180 Best Neck Tattoo Designs
Posted on
Neck tattoos are a very interesting choice for a tattoo design, but they look really appealing and different for sure. This makes them very attractive and kickass. Hence, encourages people to try a tattoo on the neck, which is a very delicate part of our body.
While going for a tattoo on neck, it is very important to look for a really exceptional design, which is not only beautiful but also carries a nice meaning. Tattoo on the neck is always visible, even if you are in a professional setting. Hence, an inappropriate or controversial tattoo design might be a problem for you.
Neck tattoos are very popular among both men and women, while women go for more delicate and minimalistic designs, men opt for some badass or elaborative designs to enhance their masculine appeal.
Neck Tattoo Ideas for Girl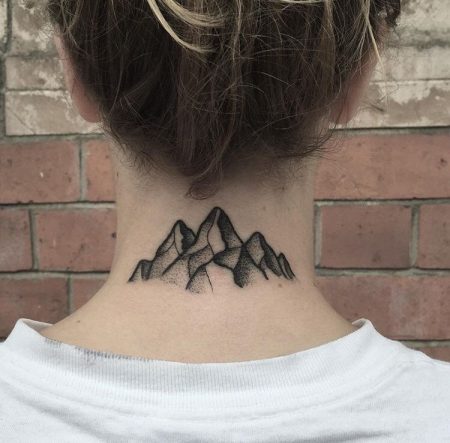 There is a plethora of options to consider while choosing a design, of a tattoo for neck such as neck butterfly tattoos, neck animal tattoos, neck bird tattoos, neck letter tattoos, neck caligraphy tattoos, neck tribal tattoos, neck dotwork tattoos, etc.
Not only the design you choose to have on yourself, but the position of the tattoo is also an issue, if you are going for a full tribal print over your neck, then that's another story. For minimalistic neck tattoo designs, people choose the side of their neck, just below their ear.
Also, the back of the neck tattoo is a great and popular choice for tattoo lovers, especially women prefer neck back tattoo. It adds to their flawless beauty and they can easily hide or show it with their hair, as per their will. Though neck back tattoo designs are not that much popular among men, there are numerous attractive designs for the back of the neck tattoos for men as well.
Neck Tattoo Ideas for Men
Selection of a skillful and experienced tattoo artist is also very important while going for a neck tattoo, I mean it is your neck, it is delicate, especially for boys, you do not want to get drilled inside your laryngeal prominence (Adam's apple on your neck). Hence, look for a professional tattoo artist, so that you can make out of the tattoo parlor alive and breathing.
Neck tattoos are great, they are beautiful, different, and can accommodate a variety of designs, a tastefully created neck tattoo will attract everyone's attention and grab their appreciation. It can never go unnoticed, which is boon and curse together, depending on your profession.
Check out the latest collection of some beautiful, and awesome neck tattoos, they will surely win your appreciation and will spark a fire in you, to run and have yours too.
Please follow and like us: