150 Decorative Ornamental Tattoos Designs
Posted on
Ornamental tattoos are growing in popularity very rapidly among tattoo lovers, as they are beautiful, artistic and very attractive. Combined with geometric and mandala patterns the ornamental tattoo designs gives an awesome appearance and earn appreciation from every glance.
The earliest evidence of ornamental tattoo designs can be found in the Roman empire, they were clearly visible in the form of leaf and floral patterns on wallpapers, carpets, and furniture.
Ornamental tattoos designs are eternal, in Indian culture ornaments were the sign of social status, a sign of prosperity, and props to enhance the beauty for both men and women. Hence, ornamental tattoos are very detailed and beautiful.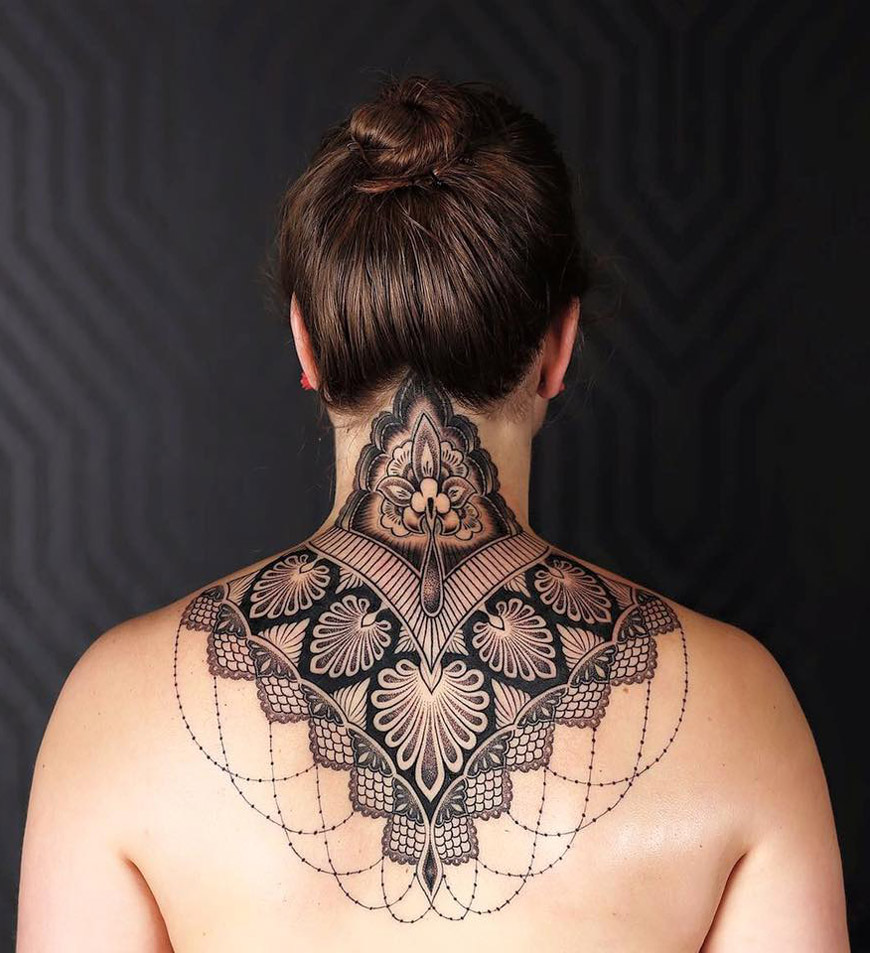 Ornamental tattoos are famous especially among women, as they are feminine in nature, and are often designed on the neck, back of the neck, arms and wrist area. These tattoos are often combined with floral, mandala and dot-work tattoo style.
When going for an ornamental tattoo you have to take care of two important things. Firstly, the position of the tattoo, as ornaments are worn at specific places only. Secondly, ornamental tattoos require a high level of detail and artistry, hence, make sure you find a talented tattoo artist for a detailed and beautiful design.
Another reason to look for a high expertise level in the tattoo artist is that since the ornamental tattoos are very intricate and require a deep artistic touch, it is very important to make sure that the tattoo ages well.
Though the tattoo placement is limited to certain places, you can have a countless variety of designs both in a single color on in detailed colorful combinations.
While looking for tattoo designs you can find inspiration from jewelry designs, sacred religious designs, traditional designs, and mandala designs. Combining these awesome tattoo concepts with ornamental tattoos makes them very appealing and exciting.
Ornamental tattoos are made using various techniques such as linework, dot-work or the combined design of line work through dot patterns, and bold black patterns, all these combinations of beautiful artworks make the ornamental tattoos very hard to resist.
If you are looking for a great artistically beautiful tattoo with detailed and exotic designs, an ornamental tattoo can be a great choice for you, they are unique, detail-oriented and awesomely appealing. Check out our collection of beautiful and rare ornamental tattoos and you will be amazed and restless to have one of them on you, for sure.
Please follow and like us: