280+ Trendy Chest Tattoo Designs: Best Chest Tattoos
Posted on
Chest tattoo is one of the most popular tattoo designs for men, everyone just loves chest tattoos, with a well-grown round chest, a twist of the tattoo is really transcendent stuff.
The fact that chest provides tattoo artists, a wide canvas to show their art, people often end up having awesomely beautiful tattoos on chest. They are elegant, beautiful, badass, and balanced.
Even while you are looking for designs to have on your chest, they are countless paths to explore, you can have just anything drawn on your chest. It is probably the most spacious place to have a tattoo.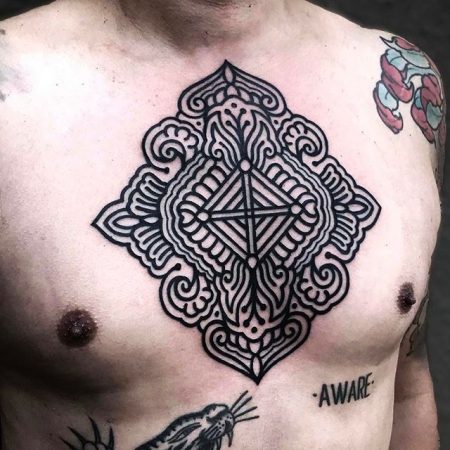 Chest tattoos are not much visible until you are shirtless, which you are seldom, except if you are on a beach, taking a sunbath. Hence, you can go for many intimate tattoos for chest, who are close to your heart and is not available for anyone else to see.
Eagle Chest tattoo is a very famous inspiration used for tattoos on chest, since, their wings are beautiful, chest gives enough space to allow those wings to extend, making you feel like you have wings on your chest. Not only an eagle, birds like Phoenix, owl, hawk, etc. are really liked by tattoo lovers.
Please follow and like us: