150+ Attractive Ear Tattoo Designs – Small Ear Tattoo
Posted on
Ear tattoos are very unique tattoo design and are often done with minimalistic and cute tattoo design, to make you look more beautiful and attractive. ear tattoo ideas are very popular among women, as they give very cute and blissful vibes.
In many cultures, women wear ornaments, such as earrings, small stones to beautify their looks, an ear tattoo serves the same purpose for a permanent and unique effect.
People opt for numerous designs while going for an ear tattoo, such as feather tattoo, butterfly tattoo, animal tattoo, mandala tattoo, dot work tattoo, geometric tattoo, cartoon tattoo, birds tattoo, flower tattoo, and what not.
Tattoos Behind The Ear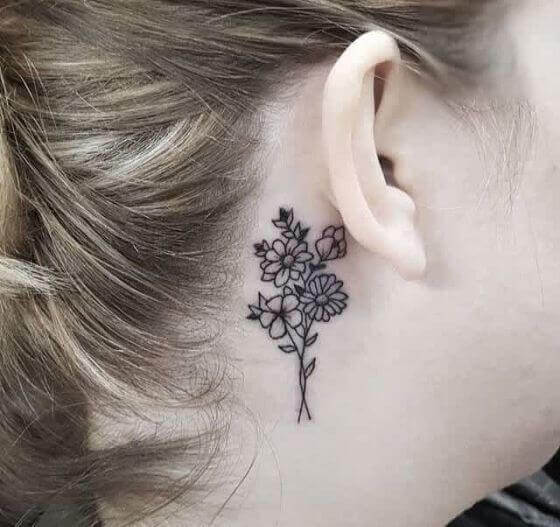 You can go for any tattoo design, keeping it minimalistic enough to fit your ear size, and in a shape-enhancing their looks. Ear tattoo inspires, admiration and astonishment from each and every glance it receives. You will just love it, how others will appreciate your awesome ear tattoo.
Apart from designs, people love tattoos behind their ear, it gives an extended look to their ear and just makes it look completely irresistible for everyone. Tattoos behind the ear are really awesome and worth trying for.
Please follow and like us: