150 Coolest Foot Tattoo Designs
Posted on
Foot tattoos are very unique tattoo design, though they look awesome on every foot, Women have these beautiful foot tattoo designs on them. The simple reason is the visibility of the tattoo.
Women generally wear sandals, heels, etc. Leaving their foot open for the glances of admiration by everyone. On the other hand, men wear shoes, or sneakers, etc. when outdoor. Hence, for them, it is hard to flaunt the tattoo on foot.
Also, due to the variation in dressing sense of men and women, A tattoo on foot for men will take considerably large time as compared to that of women. The simple reason is that a tattoo needs to breathe. While having a tattoo, your upper skin layer is damaged and your body starts working to replace it with healthy skin tissue.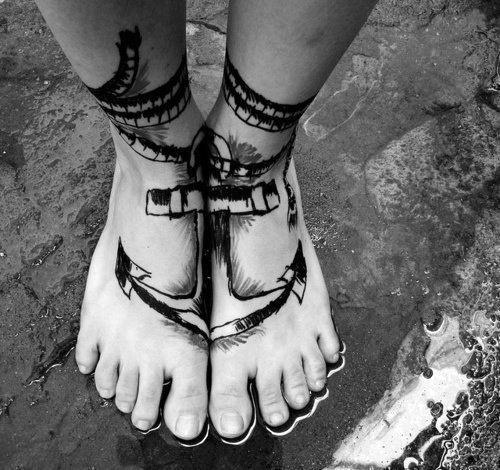 When you finally decide to go for a foot tattoo, you can go for numerous designs available, you also have plenty of space there to have a tattoo for your foot. People try various tattoo designs, such as Rose foot tattoo, Butterfly foot tattoo, Flower foot tattoo, Animal foot tattoo, Tribal foot tattoo, 3D foot tattoo, etc.
Due to the shape of your foot, you can go for elaborated and long tattoo designs, who can make your foot look attractive and just not a pair of paws actually. Apart, from some foot tattoo designs, which covers all of it, people often go for long and slim tattoo designs. These designs look delicate, attractive, and elegant.
Another issue with a tattoo on foot is the amount of pain. You might find this a bit painful to have a tattoo on foot, due to a thin layer of skin present over your foot bones, always remember, the closer it is to the bone, the more painful it will be, and also the tattoo will take more time to heal as well.
Best Foot Tattoo Ideas for Women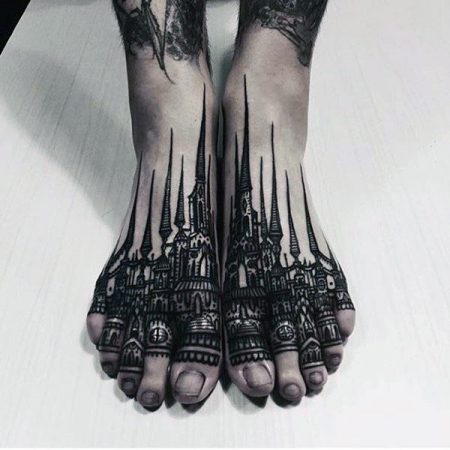 Not only in terms of designs, but you can also go for various color combinations while deciding your foot tattoo designs in 2022, you can have it in black, or a combination of some beautiful and vibrant colors. People go for black or single color while having a tattoo on foot. The reason is simple, having a colorful design, might make your foot incompatible with certain shades of footwear.
Look out for a nice tattoo artist, while going for a tattoo for foot, since it is a considerably painful experience, it is important to have some nice talented tattoo artist to make it for you.
Foot tattoos are really cool, they certainly are. They are rare till now, and if you have a foot tattoo, and you can flaunt it somehow, it will definitely earn appreciation from each glance.
Have a look at our awesome collection of beautiful and elegant foot tattoo, you will certainly love them, for sure.
Please follow and like us: