250+ Crazy 3D Tattoo Designs That Will Twist Your Mind
Posted on
3D tattoos are one of the most exciting and enthralling tattoos you can ever come across, they are so awesome, that no one can ever resist having a brief look at their details and significance. These tattoos Designs are alive and create such an illusion to everyone who look at them, that they actually look alive and breathing.
You can have as many normal tattoos you want, but none can beat the realism of a 3D tattoo. Some look like that they are tearing your chest apart to give way to the hidden superman, some makes your bones appear like arms of a robot, or some make your arm looks like that your inner muscles and veins are visible clearly.
3D tattoo designs are just awesome, and surely my favorite tattoo category, if there is any tattoo design, who can make your engravings seem alive and to bring out the summit of your intended message, it is surely the 3D tattoo design.
3D Tattoo Ideas in 2023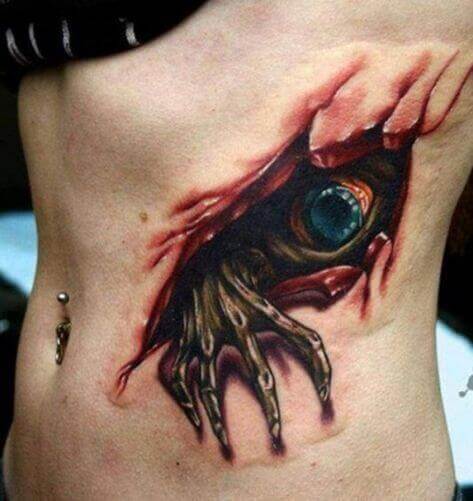 You can have anything you want to be engraved on yourself, breathing and living through a 3D tattoo, it is totally dependent on your imagination and the talent of the tattoo artist. A snake living on your arm, a devil whose fingers are piercing your skin to come out, a ribbon who is holding your flesh together. The scope of artistry in a 3D tattoo is just limitless.
Please follow and like us: