175+ Attractive Nature Tattoo Ideas for Nature Lover
Posted on
If you are looking for inspiration for your next tattoo, just look around you, your surrounding is full of beauty and serenity, filled with flowers, beaches trees, grasslands, waterfalls, mountains, small birds, and animals. there is so much to look forward to and get inspired from. Nature tattoos are the result of such inspiration, they are beautiful, detailed, and attractive. The best thing is since nature has so many different and beautiful avatars, you can never fall short of ideas for your next nature tattoo.
We have always been deeply interlinked with nature, since our childhood. Our favorite sitting spot, those beaches, and mountains that we always remember and feel good about it. This close association, which everybody shares with nature makes nature tattoo designs very popular among tattoo lovers.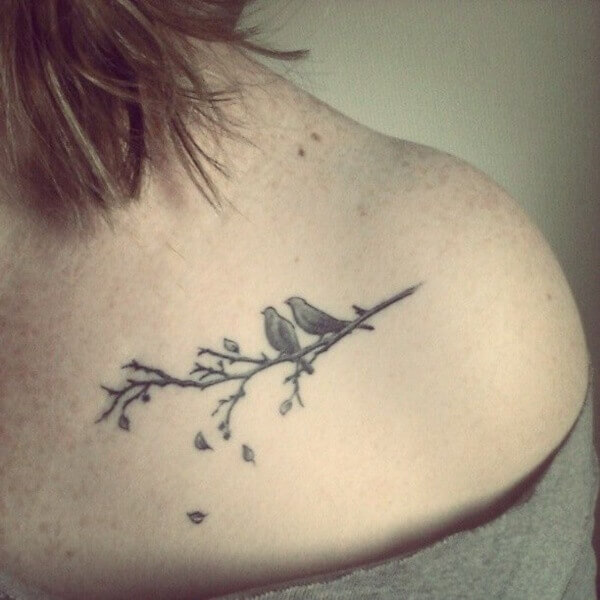 When you are sitting in the open ground, a calm breeze flowing around, it's peaceful, with occasional chirps of birds and insects. Well, nature is the best way to remove stress and enhance mental serenity. Being in nature makes us feel happy, complete and peaceful. A nature tattoo is a great way to express this love and adoration towards nature.
You can have anything as your next nature tattoo there is no limit for your imagination, in fact, nature is filled with endless mind-blowing and gorgeous sceneries that you do not have to even imagine anything. From an image of a small insect, you can magnify to the scene of a whole forest, the beautiful ideas won't end anytime.
Moreover, you can have a nature tattoo in endless sizes and color combinations. You can have them in black and white or in vivid color combinations, that too at any place on your body. nature stands for harmony and where ever you decide to engrave it on you, it will still look stunning and beautiful.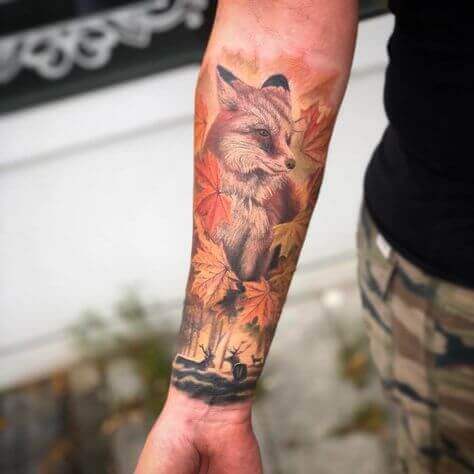 There are many famous designs in nature tattoo category such as Glaciers, roots, Cherry blossom, Acorn, Petals, mountains, Seashell, Snowflake, Trees, Bare branches, Waves, beaches etc.
Irrespective of whichever design you choose, nature tattoo will always easily mingle with your body and will make sure that it compliments your personality. Nature is a heavenly entity and deserves eternal adoration, love, and respect from us. A nature tattoo is the best way to express your endless affection towards nature.
Whether it is a leaf or a tree, a feather or a bird, an insect or an animal, a waterfall or an ocean, nature tattoos are forever and they are beautiful and lovable, check out our awesome collection of nature tattoos, which make fall deeper in the love of nature. They are all adorable and are gathered, just for you.
Also See: Feather Tattoo Ideas
Please follow and like us: