110+ Stunning Shoulder Tattoo Designs for Female & Male
Posted on
Shoulder tattoo is definitely my favorite and most probably my next tattoo designs as well, the beautiful shape of shoulders gives an excellent look to your tattoos on the shoulder like it is something external attached to your body. I am not a loner who is in love with tattoos for shoulders, this exceptional tattoo category is very popular among tattoo enthusiasts for both men and women. Both have plenty of fascinating options to choose from for their next tattoo on shoulder.
When going for a tattoo on shoulders, you can have any design you want, it can be shoulder flower tattoos, shoulder animal tattoos, shoulder tribal tattoos, shoulder 3D tattoos, shoulder dot work tattoos, shoulder skull tattoos, shoulder bird tattoos, and what not. Among these you can often see people looking for:
Shoulder Tattoo For Women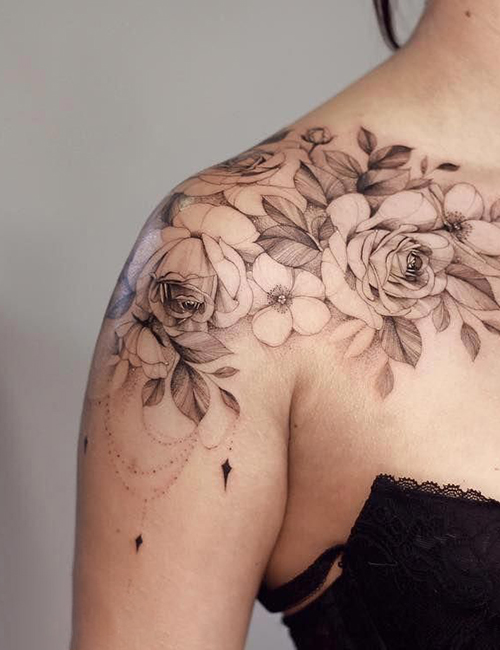 Rose is one of the most beautiful flowers, with its significance ranging from love, devotion, friendship, companionship to death and afterlife. These diverse significances coupled with its unmatched beauty makes it a great design for a tattoo on shoulder.
Please follow and like us: