111+ Beautiful Belly Tattoo Designs for Girls and Men
Posted on
If you are looking for something really sexy to have on your body, happily go for a belly tattoo. It is really great to have an awesome and sensuous tattoos on the belly if you have a flat one of course. Belly tattoos are very popular among women, who really love to flaunt their waist, wearing a crop top, and earning admiration from each and every glance, they get. For men, belly tattoos are mostly part of other tattoos and are used as the extension to connect to other tattoo designs, they go for big tattoos spreading across their bodies, rather than having a minimalistic cutie.
While deciding for belly tattoo designs you can go numerous designs, you go for bird tattoos, butterfly tattoos, cartoon tattoos, 3D tattoos, feather tattoos, tribal tattoos, star tattoos, zodiac tattoos, etc.
All these tattoos can be drawn at any place over your belly, but one of the most popular places to have belly tattoo is a tattoo on the belly button, and it is most popular among women rather than men. tattoos on the belly button are really attractive and are irresistible.
You just cannot ignore a girl flaunting a beautiful tattoo on her belly button, binding her hair, with both of her hands, Ooops! I got too imaginative. But trust me, belly tattoos are simply charming.
Belly Tattoo for Women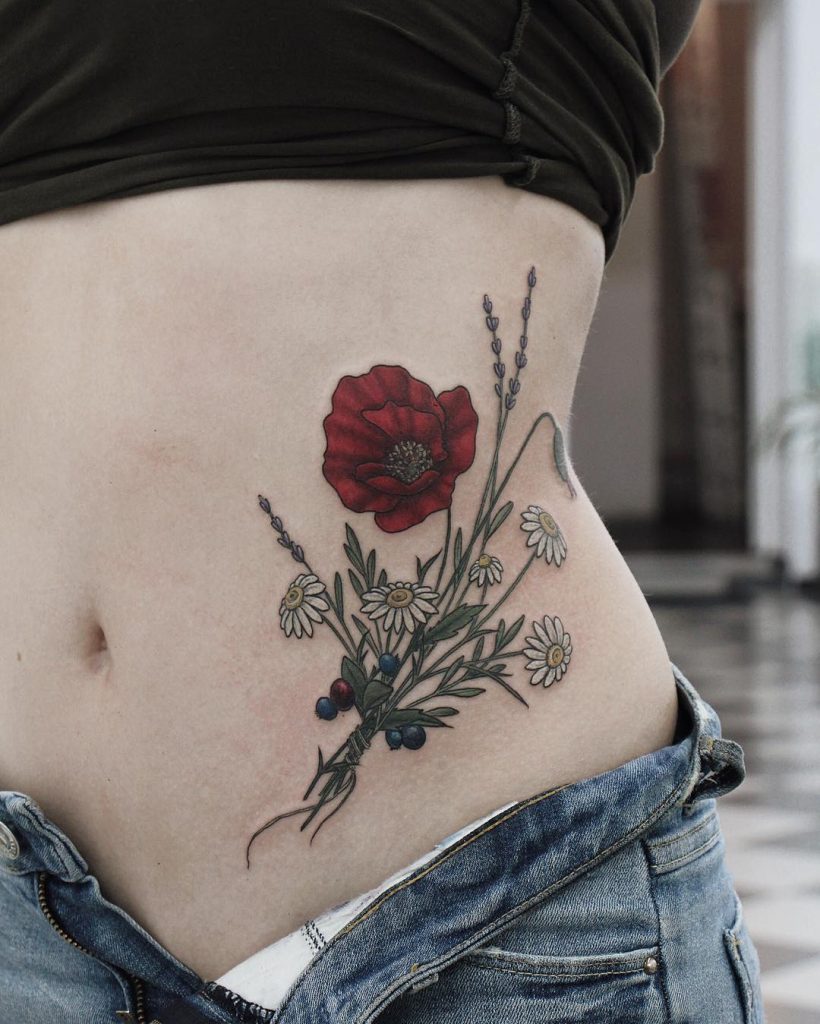 Also, since there is a lot of space on your belly, it gives tattoo artists, enough liberty to create an exceptional and thoughtful design, working on the details and making it look really beautiful and engaging.
Belly tattoos are really intimate too, not all of us wear crop tops always, right? Hence, you can go for any tattoo design you want, signifying your deepest desires and sentiments
Also, you can go for any color combination for your tattoo on the belly, it could be a black belly tattoo design or a grey shading, or a combination of vibrant colors, also you can very well go for 3D tattoo over your belly.
Belly tattoos are really cool, they are beautiful and really arousing. Just make sure you take care of them properly, as your belly is often covered and will take some time to heal.
You can do a lot with your belly tattoo, and you can also gift a tattoo to someone you really love, belly tattoos, especially lower belly tattoos are really intimate, and can only be seen to some really close to you.
Belly tattoos are great, they are beautiful, blissful, intimate, and they surely earn admiration and love from every glance they receive. If you are also looking to have an astonishing beautiful belly tattoo, have a look at our awesome collection of belly tattoos.
Please follow and like us: