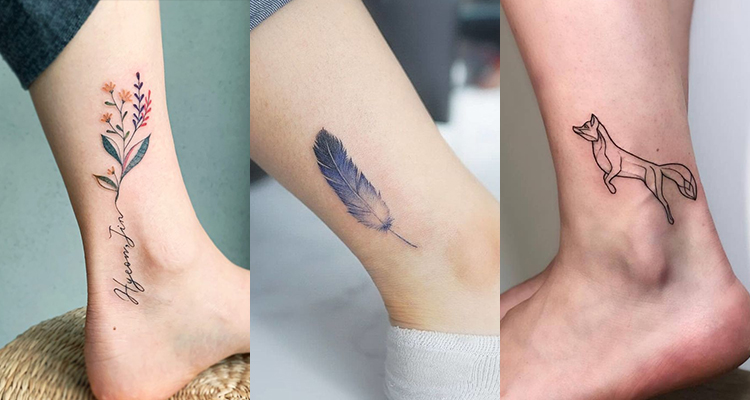 Ankle Tattoo – More Sexiness for Girls
Posted on
Believe it or not, but the ankle tattoo make for the sexiest tattoos for girls. This is one part of your body that you can always be confident about! Whether you know it or not, but the truth is – you can make your ankle more appealing, simply by having a cute little tattoo there. Ankle tattoos are very popular amongst the women. Ankle tattoos are not only sexy to look at, but also they can be easily concealed whenever you wish to. Whether you are looking for a cute star or want to get a feather etched on your body, your ankle will make for the best place.
You might have not considered ankle for a tattoo, but you will for sure, after reading this post! Ankle tattoos are a great way to enhance your toes even more. It's true!!
Why Ankle Tattoo
Ankle tattoos can be concealed easily as and when desired, places such as school, and offices don't admire tattoos much, in such places one can be sure of having a tattoo that is not visible to others. Also, ankle tattoos are relatively smaller in size, which is good because most women prefer smaller tattoos over big ones. And yeah, lesser pain with smaller tattoo ☺ ☺
Having an ankle tattoo doesn't at all mean to have limited choices when it comes to the design. There are myriads of designs that you can get on your ankle to enhance it further.
Here are 50 best ankle tattoo designs for you to choose from:
1. A Hawk Wing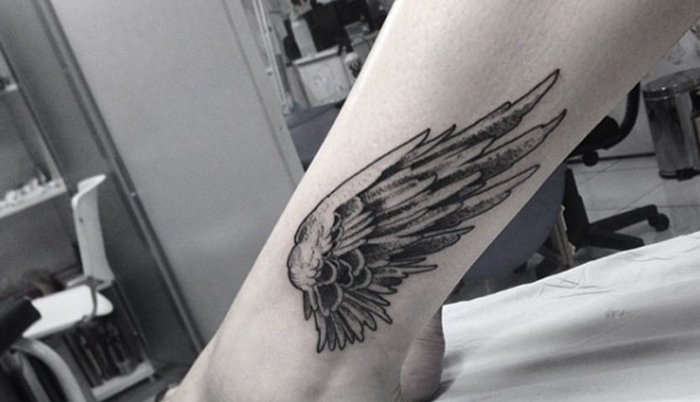 Wings actually make for a beautiful tattoo designs on ankle. It will simply show off your true self that you are always on the move.
2. A Heart on Ankle
Heart tattoos are always in demand, and the beauty is they can be placed anywhere and they look really great. placed on the inner ankle tattoo looks pretty.
3. An Anklet
Anklets are girl's favorite, and how about having a permanent one without having to buy or change. Anklet tattoos look elegant and gorgeous. Get this one!!
4. A Starfish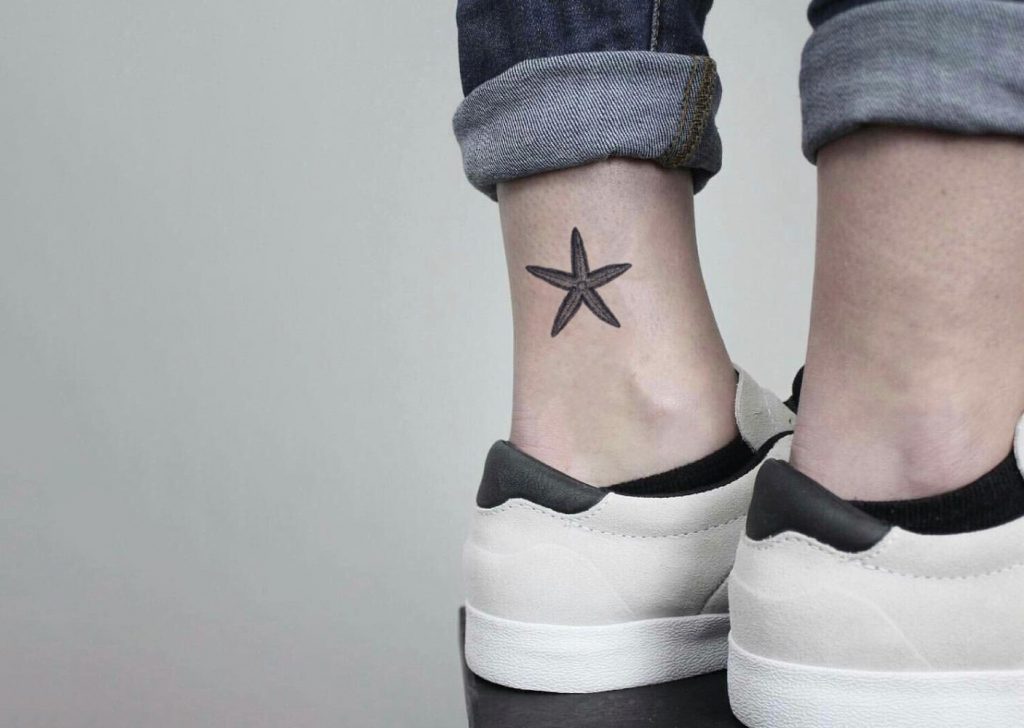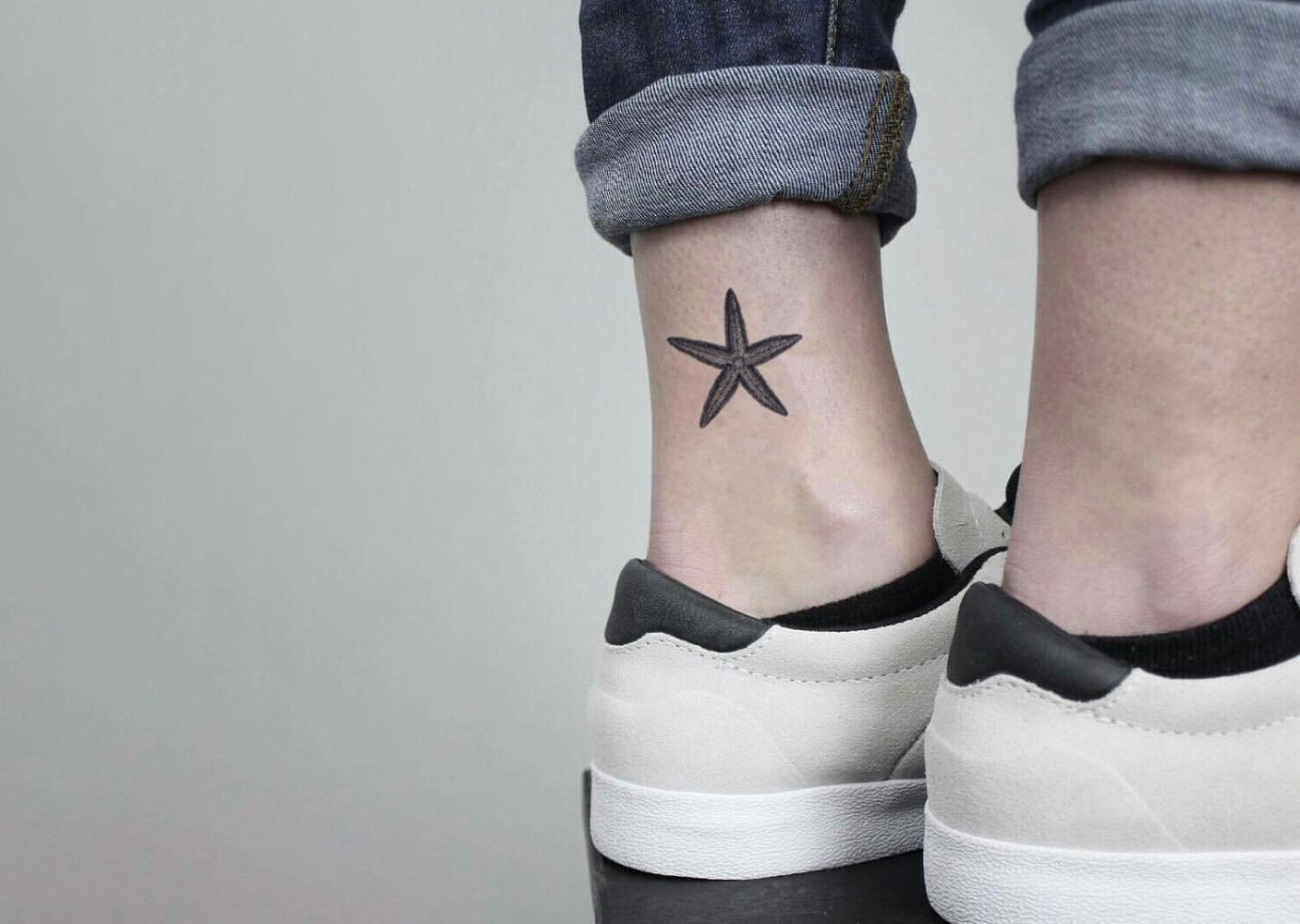 Starfish looks really cute, and when they are tattooed they look stunning! Get a cute little starfish on your ankle!
5. A Constellation on your ankle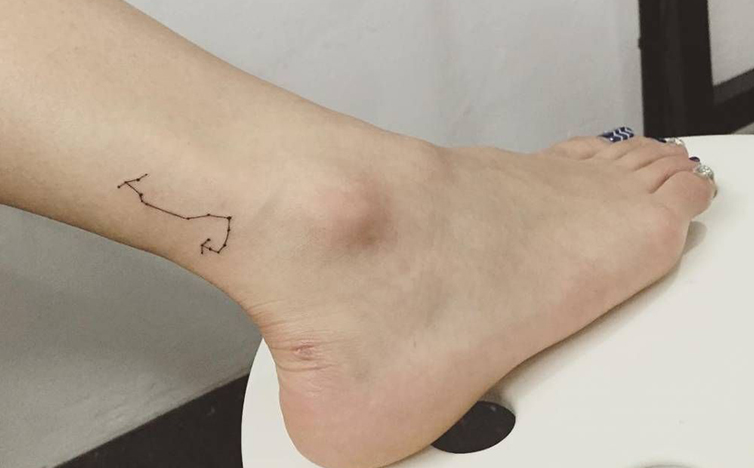 No matter what, but the constellation tattoos really make for the perfect designs. This one will surely be a head turner once you have it on your body.
6. Daisy on the Ankle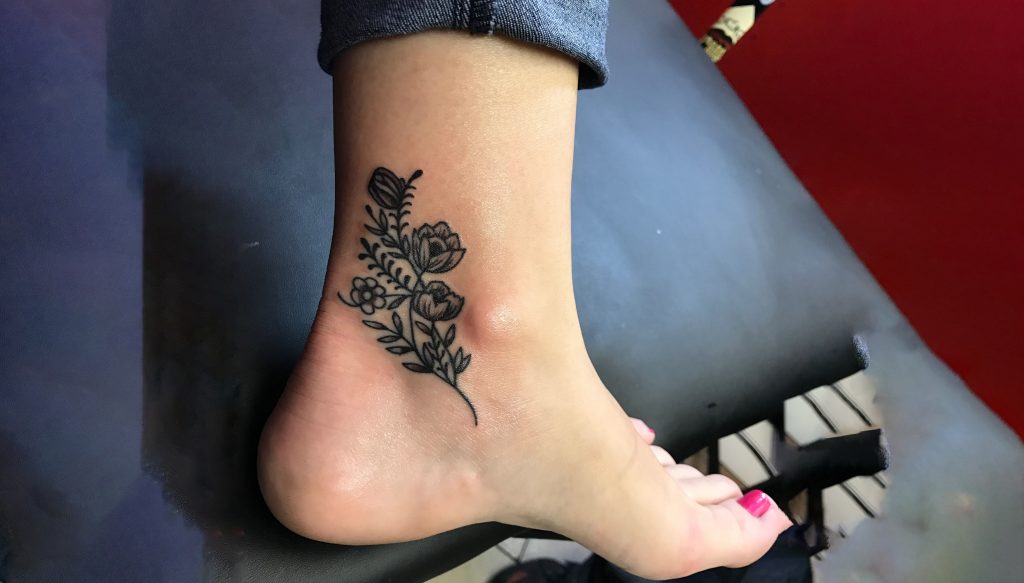 The Daisy will add to the beauty of the foot. This is one of the most appealing flowers to express your innocence and glamour. I am telling you this is going to be sexiest tattoo design.
7. A Wheel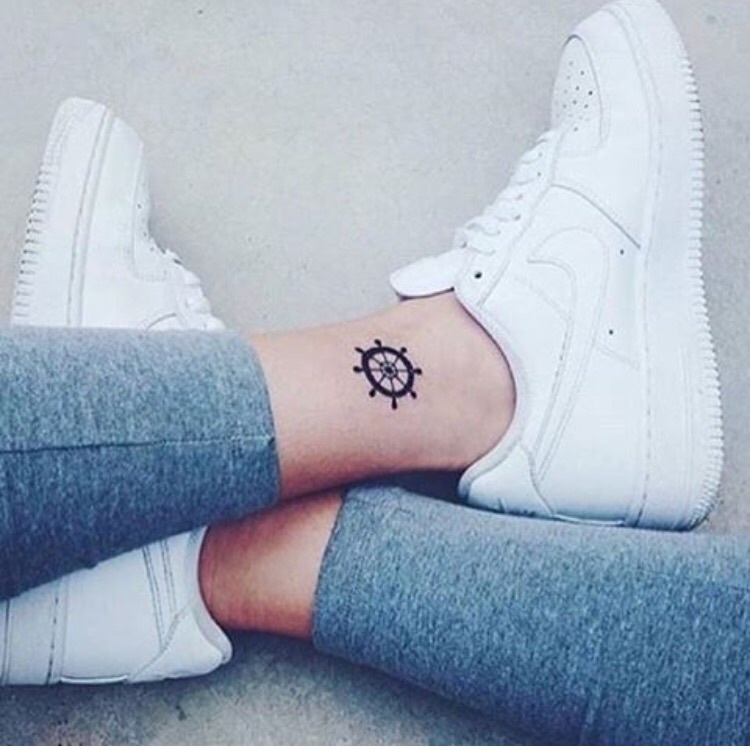 A small sized wheel etched on your ankle will look amazing… I tell you!
8. An Anchor
Anchor tattoos look perfect done anywhere. If you are looking for something cute and elegant then this is for you!
9. Wheel and Anchor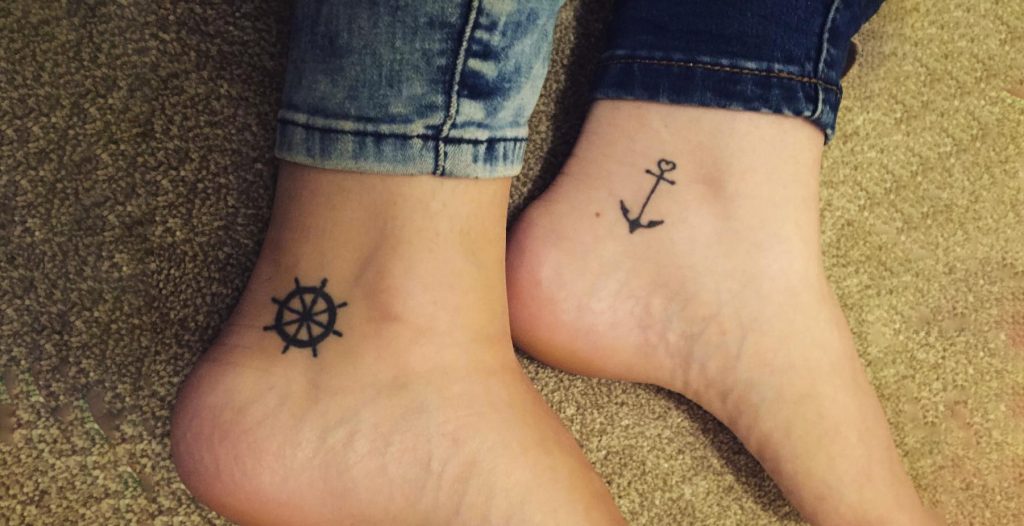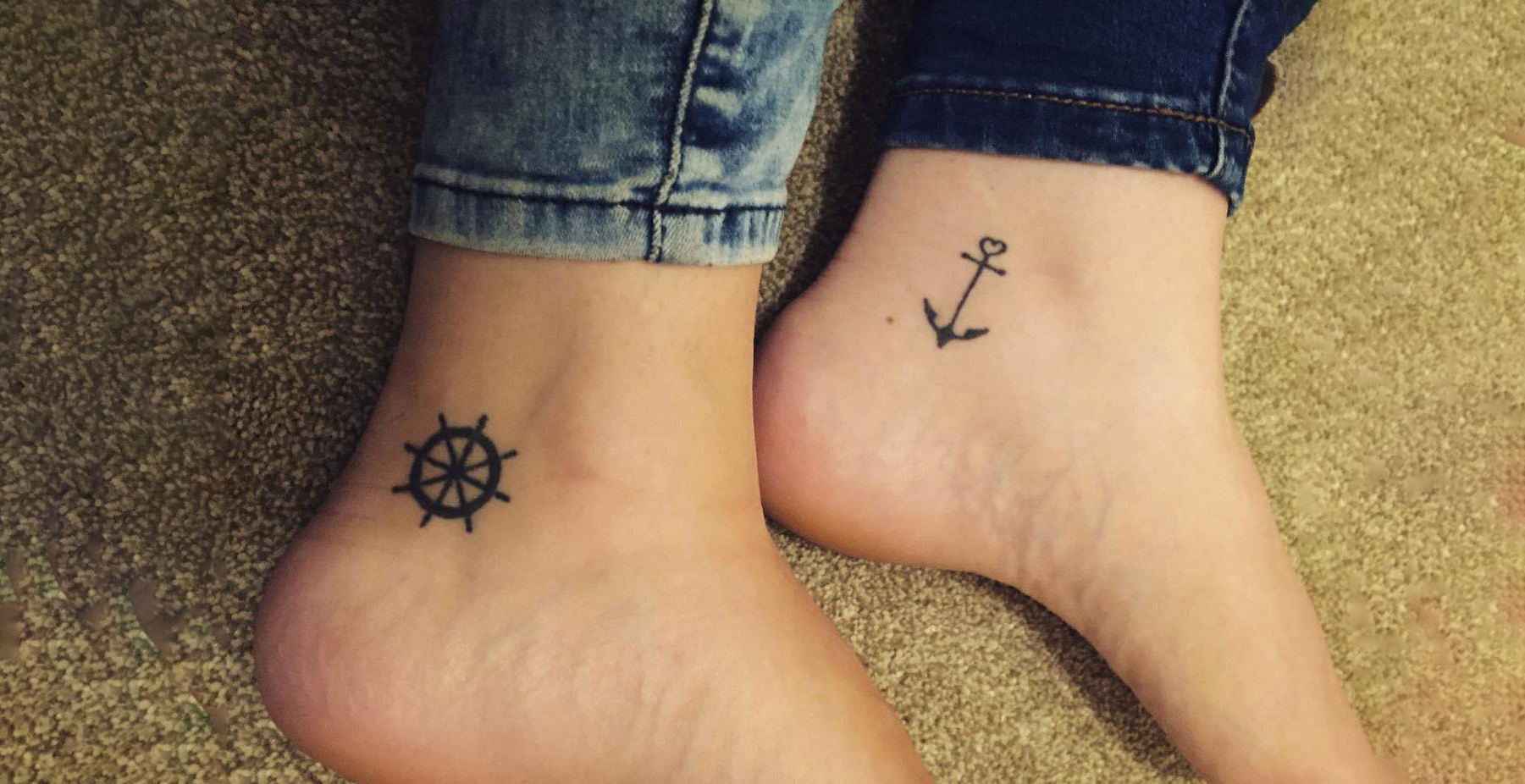 They say the wheel of life needs to be anchored at some point, and if you think the same… then go for this one. It's an amazing tattoo design!
10. A Blue Jay Feather
Feathers are among some of the best tattoo designs, if you love feathers then this cute little birdy…. Blue Jay's feather is always good to go with.
11. Three Miniature Stars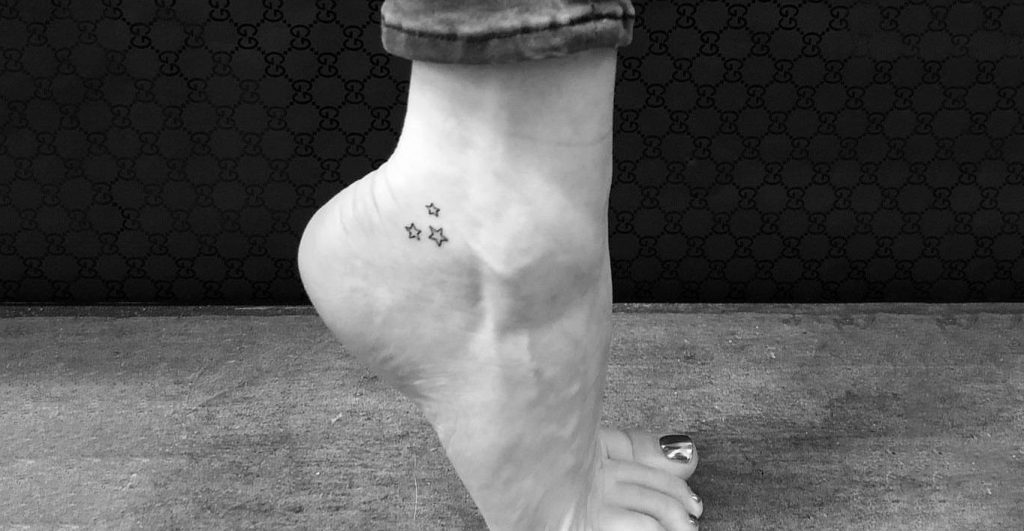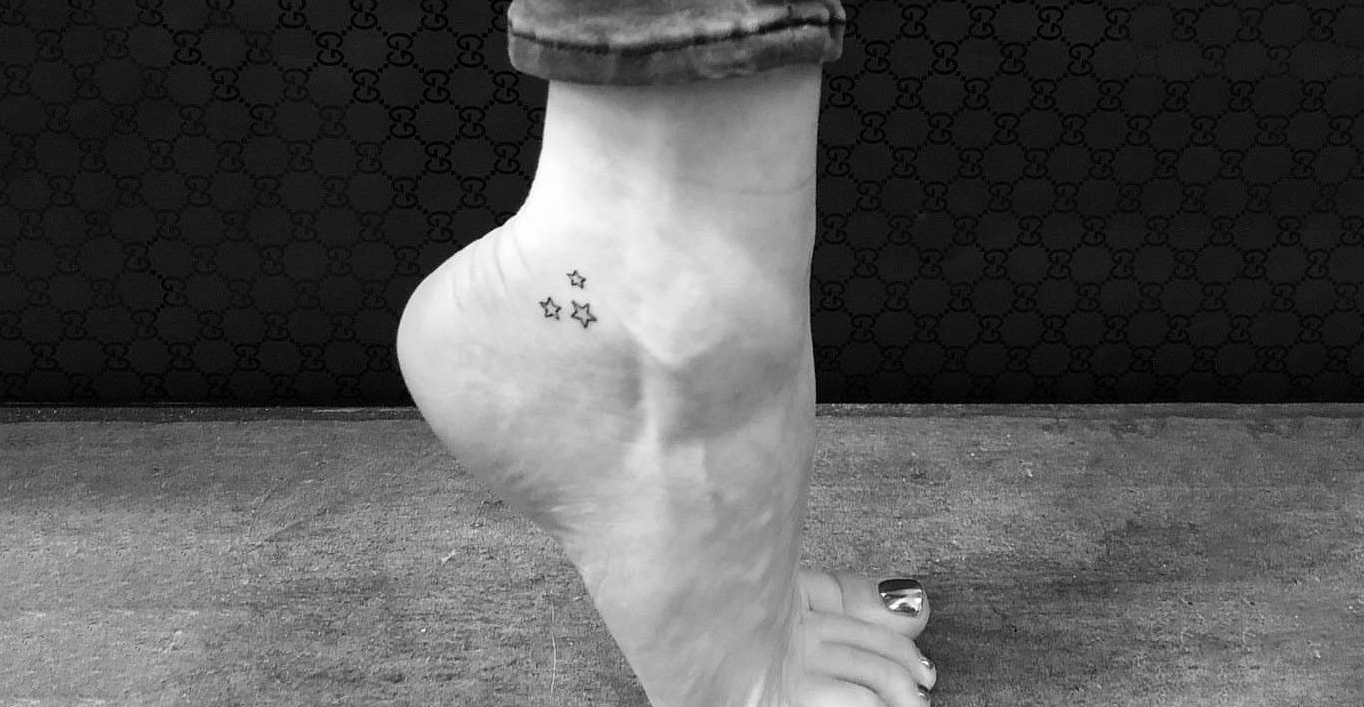 Three miniature stars in a sequence will look stunning on your ankle. If you are really confused with what to get on your ankle, then go for stars.
12. A Butterfly
A colorful butterfly tattoo on your ankle will appear as if some real butterfly is sitting on your ankle. Give it a try!
13. A Jewel Design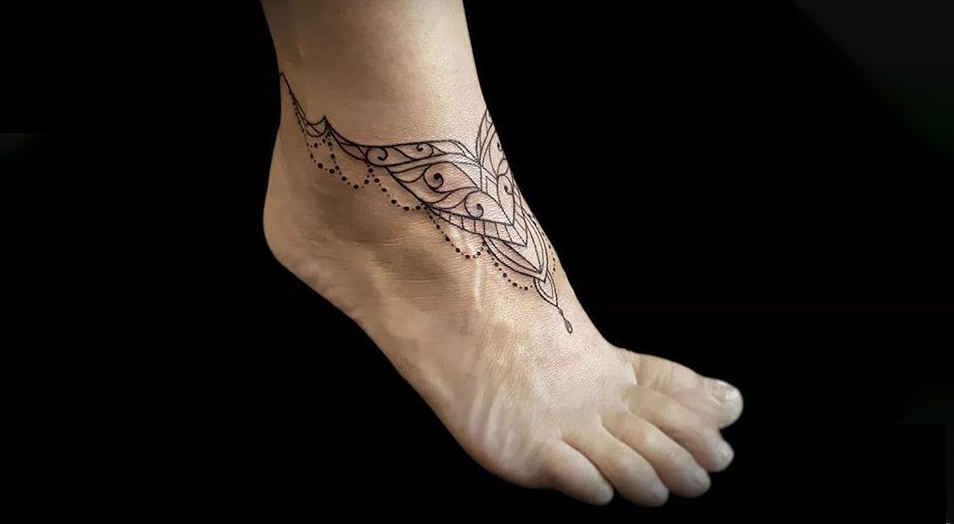 Jewelry looks good on any woman, and to have an appealing jewel design (Just like Indian anklets have) will look gorgeous on your ankle.
14. The Moon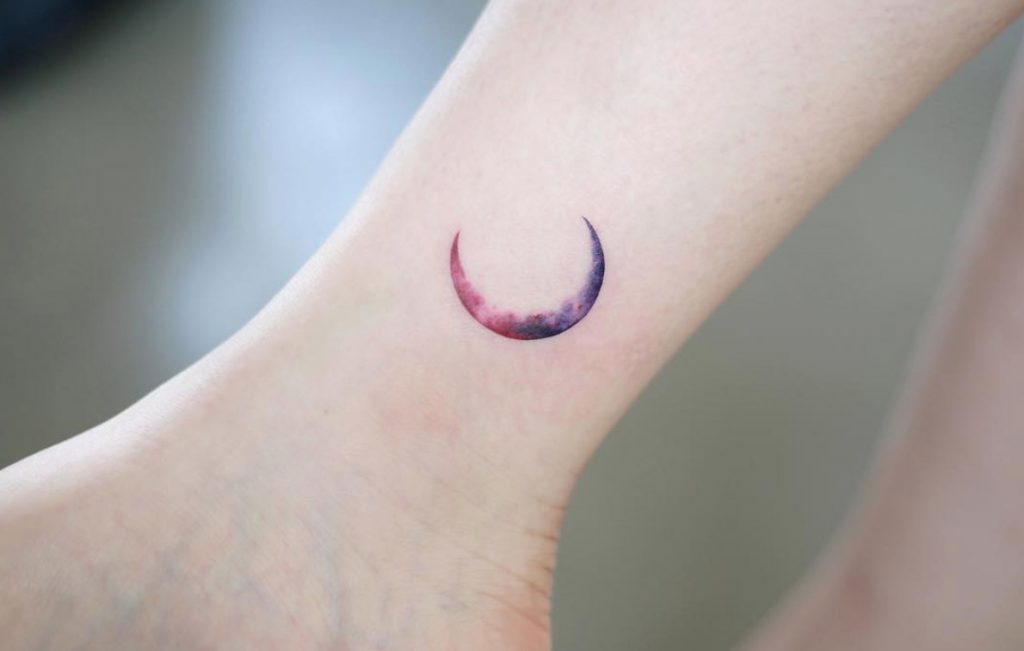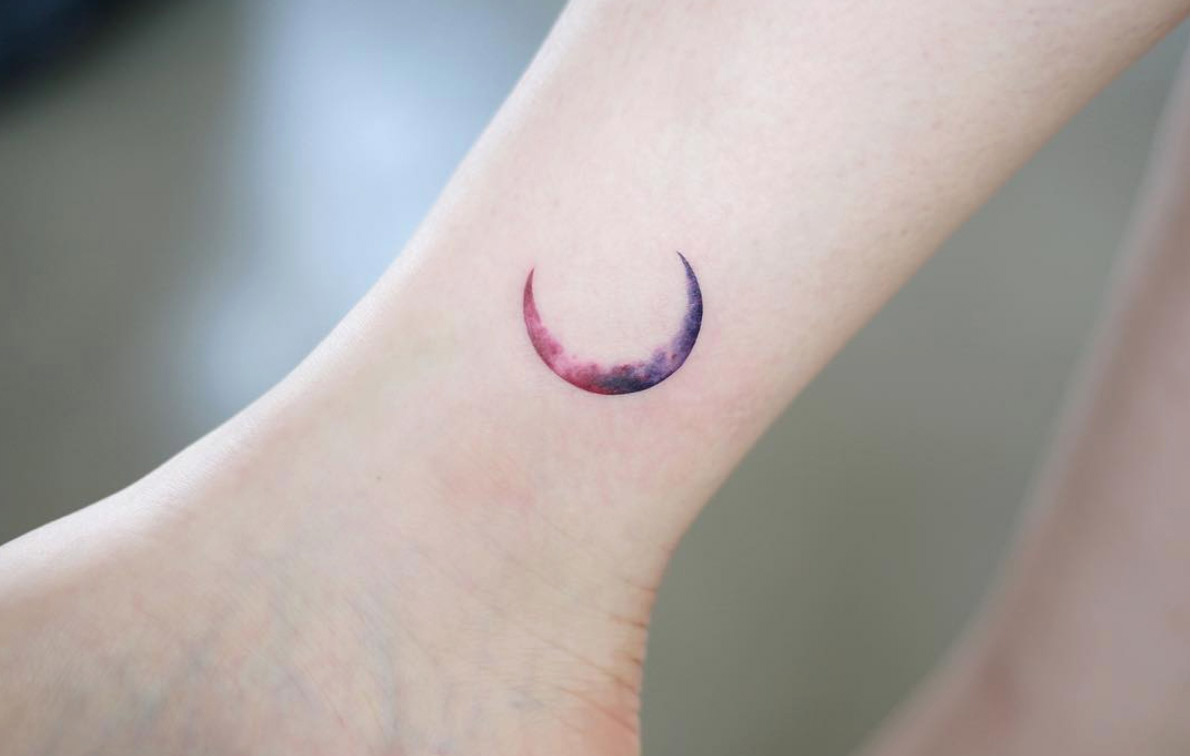 If you are amongst those who admire moon, then the moon is a perfect tattoo design, trust me!
15. An Outline of Heart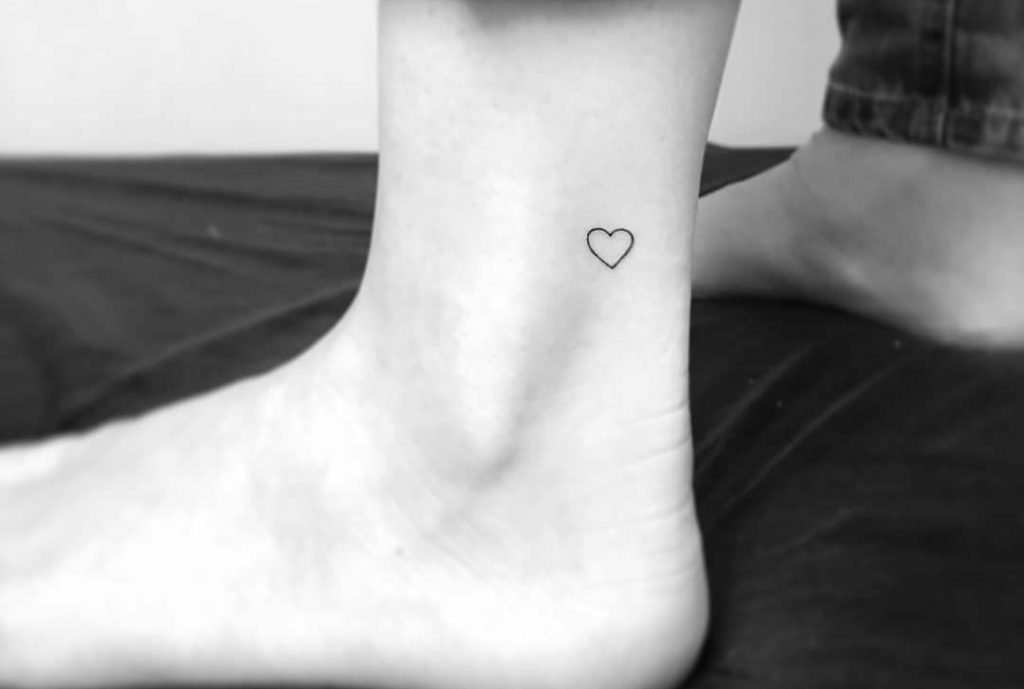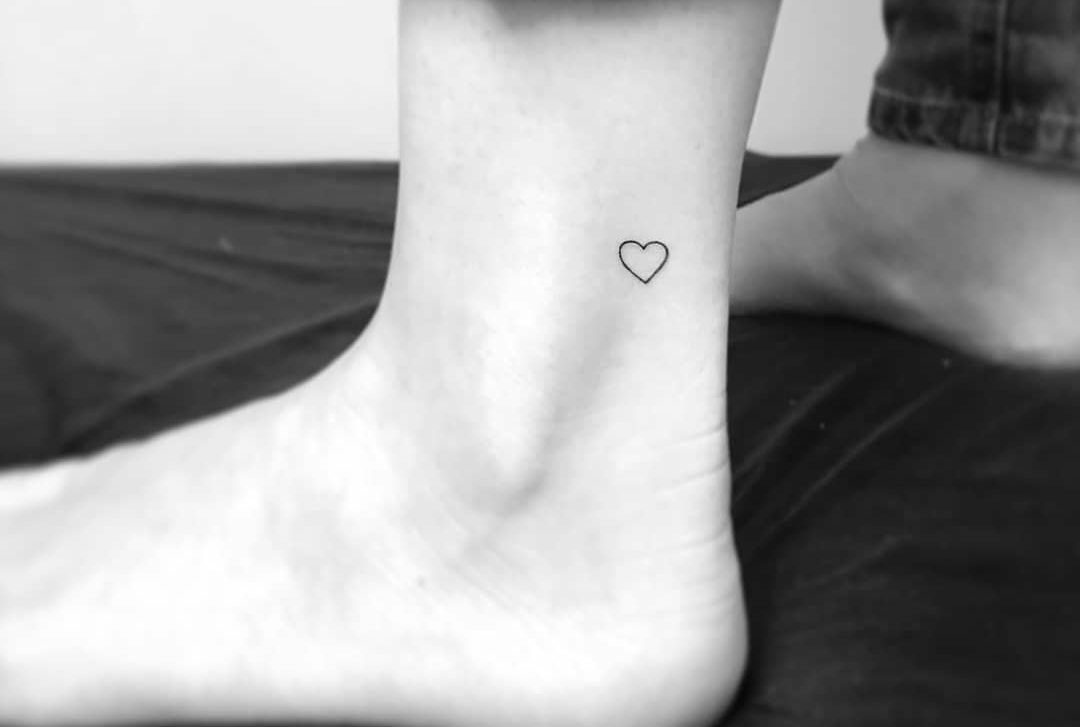 Just an outlined heart on your ankle will look absolutely stunning.
16. A Cup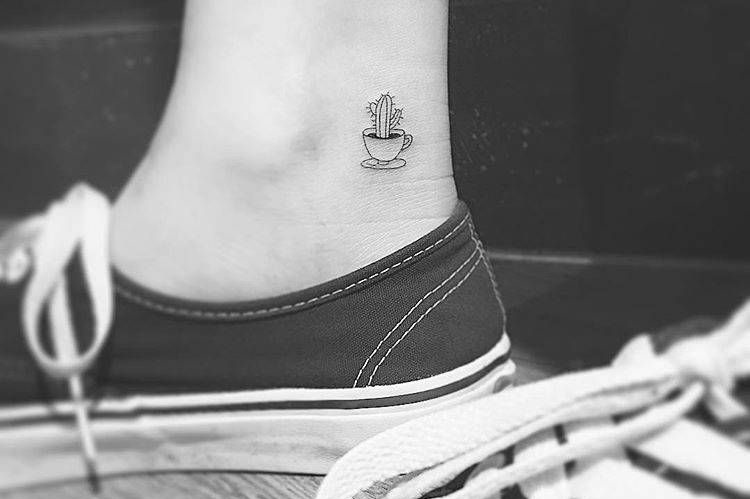 When it comes to tattoo designs, you can be creative. Even if you want to express your love for your morning coffees through your tattoo design that you can do, by simply getting a small cup of coffee etched on your ankle. This will make for a unique tattoo design.
17. Special Dates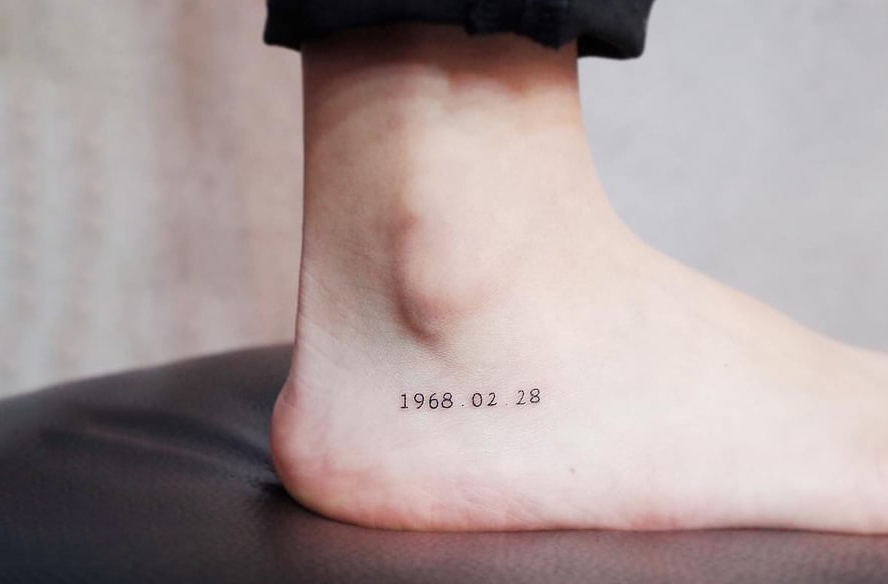 You can always flaunt special dates via tattoo. And getting a special date etched on your ankle will make for a unique tattoo design.
18.  A Star
Star tattoos look perfect, they can be placed anywhere on the body. And the best part is they look great no matter where place. And the size can also be adjusted according to their placement. Get a star tattoo on your ankle and flaunt it to the world.
19. A Butterfly in Black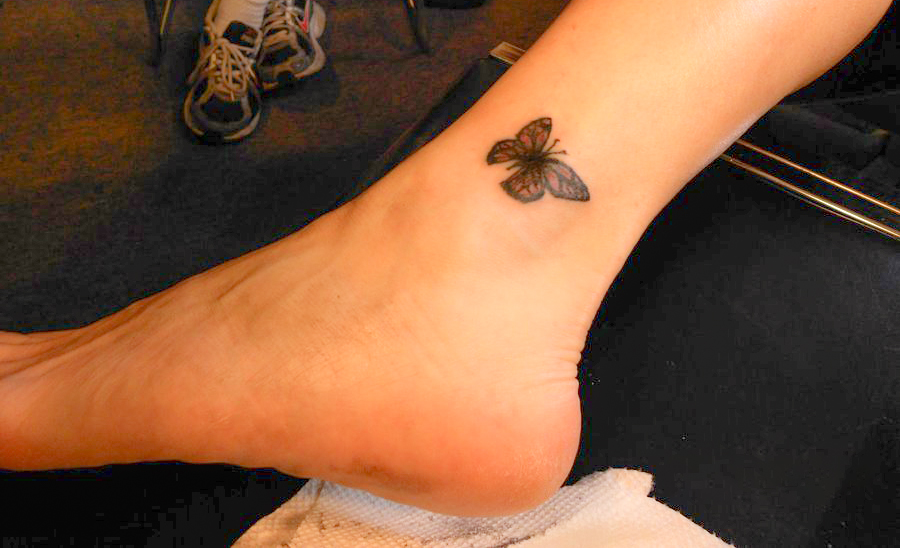 Instead of getting a colored butterfly on your ankle, just get a butterfly in black. It will look cute, cool, elegant, and gorgeous……. While placed on your ankle!
20. Lotus Blossom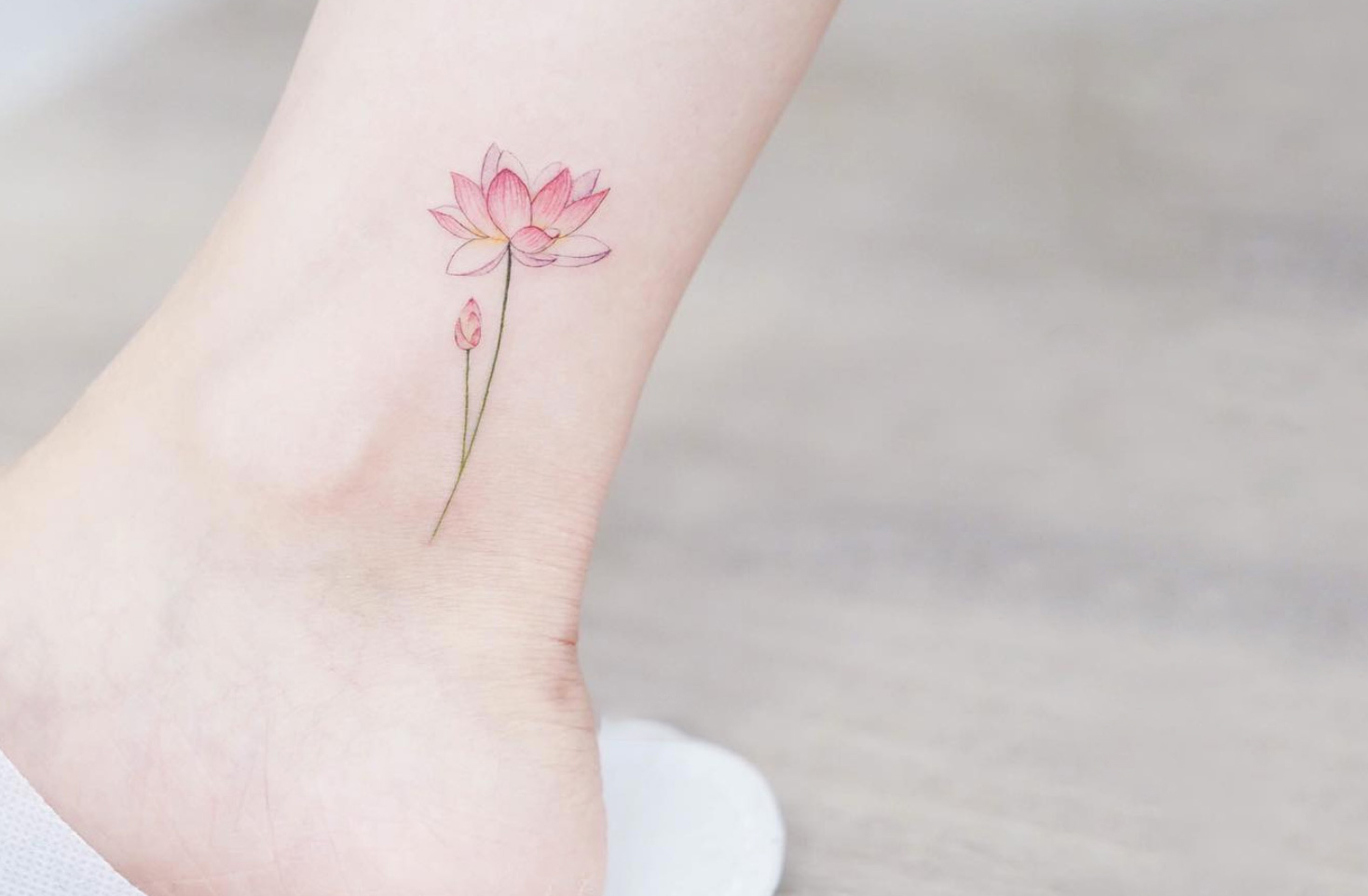 Just add to the sexiness by having the most beautiful flower on your ankle.
21. Puppy Prints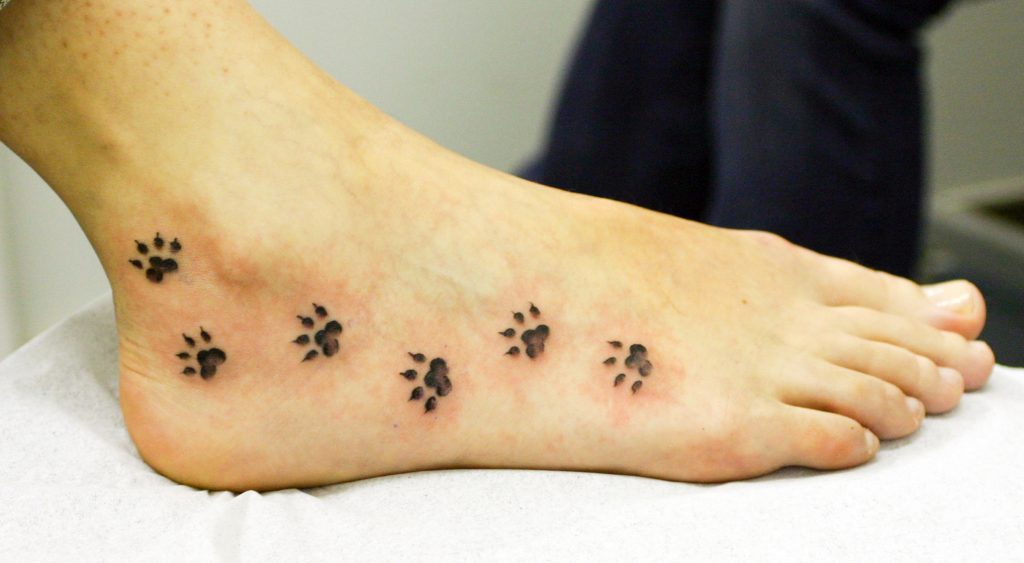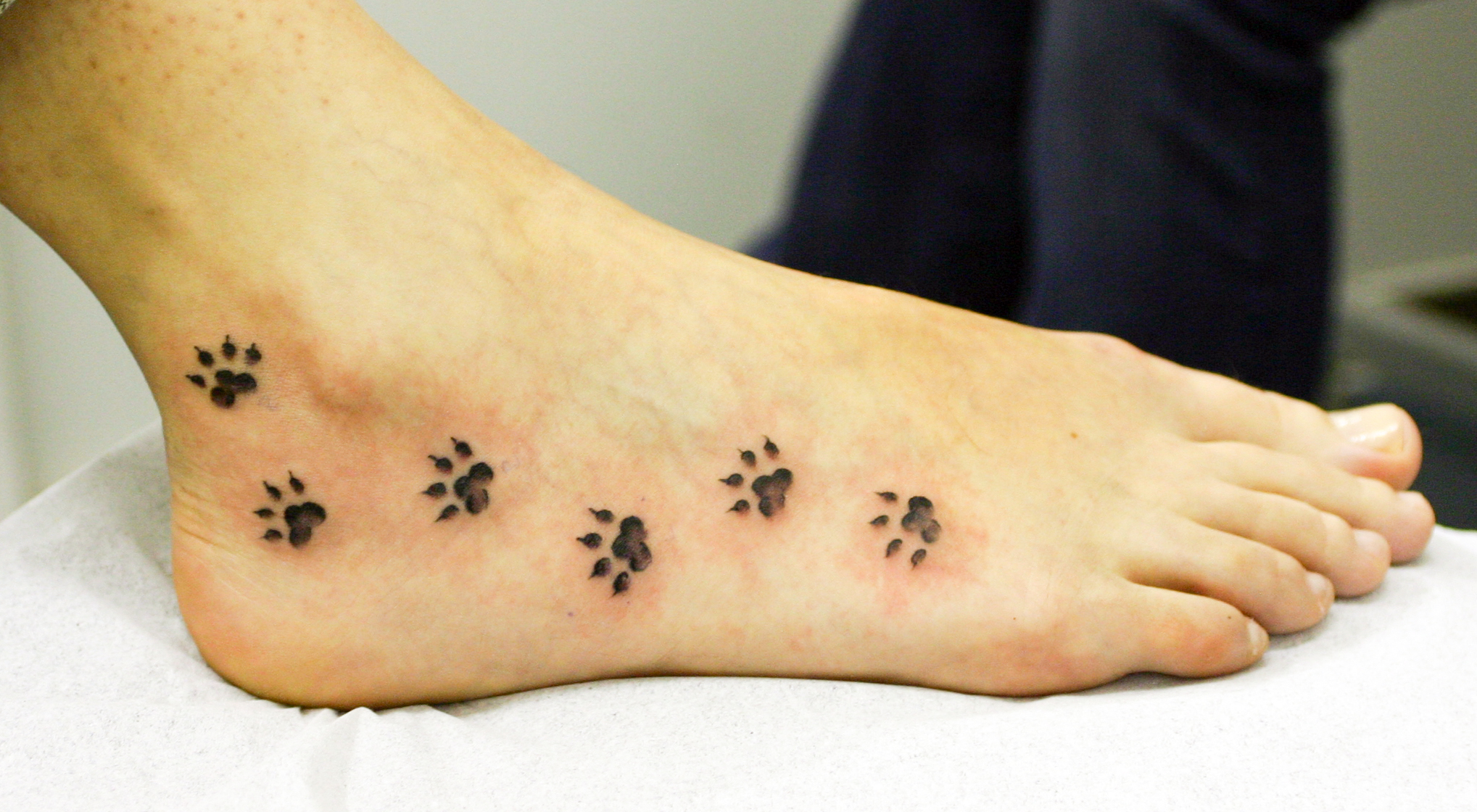 If you love pets, then this one's for you. It is the sweetest way to show off your love for your puppy. The puppy paws make for really attractive tattoo designs on ankle.
22. A Rose
For all the flower lovers out there, a beautiful red rose etched on ankle will look mesmerizing.
23. A Music Symbol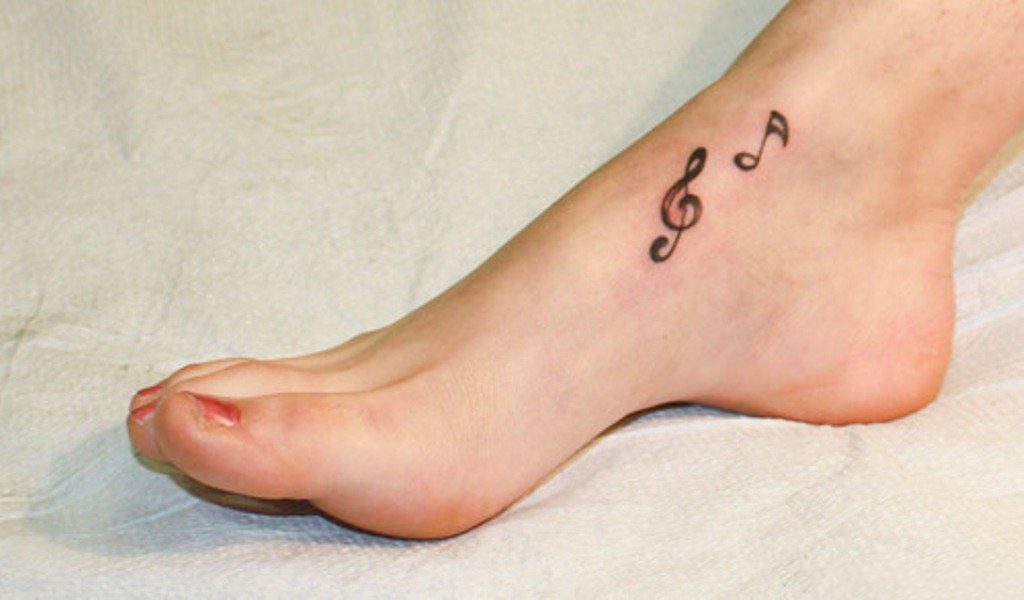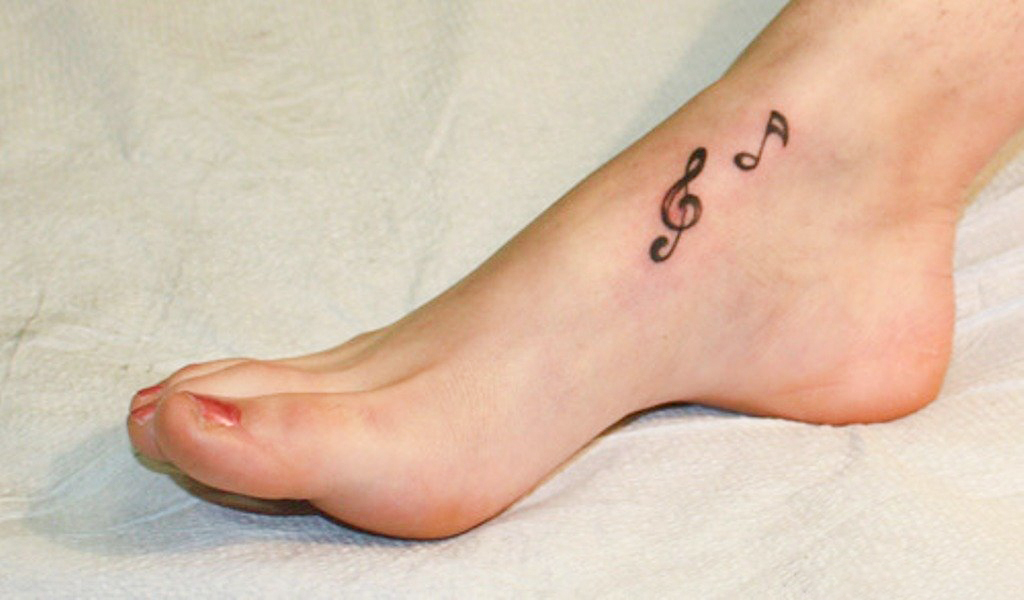 This one is specifically for the music lovers, yes who are passionate about music. The ones who even breathe music, this miniature tattoo is a perfect design for them to flaunt their love for the music. This is for the people sensitive about music, who know how to express their love for music without showing it off on a large scale to the world. A miniature symbol of music note on your ankle will look super cool and stylish.
24. Your Favorite Quote or Phrase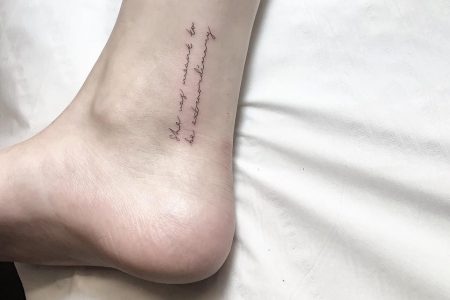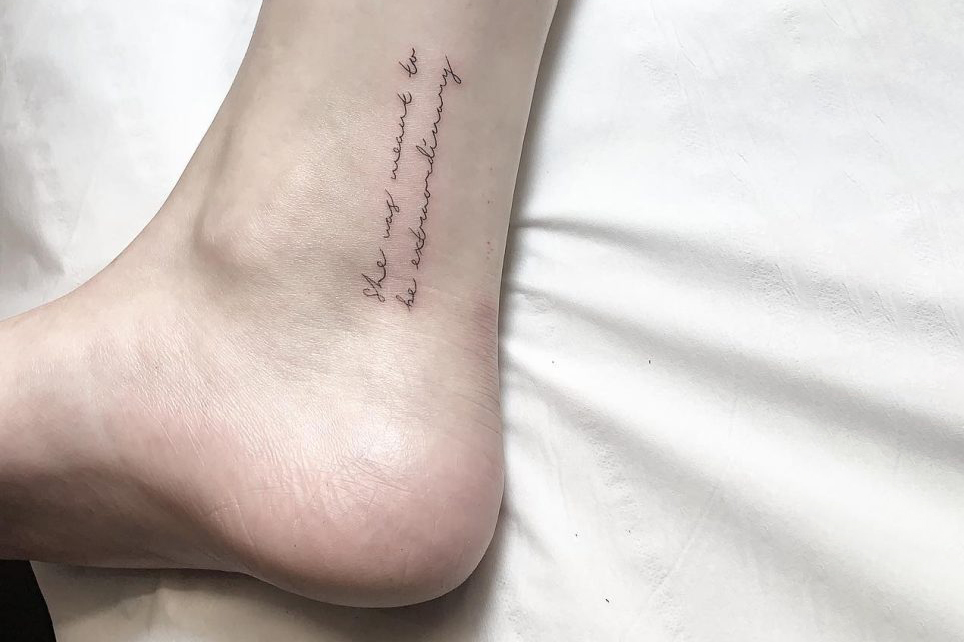 Though there are many quotes, but you choose the one which you think represent you the best. You can get a quote on your ankle done in italics or in running font. It will look beautiful there. Also, you can choose quote in any language, the only thing you need to take care is to know the meaning of the quote particularly. Because when people see your tattoo, they will definitely ask for its meaning. So, it is crucial that you know its meaning.
25. "FREEDOM" with Little Birdies Flying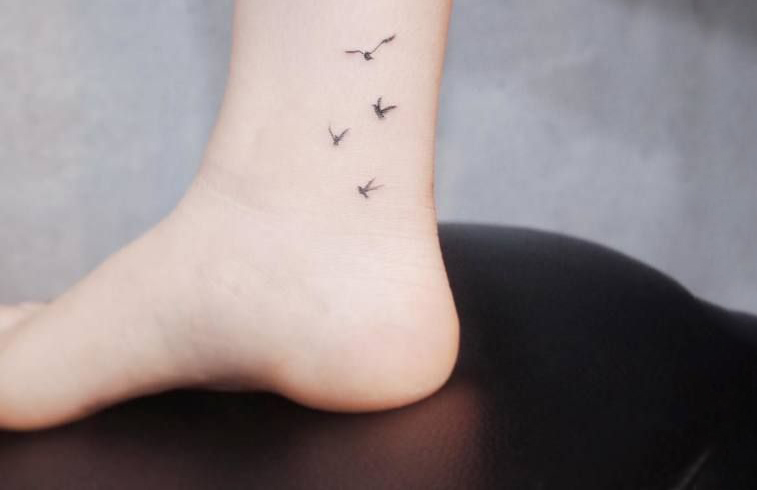 Freedom is for those who love it and admire and do not misuse it. The ones who are free from any bond, attachment, negativity, etc. Who are absolutely themselves, who love to live life to the fullest even when life doesn't present them with beautiful things! Freedom is for free people! Get this one if you too feel so!
26. A Bird
A bird in black etched on your ankle will make for a great tattoo design. You will want to see your tattoo again and again!!
27. Direction on Your Ankle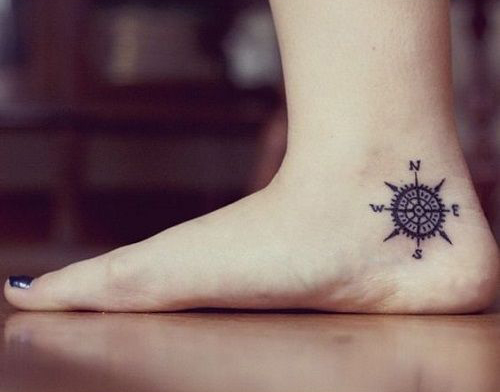 This is an outstanding tattoo design. If you think you have your own ways to live and lead their lives. If you also want to show off your 'out of the way' attitude to the world, then this is a design for you.
28. An Angel on Your Ankle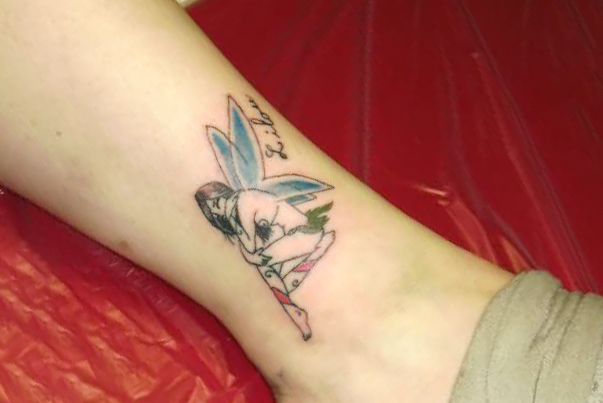 An angel on your ankle will look beautiful and stunning. It will be an eye-catching tattoo design. Angel tattoo may seem common to you, but they never lose their charm, come what may. If you also love angels and want one for yourself too, then get the one on your ankle.
29. A Bumblebee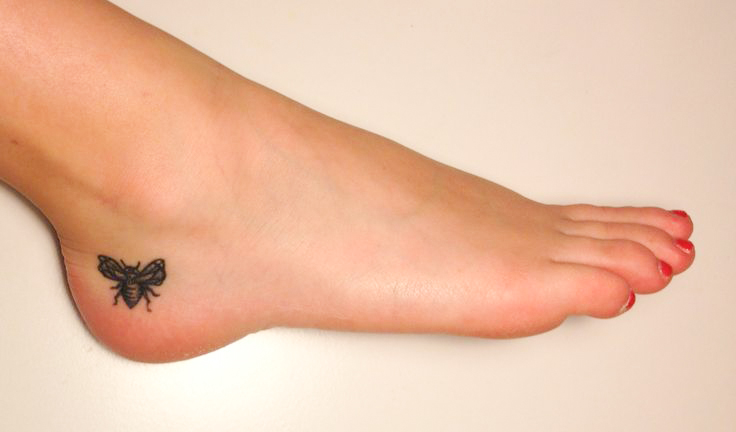 A bumblebee tattoo on your ankle will look stunning. Bumblebee make for a cute tattoo design and look very beautiful. Perfect for those who do not want to flaunt big art works on their body.
30. An Arrow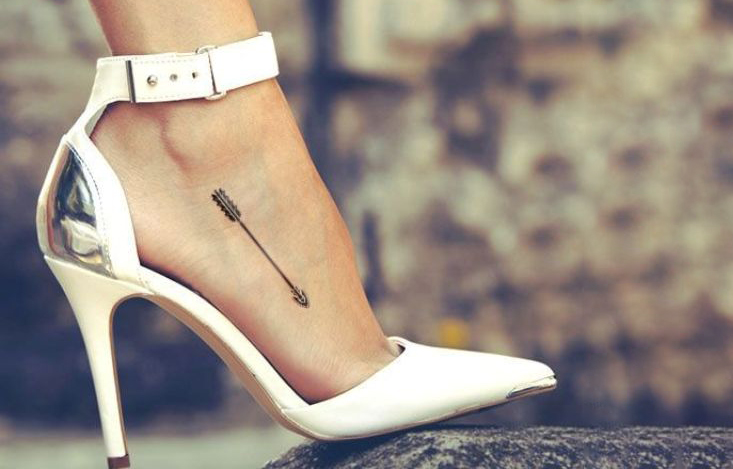 Just an arrow will look stunning on your ankle. They not only makes for cute tattoo designs, but also bold designs. If you want to make it look archaic then you can add a bit of carvings and other details to it, but they look cool even without any addition to them.
31. A Date in Roman
Any date you put in Romans it will have a different impact altogether. If you also want to specify a special date in unique and stylish way, then go for roman numbers.
32. Just a Number in Romans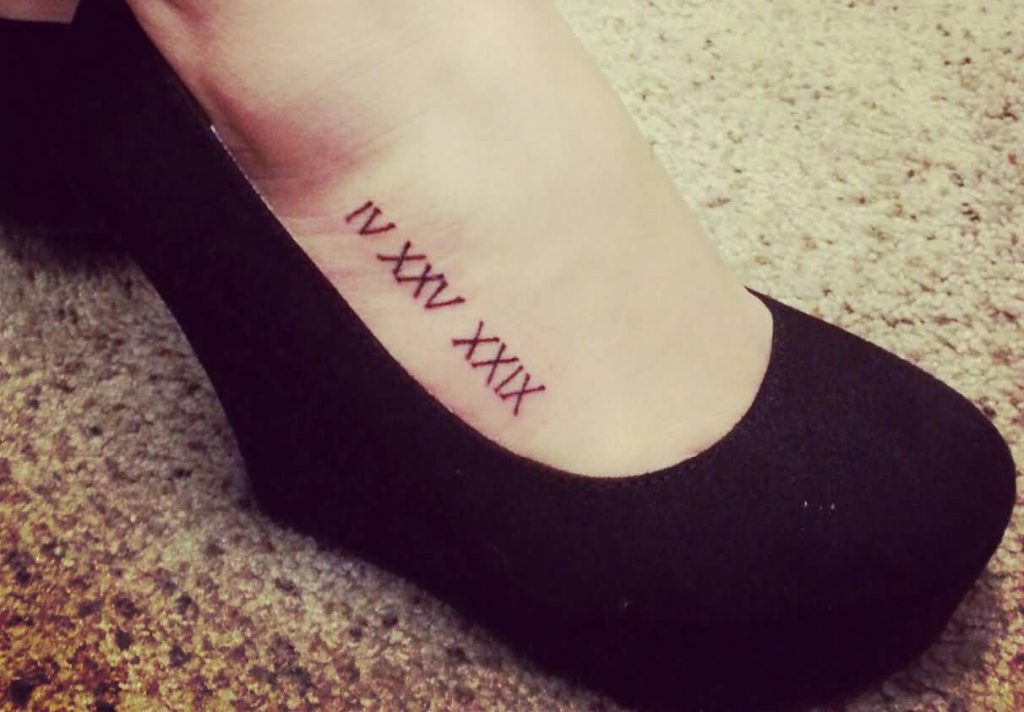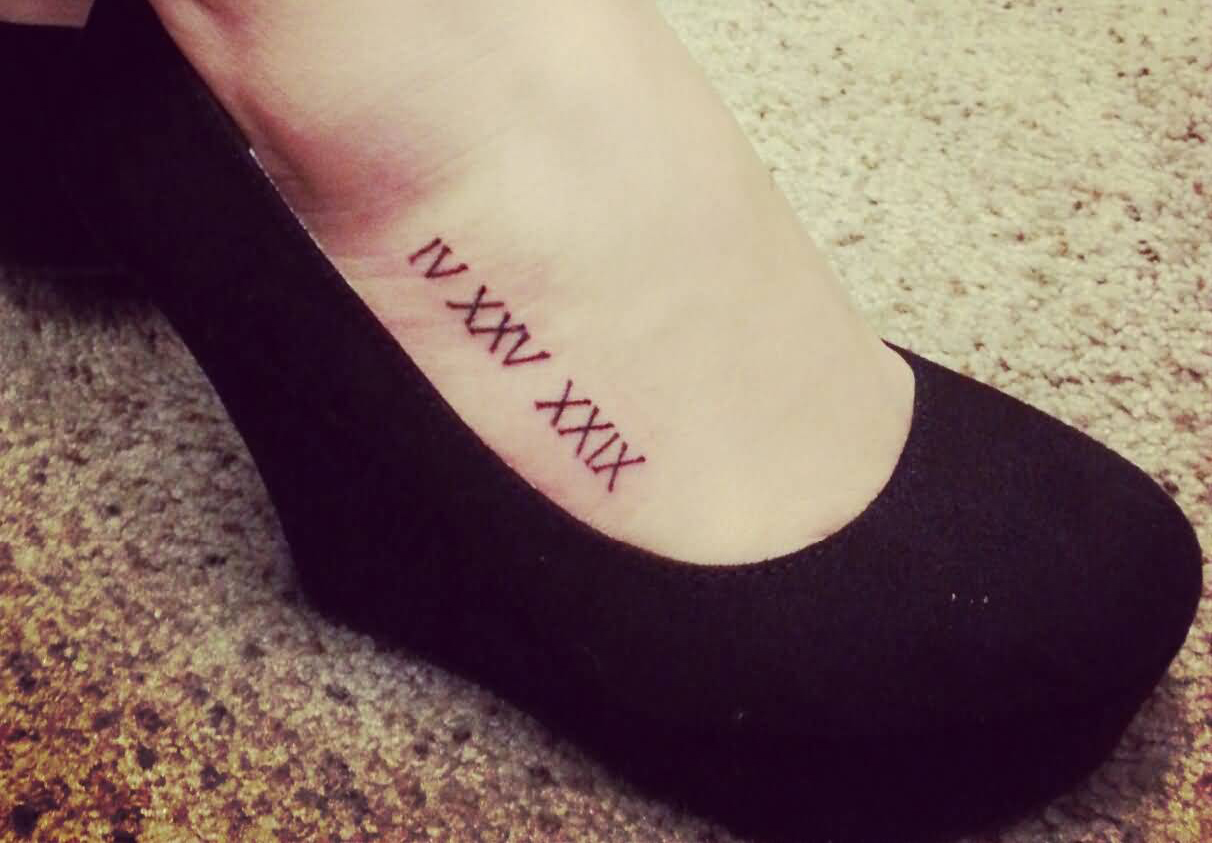 As I said, roman numbers look unique, which is true. If you have any specific number that you want to flaunt via tattoo design, or a lucky number, which you want to get inked on your body then go for a roman number styles and get it etched on your ankle. Roman number look really cool when tattooed
33. A Heartbeat Symbol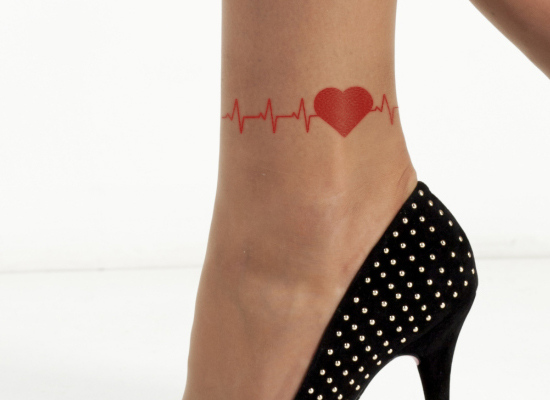 Besides hearts, heartbeat symbols also make for a perfect tattoo design. They look simple and beautiful. A heartbeat symbol represents life, and how beautiful it is to have it. If you really admire this life and live it to the fullest then this one's for you!
34. A Diamond
Diamond tattoo also make for a perfect tattoo design. Get it done on your ankle, it will look stunning. ☺ ☺
35.

A Leaf on Your Ankle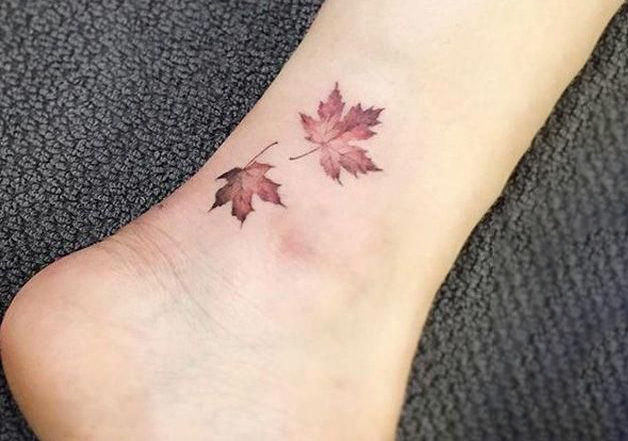 Believe it or not, but leaf tattoos really look amazing etched on your body. If you really want to add to the sexiness then this one's for you. A cute little leaf with shades will make for a perfect tattoo design on your ankle. And yes, perfect for nature lovers to show off their love for nature. Go for this one, if you too love nature.
36. An Anklet with Initials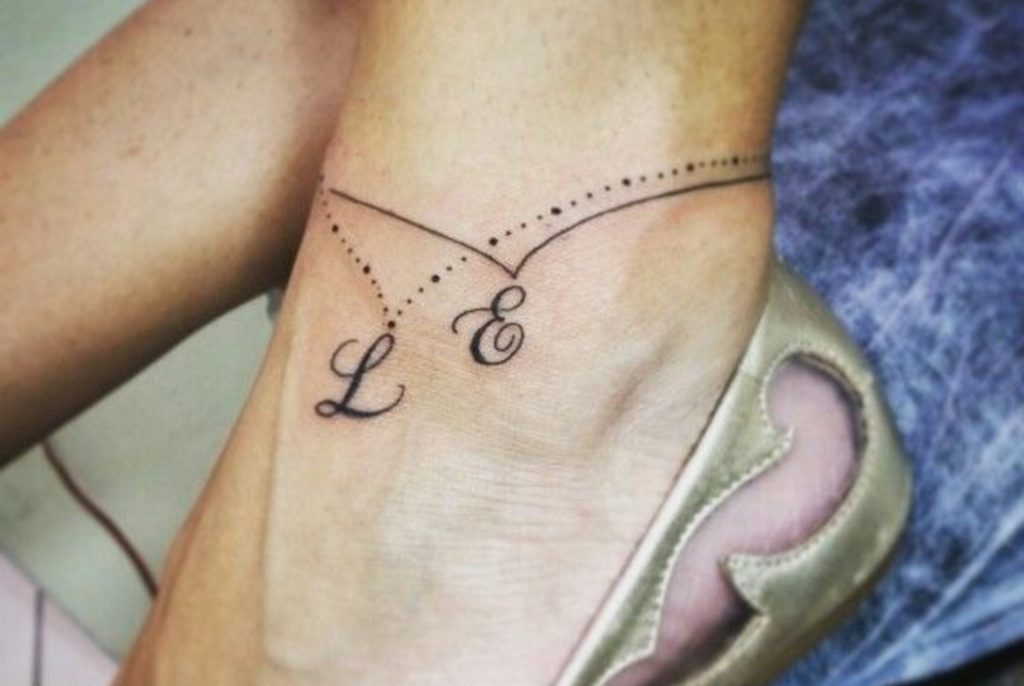 Last but not least, an anklet with initials will look cute and elegant on your ankle. Just try out! It makes for a beautiful tattoo design on ankle. It will appear as if something is hanging on your anklet. It's a unique tattoo design for ankle.
37. Only Initials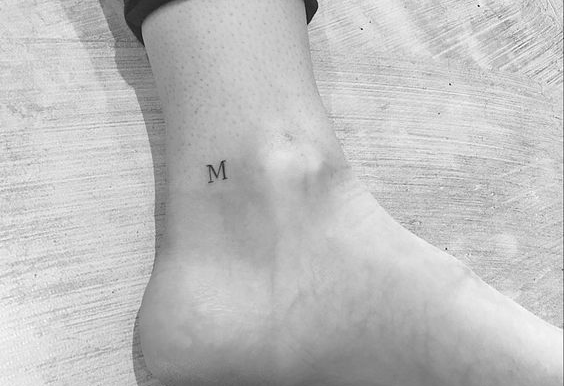 If you want to get your or your loved ones initials etched on your body, then trust me it will look sexy on your ankle. Just initials in capital letters will make for an amazing tattoo design.
38. The Sun
The sun looks cool when done on ankle. A beautiful sun in a small sized etched on your ankle will just add to sexiness of your foot.
39. Anchor of Love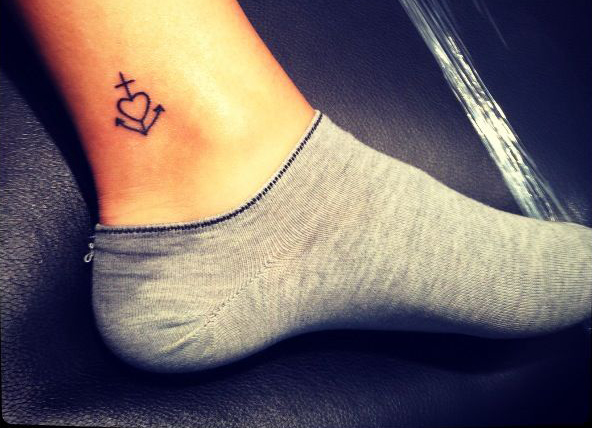 The Heart wrapped around the Anchor will simply show that you are a person with a kind heart. An amazing design for those who want to flaunt their kind personality and true feelings.
40. The World at Your Feet
Believe you me, this one is going to be an out of the box tattoo design on your ankle. A very sexy tattoo to let everybody know that you own the world! You step outside with the world at your feet, an eye-catching tattoo design for your ankle!! Try it out!
41. A Bow Around Your Ankle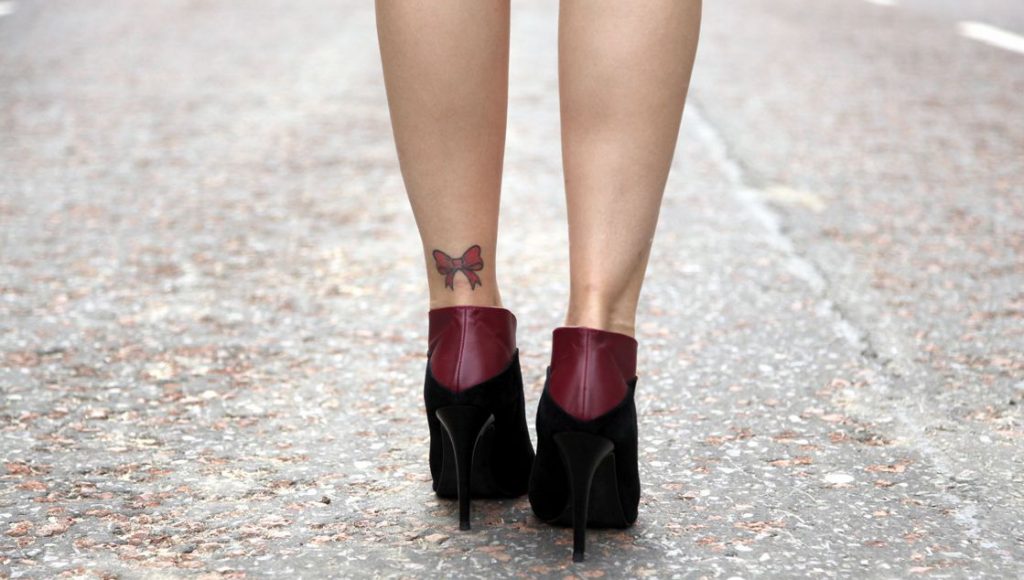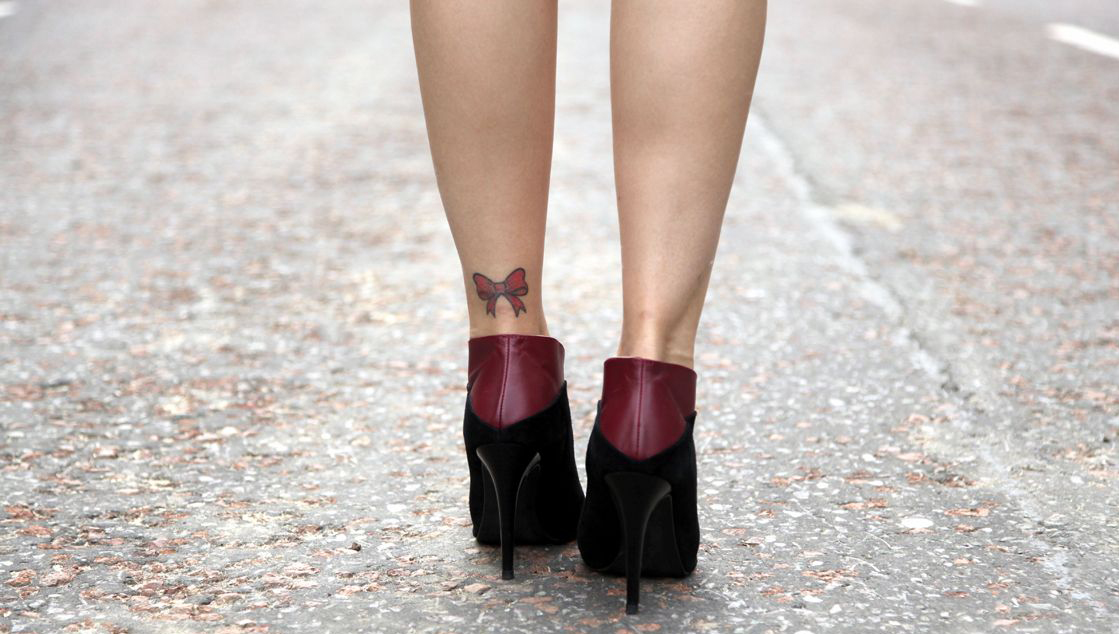 It is going to a head turner! A sexy tattoo for your feet, just a bow around your ankle. You can't even believe that such a simple thread like tattoo can look so enchanting on your ankle. And it will simple add to the sexiness with its elegance.
42. Planet along with Stars
Believe it or not, but our solar system is not only beautiful, but also it helps us have myriads of tattoo designs. You can't even imagine that a simple planet along with small stars around it can make for an eye-catching tattoo design on your ankle. Cute little tattoo!!
43. Lot of Stars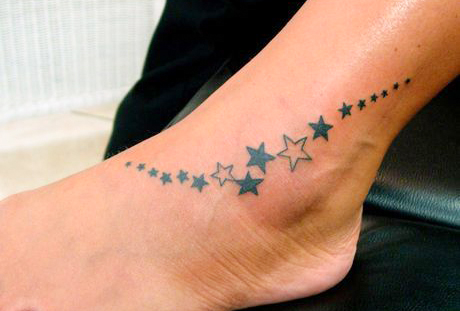 Lot of stars in different sizes on your ankle will look amazing. It will have an ankle full of stars going up your leg. A fantastic way to display your love for the stars!
44. A Peace Symbol
Any symbol makes for a wonderful tattoo design. And peace symbol is one amongst them. If you also believe in peace and want to spread peace then this one's for you.
45.

Three Dots tattoo on ankle for girls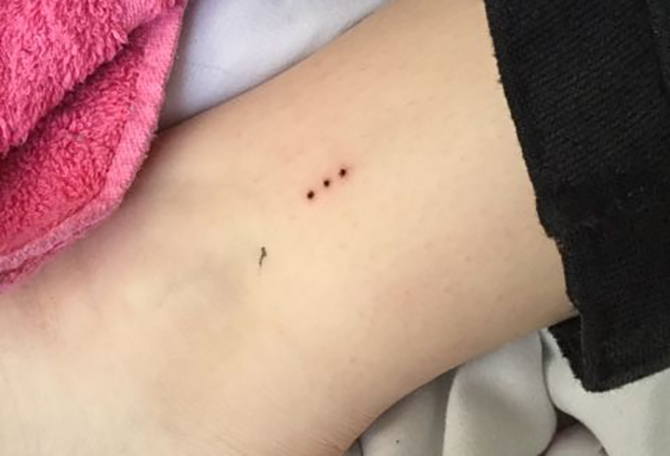 If you don't want too much, then this one is going to be out of the box ankle tattoos design. Having only three dots on your ankle will look mesmerizing and will make for an eye catching tattoo.
46. 'This Too Shall Pass' on your Ankle
This is going to be a stylish and graceful tattoo design on your ankle. This one is meant for those who carry a positive attitude towards life.
47. Special Year Etched on your Ankle
If you have some special year to show off, such as graduation year, first date, year in which you got married, first baby born, show it off on your ankle.
48. 'Let it be' Etched on your Ankle
If you have that attitude, then the phrase "let it be" is meant to be etched on your ankle. A tattoo deserved to be on the ankle of someone who is strong enough to show this is how I am and do not want to change. Get it in cursive!
49. Encircle Ankle
Doing nothing, if you are amongst those who love the simplest things in life. Just encircle your ankle with thin black thread like tattoos. It will look amazingly beautiful.
To Pan out……
Besides these ankle tattoo designs, you can go for designs from nature, or a symbol or a phrase in other languages, or any design of your choice. And the best part of getting inked on your ankle is – tattoos there simply add to your sexiness!!
All you have to take care is to get your tattoo at a nice tattoo parlor. Make sure that the tattoo artist uses sterilized needles and has good reviews. Know about the parlor well in advance before you finally step in there. Because once you will get it and if you find it unsatisfactory then removing it will be very difficult. So, it is good to go for a tattooist who is expert especially when you go for a miniature tattoo.
Also, it is essential that you decide your ankle tattoo design before you step in to your tattoo parlor. Ankle tattoos look stunning, sexy, and cute. All you need is to have a creative mind and desire to get something unique.
Thanks for reading!!
Happy Tattooing….. Enjoy Tattooing!! ☺ ☺
Please follow and like us: