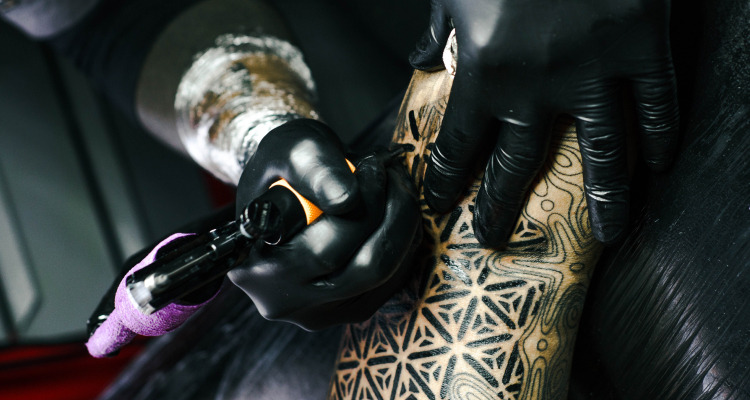 4 Celebrity Tattoo Artists in Australia: Aussie Tattoo Elite
Posted on
Tattoo trends may be growing in Australia, but they are nothing new. Stemming back to the Tasmanian convict era of the 19th century, tattoos and any form of inking have forged themselves their very own history – but that doesn't mean they are in any way similar. Leaps away from this type of inking, the tattoos of today's generations are different for many other reasons, mostly aesthetics and self-expression.
If you're a millennial, chances are you grew up with NY Ink, Bondi Ink, or London Ink blaring through MTV on your TV, and you aren't alone. Bondi Ink was an infamous Australian TV show that aired from 2015 up until 2017. It provided an eyeglass into the world of tattooing and the wild and wonderful real-life experiences in the tattoo shop. The show followed the skilled team in their studio located in Bondi Beach, where they worked collaboratively, and inspired people across the country to tat themselves up. Though it was canceled, Bondi Ink forged the path in tattoo culture that is so known in Australia today; by exemplifying how tattoo parlors have emerged from underground dungeon-like studios, to an artistic space where skilled artists work.
This rich history of inking is the reason to travel down under and experience the culture and atmosphere of the country. Australia boasts some of the world's greatest tattoo artists, and with many of the best being chosen by A-listers alike; it's certainly somewhere you should consider for your next ink session. From the busy streets of Sydney to the eclectic sounds of Melbourne, this huge continent has become the one-stop for body art enthusiasts seeking masterful craftsmanship. Like many famous Australian fashion brands, the wait list for your inking is long; so let's dive into who these hot commodities are, so you can make sure you book your slot in plenty of time.
1. Teneile Napoli
Tattooing since 2001, you can find Teneile over in Queensland at her very own salon, Garage Ink. Renowned and spoken about all over Australia, Teneile's specialties' lie in the negative spaces and using imagery to flatter the body from a distance. A pro at all styles of tattooing, her clients especially travel far and wide to see the portraits and realism in which she can create with the human body.
Garage Ink's artists are the highest quality in Australia, and they also use traveling artists to keep up with new trends and styles. Personally, hitting almost 240k Instagram followers, winning numerous awards in the industry and appearing in countless international papers, it is clear that Teneile is worth traveling for; so, go and see the magic in her art.
2. Lauren Winzer
It wouldn't be a blog about Australian tattoo artists without Lauren having a mention. Mainly known for her infamous work on Miley Cyrus, Post Malone, Joe Jonas, and Toni Collette, she's certainly worth her salt. Based in Sydney, Lauren's work has probably even crossed your path due to one well-known individual's markings… Post Malone. Remember the face tattoos, or the playboy bunny? That was all Lauren's work! Post Malone asked Lauren to tattoo a playboy bunny on his face, and then Disney's beauty and the beast on his leg – so you can't say she doesn't have variety. Currently booked out for months in advance and has LA celebrities flying in just to be graced by her work, Lauren is a hot commodity and a big marker in the world of tattoos.
3. Rhys Gordon
Again, based in Sydney, Rhys has been tattooing for three decades, and has even tattooed famous faces like Ed Sheeran, Justin Bieber, Sam Smith and Ruby Rose. From getting his first tattoo at 15, Rhys has traveled leaps and bounds into his craft, in order to have perfected himself to A-lister perfection. From little intricate designs on Sam Smith or Ed Sheeran, Rhys has even been known to have tattooed over half of tatted-beauty, Ruby Rose. Australian-born actress, Ruby Rose is known for her gender fluid identity, modeling career, and then later work – her appearance in the hit show, Orange is the New Black. Her tattoos span all over her arms, hands and back, which is a wild-card for the world of modeling, and a step into her gender-fluid reality. This artistry is all noted down to Rhys' skill and creativity, which is loved by people all over Australia.
4. Kian Forreal
Based at Authent /Ink, Kian has been tattooing for three decades and goes by the Tattoo name of HORISUMI. The traditional Japanese work he conducts is called 'Horimono' 'Irezumi' or 'Wabori', which is the traditional Japanese hand stick and poke method. He exclusively works with the hand poke method of Japanese tattooing called 'Tebori', after studying extensively in Japan as a master in his craft for many years. The method he uses is known to be far less painful than the typical machine gun and it heals much quicker, too. It is an unusually relaxing way to be tattooed by Kian, as the Japanese have adopted this method for hundreds of years and it's their way of staying calm. The rich history of Tebori means that up until the last 40 years or so, all the tattooing was done in Japan, until Kian and others flew over to learn the craft. Want to get less scabbing, easier healing, and a calmer experience? Try out this method with Kian, it's definitely a new way to explore the world of tattooing.
Whether it's the world-favorite 'baby' singer, Justin Bieber, or wild child Miley Cyrus, Australia's artists have seen them all, and created some magic designs. The country is riffed with experience, creativity and new methods that are crying out to be merged into the mainstream world. Take a trip down under and experience the magic of these four artists and let us know what you get.
Hand stick and poke? Hand-sketched portrait? Or dots and lines? These tattoo artists and their very own parlors are worlds away from what the world knew tattooing as; and we can't wait to see where they end up.
Please follow and like us: