20 Best Tattoo Artists from All Over The World
Posted on
More often than not, tattoo lovers see tattoos as work of art to enhance their beauty. Tattoo art is not new. It has its roots in the past, earlier also people used to get inked. Initially, tattoo art was introduced into the Western world, and there it was mainly popular among sailors, however, the tattoo art started to gain popularity in the 1970's. Since then, the art of tattooing has become more widely accepted than before. Basically, tattooing was emanated as a form of healing similar to acupuncture, and gradually it evolved into the art form that it is today. This 20 famous tattoo artists you should follow in 2023.
There are numerous tattoo artists all across the world. All of them are giving services at the best of their capacities. However, like any other profession, there are some tattoo artists who have earned both name and fame because of their marvelous body artwork.
If you are planning to get an artwork on your body, but not sure whom to contact for the same, then this post is for you. In this post we are sharing with you the best 20 tattoo artists from all over the world in 2023.
Top 20 Tattoo Artists in The World
1. INAL BERSEKOV — Canada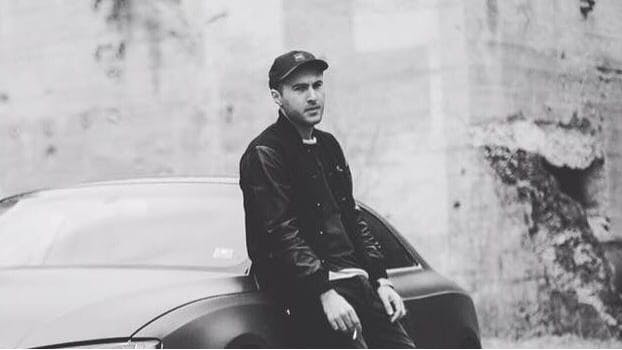 Inal Bersekov is a renowned tattoo artist from Canada. Inal is primarily known for Fine-line black-and-gray tattoos that showcase scenes and portraits. He's done tattoo portraits of many celebrities, including Will Smith, Muhammad Ali, Justin Bieber, and Drake's Sade. Drake and his OVO crew members get their tattoos from Inal as he is their personal tattoo artist. His realistic tattoos look fabulous.
2. GIPPI RONDINELLA — Italy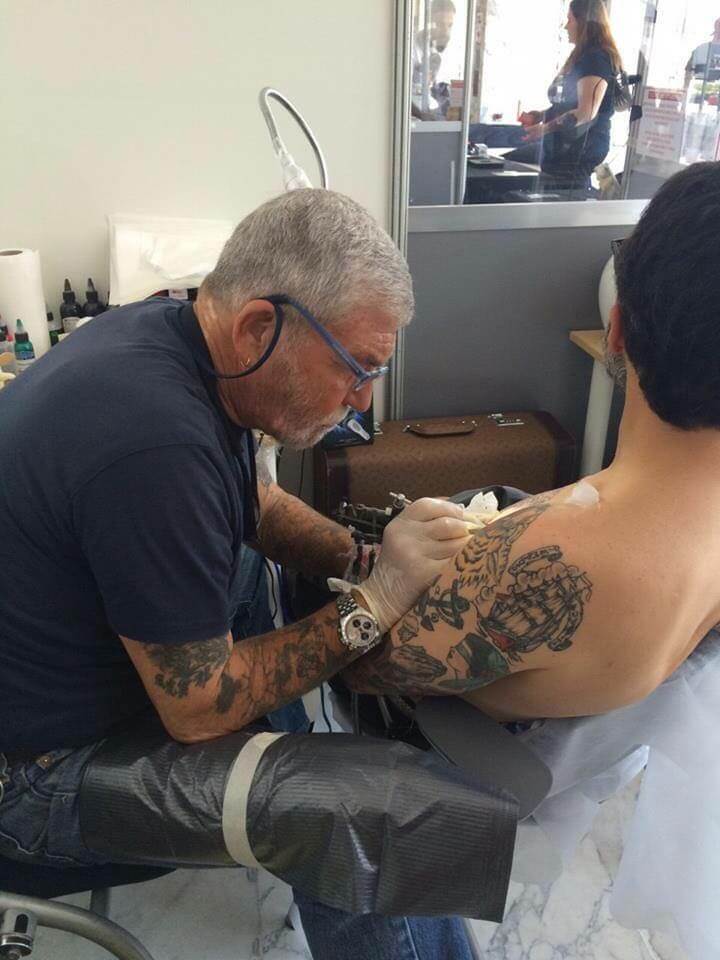 Gippi Rondinella is amongst the first generation professional Italian Tattoo Artists. He opened his first tattoo parlor in Rome in the year 1986, and he calls himself a Tattooer and not an artist. The name of his tattoo studio – Tattooing Demon Studio. He has been an extensive traveler throughout his life. For the past few decades he has reached a mythological status within the Italian tattoo community. Currently, he is a World Tattoo Events Ambassador.
3. ABEL MIRANDA— Spain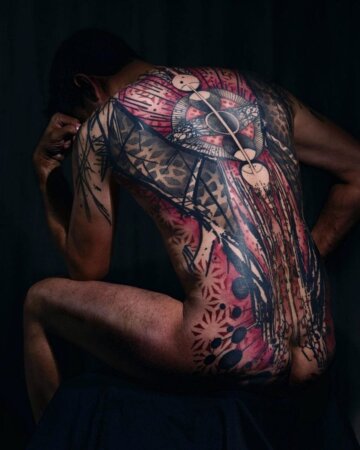 Abel Miranda's own style has distinguished him in many countries for the visual strength of his compositions, their difficulty and the technical cleanliness he employs. Abel Miranda is the creator of a dynamic Tattoo style, which is capable of mixing brush strokes and traces of paint that are spilled with geometric lines.
Their compositions usually cover large areas of the body and adapt to the anatomy of the person to be tattooed perfectly, reinforcing the natural lines of the body and creating new structures in it.
Also See: World's Youngest Tattoo Artist – Maya Lu
4. CAROLYN ELAINE — United States
Carolyn Elaine is famously known for Black lines and vibrant watercolor imageries. She basically specializes in neo traditional wildlife tattoos. She is based in Chicago, where she works at MayDay Tattoo Co. and very well known as the "Lady Tattooer". She was even featured on season 8 of Ink Master. She has successfully earned a name in the industry by her unique body artwork.
5. GLENN CUZEN — United Kingdom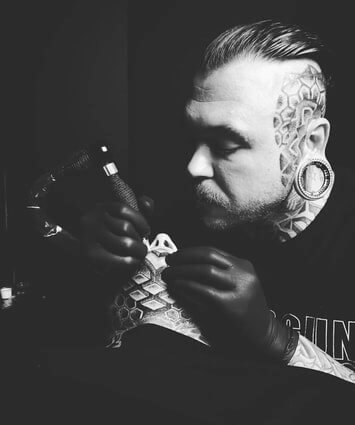 Glenn Cuzen, based in the UK, is a multi-award winning tattoo artist. He has been tattooing for more than a decade now and is the proud owner of Top Gun Tattoo. He is famously known for Geometric dot work. And he is a great fan of Brutal black work, Japanese, Black and grey, Polynesian and Polka trash style tattooing!
6. HORISHOW — Japan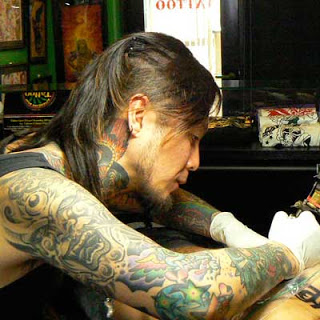 Horishow is one of the leading tattoo artists in the world, known for tattooing traditional Japanese subject matter with bold color. He works as a tattooist at Amitabha Tattoo in Fukuoka, Japan. His fans are great admirers of his detailed body artwork, for which he is famous across the world.
Related:
7. ANN SAVAGE — Philippines
Another wonderful tattoo artist who is known for her excellent work is Ann Savage, from the Philippines. Ann's full name is Analou Savage. She is a full time tattooist, managing her own business. Besides, she is a mother as well. She is known for her excellent tattoo work.
8. DANIEL DIMATTIA — Belgium
Daniel DiMattia is known for his wonderful tribal and black artwork. He runs his own tattoo studio named Calypso Tattoo. He possess immense experience in the field as he has been working in the industry for more than 2 decades now. Daniel's designs primarily feature, African tribes, ancient Greco-Roman motifs, Indian henna designs, modern geometrical forms and Polynesian culture. He is admired across the world for his mesmerizing and beautifully-made body artwork.
9. VU NGOC TAN — Vietnam
Vu Ngoc Tan is a young Vietnamese tattoo artist, who is known for his excellent body artwork. Besides, he is an extensive traveler and is always traveling for his work. People looking for Vu Ngoc Tan can easily locate him at the world best tattoo conventions.
10. ROB KELLY — China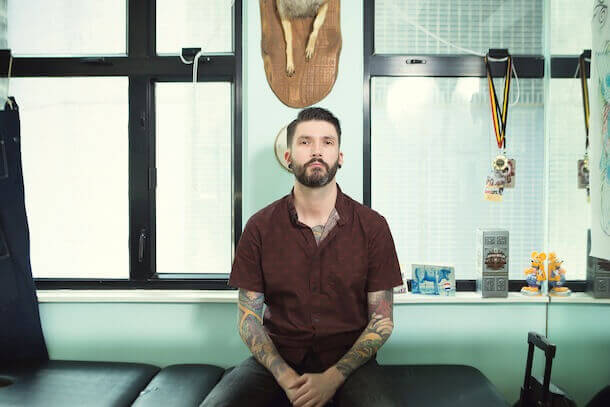 Based in Hong Kong, Rob Kelly is a renowned tattoo artist in China and across borders. He initially started in the year 2005 and just after five years he opened his own tattoo studio, named BLACKOUT. BLACKOUT is a custom tattoo studio famous throughout Hong Kong. Rob is known for his unique and customized tattoo designs, which is a perfect blend of traditional and new-school color.
Also Read: Top 20 Tattoo School & Academy In The World
11. AARON IS — United States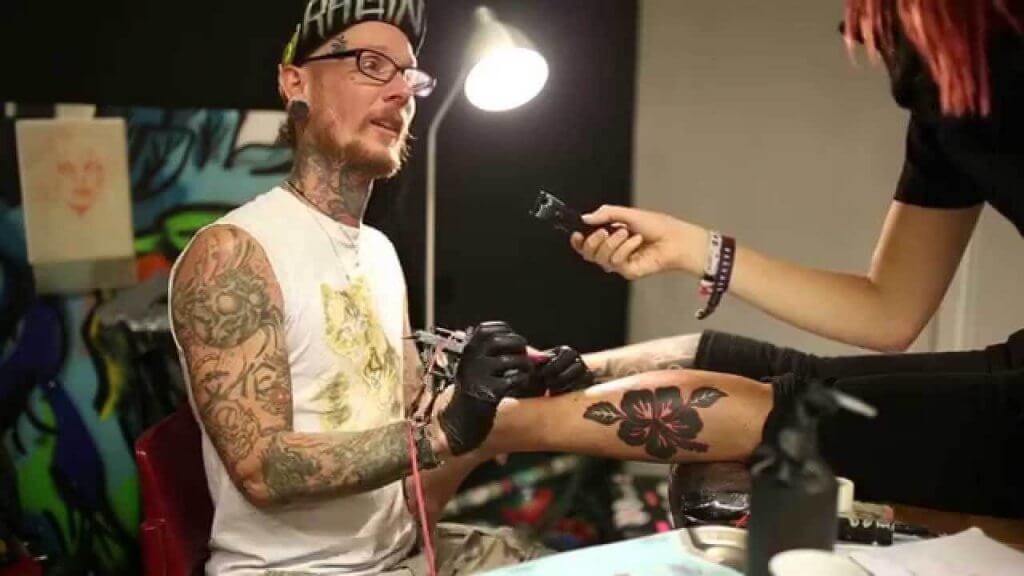 Aaron is specifically known for his watercolor portraits. He is a full time tattooist and possess immense experience in dot work, photorealism, and sacred geometry that made him one of the leading tattooists in the United States and across borders. He successfully earned featured artist status on the tattoo convention circuit. Besides, he has been featured in multiple tattoo publications, and he was one of the contestants at Ink Master Season 5: Rivals.
Also See:
12. DUNCAN VIEGAS — India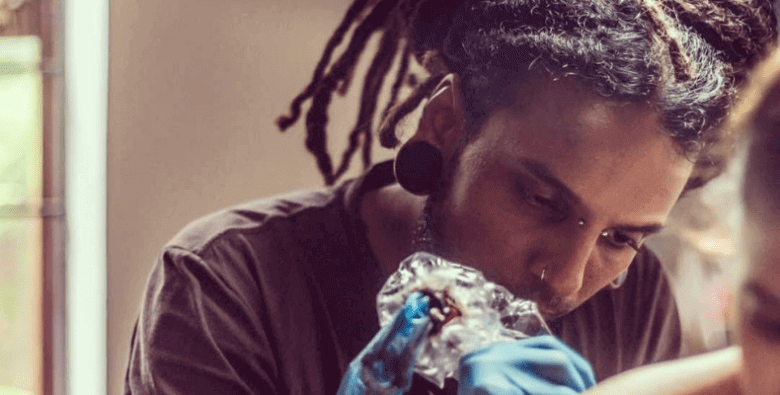 Duncan started his apprenticeship in the year 2007. Just after one year of his apprenticeship he started working as a full time tattooist in Goa, India. Currently, he works in Inkfidel. Duncan is known for his unique style, which he himself calls 'eclectic'. He works with a lot of different styles; however, primarily he focuses on illustrative, geometric, watercolor, dot work and new school the most. He is known for creating customized tattoo designs. Almost all his designs are hand drawn.
13. LAUREN WINZER — Australia
The Australian tattooist, Lauren Winzer is famously known for her quaint, playful, colorful, cartoon-inspired, delicate hand lettering. Based in Sydney, currently, she is working as a tattooist at Hunter & Fox Tattoo, Sydney, Australia. She uses vibrant colors in her tattoos and characters, thereby giving them extraordinary look that stand out.
14. SHANNON ROMIJN — Netherlands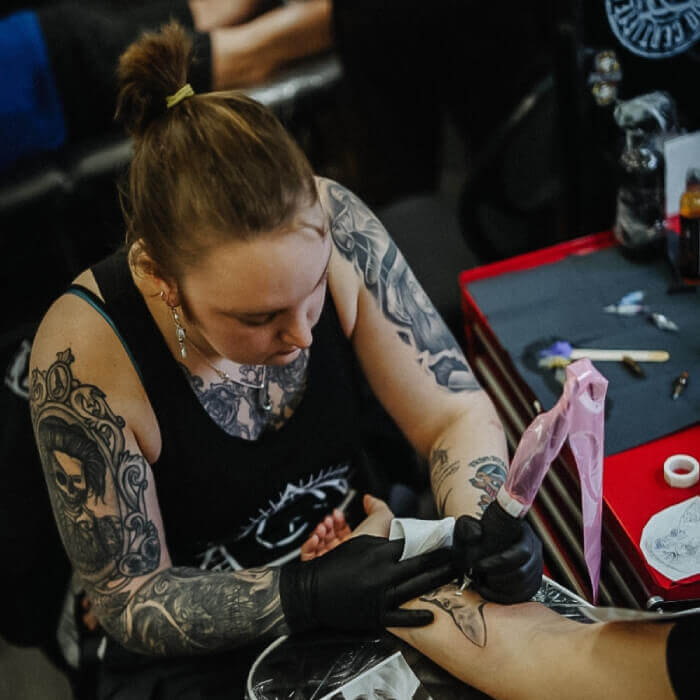 Shannon Romijn is a full time Dutch tattoo artist. Shannon is known for realistic & beautiful portraits. Shannon is a proud owner of InstInkt, a tattoo studio in Nieuwegein. She is known for her brilliant tattoo designs.
Also Read: 15 Best Portrait Tattoo Artists In The World
15. GUIDO SCHMITZ — Germany
One of the most popular tattoo artists in Germany is – Guido Schmitz. Currently, based in Kassel, Guido has a private Atelier. An extensive traveler, can be found easily at the best tattoo conventions. Guido is known for his whimsical and colorful tattoos. Recently he traveled to Goa, India. He was in India for the Goa tattoo festival. Besides, he is very active on social media as well.
Related Search: Germany's Most Tattooed Man 72-Years-Old Wolfgang Kirsch
16. VALERIE VARGAS — England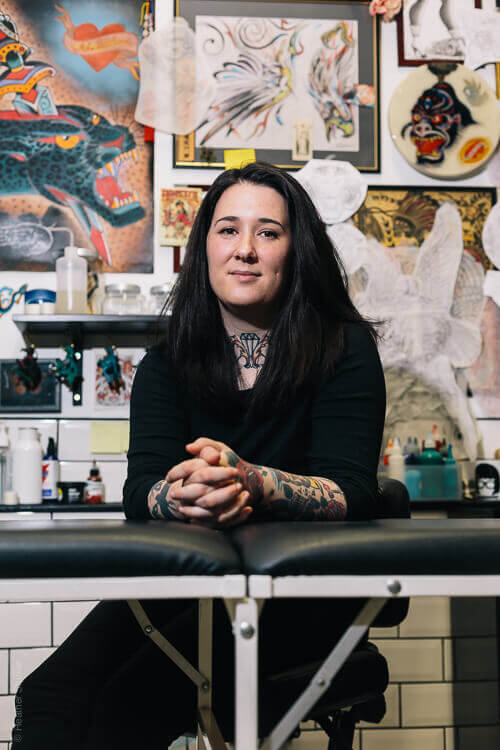 England based tattoo artist, Valerie Vargas is very well known for her western traditional styled tattoos. Primarily her tattoos feature figurative work, Japanese style work, and fine line black and grey. In addition to this, she is famous for cover-up tattoos. She possesses immense experience in the field. In the year 2014, she along with her husband opened her own shop, named Modern Classic Tattoo. She is known for her brilliant body artwork. People love her extraordinary skills.
Related: How To Choose A Right Tattoo Design
17. ALEX MULLER — South Africa
Alex Muller is a South African tattoo artist, who is known for her Hand poking techniques. Her style of hand poking doesn't involve electricity. She uses traditional tattooing methods of hand to skin contact. Currently, she is working at The Body Architects in Cape Town, South Africa.
18. BOUN CANG — France
Based in Lyon, Boun Cang is a French tattoo artist, who is popularly known for his realistic and gorgeously curated black & grey portraits. Boun loves to create large scale pieces and is famous for his brilliant and unique tattoos.
19. MATIAS NOBLE — Spain
Spanish tattoo artist, Matias Noble is one of the most popular tattoo artists in the world. He is known for his wonderful black and grey realism work with little to no line work. He has been working as a tattoo artist since 2012. At present he works at Noble Art Gallery in Valencia, Spain. He is famous for the amazing pieces that he has created so far.
20. LOKESH VERMA — India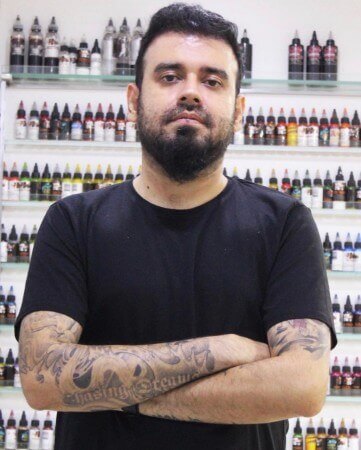 Studio: Devil'z Tattooz, Delhi
Delhi based tattoo artist, Lokesh Verma is one of the very famous tattooists in the country and across borders. He initially started practicing tattooing in the year 2003 while pursuing his MBA. For two years he worked as a freelance tattoo artist and later in the year 2005, he opened his own tattoo studio in Delhi. Lokesh is known for his black and color realism. Besides, he also does portraits. Often his work is described as more of a reproduction!
To pan out….
So, there is no dearth of good tattoo artists across the world. No matter which part of the world you live in, there is always a great tattoo artist to help you with a wonderful tattoo on your body. You can get your tattoo from any of these artists as all of them are equally good and have their unique tattooing style and pattern.
Enjoy Tattooing…. ☺ ☺
Please follow and like us: