40 Stunning Blue Rose Tattoo Designs
Posted on
Blue Rose is an iconic tattoo design and one of the most popular flowers out there, roses have a wide range of representations with their color deciding their meaning. Often seen as an ideal emblem for humans, the rose signifies the combination of love and pain that comes with it, alongside beauty, intoxication, life, and death.
With such a myriad of colors and meanings, it can be difficult to choose what type of rose tattoo to get, but for an unusual choice, try a blue rose – a symbol of making the impossible possible.
The blue rose does not exist naturally, but is made out of imagination and art. A tattoo depicting a blue rose can mean that the person is really into someone or has an unrealizable love dream or maybe is expecting a new opportunity and beginning in love life.
Blue rose tattoos often represent the imagination, fantasy, impossibility, and the mysterious allure of the unattainable. It may also be a symbol of wishful thinking, hope for a miracle, accomplishment of a seemingly impossible task, or a reminder that new opportunities and possibilities are always out there. On a darker note, blue roses can also indicate a complex, conniving, manipulative personality. Ultimately, your tattoo will represent whatever meaning you want it to, whether it be positive or negative. People even choose a blue rose tattoo purely as a decorative element, or because roses are pretty, and blue is your favorite color.
Whatever your reason, there are many other possible meanings including:
Unnatural beauty
Belief
Change
Desire
Fascination
Passion
Possibilities
Hidden or unrealizable love
Added meaning can be intertwined with blue rose tattoos in various ways.
Top 40 Best Blue Rose Tattoo Ideas 
Blue Rose WoodWork Tattoo
This is a great combination of an elegant blue rose with a wooden feel.
Lace Tattoos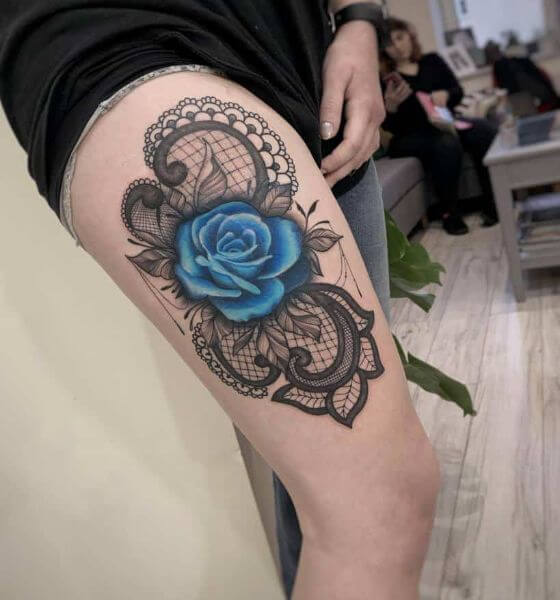 Blue rose tattoo ideas can be combined lace or net like designs.
Related: 280+ Sexiest Thigh Tattoo Ideas For Women
Blue Rose Tattoo on Wrist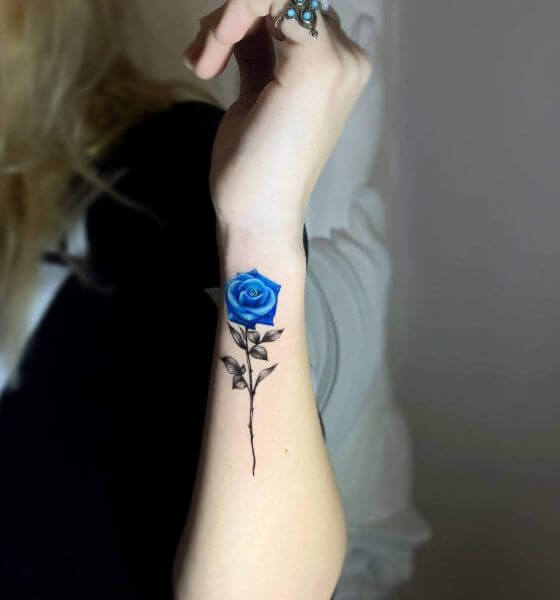 This is a small tattoo and is popular among youngsters.
Purple Blue Rose Mix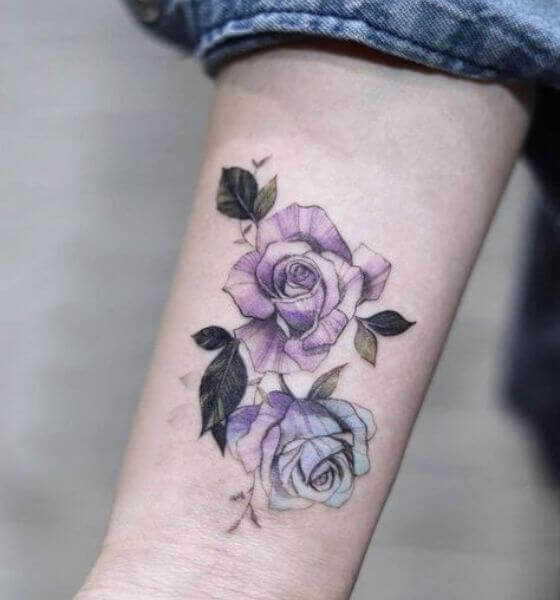 This tattoo is a combination of a blue rose tattoo design with a beautiful purple tint on it.
Blue Pretty Blue Rose Tattoo
A tattoo which is popular among couples, they break it into two halves and get it done.
Related: 45 Interesting Half & Full Sleeve Tattoo Designs
For example, the number of petals on the blossom can indicate a special number or date in your life.
The addition of thorns is meant to display defense and the ability to keep threats at bay, or simply flaws or ugliness alongside beauty.
Whether the rose is open or closed can signify stages of growth – a closed bud could be youthfulness or fresh start, full bloom showing achievement, or growth and maturity, and a wilting rose represents loss, defeat, or death.
You can get it on a shoulder, highlighting your go getting spirit with a blue rose and a wing on your shoulder-blade. Or maybe on your hand, exhibit your feelings for your beloved with this elegant blue rose tattoo and the inscription.
A realistic blue rose symbolizes gentleness and grace. An individual who is considered to be womanly could be a good candidate for a blue rose tattoo on their body. The real meaning behind the blue rose tattoo on hand is something different. It means that this color represents beauty and purity, which resembles it as a symbol of affection, pure heart and love. It is really a great option to choose from the wide range of realistic blue tattoos and specially blue rose tattoos on hands that look beautiful and adoring. You should now be able to find the perfect blue rose tattoo.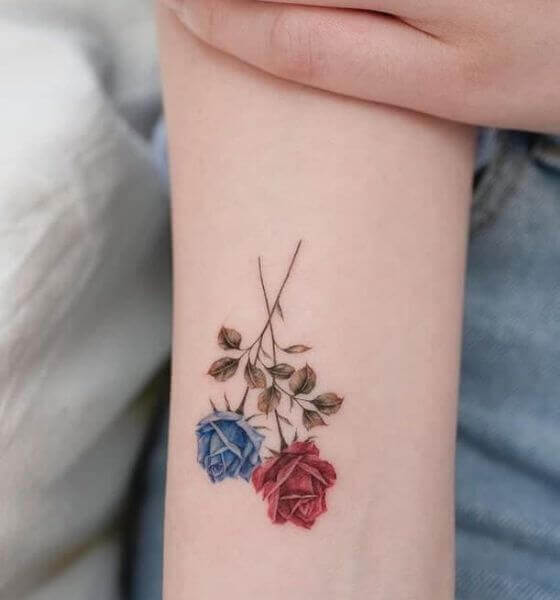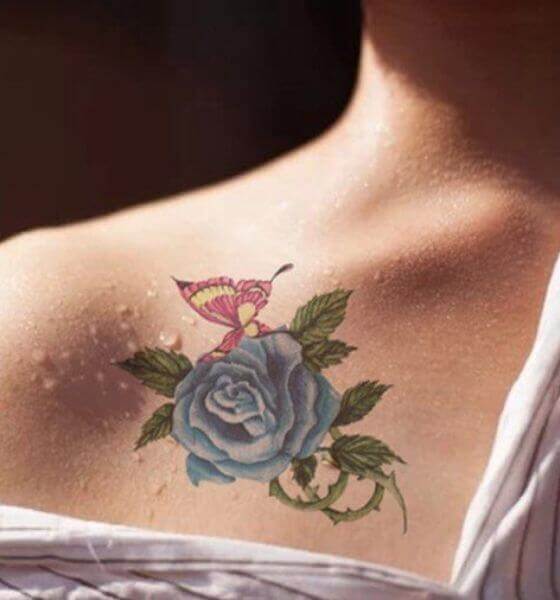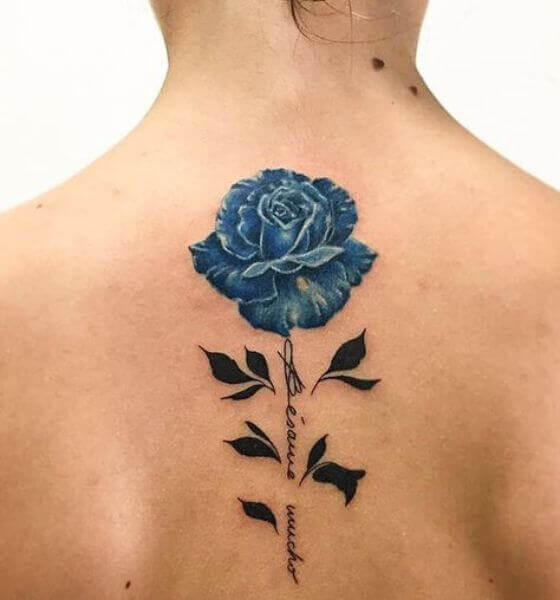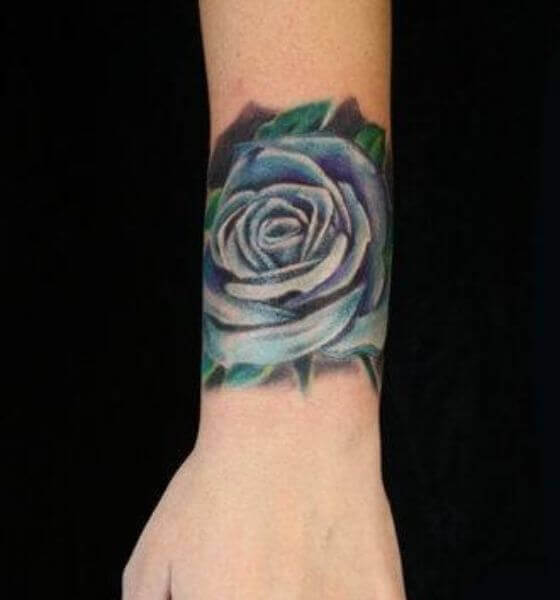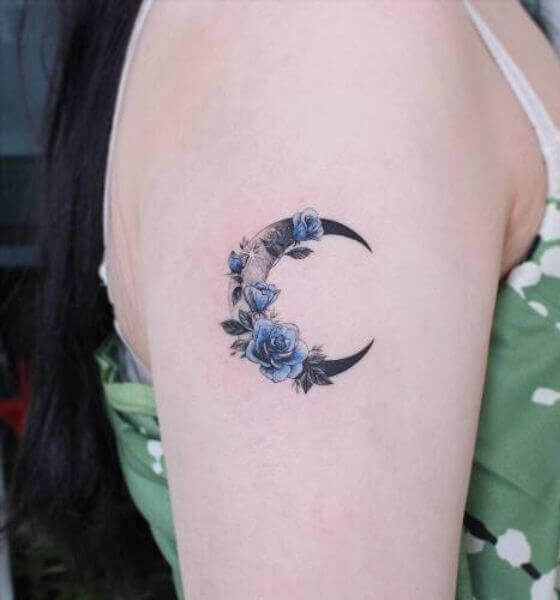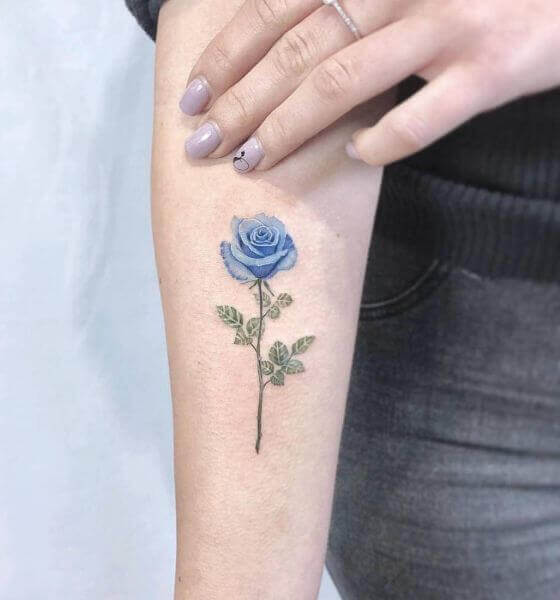 Please follow and like us: