180 Trendy Face Tattoo Designs for Women and Men
Posted on
Face tattoos are not the most common tattoo designs, but definitely the most unique ones. People generally avoid going to face tattoos, simply because everybody loves their face. right? even if they choose for a face tattoo, they try to keep the design minimalistic.
Also, instead of going for a tattoo design, people especially women, go for cosmetic face tattoo, which uses skin color inks to give a good shape to your naturally existing features.
People go for numerous designs for their tattoos on the face, such as letter tattoos, quote tattoos, dot work tattoos, skull tattoos, 3D tattoos etc. They try to keep them modest and small enough, to avoid damaging their original looks.
Also, people often go for tattoos on the face of celebrities such as
Post Malone face tattoo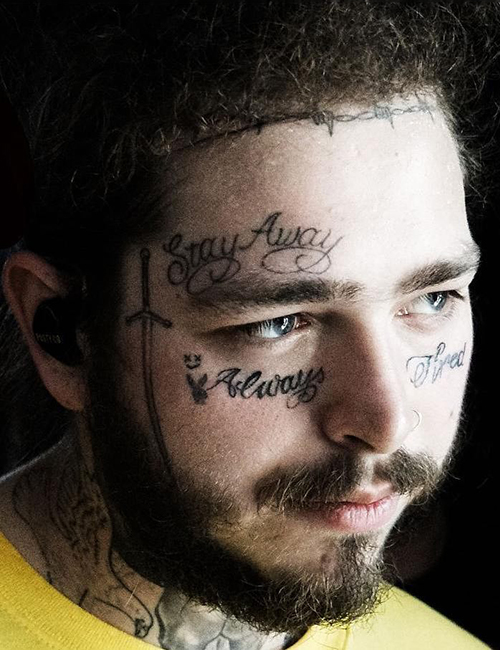 He is a famous American rapper, singer, songwriter and record producer. Also, Post Malone flaunts numerous face tattoos and often people are intrigued and attracted towards Post Malone face tattoo and music.
Please follow and like us: