150 Leg Tattoos for Boys and Girls
Posted on
Leg tattoos are widely popular nowadays, you can get your leg inked either on the certain parts of your leg or on the entire leg. The parts where men and women prefer to wear tattoos are thigh, knee, calf, and shin.
If you want to wear a big tattoo on leg, then you should ink your upper leg or the flip side, as it has comparatively larger canvas. At the same time, the major drawback of tattoo for leg on the upper part or flip side is that it is least visible, until and unless you're wearing short underwear. And I think you're not going to wear underwear or shorts everywhere.
Now come to the knee, this is pretty painful inked on the knee. Same is with the shin, it is also covered with a thin skin above the bone. Sometimes it took longer to recover shin and knee after you inked these parts.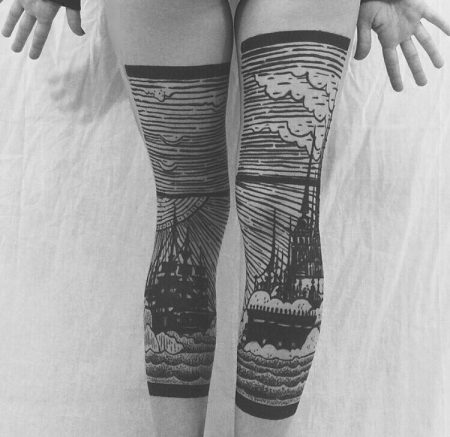 The only part left of your leg now is the calf, luckily, this part is the least painful to get tattooed on. This is the perfect place to wear a tattoo on leg. Because it will give you less pain and more visibility.
You can either go with single-piece leg tattoo designs or multi-piece tattoo designs for the leg. You are available with a massive number of options. To mention a few, you can try tattoos with animal arts like a tiger, wolf, elephant, etc. or phoenix tattoos are also in trend for the last few times.
You also have options such as full tribal tattoos, panoramic tattoos on leg, and so on. Shape and size for leg tattoo designs may vary depending upon leg canvas.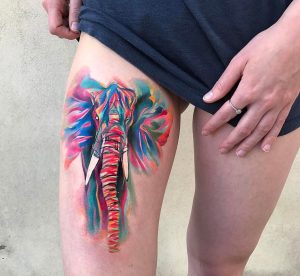 One thing I would like to personally suggest you is that wear a tattoo on leg during holidays or vacation is best practice, since walking with newly tattooed on leg will make you feel uncomfortable during the walk. Look for a professional tattoo artist.
One more thing I'll recommend you is to maintain the circulation after you get tattooed on your leg. Drinking water and keeping the leg in an elevated state is helpful.
Many people inked their legs every day, you can imagine how trending is it to having tattoos on legs. We here have an awesome collection of leg tattoo designs and fresh ideas to work on. Check them out I ensure you will feel joy inside while walking through our collection of leg tattoos designs.
Please follow and like us: