150+ Excellent Leg Tattoo Designs for Guys and Girls
Posted on
Leg tattoos are widely popular nowadays, you can get your leg inked either on the certain parts of your leg or on the entire leg. The parts where men and women prefer to wear tattoos are thigh, knee, calf, and shin.
If you want to wear a big tattoo on leg, then you should ink your upper leg or the flip side, as it has comparatively larger canvas. At the same time, the major drawback of tattoo for leg on the upper part or flip side is that it is least visible, until and unless you're wearing short underwear. And I think you're not going to wear underwear or shorts everywhere.
Now come to the knee, this is pretty painful inked on the knee. Same is with the shin, it is also covered with a thin skin above the bone. Sometimes it took longer to recover shin and knee after you inked these parts.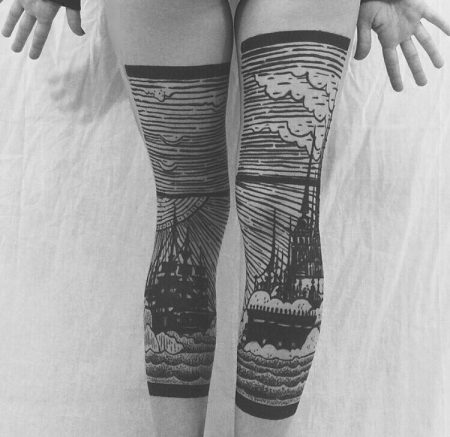 The only part left of your leg now is the calf, luckily, this part is the least painful to get tattooed on. This is the perfect place to wear a tattoo on leg. Because it will give you less pain and more visibility. And The back leg tattoo appears to be a little more sensitive than the front leg tattoo.
Please follow and like us: