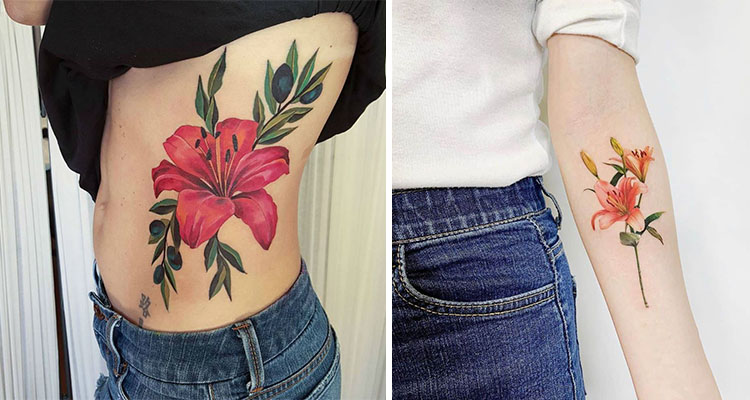 50 Pretty Lily Flower Tattoo Ideas and Their Meaning
Posted on
Flowers are found in every part of the world. It won't be an exaggeration to say that flowers make the whole ambiance mesmerizing. And same is the case with flower tattoos. Flower
tattoos have been worn for nearly as long as tattooing has been practiced. People from all over the world are drawn to them because of their beauty and the variety of different types available.
Flowers are among the most popular tattoo designs in the world for a variety of reasons. There are numerous flowers that make incredible floral tattoo designs. And when it comes to choosing the best floral tattoo design, lily flower tattoos top the list.
If you are planning to get a flower tattoo, then you're on the right platform. In this post, we'll go over popular lily tattoo ideas for both men and women, as well as the meaning and symbolism of the Lily Tattoo. We've rounded up a list of various lily tattoos that will suit everyone's taste and style.
So, let's get started…
Table of Contents
Significance of Lily Tattoos
Different Types of Lily Flowers
Elements That Can Be Added to a Lily Flower Tattoo
The Best Placement For A Lily Tattoo
The Best 25 Lily Tattoo Ideas
Black & White Lily Tattoo
Small Lily Tattoo
Lily Flower Tattoo on Foot
Realistic Lily Tattoo
Lily with a Butterfly Tattoo
Stargazer Lily Tattoo
Tiger Lily Tattoo
Lily Flower Tattoo on Forearm
Lily Flower Stomach Tattoo
Calla Lily Tattoo
Black Water Lily Tattoo
Watercolor Lily Flower Tattoo
Giant Lily Tattoo
Colorful Lily Tattoo
Lily Tattoo Side Boob
Lily and Hummingbird Tattoo
Delicate Black & Red Lily Tattoo
Neo-traditional Lily with Skull Tattoo
Pink Lily Tattoo
Lily Tattoo on Collarbone
Lily Tattoo With Black and Grey Shading
Orange Lily Tattoo
Blue Lily Tattoo
Abstract Lily Tattoo
Lily with Animal Tattoo
The Bottom Line
Lily Tattoo FAQs
Significance of Lily Tattoos
Like any other tattoo design, a lily tattoo also signifies a lot of meaningful things. The first thing that lily tattoo represents is beauty. Lilies are beautiful flowers that symbolize devotion and purity. These flowers are linked to the power of rebirth and motherhood. Besides, Lilies also represent never-ending and fortunate love in some countries.
Lilies come in a variety of colors, and each color lily flower tattoo represents something different, such as:
1. Red Lily: Red lily flower tattoo represents pure romance and commitment.
2. Yellow Lily: Yellow lily flower tattoo represents respect and good vibes.
3. Pink Lily: Pink is a color associated with love and prosperity.
4. Purple Lily: Purple is one of the most seductive colors that symbolizes beauty and elegance.
5. Blue Lily: Blue lily flower tattoo represents power and wealth.
6. Green Lily: Green is a mystical color associated with your wild side.
7. Orange Lily: The orange lily is frequently associated with qualities like honor and confidence.
There are many different types of lily flowers found across the world. The significance of the lily flower tattoo design is also heavily influenced by the various types of lilies. Here are the different types of lily flowers, along with their significance.
• Different Types of Lily Flowers
There are a variety of different lily flowers available, which are as follows:
Asiatic lilies
Oriental lilies
Trumpet lilies
LA hybrid lilies
Turk's Cap lilies
Canada lilies
Easter Lilies or Longiflorium lilies
Tiger lilies
Oriental lilies
Calla lilies
Tiger lily: More often than not, tiger lilies are associated with wealth, confidence, and success.
Oriental lily: This beautiful lily is associated with rebirth. One of the most common and popular varieties of oriental lily is Stargazer, which is usually given during any wedding ceremony.
Easter lilies: Easter lilies, also known as Longiflorium lilies, symbolize new life and purity.
Calla lilies: These lilies have also been linked to rebirth and renewal. It is most commonly used at Easter and for funerals. It denotes that the departed soul's purity has been restored, and people wish for a better next life for them.
Trumpet Lilies: It represents purity, and many people believe it has magical powers of protection and luck.
Asiatic lilies: In Western cultures, white Asiatic lilies are frequently associated with marriage and purity.
• Elements That Can Be Added to a Lily Flower Tattoo
The best part about getting a lily tattoo is that you can customize it with additional elements. It is up to you how you want your lily tattoo to be – a single lily flower tattoo or a lily tattoo with other features. This implies that you are free to incorporate additional features into your lily flower tattoo. The details that can be used with lily tattoos are as follows:
Heart
Rose
Leaves
Geometrical Elements
Skull
Hummingbird
Butterfly
Quotes and Phrases… And many more.
• The Best Placement For A Lily Tattoo
The placement of a lily tattoo will be determined based on the size of your lily flower tattoo. Lily tattoos look delicate and cute if etched in small sizes. On the other hand, large lily flower tattoos look appealing.
The majority of women prefer to have their lily tattoos on the forearm, wrist, or collarbone. In comparison, men get their lily tattoos placed on their calves or back. But the truth is a lily flower tattoo looks cool in almost all the locations, including
Arms
Wrist
Fingers
Back
Ankle
Nape
Neck
Behind the Ear
Chest
Tummy
Shoulder blade
Forearms
Calf
Collarbone
Spine
Biceps
Boobs
Thighs
Hips….and so on.
So, this is all about the placement and significance of the lily flower tattoo. Let us now look at the different Lily Tattoo Ideas.
Here we go…
The Best 25 Lily Tattoo Ideas
1. Black & White Lily Tattoo
Black and white ink can be both cute and feminine. If you like black tattoos and are looking for a beautiful tattoo, consider getting a black and white lily tattoo if you love finesse and adorable tattoo ideas. It's a great way to express your love for flowers and romantic ideas. You can get a black and white lily tattoo on your arm, forearm, etc.
2. Small Lily Tattoo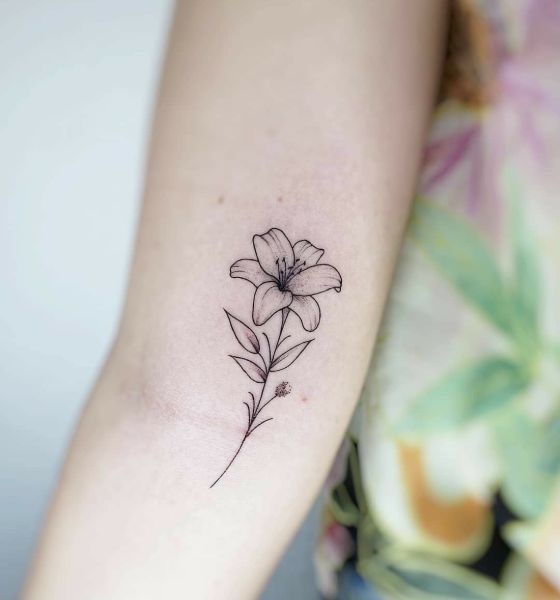 If you're looking for a small and delicate Lily tattoo, then get it placed on your wrist. A small, colorful lily tattoo makes for a gorgeous feminine and artistic tattoo design. A small Lily tattoo is a great way to showcase the minimalistic aspects of your personal life that you find exceptional and exciting.
3. Lily Flower Tattoo on Foot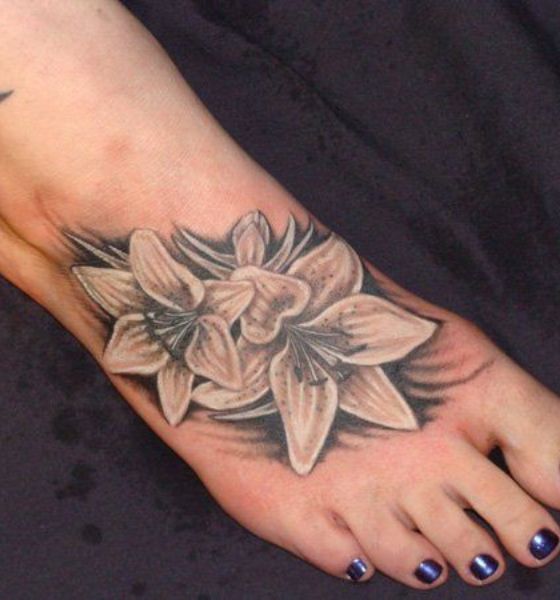 A small lily etched on a black foot will be captivating. This tattoo is also suitable for those on a tight budget. It is an excellent choice for women who're looking for a quirky placement of their lily tattoo. If you're one of those who has been through a lot but still manages to come out as a winner and an optimist, this tat is for you.
4. Realistic Lily Tattoo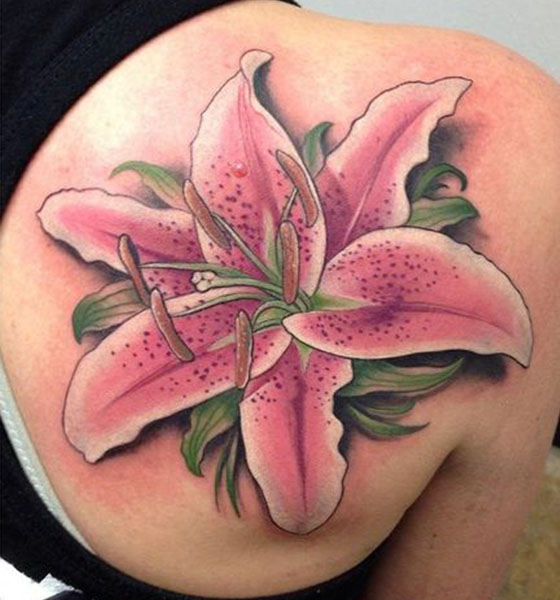 Lily flower looks beautiful, and the best thing about the lily flower is that it comes in many different colors. You can opt for any lily flower. Ask your tattoo artist to give your tattoo a realistic effect. It will make for an awesome tattoo design that everybody would love to see.
You can get a realistic lily tattoo on your back in a large size or on your shoulder or nape in a medium or small size. This tattoo looks stunning!
5. Lily with a Butterfly Tattoo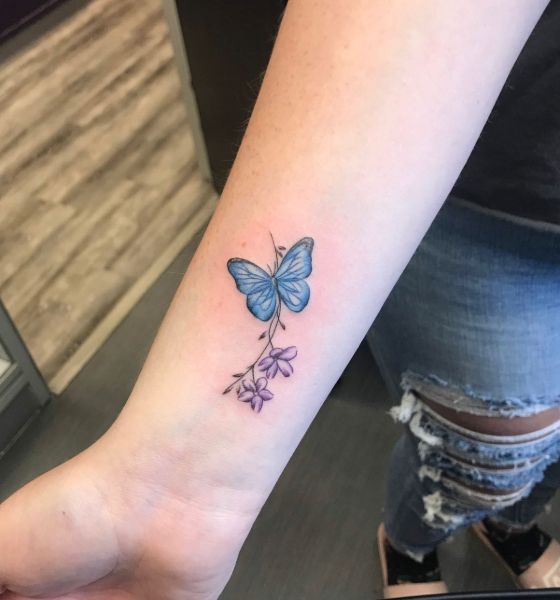 Have it etched with a butterfly if you want to add a splash of color to your lily tattoo. You can select any lily color, from red to purple. Floral tattoos, along with other elements like butterflies, represent elegance and inner beauty. It will make an incredible sensual tattoo design. You'll surely love this one!
6. Stargazer Lily Tattoo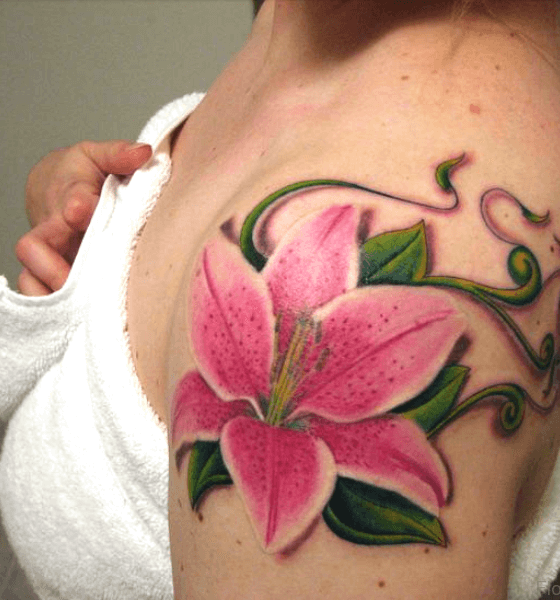 A Stargazer Lily Tattoo looks incredible. Get it in a large size on your back or thigh. You can get this one either in black ink or in the ink of your choice. Different colors of the lily flower represent different things. Different colors and flowers represent various feelings and emotions. You can choose any color of lily flower for your tattoo to showcase your feelings the right way.
7. Tiger Lily Tattoo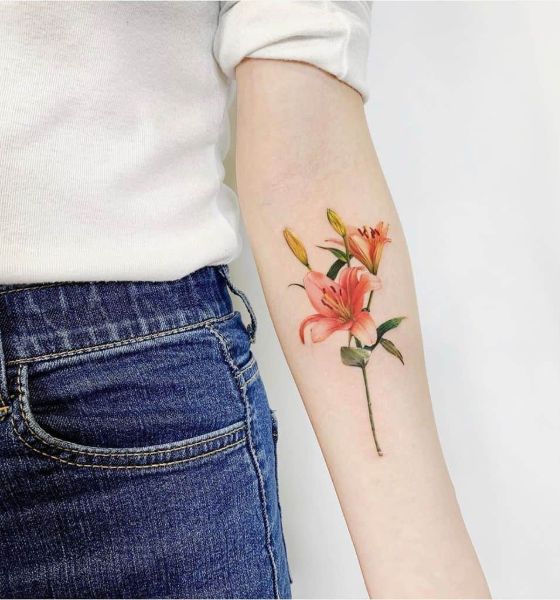 If you're looking for a colorful and vibrant lily tattoo design, then feel free to experiment with a tiger lily flower tattoo. A colorful tiger lily tattoo etched on the waist is ideal for women who feel confident in their bodies and curves. You will love to show off your tattoo in short tops or tank tops.
A tiger lily symbolizes unrestrained power and ferocious energy; it represents wealth, confidence, and success. Get it done on your waist; it will make for exciting tattoo placement.
8. Lily Flower Tattoo on Forearm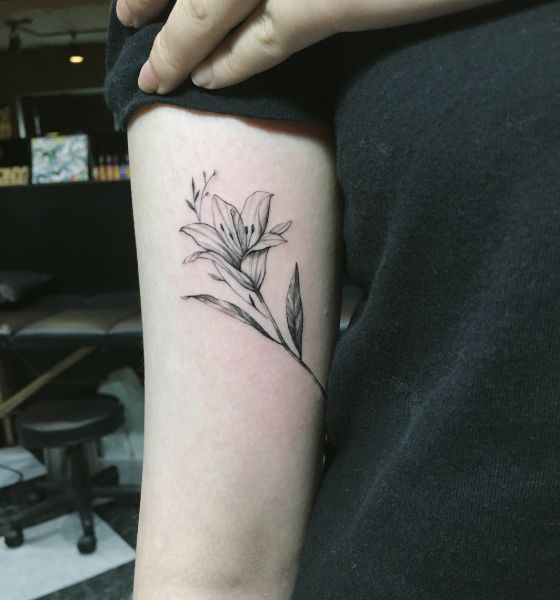 A smaller forearm tattoo with some shading will make for a one-of-a-kind tattoo design. You can combine a pop of red with black to create a stunning tattoo design. A beautifully etched lily tattoo represents your strength and determination and shows your ability to overcome any challenge.
9. Lily Flower Stomach Tattoo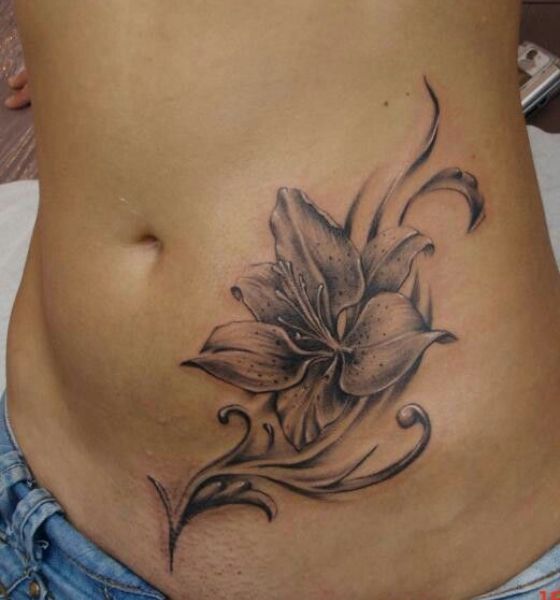 Stomach tattoos are popular among women who are confident in their own skin and like to flaunt their curves. If you're one of those, then get a lily etched on your stomach. A beautifully etched lily on the stomach will represent fertility and motherhood.
Know that stomach tattoos are a tad bit more painful than other areas; hence, it is critical to choose the size wisely.
10. Calla Lily Tattoo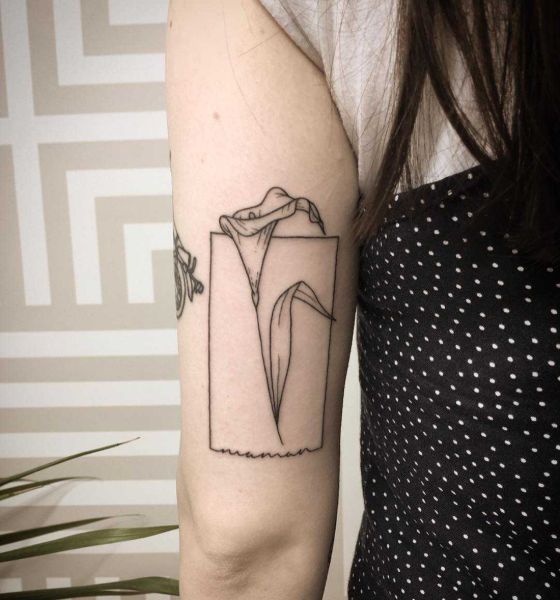 Calla lilies bloom all year round and are known for their beauty and elegance. A calla lily tattoo signifies a sense of renewal or a new beginning, as well as love, elegance, sensuality, and purity. If you're looking for a small calla lily tattoo, then get this etched on your wrist area. And if you want it in a large size, then your spine area is the best location for it.
However, know that spine tattoos are very painful tattoos, so make sure you're ready to endure the pain.
11. Black Water Lily Tattoo
If you're looking for a delicate tattoo design that stands out, black water lily tattoo is for you. Get this one in black ink. Most women prefer to get their lily tattoos on their back. If you like this placement, then get a black water lily tattoo on your back.
12. Watercolor Lily Flower Tattoo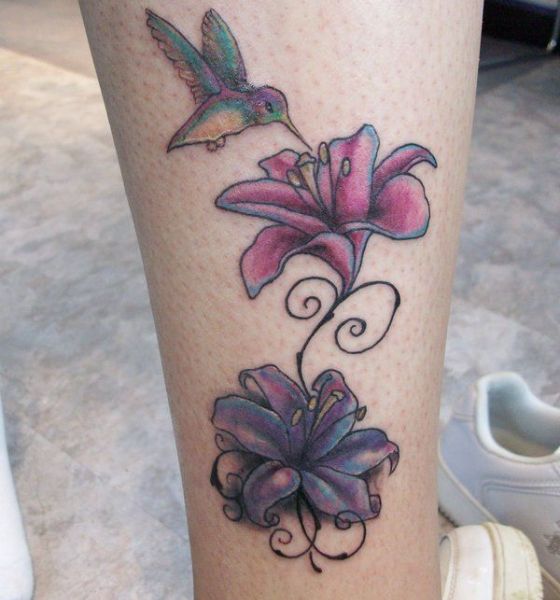 Another excellent lily tattoo idea includes a watercolor lily flower tattoo. The watercolor lily tattoo design is sure to capture everybody's attention for sure. A watercolor lily tattoo looks like a painting etched on your skin, as it blends the different colors into a single work of art. The watercolor effects look great for lily flower tattoo designs; you can even have a black outline for that beautiful touch-up.
13. Giant Lily Tattoo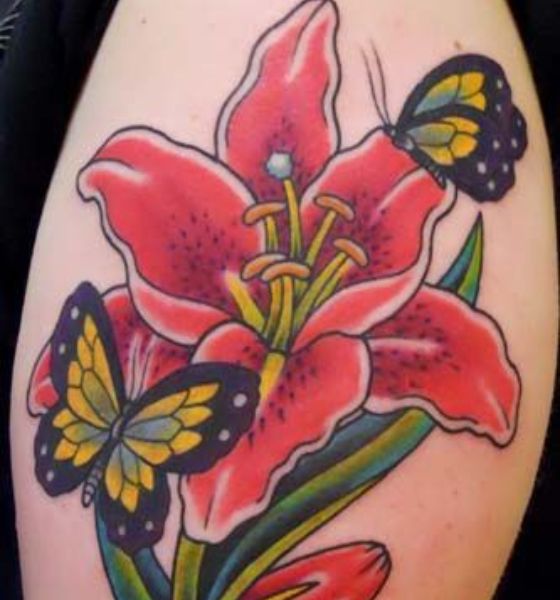 A large lily tattoo is eye-catching. For that appealing placement, you can have it etched on your back, thigh, or shoulder blade. However, keep in mind that a large tattoo design requires a lot of time and patience; if you have both, get a large size lily tattoo on your skin. A giant lily represents your patience and strong determination to overcome all odds.
14. Colorful Lily Tattoo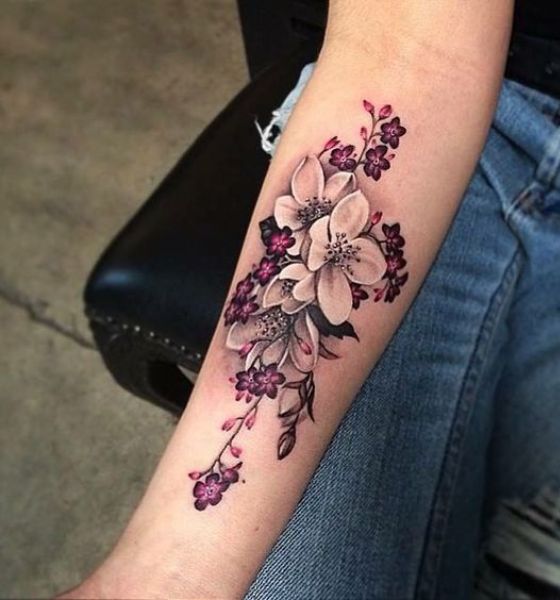 A colorful lily tattoo is perfect for flaunting your funky side. You can get a lily in a three-color combination that is powerful, one-of-a-kind, and distinctive. The tattoo is ideal for those who love to flaunt their body artwork.
Allow the world to see that you are kind and unique in your own way. If you love to have a delicate flower tattoo, a colorful lily could be the best pick.
15. Lily Tattoo Side Boob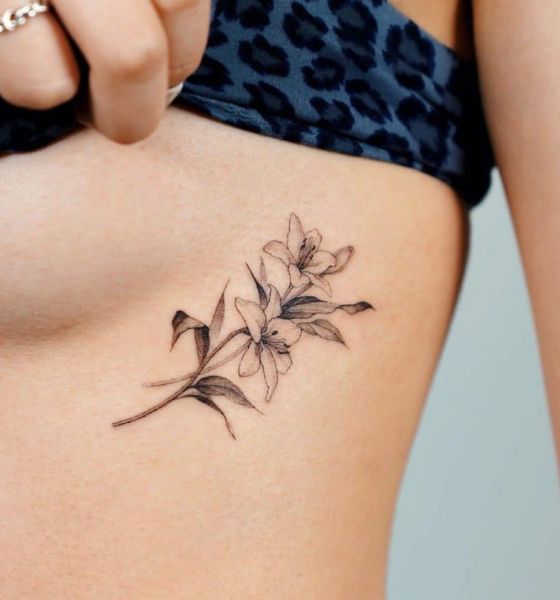 If you're looking for a placement of your tattoo that's only visible to a few, then get your lily flower on your boobs or side boob. A boob tattoo can hurt you relatively more—a great tattoo design to show off your sensual side to your partner.
16. Lily and Hummingbird Tattoo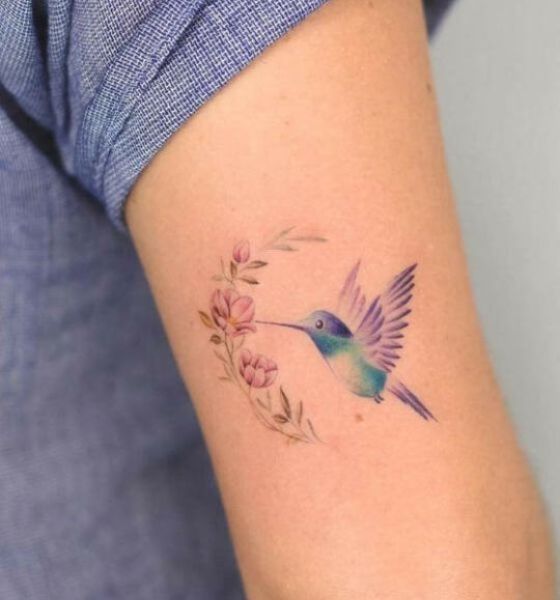 Lily and hummingbird together make for a beautiful tattoo design. Not only does it look amazing, but it also catches the attention of onlookers because both of these elements have their own significance and important meanings. These tiny and lovely lily flower tattoo designs represent being present in the moment and living life to the fullest, in addition to representing adaptation and endurance.
Also See: 70+ Lovely Hummingbird Tattoo Ideas: Meaning And Designs
17. Delicate Black & Red Lily Tattoo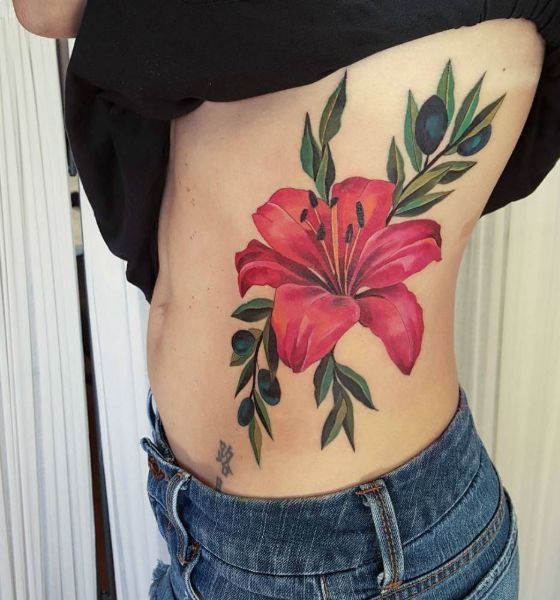 For those who prefer simple designs, black and red ink is a popular color combination. If you want a small and lovely lily tattoo design, this is the one to go with. A black and red lily tattoo will represent your powerful side as well as your passionate approach. If you want to show that you've been through something difficult in your life in a peaceful way, this is the design for you.
18. Neo-traditional Lily with Skull Tattoo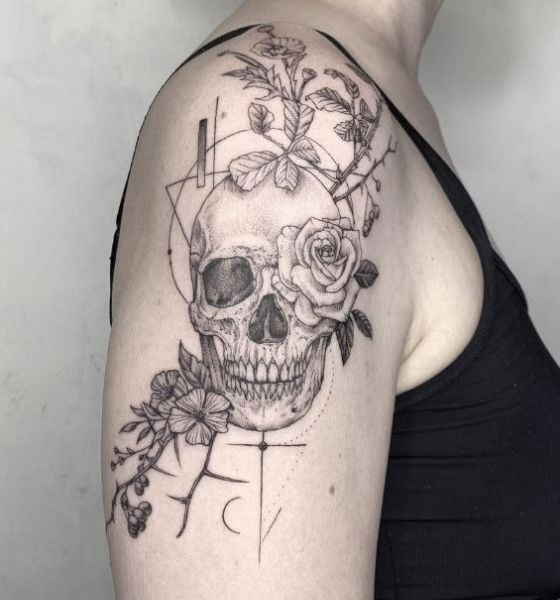 Neo-traditional lily tattoos are a subset of the American traditional ink design style. However, the design is more relaxed and subtle in appearance than the American traditional tattoo design. A tiger lily exploding from a skull form an intriguing tattoo design. If you're looking for a distinctive tattoo design, then get a neo-traditional lily tattoo.
19. Pink Lily Tattoo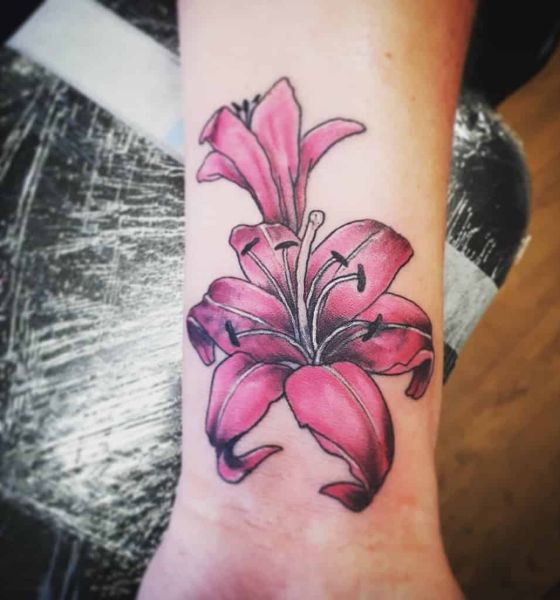 The pink lily tattoo will look great on your forearm or ankle. It's a subtle tattoo design for women to flaunt their softer sides. A pink lily tattoo represents life's ups and downs, in addition to depicting love and prosperity. Get it etched if you love to be positive even in the face of adversities.
20. Lily Tattoo on Collarbone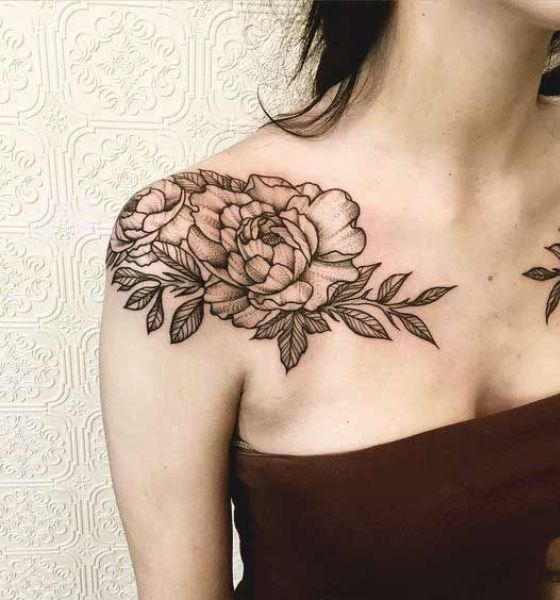 Collarbone tattoos look stunning; they are quite popular among women with strong determination. You can get a yellow, or purple lily tattoo etched on your collarbone. You can even have the two colored lilies etched on your collarbone for a mesmerizing tattoo design.
21. Lily Tattoo With Black and Grey Shading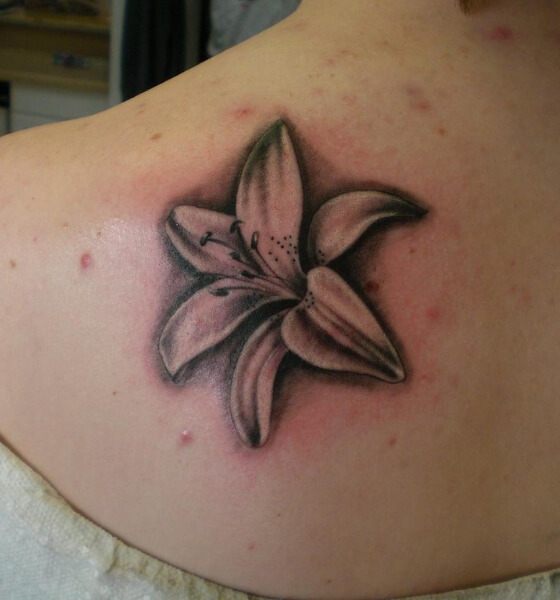 The black and grey shading effect has gained immense popularity because of its unique style and monochromatic effect. This tattoo will make you attract a lot of attention. This style is distinguished by beautiful line and dot work, as well as shading effects. Many people who want a Lily flower tattoo design use this style, and it works pretty well.
22. Orange Lily Tattoo
An orange lily flower tattoo will suit any woman who wishes to flaunt a unique side of her personality. Perfect for adorning your forearm with a beautiful and bright orange lily tattoo. Orange lily represents power, elegance, and celebrity—an ideal tattoo design to flaunt the bold side of your personality. Make sure you choose a professional tattoo artist.
23. Blue Lily Tattoo
A bright blue lily tattoo etched on your forearm or shoulder will look gorgeous. If you want your tattoo to be visible to everyone, then your arm is perfect for your blue lily tattoo design. A blue lily represents power and wealth. If you own both, get a bright blue lily etched on your arm.
24. Abstract Lily Tattoo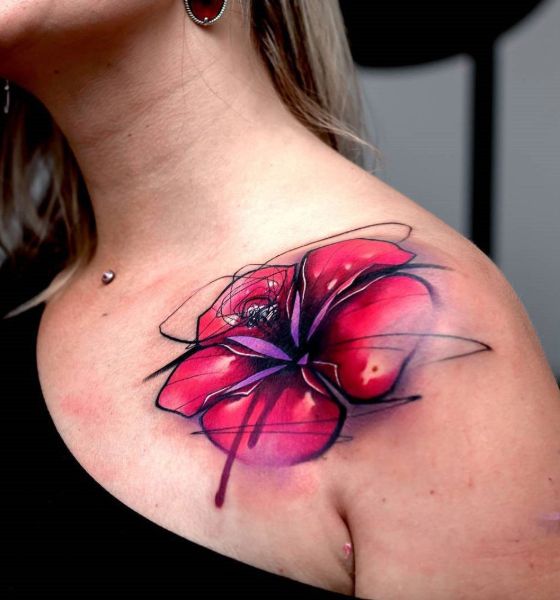 People do not always prefer realistic lily tattoo designs; some prefer an abstract approach. One of the reasons people prefer abstract tattoo designs is the freedom to choose the type of meaning they want to associate with their tattoo. Make certain that you choose the best tattoo artist for your abstract tattoo design. Abstract tattoos must be done by professionals who are skilled in the art of abstract tattooing.
25. Lily with Animal Tattoo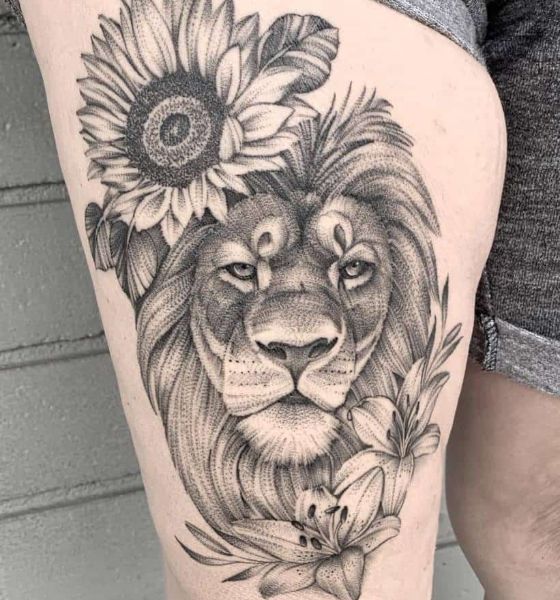 If you're looking for a quirky lily tattoo design, incorporate your favorite animal into your tattoo. Many people enjoy incorporating animals into their floral tattoo designs. You can do the same for your lily tattoo to make it more visually appealing and eye-catching. You can incorporate a variety of animals into your lily tattoo design, including bears, butterflies, rabbits, sparrows, and many more.
In addition to cute animals, you can add ferocious animals such as tigers, eagles, and so on to your lily tattoo. A lily tattooed with an animal will make an excellent tattoo design. It will be meaningful because it will represent the lily's characteristics as well as the traits of the respective animal. The tattoo will represent purity and determination.
The Bottom Line…
So that's it for the lily tattoo ideas. Hopefully, you've found some inspiration for your next tattoo design. Lily tattoos have beautiful and symbolic meanings, allowing the wearer to proudly and boldly display their lily tattoo.
Get a lily tattoo you'll love for the rest of your life. Choose a tattoo artist who is trustworthy, skilled, and experienced. Choosing a tattoo artist at random is pointless because it can lead to disappointment and regret. Furthermore, it is critical to plan ahead of time for your tattoo size and placement. Knowing what you want in advance can help your tattoo artist give you your dream tattoo. Cheers!
This is not it; here we are sharing some lily tattoo FAQs for you.
So, scroll down to read ahead…
Lily Tattoo FAQs
Q.1 Which is the best location for a lily flower tattoo?
Well, the location of any tattoo depends on its size and your preference. A lily tattoo looks beautiful placed anywhere on the body. But if you find yourself stuck to deciding the right location, the best is to consider its size. For example, if you're planning to get a tiny lily tattoo, then get it tattooed on your wrist, finger, neck, nape, and ankle. All these locations are perfect for tiny tattoo placement. Tiny tattoos look stunning in these places.
And if you want a giant lily flower tattoo, better to get it tattooed on your back, thighs, and tummy region. All these locations provide your artist with enough area to design a more giant size tattoo.
Q.2. Is there anything that I need to consider before getting a lily tattoo?
Yes, there are a lot of things that you need to consider before getting a lily tattoo, such as:
The color of your tattoo. This means you will have to decide whether you want to have a tattoo in black ink or a colored lily tattoo. If it is a colored lily flower tattoo, then you'll have to decide on the color of your tattoo. As we have discussed in the article, different lily flower color represents different feelings and emotions. The one that suits you best, you can select for your tattoo design.
Then, the placement of your tattoo has to be decided well in advance before you step into the tattoo studio. It is crucial to decide the placement of your lily flower tattoo wisely. This means keeping all the aspects of your life into perspective before you come up with the placement. See, it's very simple; your tattoo should reflect your personality the way you want it. It should never act as a hindrance in your life. Many companies do not entertain the body artwork. Suppose this is the case with your company too, then get it somewhere where it is not easily visible, such as your back. Likewise, you have to make your choices while you decide the location of your tattoo.
The last and crucial consideration before getting a lily tattoo is your artist. Make sure you select only a reputable, skilled, and professional tattoo artist for your lily flower tattoo. Remember that your permanent tattoo will stay in your body all your life. If you don't want any tattoo regrets, it's advised to get it from a skilled and experienced artist.
Q.3. How much does a lily tattoo cost?
Again, the cost of your lily tattoo will be determined by the size and detailing of your tattoo design. A small-sized simple lily flower tattoo may cost you around $50-$150 (depending upon where you live). But if you want a giant lily tattoo with watercolors or 3D effect, it will cost you maybe $250-$1000 or more.
Besides size and detailing, the artist you choose for your tattoo will also impact your cost. Of course, if you choose a celebrity tattoo artist, you'll end up giving up more compared to a professional in your locality.
Thanks for reading!!
Hope you enjoyed reading this article!
Happy Tattooing… ☺ ☺
More Lily Tattoo Designs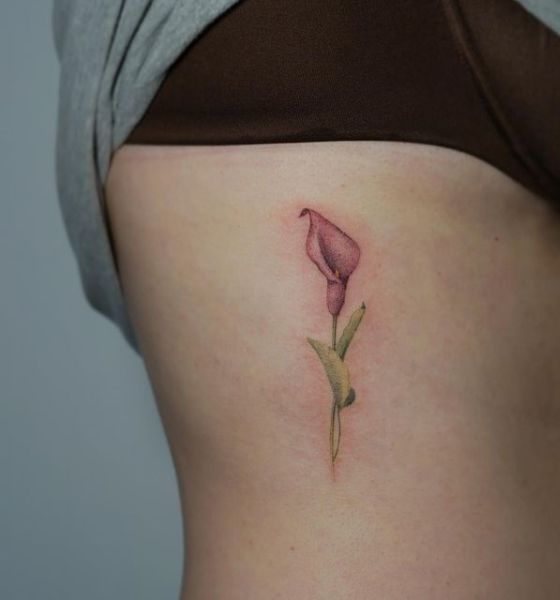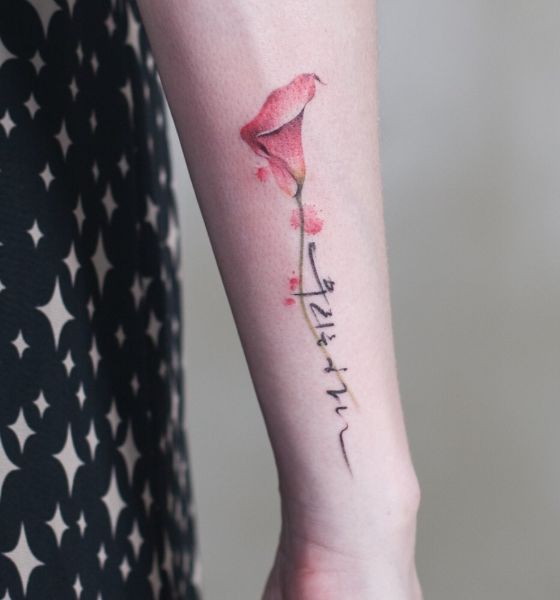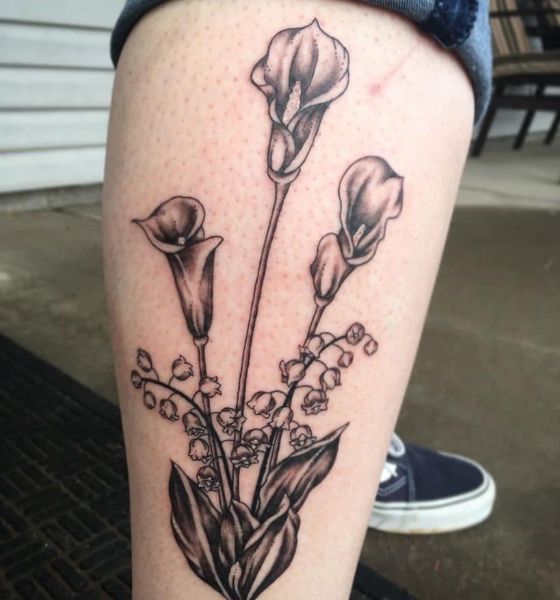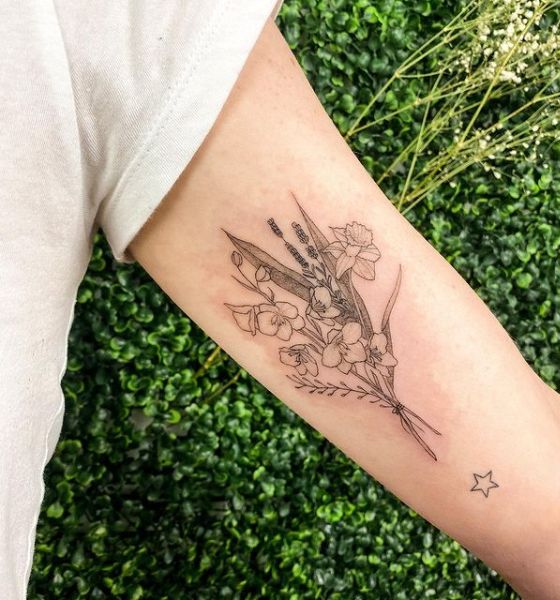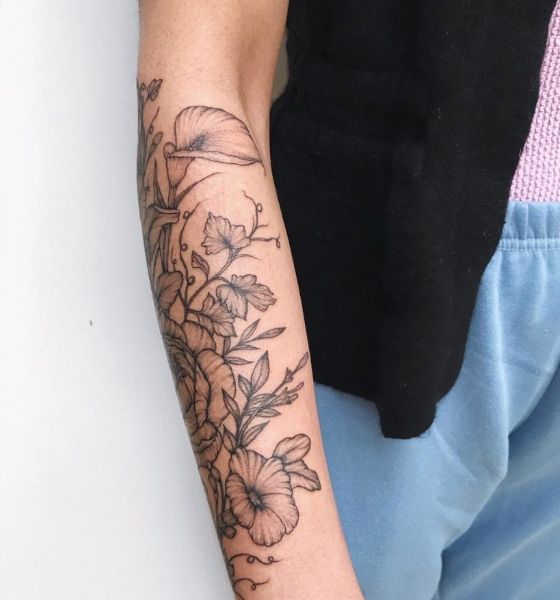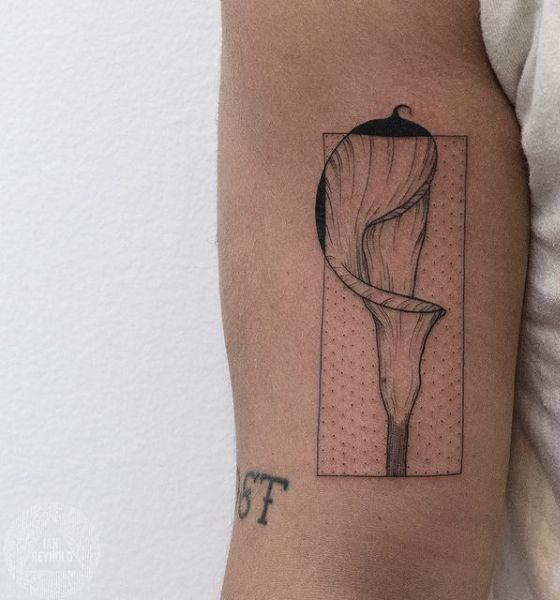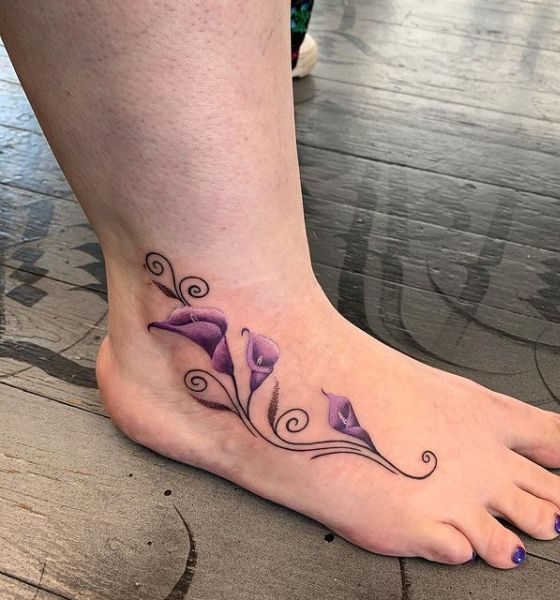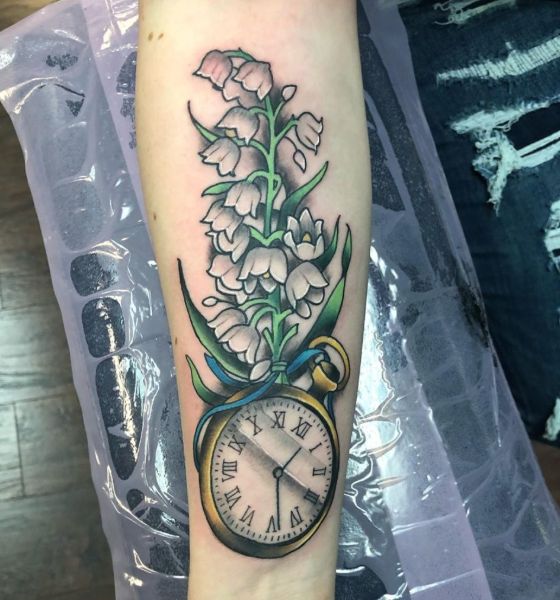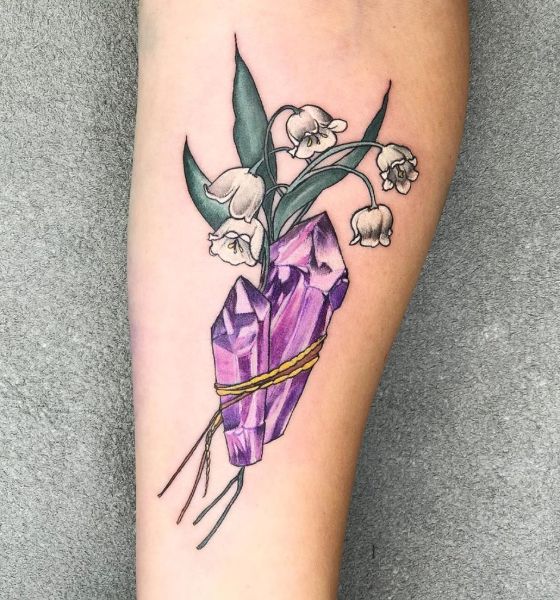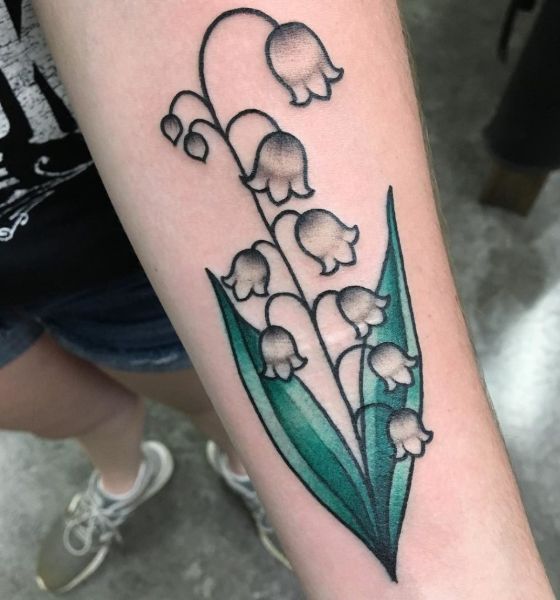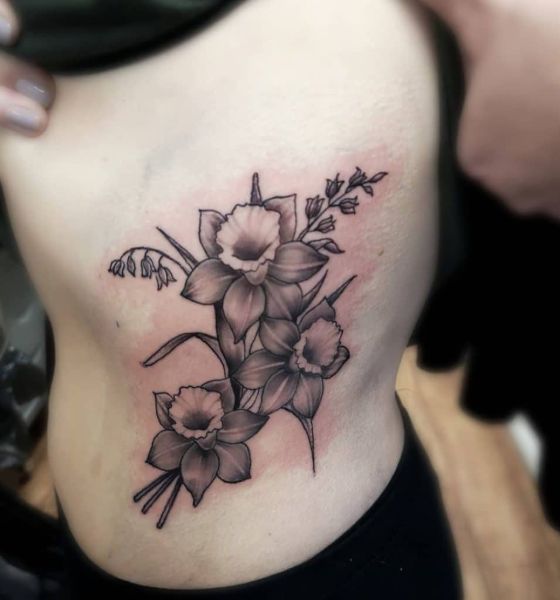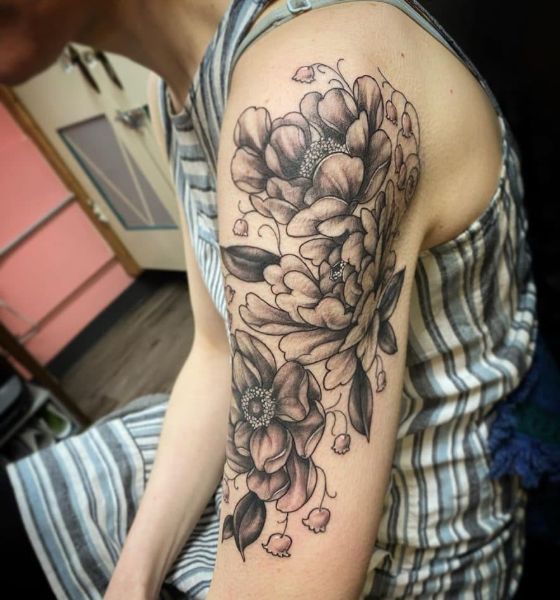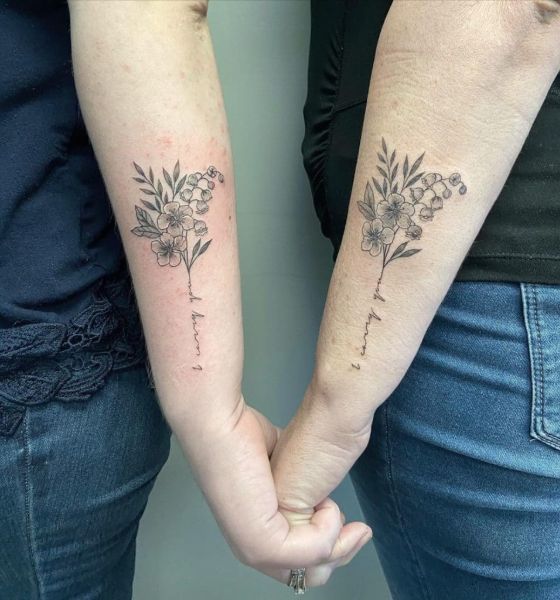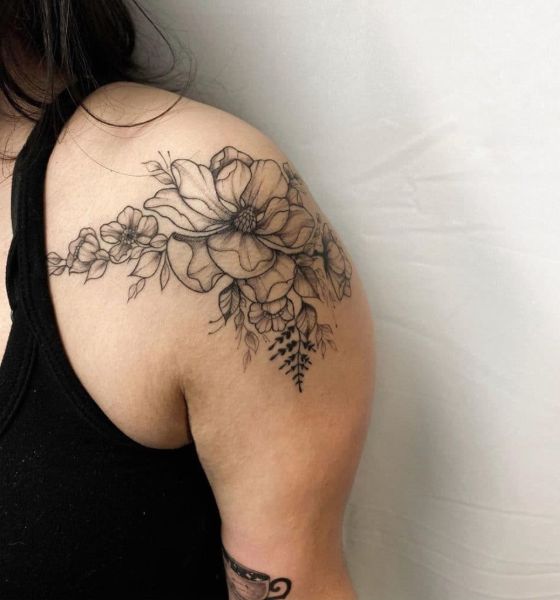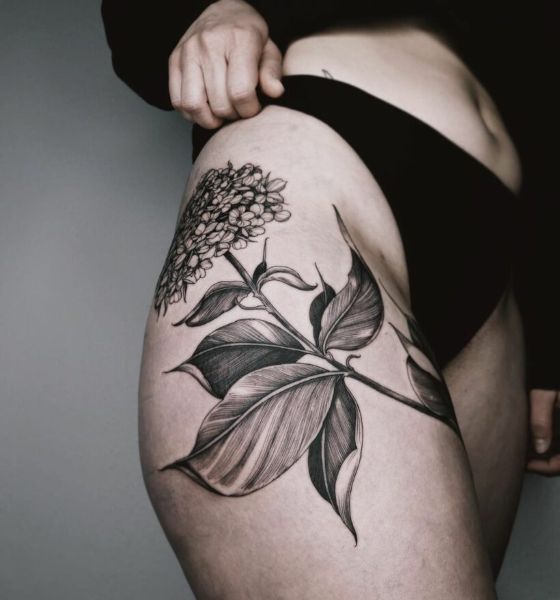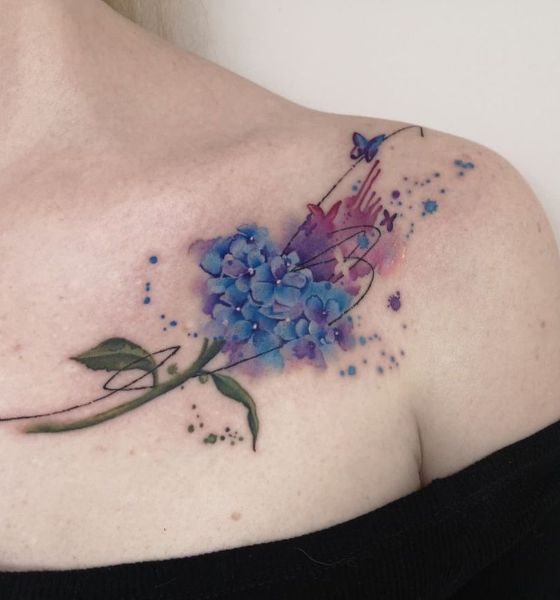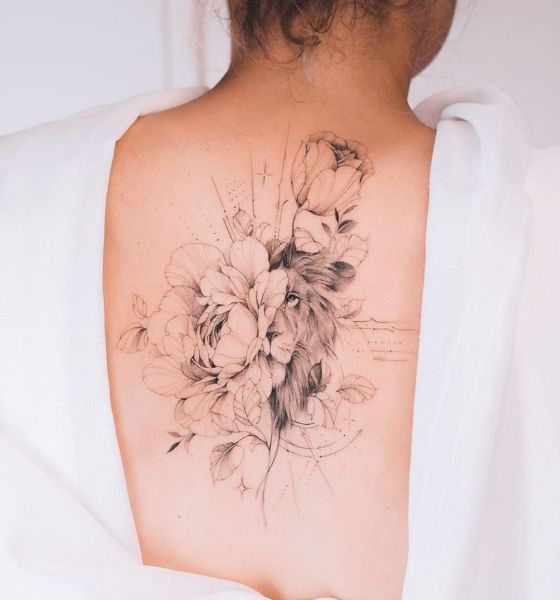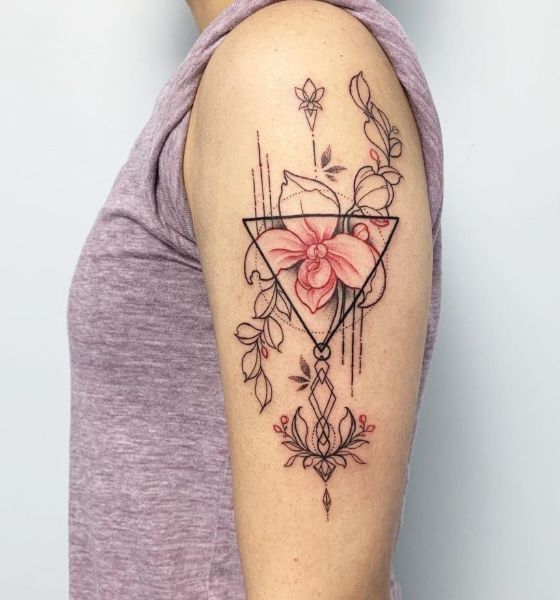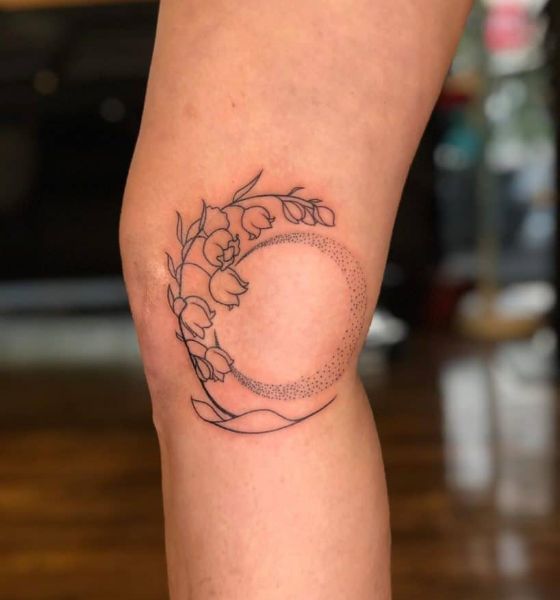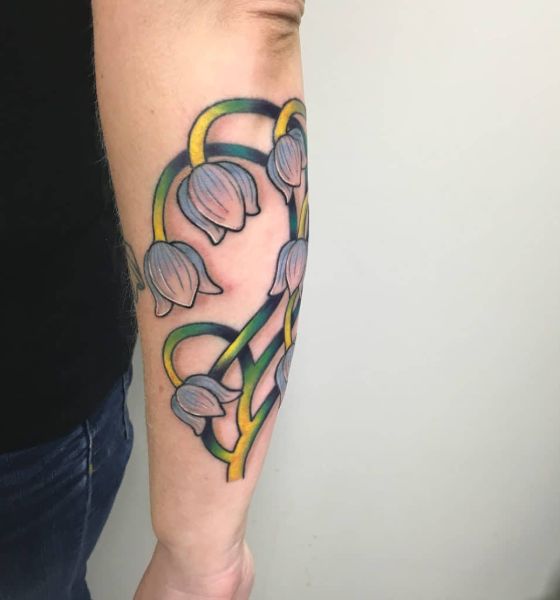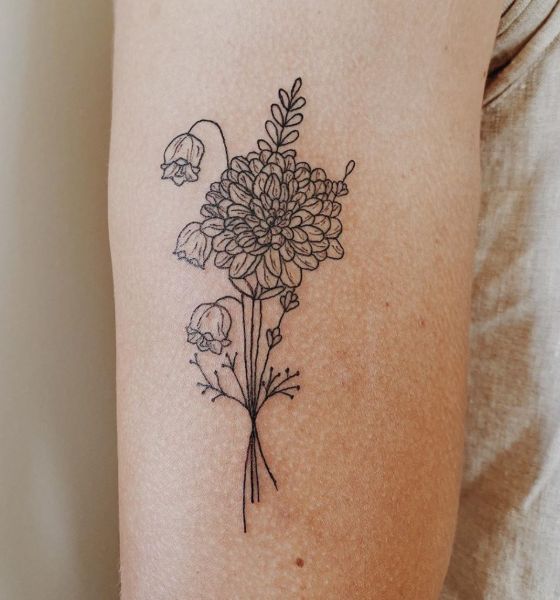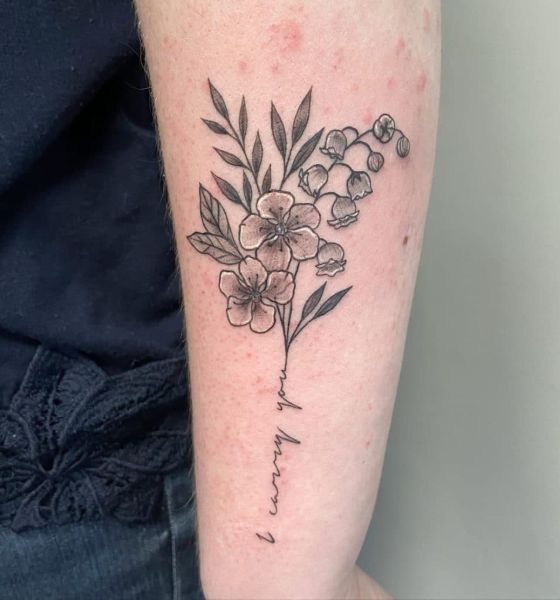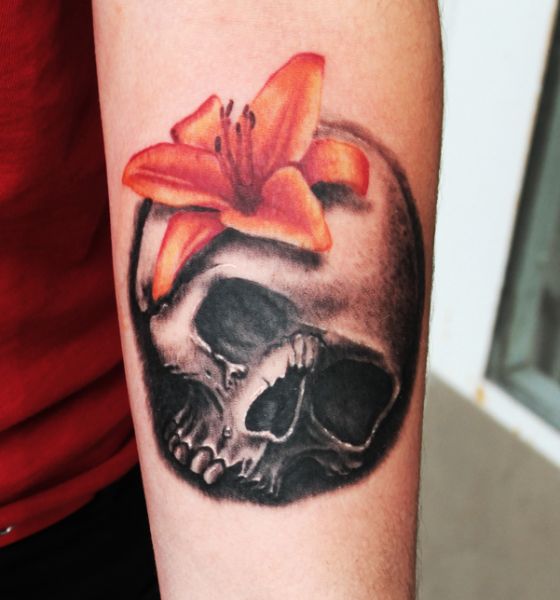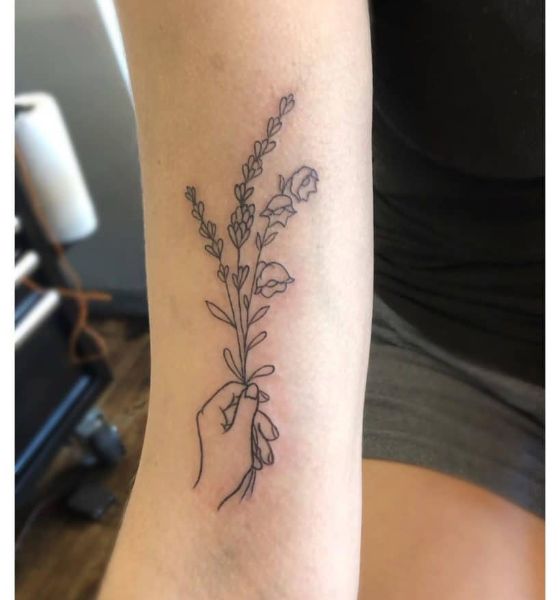 Please follow and like us: