Know all about Selena Gomez & Julia Michaels' Matching Tattoos
Posted on
Selena Gomez & Julia Michaels' Matching Tattoos
Selena Gomez and her BFF Julia Michaels have got matching tattoos. With this, the two have made their BFF status official. The singers and the best friends unveiled their new ink on Instagram earlier this week just after the Monday night concert where both of them performed a duet of Michaels's single featuring Gomez, "Anxiety." Both of them have got a matching arrow tattoo on their wrists, and the arrows are adorably pointing at one another when their hands are together.
Gomez took to her Instagram on Tuesday to share the tattoo news, where she posted a set of different pictures, starting with an image in which the two were hugging and smiling. Gomez captioned the photo that reads: "It's tatted… my arrow points to you forever."
Then she shared some other pictures taken at the same time as the first, taken when both of them were getting inked. She also shared a picture of their final tattoo, that's an arrow. And finally she posted a photo in which she and Michaels can be seen holding hands and flaunting their new tattoo.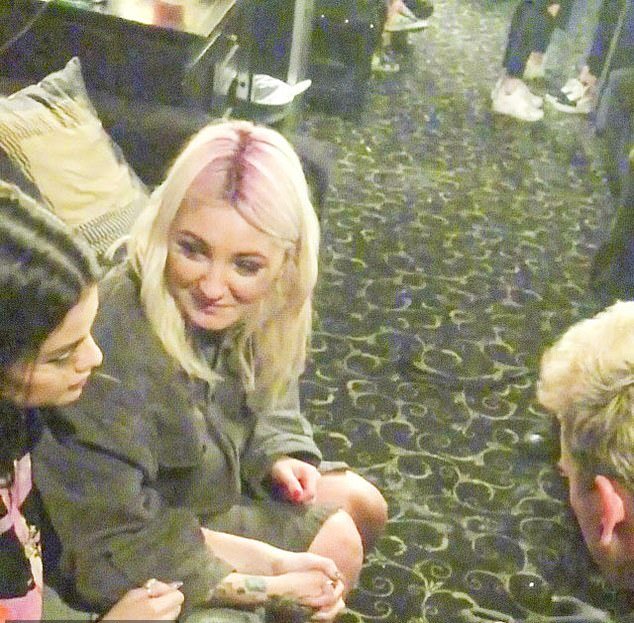 I am sure you would be keen to know the two met…..
Well, it's however not clear how Selena and Julia met. Also, it is also not known for how long they've been friends. But what is common in between the two is MUSIC. Both of them are musicians and they write songs together. So, it can be speculated that they must have met in the studio or through their record labels probably. Off late Julia is credited as a writer for Selena's "Look at Her Now" and "Lose You to Love Me" singles. After the release of "Lose You to Love Me", Julia wrote, "Constantly grateful I get to write with people that have changed my life multiple times."
They are great performers together
Earlier this year, the two released a very famous duet known as "Anxiety," in which they got real about living with it and depression. In the song, they sang all about anxiety and how their friends couldn't figure out what it's like to struggle with their mental health and how the whole thing keeps them up at night and makes them want to sit out of social activities. After the single came out this January, Gomez took to social media and wrote an intimate tribute to Michaels on her Instagram where she unveiled about how impactful their friendship was to her.
She wrote, "My sweet soul sister. Julia you have been a huge part of my life," she wrote. "You have taught me how to have courage when I have self-doubt. This song is extremely close to my heart as I've experienced anxiety and know a lot of my friends do too. You're never alone if you feel this way. The message is much needed, and I really hope you guys like it!"
Earlier this week, both of them performed the song at Fonda Theatre in Hollywood. Julia even posted about it on Instagram with a caption that read: "Thank you @selenagomez for the most epic headline show I've ever played. I love you beyond words and I'm so happy we finally got to sing our baby together :)"
After the performance, they even shared a kiss, picture of which Selena shared on her Instagram Stories.
The Connection
Julia, who recently celebrated her 25th birthday threw a huge prom-themed birthday party. In which many stars were in attendance and the BFF Selena was also there where she described Julia as "my love, my heart and my soul."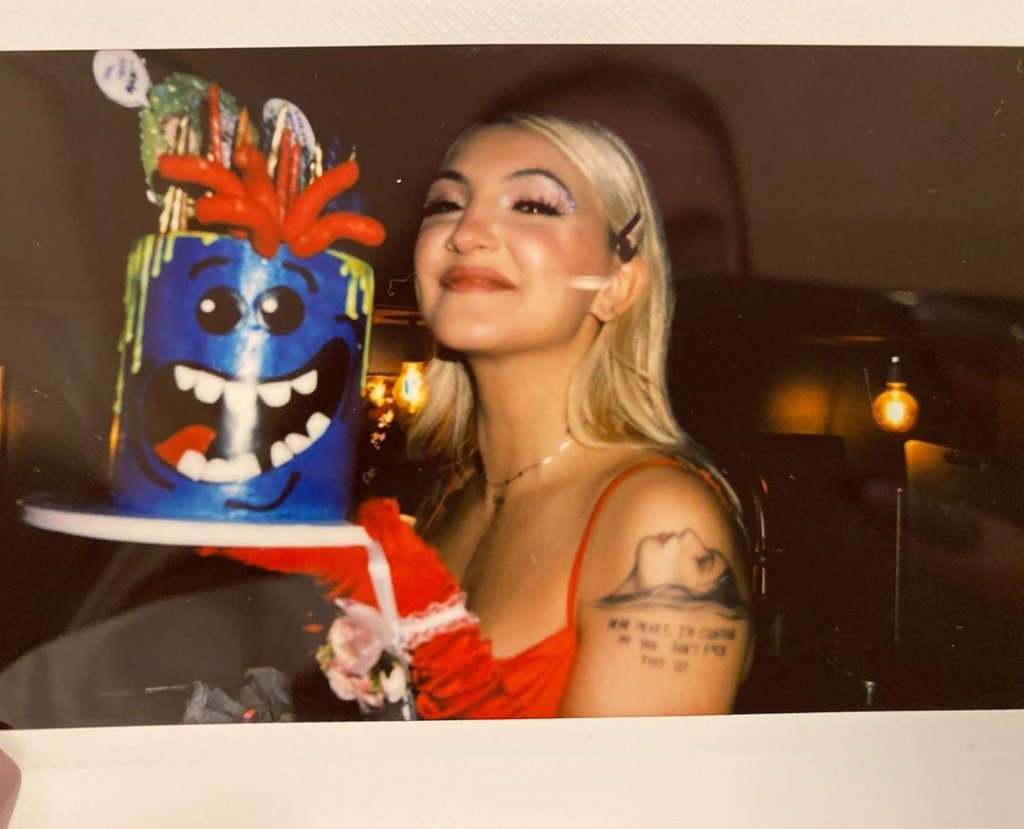 And now their matching tattoo to symbolize the connection and the bond that both of them share. And how they care for each other. The girls don't leave any stone unturned when it comes to their friendship.
So, what are you waiting for? If you also have some such best friend who you can rely on for everything, then get a matching tattoos that can speak about your friendship!!
Happy Tattooing…. ☺ ☺
Please follow and like us: