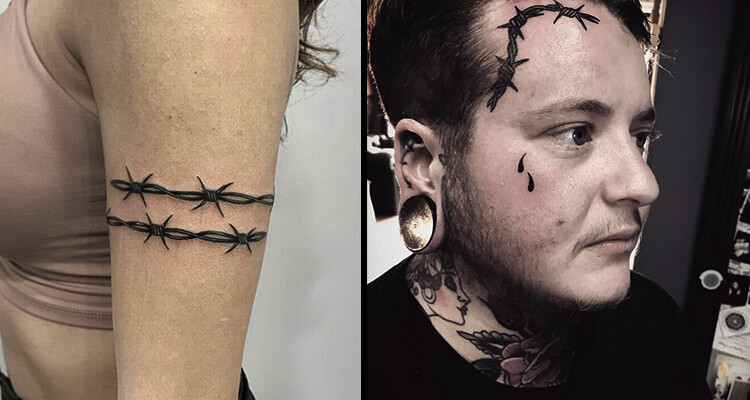 10 Top Disastrous Tattoos With Their Meanings
Posted on
Introduction 
The tattoo culture has become quite trendy in the last few decades. Both boys and girls have come up to embrace it with all their hearts. Now, there are different types of tattoos that people can inscribe on their bodies. 
While some of them are purely aesthetic, others are disastrous. The main reason why people end up inscribing disastrous tattoos is the lack of knowledge.
Well, here, you can go through some disastrous tattoos that most people are not aware of. However, they are roaming about in a fine manner carrying the ink on their skin.  On the other hand, if you are planning to get a tattoo, you can avoid choosing the designs that are present on the list. 
Top Disastrous Tattoos With Their Meanings Less Known To People
Here are some disastrous tattoos that you should never put on your body. They have weird meanings that might either offend other people or turn your life complicated. For now, take a look at the following entries.
1. Buddha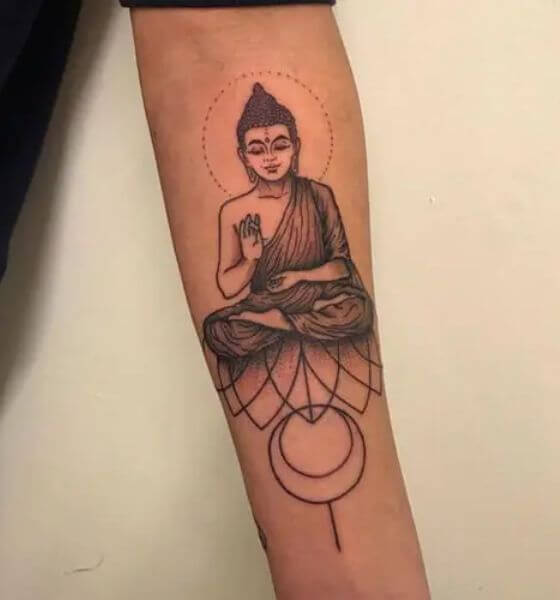 Basically, Buddha is God to the Buddhists, and they consider a tattoo of God on a human body Blasphemy. You should never do a tattoo on your body, imaging Buddha in any form. 
In case such a tattoo is present on your body, you might end up in jail for entering a Buddhist country.  The police and administrative departments take it as a criminal offence.
As you might not be sure if ever you necessarily need to reach a Buddhist country, it is better for you not to do a Buddha tattoo on your body. 
Also See: 9 Least Tattoo-Friendly Countries
2. Barbed Wire
The Barbed Wire denotes life in jail.  The criminals who are related to organised crime take the barbed wire to understand the number of years he/she was in jail. 
Now, you can see a lot of people doing that type of tattoo for fun. Well, this can be potentially dangerous for a person. Even the police can term the person as a convicted criminal. 
You would be amazed to know that every knot on the wire is equivalent to the years a person remained in jail. Mostly, the tattoo of a barbed wire can be offensive to the people who have been convicted before. 
3. Cross On The Chest
At present, the Cross on the Chest is one of the popular rib tattoos for boys and girls. However, this tattoo can lead you to immense danger if you are in Russia. As per the weird and disastrous part, you should know that the cross denotes crime.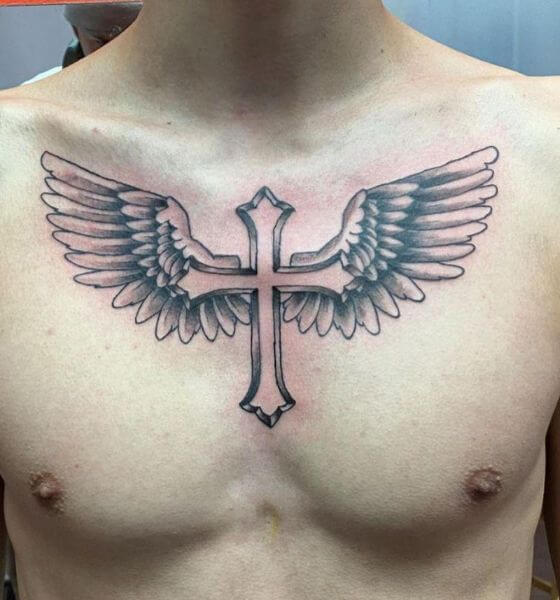 As a result, it would not be a good step to get a cross tattoo if you have a plan to go to Russia. Neither it is actually necessary to get a cross tattoo on your chest. You should always avoid getting such a tattoo on your body. 
4. 3 Dots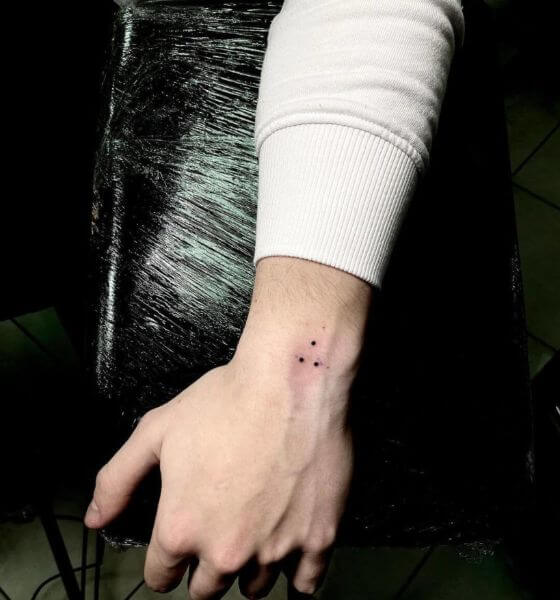 When you talk amount anime tattoo ideas for men and women, the 3 dot tattoos come into your mind. Well, you should know that the mare three-dot tattoo has a dark meaning. It denotes three words like My Crazy Life. 
Generally, the people denote that the owner of this tattoo might be a law breaker or even have a connection with the criminal world. 
5. Political Tattoos
All types of political tattoos are disastrous at the end of the day. Well, politics is something that is different in every country, and it even varies on a man to man basis. So, even if you have done a tattoo of the symbol of your favourite party, it can be disastrous to others. 
Moreover, you should not even go for a tattoo that shows any quotes from a political leader. This can lead you to danger if you are going on a journey abroad. While getting a political tattoo might seem harmless in your country, it can be punishable in some other countries. 
6. Clown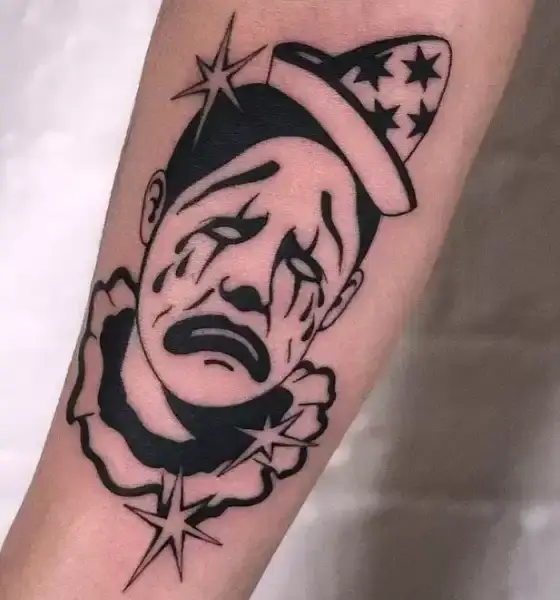 A clown tattoo in Brazil means that the owner has killed a policeman. Now, you might have already got such a tattoo on your body or planning to get it but knowing the meaning is always important. 
Well, in case you already have a clown tattoo on your body, you should avoid landing in Brazil for your life. Remember, law enforcement is very harsh in Brazil, and you might face a lot of trouble. 
7. The Tear Tattoo 
A tear tattoo is common among murderers. While it is not such a trendy tattoo but most people do not know the meaning. So, you should check for the tear tattoo on the internet and avoid the design right away. 
8. Predators Tattoos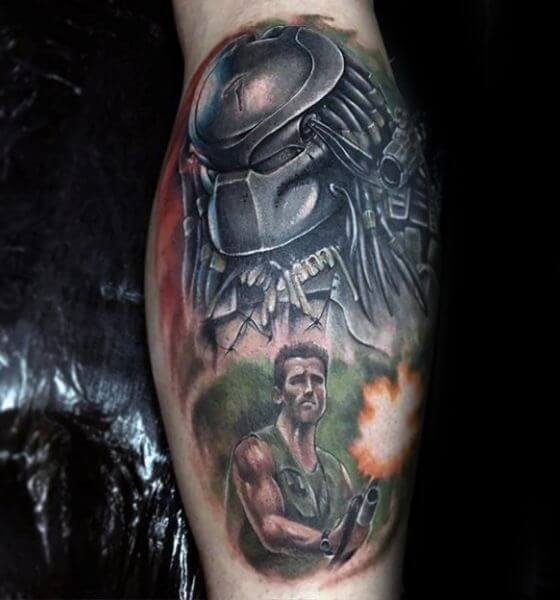 Tattoos of aggressive predators are everything but normal. It does also carry a disastrous meaning, but people wear it due to its coolness. In the criminal world, predator tattoos denote the aggressiveness of a person when it comes to committing a crime.
At times these types of people get into a nuisance, and they are totally cool with it.  So, if you are coming to America while having such a tattoo, give it a second thought.  
9. Spider Web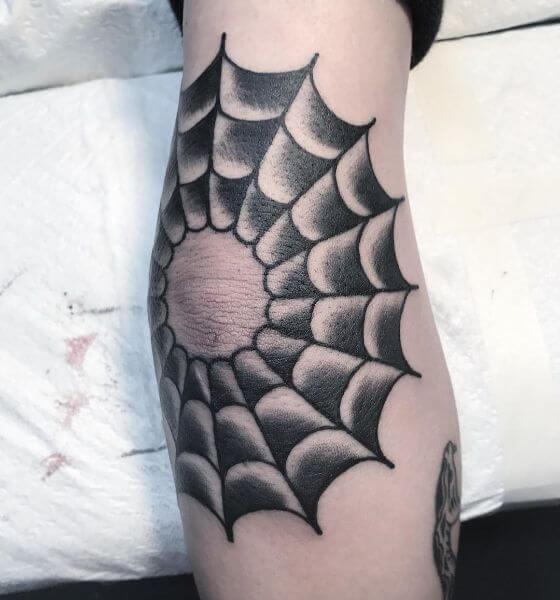 A  spider web tattoo comes from a tribal origin.  However, in the modern world of crime, it denotes extremism. It is generally done by the criminals in the elbow. If a criminal murders a person for his race,  he can wear this tattoo.  So, you should never think to be a cool design to try out. 
10. Star Tattoos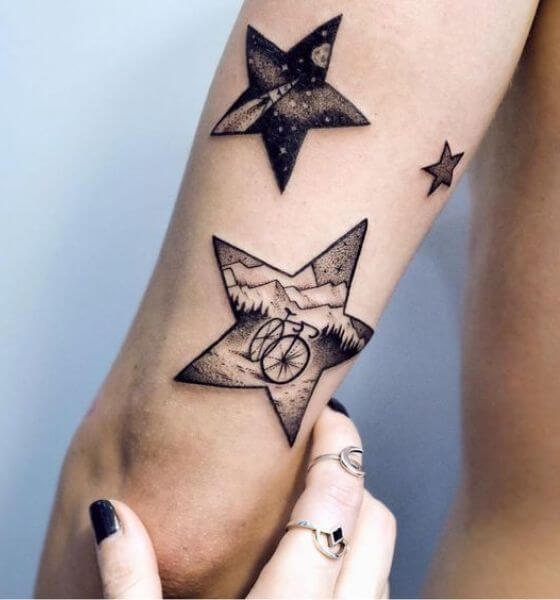 The basic star tattoos might seem simple, but they also have a disastrous meaning. Well, these tattoos denote that a person has stayed in jail at a point in his life. 
Final Words
So, these are some of the tattoos that you should always avoid and restrict someone normal from wearing at any point in their lives. However, you may find a lot of people wearing such tattoos and roaming about freely. 
It is due to the unknowingness they are into. Even most tattoo artists in the modern era have no idea about the inner meanings of these potentially dangerous tattoos. 
Author Bio
Alisha Jones is an online entrepreneur by profession and a passionate blogger by heart. She is on a mission to help digital businesses grow online. She shares her journey, insights, and experiences at Online Health Media, Tech Trends Pro, Tech Net Deals. If you are an entrepreneur, digital marketing professional, or simply an info-holic, then this blog is for you.
Please follow and like us: