25 Womb Tattoos Symbolizing the Miracle of Creation
Posted on
With the rising popularity of body art and tattoos, it's no surprise that womb tattoo ideas are becoming more popular among women. Whether you're looking to commemorate a special event or express yourself through unique artwork, having a design made specifically for your uterus can be an empowering experience.
Having this kind of permanent artwork created by professional artists is something many people find both meaningful and beautiful. From abstract designs to delicate florals and geometric shapes – there's plenty of inspiration out there when dreaming up the perfect visual tribute to your skin! We have compiled some inspiring examples from experienced professionals in this field, so explore our selection today!
1. Womb tattoo meaning
Womb tattoos are a type of body art that has earned popularity in recent times. Meaningful womb designs have become symbolic for many reasons, but most commonly, to represent fertility and motherhood. Sometimes, it can be an expression of strength or courage- symbols often associated with moments before childbirth.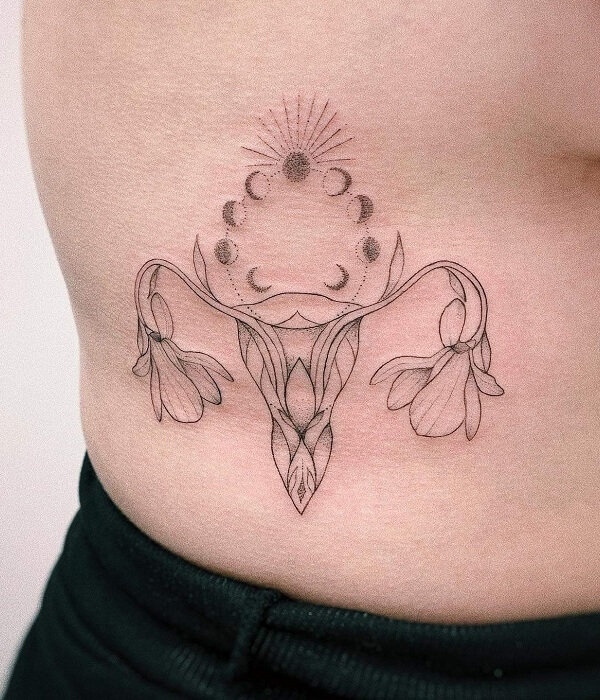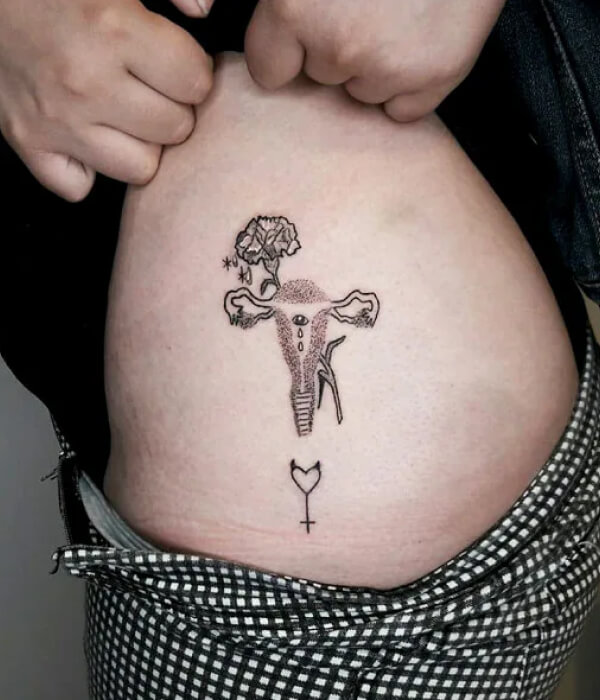 Typically they're significant works placed on the stomach between hip bones and rib cage to highlight its design elements such as intricate lines or feminine figures like women silhouettes symbolizing rebirth and growth through the maternal journey. Whatever your reason, these one-of-a-kind art pieces make beautiful statements about life experiences while having unique meanings behind them, depending on who wears them!
2. Baby in the womb tattoo
This baby in the womb tattoo is a stunning piece of art that captures the miracle of life. Its intricate detail and bold lines perfectly depict an unborn child nestled contentedly in its mother's belly. The design itself may be small, but it speaks volumes to those who look at it with admiration—a reminder to cherish each moment we have on this earth together.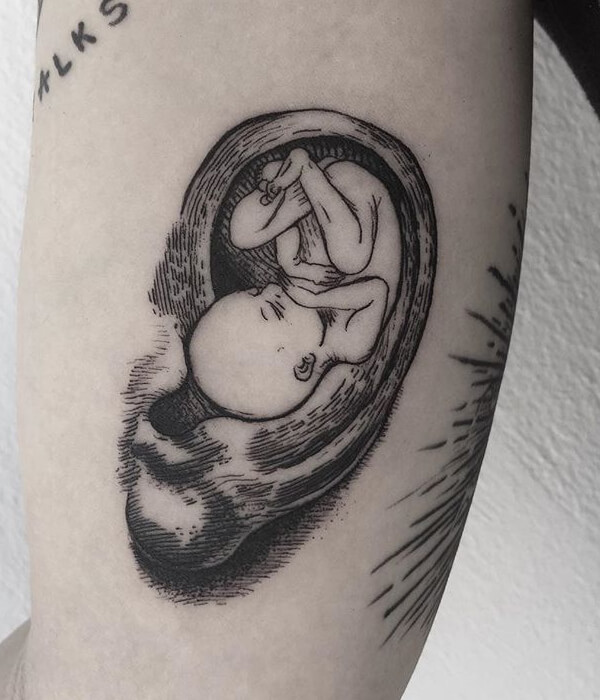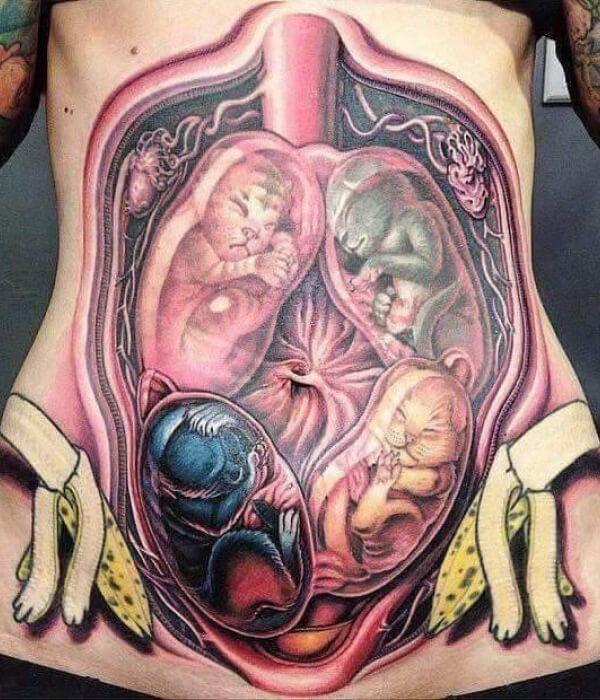 Best done as a sleeve or full backpiece, this powerful symbol can serve as creative inspiration and meaningful commemoration, all rolled into one! With experienced artists available across multiple renowned studios worldwide, you are sure to find your perfect fit for getting this special artwork permanently engraved into your skin today!
3. Lotus womb tattoo
A lotus womb tattoo is a captivating and powerful symbol that can be used to express strength in life's struggles. The intricate design of the petals resembles an unfolding flower, with each layer radiating its special symbolism – fertility, growth, new beginnings, and spiritual awakening.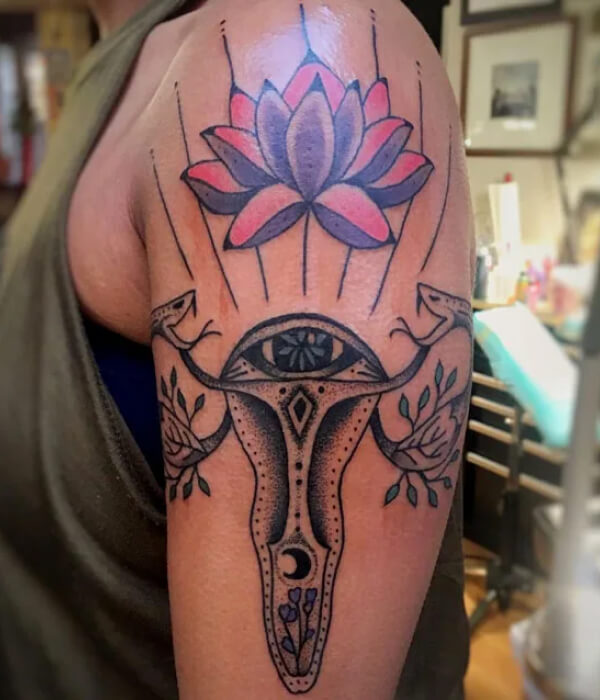 This distinctive tattoo conveys resilience throughout any journey in life's inevitable changes. It speaks eloquently to both men and women looking for something meaningful yet beautiful – allowing them the freedom to explore their unique stories through artful expressionism. Whether you want it large or small, this striking piece offers depth beyond aesthetics alone!
4. Heart-shaped womb tattoo
This heart-shaped womb tattoo is a beautiful and meaningful way to show your appreciation for the wonderful gift of life. The heart-shaped tattoo design features a delicate outline of an ornate uterus surrounded by ribboned vines, creating an intricate display that celebrates femininity and fertility.
Crafted with great care using modern techniques, this symbol will remain vibrant and stunning for years. This stylish tattoo will empower any woman with perfect feminine curves, rainbow colors, and enchanting detail work!
5. Crescent moon womb tattoo
This crescent moon womb tattoo is a unique and beautiful way to celebrate life. Its graceful curves add femininity and softness, symbolizing the sacred feminine energy in all of us. The full crescent also signifies cyclic fertility – something unique to represent motherhood or even being alive!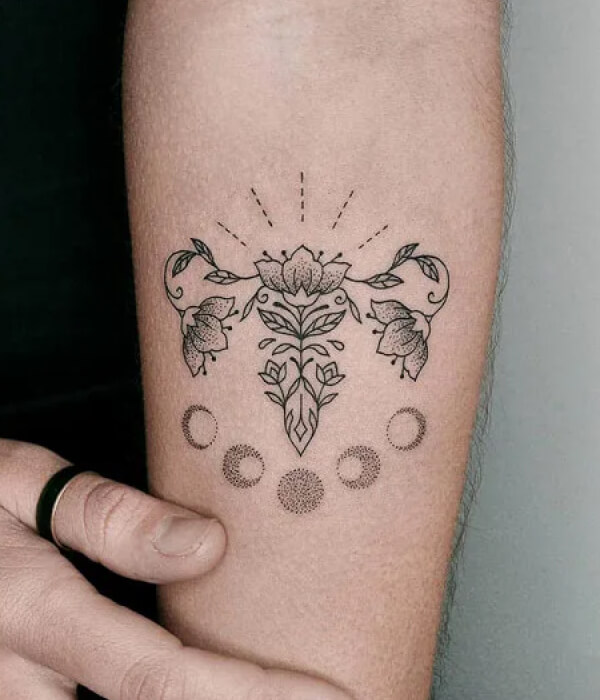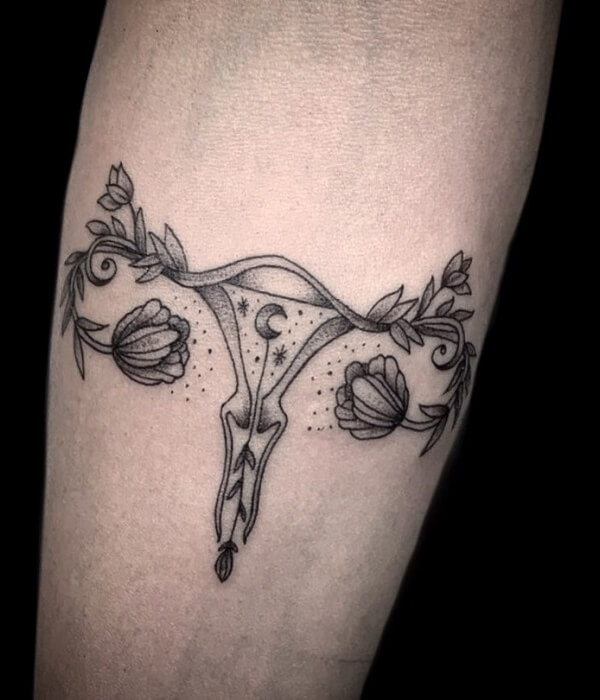 It's perfect for anyone looking to capture the timeless elegance of nature while honoring their natural power within themselves. Whether displayed on its own or combined with other designs, this classic look will always evoke a fantastic sense of joy when viewed by others!
6. Blackwork floral womb tattoo
This stunning blackwork floral womb tattoo is a statement piece that will turn heads wherever you go. It features an intricate floral design centered around the uterus, depicting strength and empowerment. With delicate lines and shading, it communicates emotion and captivates onlookers with its boldness yet soft feminine look at the same time.
The striking design perfectly highlights any body parts – from arms or legs up to your chest or waistline – making this tattoo truly one of a kind!
7. Fine line womb tattoo
The fine-line womb tattoo is a stunning design that has become increasingly popular among those looking to express their style. Using modern tattoo technology, the intricate details of this artwork are brought together with precision and clarity to create an eye-catching result. The minimalist lines work together harmoniously, creating depth and texture for a beautiful aesthetic look.
This timeless piece provides an allowance for creative interpretation while maintaining its classic symbolism, making it the perfect choice to adorn any body art canvas. Whether you choose bold colors or keep them in subtle shades, the delicate beauty of this unique design will be sure to draw attention wherever you go!
8. Bull skull uterus tattoo
This unique bull skull uterus tattoo is an edgy statement-making piece perfect for those seeking to express their inner strength. It features a bull skull with a bovine head, complete with details like a horned forehead and jaw texture showing through the skin.
The interior reveals intricate female reproductive organs in dark hues that pop against the stark black ink base – creating a powerful visual impact sure to draw attention wherever it goes! Be bold, be creative – stand out from the crowd with this one kind of design!
9. Colorful uterus tattoo
This colorful uterus tattoo design is perfect for expressing yourself boldly, stylishly, and uniquely, featuring vibrant colors of pink, purple, and yellow that encompass the iconography of the female reproductive organs — designed with intricate details to bring out its beauty.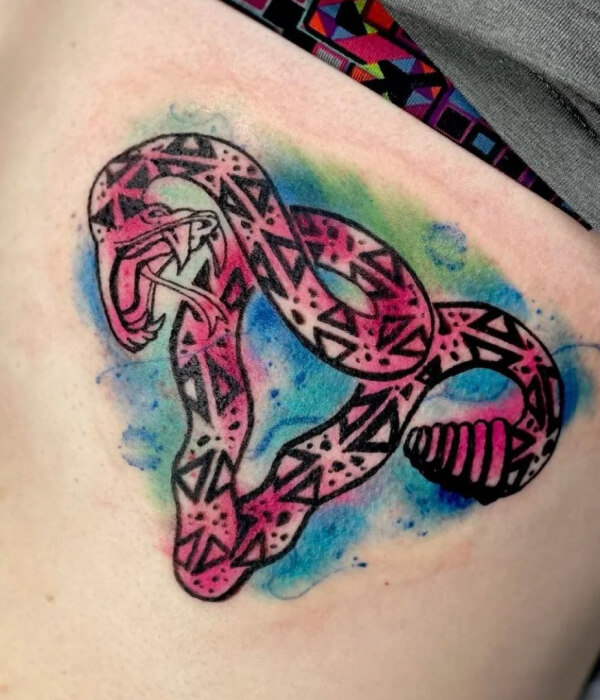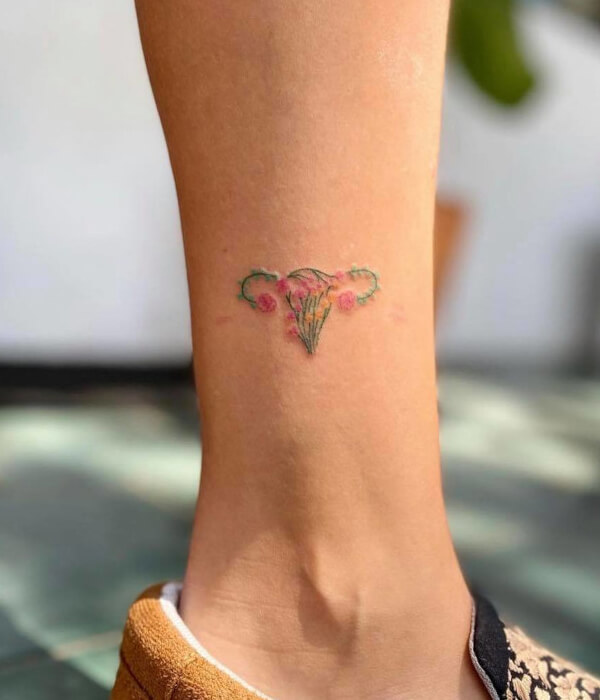 This eye-catching tattoo can remind you of your strength as a woman or serve as an expression of femininity. For those looking for something special to express themselves on their skin, this could be what they're searching for!
10. Red ink womb tattoo
A Red Ink Womb Tattoo is a beautiful statement of strength and resilience that can be worn on the body. This design features an intricate illustration of a red-lined womb to symbolize fertility, growth, and protection. The bright color brings out its precise lines while still being subtle enough to make it suitable for any occasion.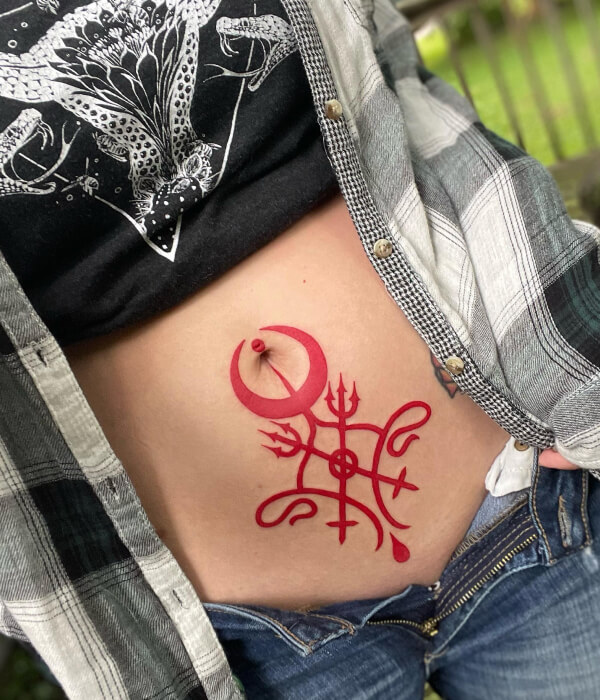 .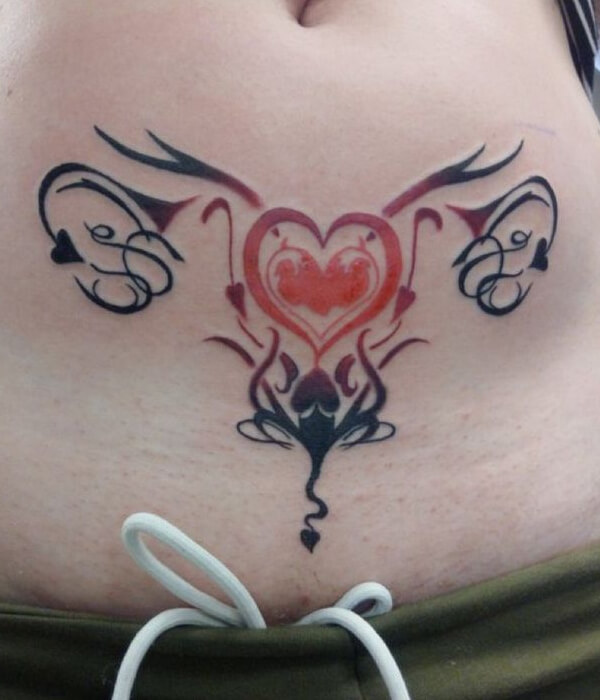 Its boldness will show off your ability to stand up against adversity with grace and dignity; it conveys courage in the face of uncertainty through its vibrant artistry. Whether you choose this tattoo as a reminder or inspiration, let this timeless piece never go unnoticed!
11. Cartoon womb tattoo
This unique cartoon womb tattoo design is perfect for anyone looking to express themselves through body art. The cleverly-crafted artwork features soft lines, Bold colors that make it both bold and captivating. It's the perfect way to display your femininity and strength in one beautiful piece! Ideally suited for any part of the body – from arms or legs to back or chest – this tattoo will be sure to turn heads wherever you go.
Carefully created by our experienced artists, this excellent work of art stands out as an enduring expression of beauty that's hard to ignore!
12. Wrist womb tattoo
A wrist womb tattoo is a unique and significant form to define yourself. It's an attractive choice for those who wish to show off their individuality. This symbol has various meanings, such as fertility, protection, strength, and courage. The design style can be personalized according to the wearer's preference: vibrant colors or subtle hues, intricate details, or bold strokes – whatever suits you best!
Despite its size compared to other tattoos on different locations of your body, it packs quite a powerful punch when crafted well by a skilled artist using quality ink materials that will last throughout time without losing any shine or detail. Wrist womb tattoos give people another form of self-expression – showcasing creativity and inner power!
13. Delicate womb tattoo
This delicate womb tattoo is perfect for anyone looking to express their femininity and strength. Its graceful lines flow with elegance, representing the beauty of motherhood and a renewed sense of power. The minimalistic design captures a sentiment of hope as it brings together balance, protection, and purity in one meaningful image.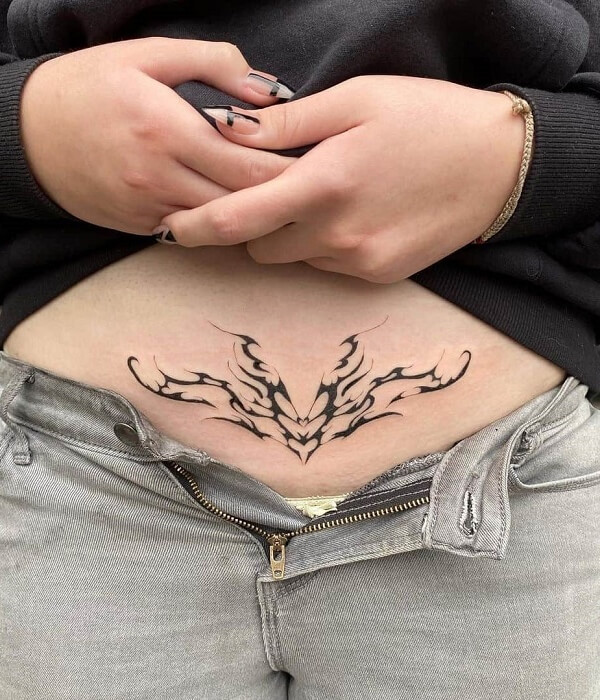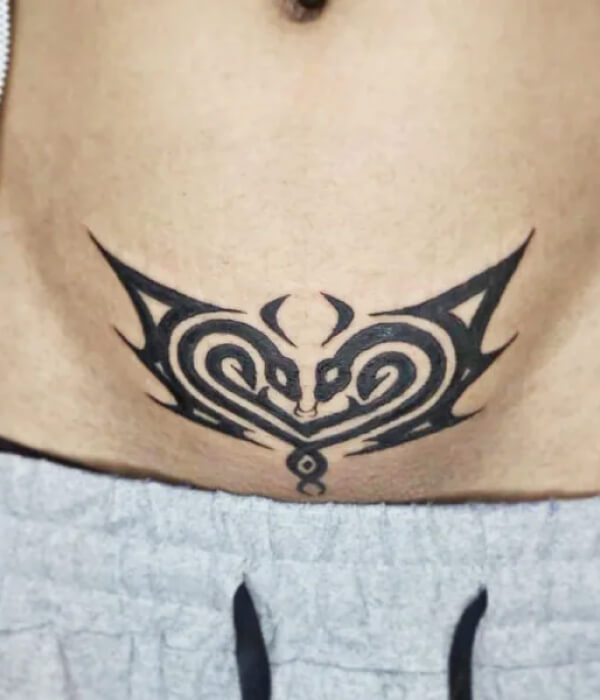 Whether you're paying homage to your history or expressing love for someone else's story – this beautiful piece will always be close to your heart. With its timeless appearance, subtle symbolism, and intricate details – the womb tattoo remains forever treasured by those who choose it!
14. Floral womb tattoo
A floral womb tattoo is an incredibly beautiful and meaningful body art piece. It features a feminine design of various florals, often focusing on passion-filled roses that symbolize love, growth, and fertility. This striking artwork can open up endless conversations about life's journey for both men and women alike.
Unexpected details like petal placement can give this classic style an added level of sophistication, allowing it to shift from timelessly elegant to daringly bold in no time! Choose wisely when getting your unique expression, as you will wear your story proudly forever!
15. Watercolor womb tattoo
This stunning watercolor womb tattoo is a beautiful expression of feminine power and strength. Its intricate details feature vibrant colors ranging from soft pinks to blues and yellows, giving the design an eye-catching depth that catches onlookers' attention in any setting.
Its symbolic nature embraces ideas such as resilience and rebirth – everything you need for self-empowerment! This piece can be customized to fit wherever it'll make its mark, with artistic expertise bringing your vision alive whatever aesthetic journey you seek.
16. Succubus womb tattoo
The succubus womb tattoo is the perfect choice for those looking to add a hint of mysticism and seduction to their body art. Exquisitely detailed in vibrant colors, this distinctive design will captivate onlookers with its intricate blend of curves and symbolic shapes.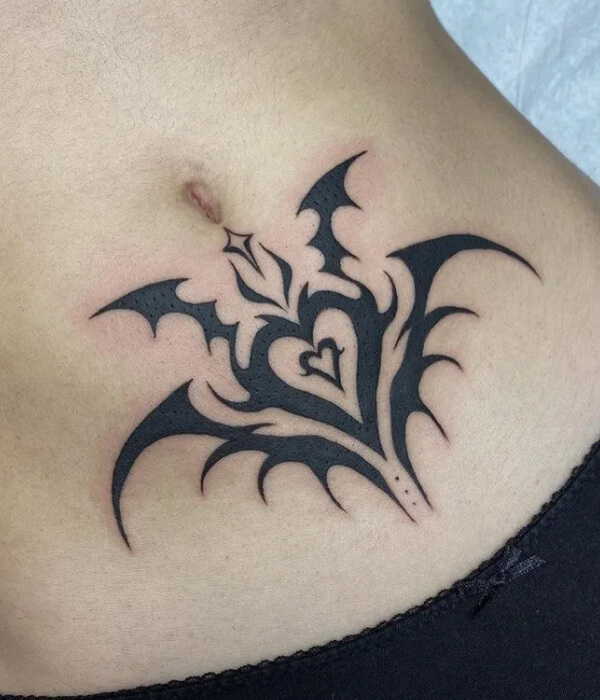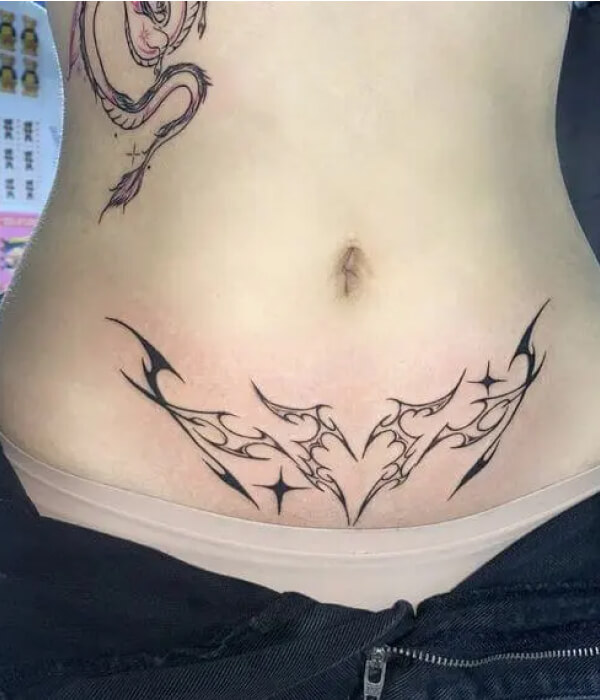 The mesmerizing effect continues down your arm or torso until you're ready for people's eyes to rest on that iconic symbol – the elegant double snake coiled together representing eternal life within Mother Nature herself. Get noticed with a unique succubus womb tattoo!
17. Sternum worm tattoo
The sternum womb tattoo is a genuinely unique body art statement. It symbolizes the metamorphosis of transformation and reclaiming one's power through beautiful artwork on the chest or abdomen area. Professional artists use rich shades of black to carefully craft this intricate design composed of curvy lines, circles, dots, and spirals that represent eternity, renewal, and strength in each wearer.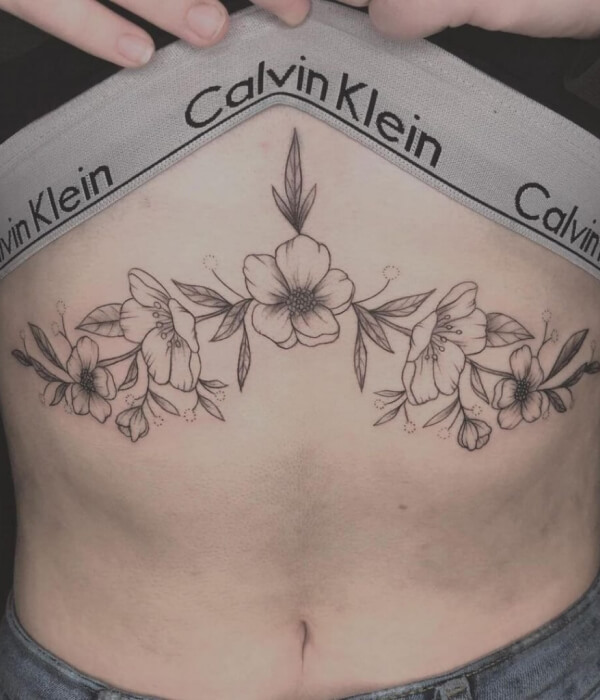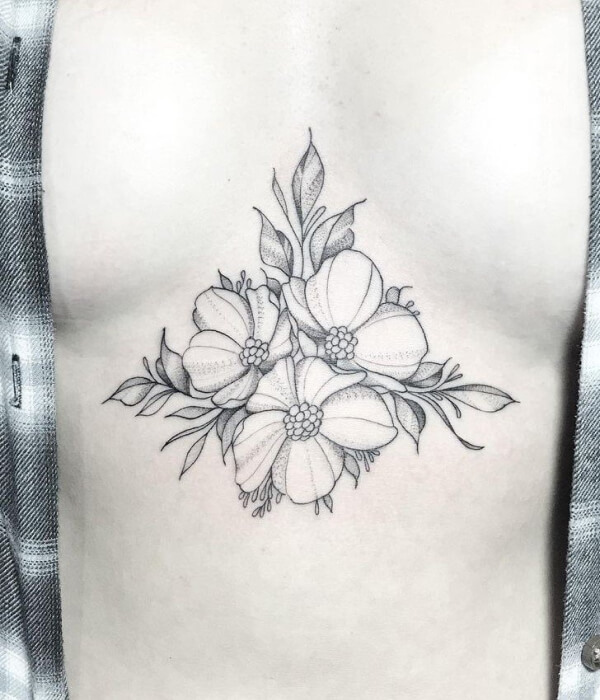 Whether you choose to get it done with vibrant colors or just plain ink hues like grey-black scale – the effect will be stunning! This bold piece can be an empowering reminder for any woman seeking support from within her being, so let your powerful side shine today with a stunning sternum womb tattoo.
18. Simple womb tattoo
This simple yet meaningful womb tattoo design symbolizes the power of femininity and motherhood. Intricately designed with bold lines reminds us that we all come from something beautiful – our mothers' wombs. The striking black ink is an iconic representation of strength, resilience, acceptance, and courage for any woman who wants to carry her own positive identity through this powerful image on her skin.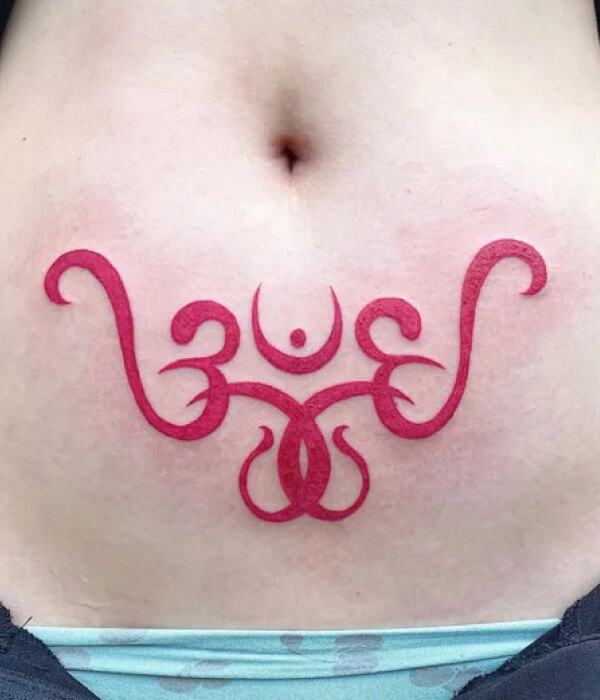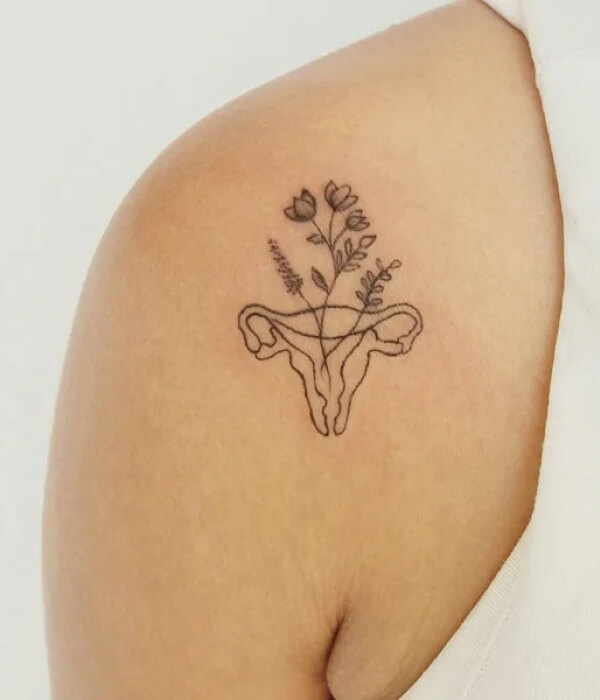 Create your statement or share the meaning behind your artwork with friends by wearing this stunningly elegant tattoo!
19. Geometric womb tattoo
This geometric womb tattoo is the perfect representation of femininity and life-giving energy. This unique piece will turn heads wherever you go by showing bold lines, striking shapes, and an eye-catching contrast between the neutral hues used in this design! You can accentuate any part of your body with its ornamental features that offer delicate beauty – from arms to backs or ribs.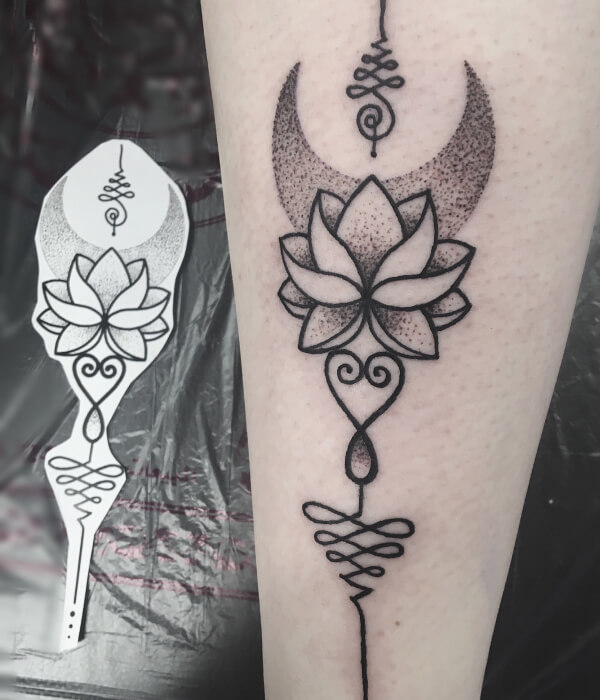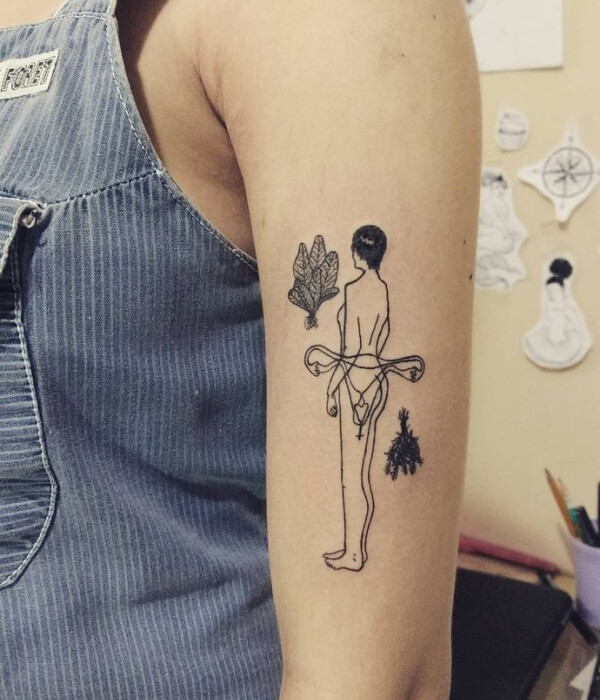 Intricate details making up a beautiful heart frame provide a rich texture throughout while adding timeless elegance for years to come. Experience an empowered sense of self when wearing this stunning tattoo art emblematic of strength & fertility!
In conclusion, womb tattoo ideas offer a unique and creative way for women to express their self-expression. They are an excellent addition to any body art collection and can be used as part of a healing journey or enjoyed for their beauty alone.
Womb tattoos provide the opportunity to explore meanings associated with femininity and motherhood in new ways with meaningful personal significance. Experienced tattoo artists specializing in this type of artwork will ensure safe, clean procedures while providing professional designs that create beautiful pieces you'll treasure forever.
Please follow and like us: