140+ Eye-Catching Wrist Tattoo Ideas in 2022
Posted on
Tattoo on wrist might appear you simple but signifies much to the wearer. The wrist's area is pretty painful for a tattoo, but a few other parts of the body like finger are more painful. The great thing about wrist tattoos is that they are visible all the time, unlike body tattoos.
You can consider one or more tattoo design for your wrist. I ensure it'll glorify your wrist and grasp the attention of people. You could ink your wrist accordingly, this will look wonderful.
Some of the most common and widely popular wrist tattoo designs in 2022 are Bird tattoos, bracelet tattoos, butterfly tattoos, musical tattoos, flower tattoos, lettering and wording tattoos, star tattoos, astrological tattoos, and much more.
Small Wrist Tattoos
Most of the times, tattoos for wrist are used to show appreciation of one's love or someone special. People tend to remember the person who is most close to their heart by using tattoos on wrist. You can use either black tattoos or colorful tattoos on your wrist. You can use hearts, names, or some other text.
Some other people use tattoos for wrist as to have inspiration in their everyday life. Be it quotes or some other text or design that inspires you most every minute of your life. Something that makes you feel strong inside.
There are a number of reasons for having tattoos on the wrist. Usually, you opt to wear a tattoo on your wrist on the inner part or around the wrist. Widely, inner wrists are used for tattoos wearing.
Let me share you one interesting fact, in the historic time, it was believed that having a tattoo is an indication of a disease. The person that had tattoos on their wrists are likely to belong to lesbian and gay communities. The most common tattoo of that time was 'nautical star'. But things are changing now, people use to wear tattoos for several reasons now, that I've mentioned here.
Wrist Tattoos for Men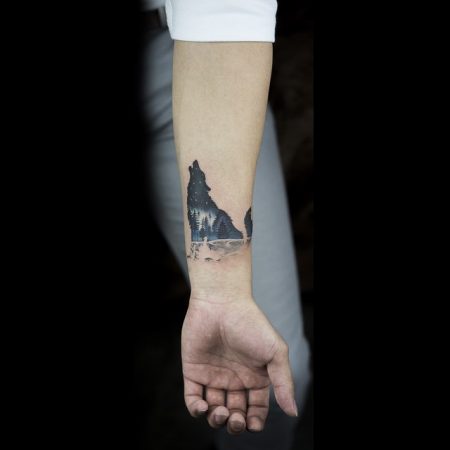 Along with focusing on wrist tattoo designs and colors, it is equally important to look for a professional tattoo artist. If you get tattooed by some unprofessional person, it might cause you health issues. So, make sure you ink your wrist by a professional.
Wrist tattoos are generally the first choice for tattoo lovers because it looks classy and visible. It doesn't fade away in a short period of time. So, if you looking for some stunning and awesome tattoo designs in 2022, worth to have a look at our huge collection of wrist tattoos ideas and designs.
Please follow and like us: