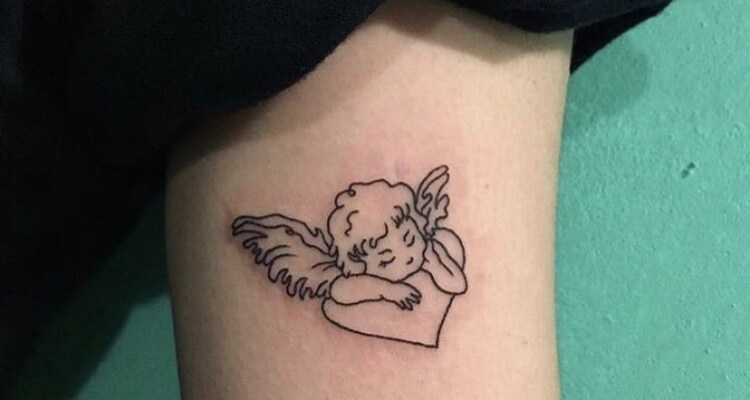 40+ Beautiful Angel Tattoo Ideas
Posted on
Angels, translated from Latin as "messengers," are depicted as beings with human bodies and white wings behind their backs. They have always been thought to be positive energy forms from the heavens above. Most of the time, their mission is to unite spiritual and physical strength, but this can vary depending on the culture.
Angel tattoos are suitable for anyone, whether they practice Christianity or Judaism. Angels make for intriguing tattoo designs. The best part is that you have a larger selection to choose from.
If you're thinking about getting a meaningful angel tattoo, keep reading.
Here we will go over everything there is to know about Angel tattoos, including some stunning Angel tattoo ideas.
Here we go…
Table of Contents
Meaning of Angel Tattoo
10 Best Type of Angel Tattoos
Artistic Angel Tattoo on Neck
Small Wings Angel Tattoo
Baby Angel Tattoo
Angel Wings Tattoo
Warrior Angel Tattoo
A Cross Angel Tattoo Design
Guardian Angel Tattoo
Demon and Angel Tattoo
Angel wing tattoo on arm
Fallen Angel Tattoo
Best Placement of Angel Tattoo
Conclusion
Meaning of Angel Tattoo
Angel tattoo designs are popular for a variety of reasons, including what they represent. When it comes to the meaning of an angel tattoo, it can mean a variety of things depending on the images you choose to have inked. Having said that, they are generally associated with kindness, rightness, hope, and guidance. For example, an Angel wing tattoo represents rebirth, as well as protection and faith. People who have lost their loved ones frequently choose to honor them with a winged design that may include a halo or the deceased person's name.
Another popular angel tattoo design is the baby angel tattoo. It usually depicts a happy and healthy child, especially the newborn. Some parents choose to have an angel tattooed on their bodies to represent their children and honor their influence on their lives. While, others get it as a symbol of God's love and protection.
The best 10 angel tattoo ideas are listed below for you to get some inspiration from. These designs are for all including, girls, women, and men.
Here we go…
10 Best Type of Angel Tattoos
1. Artistic Angel Tattoo on Neck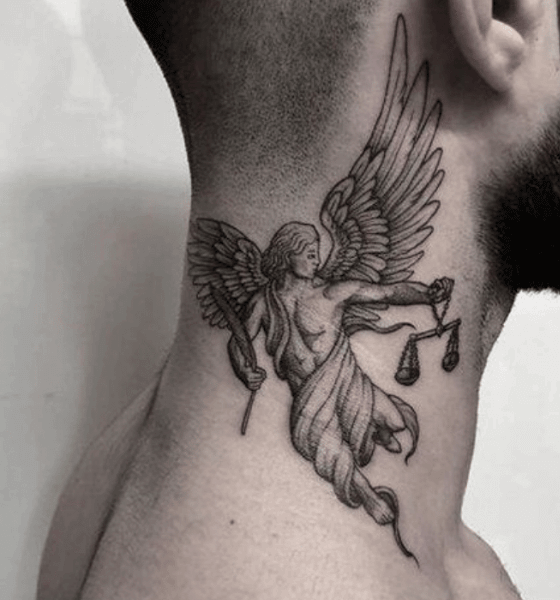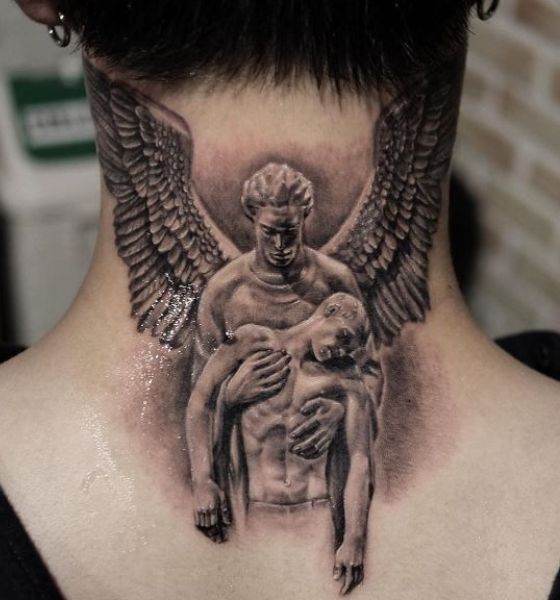 An angel tattoo on the neck created artistically will look fantastic. Get a detailed one; it looks en vogue. Make sure you select a professional artist who has both experience and knowledge. This angel tattoo on the neck is exquisite.
You can get this angel tattoo in black ink if you prefer, or you can pick and play with vibrant colors to add character to this angel tattoo. Intricate and detailed angel tattoos look great when etched on your neck in a small size. It is ideal for girls and women because it is oriented toward feminine coercion.
2. Small Wings Angel Tattoo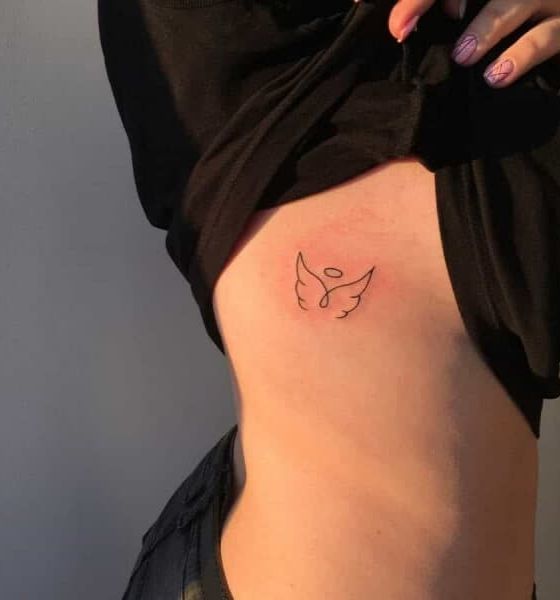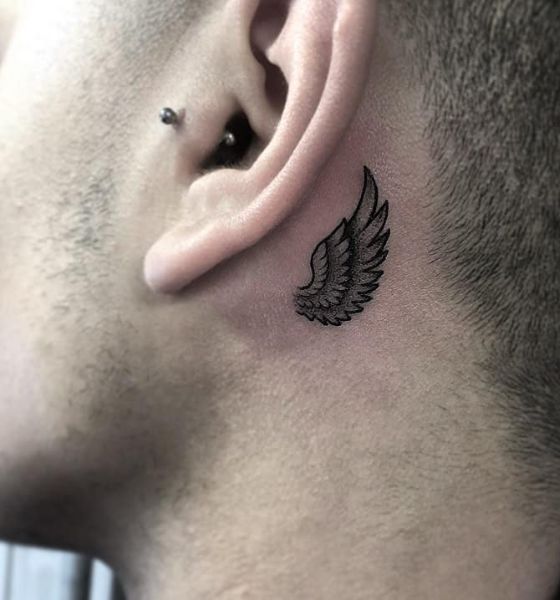 The angel wings tattoos look very stylish and are popular among many people. This is one of the best angel tattoo ideas for those seeking small symbols. When done correctly, these tattoos look stunning. These adorable angel tattoos look best when inked underneath the neck or on the wrist.
You can also have these in a smaller size on your shoulder, or anywhere else you want. Depending on your preferences, you can go with the standard black or grey color for this tattoo design. It looks great in sizes ranging from small to large. Furthermore, this one-of-a-kind angel tattoo looks great on fair and dark skin tones and is ideal for girls and women.
3. Baby Angel Tattoo
A baby angel tattoo is one of the cutest angel tattoo ideas for people looking for a cute tattoo design. A baby angel tattoo is basically an image of a healthy child with wings and, on occasion, a halo. It symbolizes innocence, purity, God's love, and protection, in addition to serving as a link between heaven and earth. More often than not, parents get this tattoo design etched on their skin to commemorate a child's birth.
4. Angel Wings Tattoo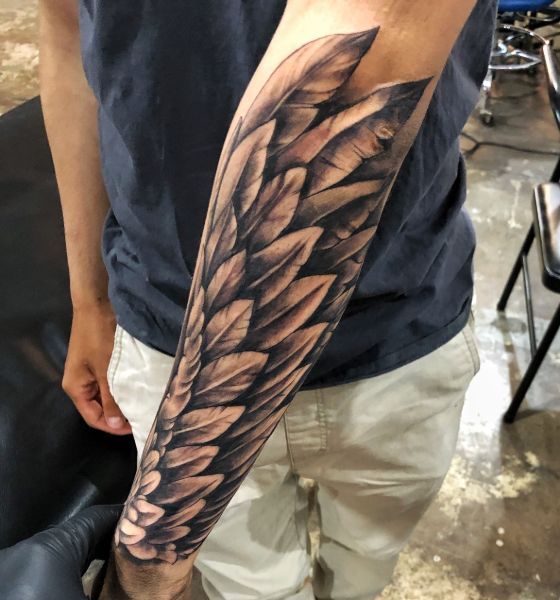 Angel tattoos are symbolic, and each design has a different meaning. Angel wing tattoos symbolize freedom and spirituality. Furthermore, these tattoos are used as a remembrance tattoo to remember a loved one who has passed away.
An angel wings tattoo is an appealing option if you're looking for a one-of-a-kind tattoo design that is meaningful and reflective of your personality. This tattoo can be done in a single color to make it appear more realistic. Your back or shoulder is the best placement option for your angel wing tattoo design.
5. Warrior Angel Tattoo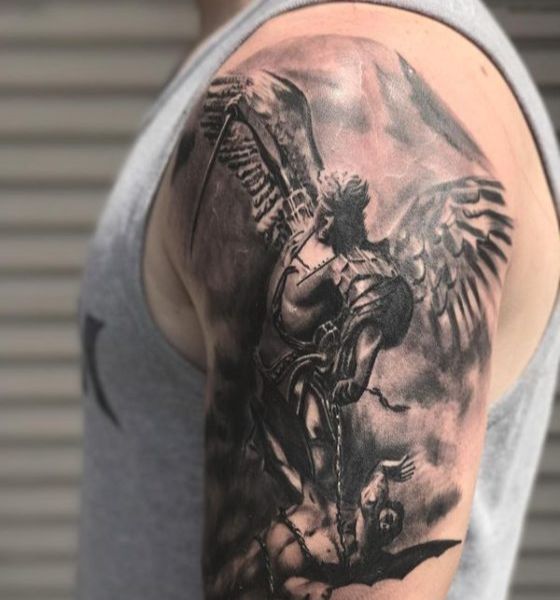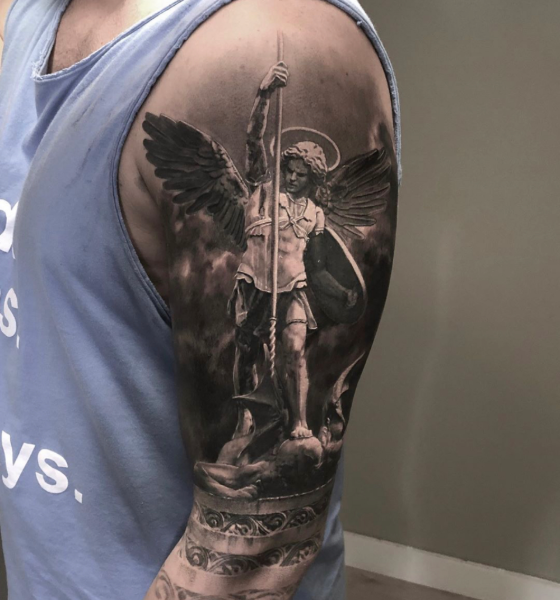 Many mythical stories and narratives have the description of warrior angels who fought side by side with humans. This is one of the best angel tattoo ideas for men. It depicts the warrior's angelic yet innocent side of an angel, with a halo on his head and majestic wings spread out on either side.
Warrior angel tattoos symbolize wisdom and physical strength; this is why most men prefer this tattoo design. Warrior angel tattoos look fantastic on the back of the body. Get this one in grey with black shadows for a unique tattoo design.
See More: 30+ Spiritual Angel Number Tattoos Ideas With Meaning
6. A Cross Angel Tattoo Design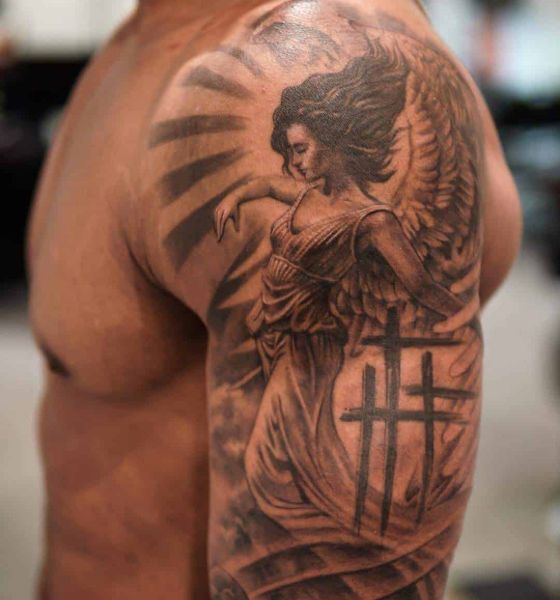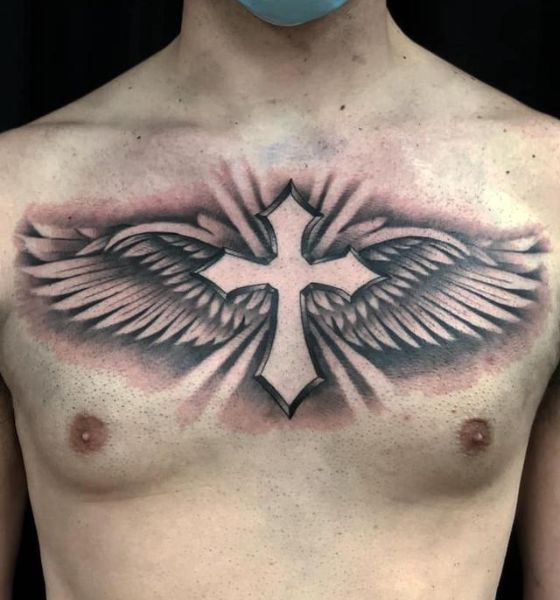 Cross Angel Tattoo Designs are artistic and beautiful. This one comes in a variety of colors and has a 3D effect. This tattoo design is primarily symbolic of purity and spirituality. The cross symbol complements the design and adds to its cultural significance. This angel wings tattoo looks best on the back of the neck or on the chest.
A cross angel tattoo looks great in black ink along with shades of grey or blue. Shading will simply enhance the appearance of your tattoo. This unique angel tattoo, explicitly designed for women, looks great when inked in a medium size with spread wings.
7. Guardian Angel Tattoo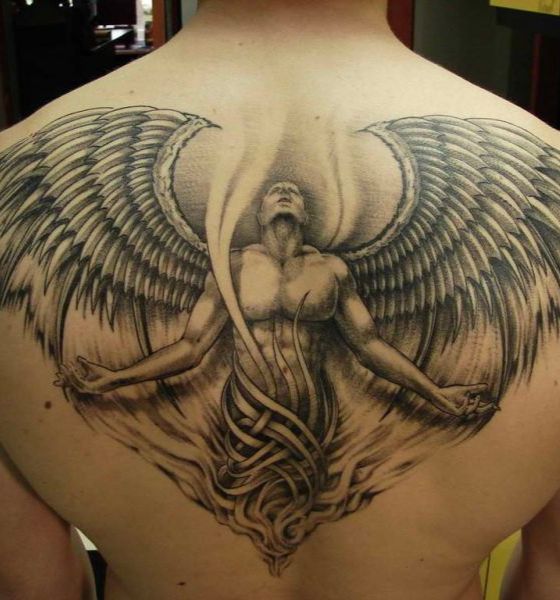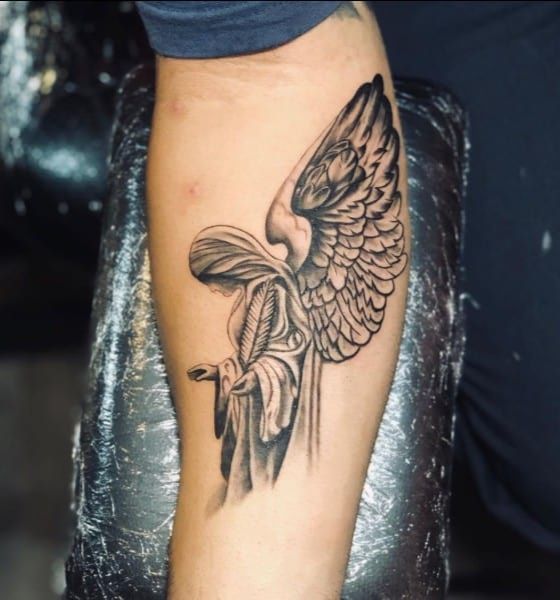 Guardian angel makes for thrilling and fascinating angel tattoo designs. If you have a perfectly sculpted body that you want to show off with a unique tattoo design, the Guardian angel tattoo is the one for you.
This tattoo design will allow you to show off your strong side. For an eye-catching placement, have this one etched on your back. Black is the best color for this tattoo design. This is a great tattoo design for men, and you can get it in medium size on your back.
8. Demon and Angel Tattoo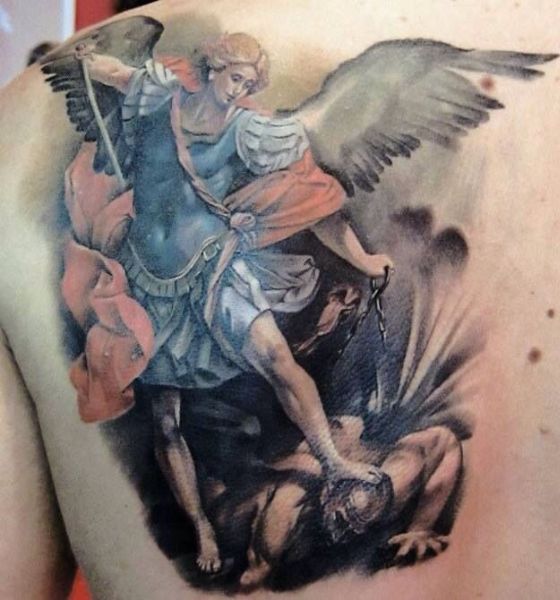 One of the most popular tattoo traditions is the juxtaposition of opposites. The Demon and Angel Tattoo represents polar opposites such as love and hatred, good and evil, right and wrong, and so on. All of these symbolic associations are combined in the Angel and Demon tattoo. It represents the conflict between good and evil, as well as right and wrong.
Because these tattoos are large, it is best to get them on your back. Furthermore, these tattoos are not simple tattoo designs; they include intricate and detailed aesthetics; as a result, it is critical to have it done by a professional and reputable tattoo artist.
Related Search: 70+ Creative Devil Tattoo Designs To Look Aggressive!
9. Angel wing tattoo on arm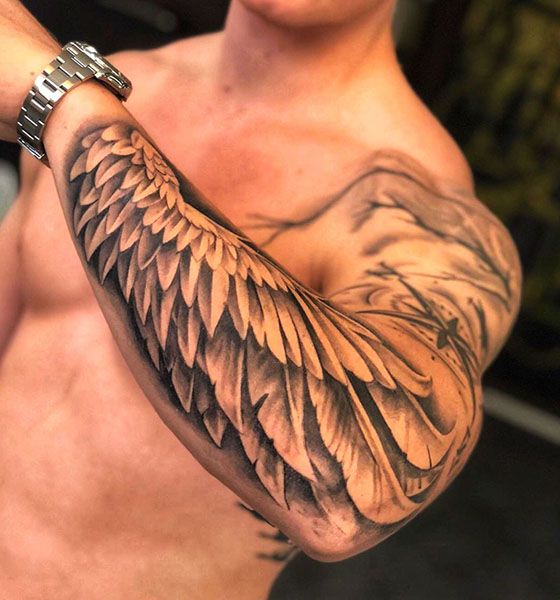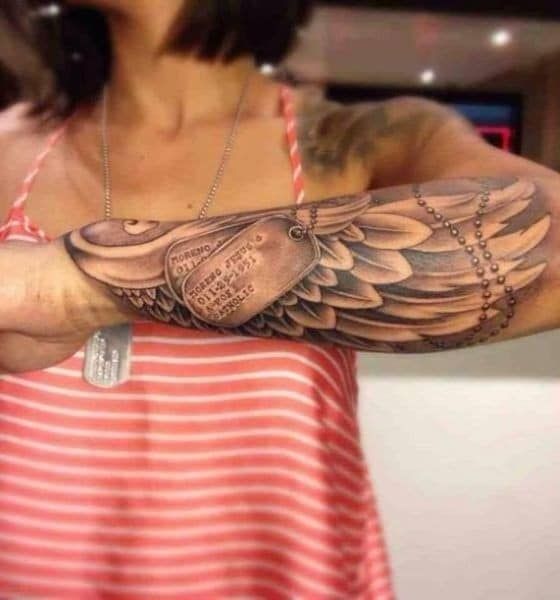 One of the most popular angel tattoo designs is a wing tattoo. These designs are highly valued artistically, making them an excellent choice for men who value aesthetically pleasing tattoo designs. It's a perfect design for those looking to flaunt their desire to fly higher and achieve greater heights in life.
These tattoos are symbolic and can evoke a variety of emotions, including inspiration and curiosity. Wing tattoos for men are eye-catching and daring. They are culturally and historically significant. This adds to their appeal as a tattoo because they have a history as well as natural beauty and splendor.
10. Fallen Angel Tattoo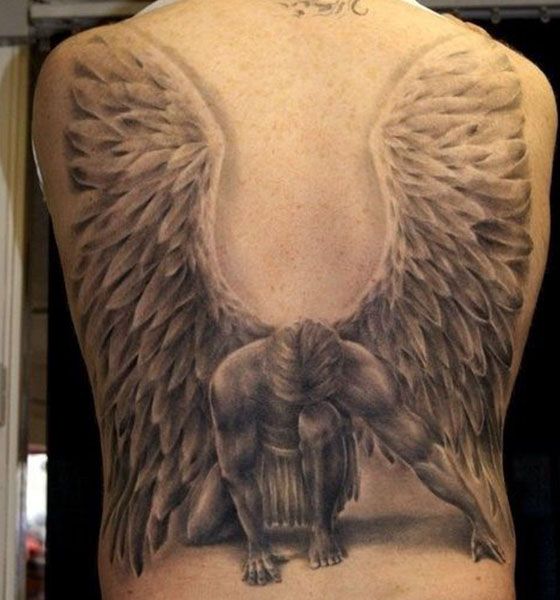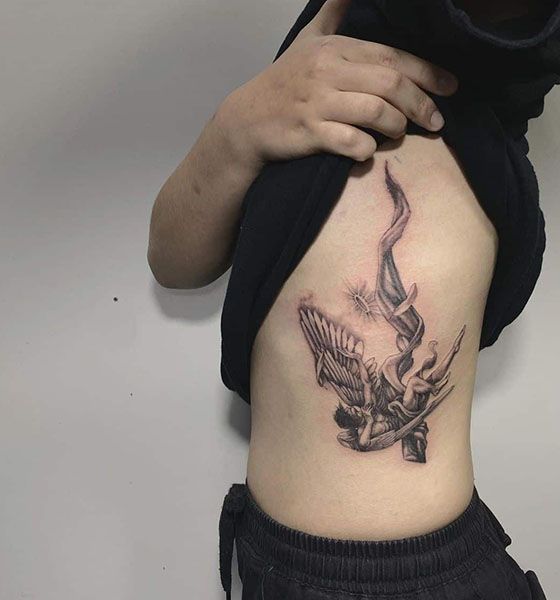 Fallen angel tattoo is yet another beautiful tattoo design that one can consider. These tattoos are frequently depicted as looking up, expressing agony or pain; at other times, they may appear with their head tucked between their legs or with a broken wing. More often than not, emotionally hurt girls choose this design to express their struggle and fear that they will never return to the paradise they once knew. These tattoos are often more extensive in size, so your back is an ideal location for this one.
Best Placement of Angel Tattoo
The placement of an angel tattoo is determined primarily by the size of the tattoo design. For example, if you want a large-scale angel tattoo etched on your body, the best place to put it would be on your back.
If the piece is smaller, you can get it anywhere from your nape to your wrist, ankle, or other similar locations. The following are the best places for an angel tattoo design.
Arm
Forearm
Nape
Near the ear
Chest
Back
Ribs
Thighs
Shoulder
Shoulder blade
Ankle
Calves
Hips
Waist
And so on.
Wrapping it up…
So there you have it, the top ten angel tattoo designs for you. Hopefully, the angel tattoo ideas presented in this article have inspired you. Angel tattoos look incredibly beautiful if they are etched by a professional.
Understand that an angel is a complex structure that must be brought to life as a tattoo by highly skilled hands. So, for your angel tattoo design, choose the right tattoo artist. Cheers!
Happy Tattooing… ☺ ☺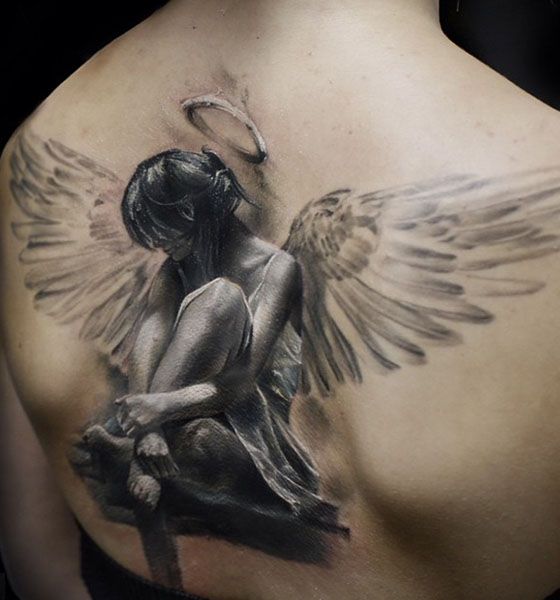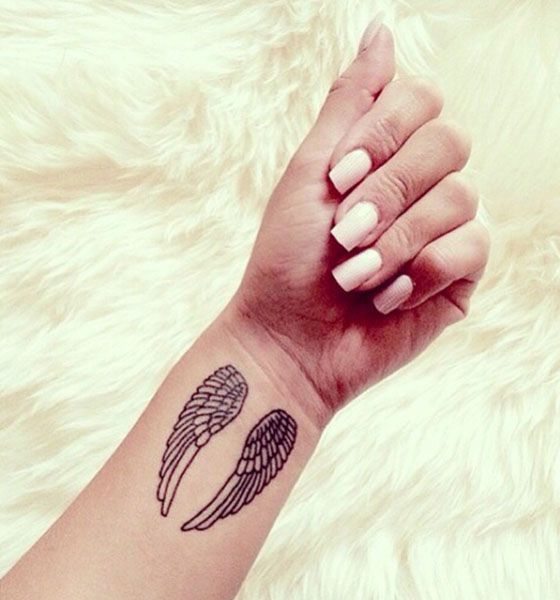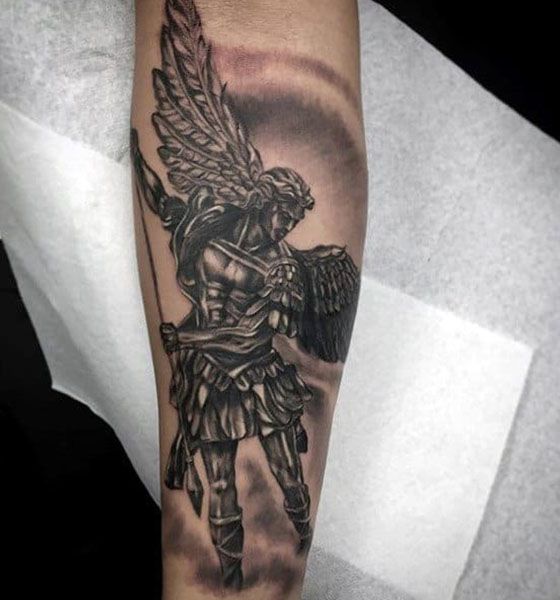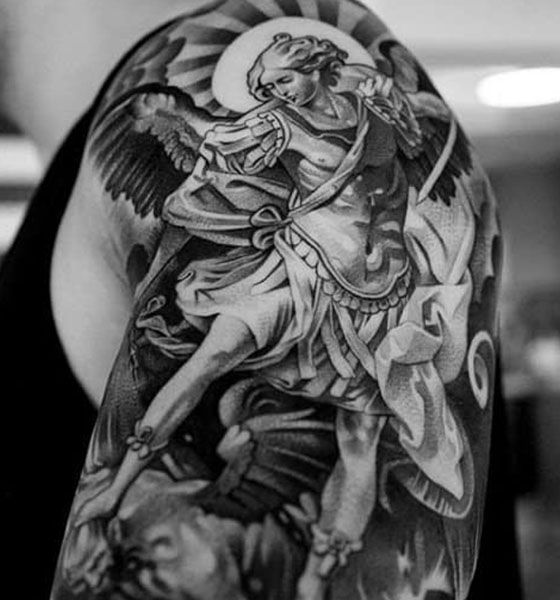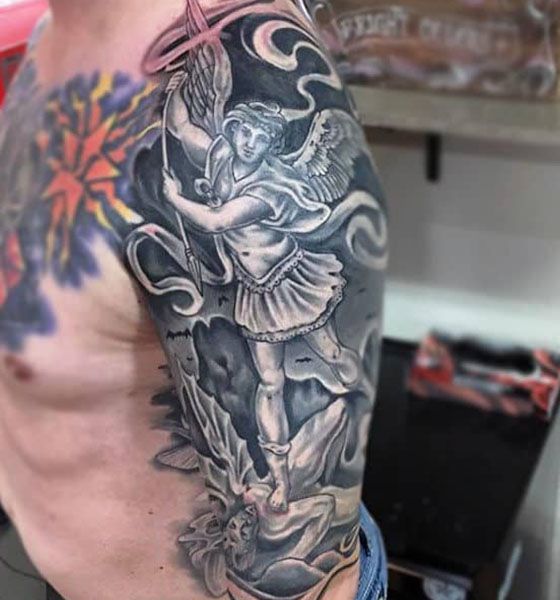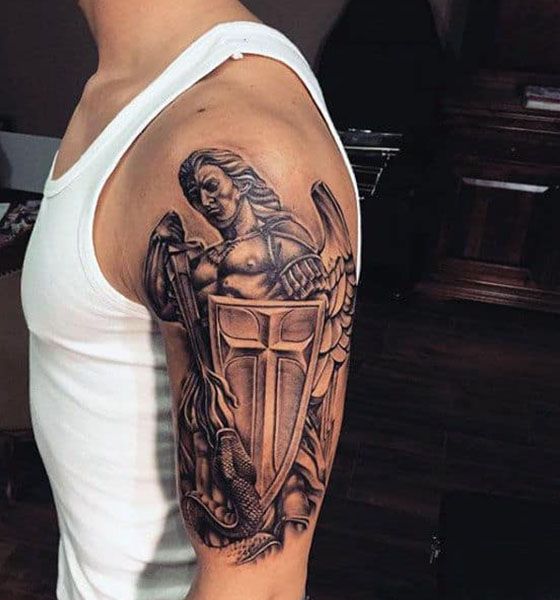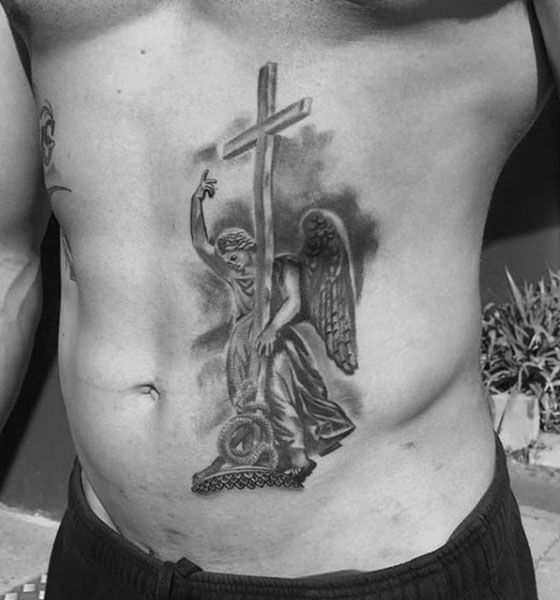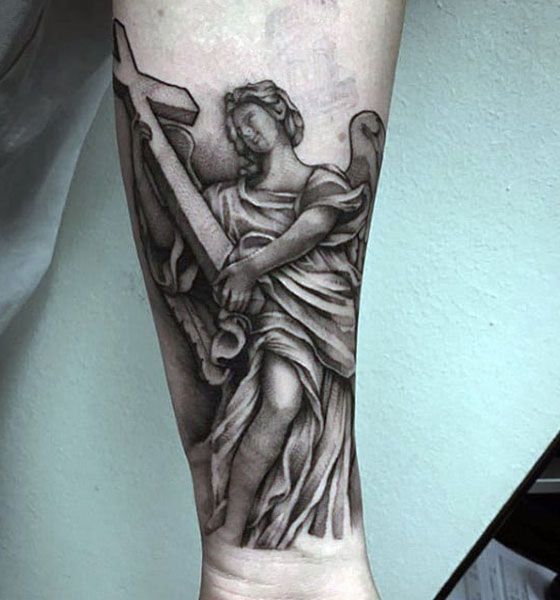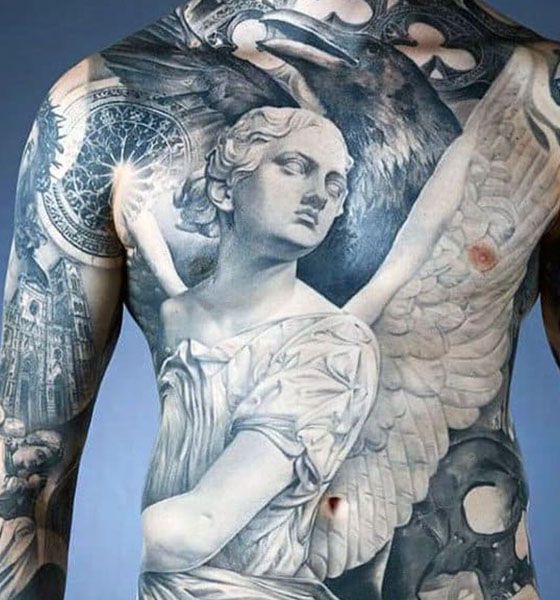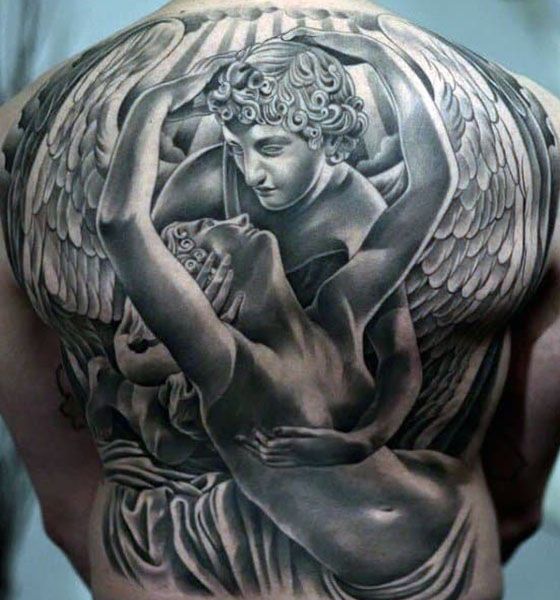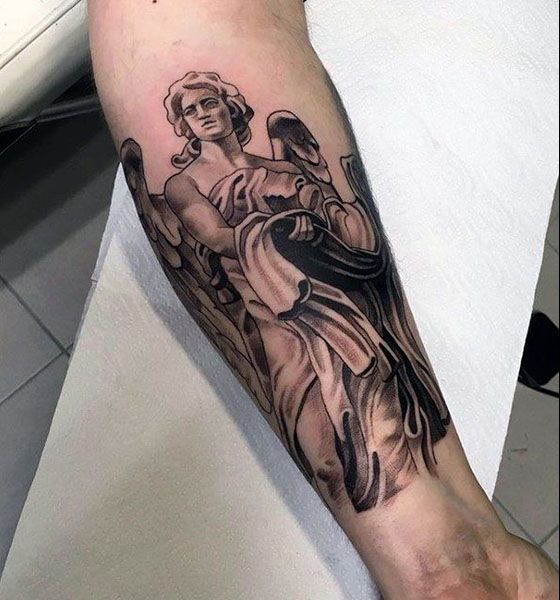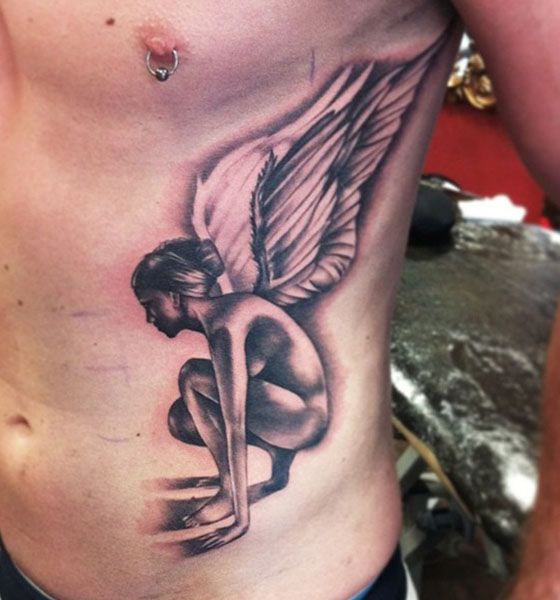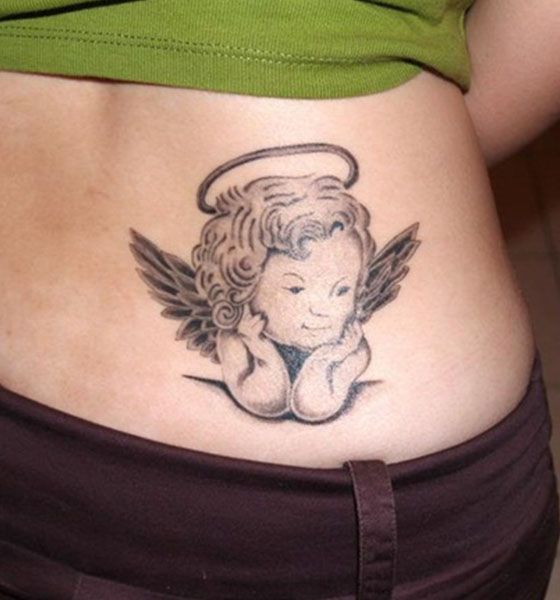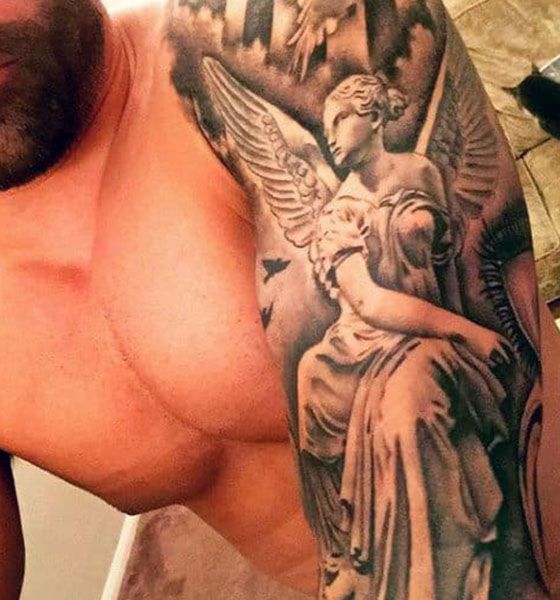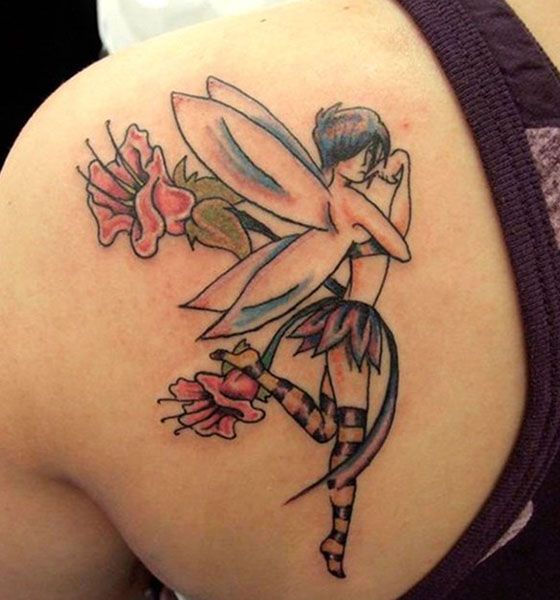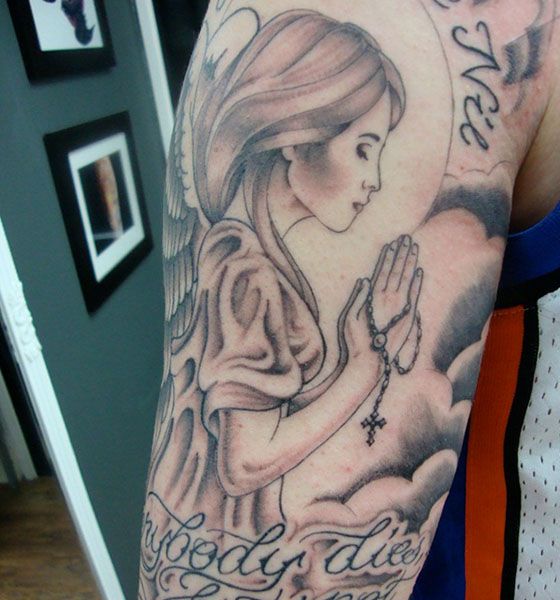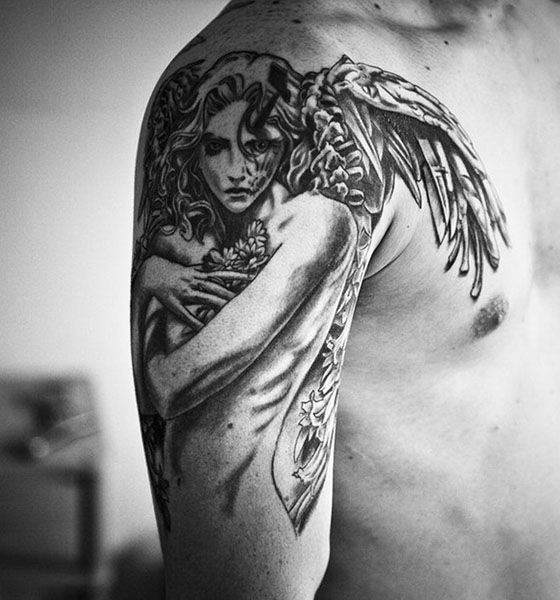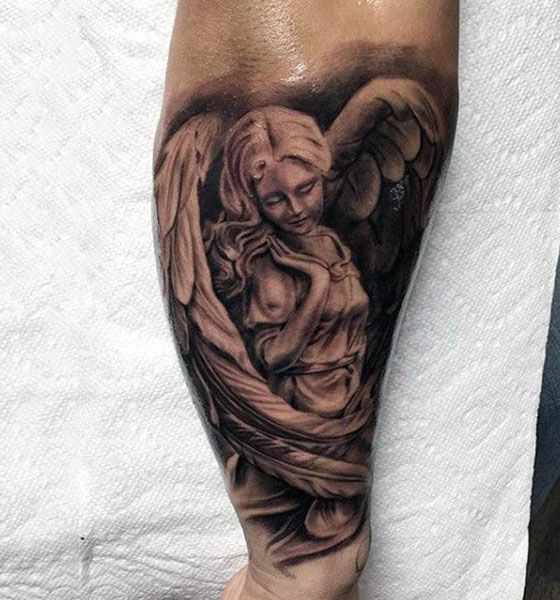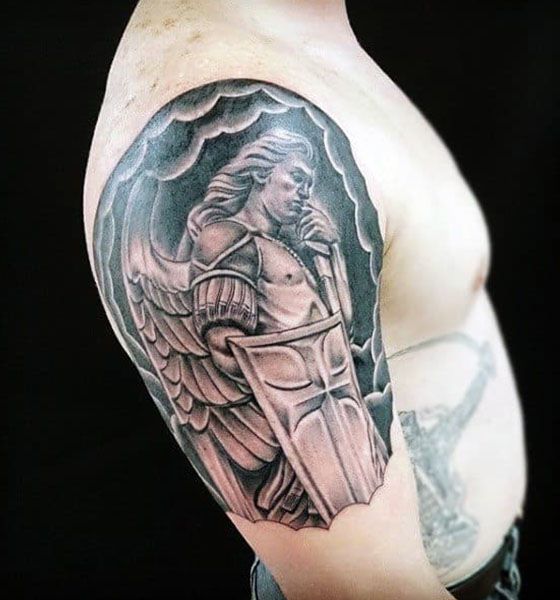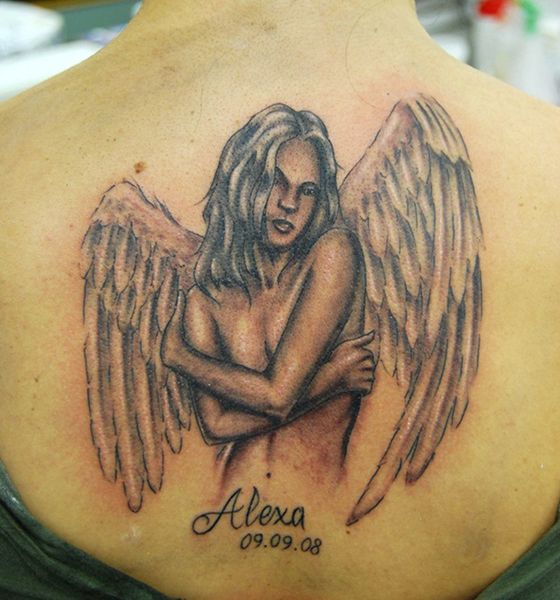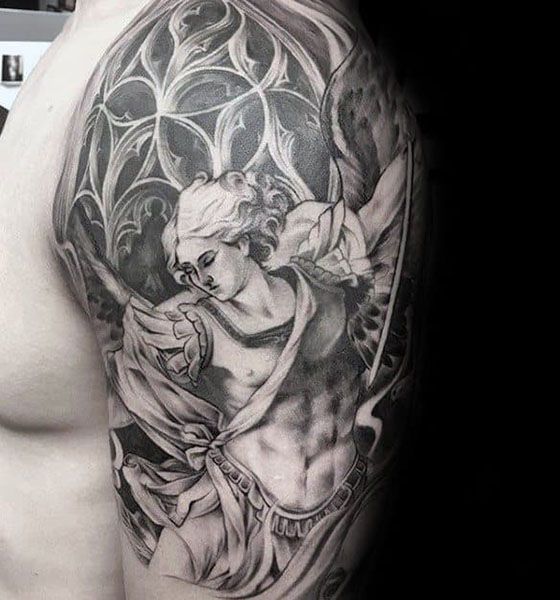 Please follow and like us: