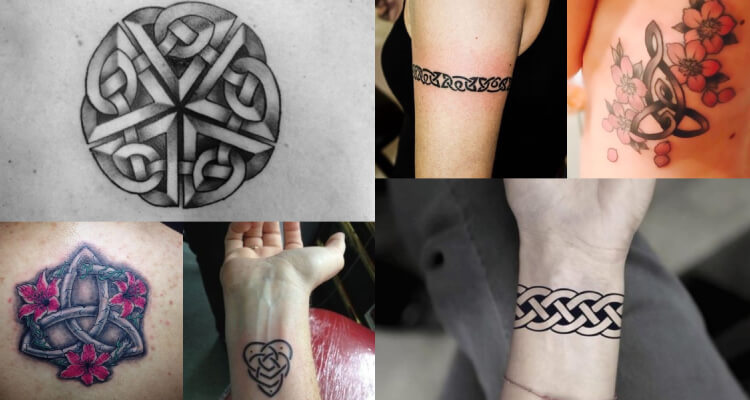 40 Dazzling Celtic Tattoo Ideas and Eye-catching Designs
Posted on
Welcome to Celtic tattoo ideas! For centuries, various complex and intricate designs have been used in the artistry of Celtic tattoos. Our article provides complete information for learning about these fascinating symbols and their history. In addition to discussing some common examples, such as trinity knots, hand bands, and animals, we'll also explore other aspects like color composition and placement options.
Whatever style or design you're interested in discovering more about – it's all here waiting for you! So whether you're looking to add an ancient touch with traditional patterns or want something meaningful that evokes positive energy – come to join us on our journey through this captivating world of Celtic culture!
What do Celtic tattoos signify?
Celtic tattoos are famous body art that can symbolize various things. For many people, Celtic symbols represent heritage and culture, carrying with them the values of loyalty and faithfulness to one's family or clan.
In addition to being strongly associated with ancient European traditions, these designs also offer an intricate visual display that many find appealing in their own right. Some use them as memorials for lost loved ones, while others believe they bring luck — whatever your meaning may be, there's no denying their ability to create a powerful statement about who you are!
1. Celtic Knot Tattoo
A Celtic knot tattoo is a timeless and meaningful way to showcase your unique style. It's an intricate design, demonstrating the unending cycle of life with its sections intertwined without end or beginning. A popular choice for those looking for something beautiful yet deeply symbolic, it has rich cultural significance in various European cultures, where knotwork artwork has been found throughout history since ancient times.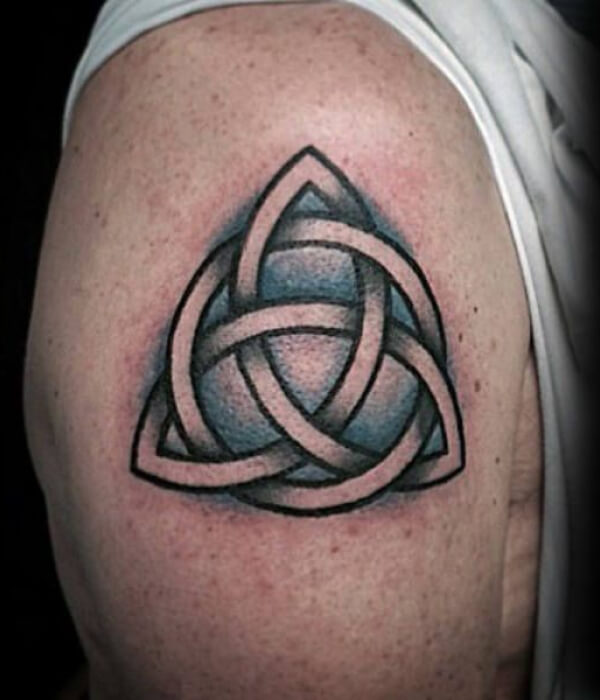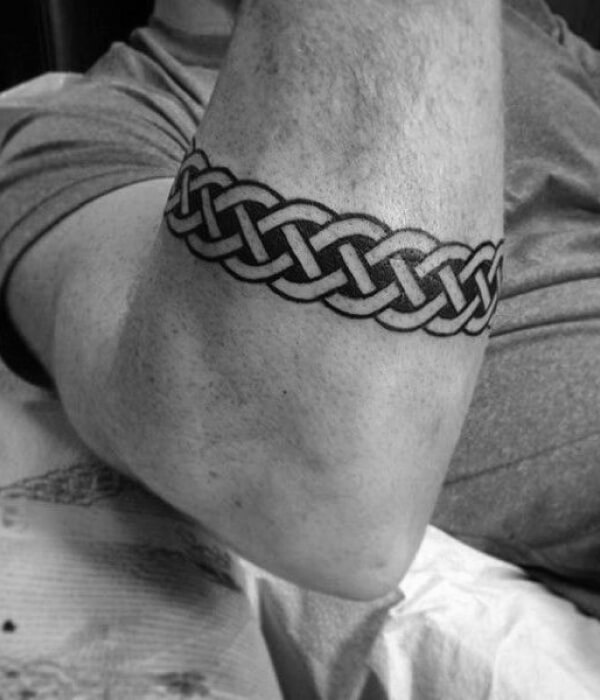 From traditional Irish Crosses used to identify family clans or mark holy sites to modern interpretations featuring fine lines and lots of detail, there are countless options for choosing your perfect piece!
2. Celtic Cross Tattoo
This Celtic Cross Tattoo is the perfect way to express your heritage and spirituality! Embedded with powerful imagery, this meaningful tattoo will surely capture attention while conveying a timeless message. Its intricate design features interlocking shapes of several symbols from the Celtic culture that are intricately entwined together in one unique artwork piece on your skin.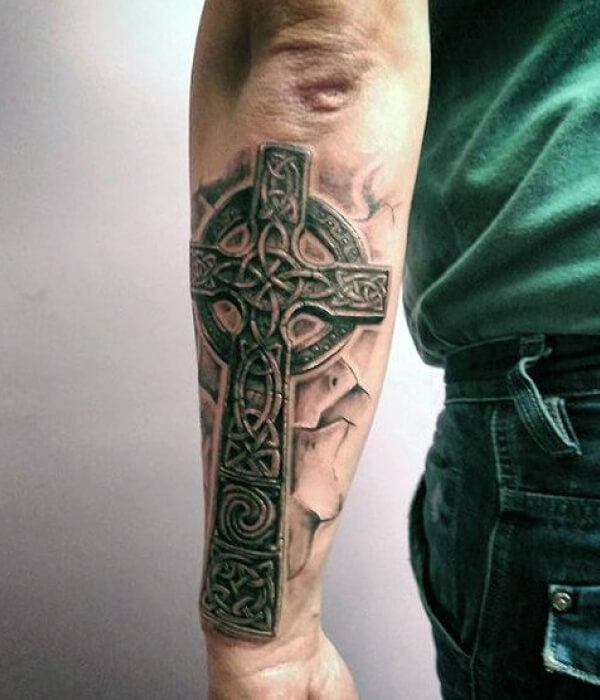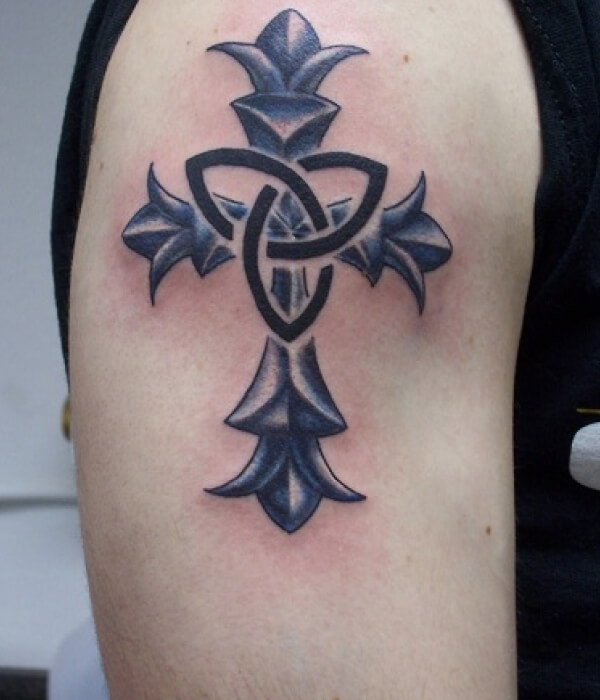 This eye-catching body art can remind us of our deeply rooted connections with our ancestors and spiritual beliefs. Whether you want something small or large, subtle or bold—there's no doubt that the classic beauty of a Celtic cross cannot be replicated anywhere else. Fusing traditional charm with modern elegance, it's genuinely iconic forever ink like none other!
3. Trinity tattoo
A Celtic Trinity tattoo perfectly expresses your spiritual identity and Irish heritage. It features three interlocking lines, each representing an element – earth, water, and sky – that will provide a symbol of strength throughout different stages in life.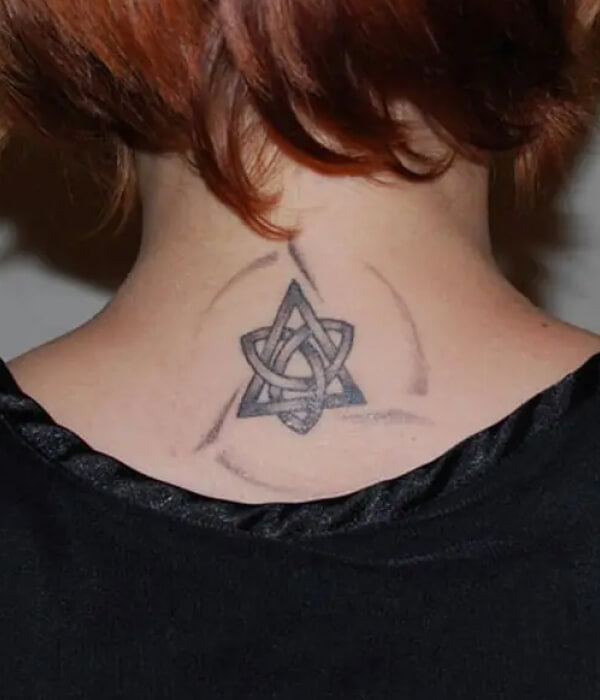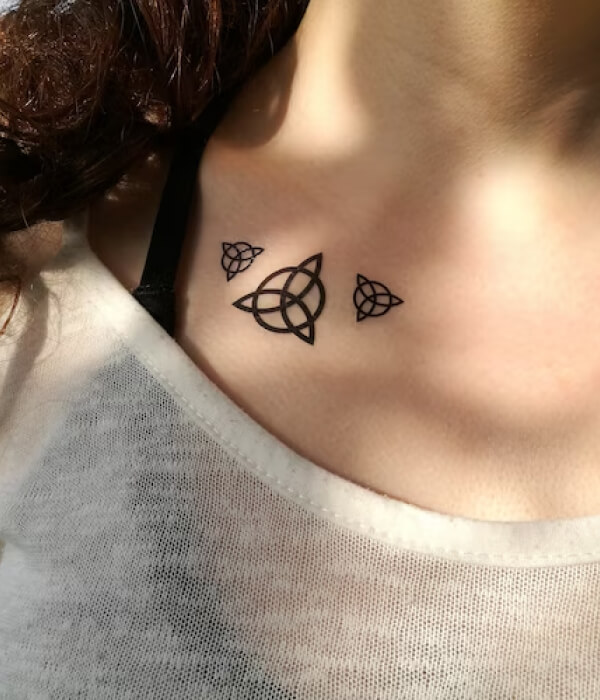 Combining these three elements creates an image with powerful symbolism to give you inspiration and self-confidence and represent infinite love for its wearer. Wear this unique symbolic design proudly daily, knowing that its ancient roots are deeply connected to harmony within our world today!
4. Celtic Love Knot Tattoo
This stunning Celtic Love Knot is a brilliant way to show commitment and devotion. A perfect choice for couples, the intertwined knot symbolizes two hearts connected in love forever. This eye-catching tattoo design looks fantastic with its intricate details of lines and circles expertly crafted together.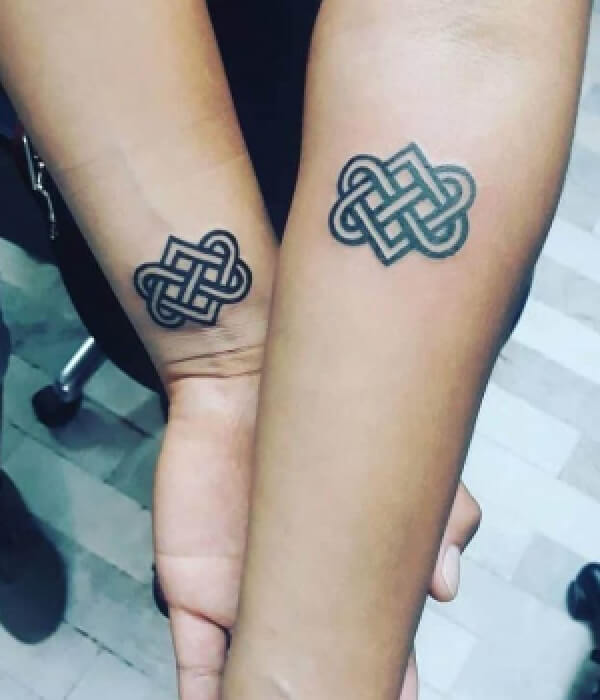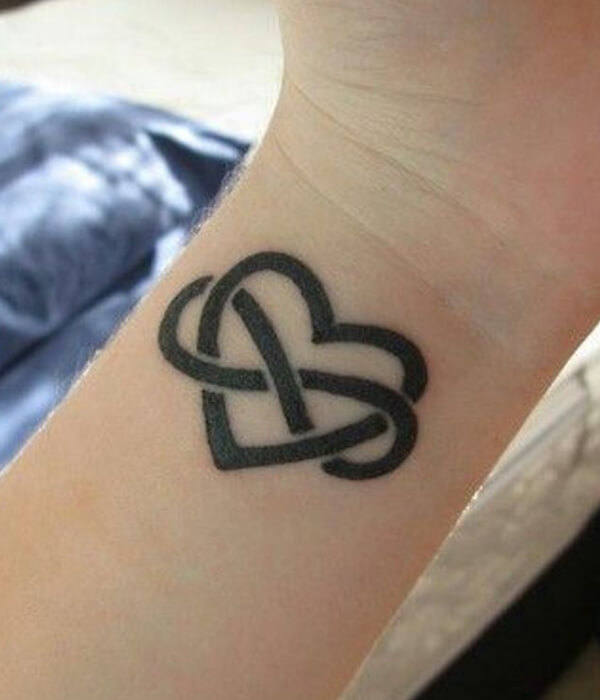 It portrays an eternal bond between individuals or combines symbolism into one beautiful art piece, such as eternity, unity, infinity, protection, and power when placed on different body parts like the wrist or neckline. The colors can be customized according to personal preference making this timeless favorite a good option for expressing true love without words!
5. Celtic Symbol Tattoo
Celtic symbol tattoos are a popular choice for creating meaningful body art. These symbols embody rich heritage and history, providing an evocative connection to the past that lasts throughout your life. Experienced tattoo artist will come up with beautiful designs specifically tailored to you – no matter what kind of look or aesthetic you seek.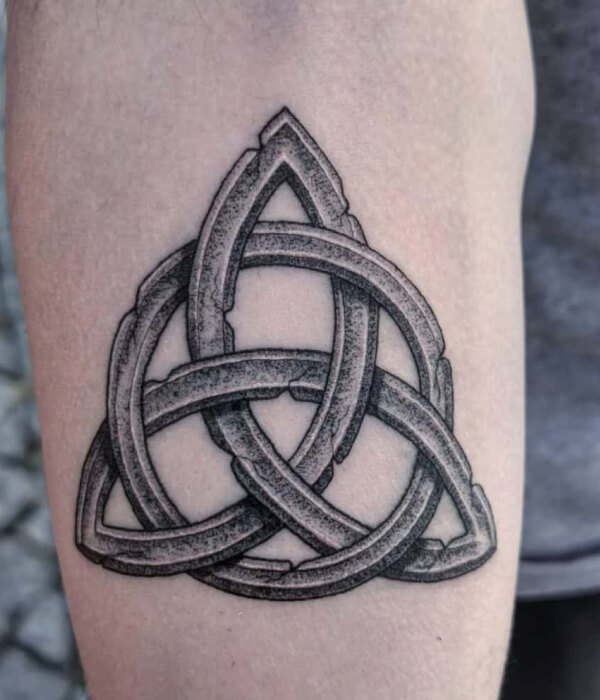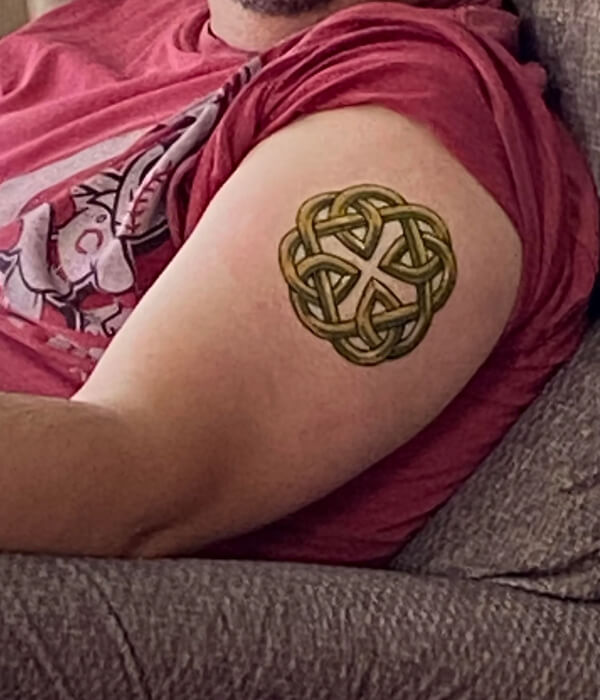 6. Small Celtic Tattoo
This small Celtic tattoo is a powerful and meaningful artwork that provides an exciting way to express yourself. This intricate design captures the essence of Celtic culture, with its knotwork using overlapping circles representing eternity, loyalty, infinity, and protection.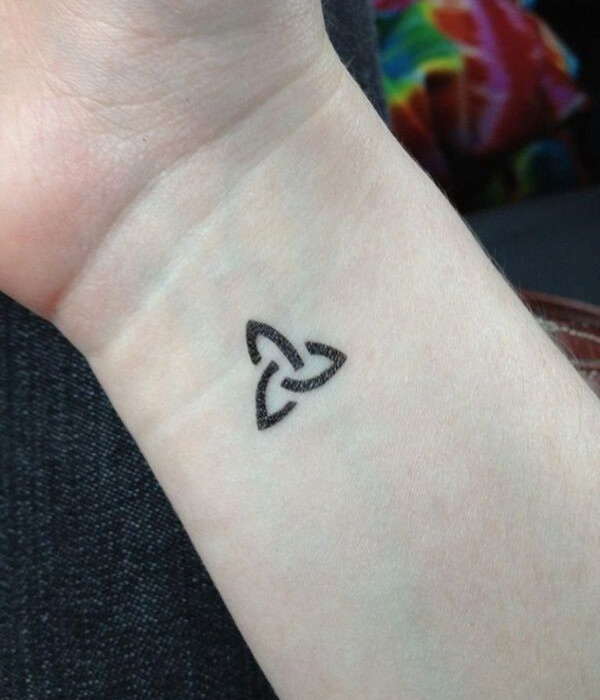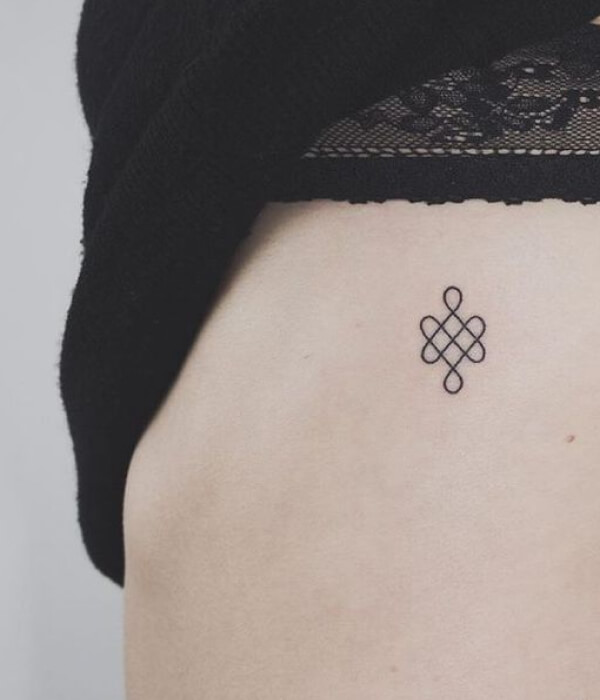 It's perfect for those who want something special but discreet at the same time since it can easily be hidden under clothing without overshadowing your everyday fashion choices. Choose this beautiful piece if you're looking to establish a personal connection or memorialize someone special in your life through breathtaking ink artistry!
7. Tree Of Life
This Tree of Life Celtic Tattoo will surely capture the eye and imagination. It features a stunning design with intricate knotwork representing interconnectedness while paying homage to nature. The tattoo has been expertly inked, using deep shading between the lines for contrast and texture, making it beautiful and meaningful.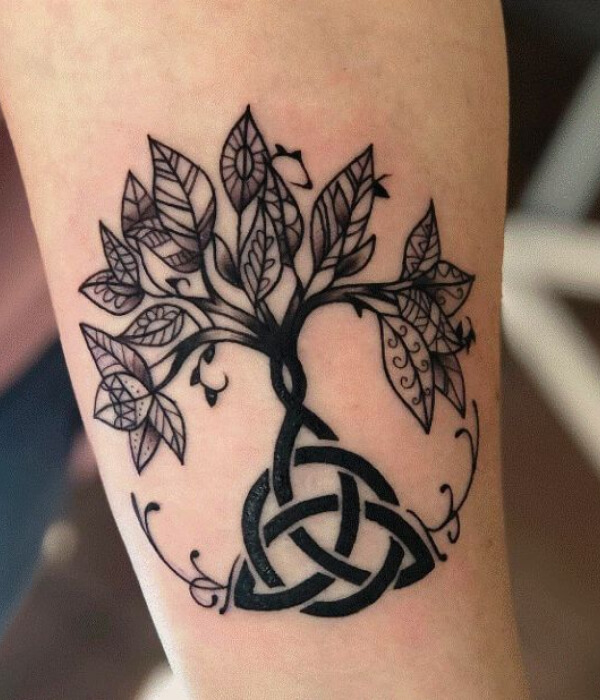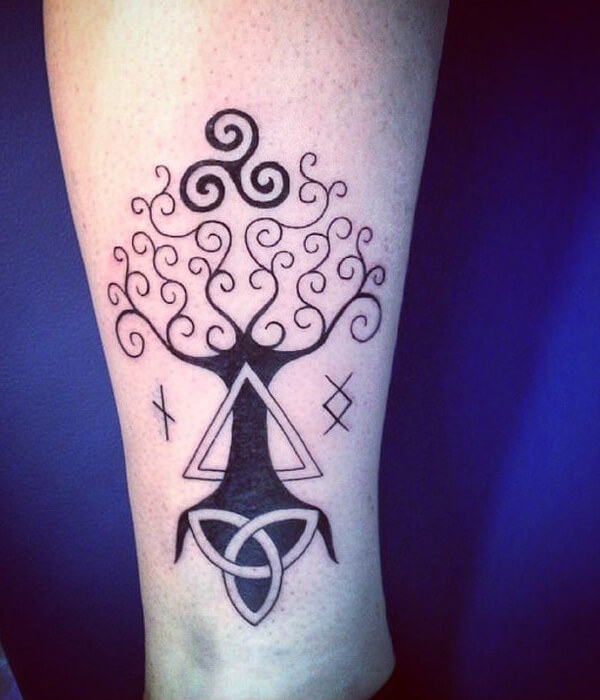 With its unique blend of symbols, this powerful symbol stands out from other traditional tree tattoos, conveying strength and courage and, growth & renewal – qualities that can inspire anyone who wears this ink! Whether you choose black work or coloring makes no difference: every style looks amazing when thoughtfully placed on your body!
8. Sacred Geometry Knot
Sacred geometry Celtic knot tattoos are the perfect way to portray your spirituality and connection to ancient cultures. These intricate designs feature interlocking shapes that can symbolize any number of spiritual or personal meanings, making them a unique form of expression.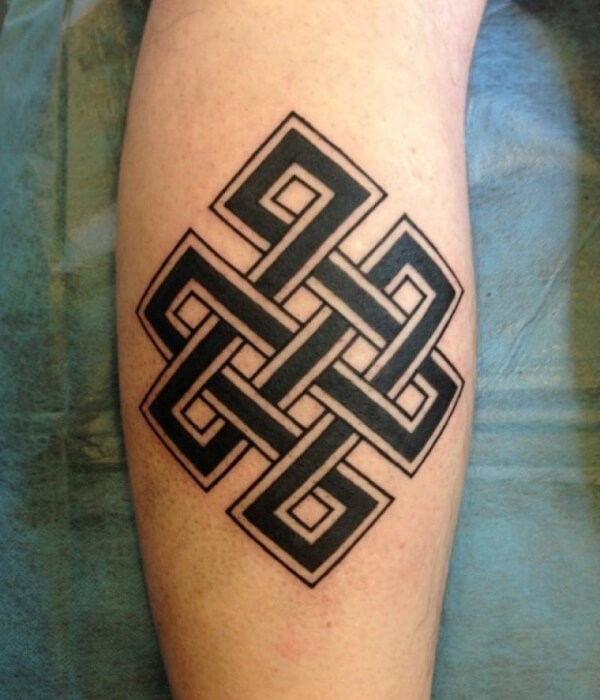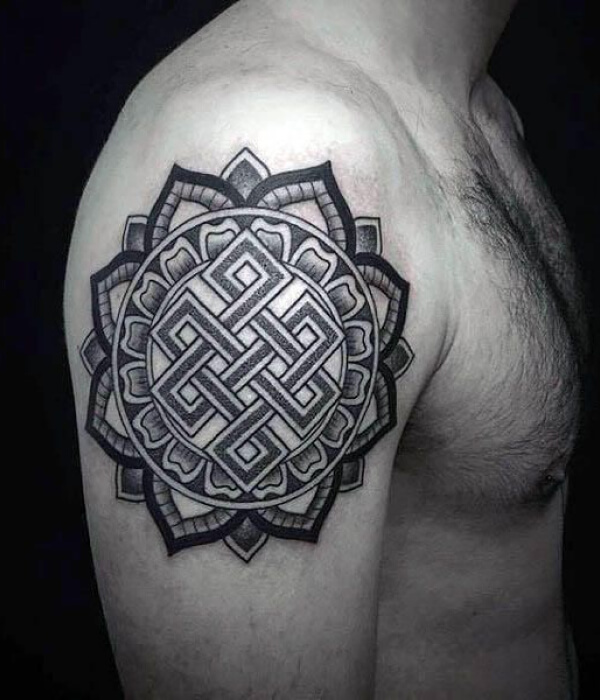 The knots have been used over centuries in Celtic culture, representing the interconnectedness between humanity and nature – but they also signify eternity, protection from harm, or transition through life's challenges. With these special symbols adorning your body, you will always carry a reminder on an inner and outer level of what is sacred in this world!
9. Celtic And Nordic Tattoo Design
Celtic and Nordic tattoo designs are popular with many people looking to express their style. These distinct designs have been inspired by traditional Celtic art, Scandinavian mythology, and symbols. They feature intricate weaving patterns that often incorporate knot work or interlacing lines, zoomorphic motifs such as dragons or other animals, powerful symbols of strength like hammers of Thor, runes for communication and protection practice in the north, etc.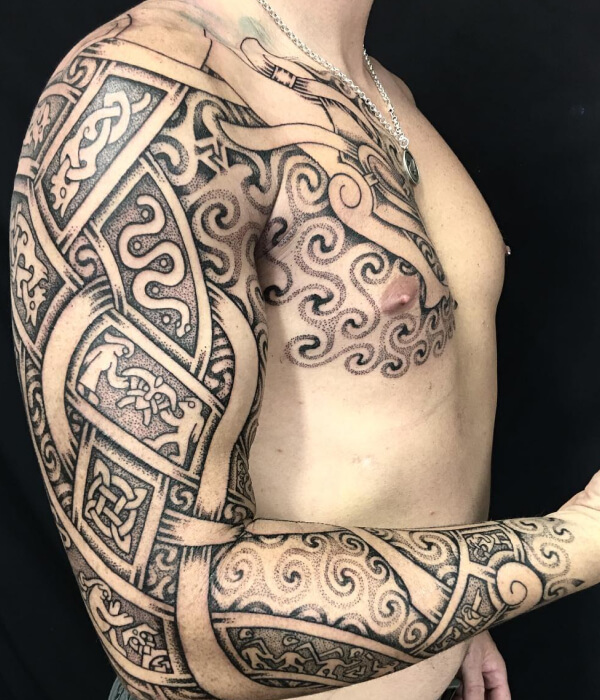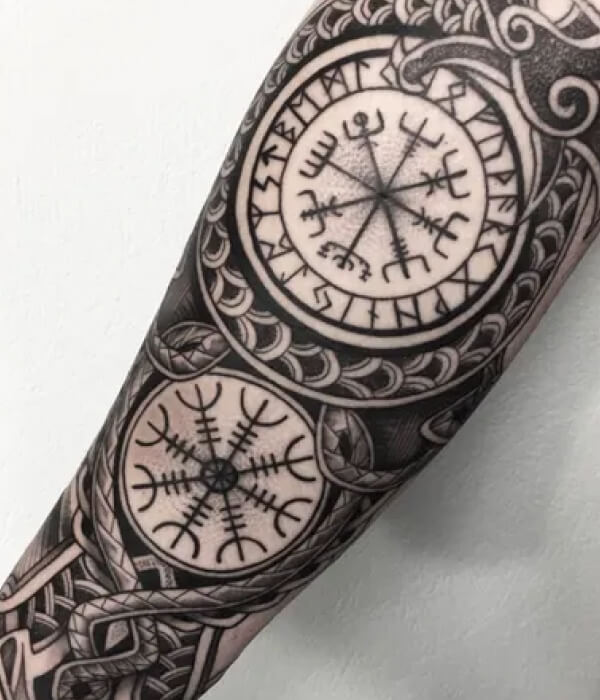 The intricate details make these tattoos particularly eye-catching and sought after by those who appreciate detail-orientated design work. With endless possibilities within this form of artwork, there is something truly special about each piece crafted with passion from a talented artist experienced in Norse/ Celt heritage arts!
10. Celtic Ascension Tattoo
This Celtic Ascension tattoo is an artistic representation of the journey through life. This symbolic design features a stylized figure rising from flowing waves towards a brilliant sun in its center, representing ascension and enlightenment.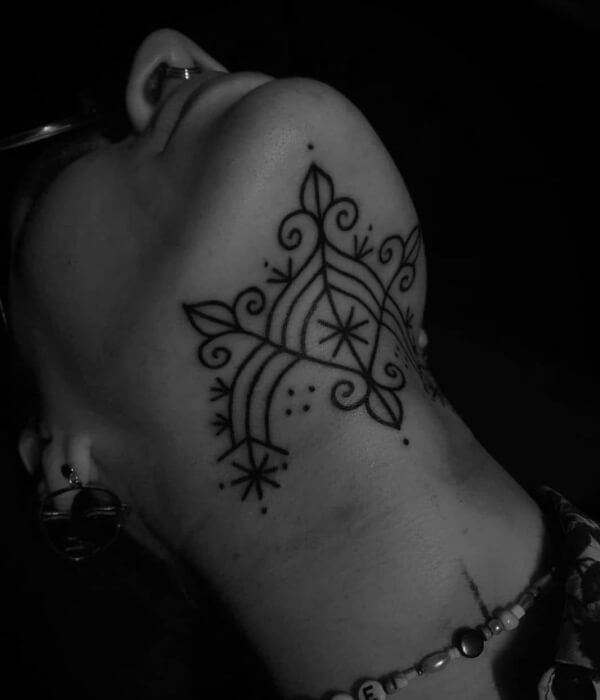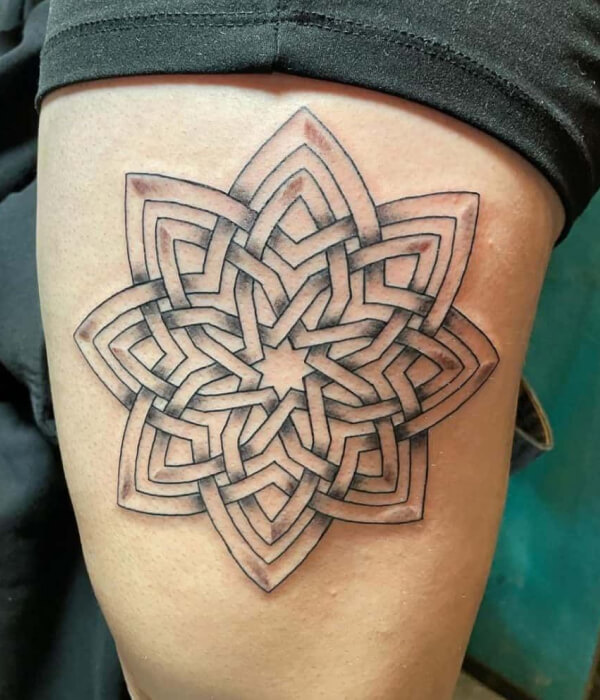 The swirling patterns around it are evocative of nature's changing elements as you move toward discovery and joy. With this timeless artwork permanently etched into the skin, every day brings inspiration for personal growth with both inner strength & peace found connections along the way.
11. Colorful Knot Tattoo
This vibrant knot Celtic tattoo is a stunning choice for those looking to make a bold statement. Meticulously designed and intricately detailed, this design will draw attention wherever it's seen! Featuring an eye-catching interweaving of vivid colors intertwined in the traditional Celtic patterning, this tattoo evokes feelings of history while providing something distinctive and modern.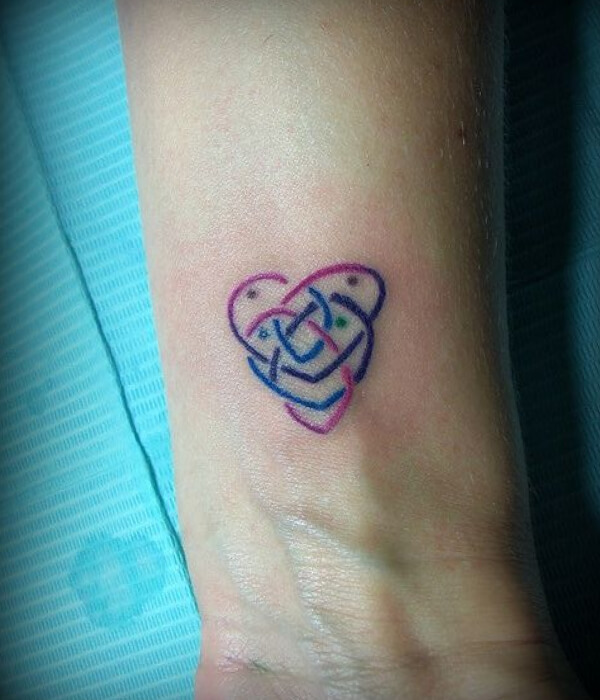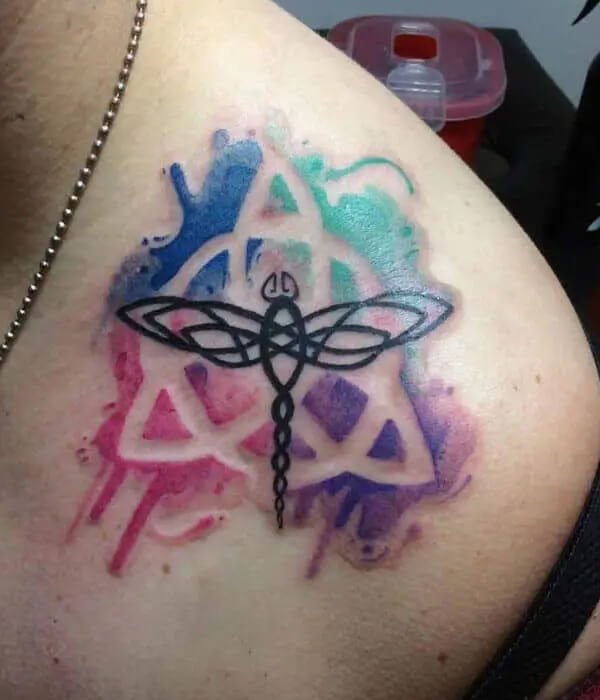 The pristine execution ensures that each line stands out with sharpness and precision – guaranteeing your new artwork becomes an instant feature piece on anybody's canvas! With its impressive looks, you can be sure no one else has anything, particularly like it.
12. Celtic Armband Tattoo
This authentic and stylish Celtic armband tattoo is perfect for anyone who appreciates traditional Celtic culture. Its intricate knotwork design, complimented by its bold black ink outlines, displays an air of sophistication that speaks volumes about the wearer's style.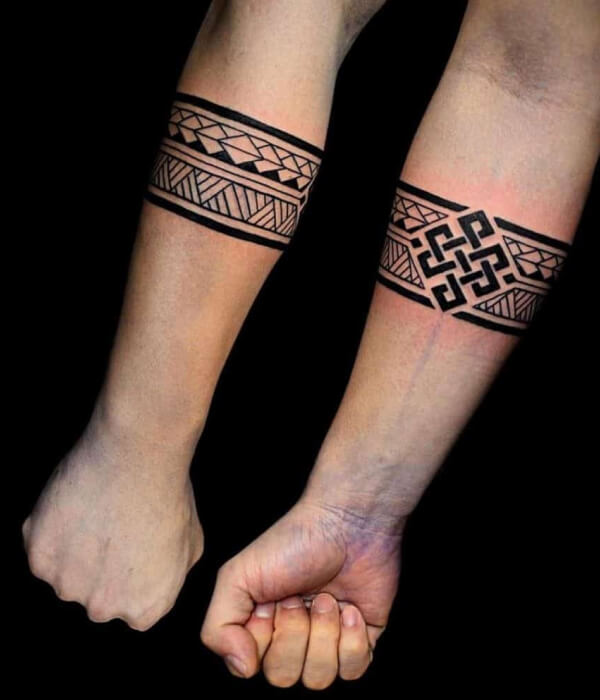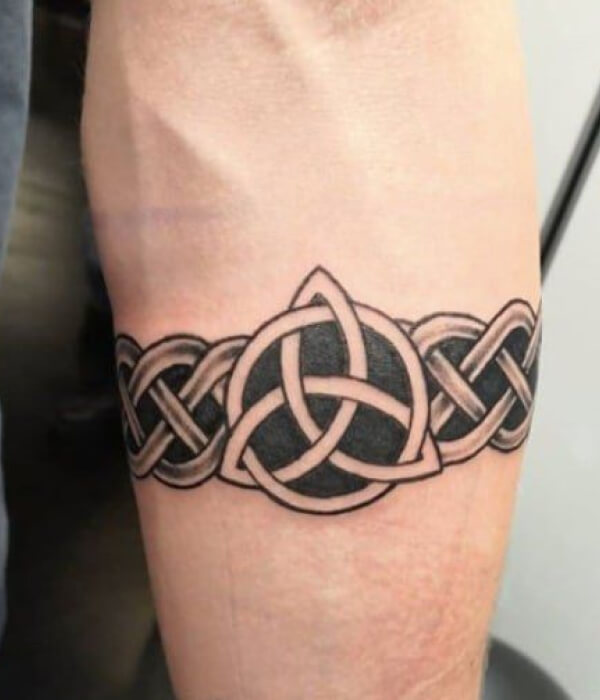 Furthermore, this piece permanently adorns your body, unlike any other type of jewelry or clothing item. This timeless creation perfectly captures the history and beauty associated with proud Celtic heritage while providing you with a look sure to be admired!
13. Celtic Fish Tattoo
Celtic-style fish tattoos are a great way to express your individuality. With intricate designs full of symbolism and meaning, this tattoo is ideal for anyone looking for something unique yet meaningful. Celtic knots wrap around detailed images representing power and strength or honor, courage, and loyalty, depending on how you interpret them.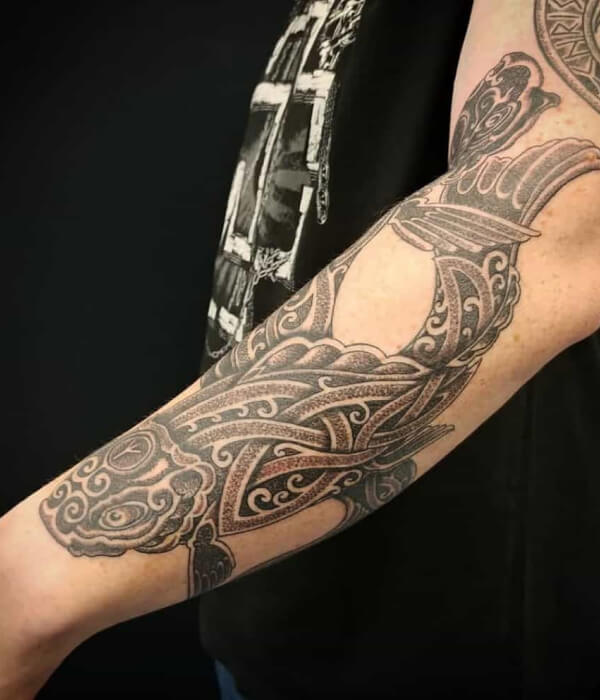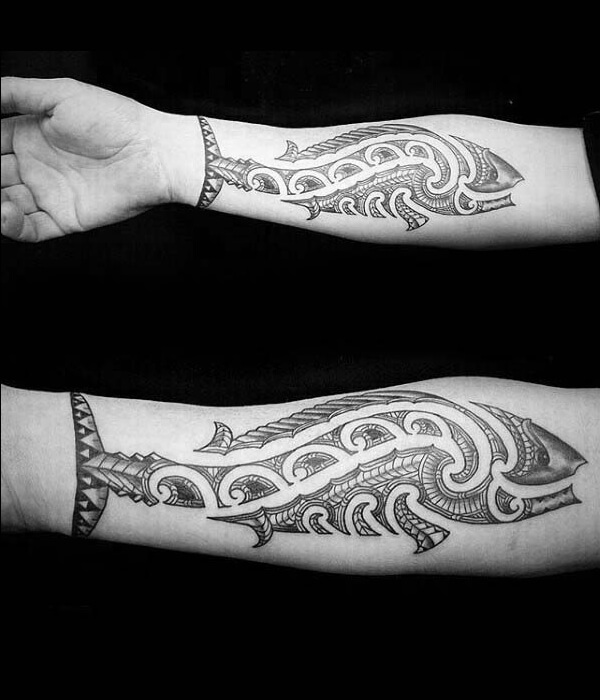 The luxurious colors in these pieces make them stand out from the crowd; they will surely catch your eyes wherever you go! Whether it's worn as a standalone piece or part of a larger body art project – with its complexity, beauty, and story weaving – there's no doubt that getting yourself one would be a fantastic decision!
14. Celtic Sleeve Tattoo
Celtic sleeve tattoos are a unique way to express your personality, culture, and heritage. These intricate designs feature repeating patterns of interlocking knots that create beautiful artworks overflowing with symbolism and meaning.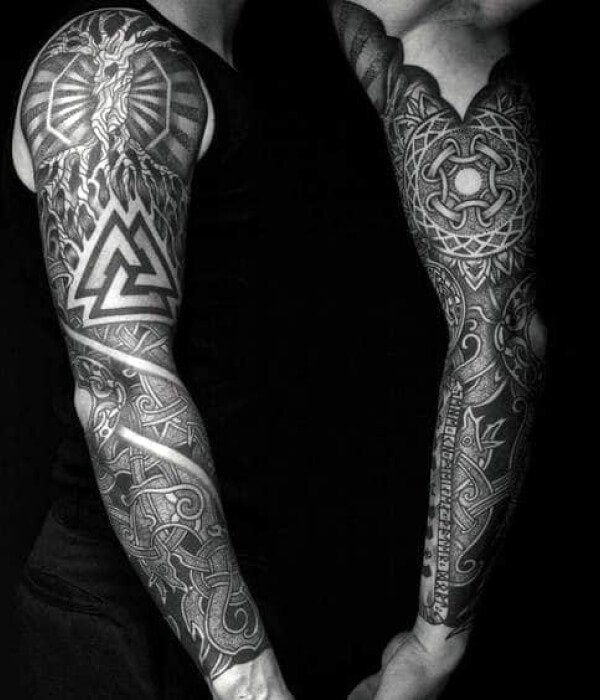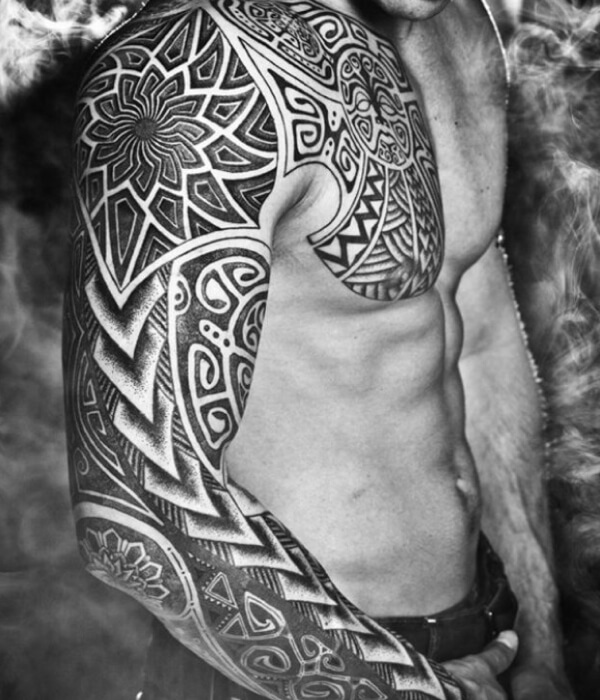 Celtic tattoo artists take great care when creating these works of body art, carefully layering various shapes, symbols, and colors to bring them all together into an eye-catching pattern. With expert shading techniques throughout the work, it ensures each design looks stunning even after years have passed since its completion – perfect for making a statement without saying anything!
15. Celtic Tattoo On The Back
This vibrant and unique Celtic tattoo on the back is the perfect way to express yourself! Featuring intricate knots, lines, and patterns that represent traditional Irish culture – this design offers a commitment to your cultural roots with its eye-catching color scheme.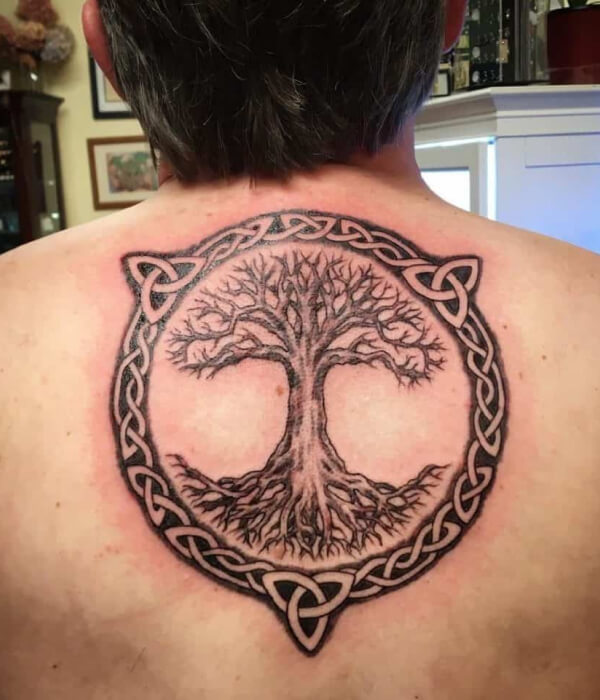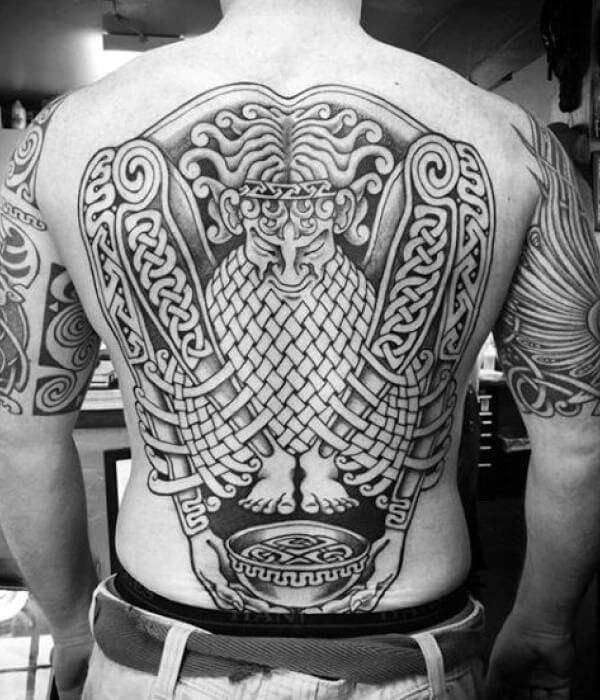 With high-quality inks used for each piece of art combined with meticulous attention from skilled artists, you can be sure that this exquisite tattoo will last long after its creation. Your body now expresses who you are, so show off your individuality with a legendary Celtic back tattoo!
16. Triple Goddess Tattoo
This triple goddess Celtic tattoo is an exquisite representation of the sacred feminine power and beauty captured in Dublin-style art. Comprised of a trinity spirit interlinked with three distinct shapes, this piece reveals the timeless mysteries within each symbol—the lunar crescent representing femininity, strength, and renewal; a sun circle signifying fertility; and a spiral knot embodying uninterrupted life cycles.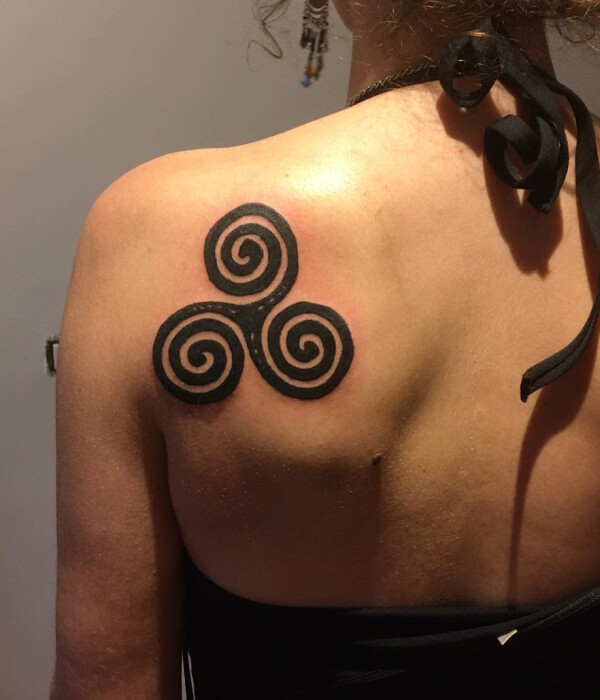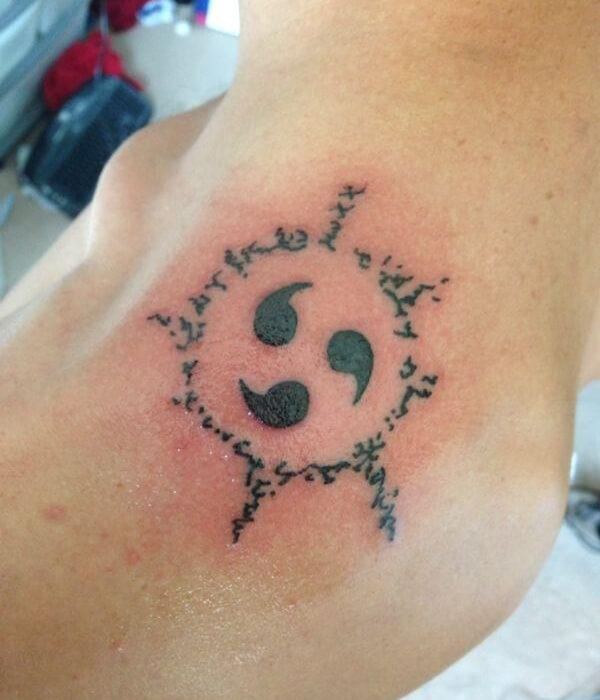 Hand-crafted by experienced professionals using top-quality materials for optimal durability & clarity, it's sure to be treasured forever! With exceptional attention to detail paired with its classic design elements, this highly sought-after triple goddess Celtic tattoo will adorn your body with elegance while offering deep spiritual meaning.
17. Floral Knot Tattoo
This stunning floral knot Celtic tattoo is the perfect way to add a touch of elegance, sophistication, and personality to your look. It features intricate interlocking flower petals that symbolize love, harmony, and eternal life. The detailed design is hand-drawn using traditional methods for a truly unique piece that will last forever.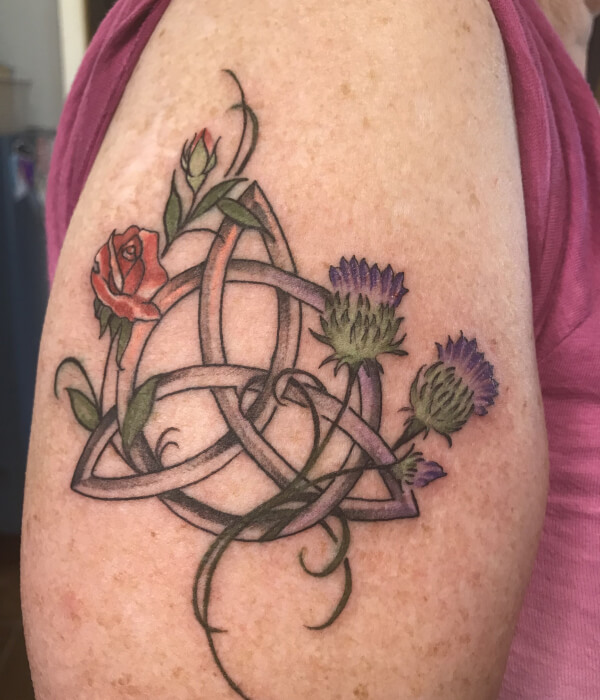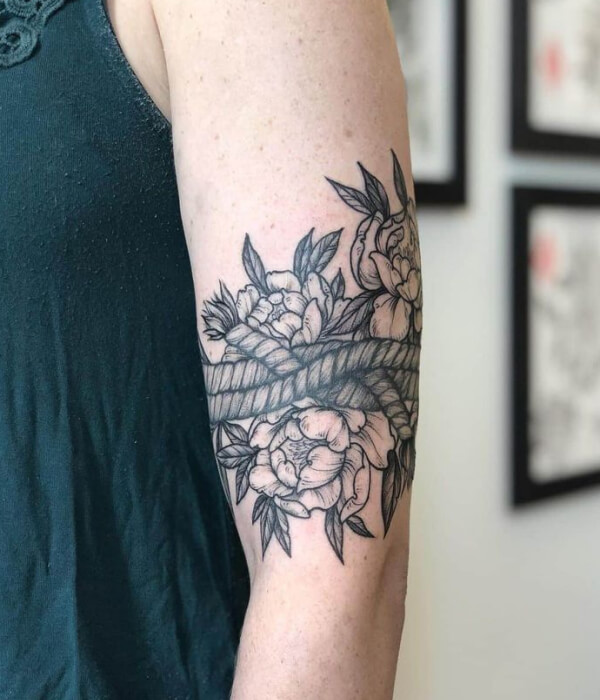 This elegant yet powerful statement can be placed on any part of your body, making it an unforgettable conversation starter wherever you go! Whether worn alone or alongside other tattoos, this artwork will bring out the best in you while highlighting your individuality with style.
18. Celtic Warrior Tattoo
Celtic warrior tattoos are unique, eye-catching designs suitable for both men and women. Representing strength, courage, and honor, they have become popular among those looking to express their identity or values through body art.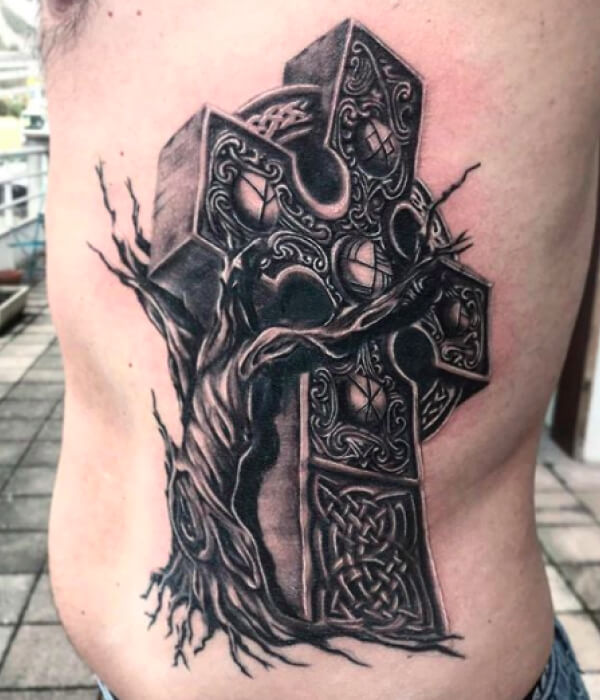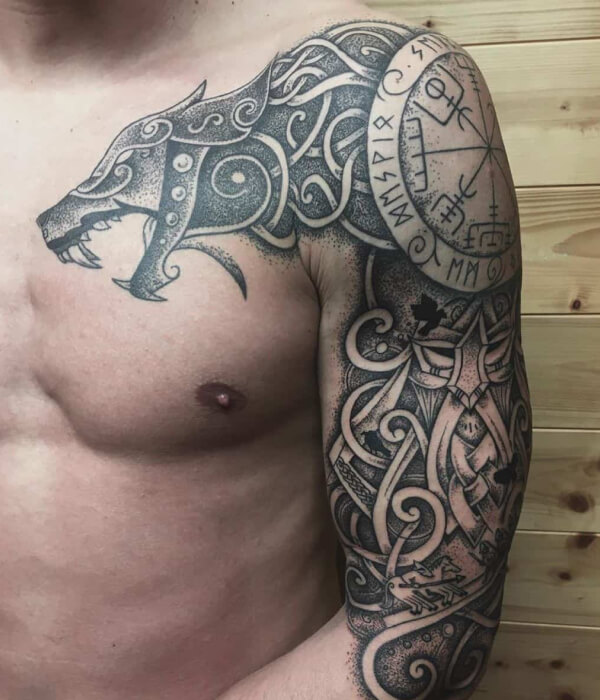 The intricate lines of a Celtic design make it perfect for customizing with personal touches like names or dates, providing an elegant tribute to one's heritage that is sure to be admired by all who take in its beauty. Partner this look with bright pops of color, such as deep reds and purples, creating a timeless piece that will never go out of fashion.
19. Celtic Wolf Tattoo
A Celtic wolf tattoo is an excellent form to define your bond with nature and strength. Representing power, courage, loyalty, and wisdom in ancient mythologies for centuries, it's no wonder many people opt for this particular design when considering a permanent body art piece. Customize yours by adding unique elements that convey personal meaning – add tribal designs or intricate knotwork around its silhouette if desired.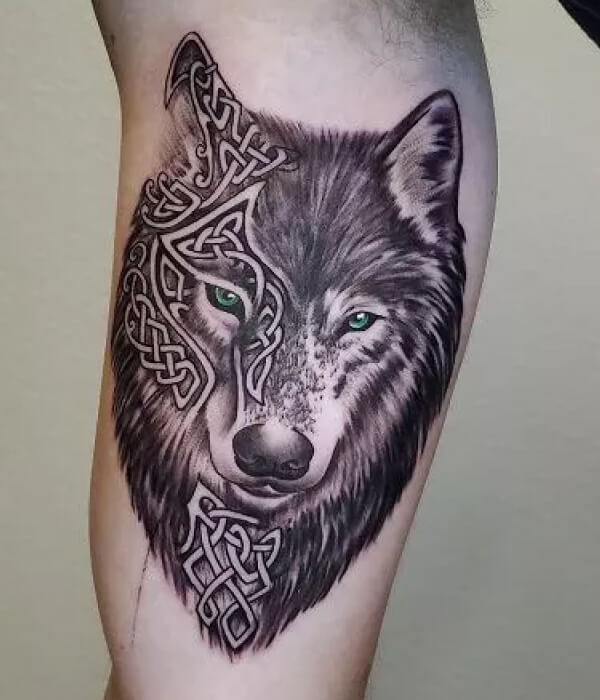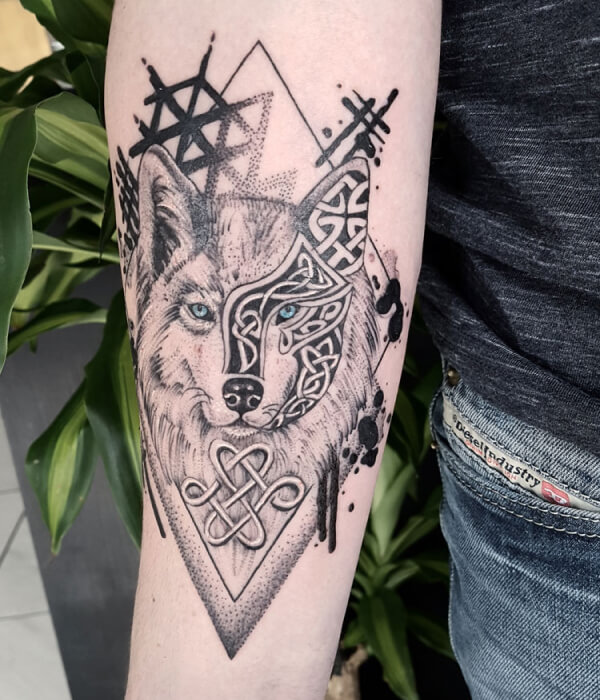 Professional artists will work closely with you to ensure you get the exact look of envision while using safe methods during ink application.
20. Celtic Tribal Tattoo
Celtic tribal tattoos are beautiful and meaningful symbols of heritage and culture. Created using intricate knotwork designs, Celtic tribal tattoos represent the ancient tradition of Celtic nations through powerful visuals. These stunning images can be found in traditional black ink and vibrant colors like green, blue, or purple to express various meanings depending on the wearer's wishes.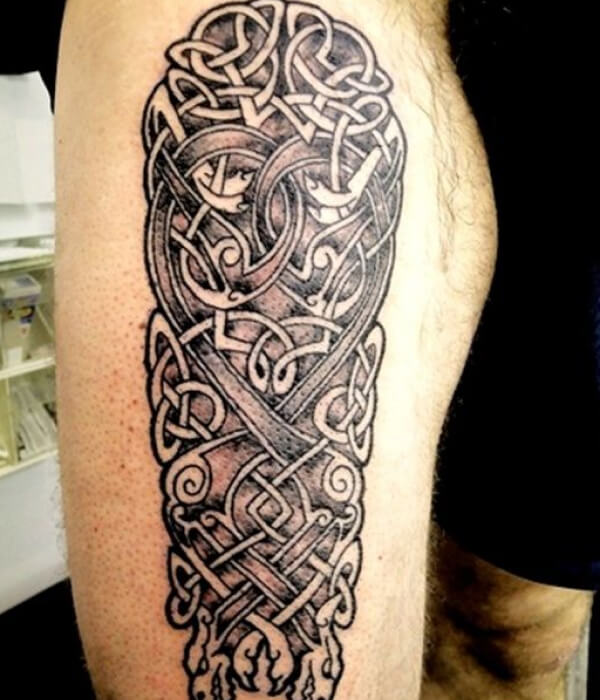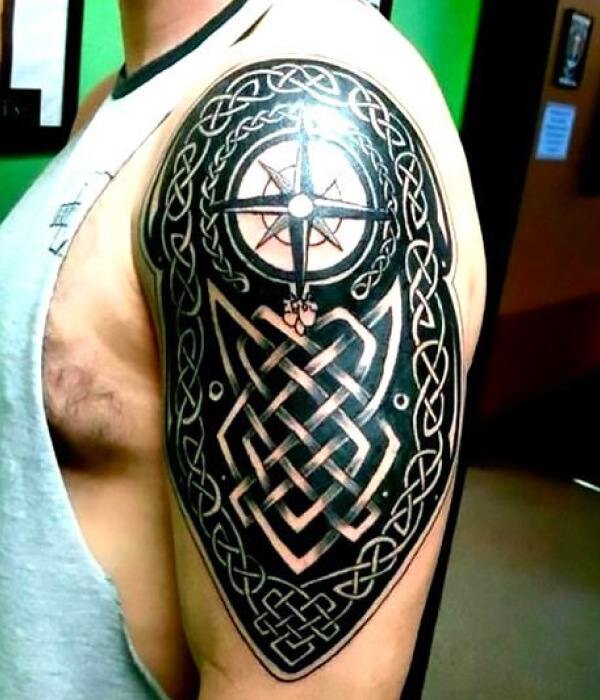 They are also commonly adorned with other features such as spirals, animals, or stars for even more personalization options so everyone can find their unique style! Whether it's for expressing pride in one's ancestry or simply wanting a timeless design that will never go out of fashion – there is something special about sporting this type of artwork forever etched into your skin: an everlasting reminder to carry wherever you may wander!
In conclusion, Celtic tattoo ideas represent a unique and meaningful way to express one's style. Whether it's the intricate knot work or traditional symbols of nature like animals, trees, and flowers that attract people to this type of art form – they are an eye-catching choice for many tattoo enthusiasts.
They deliver endless options in terms of design variations while remaining aesthetically pleasing. Aspiring tattoo artists will find no shortage of inspiration when exploring Celtic tattoo designs – making them an ideal option for anyone considering taking their body art dream into reality!
Please follow and like us: