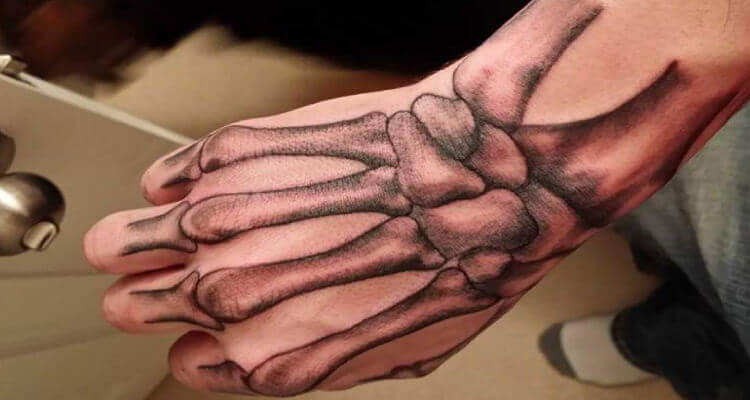 50 Incredible Skeleton Hand Tattoos
Posted on
Looking for a tattoo design to embrace the dark side stylishly???
If yes, then this post is for you. Here in this post, we will discuss the Skeleton tattoo and its meaning and some terrific skeleton hand tattoo drawing.
Let's get started……
A skeleton hand tattoo is perfect for men who like to embrace their dark side elegantly. Skeleton tattoos make for eye-catching tattoo ideas and tattoo designs. People who like cool tattoo ideas can opt for this brilliant death-themed body artwork. Skeleton tattoos have a gothic design with dark colors that symbolizes death.
What Does A Skeleton Tattoo Mean?
A skeleton tattoo is the rebel's hallmark. Skull tattoos have always been popular among many generations for their aesthetic value as well as a symbol of mortality. Skull tattoos typically represent rebirth, survival, luck, power, overcoming adversity, and major lifestyle changes. The meaning, however, varies depending on the design of the tattoo.
Skull tattoos are associated with toughness, power, and masculinity in Western cultures. They can also represent a dangerous lifestyle, which is why many motorcycle riders have skull tattoos. While people in Mexican culture wear sugar skull tattoos to remember a deceased loved one positively and meaningfully. Skeleton tattoo ideas is the most well-known representation of the Day of the Dead. It emphasizes the significance of the lost ones. The sugar skull is frequently placed on the grave of the deceased so that they can visit on the Day of the Dead.
To make the tattoo stand out, even more, use interesting ink or cool designs.
Best Skeleton Hand Tattoos Ideas for Girls and Boys
1. R

ose Skeleton Hand Tattoo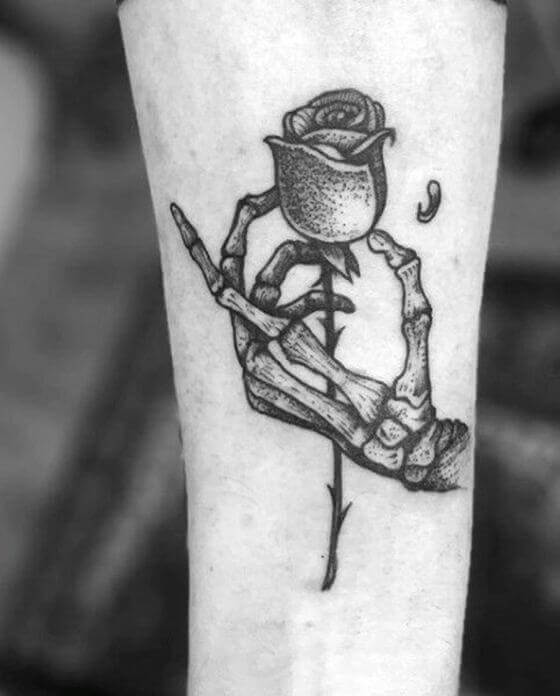 A rose with a skeleton can have a deeper meaning, especially if it is realistically rendered. A skeleton hand holding a rose is for people looking for unique tattoo ideas. This tat represents both love and death. This also signifies a specific time period that you spent with your loved one.
2. Memento Mori
Memento Mori is one of the most popular skeleton hand tattoos. "Memento Mori" represents the popular Latin phrase that means "remembering your own death." This tattoo design represents human mortality and emphasizes character growth, which means the death of negative qualities in ourselves.
3. Forearm Skeleton Hand Tattoos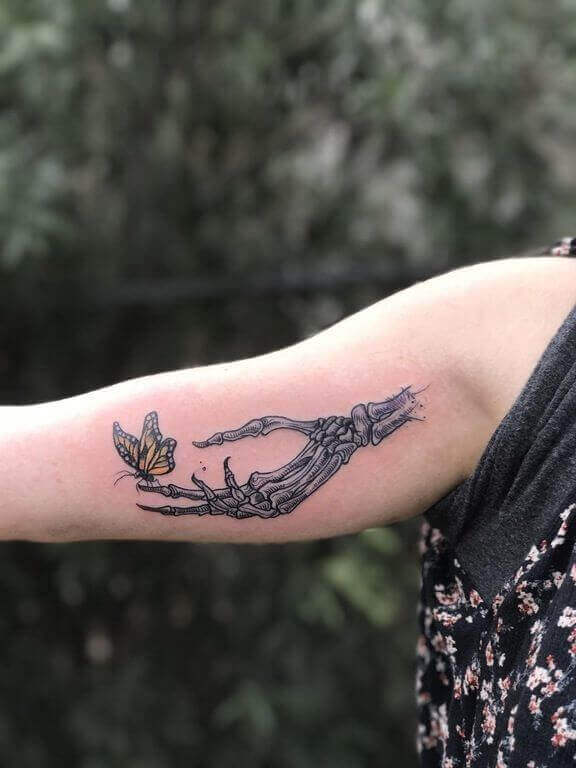 4. Minimalist Skeleton Hand Tattoo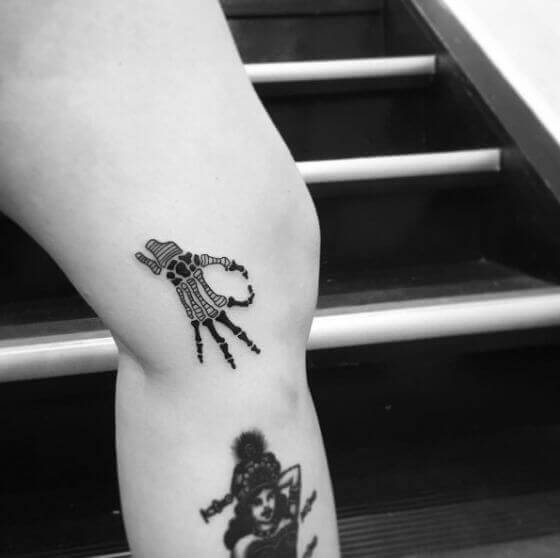 Hand tattoos are truly works of art. A minimalistic skeleton hand tattoo will look amazing. Get a small skull etched on your hand in black ink, and that is enough! Subtle and a very stylish tattoo ideas for men.
5. Traditional Skeleton Hand Tattoo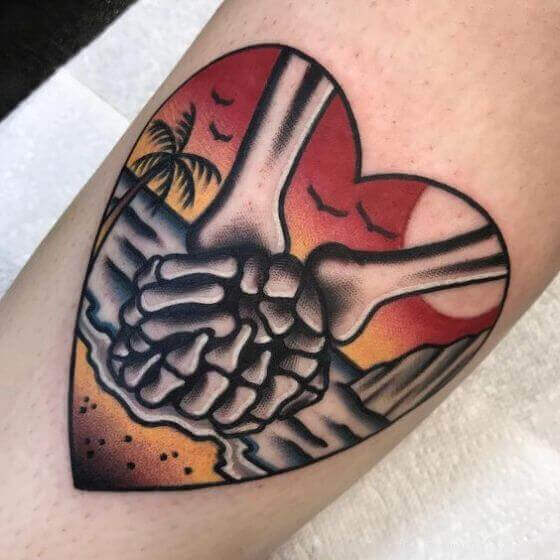 Skeleton Hand is another simple skeleton tattoo idea for people seeking simple skeleton hand tattoos. Skeleton's hand tattoo looks exceptionally beautiful etched in black with some shading work. You can get this one etched on your forearm or biceps, anywhere it will look awesome!
6. Dot Work Skeleton Hand Tattoo Design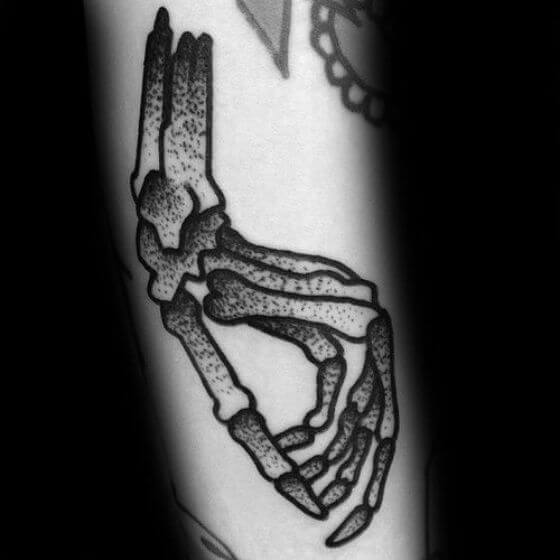 Dot Work Skeleton Hand Tattoo Design is an amazing tattoo design for men of all ages. This dot work skull tattoo is sure to make for an eye-catching tattoo design idea. Get this one etched on your forearm.
7. Skeleton Hand with Beads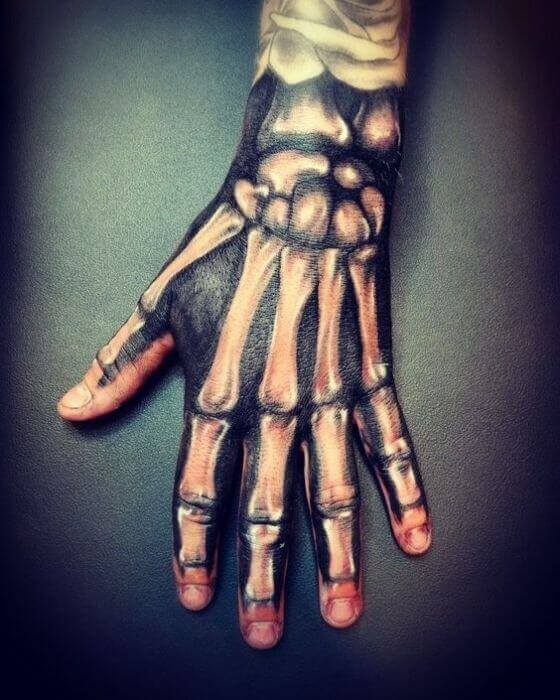 A beautiful tattoo design for one and all! The skeleton is often associated with more than just death, as it has been associated with bravery, the afterlife, protection, sacrifice, and chance. Skeleton's hand is one of the most intriguing depictions of death. Adding beads to the skeleton hand will take the tattoo design to a whole new level!
Related Search: 50 Unique Palm Tattoo Designs For Women
8. Skeleton Hand with Flowers Tattoo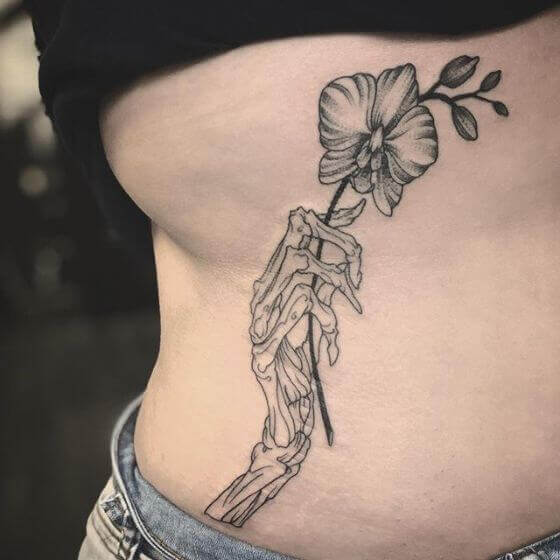 Hand tattoos with a flower symbol represent discovering beauty. Get this beautiful tattoo on your arm in vibrant colors. This makes for a head-turning tattoo design!
See More: 60 Delicate Floral Tattoo Designs
9. Colorful Skeleton Hand Tattoos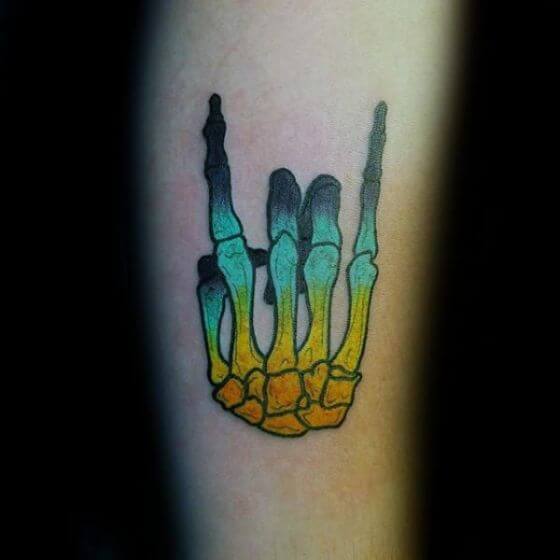 Get a colorful skeleton hand tattoo on your arm. A unique tattoo design for men looking for a simple body artwork! This tattoo design looks cool when etched on the arm.
10. Skeleton Hand Tattoos on Hand
If you have no problem flaunting your body artwork openly, then the perfect place for a skeleton hand tattoo is your hand. Get a skeleton hand etched in black on your hand; it will make for an amazingly noticeable tattoo design.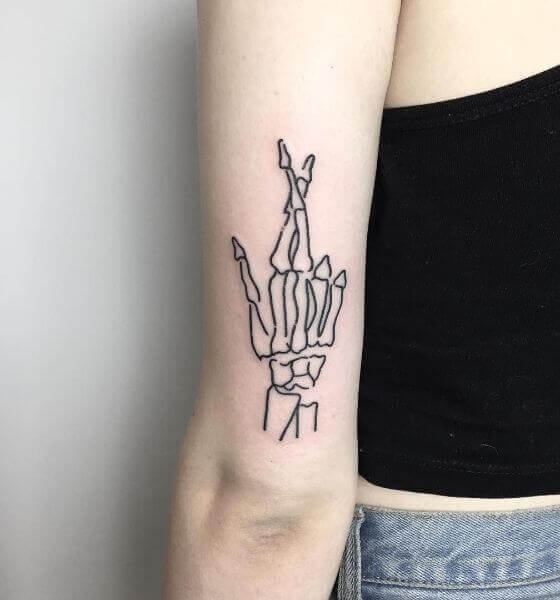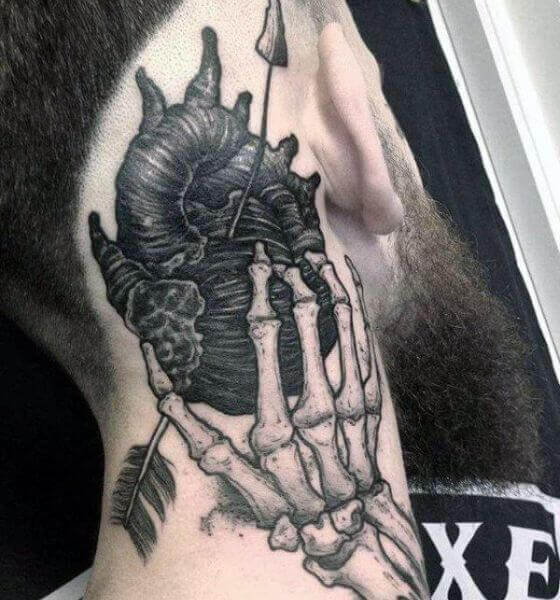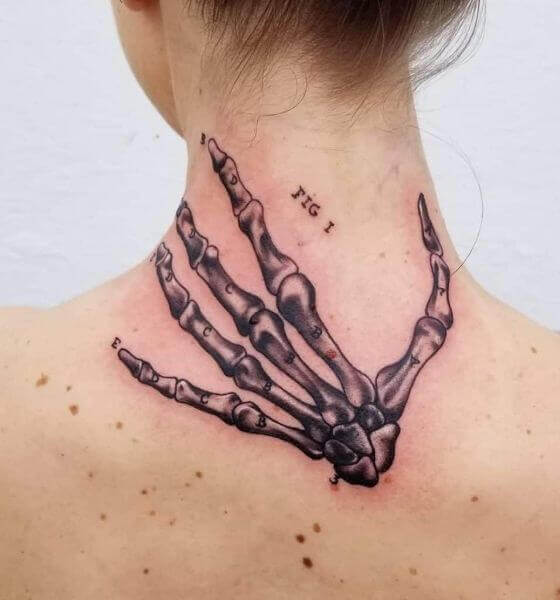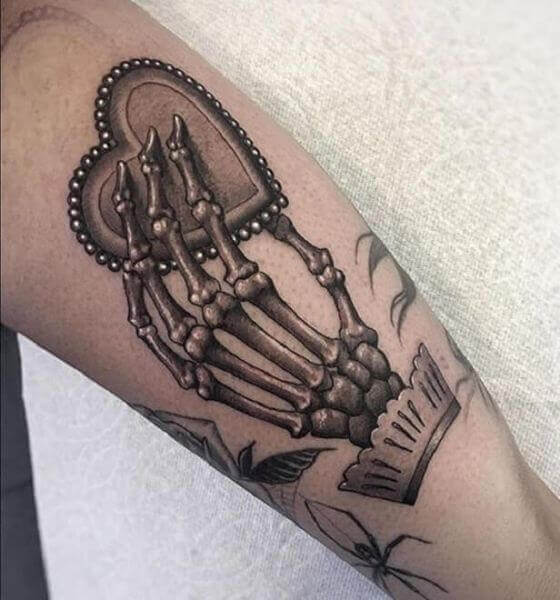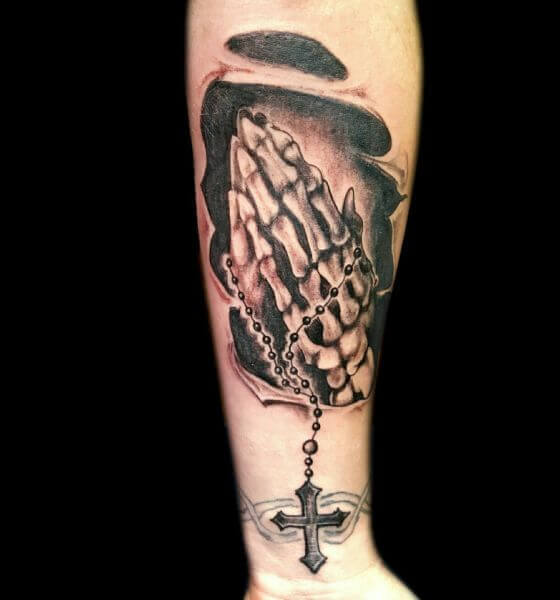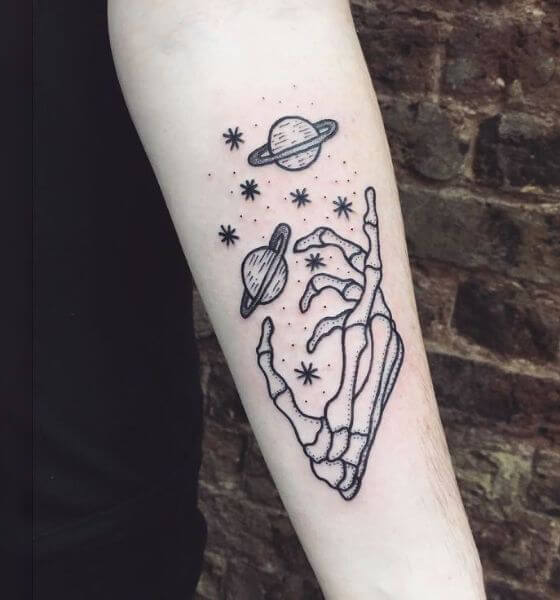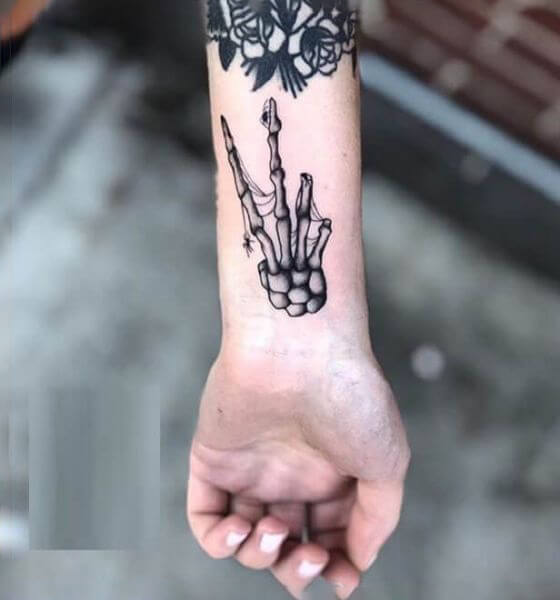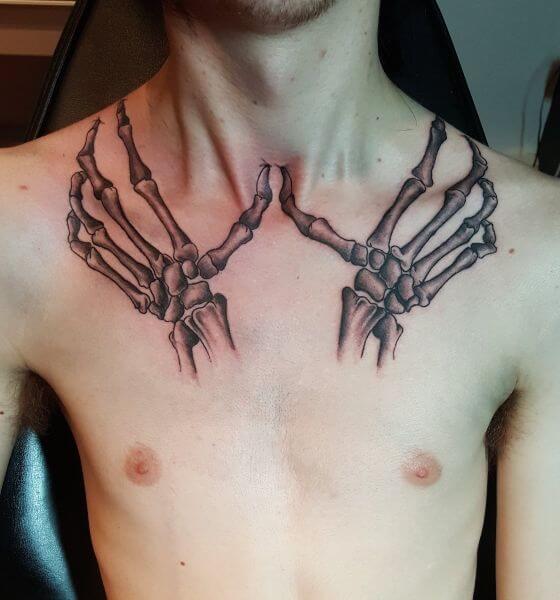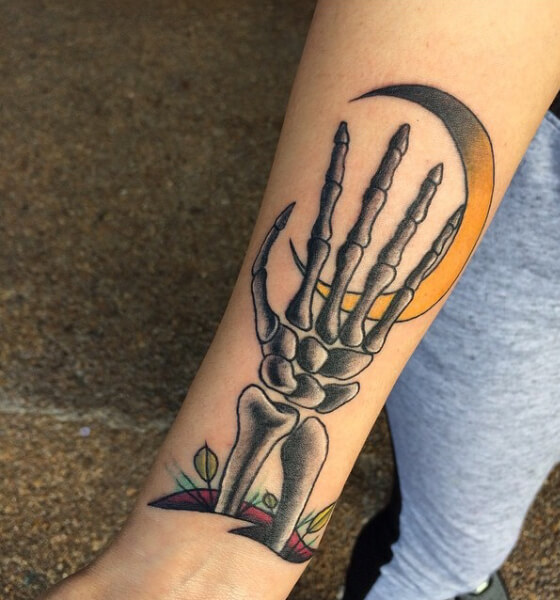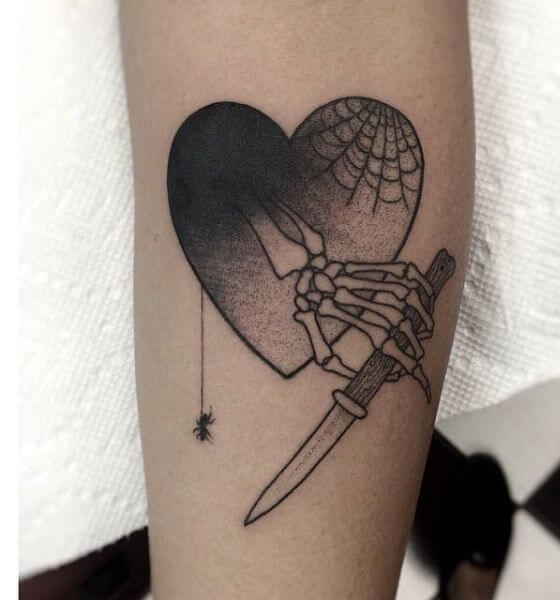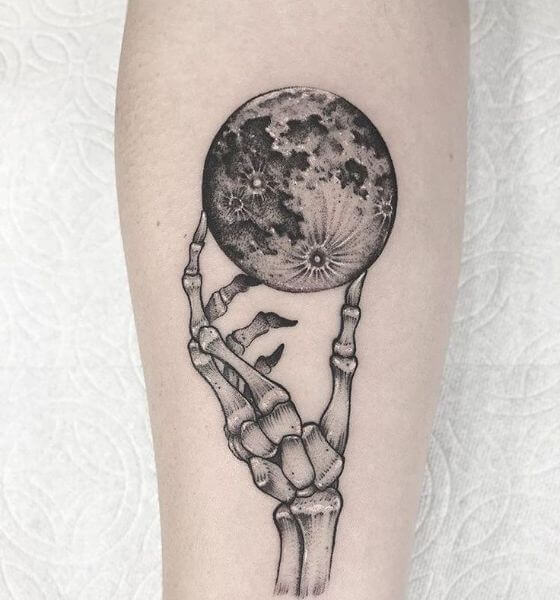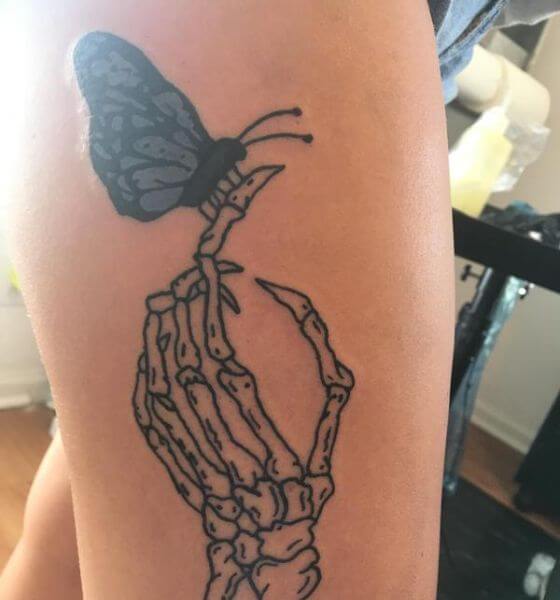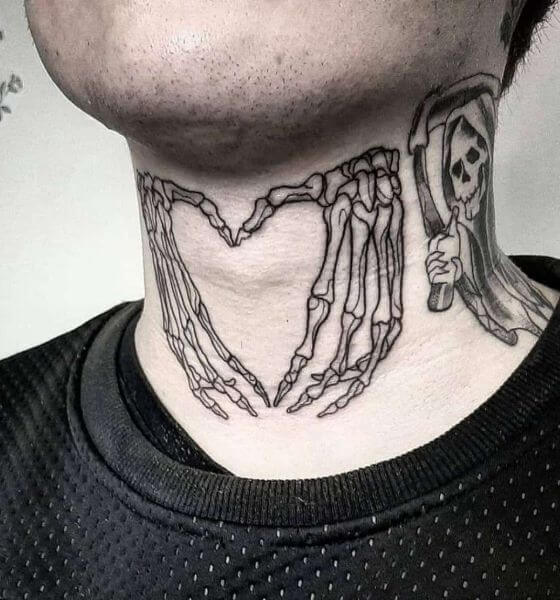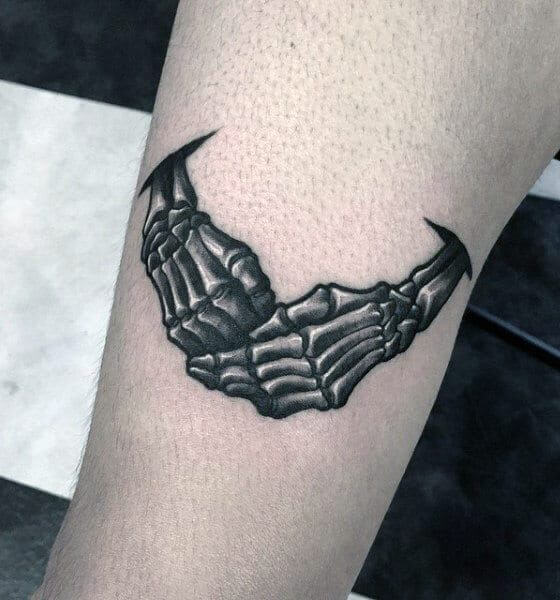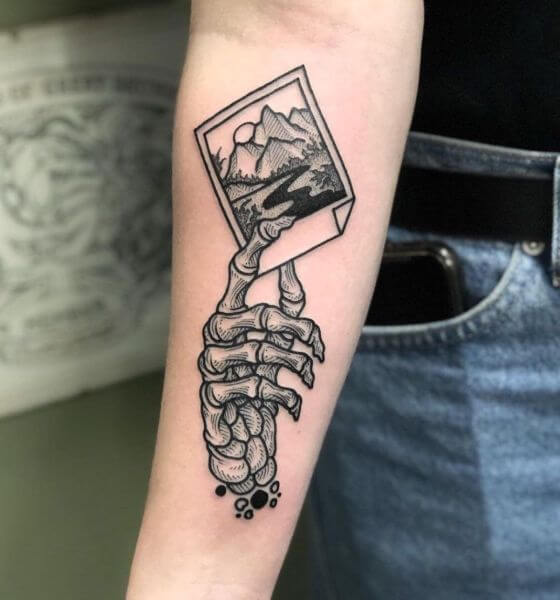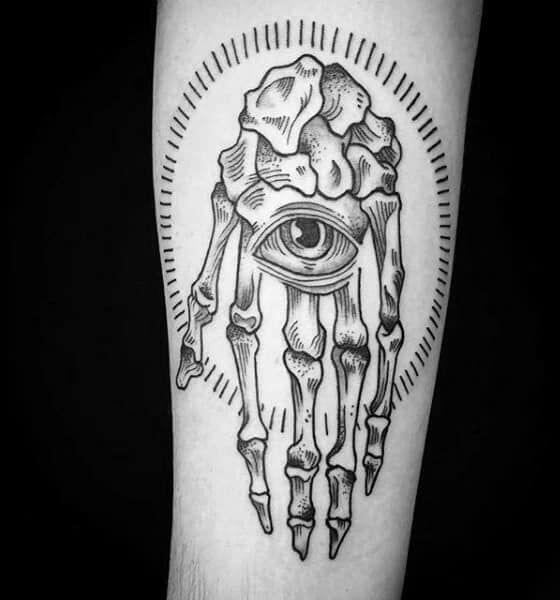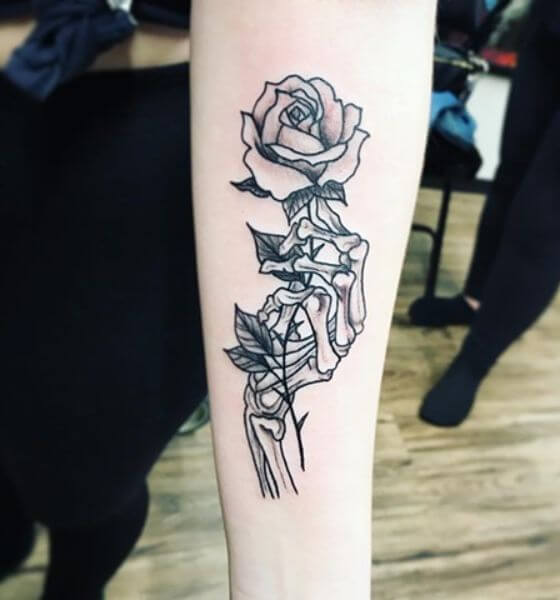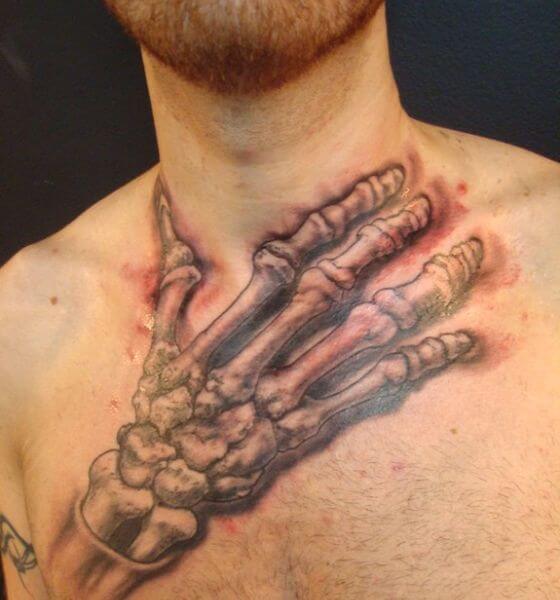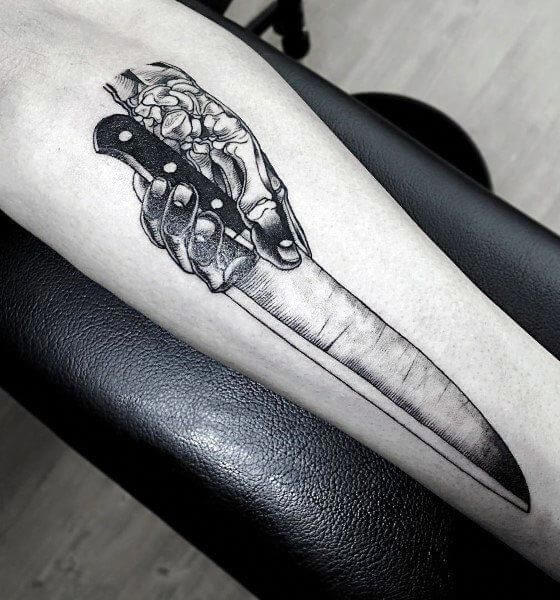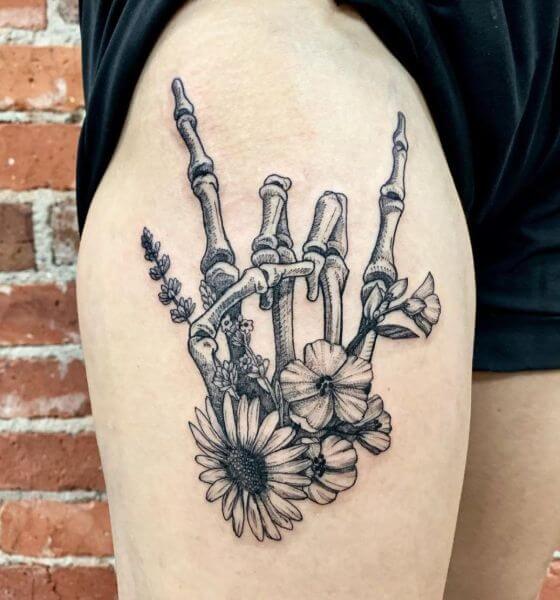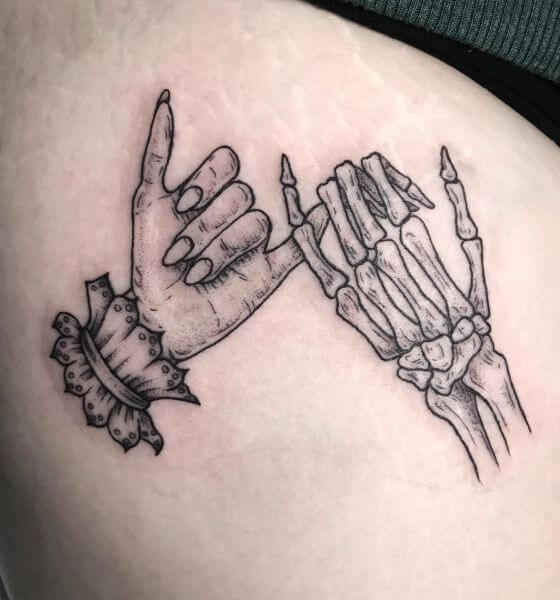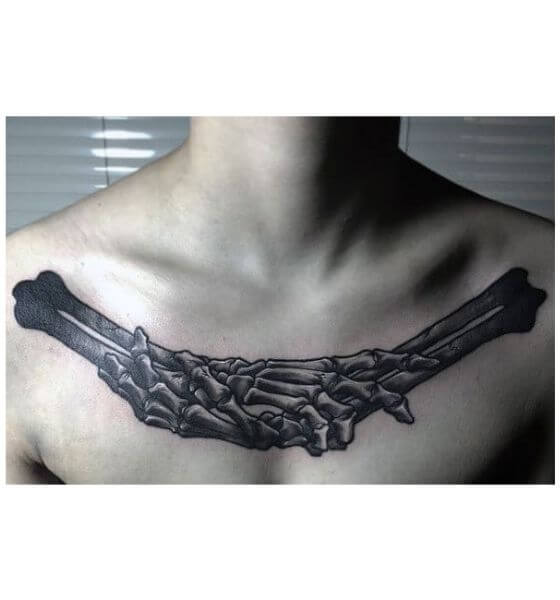 Wrapping it up…..
These are the ten best skeleton hand tattoo designs for you to get inspiration from. Undoubtedly, skull tattoos look mesmerizing, and the reason for that is the strong meaning that they hold. You can get any of the aforementioned tattoo designs that match perfectly with your needs.
Happy Tattooing… ☺ ☺
Please follow and like us: