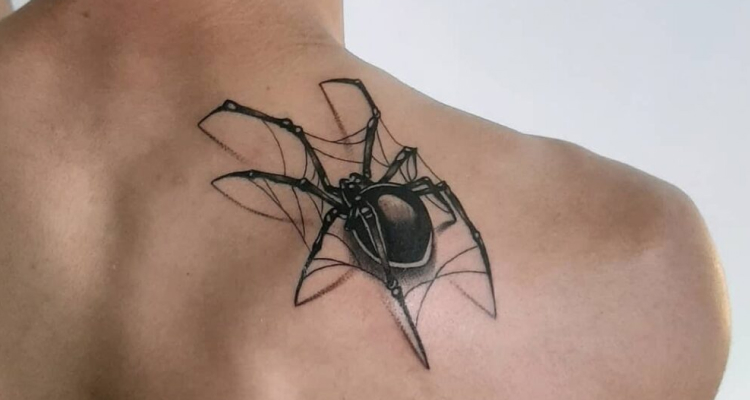 Top 30 Gorgeous Phantom Troupe Tattoo Designs and Ideas
Posted on
When it comes to body artwork, there is no dearth of tattoo designs. Tattoo lovers can get inspiration from anywhere, from their favorite celebrities to anime series. And one such example is the Phantom Troupe tattoo design.
The Phantom Troupe tattoo has gained immense popularity ever since the release of "Hunter x Hunter," one of the most successful anime series ever produced. This six-season series has a total of thirteen people; all of them are highly skilled users of Nen, and they all have a tattoo of a numbered spider on their bodies.
This series has made people enticed about the Phantom Troupe tattoo. There are a lot of people who are now interested in getting this beautiful tattoo design.
If you're wondering what a Phantom troupe tattoo means and how you can get one, then this post is for you.
In this post, we will go through the Phantom Troupe tattoo meaning along with Phantom Troupe tattoo ideas.
So, let's get started…
Phantom Troupe Tattoo Meaning
In the popular anime series "Hunter x Hunter," the Phantom Troupe, a group of thirteen highly trained and lethal criminals, plays a pivotal role. Each member of the Troupe has a tattoo of a spider etched on their body.
The tattoo of a spider signifies both their role as killers and their readiness to resort to any means necessary to achieve their objectives. This spider tattoo has become pretty popular amongst the fans of the series. Most of them identify the "Phantom Troupe" tattoo as an important and significant emblem.
There are two aspects to the significance of the Phantom Troupe tattoo. It acts as a sign of the wearer's commitment to the group that they are a part of. This demonstrates that they are willing to kill the Troupe. Also, the members of the Troupe are willing to die for the cause. On the other side, the tattoo also reflects the wearer's proficiency as a killer.
For "Hunter x Hunter" fans, the Phantom Troupe tattoo is a representation of intricate and fascinating plots and characters.
The Troupe is notorious for its viciousness and is responsible for some of the most horrible atrocities. The members of the Troupe have all been given the same name in reference to the tattoo that they have. The tattoo is meant to be a symbol of their dedication to the group. Often it is placed on a visible area of the body, such as the arm or the chest so that others can see it.
The Troupe Members
Everyone in the Phantom Troupe, except Chrollo, the head of the Troupe, has a tattoo of a spider with twelve legs somewhere on their body. The head of the Troupe does not have a spider tattoo sets him apart from everyone else. The spider tattoo serves as a visual representation of the member's position within the organization.
This spider tattoo serves as the logo of the Troupe. The 12-legged spider that every member of the Troupe has a distinct appearance.
15 Best Phantom Troupe Tattoo Ideas
1. Phantom Troupe Forearm Tattoo
When it comes to Phantom Troupe tattoo design, the forearm is a pretty popular place for it. People who wish to keep their tattoos visible most of the time prefer getting them on their forearms. You can get a Phantom Troupe tattoo either on the inner forearm or the outer side of it. No matter where you get it, it looks amazing.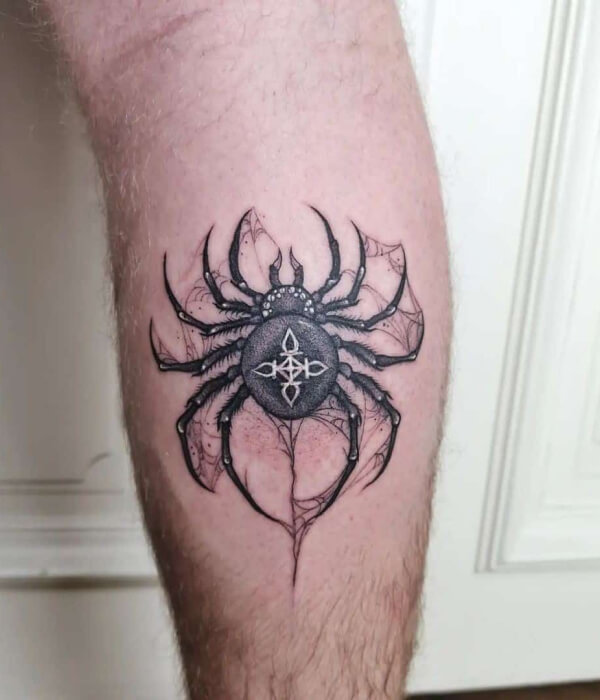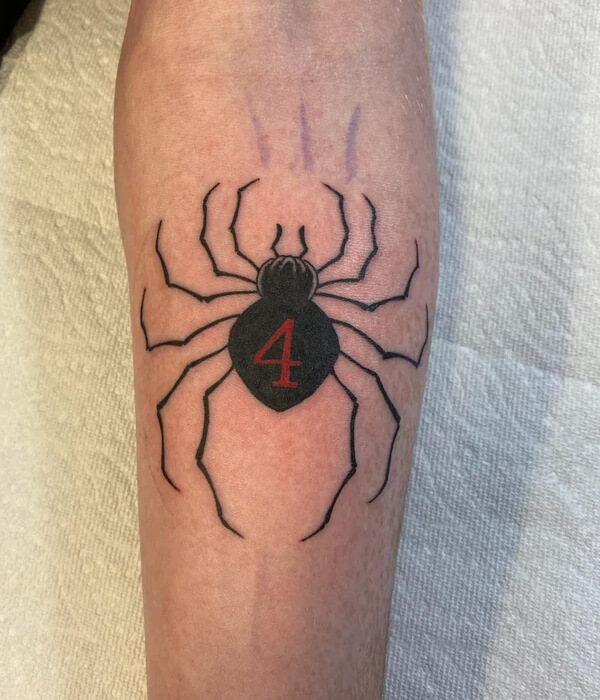 2. Phantom Troupe Chest Tattoo
Chest tattoos look awesome. If you want a tattoo that you can keep hidden as and when you want, then the Phantom Troupe chest tattoo is the best. However, know that this could be a pretty painful tattoo design, as chest tattoos are painful. You can have a small-sized Phantom Troupe tattoo on your chest if you want. Even a larger-sized spider will also look cool etched on your chest. Choose wisely!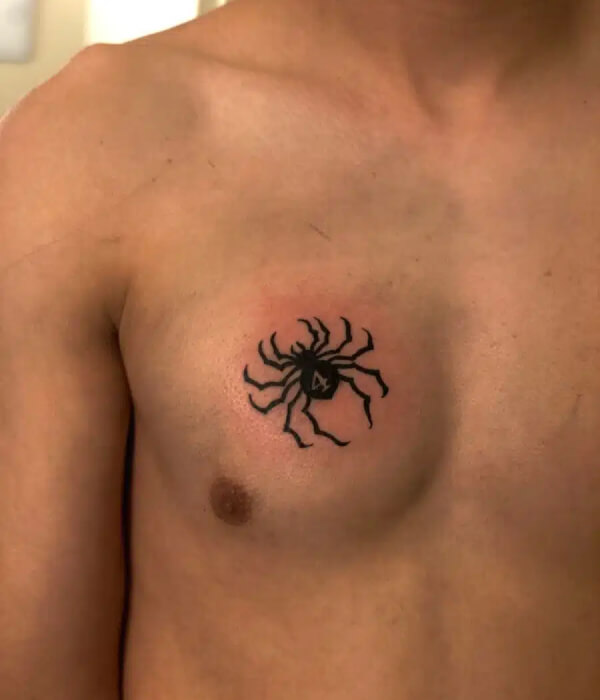 3. Phantom Troupe Rib Tattoo
If you're looking for a one-of-a-kind placement, then a rib tattoo is apt. Rib tattoos look awesome. The best thing is that you can keep them hidden at places where tattoos are prohibited, such as your job. Know that rib tattoos are painful designs because of the absence of fat and muscle in the area. Also, the rib region is close to the bones. Getting a tattoo in the rib area is believed to be one of the more painful places on the body. Make sure you are ready to endure the pain before you choose to get Phantom Troupe Rib Tattoo.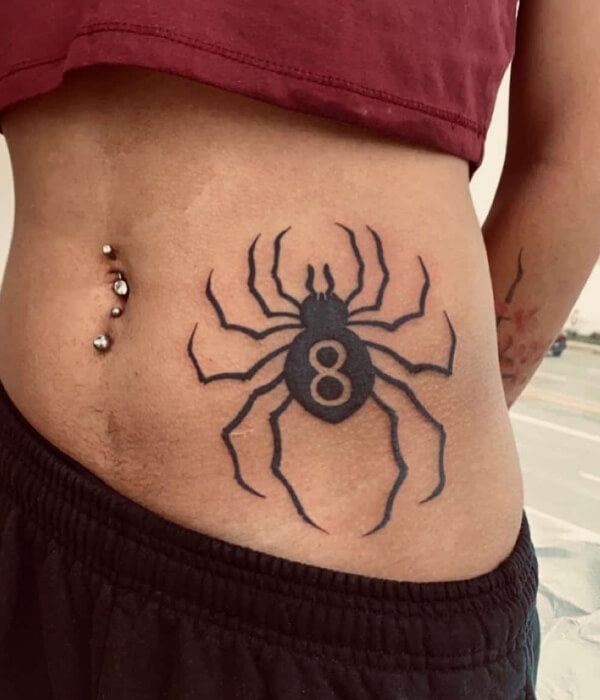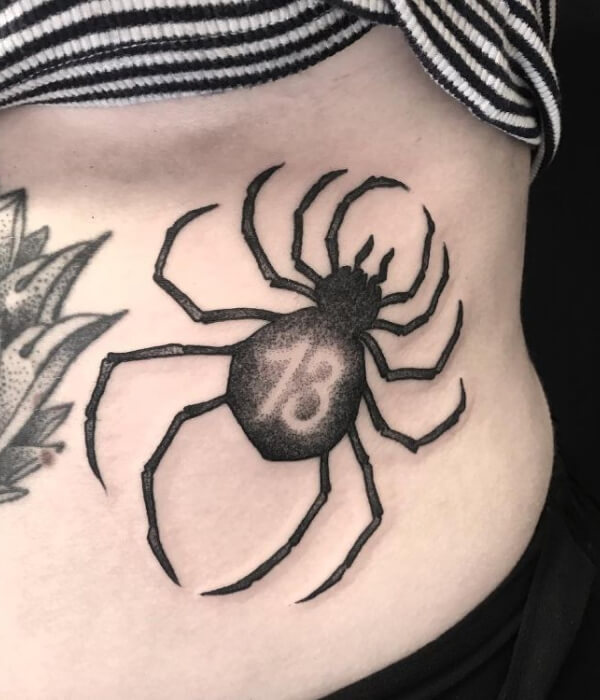 4. Phantom Troupe Wrist Tattoo
Wrist tattoos are for people who do not hesitate to flaunt their tattoo designs. A tattoo etched on the wrist looks awesome. Make sure you get it in a small size. Of course, small-sized tattoos look gorgeous on wrists. A Phantom Troupe tattoo on the wrist will make for an eye-catching tattoo design. Make sure you consider all the aspects of your life before getting a wrist tattoo.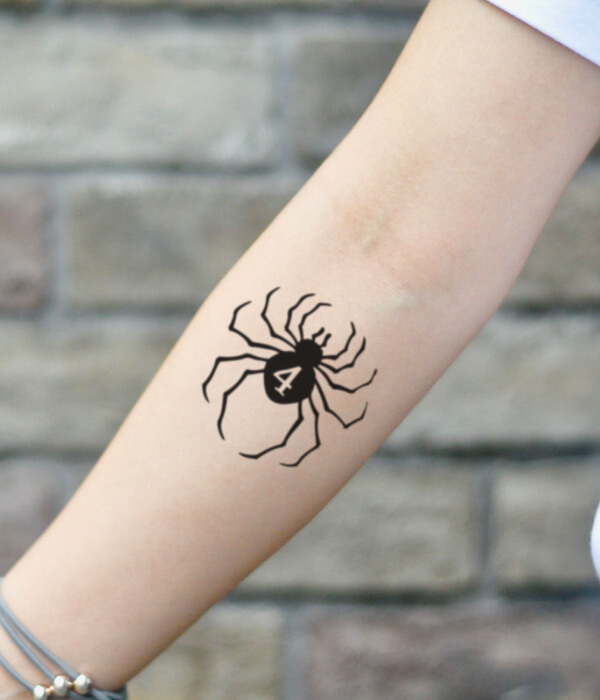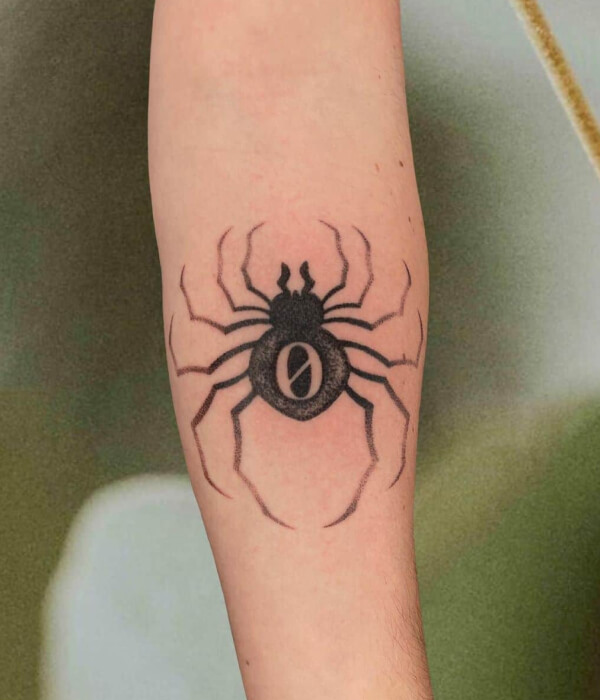 5. Phantom Troupe Back Tattoo
When it comes to having a stunning tattoo placement, your back is a perfect choice. The best thing about your back is that you can have a bigger-sized tattoo etched on it. A giant-sized Phantom Troupe tattoo etched on your back will look beautiful when you take off your shirt. Believe it or not, it is going to be a head-turning tattoo design.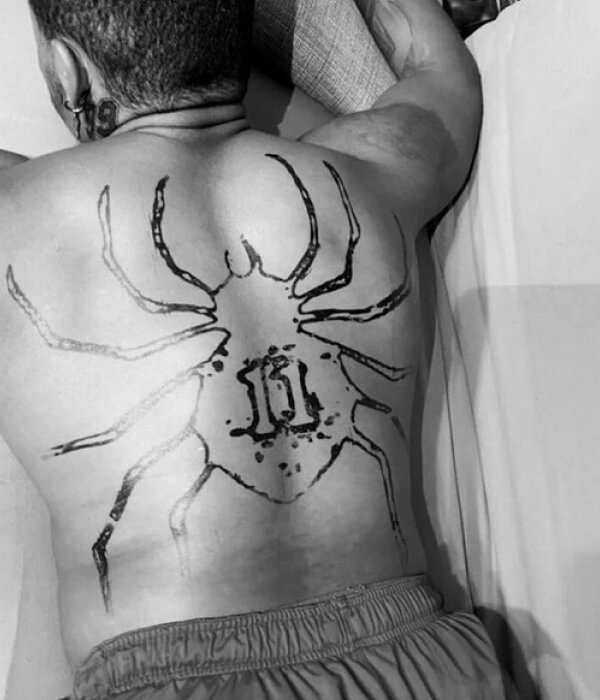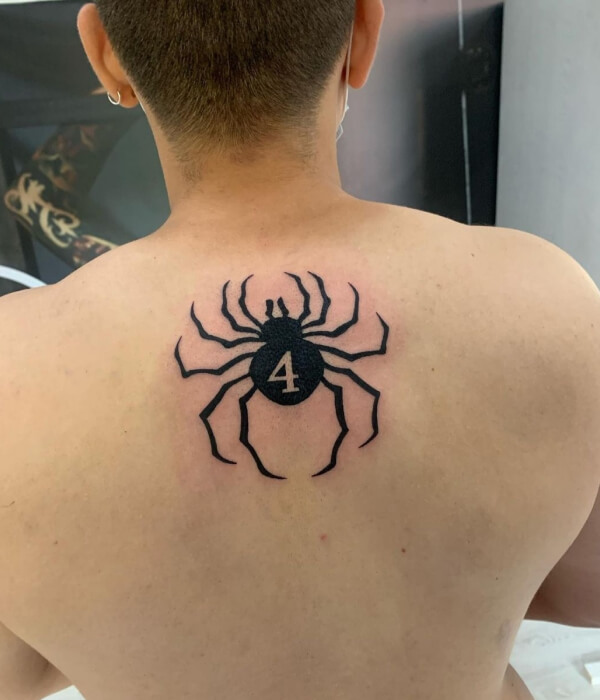 All you have to know about the back tattoo is that it is one of the most painful locations. You have the option to get your tattoo either on your upper back or lower back. Usually, the upper back is a painful region due to the less fat and muscle in that region.
6. Phantom Troupe Calf Tattoo
Calf tattoos are pretty popular among youngsters. They love to have tattoos on their calves most of the time. Calf tattoos look awesome and can be concealed easily. You can flaunt your calf tattoo as and when you want. The best thing about the calf region is that it is one of the less painful areas. A medium-sized Phantom Troupe tattoo etched on your calf will look stunning.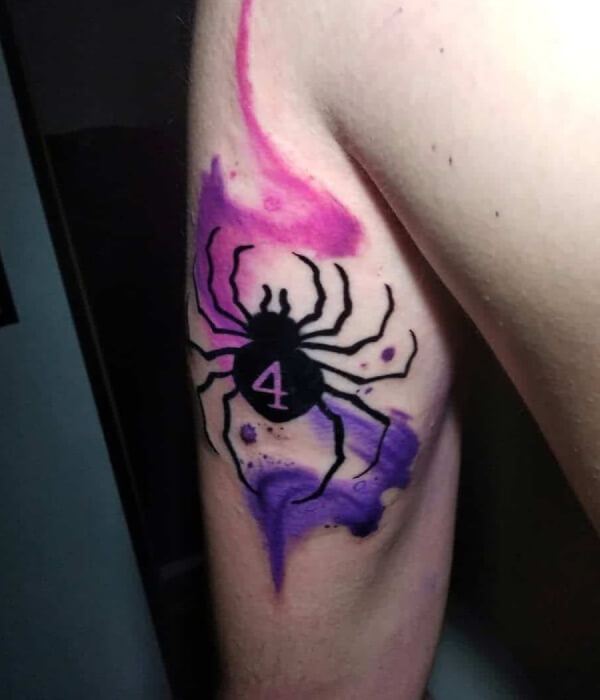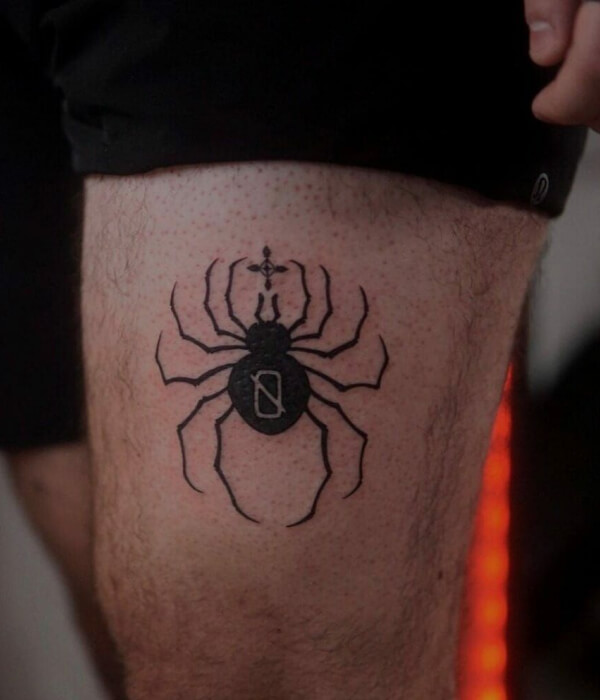 7. Phantom Troupe Knee Tattoo
When we say knee tattoo, we are referring to the back of the knee. Yes, people do get tattoos etched on the back of their knees. As a matter of fact, knee tattoos look great; however, you may experience excruciating pain while getting them. Getting a tattoo on your knee can be quite uncomfortable, but it makes for a great placement.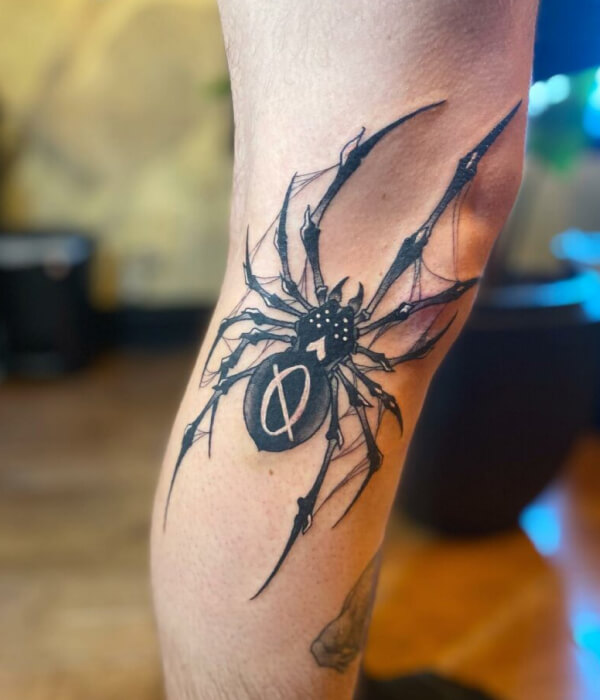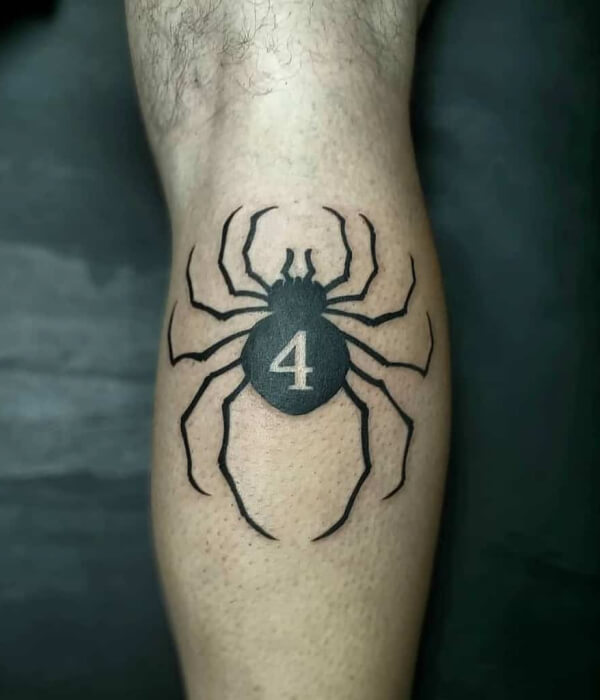 8. Phantom Troupe Shoulder Tattoo
The shoulder is a popular location for tattoos. Shoulder tattoos can be concealed easily; perhaps that's the reason most men prefer them. The tattoo tattoos on the shoulder look awesome if you have a well-built body. Most people describe the level of discomfort experienced during the procedure as being somewhere in the middle. You may, however, experience more pain in your upper arm or inner shoulder. So, choose your tattoo placement wisely.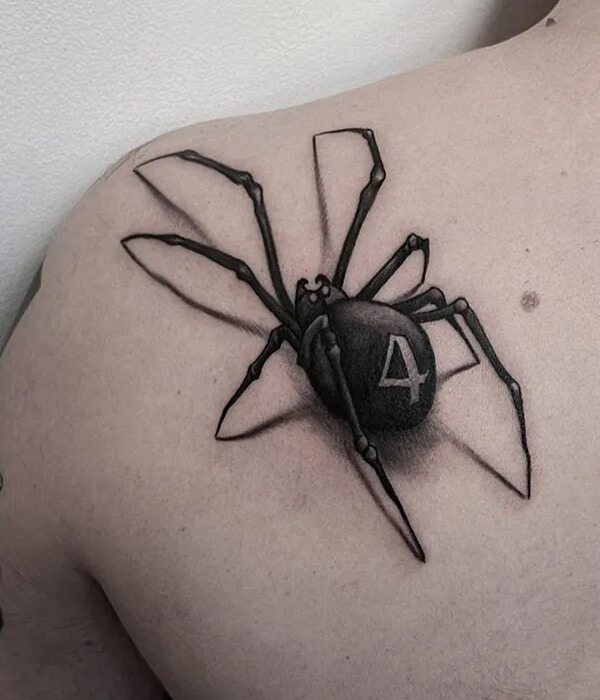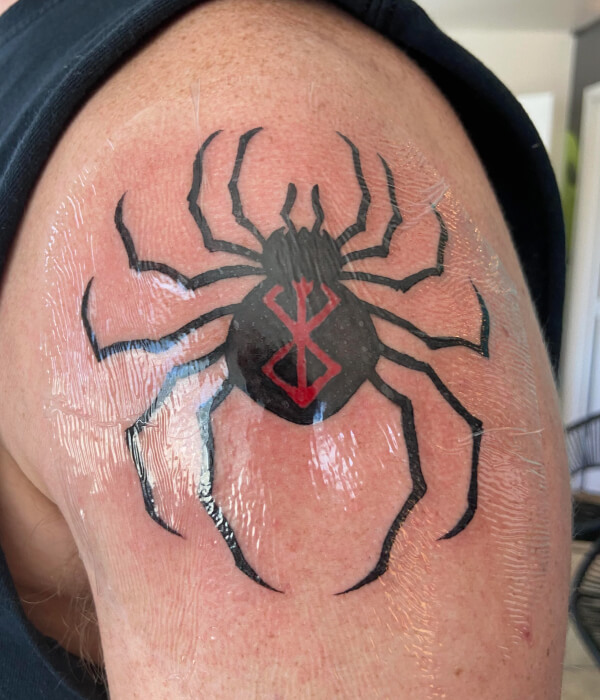 9. Phantom Troupe Hisoka Tattoo
Hisoka is one of the former members of the Phantom Troupe. He held the third spot for being the most powerful in terms of physical ability. He is a former member number four in the Troupe. His spider tattoo usually has the number four written on it. You can have a Hisoka tattoo anywhere on your body, from your arm to your shoulder or calf.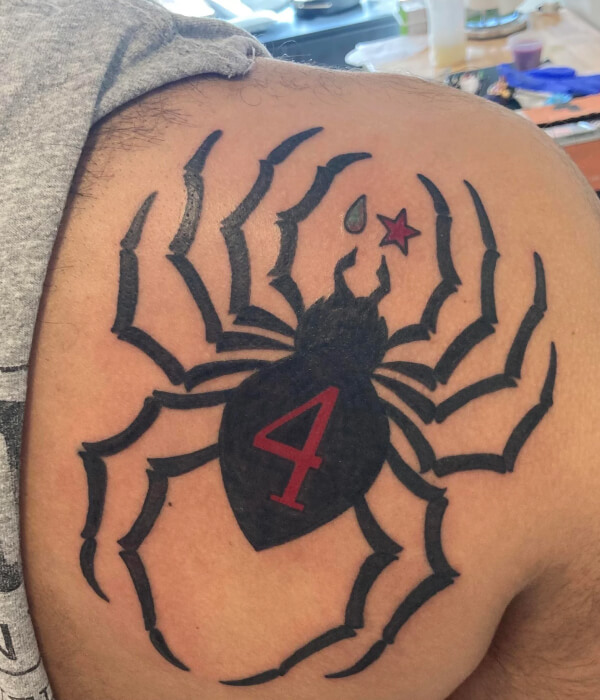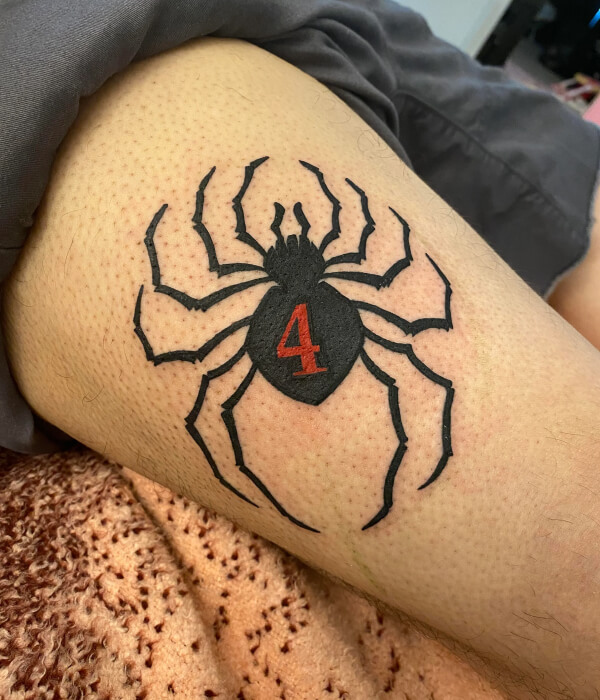 10. Phantom Troupe Elbow Tattoo
The appearance of your arm will take on an air of mystery if you wear a Phantom Troupe tattoo on your elbow. A spider etched in the middle of your elbow will give off an air of mystique while also giving off a dark and solemn vibe.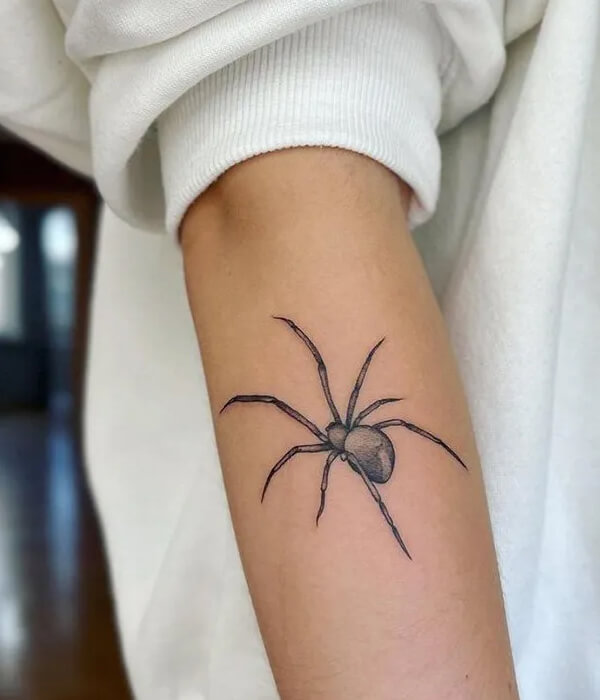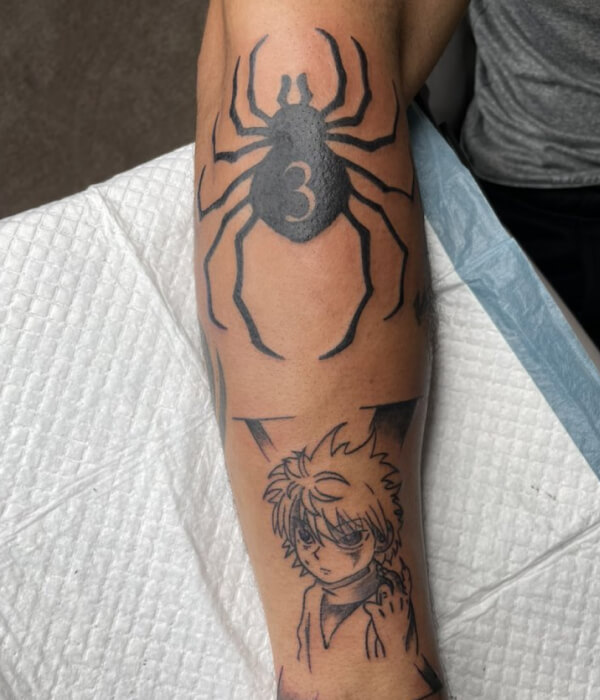 11. Franklin Bordeau Phantom Troupe Tattoo
Franklin Bordeau is one of the prominent members of the Phantom Troupe, ranked at number seven. He came in at number four among the other members in terms of his physical strength. This tattoo depicts a Black Widow spider with a seven-pointed star to represent the wearer's formidable might. So, if Franklin Bordeau's Phantom Troupe tattoo enchants you, then this is a perfect choice for you.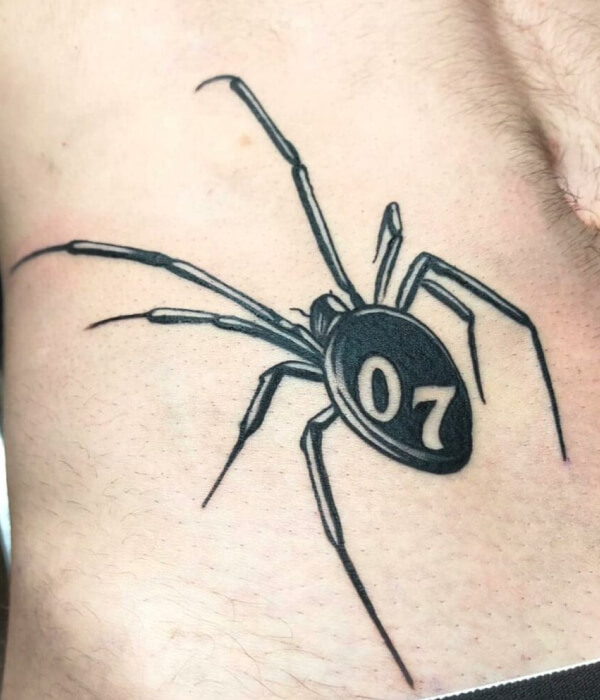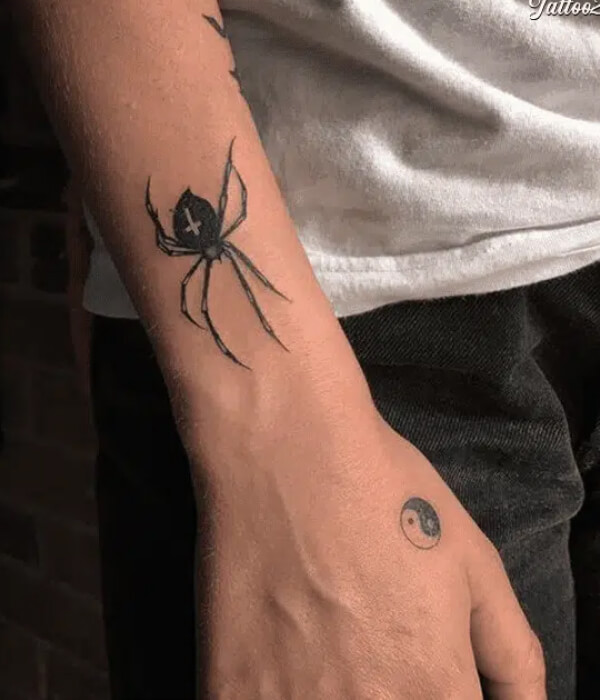 12. Phantom Troupe Bloody Tattoo
This particular spider has a ruddy hue and is far larger than its counterparts. The red colour in this tattoo design gives the impression of being both dangerous and glamorous. You can have it etched either on your back or shoulder for the perfect placement.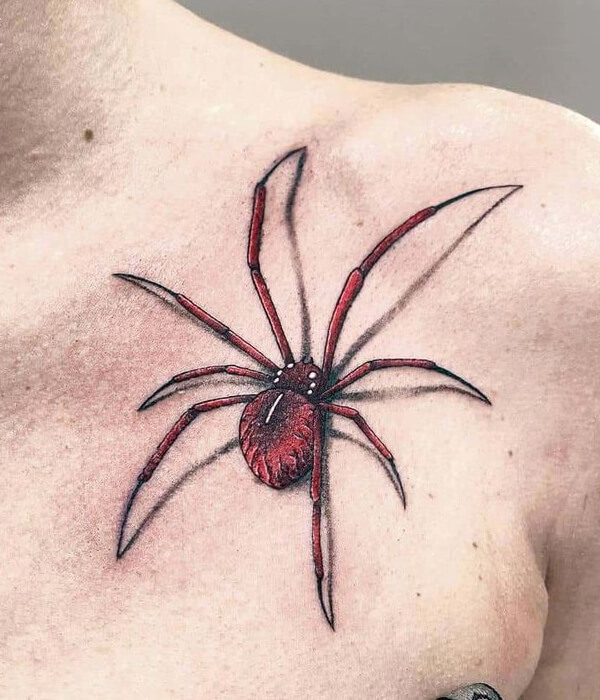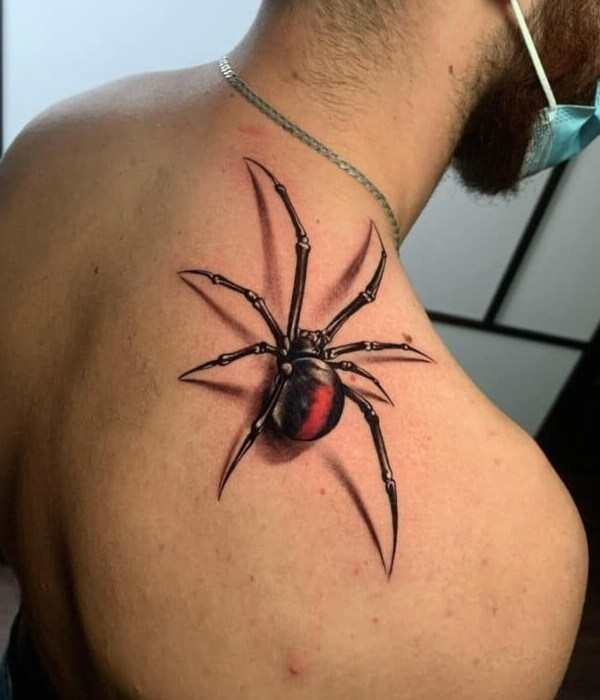 13. Phantom Troupe Near The Heart Tattoo
A Phantom Troupe tattoo placed on your heart region will look awesome. It is little, uncomplicated, and lethal all at the same time. A realistic spider sitting on your heart will look awesome.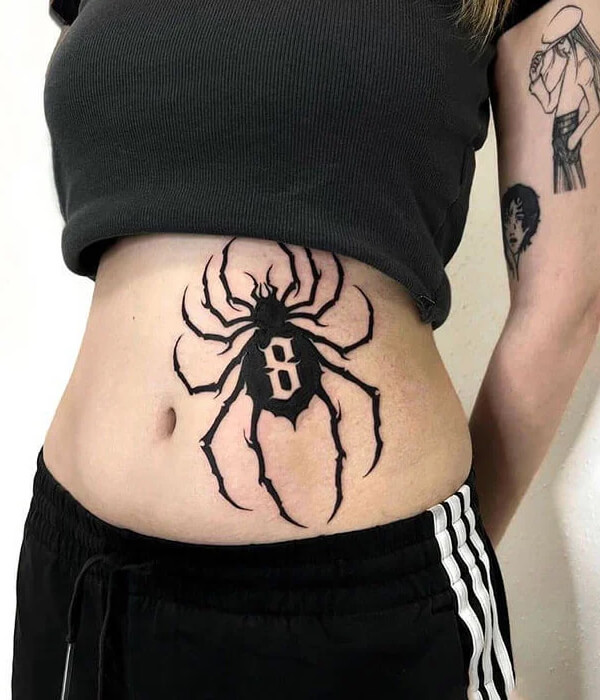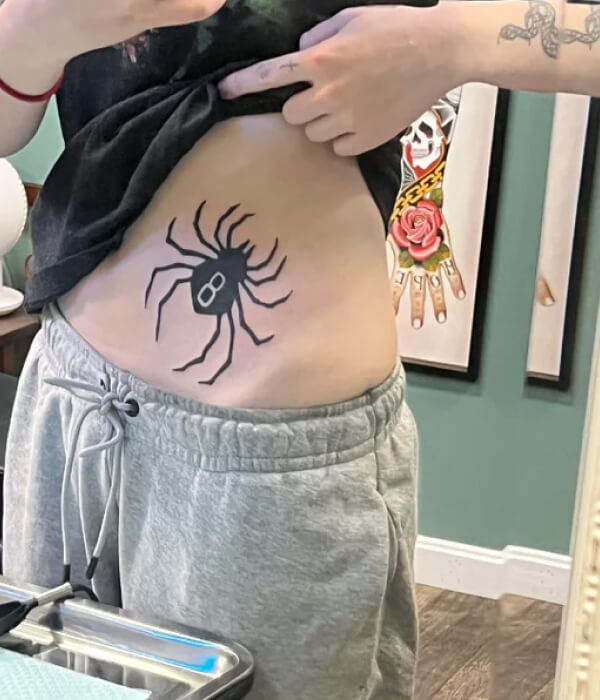 14. Shalnark Phantom Troupe Tattoo
One of the anime characters named Shalnark is one of those who, towards the end of his life, became a member of Phantom Troupe. So, if you're impressed by his character in the series, then get this one etched on your body.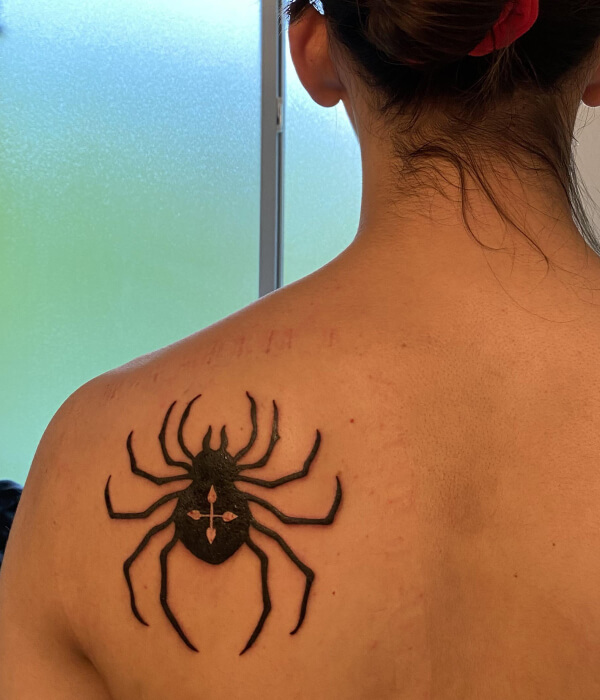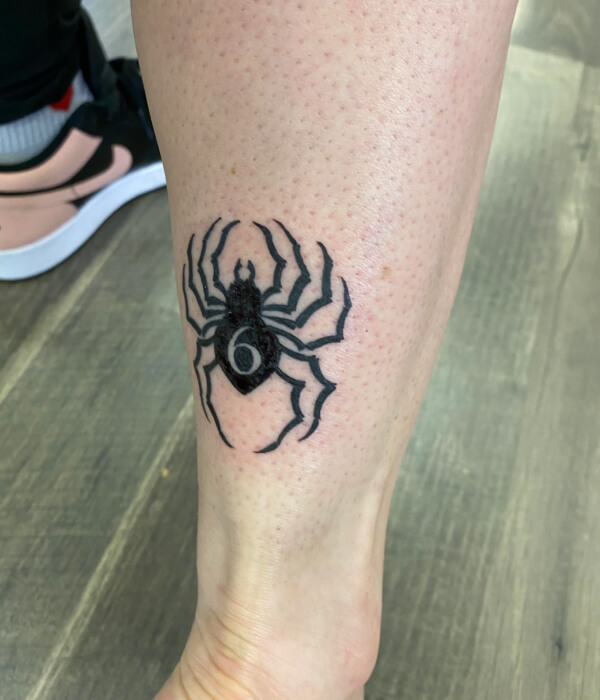 15. Phantom Troupe Palm Tattoo
Last but not least, Phantom Troupe Palm tattoo. You can get a spider etched on the back of your palm. A spider covering the whole of your palm will look great. This tattoo design looks appealing if done correctly. Therefore, it is crucial that you get it etched by a professional artist only.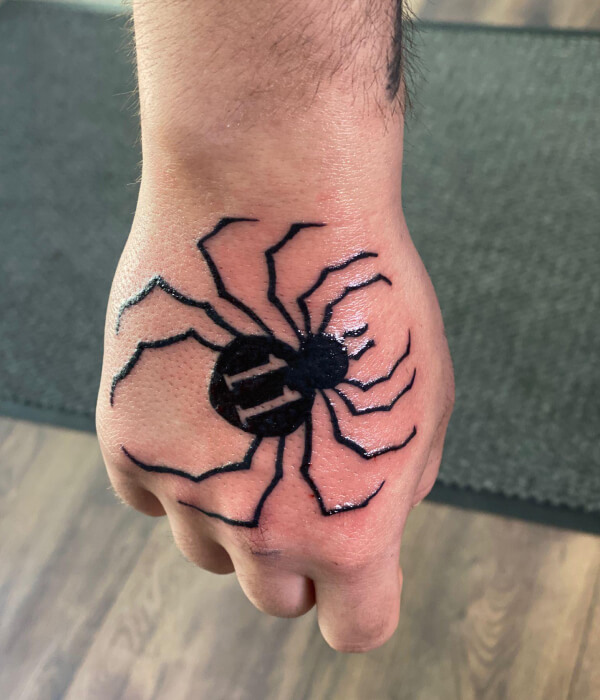 The Bottom Line…
So, with that we conclude our list of the top 15 Phantom Troupe Tattoo Ideas. We hope that this article inspires you to choose the best design for your next tattoo. It doesn't matter which location you choose for your tattoo design or which design you choose, what matters the most is the person who etch it. It is essential to get it etched by a professional artist only for the best results.
A professional tattoo artist will help you get the best Phantom Troupe Tattoo design for sure. The best thing is that professional tattoo artist possesses immense knowledge about body artwork and different designs. With a professional artist, you won't have to spend too much time explaining your tattoo design.
FAQs
1. Which are the best locations for the Phantom Troupe Tattoo design?
Well, when it comes to the placement of your Phantom Troupe tattoo, you can always choose the place depending on the size, design, and cost of your tattoo. The thing is that large Phantom troupe tattoos will cost you more than a smaller tattoo design. Also, the level of pain you can endure is one of the significant considerations to make.
Here are the areas where you can get a spider inspired by the "Hunter x Hunter" series:
Palm
Chest
Near the heart
Back
Rib
Calf
Ankle
Forearm
Nape
Shoulder
Aside from these, you can also get Phantom Troupe Tattoos on your hip, knees, and so on. The location of the tattoo is frequently determined by the personal taste of the individual in addition to the dimensions and layout of the tattoo.
2. What does a Phantom Troupe Tattoo represent?
A Phantom Troupe tattoo usually symbolizes your dedication to your group or the organization you're connected to. So, if you want a tattoo to showcase your admiration for the "Hunter x Hunter" series, a Phantom Troupe tattoo is for you.
3. How much does a Phantom Troupe Tattoo cost?
The cost of the Phantom Troupe tattoo will be influenced by its size, detailing, the artist's rapport in the market, and placement. The larger the size of the tattoo, the more the cost of it. Usually, a Phantom Troupe tattoo in a small size will cost you around $100-$150. At the same time, a large-size Phantom Troupe tattoo will cost you somewhere around $500 to $800. Make sure to choose a professional tattoo artist for your Phantom Troupe tattoo. Only a professional artist would be able to give exactly what you desire.
Happy Tattooing… 😊 😊
Please follow and like us: