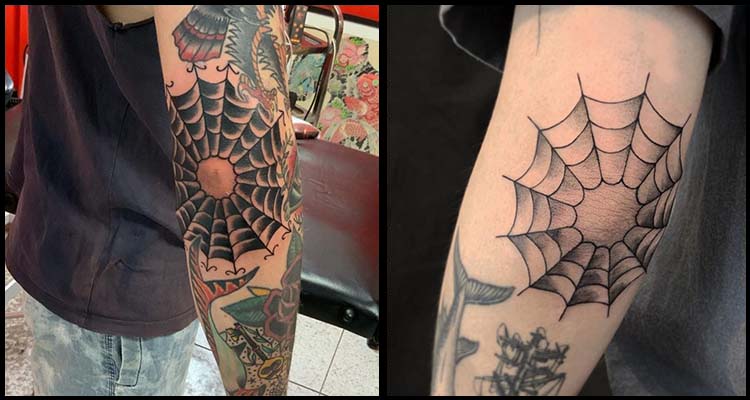 45+ Stunning Elbow Tattoo Ideas for Men and Women
Posted on
We're always looking for fresh tattoo ideas that will stand out and complement our own personal style. Assume you've completed your homework and have discovered the perfect ink model. But you're stumped as to where you should put it.
Elbow tattoos are a popular method for both men and women to express themselves creatively. Despite the fact that this is one of the most difficult locations to ink properly, the results are stunning, making the time and effort worthwhile.
1. Minimal Elbow Tattoo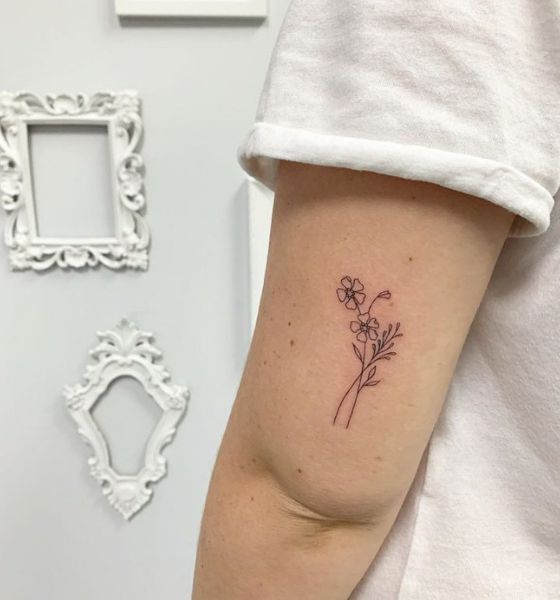 When it comes to body art, simplicity will always be a signature. Small elbow tattoos for both men and women demonstrate that little is more. Many people are opting for little, simple tattoos instead of massive, complicated designs. When it comes to minimal elbow tattoos, however, keep in mind that they are uncannily masterful. The smooth lines of the lovely elbow tattoos add to the distinctiveness of these simple designs, despite the modesty of their models. Small elbow tattoos are sometimes obtained by tracing the desired logo from a single sketch with a single fine black line. These models are likely unnoticed at first sight. People will be impressed by their design once they recognise it.
2. Spider Web Tattoo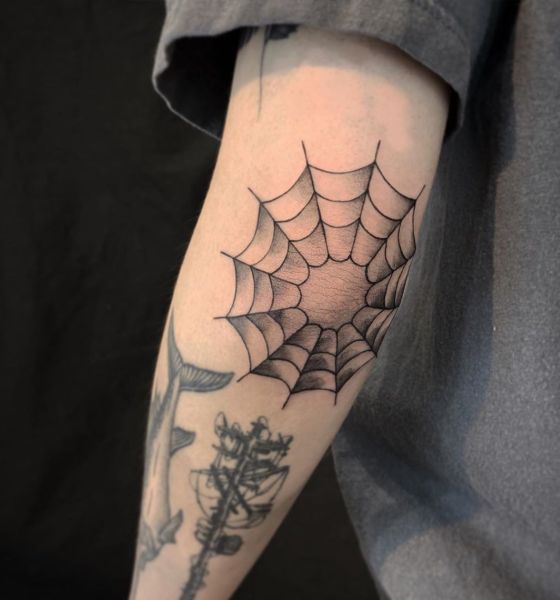 Spider web tattoos are a traditional elbow tattoo that is particularly popular among gang members and convicts. Many people are unaware of the spider web tattoo's hidden meaning, which represents strength and power. This tattoo isn't just for gang members or convicts; you can have it too, especially if you want something dramatic, and it will give you the confidence to face the day with power and positivity. This tattoo features a large spider web made of black ink that surrounds the point of your elbow. Add spiders or other four-legged insects to the web for a more dramatic effect.
3. Skull Elbow Tattoos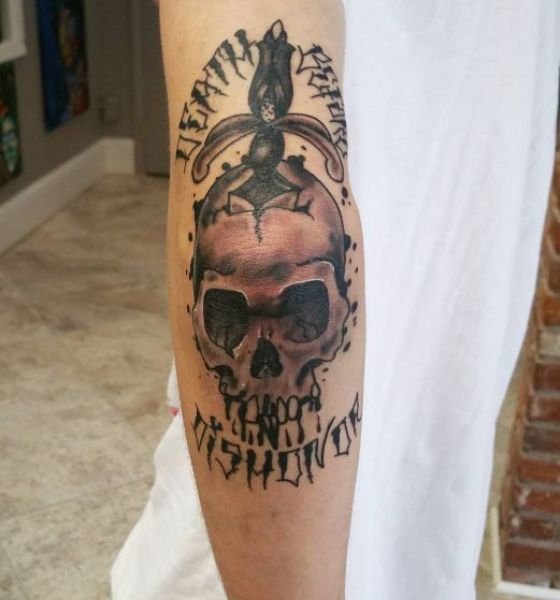 As a back of elbow tattoo, the skull design will look fantastic. These tattoo designs are pure art, and they're done in a variety of colour tones, so they'll look great on the elbow. Skull tattoos may represent strength and power, as well as conquering difficult situations in life. You will sense the wearer's protection if you find a skull tattoo that empowers you. If you like gloomy art, you'll find that skull elbow tattoos are a symbol for the end of an old existence and the triumph over a terrible history.
4. Geometric Flower Design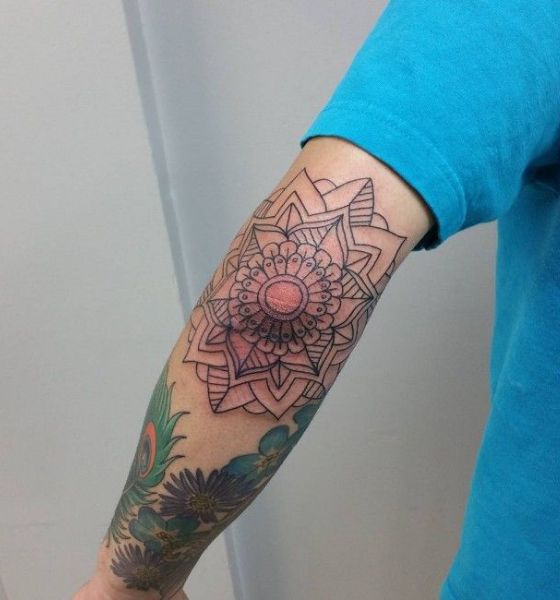 One of the most inventive methods to obtain the ideal elbow tattoo is using flower patterns. This geometric floral elbow tattoo is a great choice if you want something with a lot of intricacy and a lot of various designs. The primary core of the flower is the point of your elbow, and the flower is made up of diverse geometric designs all around it. You may add some watercolours to the flower for a distinctive effect, while the outline is done in basic black ink. This lovely pattern will catch everyone's attention to your elbow and win you many compliments.
5. Tribal Tattoo on Elbow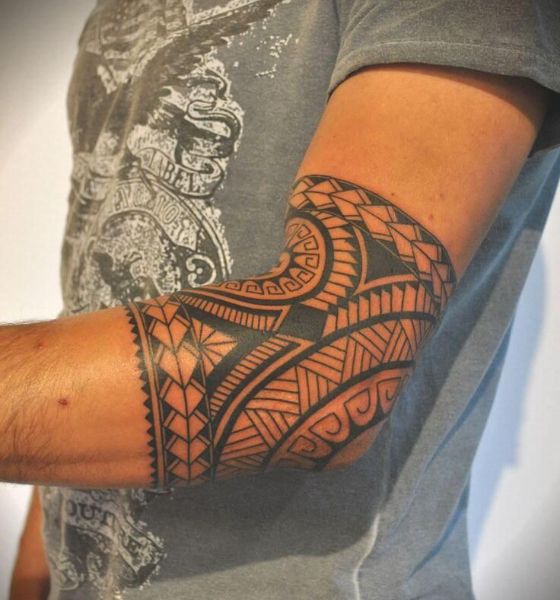 These tattoo patterns date back to antiquity. They can still be gorgeous once tattooed on the elbow, even if the design is ancient. While certain tribal patterns may appear to be quite simple, with straight lines, they will vary from culture to culture. Tribal tattoos usually depict the narrative of the wearer's ancestors. These illustrations used to represent the accomplishments of a self-assured warrior. This sort of art may also be a representation of strength, protection, and power.
6. Circular Swirl Tattoo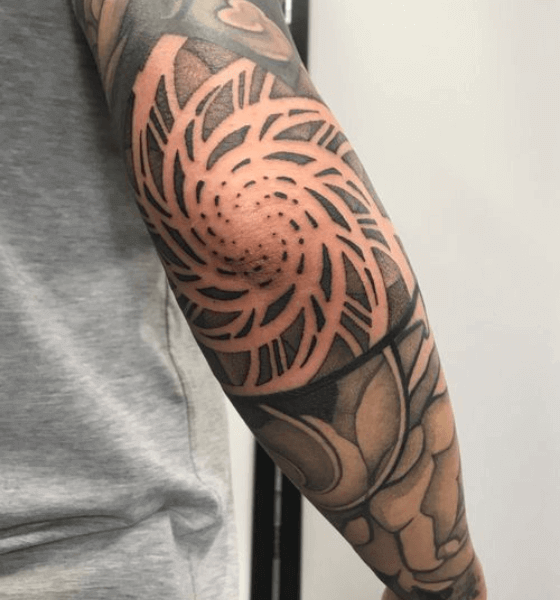 The circular swirl tattoo is one of the most popular tattoos among tattoo enthusiasts all over the world. This tattoo may appear to be quite basic, yet it represents a variety of complex meanings. Perfection is the finest meaning to focus on. This tattoo is wonderful not just because of the precision of the swirls, but it also serves as a reminder to connect with oneself. The circle, no matter how many spirals it makes, is always connected to its centre, just as you must remain connected to yourself. You'll always be linked if you keep circling in the correct direction. Black ink is used in this tattoo. The swirls begin at the point of the elbow and go around the entire arm.
7. Starfish Tattoo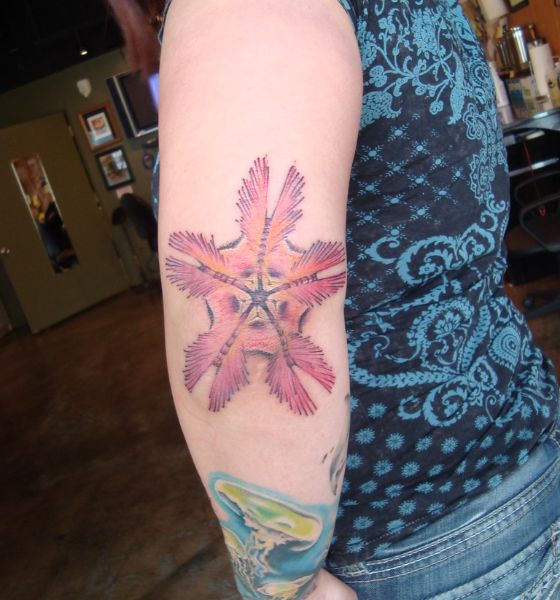 Look no further if you're looking for an over-the-top tattoo that fits your elbow perfectly. This seashell star elbow tattoo is ideal for you. You might be wondering why a sea shell star? Seashells, on the other hand, have a lot of significance. A seashell serves as a protector of love, and this tattoo will serve as a reminder to love without fear. A star is also a high-quality symbol. On your elbow is a large seashell star tattoo. The centre of the seashell is the point of your elbow. To improve the appearance of the tattoo, you may choose any coloured ink. So, if you're a beach bum who's all about love, you should give this tattoo a go.
8. Flower Elbow Tattoo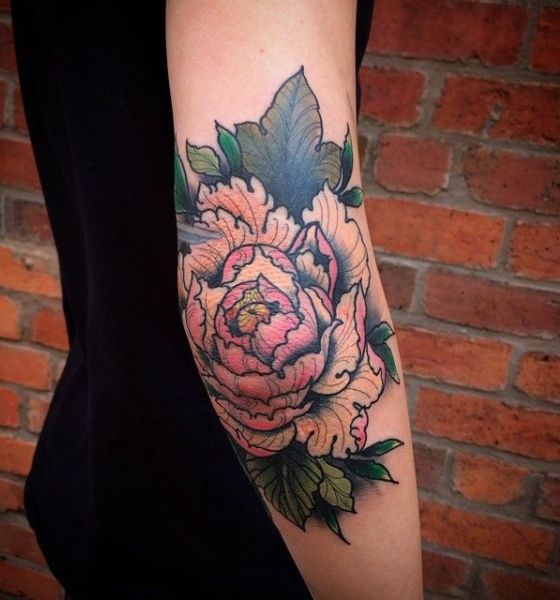 Some people would want to have a botanical-inspired design, such as a flower, "embrace" their whole elbow. It will appear as if the flower is blossoming when you move your arm. Choose a flower that has a prominent centre and is placed in the centre of the elbow. If you follow this advice, the end product will be magnificent. Flowers, which are delicate and vibrant, have long been emblems of natural beauty and the life cycle. If you have a floral elbow tattoo, the meanings of the elements might range from ancient civilizations' expressions to God's happy symbolism. Flowers are now commonly used to show affection between individuals.
9. Shamrock Tattoo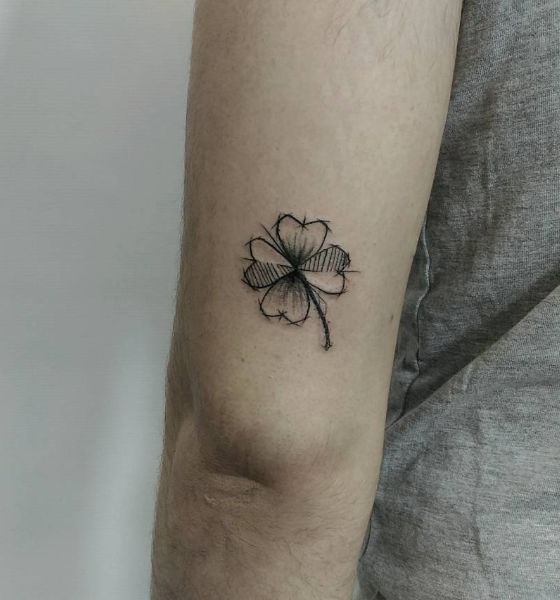 If you're a patrician or searching for something to offer you good luck, this shamrock elbow tattoo is a must-try. The shamrock is a four-leaf clover that represents trust and good luck. A shamrock leaf composed of green ink is included in the tattoo. On the top of the elbow, the centre of the leaf shows. As the ideal good luck tattoo, this tattoo has a lot of meaning.
10. Snowflake Tattoo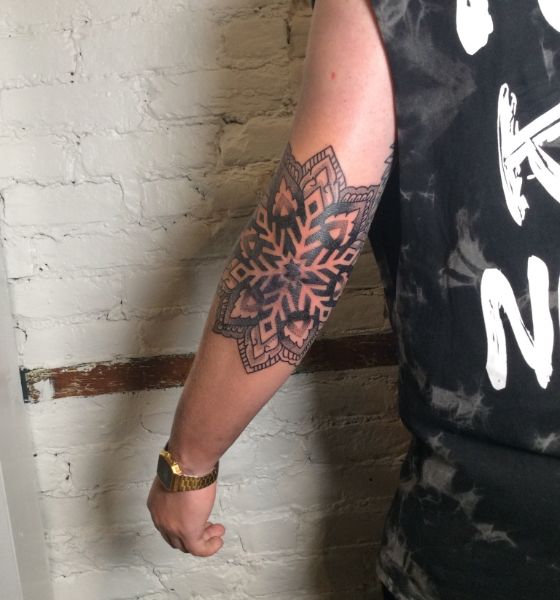 If you're searching for a tattoo that's suitable for your elbow and has a simple yet meaningful message, go no further because this snowflake tattoo is just what you're looking for. If you've ever seen actual snowflakes, you've probably noticed or felt a sensation of freshness and newness. A snowflake represents rebirth and reminds you that it's alright to start over, since it's necessary to progress in life. Blue ink and dark hues are used to provide depth to this tattoo. The snowflake lands in the middle of the elbow.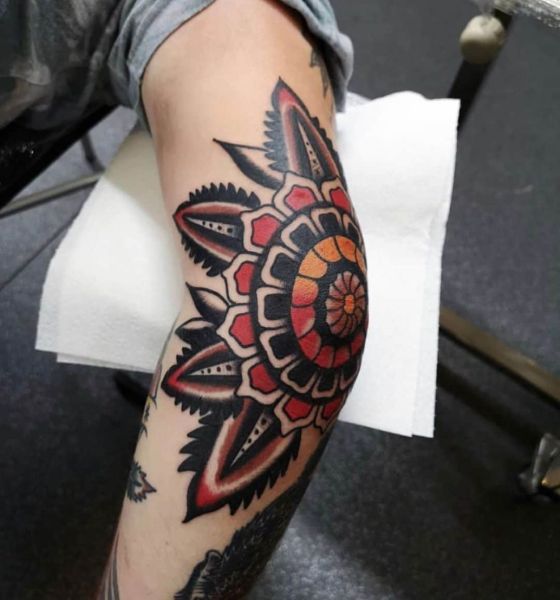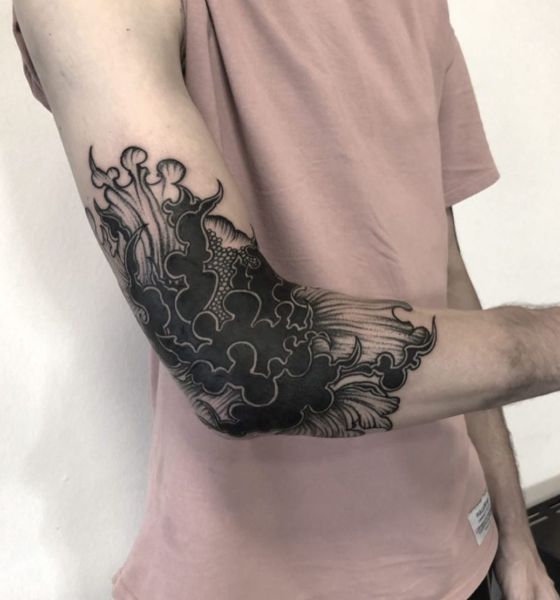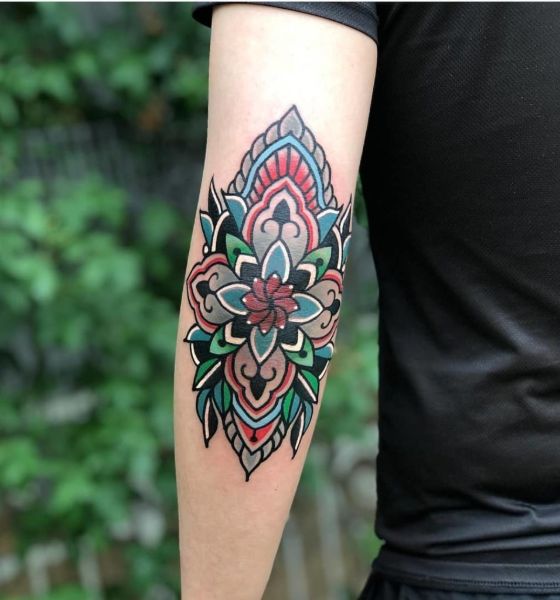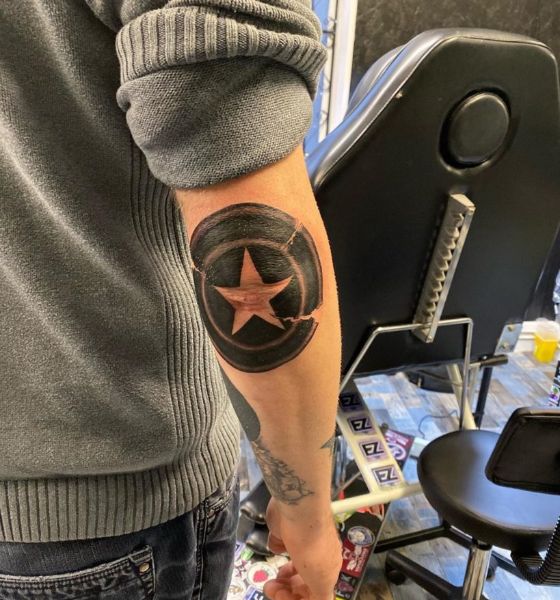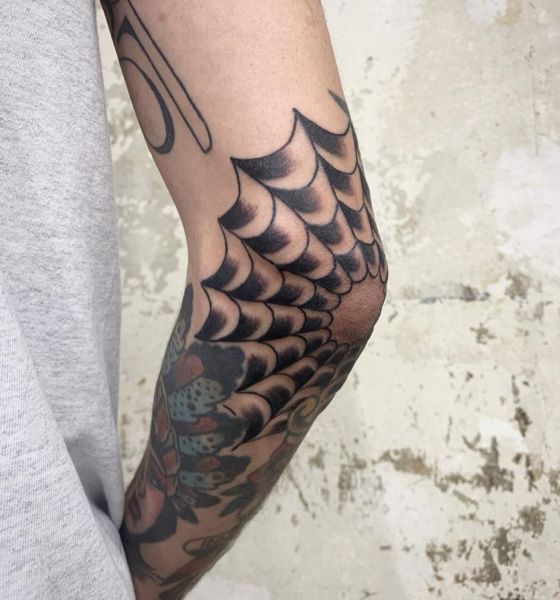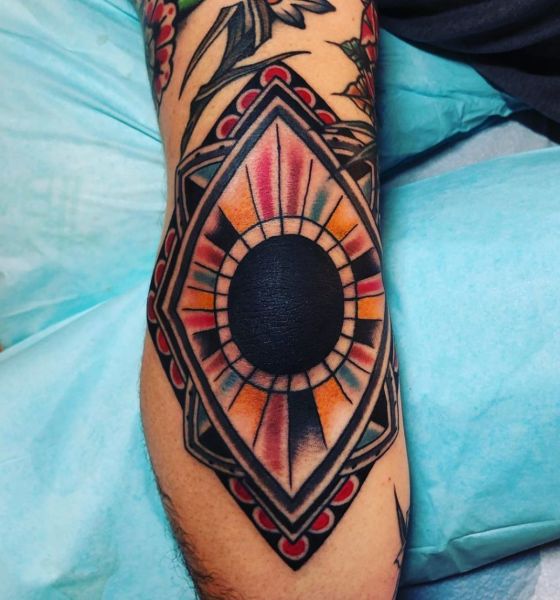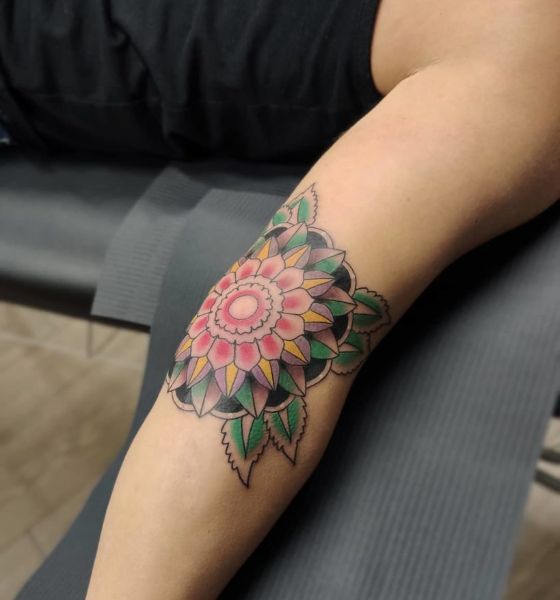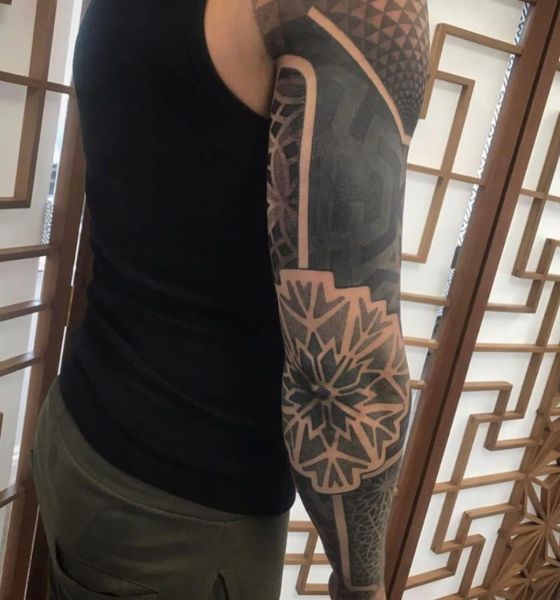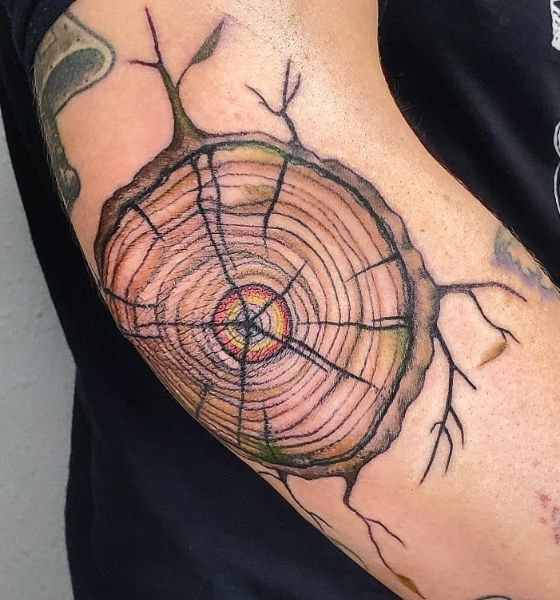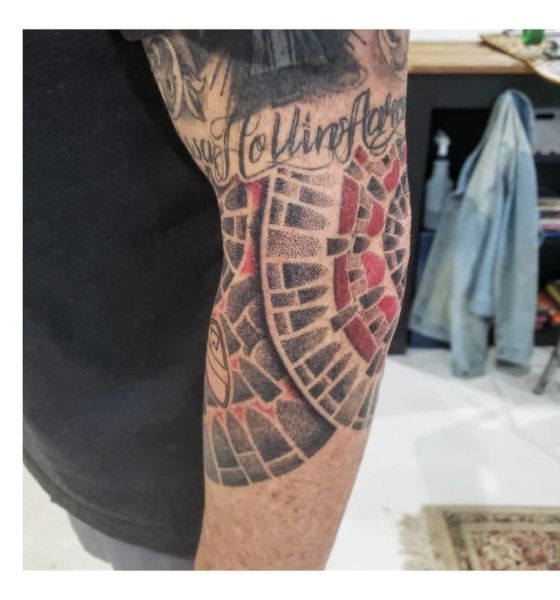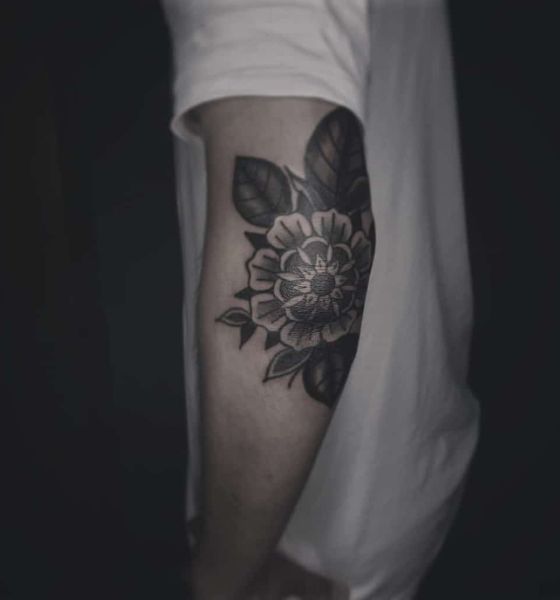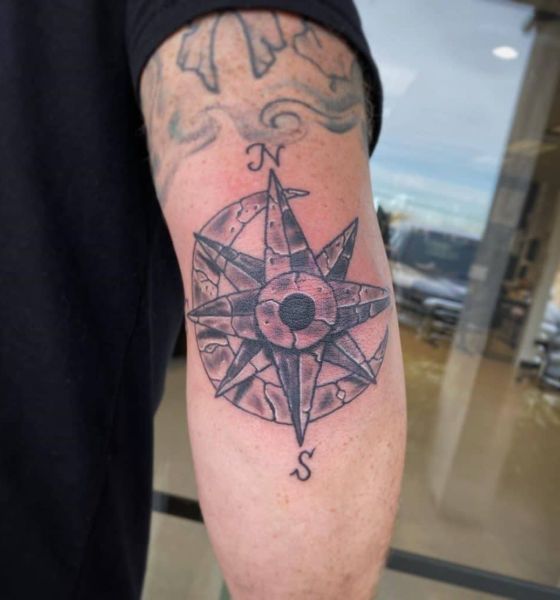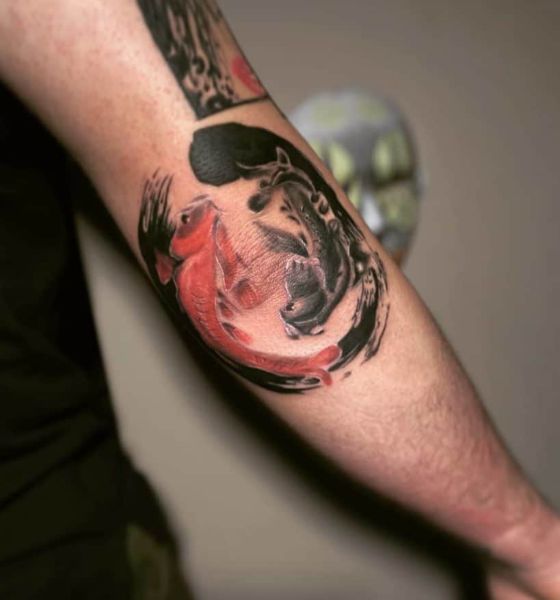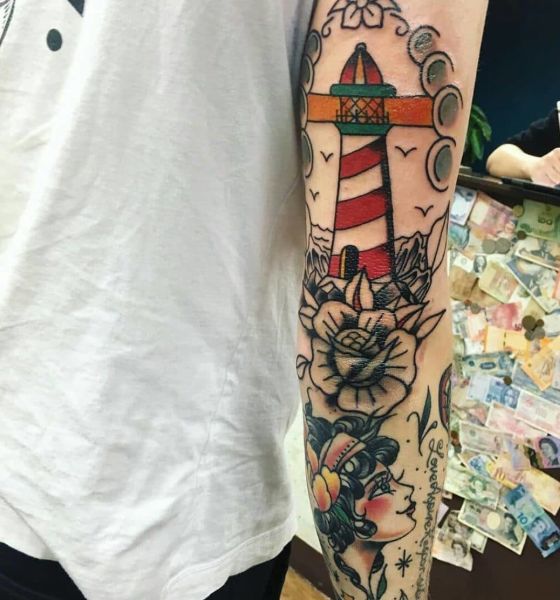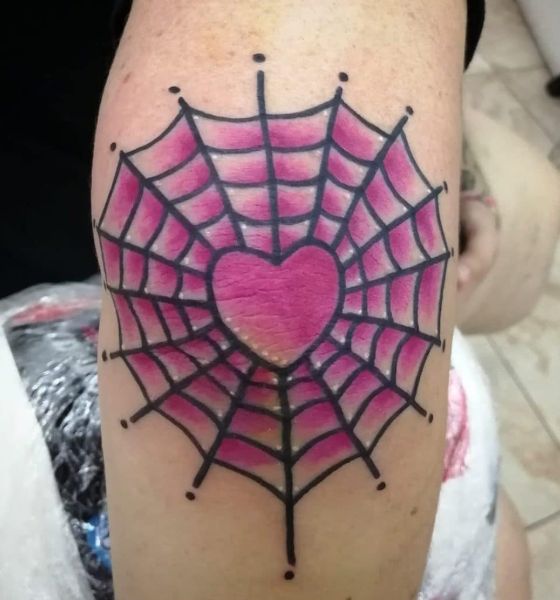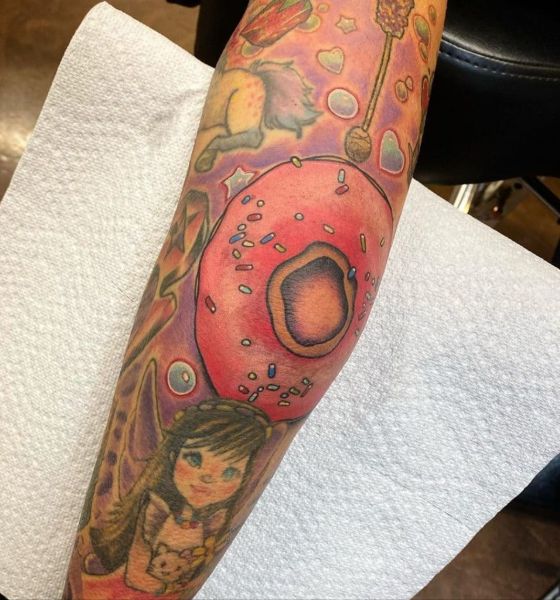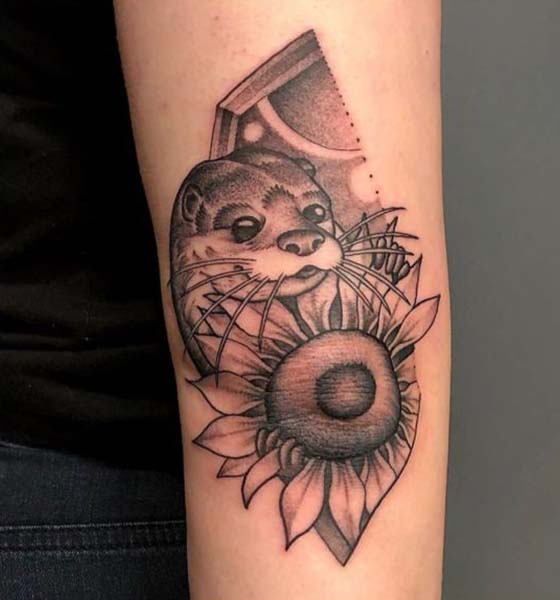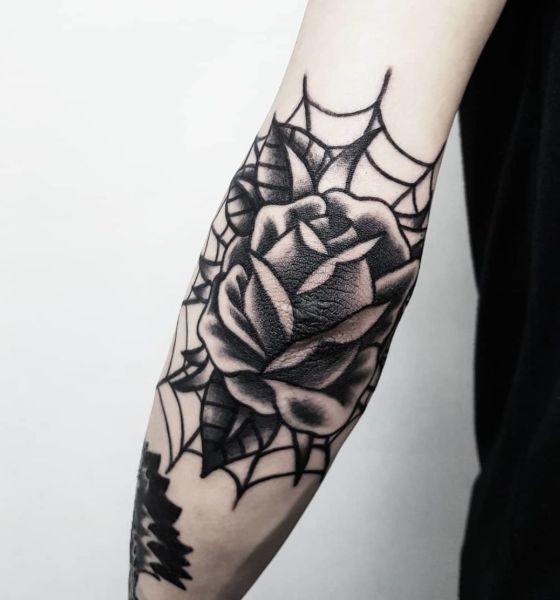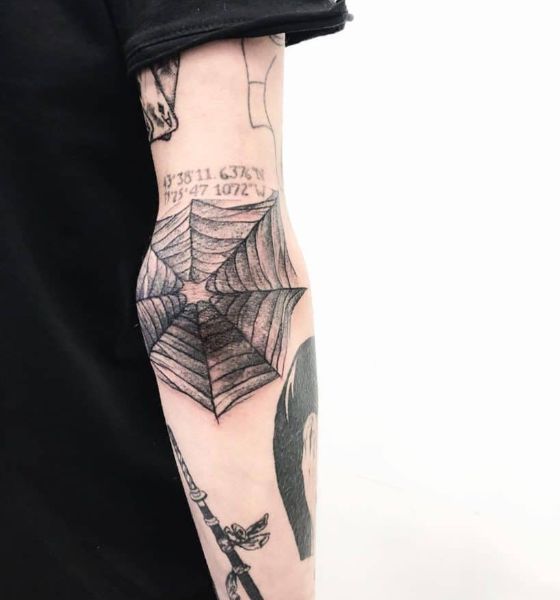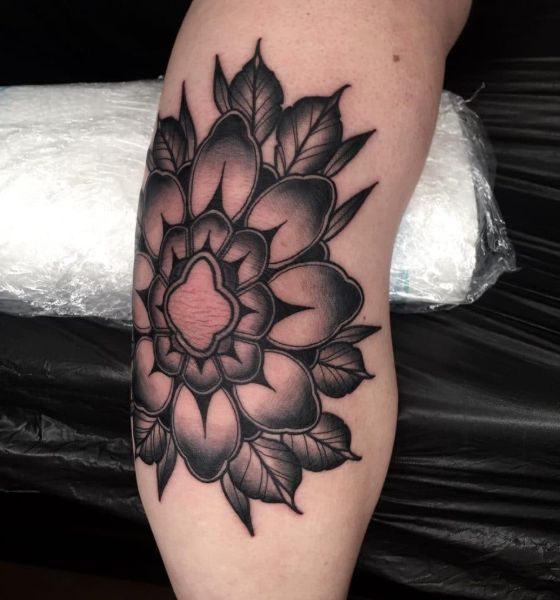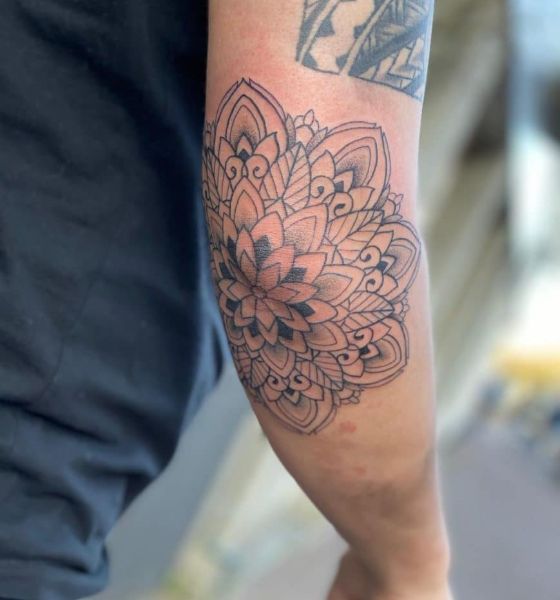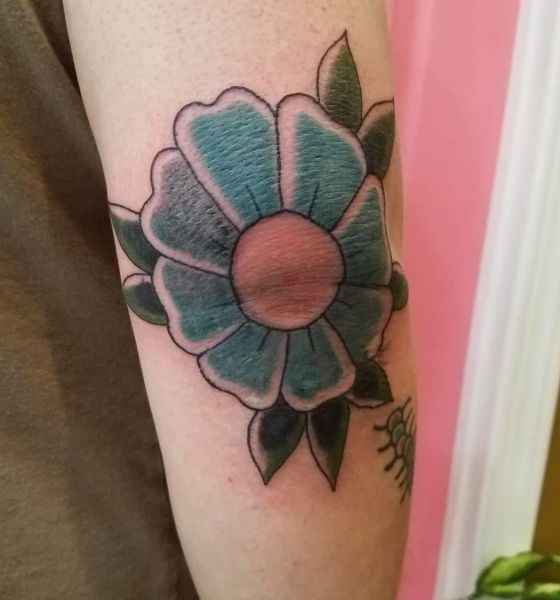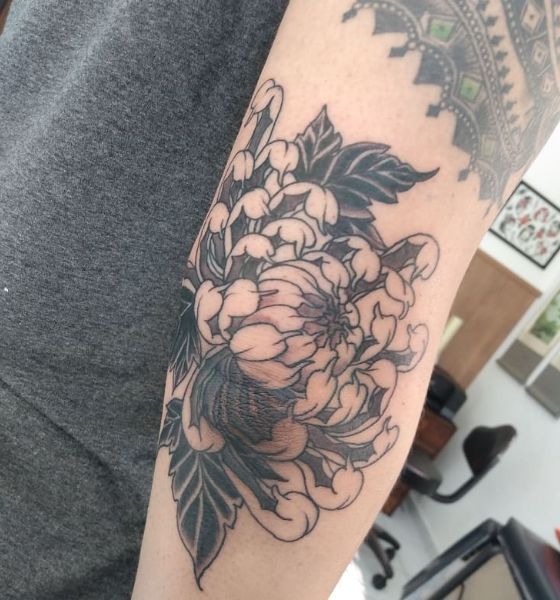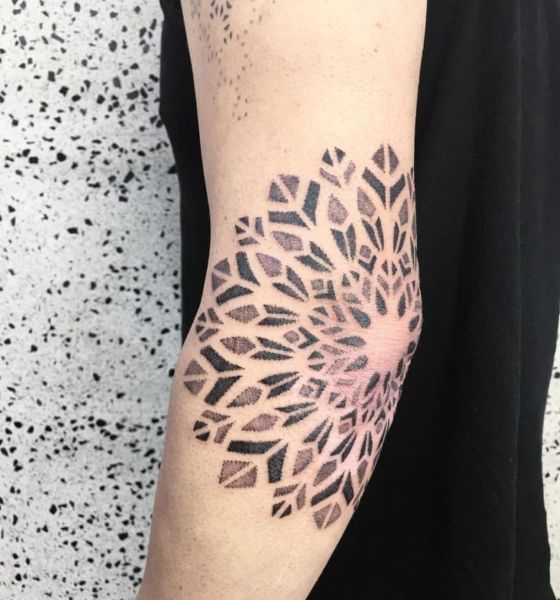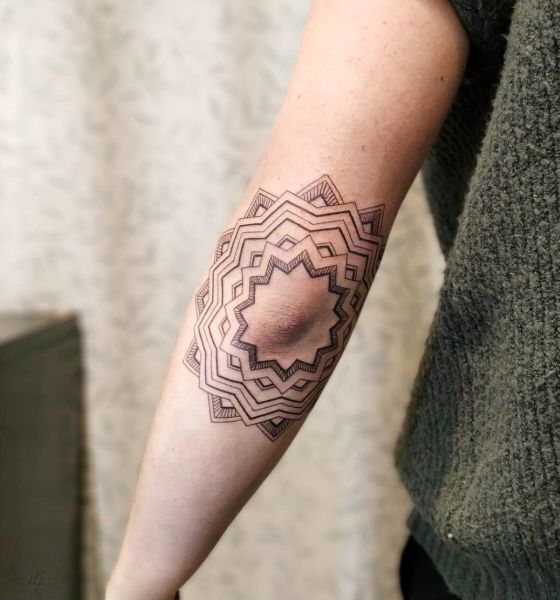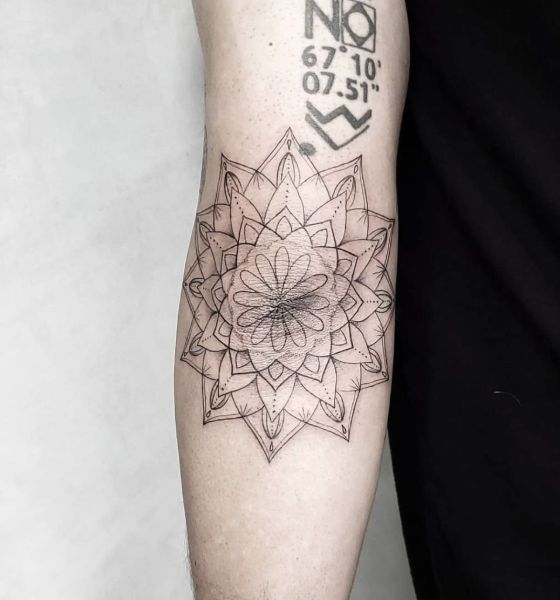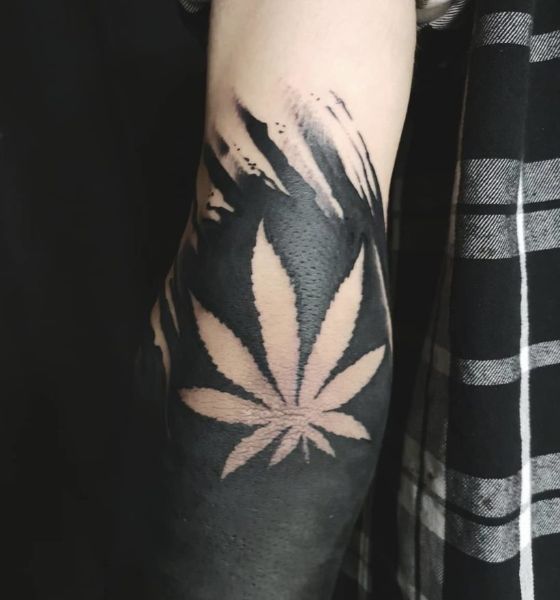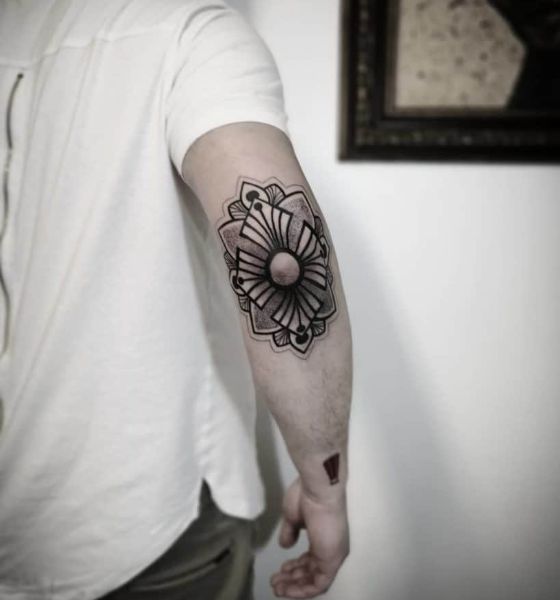 Please follow and like us: