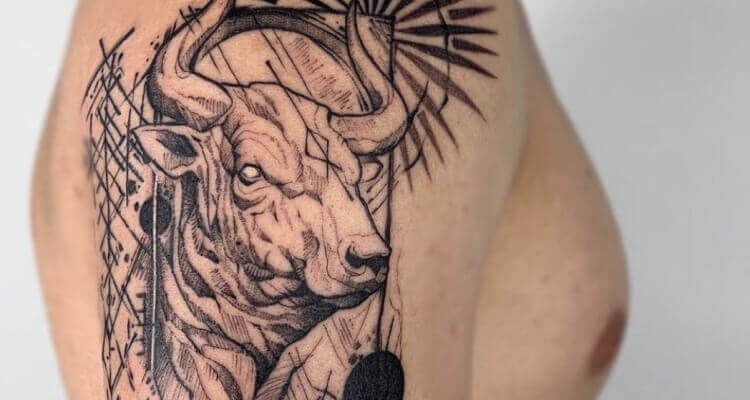 40 Best Taurus Tattoo Design, Ideas & Meaning for Men and Women
Posted on
Taurus is the most humble of all the zodiac signs; they love calmness and tolerance, and that's why they are called dull. But, of course, it's not true if you know Taurean closely. They are not adulation-seeking, and they make great friends and reliable partners.
Taurus is not as outgoing as Sagittarius or Aries, and they are not that good at expressing themselves. But they have a great flair for beauty, as Venus rules them, known as the goddess of romance and beauty.
They are always good-looking and have a great choice in everything they wear. The same involves Taurus tattoos; they may not be more inventive or dynamic color. But they are ageless and more meaningful, and you will like them after many decades.
In this report, we go into the finest Taurus tattoo ideas. 
1. Small Tauras Tattoo
A lot of people like tattoos but are not always keen to show them; even though people around the world have accepted tattoos more broadly, there is still a bit of stigma at schools and companies where people try to hide them.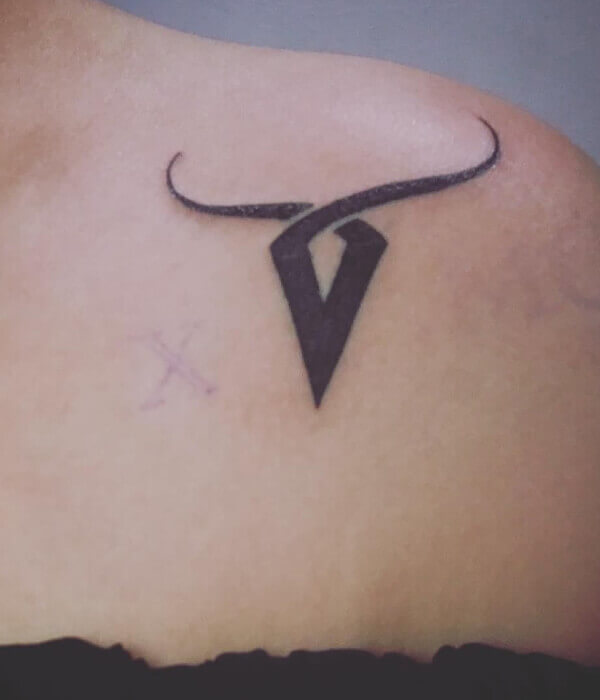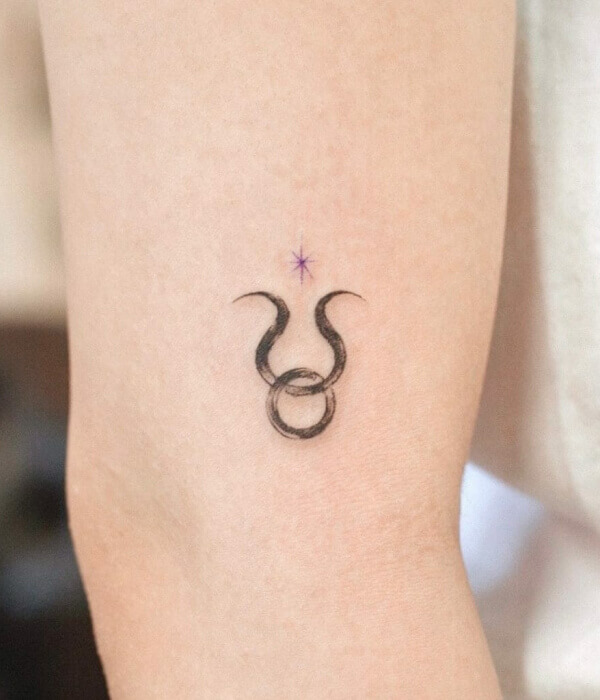 That's why small tattoos are getting popular with people who are worried about what the surroundings will think about the tattoo design. The most famous small Taurus tattoo design describes the symbol of the Taurus zodiac sign.
There are many more small designs, like an ox, bull, or tiny constellation. If you want to hide your tattoo most of the time, we suggest you go for a zodiac sign, as they don't take long to get inked and are easy to hide.
2. Tauras Tattoos For Male
Males looking for Taurus tattoos generally go for a small Taurus zodiac sign or minimalistic design as date of birth. But if they are looking for a large tattoo, they can opt for a bull across their biceps, back, or shoulders.
Bulls are aggressive and strong animals, and men find that appealing and go for a robust, fierce, bold design. This is one of the best Taurus tattoo ideas for males.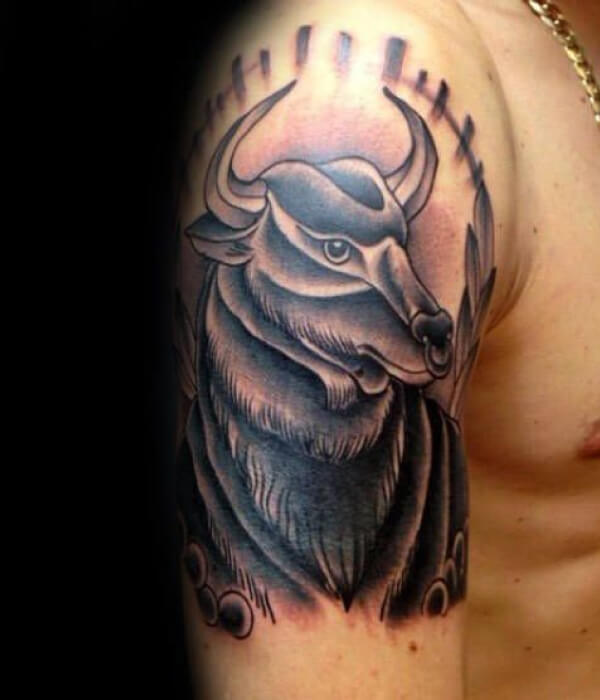 3. Simple Taurus Tattoo
Simple Taurus tattoos take just a few hours or a single session to be done, and they look elegant without shading or multiple colors.
Simple Tattoos look extremely attractive, and most of the time, simple shapes and shades are sufficient to make anyone fall in love with the tattoo.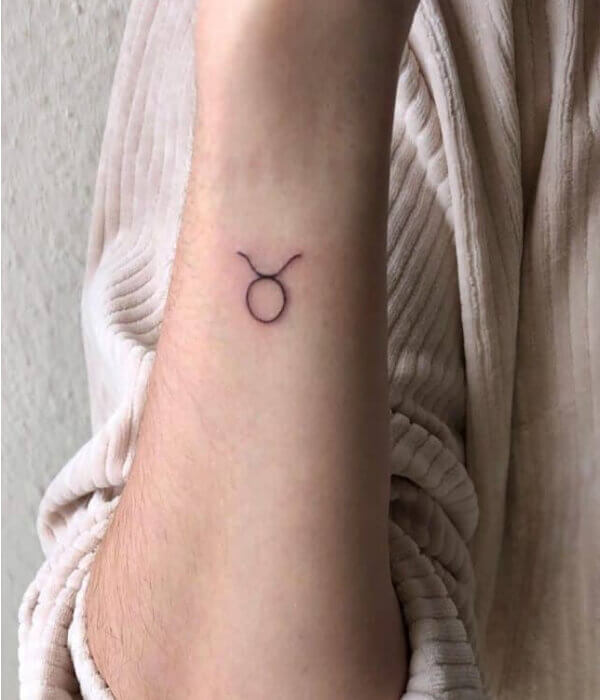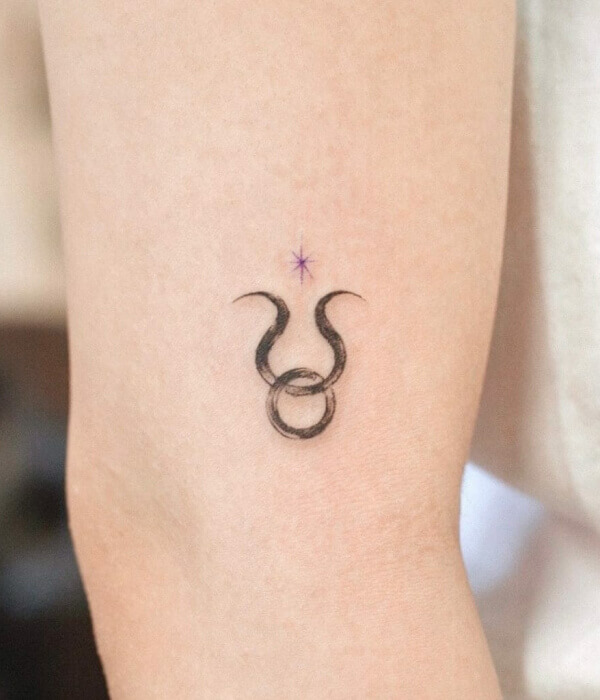 Related: 50 Simple Tattoos For Women
4. Zodiac Taurus Tattoo
The design is unique, with a circle with bull-like horns on the top. It shows that you are brave to face all the challenges of life.
Mixing zodiac signs with constellations can be a great Taurus tattoo idea. But it all comes down to the way you make your Taurus zodiac tattoo glow.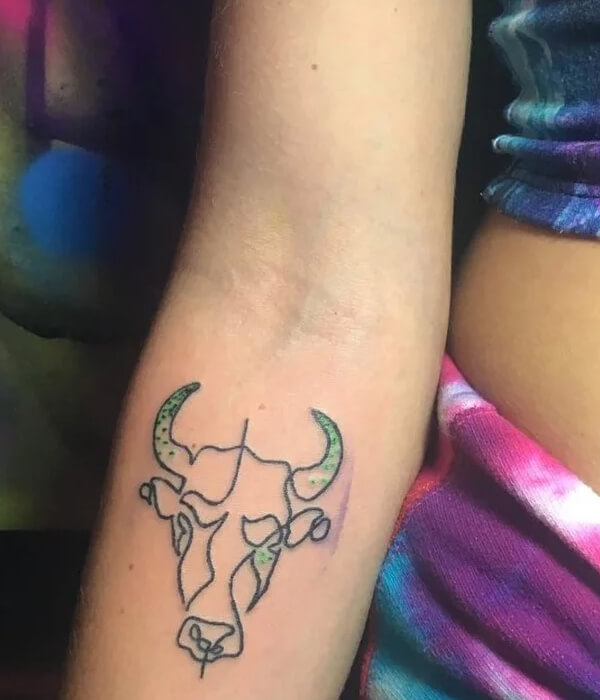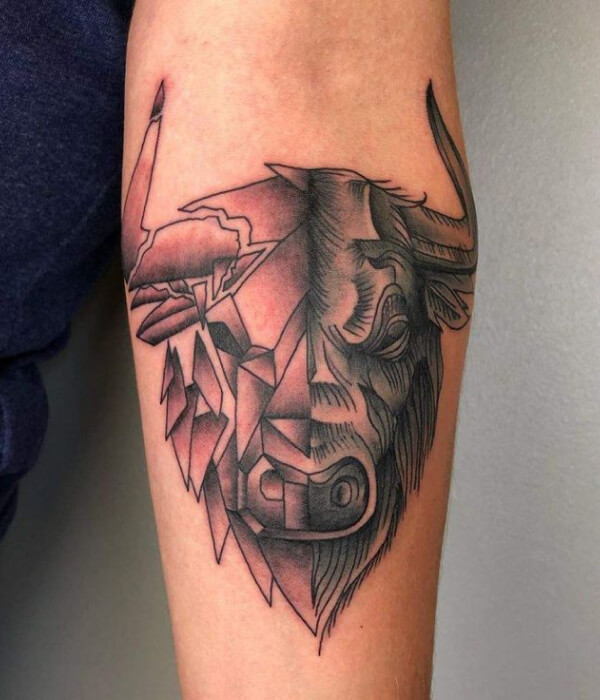 5. Taurus Tattoo For Women
Many female magazines and TV presenters create female versions of zodiac signs to show them more tenderly and femininely. For example, the most popular Taurus tattoo for women is a floral one.
Flowers can make anything gentle, softer, and passionate, like a bull. As you can see in the tattoo, flowers are beautifully placed with a bull.
6. Raging Taurus Tattoo Design
A bull is known as an aggressive animal. In addition, a bull is a fearless creature, and its strength is enormous. All these features are displayed in this tattoo, done with tones of grey and black. The tattoo symbolizes power and manliness, and it is one of the best Taurus tattoo for male.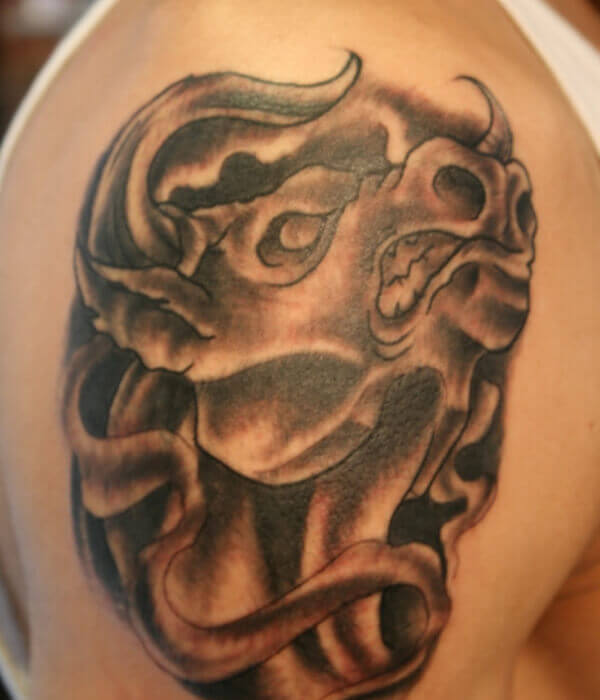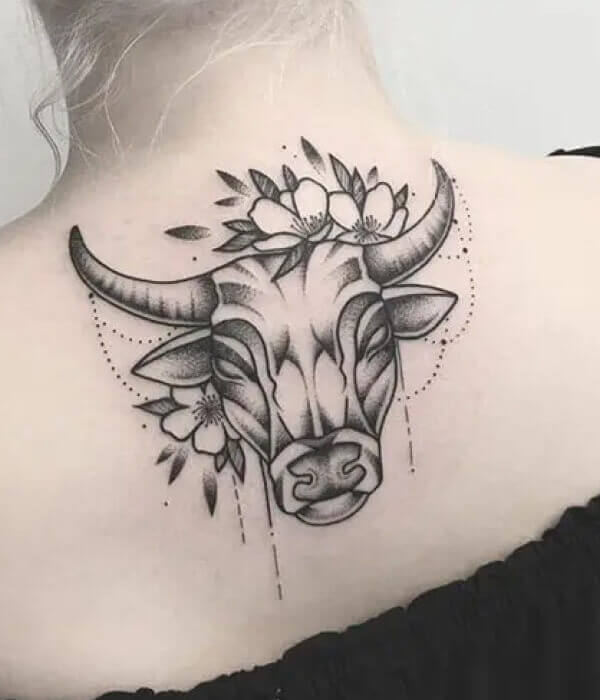 7. Taurus Tattoo Design 
Bulls are infamously known for their short temper and are linked with red color. The bull is artistically outlined in red in this tattoo, and it's an excellent idea for a Taurus tattoo on hand.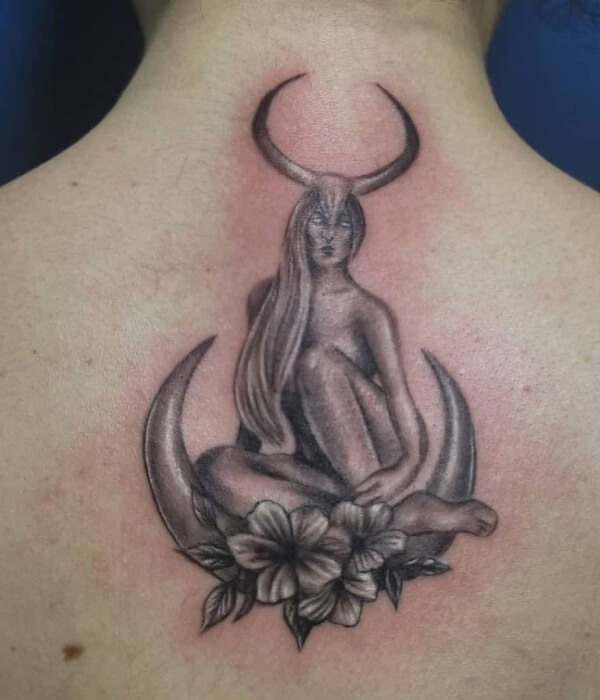 8. Taurus Glyph tattoo
The bull's horns are the immensely vigorous and appealing part of its body, and the Taurus glyph in this inked design is made to display the horns more evidently. It's one of the neat Taurus tattoo ideas.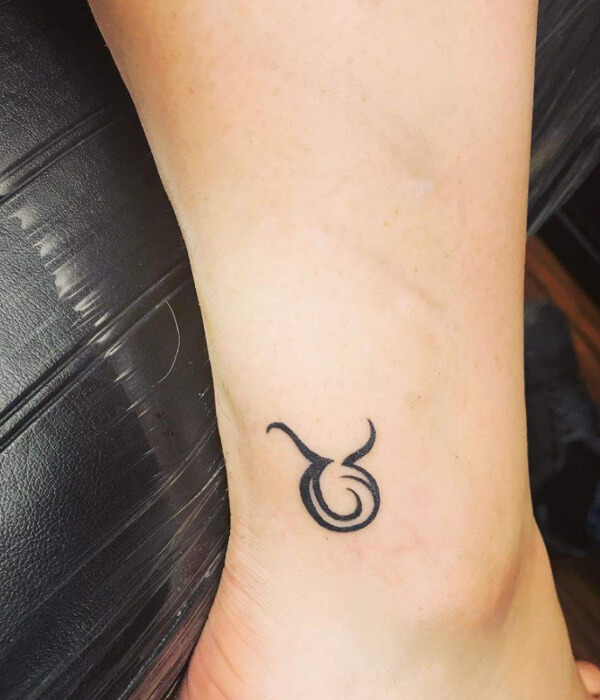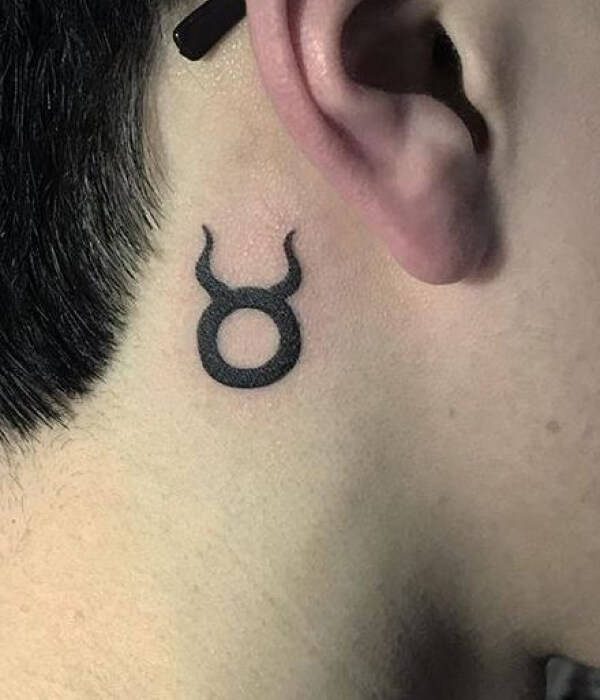 9. Calm Taurus Tattoo
A Taurean has many aggressive qualities like possessiveness, jealousy, and a relentless attitude, but they also have a soft side. They are devoted, generous, and sincere in friendship. This tattoo is beautifully made in shades of brown and black, which seem to portray the soft side of a Taurean.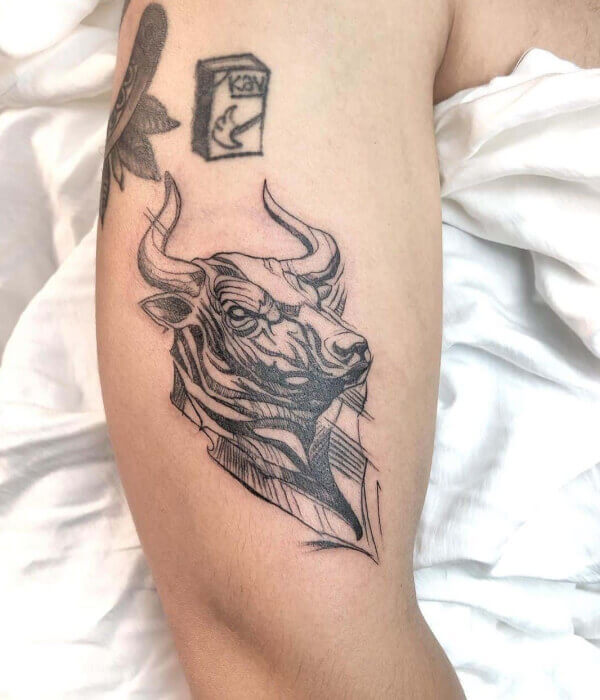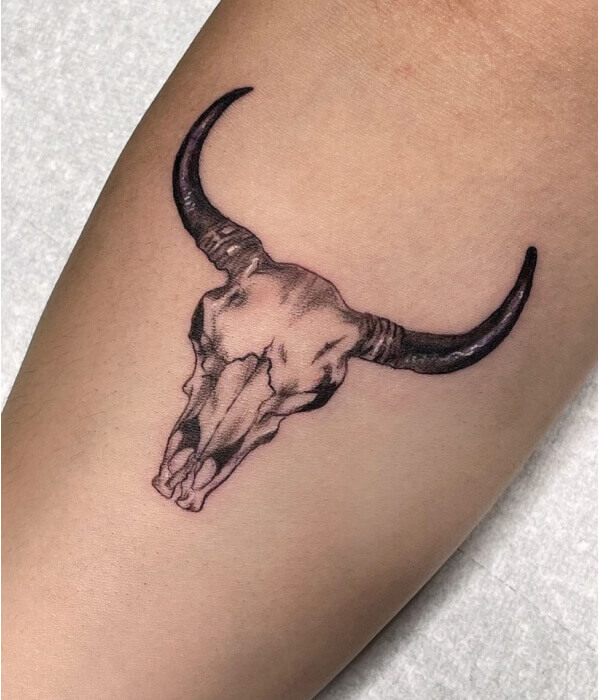 10. Charging Bull Taurus Tattoo
This tattoo shows the bull with horns pointed, heels kicking, and the head down, ready to attack; the tattoo shows power and masculinity. It is the most popular Taurus tattoo for male.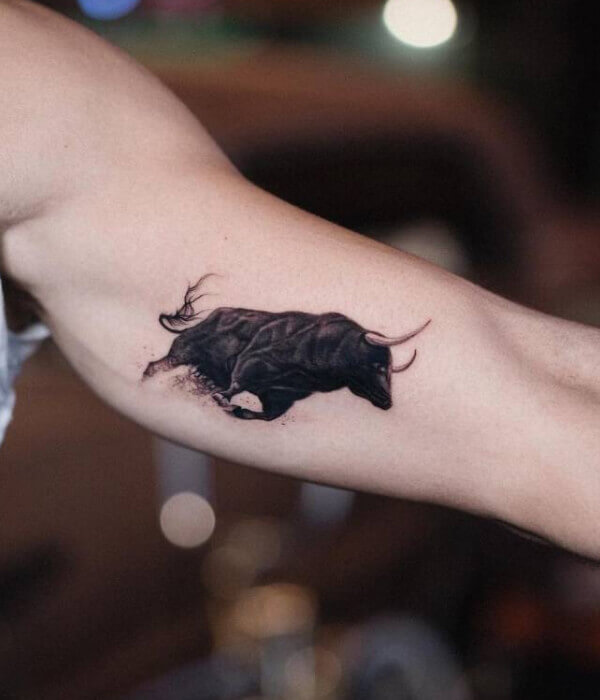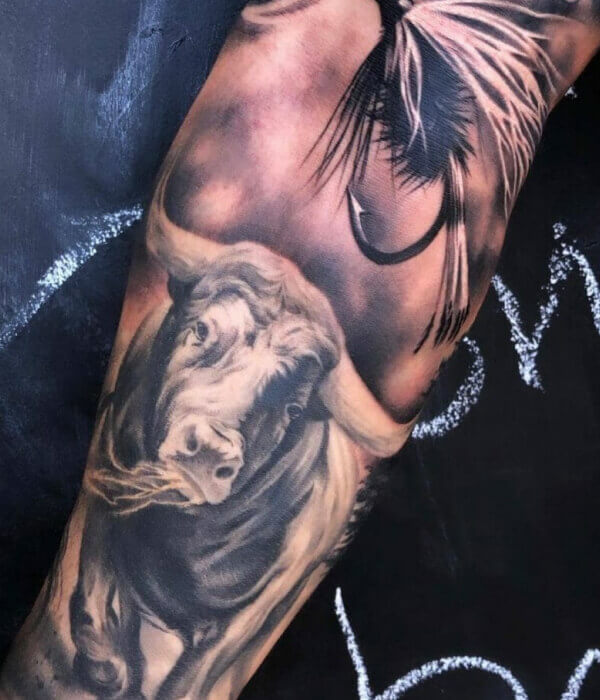 11. Celtic Taurus Tattoo
Bulls have been very significant in Celtic civilization for many years. They symbolize fertility and courage; these tattoos are popular among individuals who belong to the Celtic culture.
This tattoo with an expression of a bull's head with horns is worn on the right shoulder as a decorative piece of art. It will look amazing on both males and females.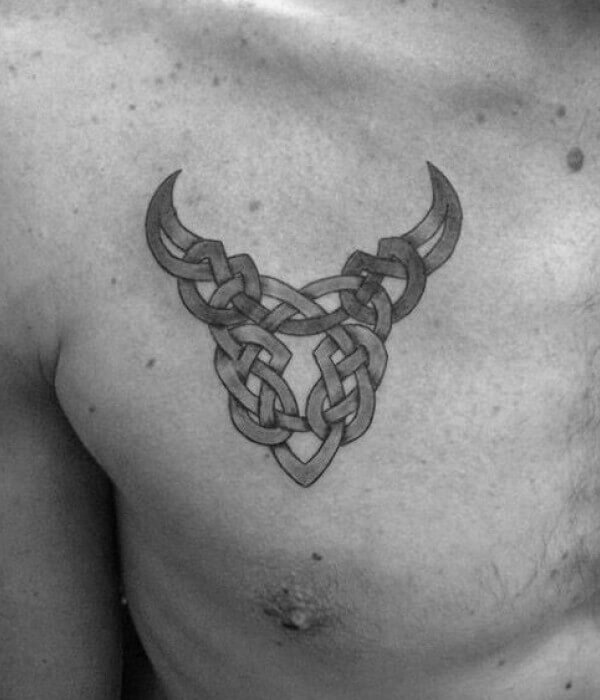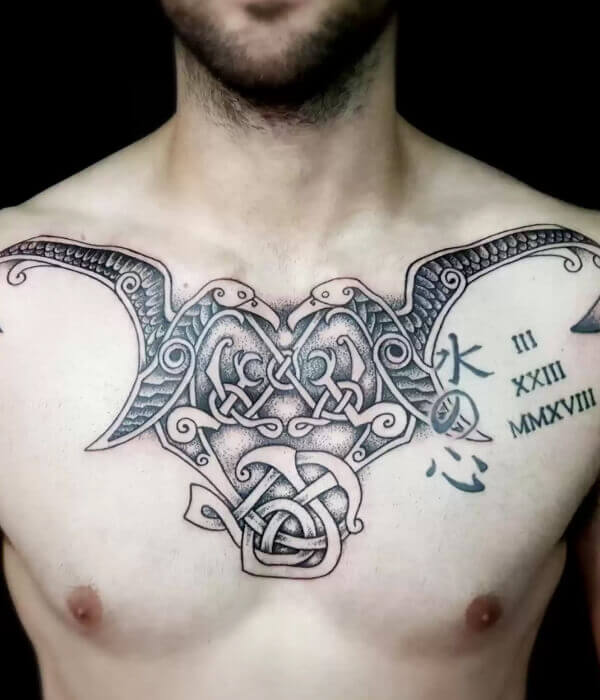 12. Bull Skull Taurus Tattoo
A bull skull tattoo can be inked in many different patterns and designs and are mostly done on men. this tattoo is one of the coolest Taurus tattoo on hand.
It is more prevalent in the westerners of Mexico, Native America, and the USA. The bull skull tattoo signifies devastation and demise.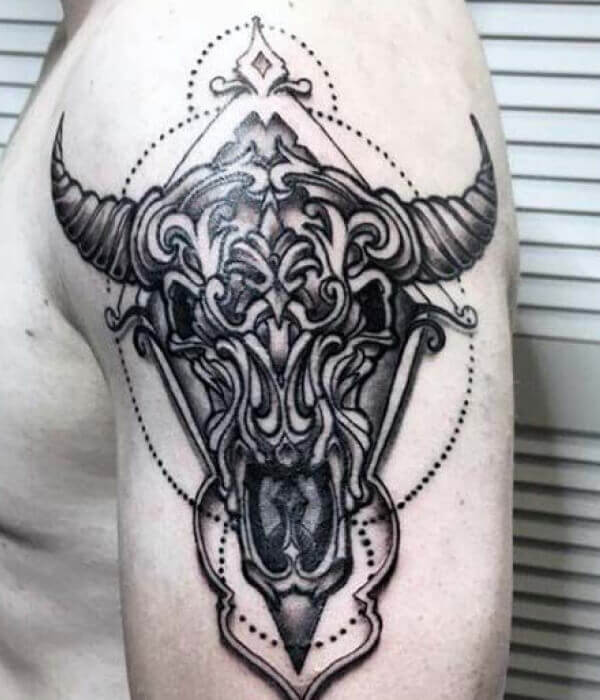 13. Ambigram Taurus Tattoo
Ambigram tattoos are famous among tattoo lovers, reading the same downward and upward. They are the most creative way to get inked and a unique way to show your love for your star sign.
14. 3D Taurus Tattoo Design
3D tattoos are in trend now. This design looks like a photograph that has been deliberately taken from the bull and placed on the skin. 
3D tattoos are suitable for both men and women, and they can flaunt the ink wherever they go.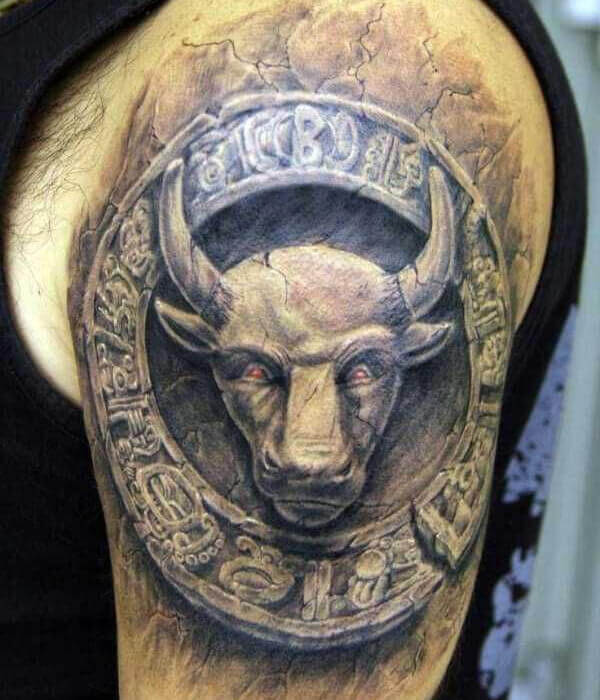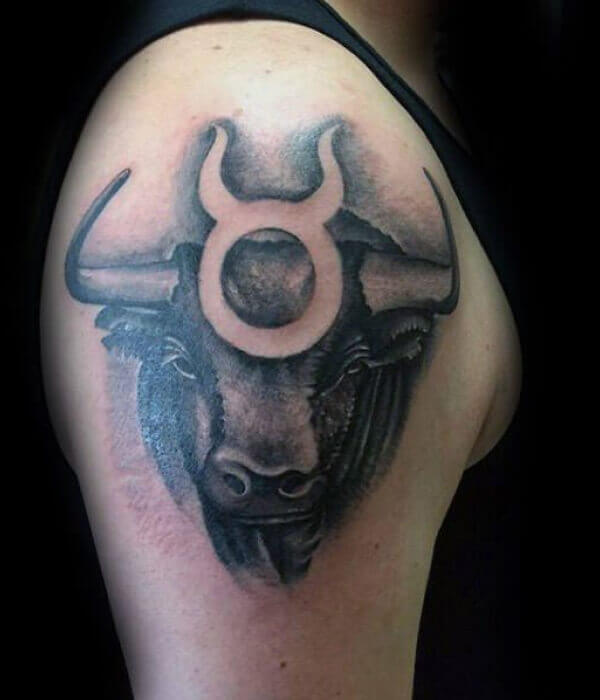 Related: 250+ Crazy 3D Tattoo Designs That Will Twist Your Mind
15. Taurus And Poppy Tattoo
The poppy is the birth flower of the Taurus symbol. But it does not represent beauty and love. Instead, it means life and death. So this short tattoo has a profound definition and is an awesome Taurus tattoo for female.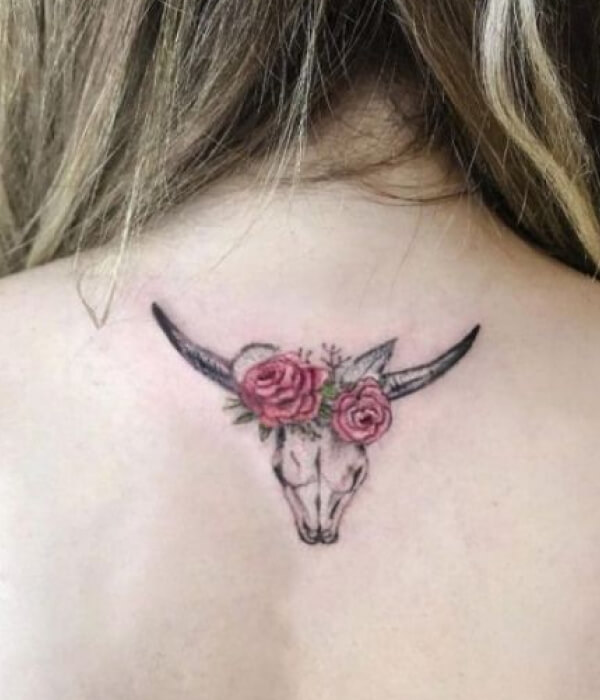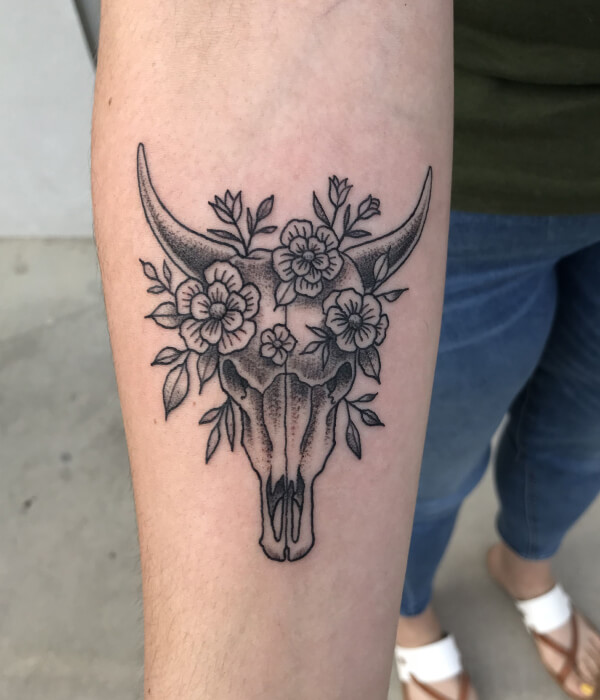 16. Grey And Black Hip Tattoo
The bull is the representation of Taurus. The tattoo is inked to perfection; the black and gray colors complement each other, and it's an excellent idea for someone looking for a small tattoo.
17. Bull Rib Cage Tattoo
Bull tattoos don't have to be always immense like the creature itself. You can use the bull to outline the beautiful flowers like done in this tattoo; this tattoo is an excellent idea for a Taurus tattoo on hand.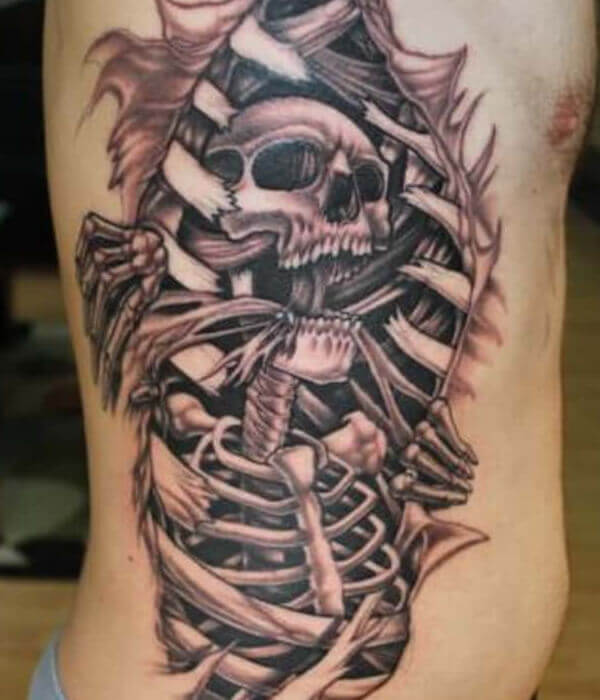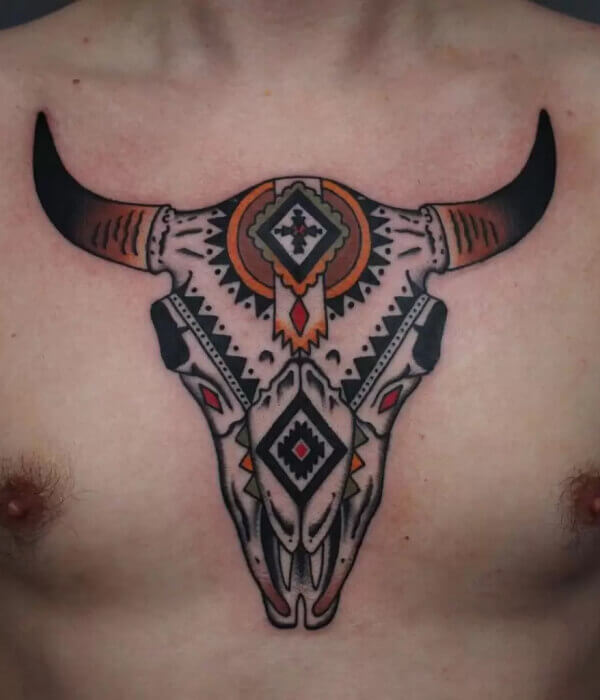 18. Abstr act line art wrist tattoo
The simplicity of this fine-line tattoo is unreplaceable. The bull is outlined in a single stroke and is the best choice for individuals looking for a minimalistic design.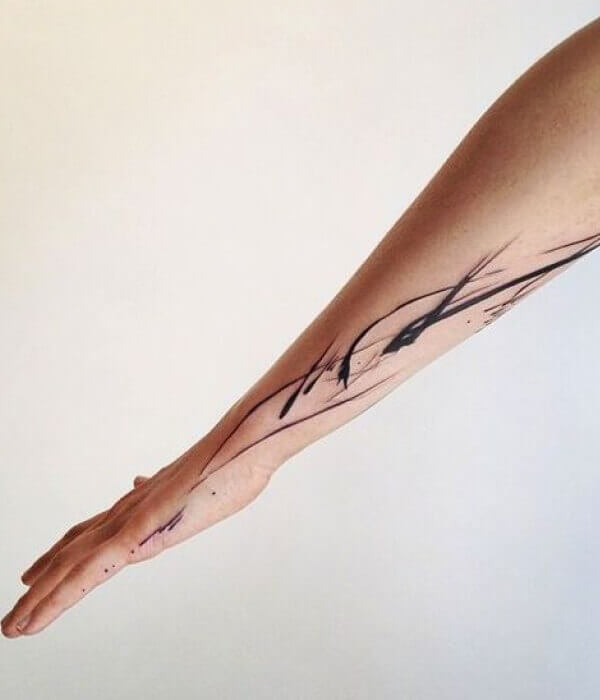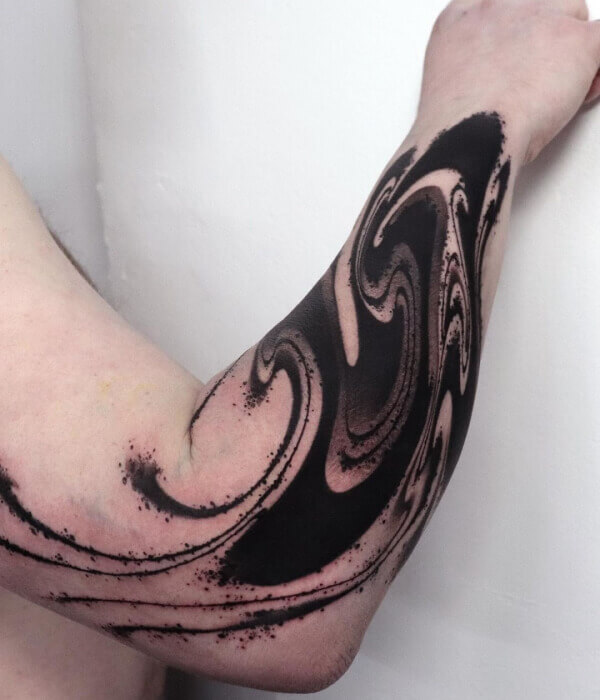 19. Small Taurus Symbol Forearm Tattoo
There may be one Taurus logo in the world, but you can give an innovative wrench like the one done in this design to make it unique, as shown in this smallish forearm tattoo.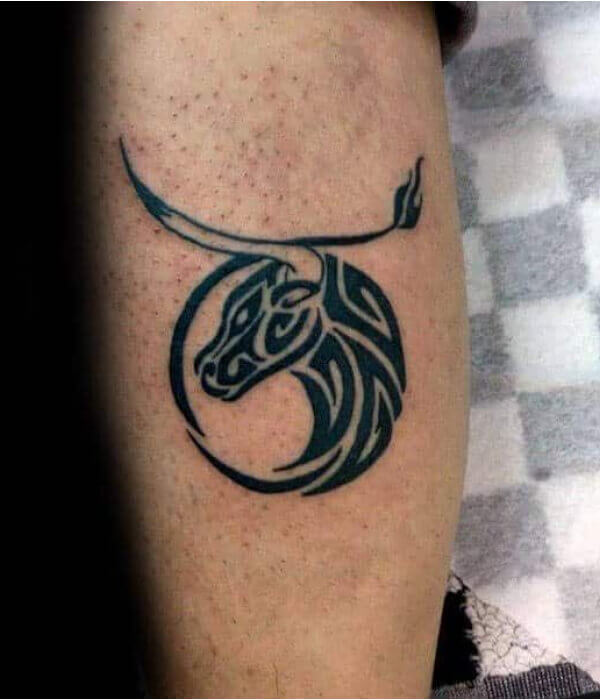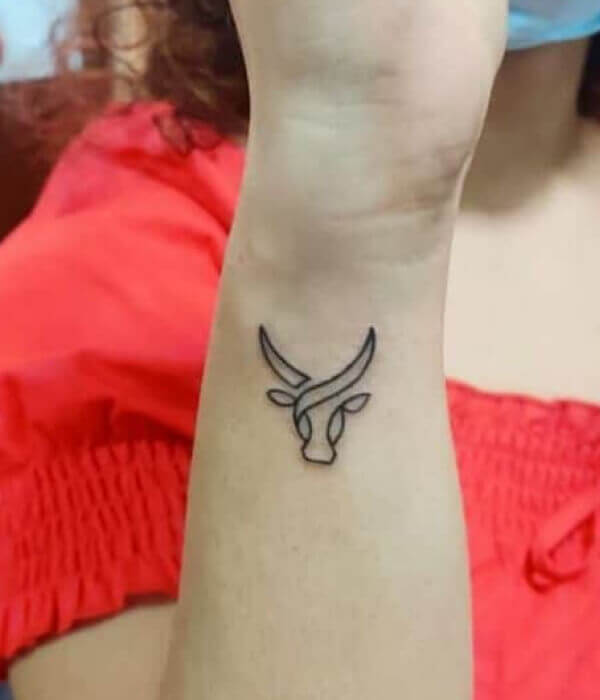 FAQs
1. Does Taurus Tattoo Cause Pain?
You should always know that getting tattooed can be painful, and it is not much you can do about it. But the pain depends on the body part you want to get inked, as some parts are less painful, and some are more painful. 
You can get a tattoo if you are keen, as the pain won't last long if you take good care of yourself.
2. Is Taurus Tattoo Unisex?
Yes, all genders can take birth in any star sign. In this article, we have mentioned a few tattoo ideas for women and men, so choosing the proper tattoo for yourself is simple.
Taurus tattoos are for both genders, and there is no gender stigma. Taurus tattoos are for everyone and look astonishing on everyone, irrespective of gender.
3. How many hours or sessions will it take to get a Taurus tattoo?
The answer depends on the size of the tattoo, your tattoo artist's skill, and the equipment the artist uses. Other vital factors are elements and details that are related to the tattoo.
If you want too many stars and details, it may take many hours to be done, and some large designs like sleeve tattoos may take several sessions.
4. How much does a Taurus tattoo cost?
Taurus tattoos are regarded as a smaller variety of tattoos that look good on the ankle, shoulder, behind the ear, finger, wrist, or hand.
The cost should be between $50 to $100, depending on the type of tattoo and the equipment used by the artist.
5. What other symbols can be used along with the Taurus tattoo?
Many people have this question, but it's tough to answer.
If your tattoo idea is bull itself, you can add details like flowers, nature, geometrical designs, or even some cape.
And if you are going for a constellation, you can add symbols like the moon, comments, stars, and planets.
You can even ask your tattoo artist about the symbols that suit you the most.
CONCLUSION
The Taurus tattoos look cool and trendy. Whether it's a small or large design, everyone will find a design that works for them. We tried to cover the best Taurus tattoo ideas in this article. We hope the information is helpful for the readers.
Please follow and like us: