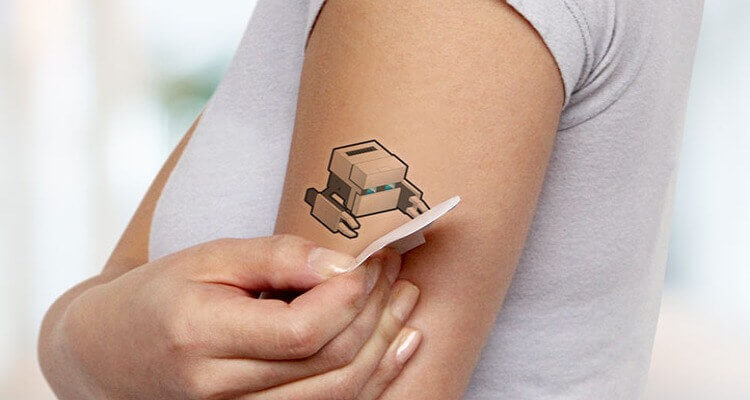 Types of Temporary Tattoo
Posted on
Temporary tattoos are popular amongst those who do not want to go for permanent ones. Of course, permanent tattoos cause pain while etching and most people don't want to go through that pain that's what make them opt for Waterproof Temporary tattoos. From parties to professionals, religious to ceremonial purposes, temporary tattoos can be etched for any purpose. There are myriads of waterproof temporary tattoos that a person can choose from.
There are basically three main types of temporary tattoos, namely
Press-on Decal Custom Temporary Tattoos
Airbrush Temporary Tattoos
Henna Temporary Tattoos
Out of all three Decal and henna are considered the most realistic temporary tattoos. However, all three types allow for custom designs. The best part of temporary tattoo is – even kids can get it as there is no harm. And the most recommended temporary tattoos for kids are – decal temporary tattoos – because Decal temporary tattoos come off the most quickly and easily
Here we go……
1. Press-on Decal Custom Temporary Tattoos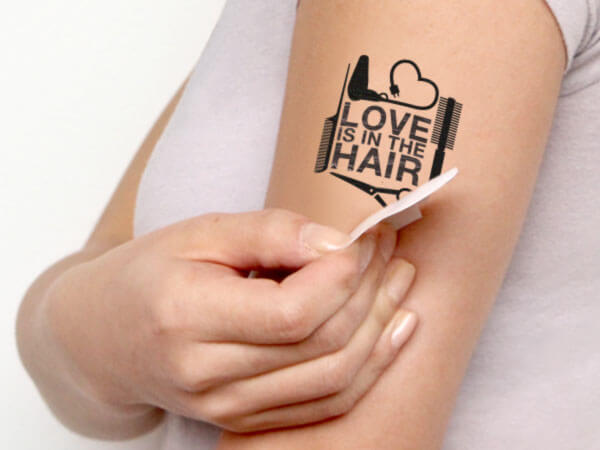 A temporary tattoo can stay from 24 hour to 2 -3 weeks depending upon its type, placement, and design. For instance, a Decal-style and metal jewelry temporary tattoos stays for 24 hours to a week. These tattoos are basically pressed on the variation of glitter tattoos in which the jewels or decals are pressed onto the body. A custom design for your metal jewelry tattoo however, is covered with a protective film, which allows it to last for a longer duration.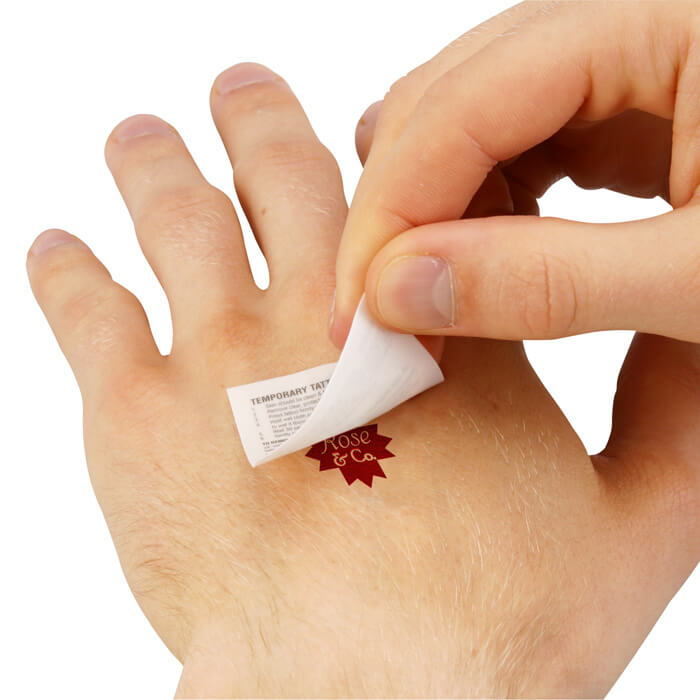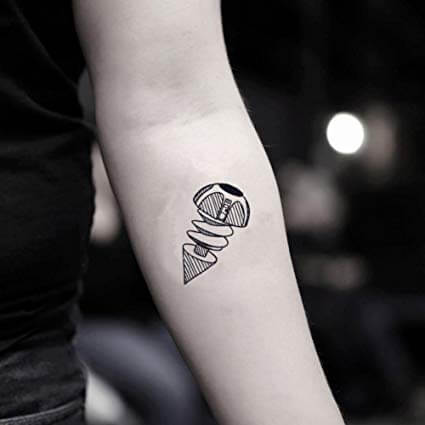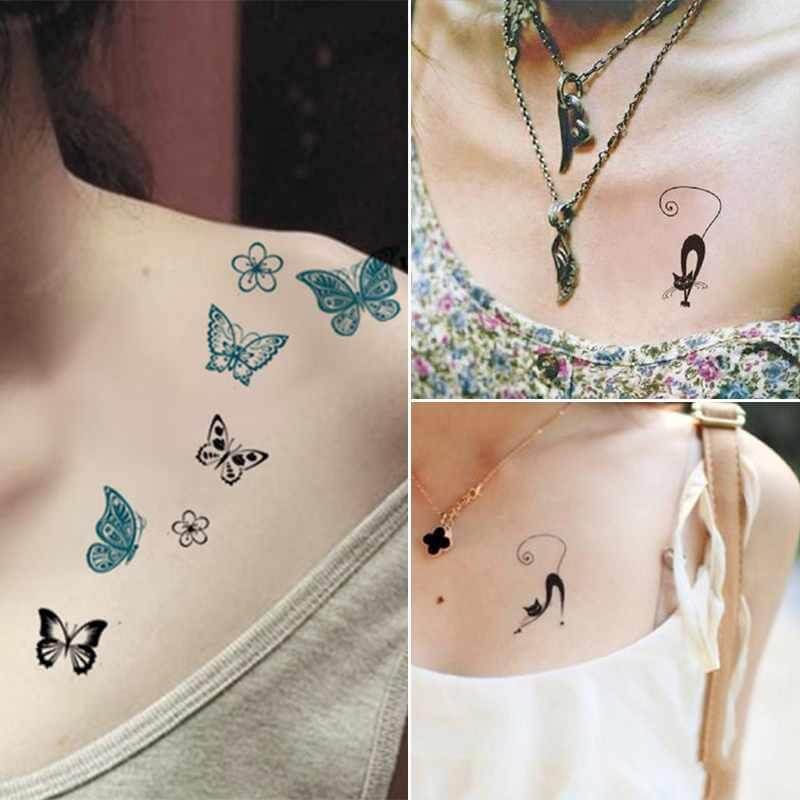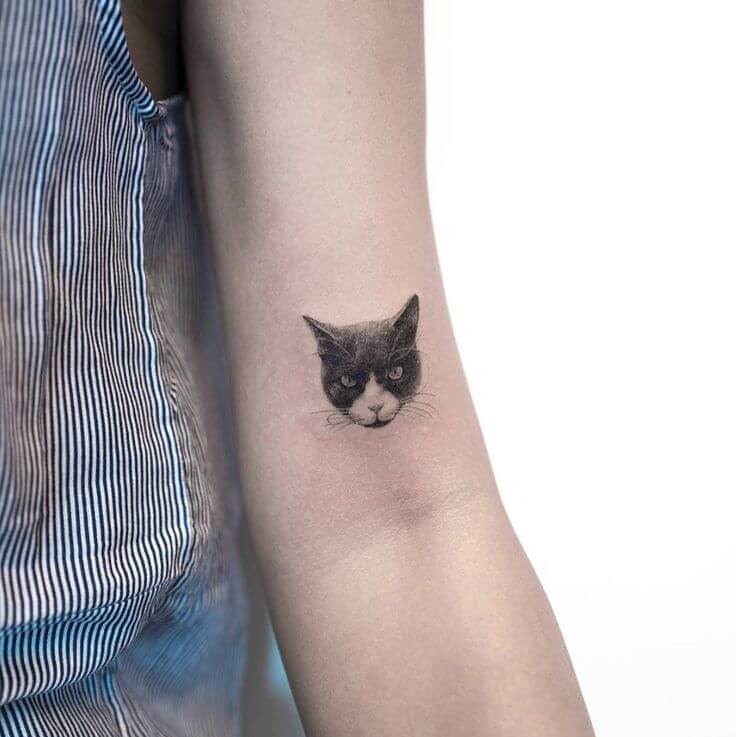 Application of Press-on decal custom temporary tattoos:
Press-on decal custom temporary tattoos are the simplest when it comes to their application. More often than not, for its application, the tattoo artists first let the tattoo recipient choose a temporary tattoo design from a design book and then recreate the same with decals. Similarly, in the case of metal jewelry tattoos same process is used. However, metal jewelry temporary tattoos allow for more customization in the design of the metal itself. Usually, these types of tattoos are liked by kids.
Also Read:
2. Airbrush Temporary Tattoos
Then there are airbrush temporary tattoos. Airbrush Temporary tattoos are gaining popularity these days. As the name suggests, these tattoos look more like a body paint. They are easy to remove tattoos and one can get them customized according to the need and preference. For removing airbrush temporary tattoos all you need to do is simply rub some alcohol and you are done!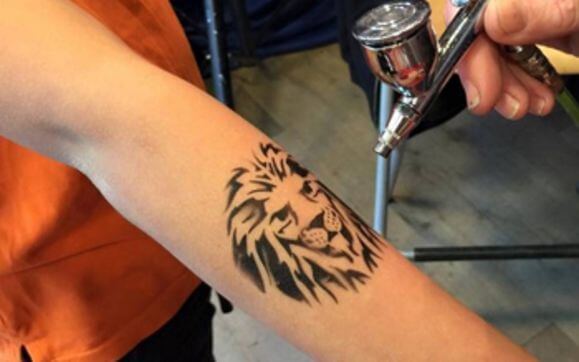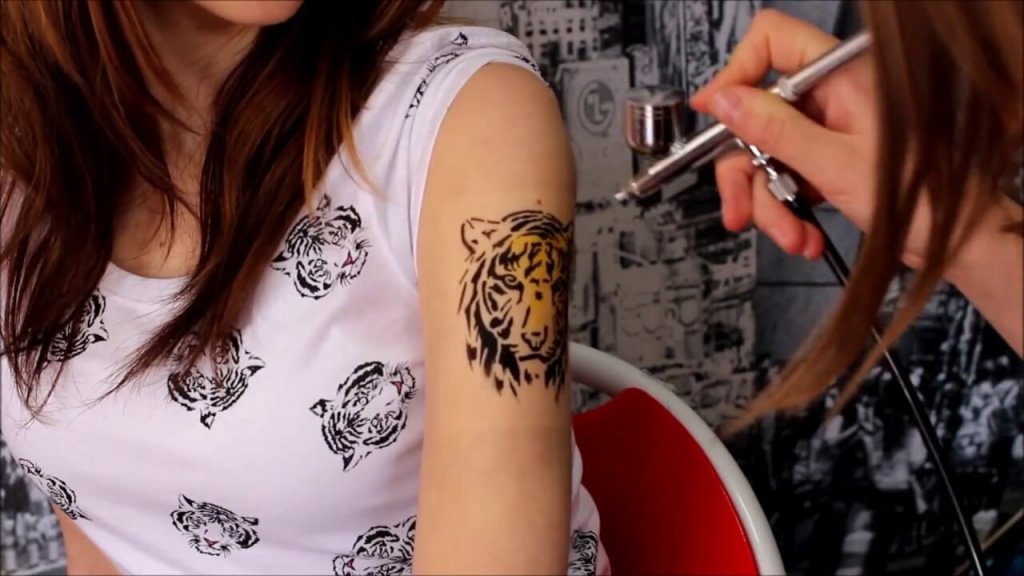 Application of Airbrush Temporary Tattoos:
Airbrush custom temporary tattoos are comparatively time taking a bit difficult to apply. Because for making artwork, a person needs to be skilled, well-versed with an airbrush as well as the appropriate dyes and stencils, basically he/she needs to possess freehand skills for these tattoos. For making this tattoo, the stencil is placed on the area where the tattoo is to be made and then the airbrush is applied evenly over the skin.
3. Henna Temporary Tattoos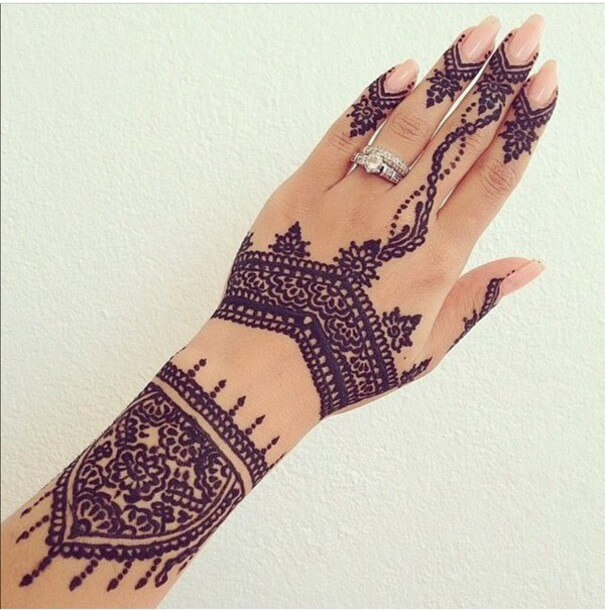 Last but not least, the most popular temporary tattoos are Henna Temporary Tattoo. As we all know, Henna is a plant-based substance that is used in powdered form to make a tattoo or an artwork on the body. More often than not, henna tattoos last for 2-3 weeks. However, henna temporary tattoos lasts the longest amongst all the other waterproof non permanent tattoos.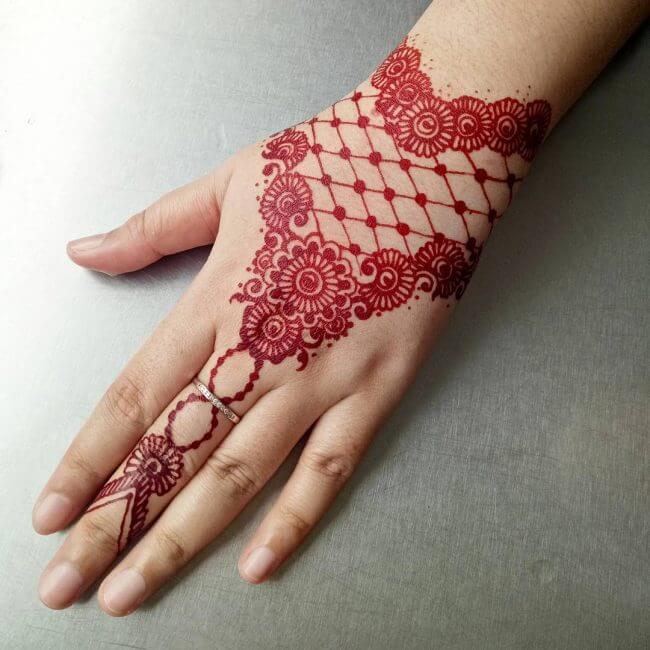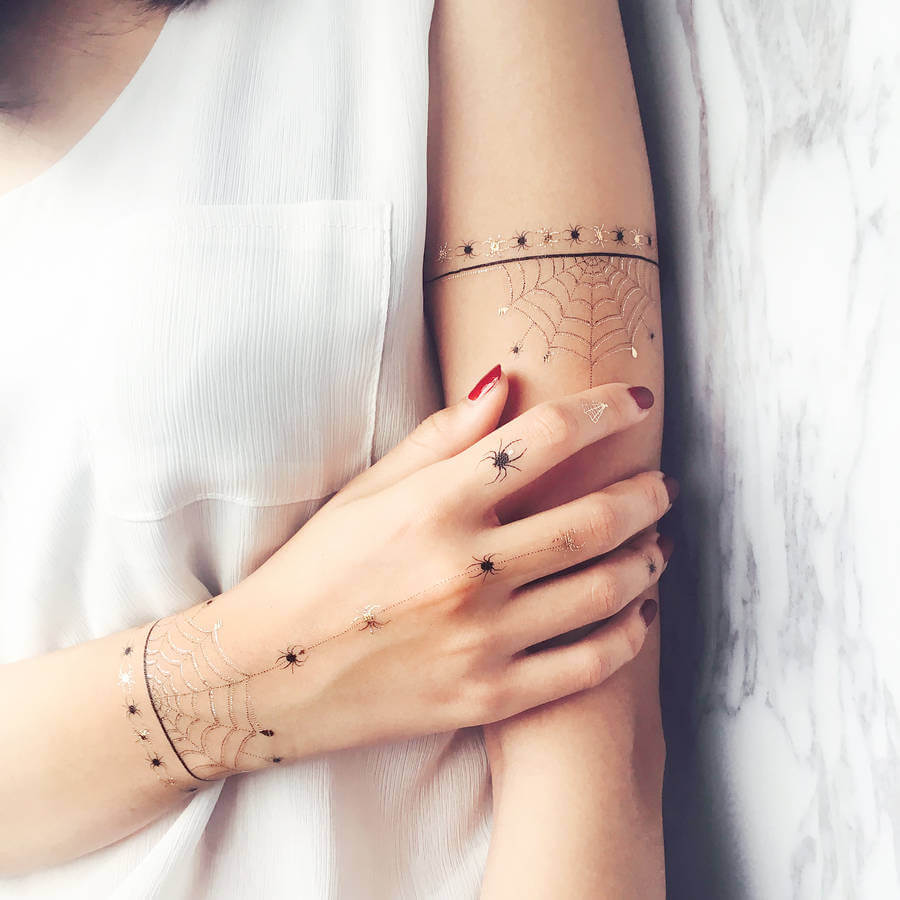 Application of Henna Temporary Tattoos:
Henna in Asian countries is considered auspicious and is surely uses in ceremonial purposes such as wedding. Henna is usually drawn freehand with a cone according to a predetermined design. It is easy to make henna tattoos; however, a trained person can make better and beautiful henna designs.
Safety Measures for Temporary Tattoos
However, temporary tattoos are not risky to the skin, still one needs to take precautionary measures depending on the type of waterproof temporary tattoo that one selects.
These measures are taken to avoid any unwanted side effects of the temporary tattoos. For example, while going for a decal temporary tattoos, one should always ensure that the pigments in the decals have been FDA approved for direct-dermal contact. This is just a precautionary measure that should be taken care so that one can avoid excessive itchiness, redness, or swelling. However, these three symptoms are normal to some extent.
In case of airbrush temporary tattoos, one should again be careful as the air paints used for clothing or art are actually not approved for direct skin contact as these paints can cause itching or even skin allergies.
So, while going for an airbrush temporary tattoo make sure you ask your tattoo artist if the paints he is going to use are approved for skin contact. So far henna is concerned it is safe as that's made of natural substance. But many people out there use black henna which is actually not good for the skin, as it can lead to allergic reactions.
Black henna is in fact not recommended at all. So, it's good to go with the natural one. That's all. You have to avoid anything that can cause any kind of problem to your skin, rest everything is good with temporary tattoos.
Also see:
Conclusion……
Hope these temporary tattoos help you have some idea which one you want to have next time while going for a wedding. All you have to take care is of the proper safety measures when considering a temporary tattoo. Avoid anything that is not good for your skin, especially black henna should be avoided at any cost.
Happy Tattooing…. ☺ ☺
Please follow and like us: