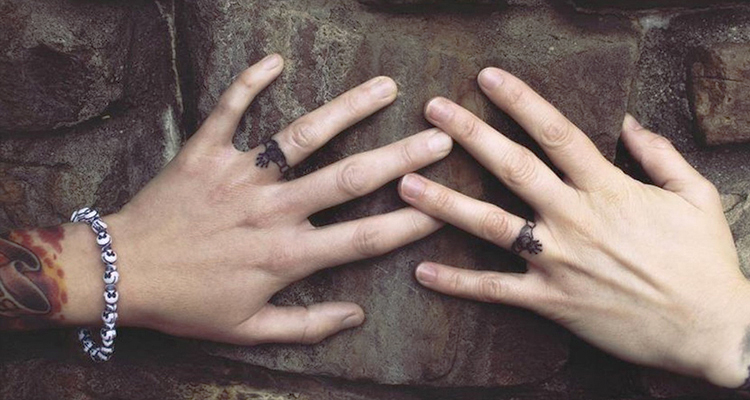 40 Lovely Wedding Ring Tattoo Ideas for Couples
Posted on
Tattoos have started mainstreaming into our lives and when it comes to the weddings, nothing is better than commemorating the big day with the eternal, lovable and the dependable tattoos as the best wedding gift for your better Half. Are you committed and adventurous enough for getting wedding tattoos? Look down with some of the most adorable Wedding Ring Tattoo ideas.
Ink names of your better half on the fingers with the most beautiful fonts of your choice.
Crown tattoo
What better can illustrate the king and queen of each other's heart than the crown design itself. And believe me; undoubtedly it's an ultimate Royal.
Band tattoo
Simple yet one of the most elegant tattoo designs which can be easily hided under the wedding rings is a great choice for the people having subtle taste. Simple dots or line patterns can be used for the bands.
Infinity tattoo
Weddings symbolize "Forever Together" and nothing better than the symbol of infinity can represent it. The best spot for it is the ring finger or can also go for any other matching placement areas.
Heart Beat Tattoo
The heart beat lines comprises as one of the most romantic tattoos. Forearm is the apt placement area for it.
Mickey & Minnie Tattoo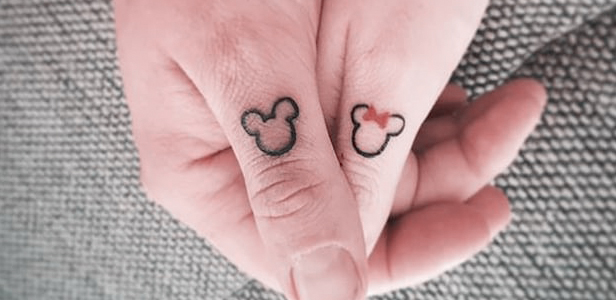 Inking the adorable Mickey & Minnie tattoo ill very well speak about our attitude to take the journey of life as it comes in a most easy way. The best choice of tattoos for the Disney fans too.
Date Tattoo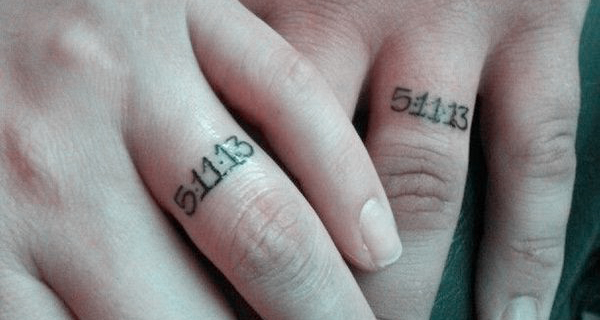 It's great idea to ink the benchmark dates of your beautiful journey of togetherness in roman numeric on the matching spots. It will surely give you the couple goals.
His & Hers tattoo
Though short and simple the words – HIS & HERS on each other's fingers will make a tremendous show of belongingness.
Lock & key Tattoo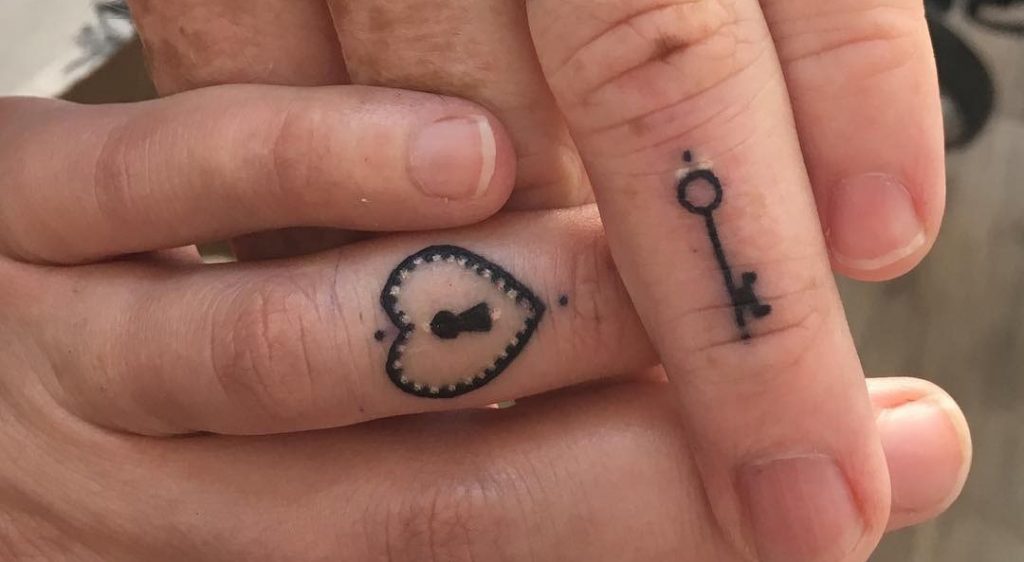 The artistic design of a lock and key embellishing the forearms will speak about the one's indispensability for the other to open the world of happiness and enjoy the marital bliss.
Nautical Tattoo
The nautical design deals with the guiding wheel of directions and the stability of an anchor. It represents the beautiful meaning of grounding each other in the course of a marital life journey.
Mr. & Mrs. Tattoo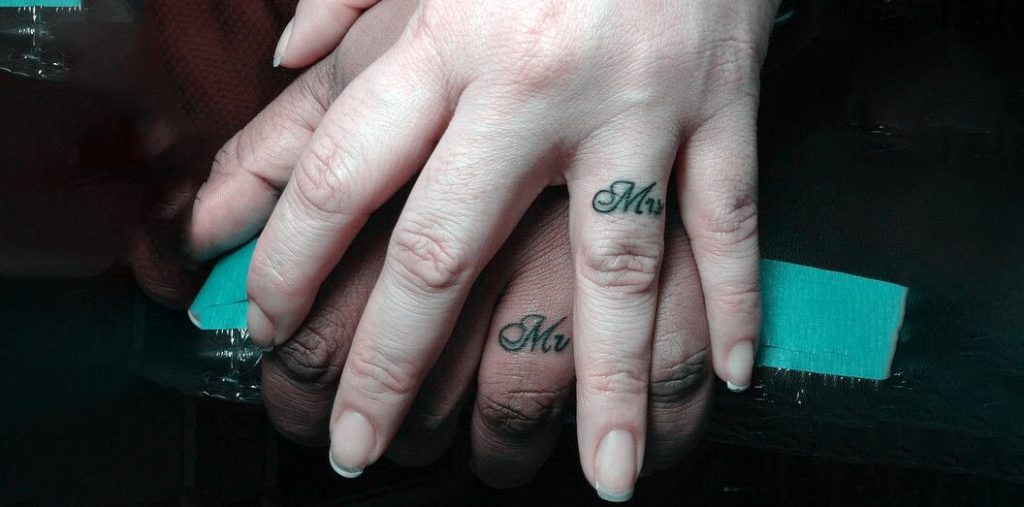 Nothing is more romantic and endearing than inking yourself with the official tags accompanied with the wedding ceremony.
Also See: Attractive Couple Tattoo ideas : Matching Tattoo
Matching Wrist tattoo
This picture perfect tattoo reveals the completeness in the relationship. The picture of one is completed only by the picture of the other half.
---
Here are some more Wedding Ring Tattoo Designs:
Please follow and like us: