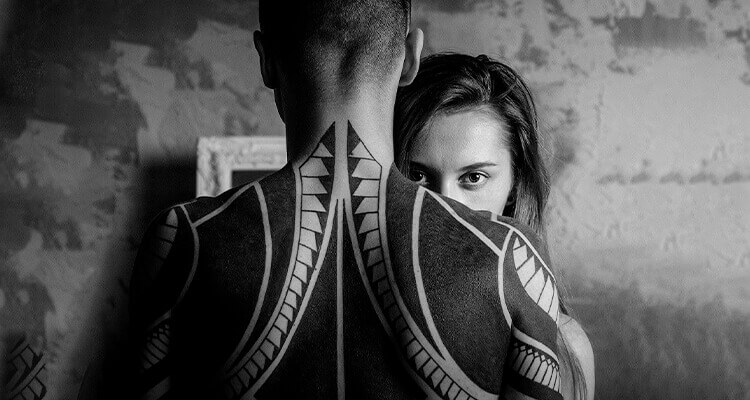 Before Getting a Tattoo Checklist
Posted on
Are you excited to get your first tattoo? Well, that's a beautiful thing as the tattoo looks amazing. You must be aware that needles are used to prick the top layer of the skin and apply ink in order to draw your favorite design on your body. The process of tattooing is the same as minor operation. However, the level of pain varies from person to person, as each person has a different level of tolerance. Besides, you have to be aware of things that you need to do before getting a tattoo. Here in this post, we are sharing with you a before getting a tattoo checklist. Do follow this before you step into the tattoo studio.
Here we go…..
One to Six Months Before
Check with your doctor. Before you finally decide to get a tattoo on your body, make sure you don't have any health problems. People with heart problems or blood disorders need to get an OK from a medical professional. See if you also need a doctor's note.
Research your design. First things first, before you step into your tattoo studio, make sure you have researched your tattoo design. There are several factors that you may have to consider for finalizing a tattoo design, like the meaning of your tattoo, the purpose of your tattoo. For instance, see whether you want a motivational quote inked on your body or a symbol etched on your skin. Then you can search for tattoo designs on Pinterest or Instagram. Or you can create your design based on your requirements.
Also, if you finalize a quote in a different language, make sure you know the meaning of the quote. So that when you will be asked about the meaning of your tattoo, you know it correctly. Also, it will save you from any embarrassment later.
Decide on the placement of the tattoo. Of course, just the design is not sufficient; you will have to decide its placement as well. Brainstorm where you want to get your tattoo on your body. Keep in mind that some spots are extremely painful, like nape, ankle, etc. Also, know that some careers are less welcoming of visible ink. So avoid places that are more visible, like the feet, arms, neck, and legs.
Investigate tattoo studios and artists in and around your area. Well, traveling for a great tattoo artist is worth it as your tattoo is going to stay on your body forever. And getting rid of a disappointing tattoo is not so easy. So, investigate accredited tattoo parlors. Go through their website, read reviews, and view the artist's personal website for portfolio images.
Look up your local body art regulations. Each local and state government has specific laws for tattoo artists. Know them in advance so that you can find a parlor that is up to standards.
Visit your tattoo studio. Do not simply go there and get your tattoo done. It is always good to visit the tattoo studio before getting your tattoo. Ask to see their equipment. If you see anything dirty or suspiciously nasty, immediately leave. Everything, from the shop to the waiting area, the tattooing station to the inks, and needles to the equipment, should be clean, well-arranged, and in the right places.
Ask for the tattooist's license. Many tattoo studios have copies of permits and licenses being displayed. If you don't find them there, feel free to ask.
Discuss the process of tattooing with the artist. Professional tattoo artists don't mind discussing the tattooing process with their clients. They do so so that they can set expectations and prepare their client. Usually, they tell you about the duration of the session, pain level, aftercare procedures, etc.
Review the tattoo design. It is essential that you love the design that you want to get on your body. For that, you can get a printed copy of the design and make it your screensaver. Or you can also hang it on your wall, bathroom mirror, and study table. Look at it as much as you can. Review each and every detail. It will help you avoid any errors and regrets!
Also Read: Taking Painkillers Before Tattoo: What You Must Know
A Week Before
Consultation with the artist. Meet with your potential tattoo artist to review your design. Even when you have finalized your design, ask for your tattoo artist suggestions. He/she might want to add his/her signature style to the drawing.
Pay your deposit and schedule your appointment. Many tattoo artists will ask you to deposit an initial amount before you sit to get your tattoo. Pay your deposit and schedule your appointment for your final tattoo. Make sure you set an appointment for a weekend or any other day when you can have the next couple of days to rest.
Keep your skin moisturized. Apply moisturizer to your skin every day during the week leading up to your appointment. It will keep your skin in good shape for the tattoo.
A Day Before
Prepare for the day. Choose comfortable clothes to wear. For instance, if you are getting your ink on your leg, then consider wearing shorts with elastic waistband.
Shave/wax the area around the design. Make sure you shave the area for the ink. It has to be clear of hair. However, some professionals do the shaving after you arrive, but you can also do it by yourself a night before.
Ask your friend to accompany you. It is advised to bring a friend along, especially for bigger tattoos, someone who will drive you home. So, ask your friend in advance to accompany you for the tattoo.
Avoid liquor or any drug a day before. You will get enough time to party or get drunk. It is better to avoid liquor or any other drug a day/night before your tattoo. Alcohol thins the blood and may increase the bleeding.
RELATED: Why You Shouldn't Drink Alcohol Before Or After Getting A Tattoo?
Drink a lot of water. Drink a lot of water the day before your appointment because well-hydrated skin takes tattoo ink easier than dry, dehydrated skin.
On the Tattoo Date
Skip your coffee. Just like alcohol, caffeine also thins the blood, thereby making it harder to tattoo. So, it is better to skip your coffee on the day of your tattoo.
Take a shower. Don't miss to take a shower on the tattoo date. Remember that you and your artist are going to be extremely close during the tattoo procedure.
Wear comfortable clothes. As said earlier, wear only comfortable clothes so that your clothes do not create any hindrance in the procedure.
Eat your breakfast. While you get your tattoo etched, your blood sugar levels may move up and down. Eating your breakfast will make sure that your sugar levels are stable.
Stay hydrated. Drink lots of water a day before your tattoo; it will make the procedure more comfortable.
Pack your bag. Gather your age proof or ID (your tattoo studio would want to verify that you are of legal age to get inked). Also, pack a light high-carb, or high-protein snack, especially if your artwork is an all-day job. You can also consider packing a blanket (to use if you feel cold), and a pillow (to keep yourself comfortable while sitting in the same position for hours).
Be on time. Don't reach late to your tattoo studio. It is advised to arrive a bit early. Keeping your artist waiting for you is not wise. He may also have other clients lined up. And you reaching late can disturb his entire schedule.
Check sanitary procedures at the studio. Make sure the needles, equipment, containers, and tubes to be used are new. Tattooing equipment is properly sterilized and disinfected. The tattoo artist should wash his/her hands and wear a fresh pair of disposable gloves. Everything should be neat and clean from floor to equipment in the studio. Also, check the ink – whether it is approved for tattooing or not. Don't miss to check the expiry date of the ink, as out of date inks can lead to complications and infection.
Test for allergy reactions. Sometimes tattoo inks can cause severe rashes and allergic reactions to hyper-sensitive skins. So, it is advised to ask for a quick allergy reaction test before you undergo the tattoo procedure.
Avoid any painkiller. Do not take any painkillers before you undergo the tattoo procedure. Having a painkiller can disrupt the process.
Tip your tattoo artist. It is advised to tip your tattoo artist, he/she surely deserves a little extra money for his/her time and talents, just like any other service.
Relax and rest. It is advised to get enough rest after the tattoo. So, do not plan any other activity after getting your ink. The process can be draining; it's better to relax and rest after the tattoo. Besides, if you feel any pain after the procedure, you may consider taking mild painkillers (if your tattoo artist advice you to take one).
Follow this before getting a tattoo checklist and enjoy the entire tattoo procedure!
Enjoy Tattooing…. ☺ ☺
Please follow and like us: