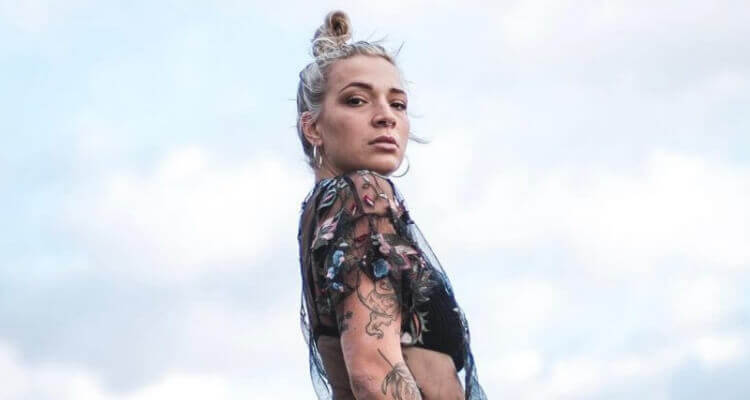 Top 13 Amazing Fine Line Tattoo Artists in the World
Posted on
Fine line tattoos are created with very delicate lines and are made utilizing just one tattoo needle (against three or supplementary needles required to ink the radiant colors and vibrant lines in traditional tattoos) 
Fine line tattoos have been trending for long as they make a fantastic hidden tattoo; they have ample scope for precise detailing, and the most important fact is they look cool. 
If you are still trying to figure out that fine line tattoo needs to be your next (or first) tattoo, we have penned the 13 best fine line tattoo artists worldwide.
What is a fine line tattoo style?
In contrast to conventional tattoos, that are crafted with three or more additional needles for a more comprehensive design, fine line designs are crafted with one needle to give you great fine lines and minimalistic tattoos. Fine line tattoos are more delicate and slightly assertive than standard tattoos.
Best fine line tattoo artists 
1. Ghinko
Ghinko is renowned for her red ink tattoos, but her portfolio is considerably better than these glowing tattoos. Ginko's fine line tattoos are influenced by classic art, but her portfolio comprises pet images, snake designs, and wild animals.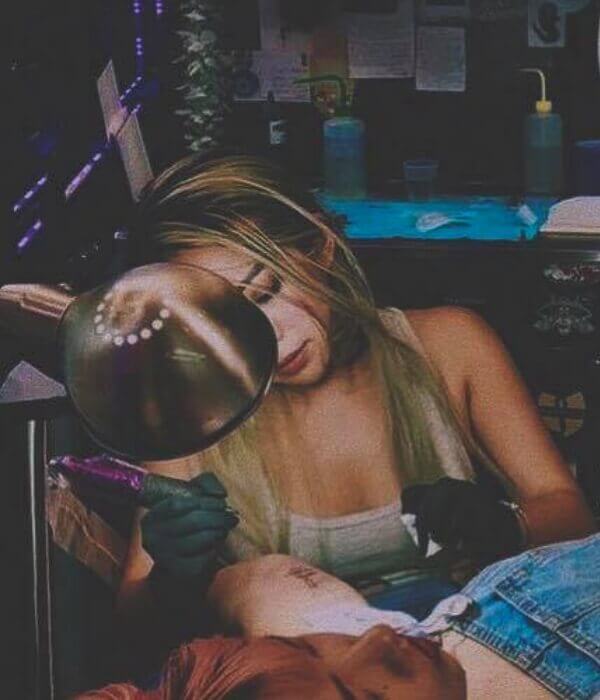 She is currently at Bang Bang In New York and is one of the best fineline tattoo artist.
2. JonBoy
Jonathan "JonBoy" Valena is a top celebrity tattoo artist in New York. Some celebrities he has inked are Justin Bieber, Zayn Malik, and Kendall Jenner. He is well known for his delicate fine line tattoos.
JonBoy presently has a residence at Moxy Times Square, and it's almost inaccessible to get a meeting with him. However, if you are looking for a session with JonBoy, keep a look at his Instagram, as he sometimes does a walk-in day that does not need prior arrangements. He is one of the best fineline tattoo artist whose unique ideas are renowned by all tattoo lovers.
Related Post: Everything About Walk-In Tattoos
3. Doctor Woo
Brain Woo is better known as Doctor Woo Or Dr.Woo and is renowned for his detailed fine line creations. He has inked celebrities like Zoe Kravitz, Drake, and Miley Cyrus. However, there is no such complex design that is tough for Brain.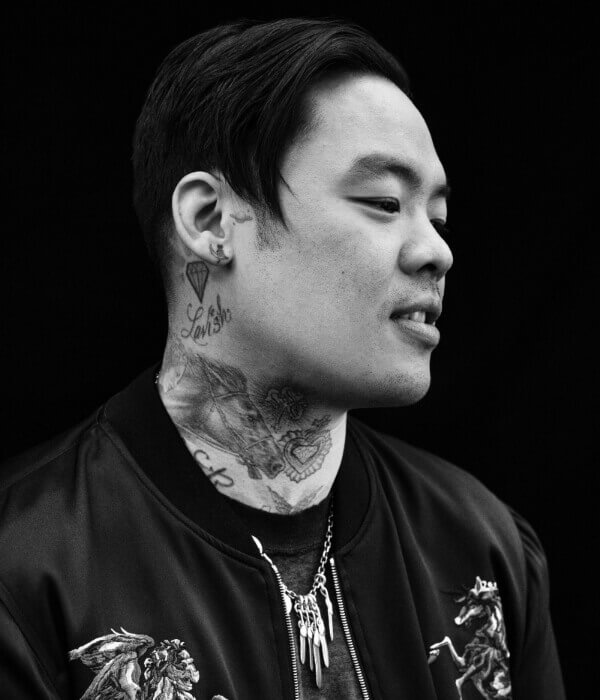 He is famed for fineline tattoos in tiny sizes. He can imitate nature, astrology, and realistic animals. He is a fine line tattoo artist whose design creates a buzz in the tattoo industry.
4. Jakenowicz
Jakub Nowicz, who is professionally known as Jakenowicz, is a Polish tattoo artist known for his delicate designs created with a single needle. He is currently based in Italy; he is a world-renowned tattoo artist with the procedure to create an extravagant fine line tattoo.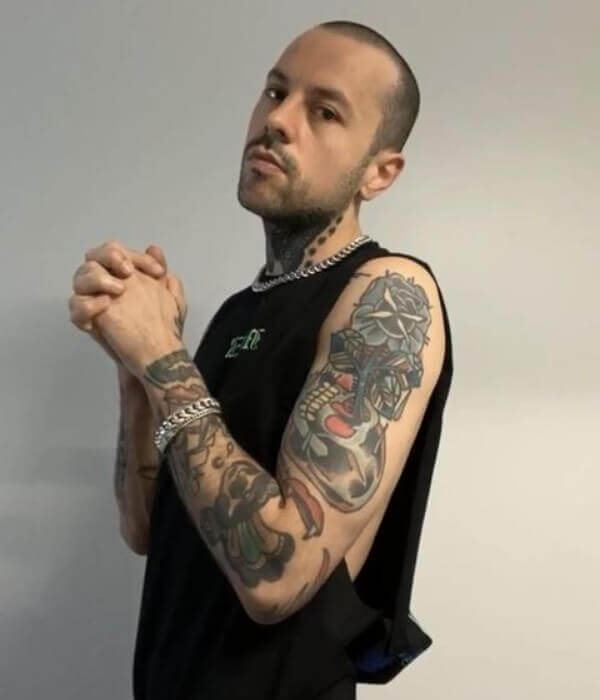 He is presently working at Puro Tattoo in Milan and planning to open his studio in Milan. So if you need help getting his appointment, you can buy tattoos based on his creations.
5. Lara Maju
Lara Maju is a German, one of the top fineline tattoo artists, famous for her minimalistic fine line tattoo. She 
comes from a fashion background and loves celebrating the human body with her art.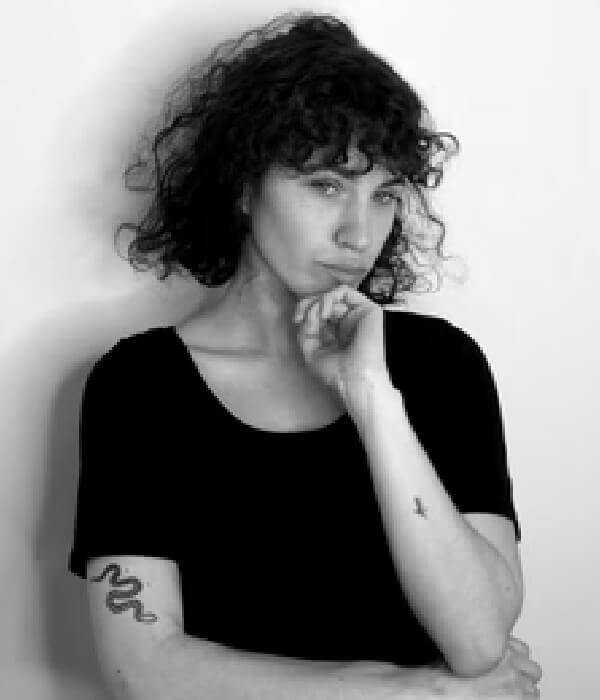 She currently works at Coco Schwarz, and her portfolio is filled with delicate floral designs, and she uses a hard poke method to create her unique tattoos. 
6. Zaya
Brighton based tattoo artist who was earlier known as Gabby Colledge is renowned for her uncommon fine line tattoos. Additionally, she is famed for her texture-rich insects, feathers, and botanical sketches.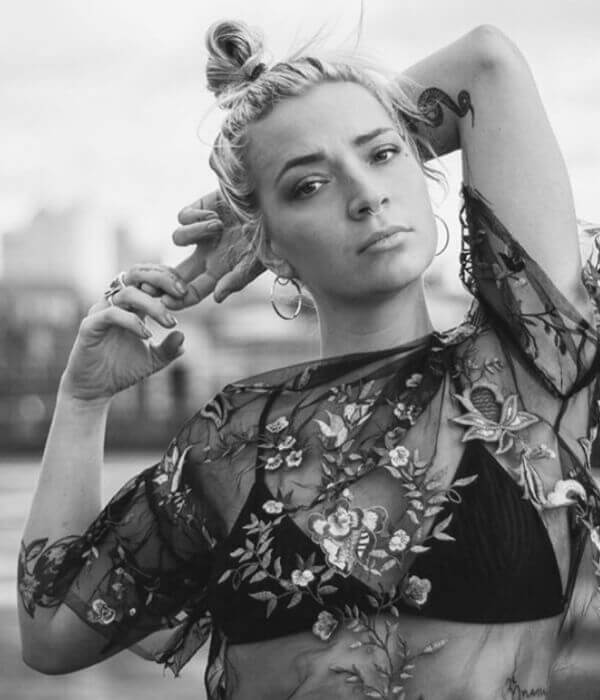 She is one of the best fine line tattoo artists who got her degree in fine art from the Chelsea College of Art; she is currently working at Top Boy Tattoo and has a career in music. 
7. Mira Mariah
Mira is a fine line tattoo artist who inked a lot of celebrities like Ariana Grande. However, she had earlier worked in the fashion industry and was dissatisfied with the female tattoo designs.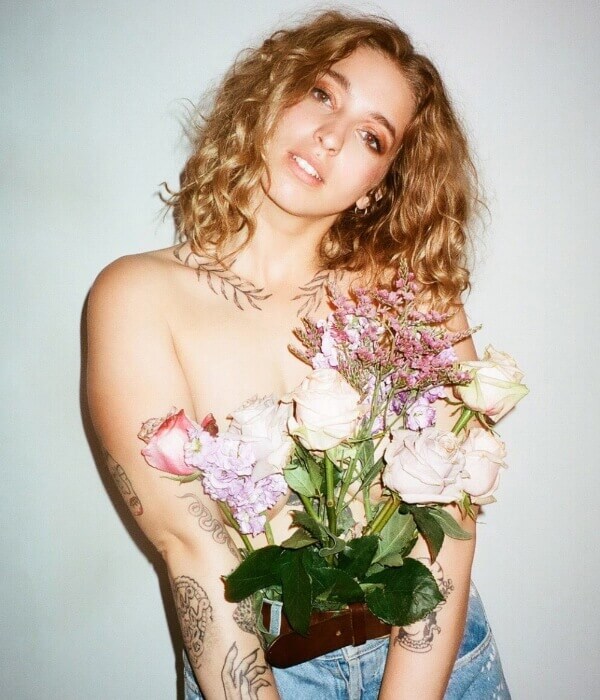 The LGBTQ+ and physically challenged fineline tattoo artist uses historical tattooing techniques and fine art inspirations, transforming them into trendy designs.
8. Circa Tattoo
Circa tattoo, known as Carla earlier, is a passionate fine line tattoo artists. She works at Highline Tattoos in New York and is a versatile fine line tattoos artists. She can ink just about anything, like astrological symbols, flowers, wings, birds, swords, etc.
The place where she works in New York is the best fine line tattoo studio, with some of the best fine line tattoo artists in New York.
Related Search: Why Gloves Are A Must-Have In The Tattoo Artist's Toolkit
9. Tea Leigh
Tea Leigh is a fineline tattoo artist based in Brooklyn; she employs the hand poke technique for fine line tattoos. She likes astrology, which shows in her tattoos; she specializes in animal and botanical tattoos. Tea Leigh owns a studio named Welcome Home which she started in 2016.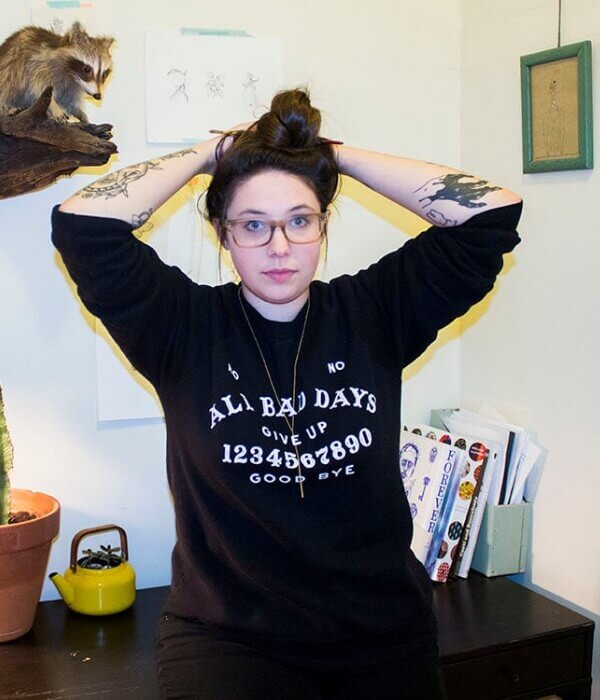 10. Tati Compton
Tati Compton is one of the iconic fine line tattoo artists in the tattoo industry; she specializes in mythical and magical designs. She has worked in London and California, and her expressive fine line tattoos make her the best in the field. She is currently working at Saved Tattoo in LA.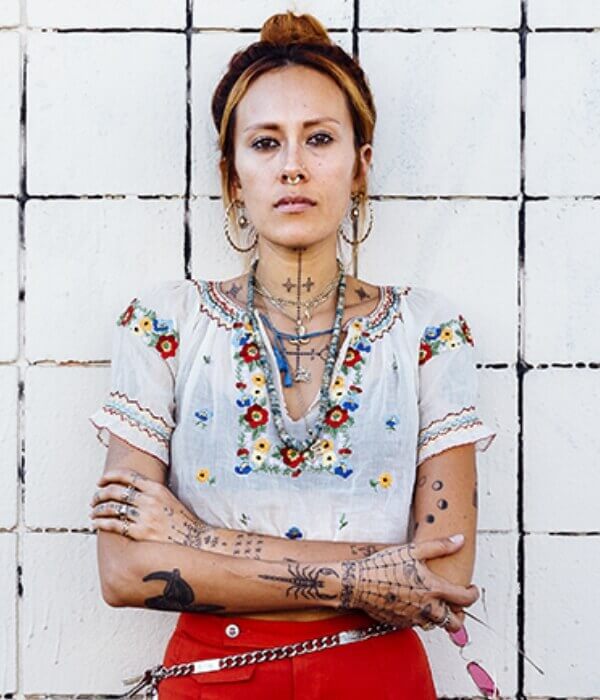 11. Bicem Sinik
Bicem Sinik has a unique style of combining dots, lines, and geometric figures to form pictures; she was an advertising agency's art director before becoming a tattoo artist. Bicem Sinik specializes in flowers, animals, nature, and art types of fine line tattoos. Her unique engraved style makes her one of the best fine line tattoo artists.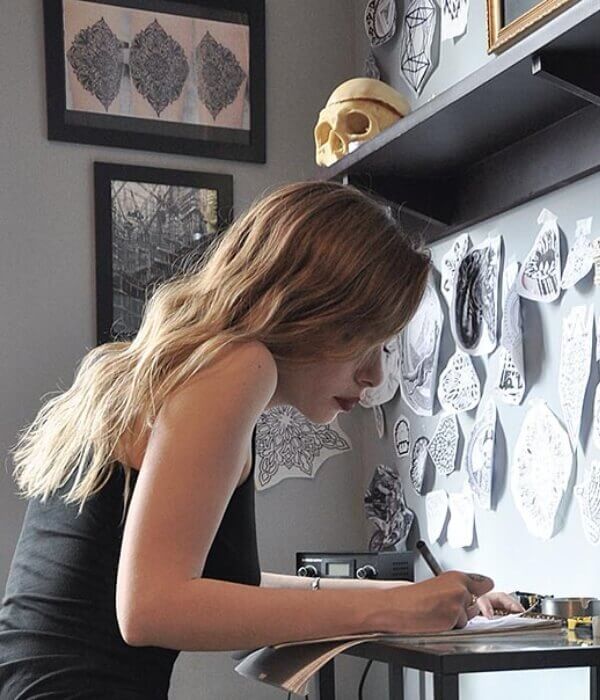 12. JK Kim
JK Kim has worked with the leading fineline experts on the east coast and has evolved into the most respected minimalistic tattoo artist in New York.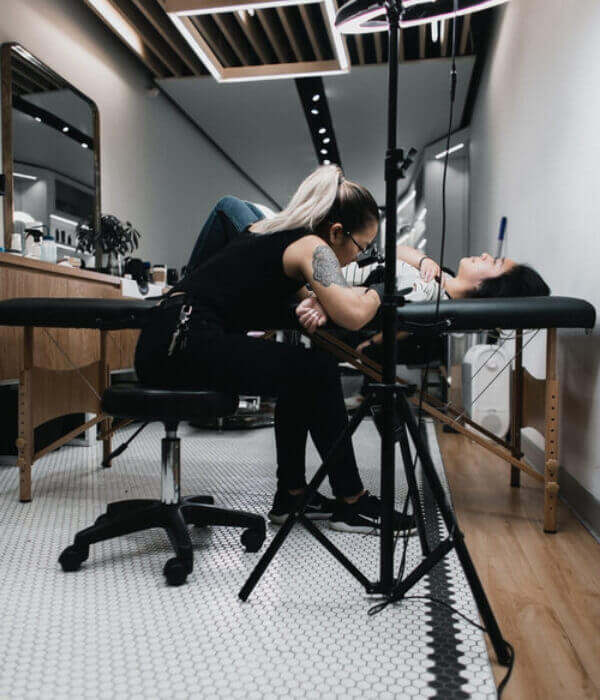 She specializes in tattooing flowers, animals, and lyrics. She has a personal studio in Flushing, New York, a second place in the DC Metro locality, and even works as a part-time artist at Atelier Eva, Brooklyn. She has a passion for tattoos and is an excellent fine line tattoo artist.
13. Youyeon 
Youyeon is based in Seoul and is from the famous studio STUDIOBYSOL. He can even use colors for his fine line tattoos. Youyeon is a renowned tattoo artist known for fine line tattoos of pets. His portfolio mainly consists of botanics, art-influenced designs, and hyper-realistic objects.
FAQs
1. Do fine line tattoos fade away?
Like any other tattoo, even fine line tattoos can fade. However, a fine line tattoo done by a good artist, like the artists noted in the list, should not fade faster or slower than any other tattoo style. 
2. Are fine line tattoos additionally pricey than other types of tattoos?
This tattoo is less costly than any different kind of ink. Mostly, fine line tattoos are tiny and are not detailed like other tattoos, which brings the cost down as no details or shading is generally needed.
3. Which celebrities are inked with fine line tattoos?
Fine line tattoos are very prevalent in celebrities, mainly female celebrities. The tattoos are delicate, effortless to hide, and miniature.
Actress Sophie Turner carries a lot of fine line tattoos on her body, and Zoe Kravitz has a choice of fine line tattoos inked on her. Doctor Woo inked Katy Perry with a starburst and planet.
Singers Miley Cyrus And Noah are big lovers of fine line tattoos; their bodies are inked with this tattoo style. Ariana Grande has a lot of fine line tattoos inked o her body, including stars and the moon on her hands.
4. What are the options for designs in fine line tattoos?
You have many options if you are peeking for a fine line tattoo. The possibilities are endless, right from portraits to small tattoos. It would be best if you went for an extensive but slightly detailed design or small but detailed ink.
5. Does a Fine line tattoo hurt?
Fine line tattoo is inked using round liner needles, like three round liner needles with three tips. This is typically less painful than different tattoo styles. For example, fine line tattoos are usually related to black and grey tattoos, which are less painful.
6. Are fine line tattoos easy to ink?
Fine line tattoos can be tough for an artist not experienced in fine line tattoos because this form demands an accurate and stable hand. They need accuracy compared to other formats with thick lines and shading. There is no space for mistakes.
7. Can a scar be covered with a tattoo?
Yes, you can cover your scar with a tattoo, but an experienced artist can only do that. First, ensure that the scar is completely healed and that no reddening is visible. You can even have a chat with your tattoo artist before getting inked.
8. After how many days of getting inked can one resume swimming and exercising?
We recommend you avoid swimming for three weeks and wait 3 to 4 days before continuing exercise. We
also suggest that all tattoo lovers take good care of their tattoos in the early stage to get a long-lasting tattoo.
SUMMARY
Fine line tattoos have been trending for the past few years, and if you are planning to have one, get it from a professional tattoo artist, as fine line tattoo requires precision. We have penned the top 13 fine line tattoo artists worldwide so you can get your dream tattoo from the best artist.
Please follow and like us: