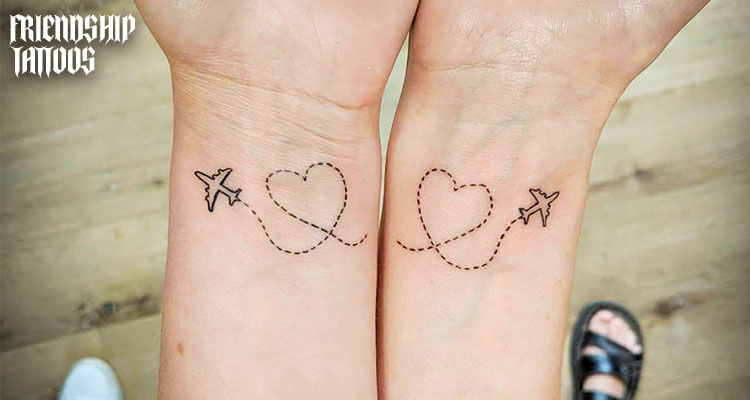 70 Coolest Matching Friendship Tattoo Ideas
Posted on
The people we choose as our family are our friends. When you need to vent, there is always that one person who understands your frustrations and will lend a shoulder to cry on. That is your closest ally. Your friends don't have to be people you've known since kindergarten or from your childhood. Parents, siblings, and even aunts can be included. There is something you want to try out that will make your friendship more valuable as your bond with your best friend grows. By getting a matching tattoo with your best friend, you can achieve this.
1. Always and Forever Tattoo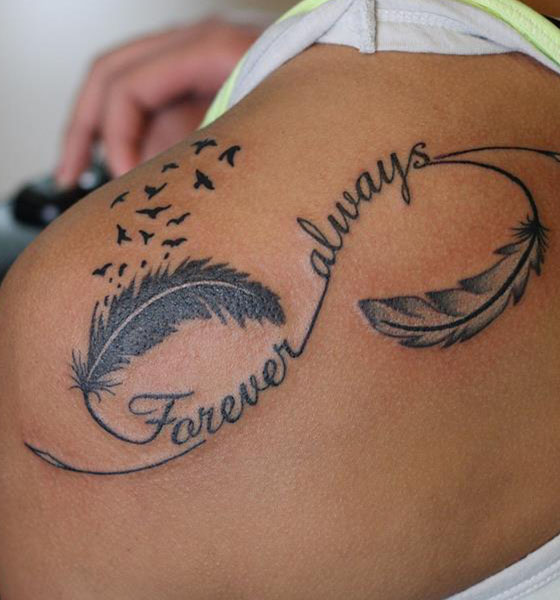 The phrase "Always and forever" is a good choice for an infinity tattoo to symbolize your friendship's longevity. On this tattoo, a black infinity sign that ends in an arrow is inked on the arm. You've just seen some of the best matching tattoos for friends. No matter where you go or what you do, your friendship will remain the same forever. Long-distance friends will appreciate this tattoo.
2. Angel Wings Tattoo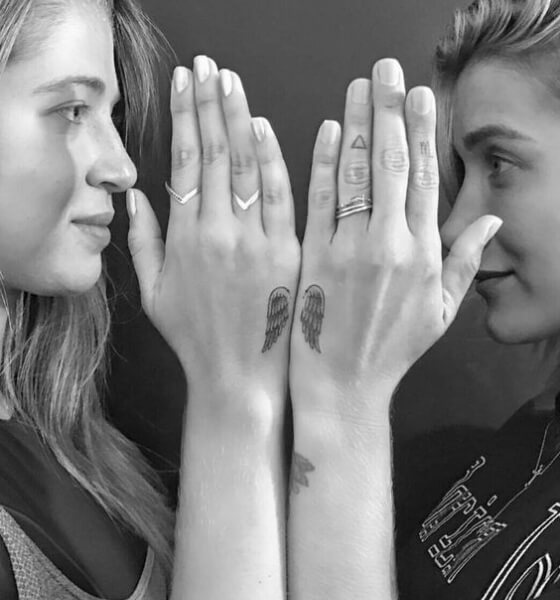 To give your best friend's tattoo an ethereal feel, consider adding a pair of angel wings tattoos to the design. When you and your friend bring your hands together, it completes the angel-like wing, making it the perfect matching best friend tattoo. As a result of this tattoo, you and your partner are able to support and encourage each other in everything you do. To make a strong bond, you've had to go through a lot of hardships and trials together. They are angelic in appearance, a symbol of the loss of a friend, as well.
3. Wreath Heart Tattoo
Getting a heart tattoo is a perfect way to symbolize your friendship with your best friend. This heart wreath tattoo is a great way to show your love and appreciation for your best friends. There are roses all over a black heart outline in this tattoo. It's a beautiful piece of body art. There's nothing better than a tattoo that has a feminine touch to it for all of your girl besties. In addition to being aesthetically pleasing, the tattoo serves as a powerful symbol of the love and affection you share. Even though it's a simple tattoo, once it's tattooed, it's stunning. By adding colored ink, you can create a wide variety of heart tattoo designs.
4. Crossed Arrows with Initials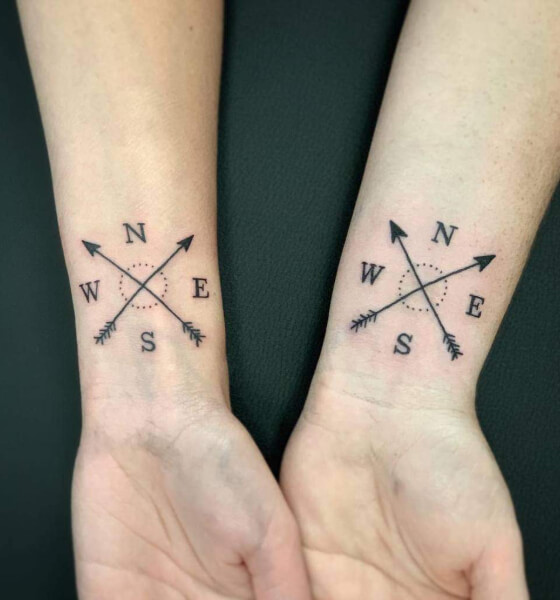 Find your best friend tattoo here, the cross-arrows with initials. It has a strong meaning and an eye-catching appearance. With a touch of vintage design, this tattoo features two black-inked crossed arrows with your name and your best friend's first initials on either side of the cross. Add some bold colored ink for a finishing touch. From kindergarten to now, this tattoo represents your friendship. Not to be missed is this stunning tattoo with its powerful meaning and bold design.
5. The Sun and Moon Tattoo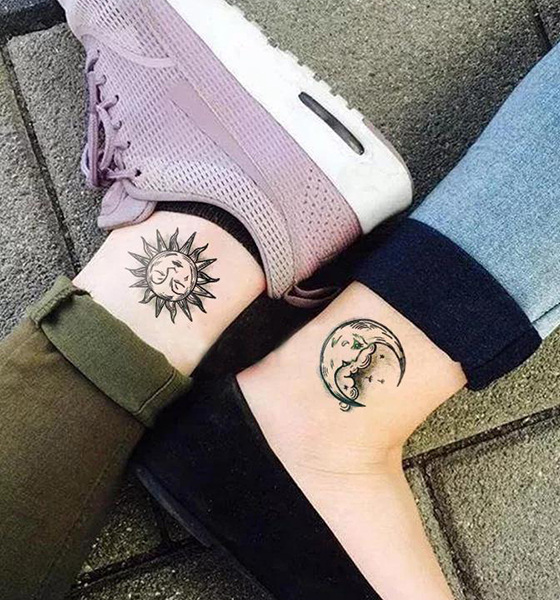 This sun and moon tattoo is also a great choice for a best friend tattoo. I like this one because it's classic and has a simple look to it. This tattoo features a moon and sun in black ink. The tattoo can be placed on the arm or wrist of each participant. To me, it represents a perfect balance in your friendship, regardless of your differences. In the same way that the earth needs the sun and the moon in order to function properly, you both need each other in order to function properly.
6. Flower Power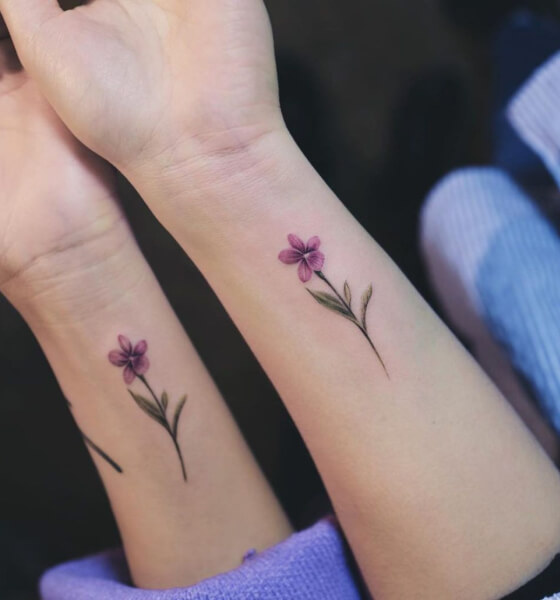 It's another minimalist tattoo that's perfect for a best friend matching tattoo, this time in the form of flower power. A simple flower tattooed on each other's hands is part of this tattoo. If you want a sunflower, a rose or a daisy, or a flower that reminds you of an unforgettable friendship moment, choose the type of flower and design you want. There are no limits to the fun and happiness you will have together as the years go by. This tattoo is perfect if you're looking for something subtle.
7. Swallow Birds Tattoo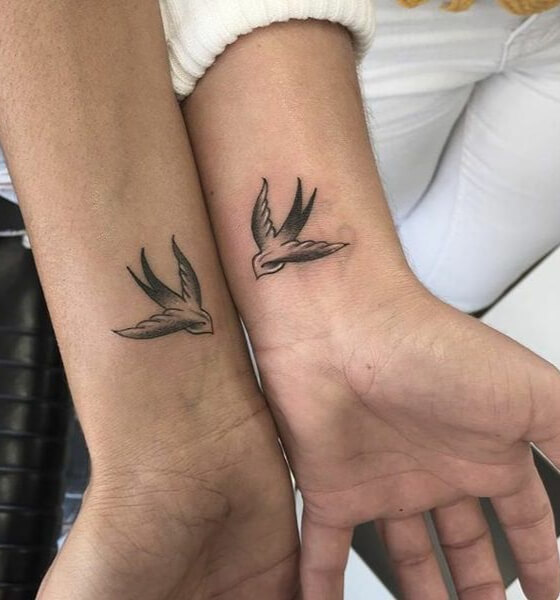 In addition to being one of the most common tattoos in the world, swallow bird tattoos are a great choice for a matching tattoo with a close friend. One side of the tattoo features three black-inked sparrows. Consider adding some colored inks for more depth. You should get this tattoo if you and your best friend have been apart for a long time, as it symbolizes the swallows returning home after a long time of separation. In other words, if you and your best friend are missing each other, this tattoo will give you hope that you will be reunited soon. It's also a symbol of loyalty, as you'll never let each other down, even if you're miles apart.
8. Quote Your Love
Quotes are fun to play around with, so this tattoo is perfect for bookworms and quote lovers. On your forearm, you'll find your favorite line from a book tattooed in black. A quote from the book isn't required; you can also get lyrics or dialogues representing your friendship tattooed on your arm instead of a quote from the book. To avoid getting the same quote tattooed on each other, you can choose to get half the quote tattooed on each other's arms, rather than the whole thing tattooed. The quote is completed when you bring your hands together. Your choice should reflect your friendship and motivate both of you in some way, so choose wisely.
9. Pinky Promise Tattoo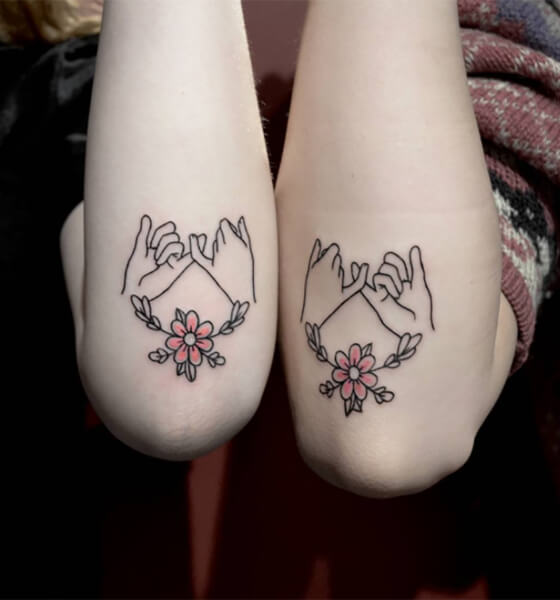 One of the most important characteristics of any friendship is commitment and promise. Making and keeping promises is at the heart of friendships. A promise tattoo on your pinky finger is the perfect way to keep a promise to your partner. It features two hands making a pink promise with the pinky finger tatted with a smudge of black ink. Your forearms can both be infected with it. This tattoo symbolizes all of your friendship's promises and serves as a reminder to never break a promise until you die.
10. The Butterfly Effect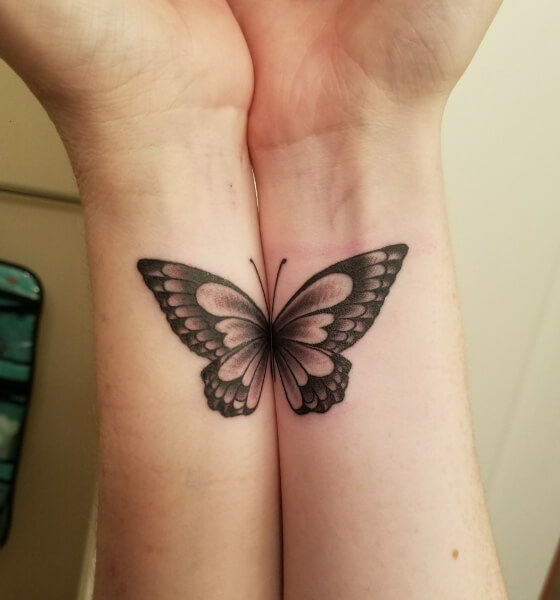 Best friend tattoos feature a butterfly as a symbol of the bond between you and your best friend. One side of the butterfly's wings has flowers inked in black. You can get this tattoo anywhere on your body, as long as it matches your best friend's tattoo. Just as a caterpillar turns into a butterfly, so does your friendship. It's also a symbol of all the hardships and trials you've both had to endure.
11. The Key to My Lock Tattoo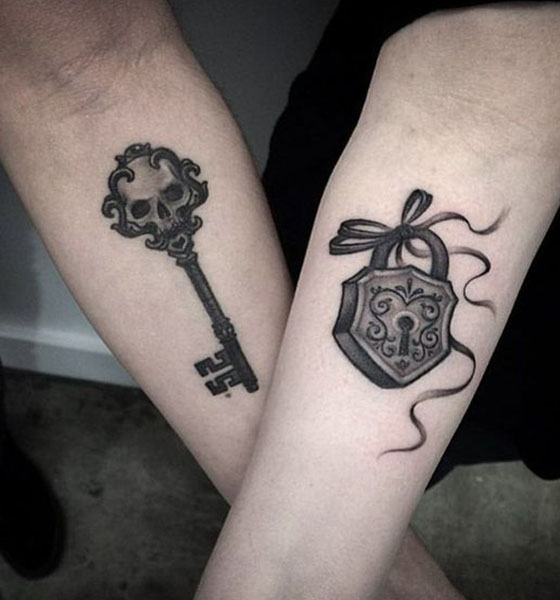 Look no further for an elegant, yet symbolic best friend tattoo than the one you'll get with this lock-and-key ink. An inked black key appears on one hand while a black halo inked lock appears on the other. To make it more prominent, you can increase the size of the tattoo. It will look great on both your hands and wrist. To me, this tattoo represents the way in which each of you can open up and complete the other. You and your partner bring out the best in each other by unlocking one another's potential, which is symbolized by the ink on your arm.
12. Memorial Tattoo for Friend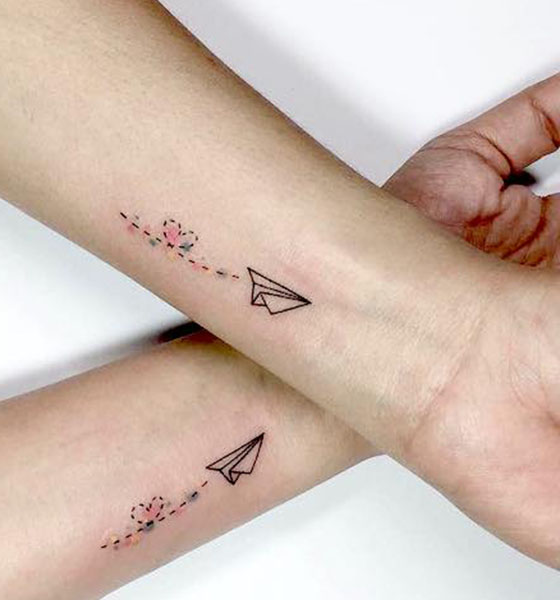 With a memorial tattoo, you can honor a friend who has passed away in a lasting way. The design of a memorial tattoo is entirely up to the individual, as it is such a personal inking. As simple as their initial or birthday, to as complex as a sleeve tattoo full of symbolic elements, there are many options. The rose is a common tattoo motif. As a result, this flower symbolizes a love that transcends death. Particularly red and black roses have been associated with memorials, but they can also represent new hope and new beginnings.
13. Yin and Yang Tattoo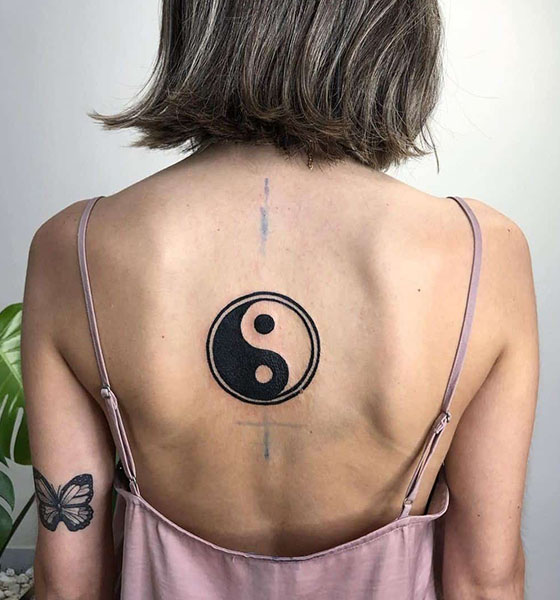 The yin and yang symbol is another ancient Chinese symbol that represents two different but complementary people. In contrast, yang is associated with masculine, active power, while yin represents the feminine, calm energy. As best friends, the two are a symbol of balance and harmony. When you get a yin and yang tattoo, you can add other elements to the design to make it your own. There are times when the mandala is added to this mix since it represents unity, wholeness, and perfect balance as well.
14. Half Tattoos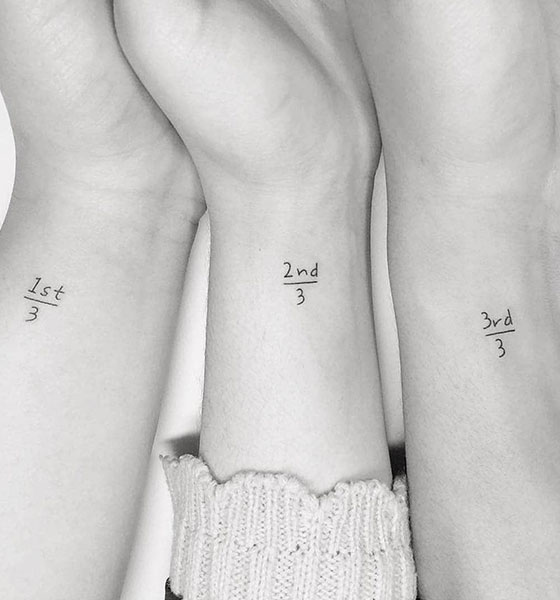 The half-symbol is a simple but powerful best friend tattoo. For those who want to take this literally, it means that you and your partner make up one whole. As long as you can look at your tattoo and remember that you are one of two, you are never truly alone. As a result, it's a great design for best friends who are inseparable. This is because the design is so simple, and it looks best when drawn in small sizes. As a result, it's ideal for finger, ankle, or behind-the-ear placements.
15. Arrow Tattoos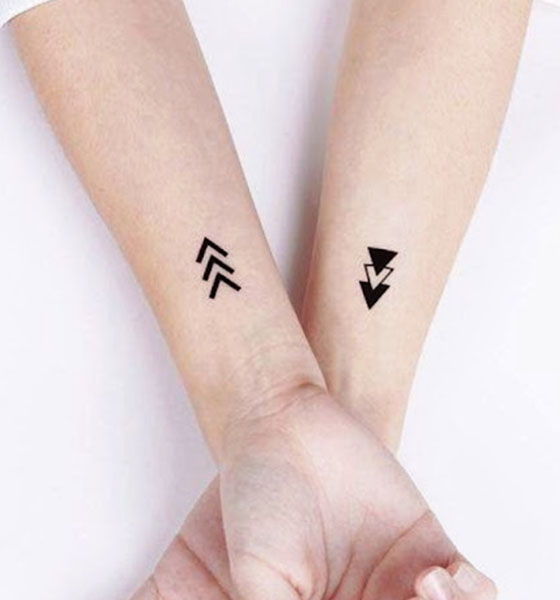 For two people who have grown up together, an arrow tattoo symbolizes the journey of their lives, making it the ideal tattoo. With their universal meaning of friendship, cross-arrows are the perfect design for best friends. Matching tattoos are also a popular choice for couples and groups because multiple arrows are more difficult to break than an individual arrow. If you want to make your arrow tattoos more eye-catching, you can combine them with other symbols like your initials, leaves, or flowers.
Please follow and like us: