How to fix up Bad Tattoo
Posted on
Tattoo has now-a-days become more fascinating especially amongst the youth. It has majorly become a style statement for most of the youth. Tattoo is no more a trend now but it is much more than that wherein the youth prefer getting inked with a purpose and their precise motives. It's a way of expression where they portray some or the other life story in form of Tattoos. But at times many young aspirants who wish to get inked feel reluctant in getting a Tattoo and the reason behind is their fear- Fear of a bad Tattoo.
Permanent Tattoo at times tends to be unwanted ones because of the poor inking or the baggage of memories attached to it. If you belong to the tribe who gets annoyed of getting a bad Tattoo, ponder much before getting a Tattoo then don't worry we have some amazing solutions for rectifying your bad Tattoo. Curious on reading some of the well experimented solutions of fixing your spoiled Tattoo? Well, then here we go!
>> Overlap the old one with a New Tattoo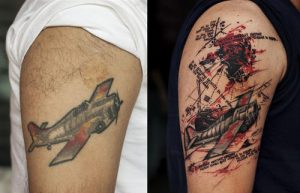 If your old Tattoo gets spoiled you need not worry as there are some amazing cover ups now available in the market. The best one is to hide your spoiled Tattoo with getting a new one over it. You can go to some expert Tattoo artist who with their skills can rectify your spoiled Tattoo by overlapping it with a new one and they would make sure it doesn't look weird at all. Prefer going to the one who is an expert in overlapping as going for some cheap Tattoo artists can spoil your Tattoo even more.
>> Hide Your Tattoos with Clothes and Makeup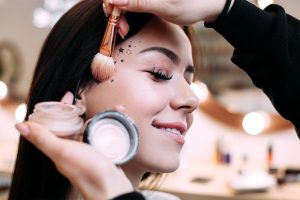 If it is not viable for you to spend on the removal, better disguise and hide it with clothes. You can easily cover your tattoos with long sleeves shirts, jackets, pants etc. Apart, when it is difficult to cover the tattoo with clothes, you can use cosmetic method of make-up for hiding it.
Also See: 27 Best Tattoo Aftercare Products List
>> Get rid of your bad Tattoo by removing it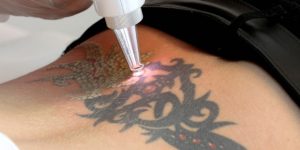 The best way of getting rid of a bad Tattoo is by removing it. There are various products available in the market which can help you in removing the Tattoo. It might take a little time but will give you an assurance of getting rid of bad tattoo. You need to have lot of patience and also the most important point to be careful is if your skin is sensitive then opting for this option might be a little dangerous for your skin as it might lead you to encounter certain skin infections.
>> Fix your Tattoo through some medical treatment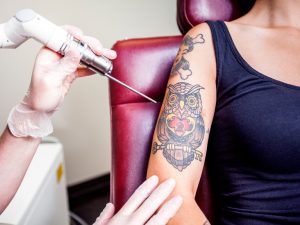 One of the options can also be the Laser Removal wherein you can get rid of your bad Tattoo by Laser operation. In this operation the Tattoo is being removed with a laser machine. But there are some drawbacks of this option which needs to be looked upon. One of the drawbacks is the cost as this treatment can be expensive. Secondly, it can let you experience a lot of pain as the tattoos are being removed by burning the ink. If you are ready to face these drawbacks then this can option can be a boon for you.
Please follow and like us: