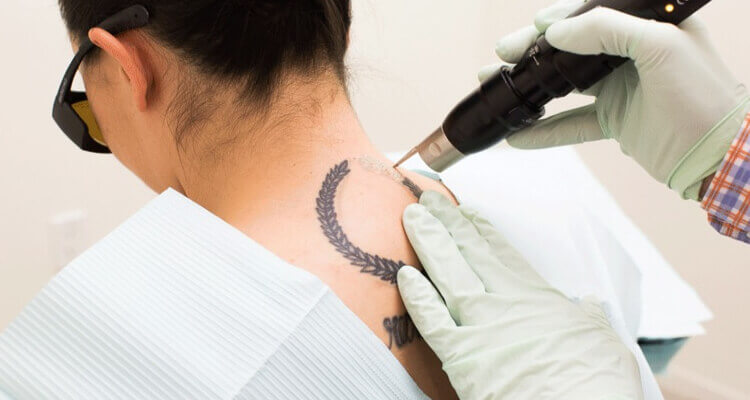 How to Remove Fresh Tattoo Ink from Skin (Home Remedies)
Posted on
Tattoos look fabulous; no matter etched where. They make you feel attractive and confident, as well. However, some people get dissatisfactory tattoos that they are left with no choice except to remove it. But removing a tattoo, whether old or new, is not easy. You cannot simply rub your tattoo from your skin; you need to go through a process to get rid of it. There are several procedures to get rid of your tattoo. Here in this post, we are sharing "how to remove fresh tattoo ink from skin?"
Here we go……
Tips to remove fresh tattoo Ink from skin
The first question that comes in mind before deciding to get your tattoo removed is the different options. There are two main options to get rid of your tattoo, Medical Procedure (which includes Laser Tattoo Removal and Surgical Tattoo Removal) and Home Remedies (which include salabrasion, etc.) Let's see different options of tattoo removal:
Medical Procedures
When we say medical procedures, it simply means the tattoo will be removed either surgically or through laser. However, it can only be determined by the type of tattoo you have. Also, it is imperative to look for the best dermatologist to get rid of your tattoo. As this is going to impact the method of removal hugely. You may save a few dollars by getting an unskilled dermatologist, but trust, its neither safe nor secure. This can lead you to a lot of regrets later. A skilled dermatologist will always follow a proper procedure, like examining your tattoo and then suggesting the best medical procedure option to remove it.
1. Laser tattoo removal
Since your tattoo is fresh, it will make the removal procedure easier. Laser tattoo removal is considered best amongst all. Laser removal is safe, easy, and fast. Also, laser therapy leaves your skin intact after the treatment, unlike other procedures. The rest of the other options may or may not work on your skin that perfectly. Sometimes there are chances that you may end up having a scar on the spot where you have your tattoo. Or you may not even get rid of your tattoo thoroughly, as the other methods are not as effective as laser removal is. That is why most clients prefer laser removal of tattoos to get rid of their artwork.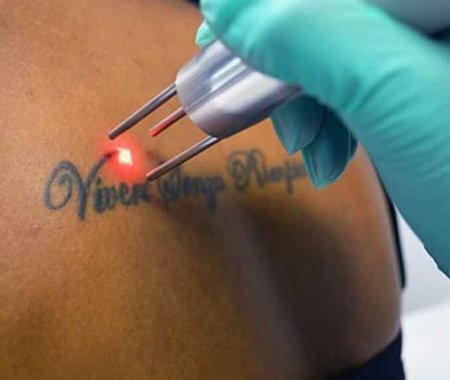 At first, your tattoo will be cleaned, and a photograph of your tattoo will be taken. The dermatologist then uses a standard anesthetic to make your skin numb so that you don't feel any pain during the removal. After numbing the area, the tattoo removal specialist or dermatologist glides a laser over the tattoo area. Unlike a laser pointer that produces a continuous beam of light, tattoo removal lasers have light energy pulses.
Related: Can a Tattoo be Removed Completely?
Each pulse of energy penetrates the skin and is absorbed by the tattoo ink. As the tattoo pigments absorb the energy, they heat up and then break up into tiny fragments. Then, gradually with each session, the body's immune system starts flushing the tattoo ink particles away from the location, thereby lightening the tattoo's appearance. Each laser treatment session breaks down more and more of the tattoo pigments until none remains.
The number of sessions will be determined by various factors, including your tattoo color and size. Know that bigger tattoos, especially with more color and details, take longer to complete this treatment.
2. Surgical Tattoo Removal
As the name states, surgical tattoo removal procedure will involve surgery. This treatment is an excellent option if you have a small tattoo. It is vital to get the right medical specialist to get rid of your fresh ink.
The specialist will first numb your skin so that you don't feel any pain. After numbing the skin, the specialist will begin the procedure by cutting through the tattoo using a scalpel. After cutting out, the medical specialist will stitch your skin back. For stitching the skin around the part of your tattoo, medical specialist gets skin from another part of your body. Then they use it to cover the area where the tattoo was extracted.
Since it involves cutting and stitching of skin, you will be left with a scar after the procedure. The wound will heal gradually, but the stitch marks will remain as a scar forever. This method can also be used for larger tattoos, but you will have to deal with bigger scars after the procedure.
Home Remedies
There are myriads of home remedies to get rid of your tattoo. But not necessarily that all of these would be as effective as medical procedures are. You have to be very careful while using home remedies, as you may end up hurting yourself. Here is the list of commonly used home remedies:
1. Salabrasion
It is one of the most common methods of removing tattoos from the skin at home. In this method, usually moist gauze pads saturated with sodium chloride are used to clean the tattooed area by rubbing. This method is, however, the simplest and oldest method of removing the tattoo effectively at home.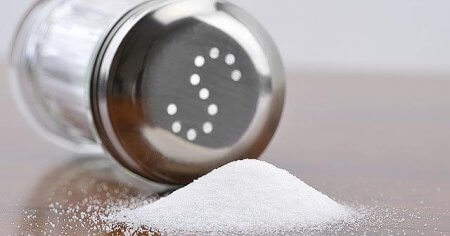 Procedure:
– Mix some lemon juice with six tablespoons of salt and form a paste-like mixture.
– Soak a cotton fabric or gauze pads in the mixture and rub it on the tattooed area for half an hour.
– Then rinse off the paste with Luke-warm water.
salabrasion does work on your tattoo, but at the same time, your skin gets destroyed because of the repeated process of Salabrasion. Therefore, it can be said that Salabrasion is not an effective method of removing a tattoo.
2. Exfoliation
Many people believe that aloe-vera can remove a tattoo, which is wrong. If you have noticed at all, the ingredients used in aloe-Vera gel are natural, thus providing anti-fungal, antiseptic, and natural healing properties. Aloe-Vera is mostly used for soothing skin, lustrous hair, and cracked skin and minor wounds. It can keep your tattoo moisturized if you apply it on your tattoo, but it will never help you remove the tattoo at all. However, if you mix Aloe-Vera with salt, honey, and yogurt, you can get the desired results.
Also See: Myth about Tattoo Removal at Home
Procedure:
– Add 30ml honey, 34g salt, 30ml yogurt, and 30 ml aloe Vera and make a thick paste.
– Spread out the mixture around your tattoo and let it stay for around 30 minutes.
– After some time, exfoliate your skin.
The procedure is slow, which means results will also be prolonged.
Other Methods
Besides medical procedures and home remedies, there are some other methods of removing a tattoo. These methods are as follows:
1. Tattoo Removal Creams
There are many tattoo removal creams available online and offline. One amongst them is a topical cream that is rubbed into the skin. But the problem is that all of these available creams may or may not work so well on your tattoo.
See More: Does Tattoo Removal Creams Really Work?
Procedure:
Buy a tattoo removal cream from an online or offline retailer
Use it as directed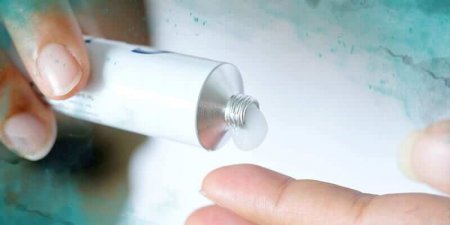 Your tattoo ink is placed too deep in the dermis making it nearly impossible for any tattoo removal cream to do it away from your skin. Moreover, these tattoo removal creams are dangerous, as they use harmful chemicals, bleaches, and non-FDA approved ingredients. Believe it or not, these tattoo removal creams are known for melting skin, leaving scars, blisters, and burns. So, it is recommended to consult with your dermatologist before using any such creams.
2. Glycolic Acid
Another product that most people think can help you remove a tattoo is – Glycolic acid! Glycolic acid is used as a natural scrub or exfoliator; many people use it to exfoliate their tattoos. However, it can leave your skin reddish and swollen. So, it is advised to use glycolic acid only after consulting your tattoo artist or dermatologist.
3. Trichloroacetic Acid (TCA)
Another tattoo removal method that often people try is Trichloroacetic Acid or TCA. TCA is used by many as part of a chemical peel, but trust that it leads to similar issues as dermabrasion does. As the name states, TCA is an acid that breaks down the layers of the skin, thereby removing the dead skin and surface layers to allow newer skin to appear.
But again, it is not a safe or an effective method of removing a tattoo; instead of gently buffing or sanding the skin away, it leaves nasty scars because it does all in an acidic way. The acidic chemicals damage your skin as they make their way through your skin all the way down to the tattoo ink particles and then removing it. But the result isn't that great, as the chemicals leave a scary skin behind. It is an unsafe and ineffective tattoo removal method that should be avoided altogether.
How to Get Started?
Tattoo removal is a personal decision, but you may consider getting a cover-up tattoo instead of removing it permanently. But if you have made up your mind, then the next thing you should do is find a specialist. There are many tattoo removal specialists in the market. But you have to make sure you find the best. Do not miss to do enough research before you finally select one!
The Bottom Line
So, this how to remove fresh tattoo ink from skin. Of course, bearing a tattoo that did not come up to the mark is not easy, but know that using any random method to remove your tattoo can cause even severe damage to you. It is always better to go with a safe and effective way to remove your tattoo. Out of all the methods mentioned above, medical procedures are considered the best ways of removing a tattoo. Also, it is crucial to choose a good specialist. Choosing a good specialist will ensure the right treatment and perfect outcome.
Happy Tattooing…. ☺ ☺
Please follow and like us: