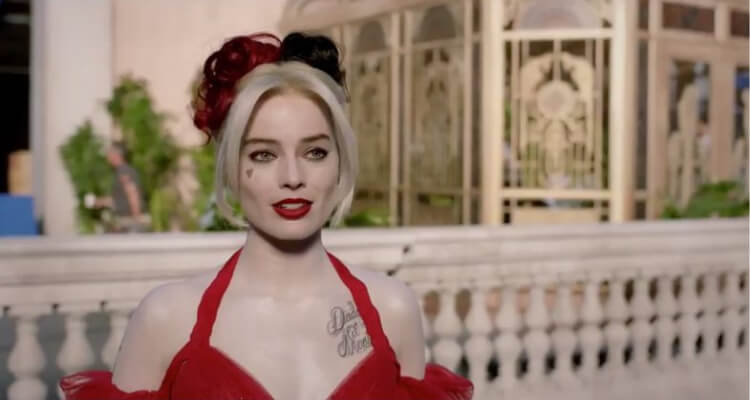 15+ Greatest Movie Tattoos of All Time
Posted on
Very few things in life have the same impact and emotional appeal as a good film. A lot of us feel compelled to capture our favorite films with ink after watching them. The best movie ever Naturally, tattoos are a matter of taste, but there are only so many to choose from when it comes to inkings. About 20 years ago, tattoos became mainstream. Prior to this time, however, they were a rarity on the big screen.
To a degree, tattoos still serve that purpose. It's a symbol of adversity, struggle, and general badassery As well as having deep spiritual and cultural significance. There should be examples of all these things. This is a list of the best movie tattoos based on the criteria listed above. There are two ways to look at it:
1. The Girl with the Dragon Tattoo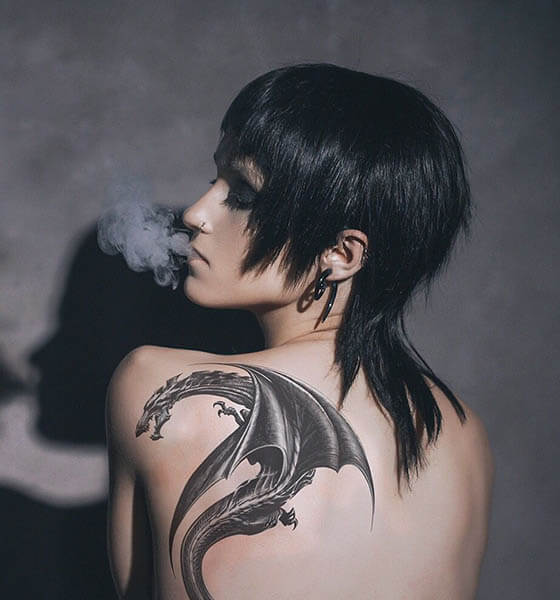 There is a vivid depiction of Lisbeth's dragon tattoo in both the Swedish original and the 2012 remake. If you compare it to Rapace's which covers her entire back and appears to be breaking out from under her skin, Mara's version is much more minimalistic. When applied to women, the dragon tattoo is a symbol of strength or a creator and protector of life.
2. John Wick
One of John Wick's back tattoos can be seen in the 2014 action film during a shower scene. What does "Fortis Fortuna Adiuvat" mean? Assassin's methods would be perfectly suited to such a tactic. There's a chance it's a prison tattoo, too. Prisoners in Russia love Wick's wolf on his shoulder. What about the hands in prayer? Aside from being a cool reference, it suggests that John Wick is a believer or that you should start praying if you see him coming your way.
3. Justice League
Aquaman's tattoos have a deeper meaning for Jason Momoa, who is Hawaiian. As you can see, his actual forearm tattoo is a version of his family's crest, which depicts shark teeth. The character's design was clearly based on the movie's theme. All of Aquaman's Polynesian tattoos have something to do with the ocean.
4. Suicide Squad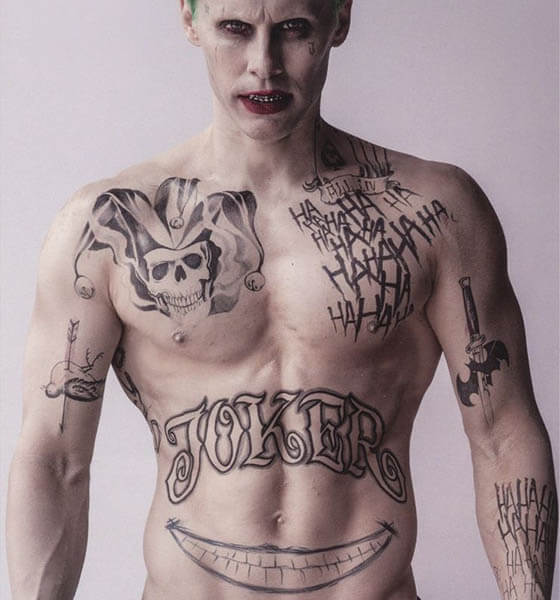 Jared Leto is at least interesting to watch in the 2016 film despite its forgettable story and Joker's performance. As a result, most fans were not pleased with the portrayal of the Joker. In every way, he has been modernized. As a result, he got a lot of tattoos. Most of them are homages to comics, such as the "Ha Has" storm from The Dark Knight Returns. As well as the Batman symbol with the knife through it, this Joker has a robin symbol with an arrow through it and a robin symbol with an arrow through it.
5. Harley Quinn: Birds of Prey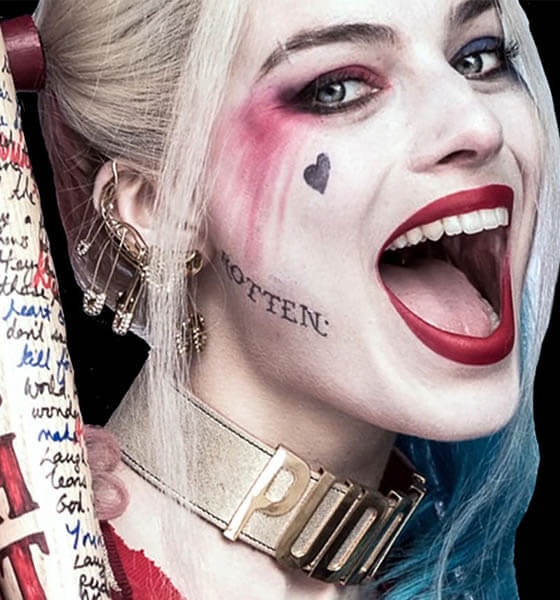 Although Harley Quinn's tattoos are visible in Suicide Squad, we get a better look at them in Birds of Prey. More than 25 tattoos cover her body. She also has a little heart on her cheek and the word "ROTTEN" written across it. They have a wide range of meanings, from playful ("Lucky You" below her navel) to loving ("Daddy's Lil' Monster" and "Puddin" are the Joker's pet names for her) to tribunal (harlequin diamonds on her forearm nod to the original Batman: The Animated Series version of the character).
Also Read: What Is The Best Time To Get A Tattoo?
6. Blade
In Blade, Wesley Snipes' snarling performance as the title vampire hunter makes it one of Marvel Studios' earliest superhero flicks. In spite of the criticism directed at him after filming, director Stephen Norrington did contribute something pretty cool. Norrington designed and drew Blade's tattoos. Normally, a director is also the makeup artist, but that's not the case in this case.
7. Harry Potter and the Prisoner of Azkaban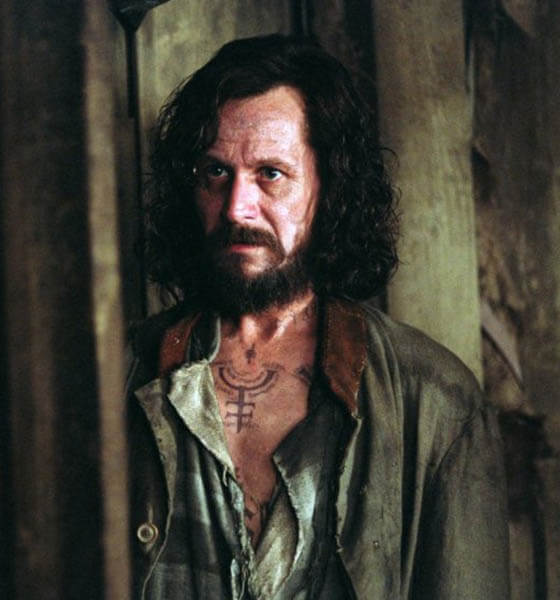 In Harry Potter's third year at Hogwarts, Sirius Black escapes from Azkaban prison and is on his way. Sirius' tattoos make him intimidating, even if the outcome is different. Many different meanings are attached to them. Because it makes sense, his chest tattoo is the alchemical symbol for Amalgamation.
8. Star Wars- Episode I (The Phantom Menace)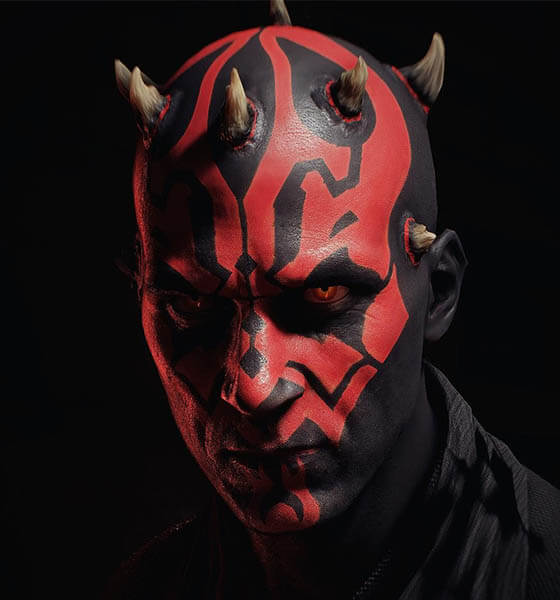 Darth Maul, who Park portrays as a mute with a double-sided lightsaber, is the best thing about the Star Wars prequel films. His red skin is covered in a tribal face tattoo that begs questions about his past and origins.
9. Red Dragon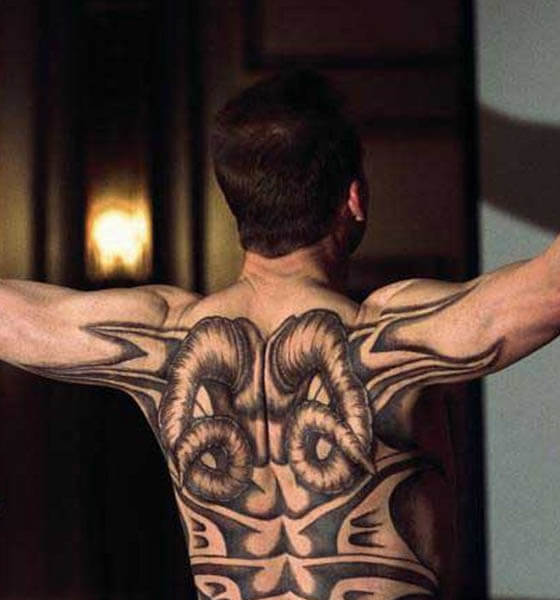 This Silence of the Lambs prequel features Dolarhyde, a psychopath who believes he's becoming the titular protagonist. For the transformation, he uses William Blake's famous paintings as inspiration.
10. Cape Fear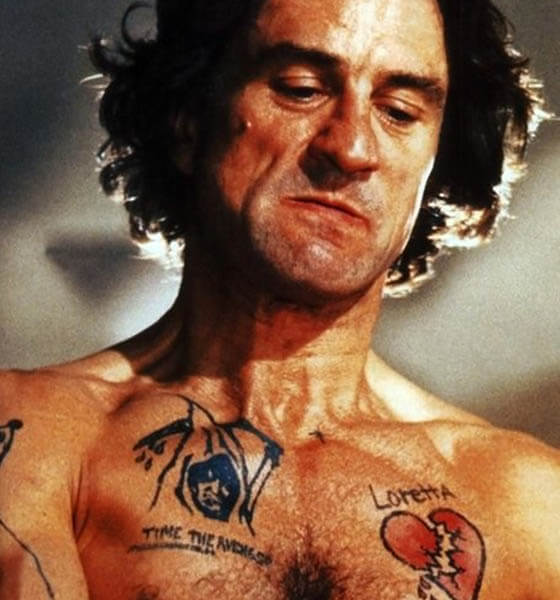 Captivating tattoos adorn the villainous Max Cady in Martin Scorsese's remake of Cape Fear. As Cady's ultimate symbol of vengeance, the crucifix scales of justice are the pièce de résistance.
11. The Place Beyond the Pines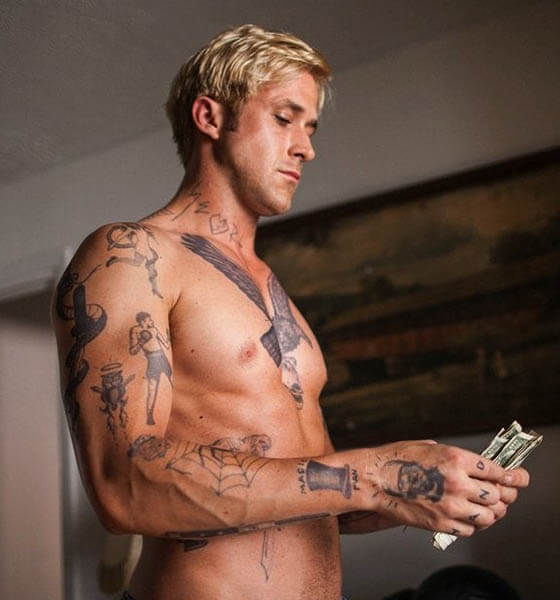 Gosling regretted the face tattoo he got for Pines because he thought he went too far in the process. ) (The character is covered in them.) As a result of this, Luke developed a sense of shame he didn't have before, thanks to Derek Cianfrance. Glanton's tattoos are a symbol of his regrets in his life. He's a marked man, unable to change the past that shaped him.
12. Warrior
Filmmaker Gavin O'Connor opted to show off Hardy's authentic body art when he shot Warrior. Like Gosling in Place Beyond the Pines, they're another example of ink that represents a troubled past. Additionally, Conlon's destruction of opponents in the arena gives them a snazzy appearance.
13. The Curious Case of Benjamin Button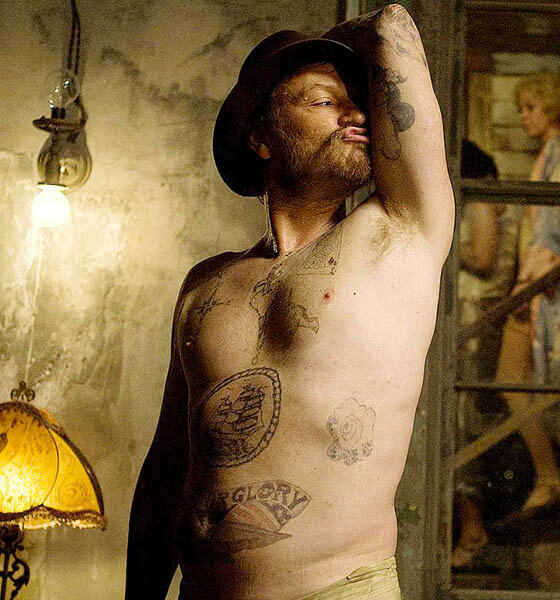 Benjamin Button's Captain Mike adores his tattoos, even kissing them. This character's arms and back are covered in Sailor Jerry tattoos that tell tales and reveal details from his life and adventures.
14. Snatch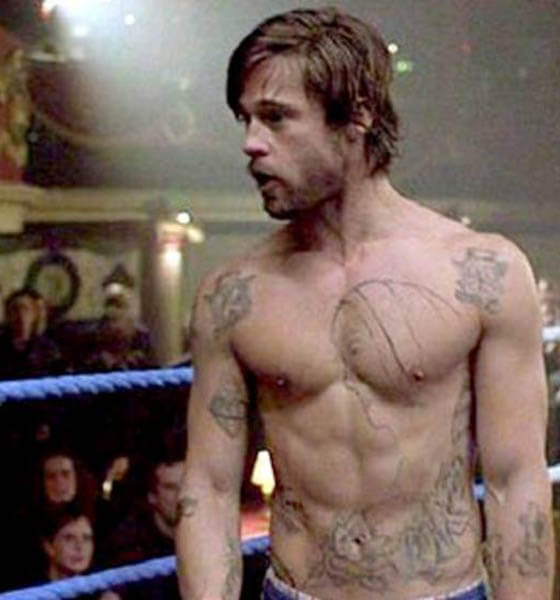 As a "pikey" boxer with homemade tattoos, Pitt portrays the character in Snatch. Poor images, but they're also visually appealing, which is exactly what director Guy Ritchie was going for.
15. Eastern Promises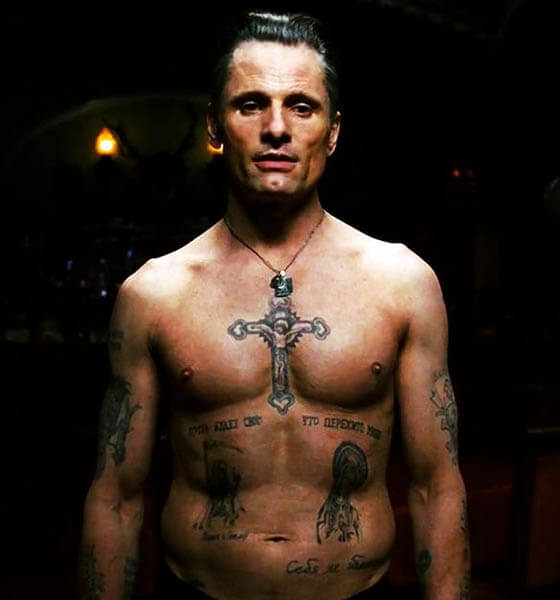 In Russian prisons, tattoos tell the story of the person who has them. Mortensen portrays one of these criminals in Eastern Promises. As a result of his convincing appearance, it was impossible for him to wear the tattoos in public. This particular cross isn't one that a soldier would wear because it represents "Godfather."
16. Moana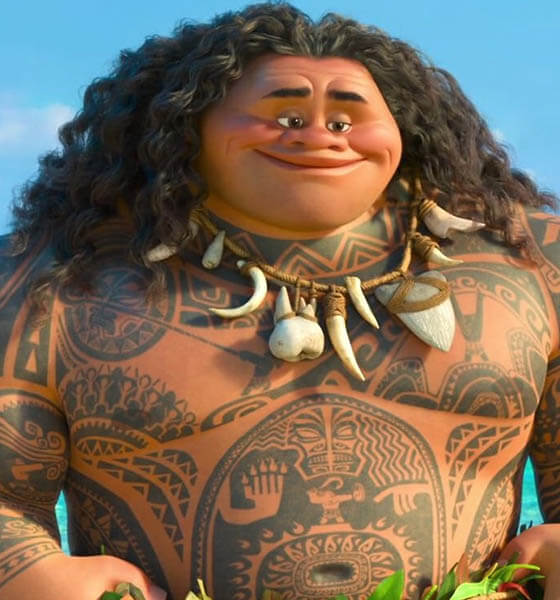 Moana, starring Dwayne Johnson as the legendary demigod Maui, was released in 2016. Because of Maui, a trickster in Polynesian mythology, there is definitely an element of manipulation in the film. I think of him as some sort of hulking, tattooed superhero as well. For him, every single tat represents the wonders that he has performed to win the hearts of mankind. Both of them are capable of morphing.
17. Dusk Till Dawn
It was a bold move for Clooney to get a huge arm tattoo in 1996's From Dusk Till Dawn. As Clooney's most ruthless character to date, Gecko, it's another example of evil. However, in Welcome to Collinwood, he had a lot more tattoos on his body.
18. Elysium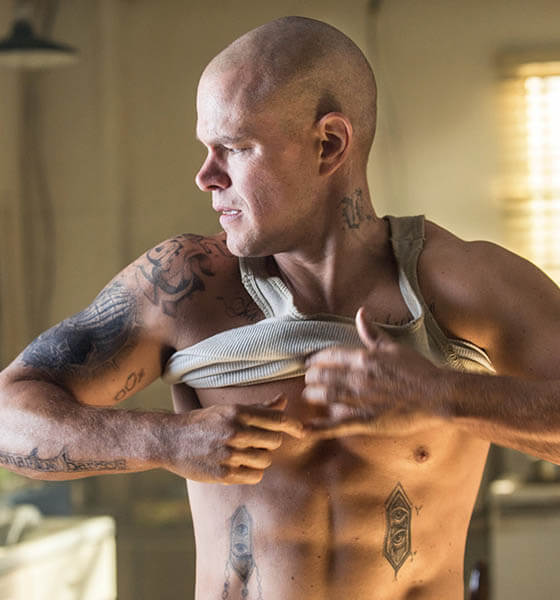 Elysium, Neill Blomkamp's sci-fi thriller, does not explain Max's tattoos. One, on the other hand, is meaningful. As a child, he promised a childhood friend that when they grew up, they would visit the utopian Elysium space station.
Please follow and like us: