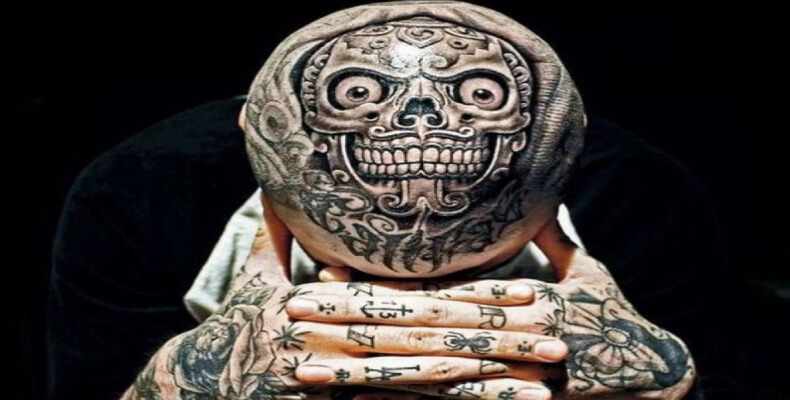 40 Creative Head Tattoo Ideas
Posted on
If you are looking for a badass head tattoo ideas, then this post is definitely for you. However, before beginning with the head tattoo designs, we want you to know that head tattoos come with a lot of pain. Head tattoos pain can be unbearable for some. So, make sure you are mentally ready for head tattoos pain before you step in the tattoo studio.
There are myriads of head tattoo designs, from Traditional Head tattoo to Tribal Head Tattoos. Head tattoo for men is different from head tattoo for women, as men like to flaunt their fearless and sturdy side, whereas women love to display the soft and supple side of their character. More often than not, head tattoos use the entire back of the head, as it provides a sizeable curvy canvas. Head tattoo ideas many ranges from floral patterns to skull heads, to monster faces, to fantasy figures, to angels, and much more. Besides, you can also get a quirky tattoo with fun faces and bold tribal motifs inked on your head. From small tattoos covering a portion of the head above the ear to tattoos inked on the entire back of the head, tattoo artists have beautiful tattoo ideas to play with.
40 Best Head Tattoo Designs for you… Have a look
---
Black Rose Head Tattoo
Skull Head Tattoo
Scissors Head Tattoo
Tribal Head Tattoo
Mermaid Scale Head Tattoo For Women
---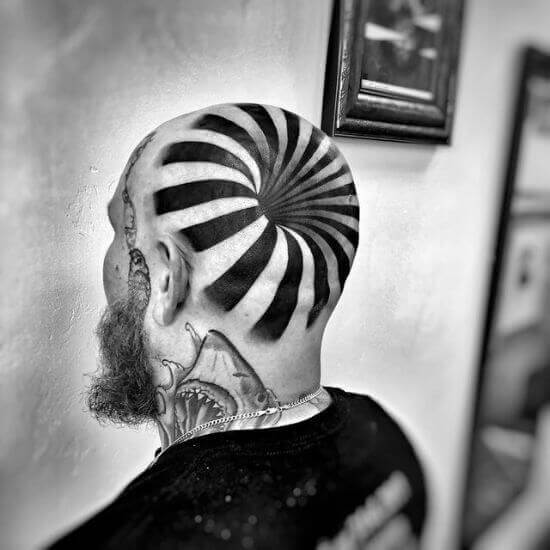 See More: 3D Tattoo Designs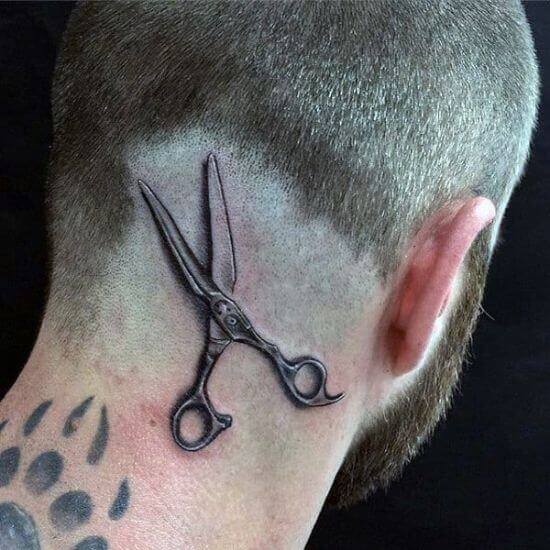 ---
Medieval Clown King Head Tattoo
Topless Angel Head Tattoo For Women
Dragon Head Tattoo
Colorful Flower On The Head
Gorilla Head Tattoo
---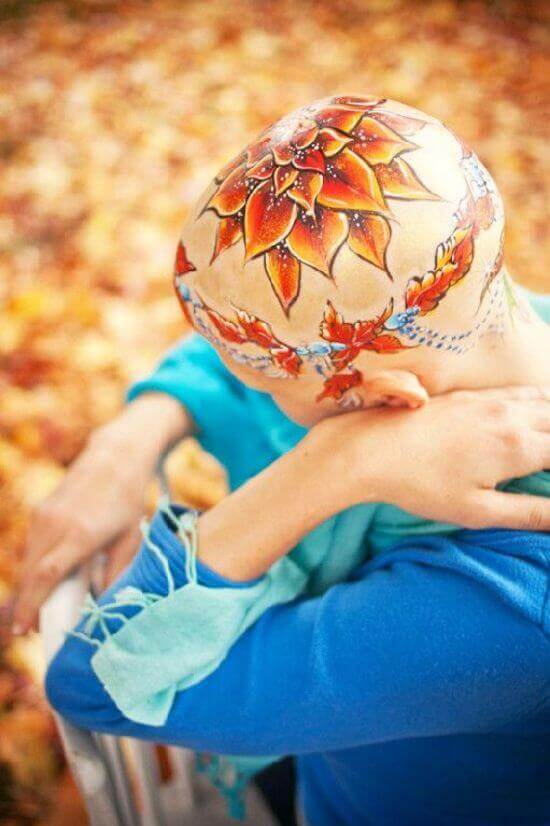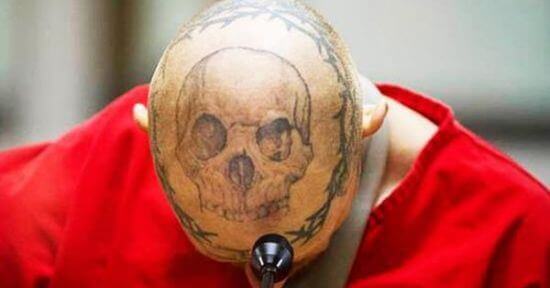 See more: Skull Tattoo Ideas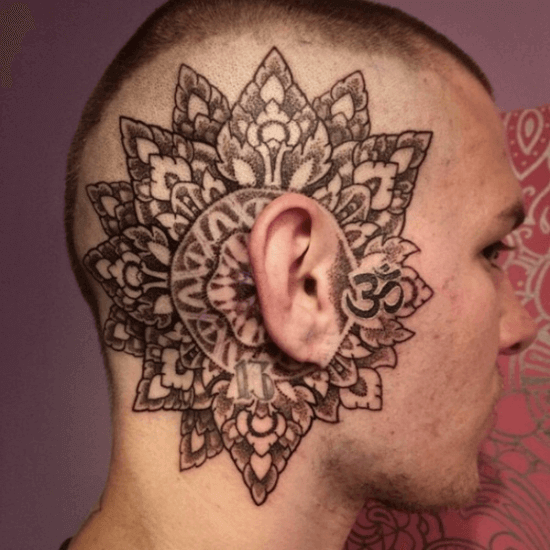 ---
Hipster Shark Head Tattoo
Tiger Head Tattoo
Bear Head Tattoo
Crystal Ball Head Tattoo
Skeletal Fish Head Tattoo
Eye Head Tattoo
---
See more: Scorpion Tattoo Designs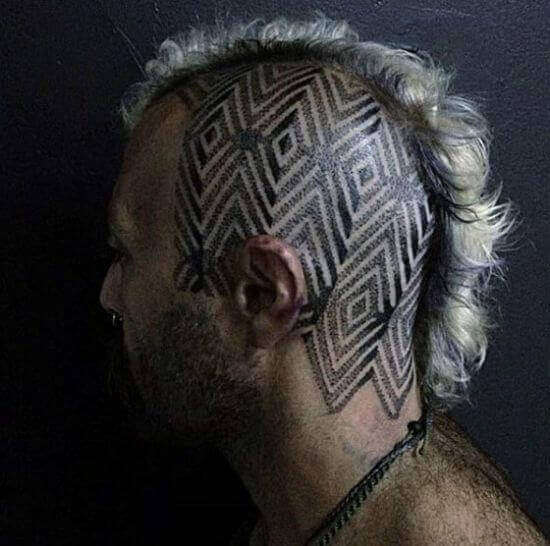 ---
3D Octopus Skull Head Tattoo
Goth Rose Head Tattoo
Snake Head Tattoo
Colorful Snake Head Tattoo
Head Text Tattoo
Head Quote Tattoo
Third Eye Head Tattoo
Optical Illusion Head Tattoo
---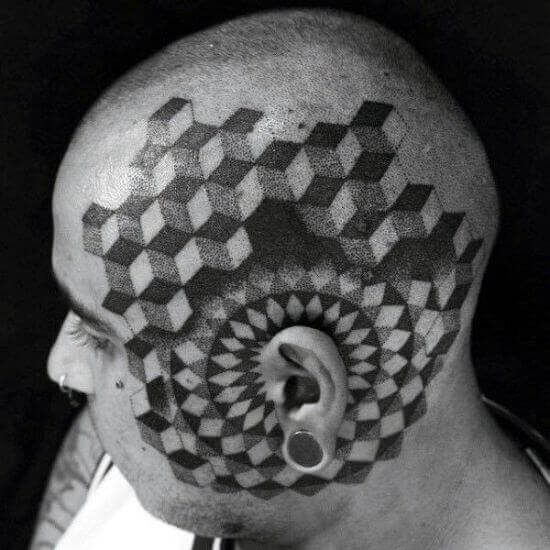 See More: Black Rose Tattoo Designs
---
Mexican Theme Head Tattoo
Harley Davidson' logo Head Tattoo
Patriotic Theme Head Tattoo
Monster head Tattoo
Red Crab Head Tattoo
Butterfly Head Tattoo
---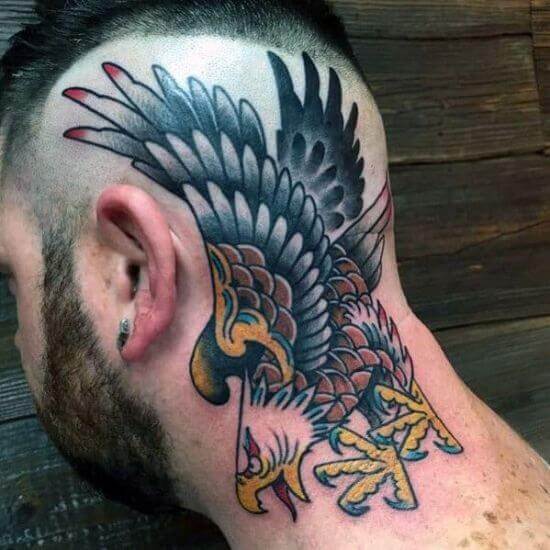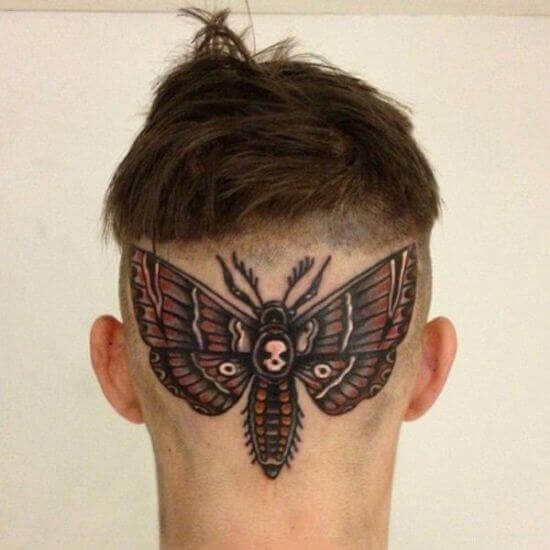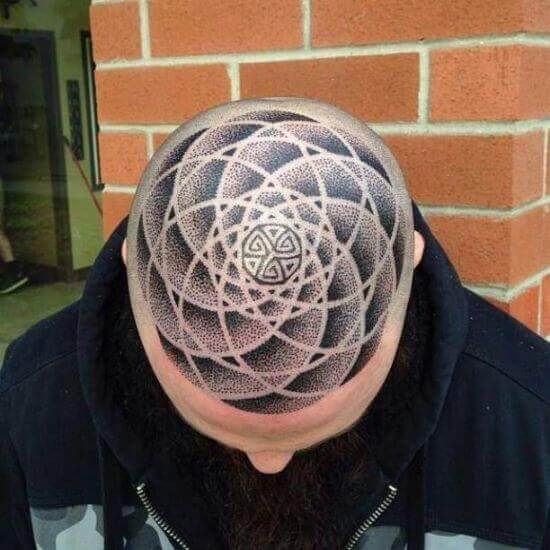 ---
 Angel Head Tattoo
Feather Head Tattoo
Realistic Feather Head Tattoo
Don't Lose Hope Head Tattoo
Lord Ganesha Tattoo On Head
Geometrical Head Tattoo
---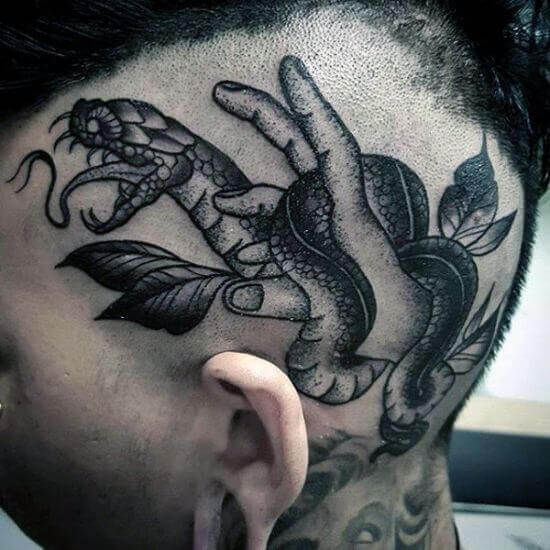 ---
Statue Girl Head Tattoo
Spider Tattoo On Head
Mexican Theme With Flower And Skull Head Tattoo
Machine Age Theme Head Tattoo
---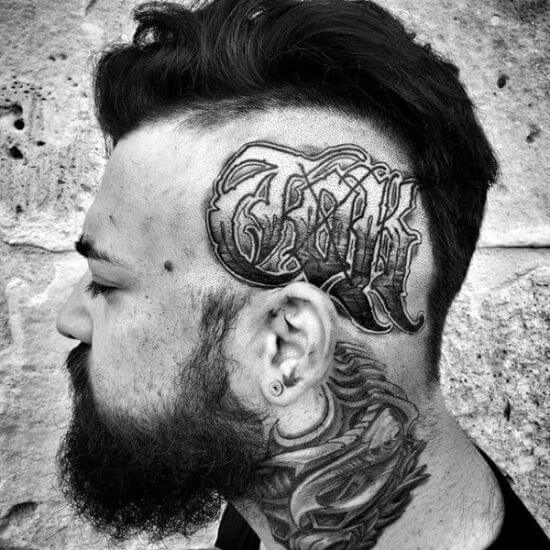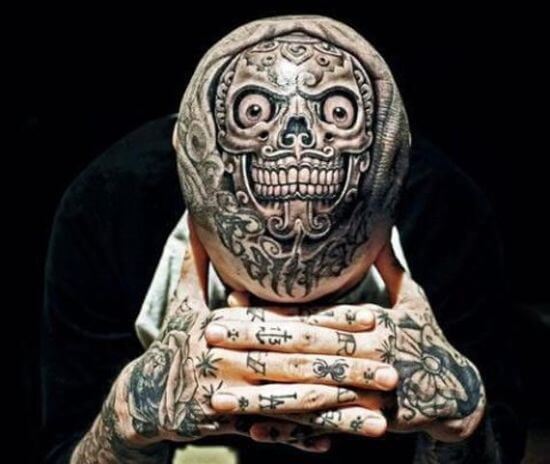 ---
Metallic Motifs Head Tattoo
Abstract Patterns With Geometrical Shapes Head Tattoo
Spider And Web Tattoo On Head
---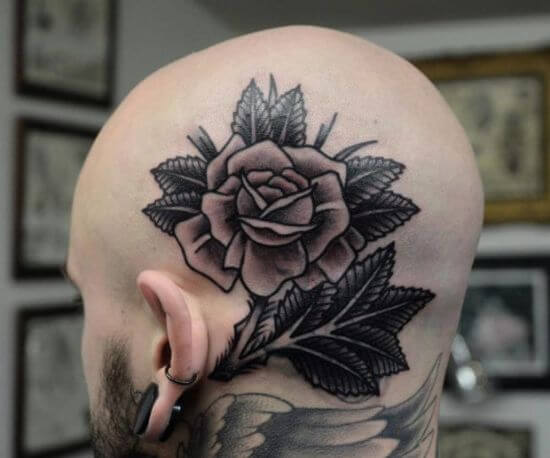 AND FINALLY…….
These are the designs that you can consider getting on your head. Apart from these head tattoo ideas, you can get a variety of other creative designs and styles. You can get your head covered from the back to the top where the head joins the neck.
Happy Tattooing… ☺ ☺
Please follow and like us: