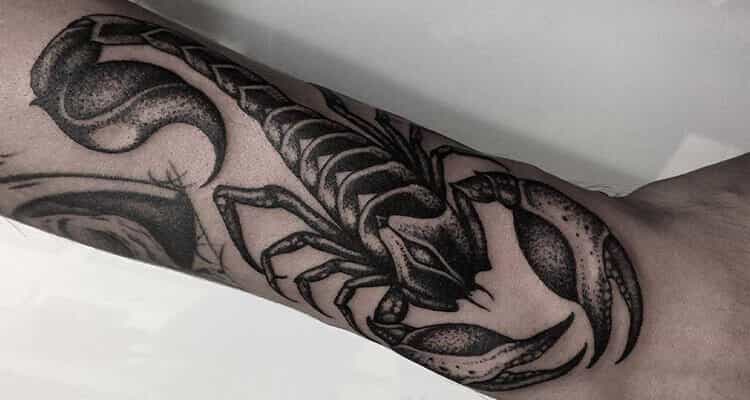 80 Scorpion Tattoo Designs with Unique Ideas
Posted on
Scorpion tattoo designs are quite popular these days; however, they are not mainstream. More often than not, scorpion tattoos are worn by men, but women also seem to be inclined to the design these days.  A scorpion tattoo simply represents the traits and attributes of the scorpion. We all know that scorpions are deadly creatures. If you also wish to flaunt your deadly side to the world, then definitely scorpion is meant for you too. Besides, scorpion is a symbol used for the zodiac sign Scorpio.
You can get a scorpion tattoo traditional or a scorpion tattoo on hand or a scorpion tattoo on neck, wherever you want to. It will look amazing no matter where it is placed. If you are also planning to get a scorpion tattoo design, then here in this post we are going to share with you all about the scorpion tattoo, do read it until the end.
Here we go…….
What Traits a Scorpion Tattoo Represent?
Scorpion represents so many traits, like: Ambitious, Brave, Endurance, Ambitious, Loyalty, Perseverance, Toughness, Strength, Intimidation, Fear, Protection, Focused, Death, Evil, Manipulative, Defensiveness, Devotion, Loyal, Dignified, Intuitive, Jealousy, Resentful, Secretive, and Passion.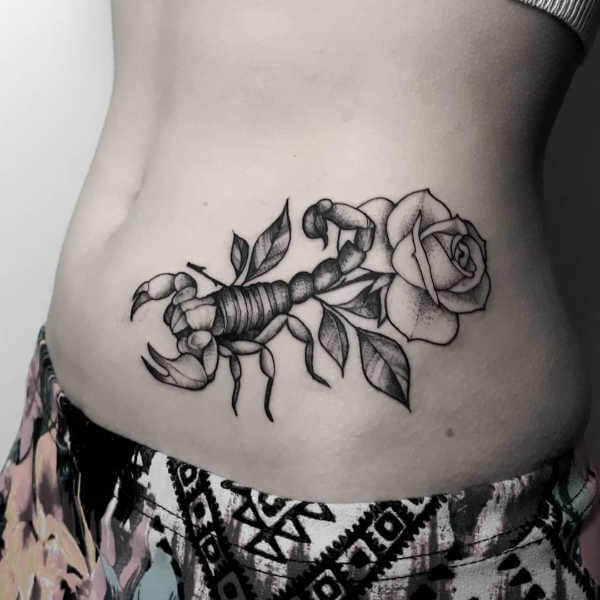 Scorpion Tattoo Meanings
A scorpion tattoo could mean a lot of things, for female strength and courage, and defensiveness. In fact, tribal scorpion tattoos are said to be protecting against evil spirits. A scorpion tattoo design in the gay community represents that the wearer is HIV positive. While, a scorpion along with a rose tattoo simply represent two living things that are not to be judged by their covers. It could even mean that you are a double-edged sword, because scorpion stings and rose do have thorns.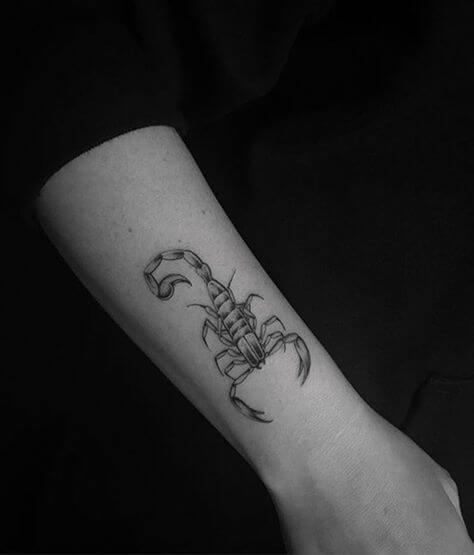 Then there are Russian scorpion tattoo designs, they represent a number of things, from being a Special Forces member to a person who has spent time in prison, or may be drug addict, etc. However, stinger down could mean the wearer has quit.
Then there are people who choose to get a scorpion tattoo because it is their Zodiac sign. Besides, there are some countries where people get scorpions etched if they belong to Cuban or Mexican gangs showing they are a contract killer or enforcer.
Scorpion Tattoo Placement
The best thing about the Scorpion tattoo designs is – they can be placed anywhere on the body. Also, they look mesmerizing no matter the neck or scorpion tattoo on arm. More often than not, scorpion tattoos are small in size, but sometimes they can be done in large size also depending on the location. Moreover, the best they look on the curvy part of the body, like your waist. Here are the parts where you can get your scorpion tattoo etched:
Nape
Hand
Neck
Back
Shoulder
Ankle
Chest
Waist
Ribs
Calf
Shoulder blade
Here are some Scorpion Tattoos Ideas for you
If you are looking for an outside the box tattoo design, then scorpion tattoo works well. They will not only represent the beautiful side of yours, but also they will represent the fierce and deadly side of your personality. In addition to this, they are small in size that make them really inexpensive tattoo designs. This means they come with dual benefits!
Here are the designs…..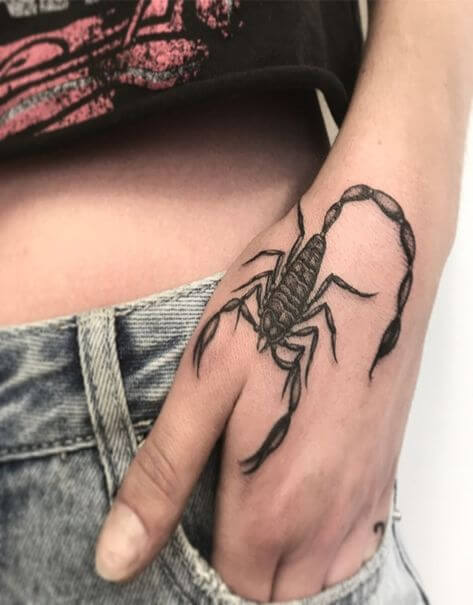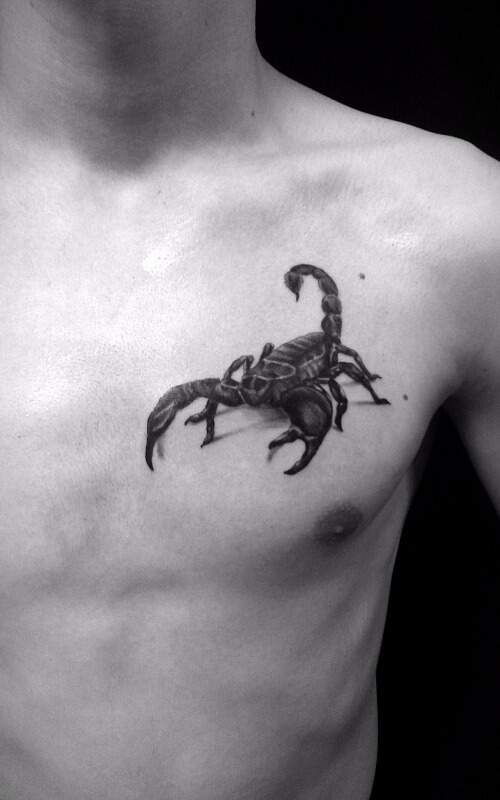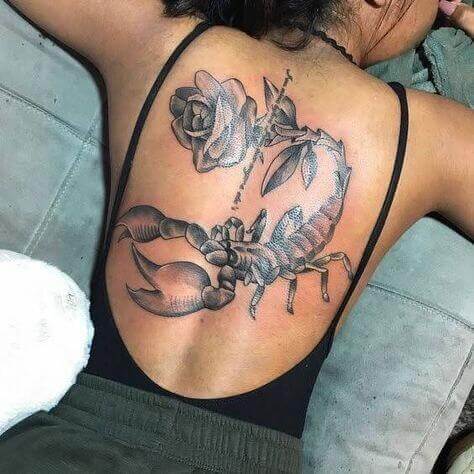 See More: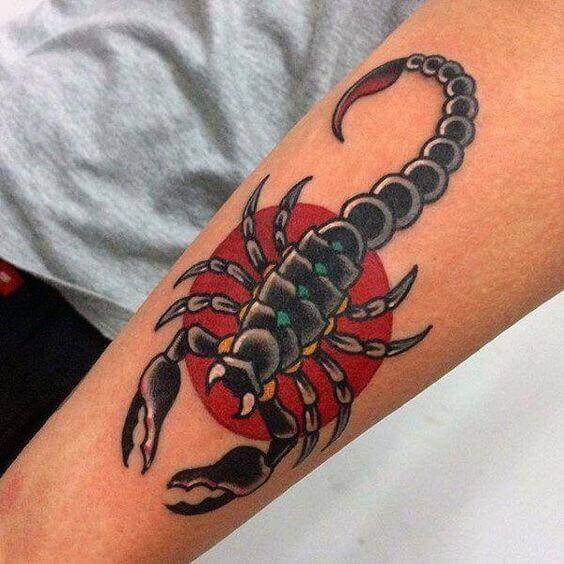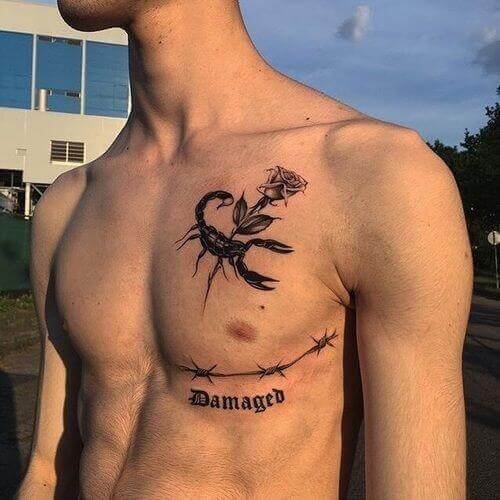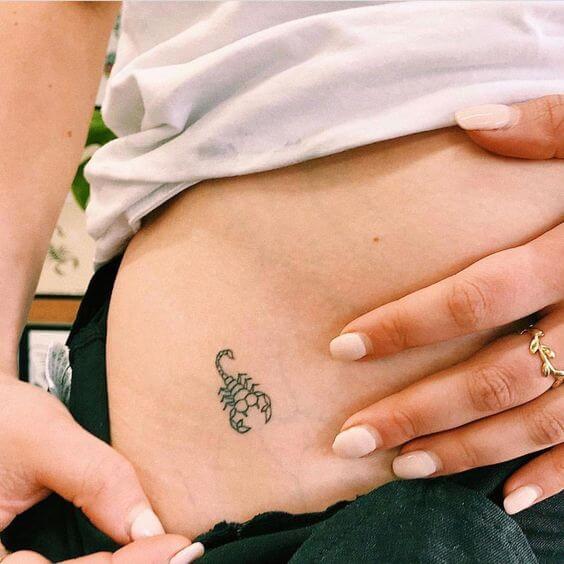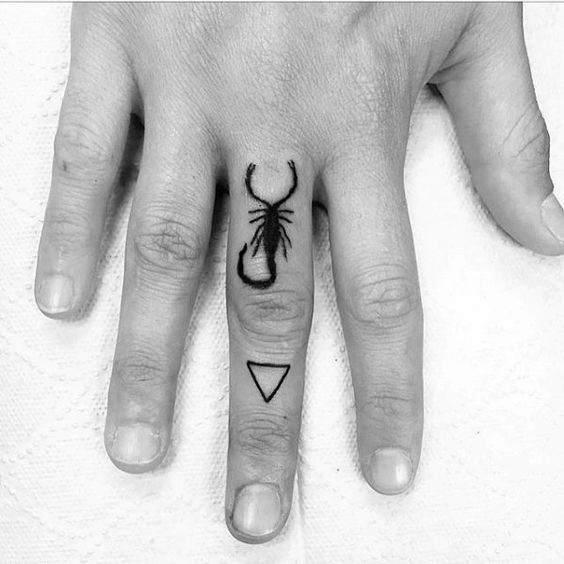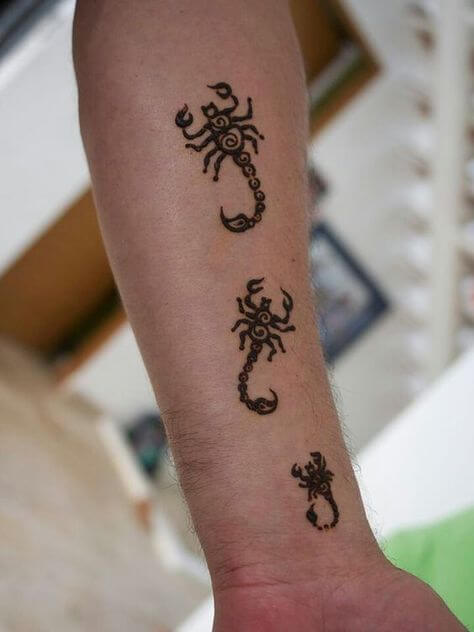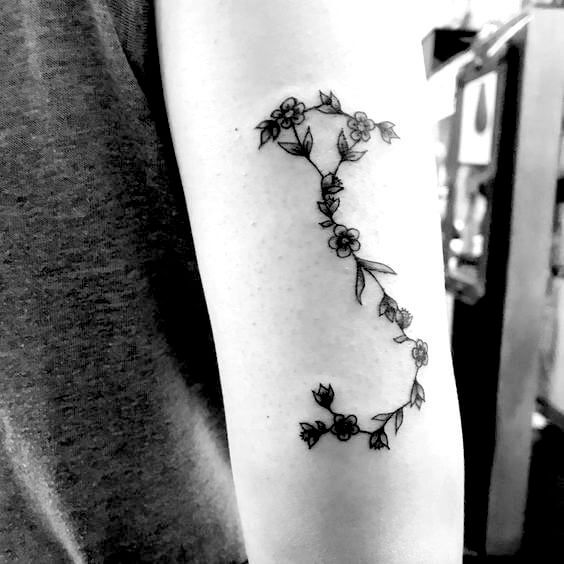 3d scorpion tattoos
3d tattoo designs look great, and a scorpion 3d tattoo design placed on your shoulder blade will simply look gorgeous. It will make for an eye-catching tattoo design.
Scorpion tattoo with rose
Another wonderful scorpion tattoo is along with rose. It is a perfect tattoo to show off that you are both, beautiful and ferocious.
Scorpion in Chinese character
A beautiful scorpion tattoo that is meant for people who are looking for some simple yet beautiful tattoo design.
Skeletal scorpion tattoos
This design is very popular amongst males. A scorpion tattoo etched with skulls will look amazingly beautiful on nape or calf or ankle.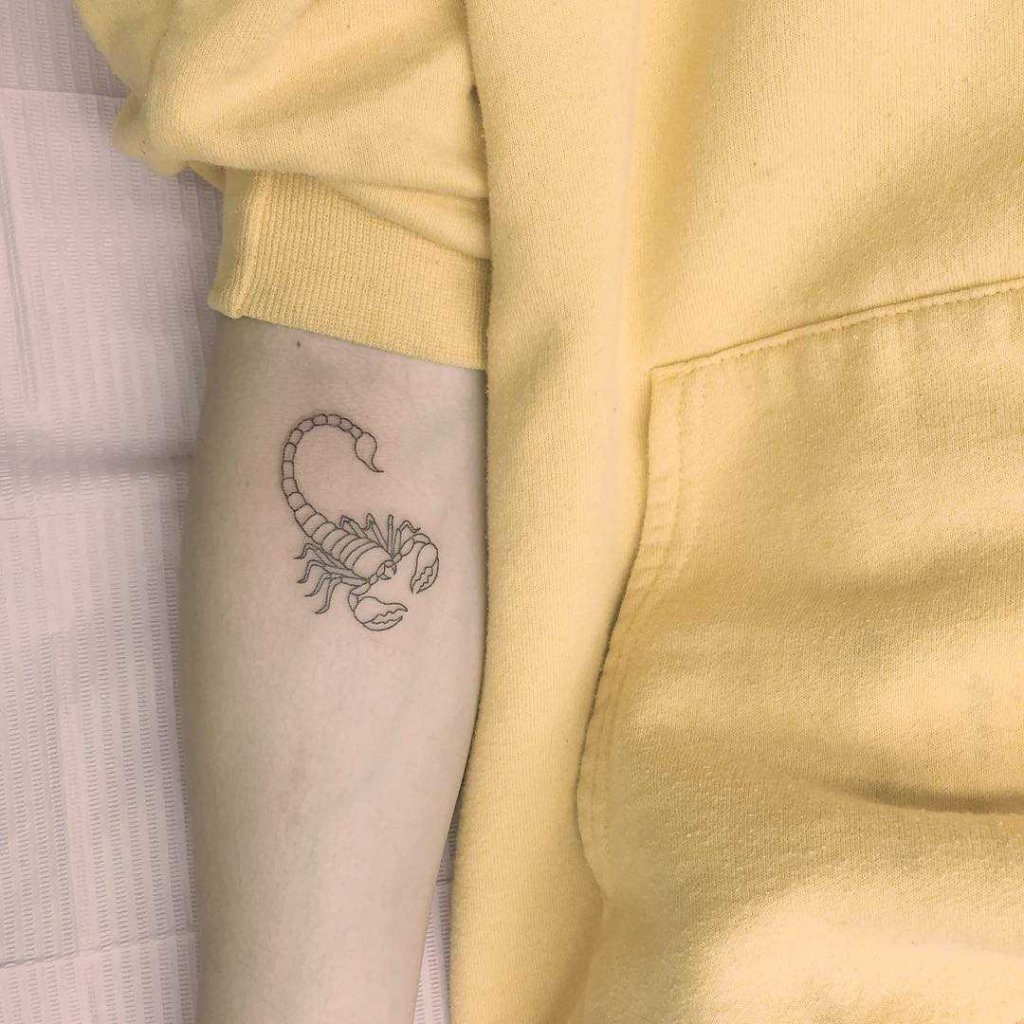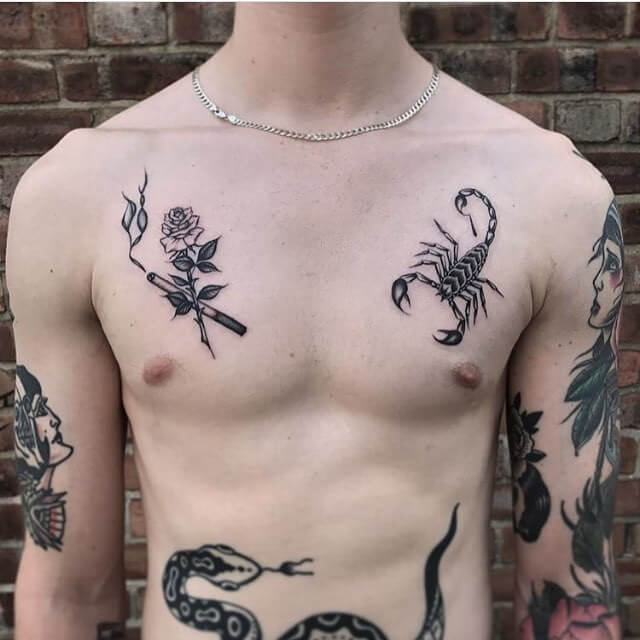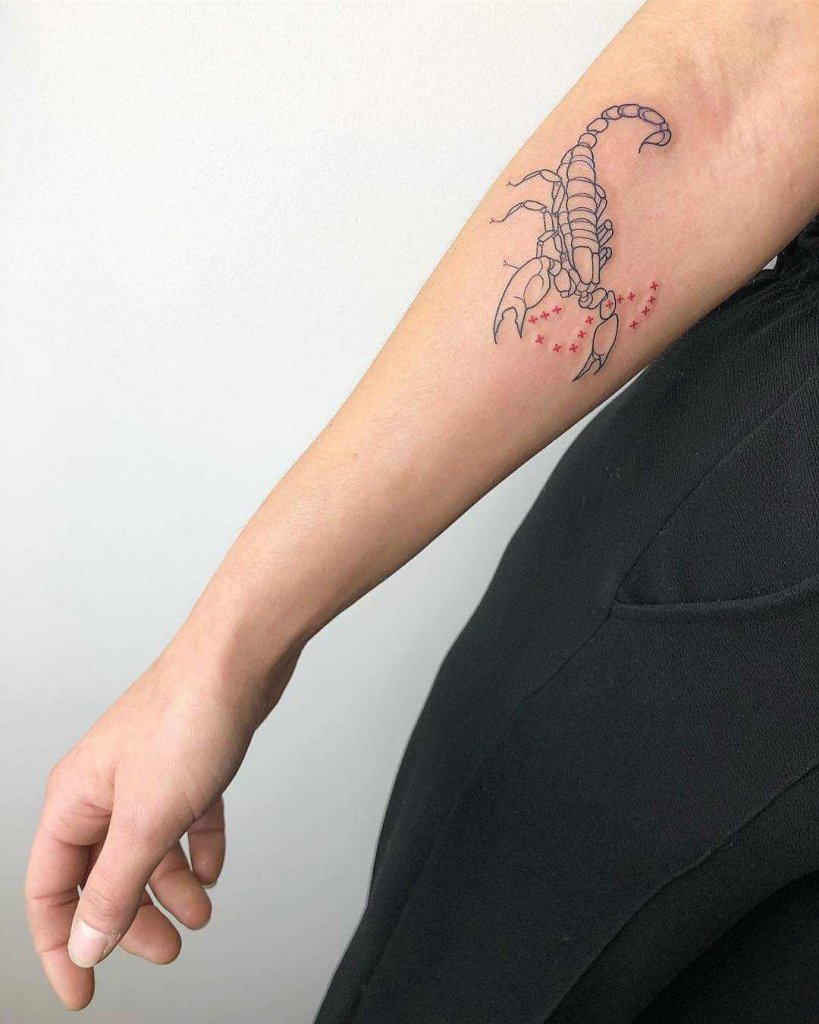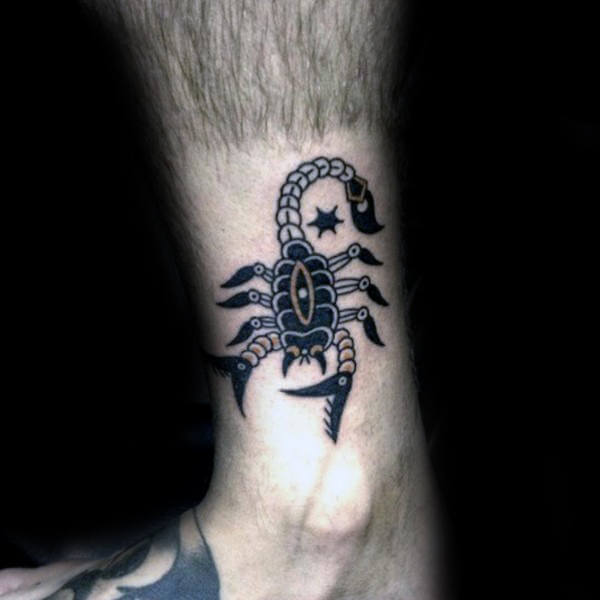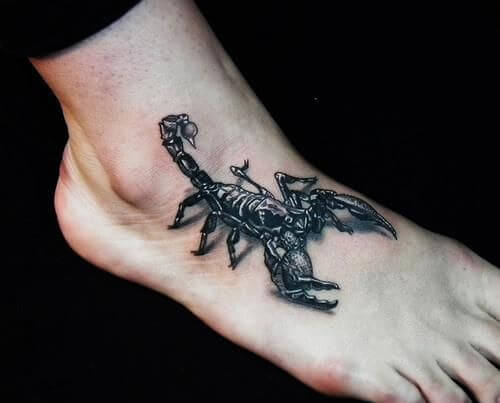 See More: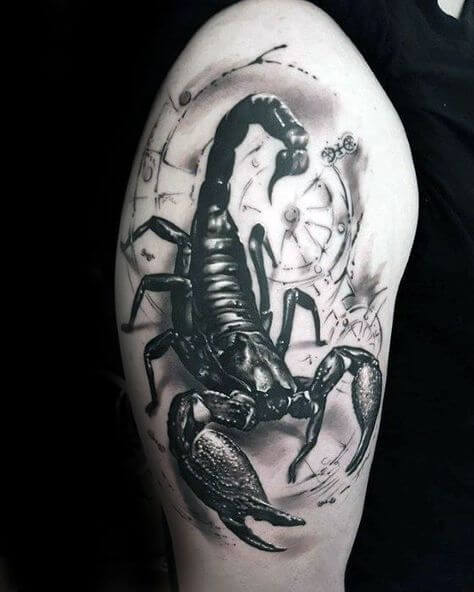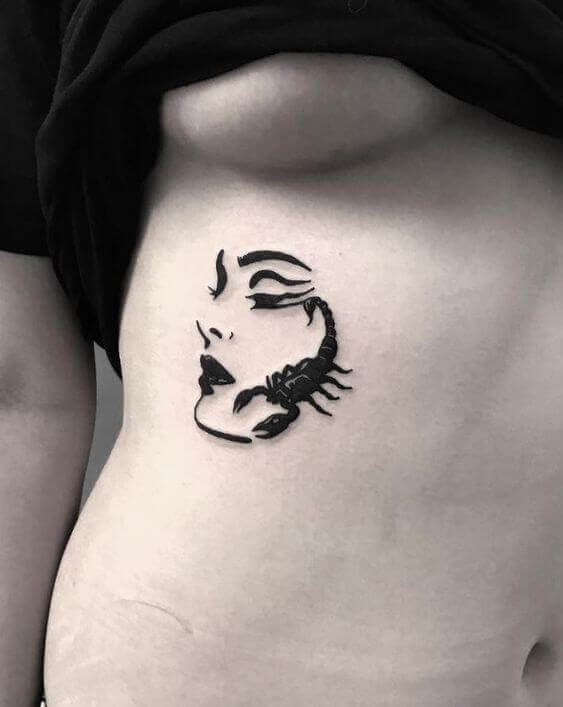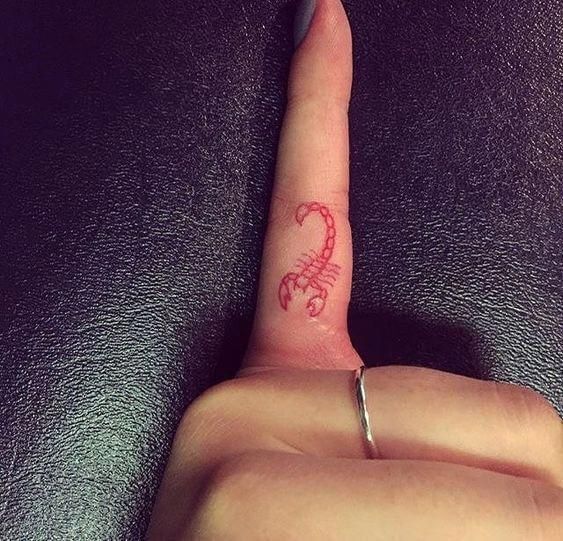 See More: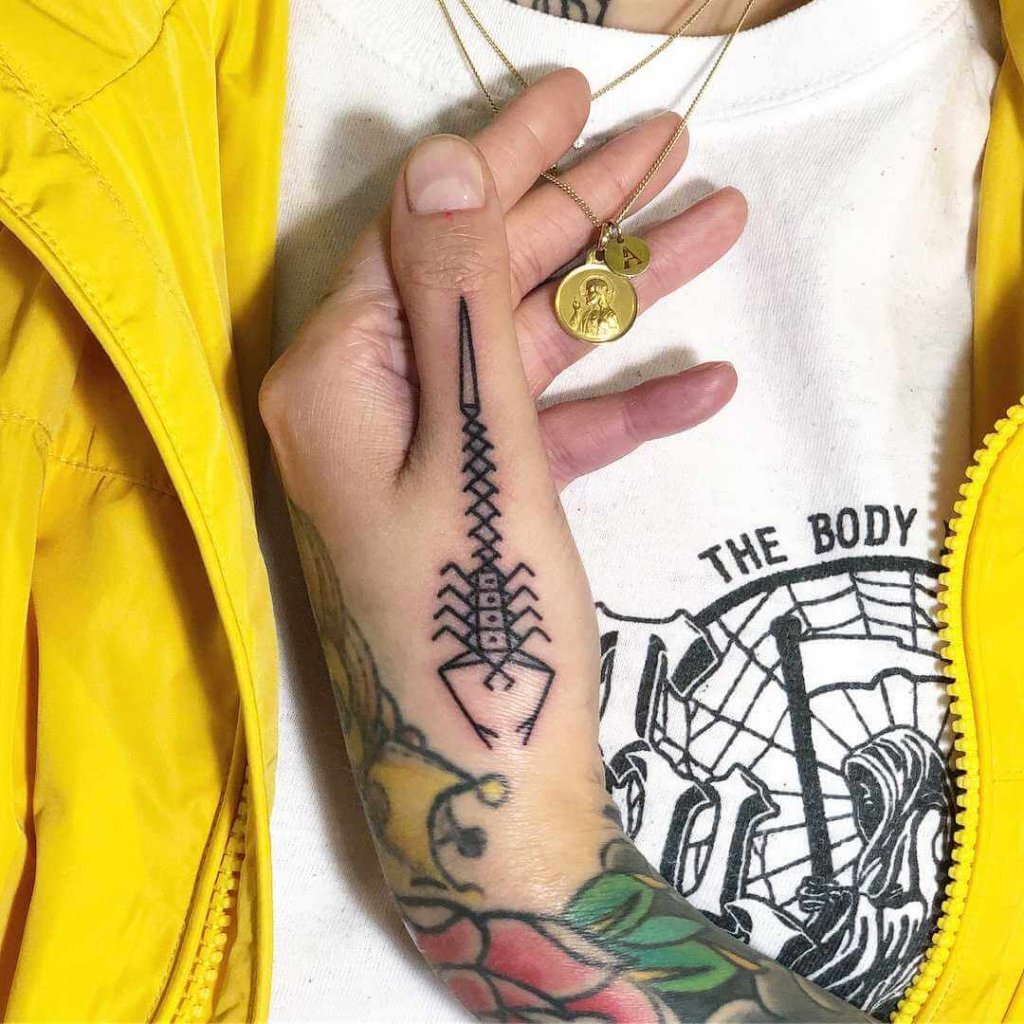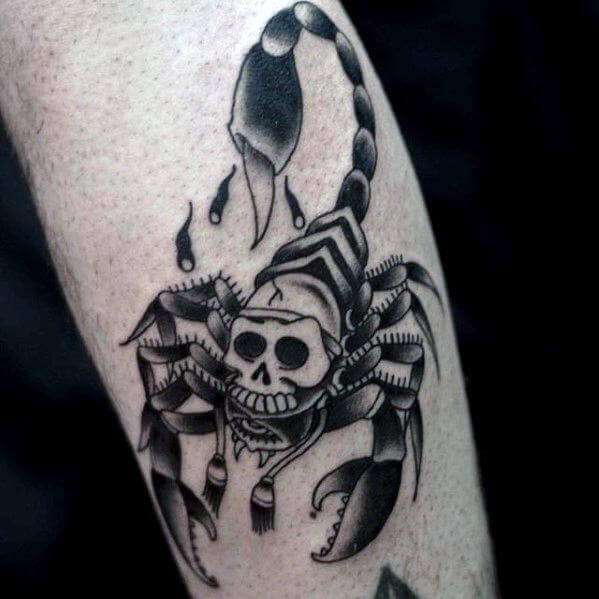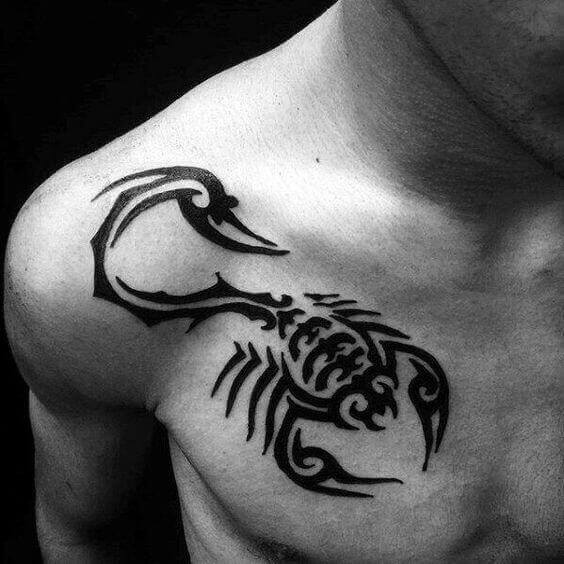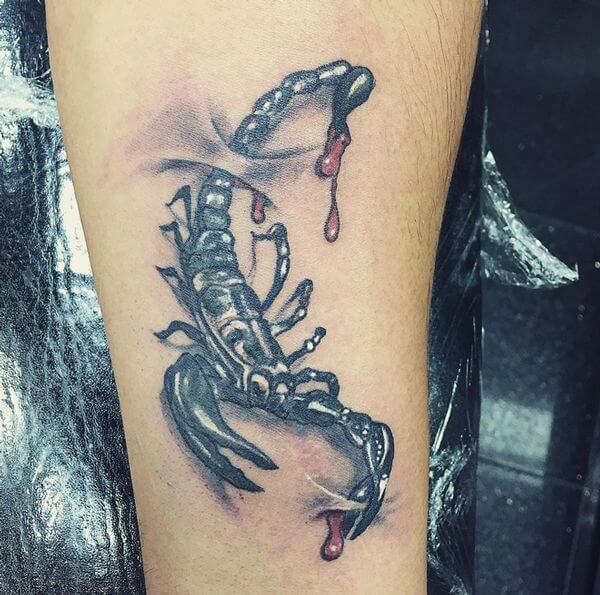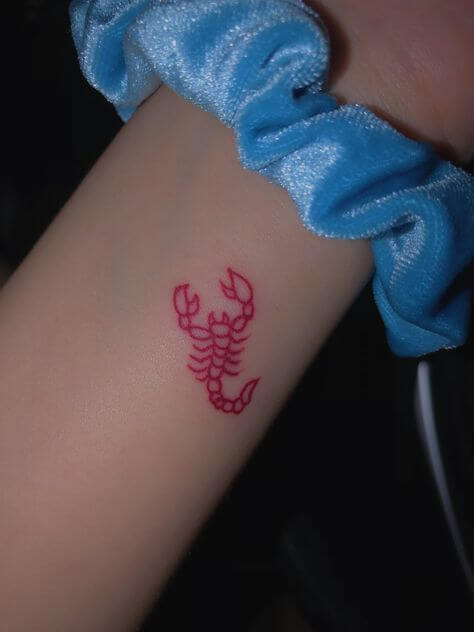 See More: Red Ink Tattoo Designs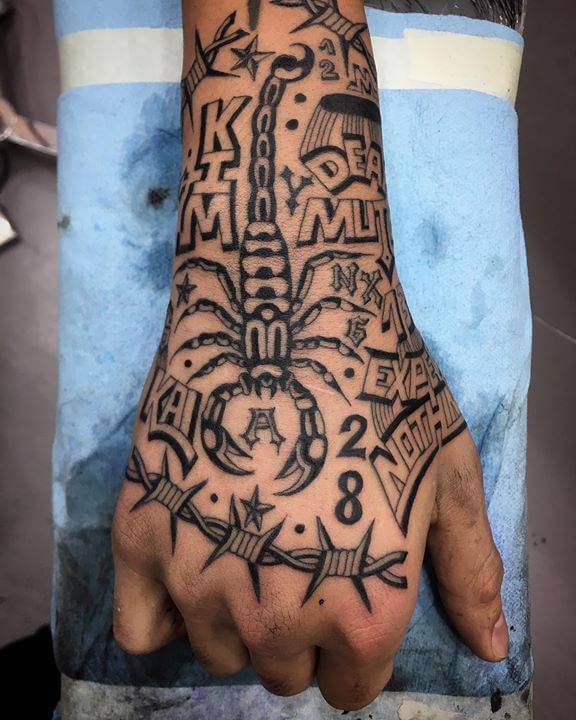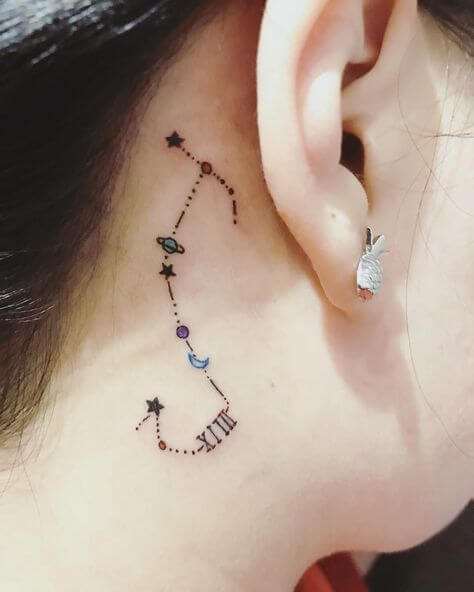 See More: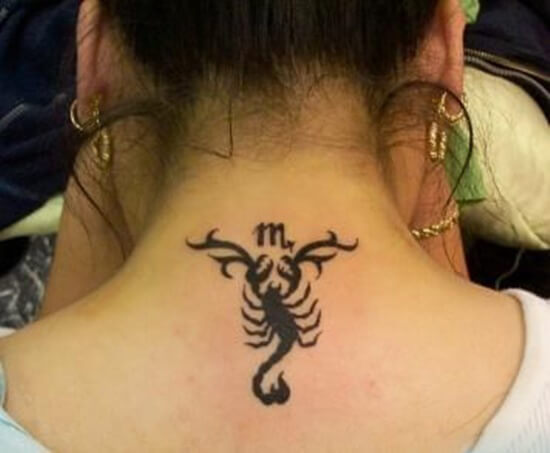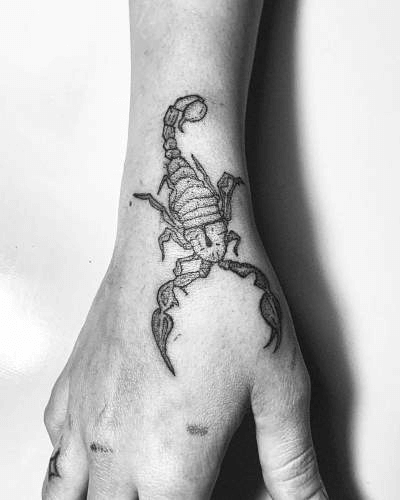 Scorpion with a dice
You can get your scorpion tattoo incorporated with other symbols, like a pair of dice if you love gambling or a car if you are a racer or car enthusiast.
Scorpion constellation tattoo
Another wonderful tattoo design is to get a constellation etched in the shape of a scorpion. Scorpion constellation tattoos are usually done in a black or dark blue ink.
Simple Scorpion tattoo
A scorpion etched in all black with red eyes will make for an eye-catching tattoo design.
Scorpion with Roman numerals
Scorpions with Roman numerals etched on the side of the neck will look unique and beautiful. Try out!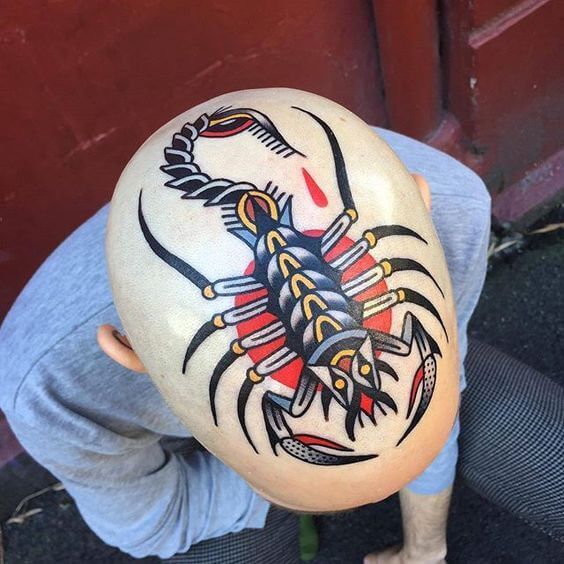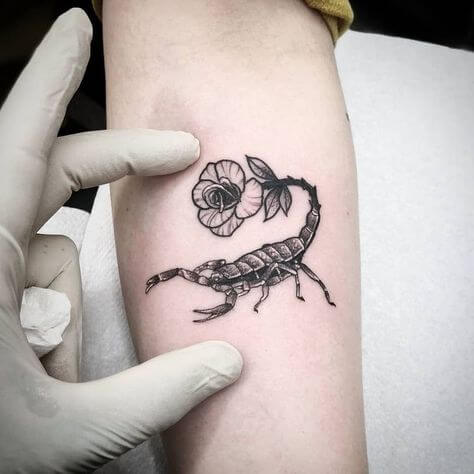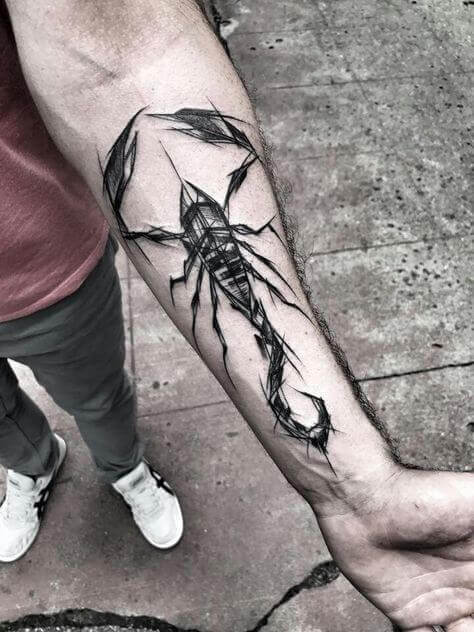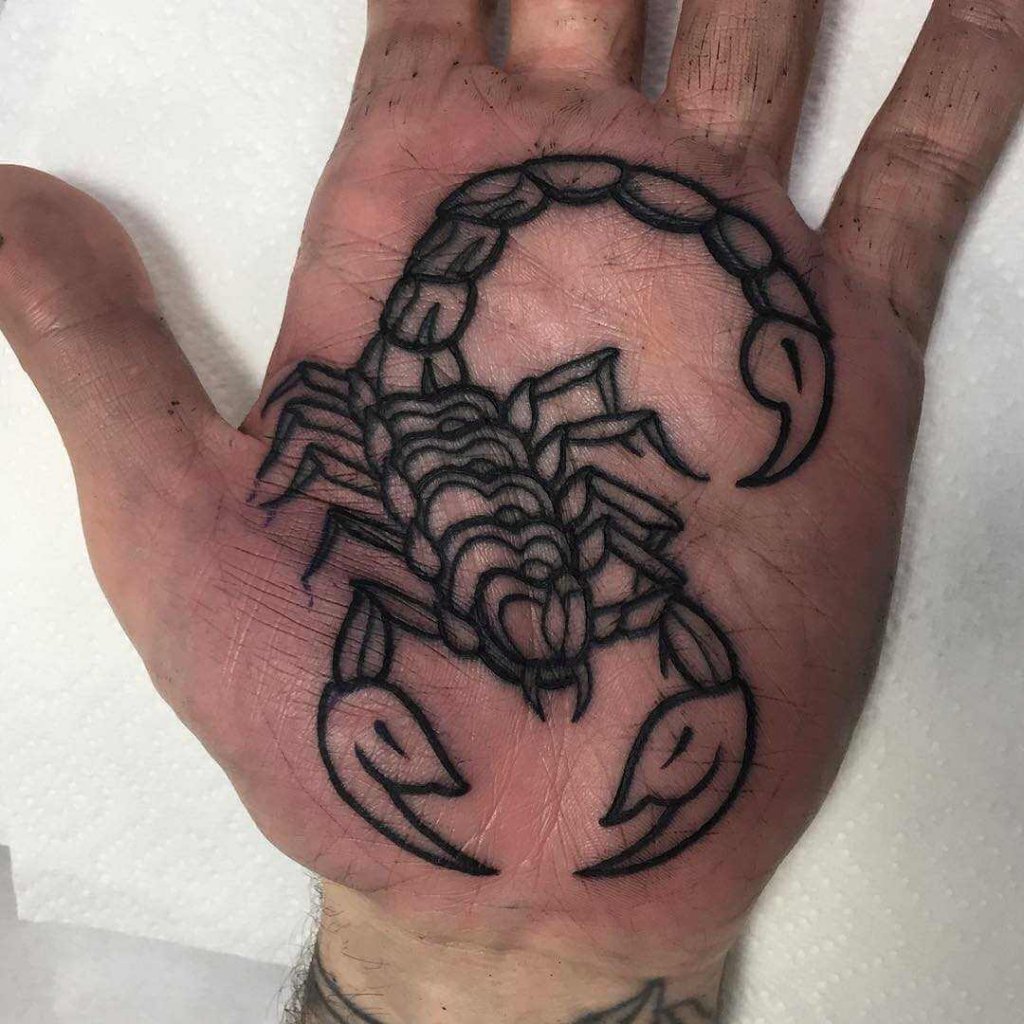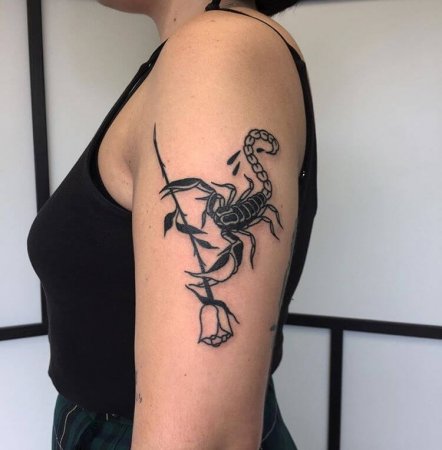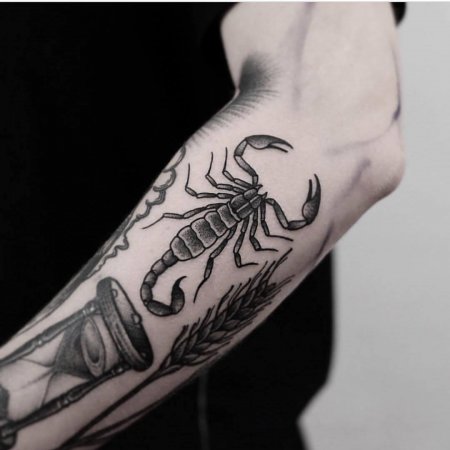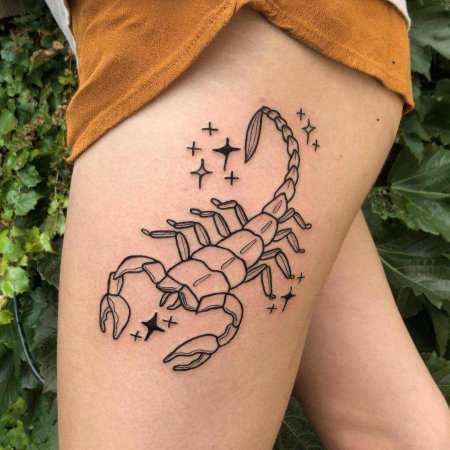 See More: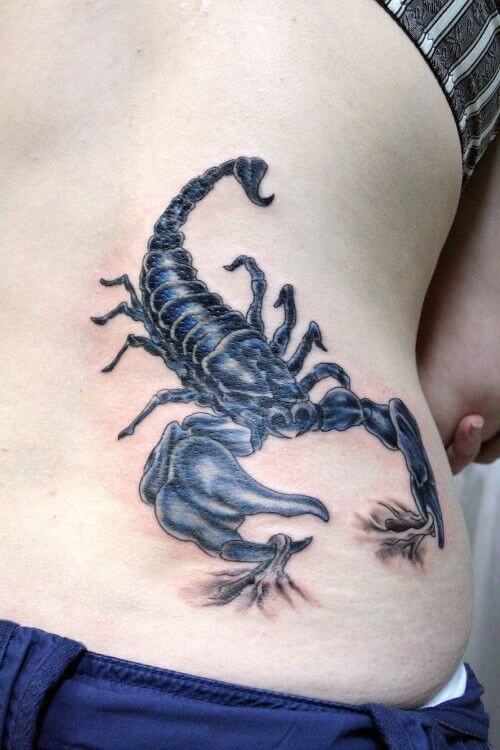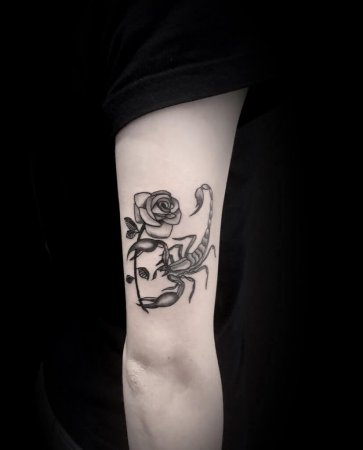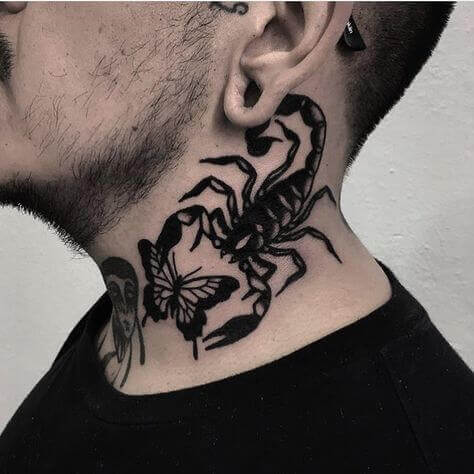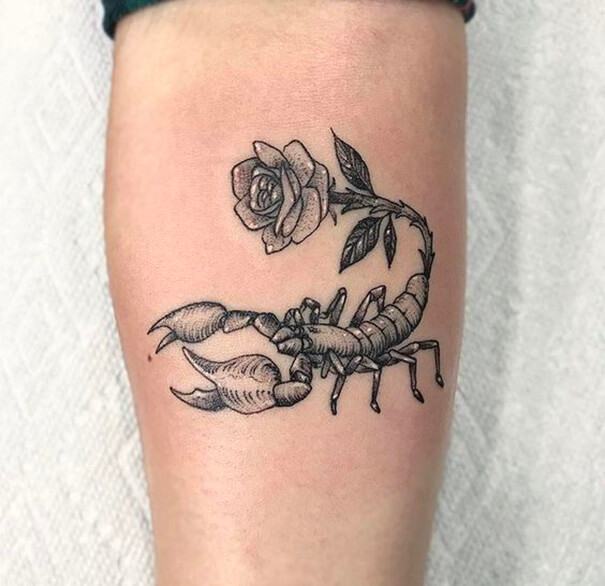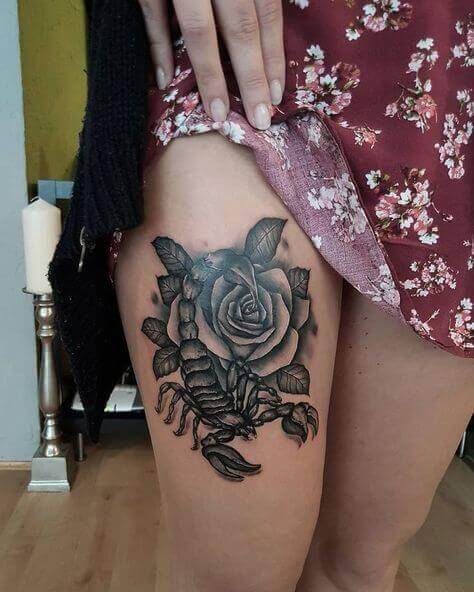 See More: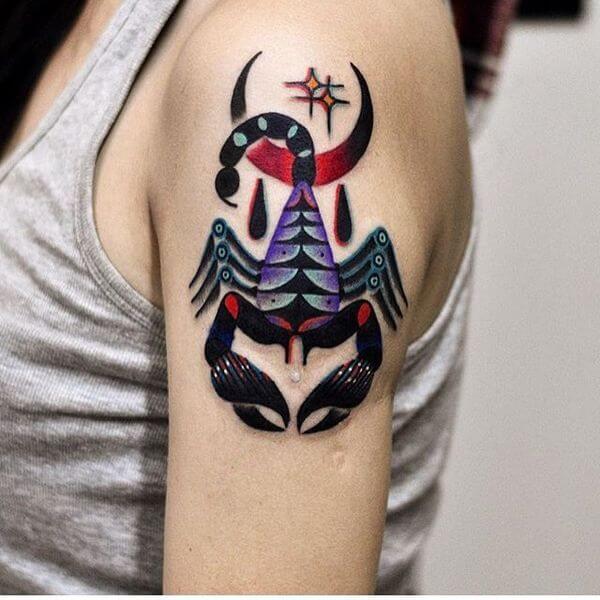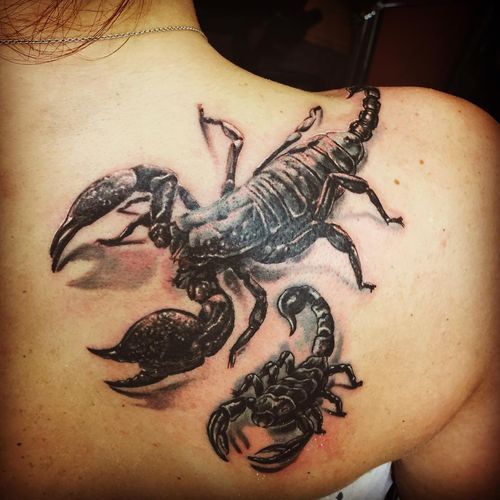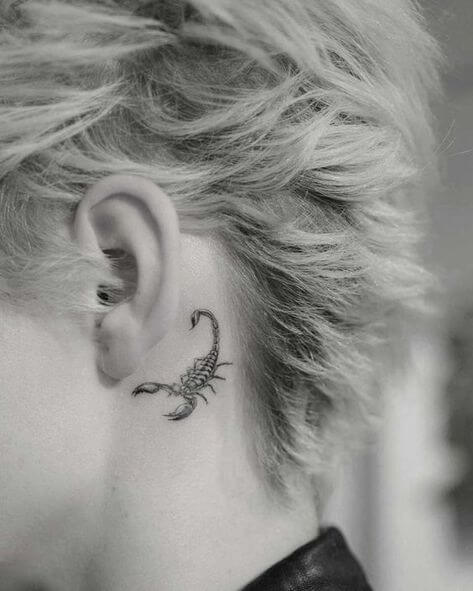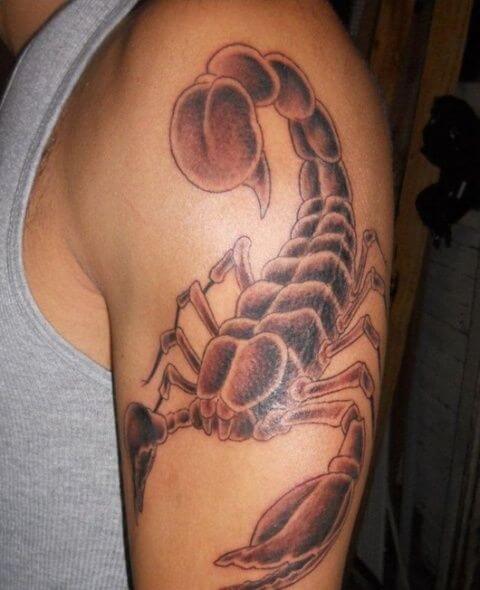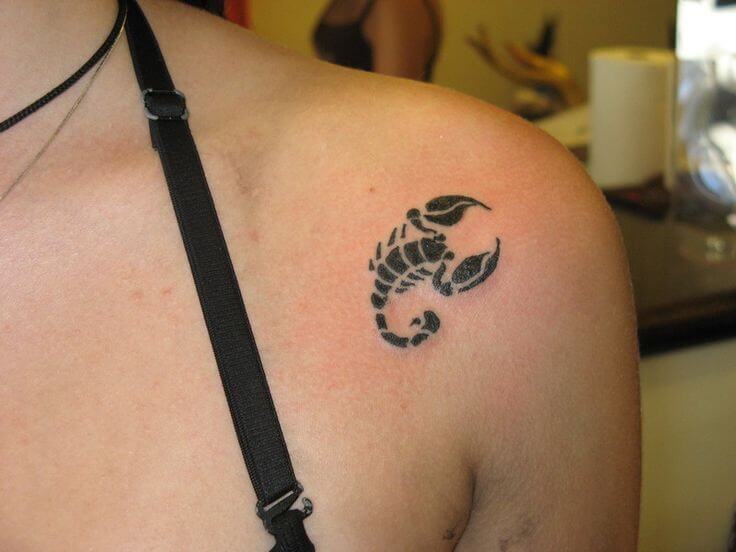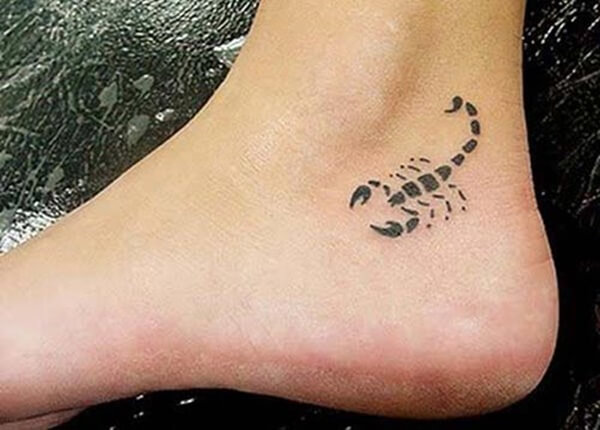 FINAL VERDICT……
Scorpion tattoos come in all shapes and sizes. Moreover, they can be done in a variety of colors, like blue, black, brown, red, and tan. They look best with detail and shading. So, get the one that you think will go with your personality well!
Please follow and like us: