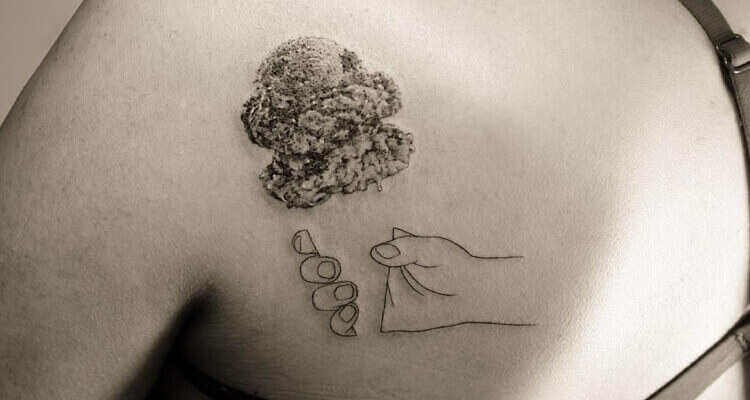 35 Ice Cream Tattoo Designs
Posted on
Ice-Cream, the most popular frozen dessert, is not only used to beat the heat, but it also makes for a beautiful tattoo design. Ice-cream was invented by Persians in 500 BC as a hot summer day treat. The best part is – ice-creams come in many different types and shapes. This means you can have any of your favorite ice-cream tattoos etched on your skin from a cone to a cup. Ice-cream tattoos are most popular amongst women. Let's know more about the meaning of ice-cream tattoos and their significance.
Ice Cream Tattoo Meaning
The most common meanings connected to this sweet delight include,
Sweet Childhood Memories.
Yes, ice-creams are a great way to cherish your childhood memories. No matter what the occasion, most people used to have ice-creams to conclude the event. Ice-cream helps us all to recall all those beautiful memories of our childhood, and that's the reason it makes for a wonderful tattoo design as well.
Refreshing Memories of Summer.
From kids to adults, everybody like Ice cream. It is one of the most popular desserts that is consumed in the summer. Ice-creams are a great way to beat the heat, whether you are on a trip or at home, ice-creams makes for perfect summertime treats. So, many people get ice-cream etched on their skins just to have a reminiscence of their great summertime.
Different Types of Ice Cream Tattoos Designs
There are myriads of ice cream tattoo designs. You can get any ice cream tattoo from Sundae to Cookies, Cream Ice Cream to Birthday Cake Ice Cream, and more inked on your body. Here are some of the most popular ice-cream tattoo designs for you:
Realistic Ice Cream Cone Tattoo
Sundae Ice Cream
Ice Cream in a Cup
Ice cream in a Stick
Vintage Ice Cream Set
………………………………. So on and so forth.
You can even customize your ice-cream tattoo by adding different elements like a skull, melting ice cream with glasses, etc.
Related: 30 Delicious Food Tattoo Designs
Ice Cream Tattoo Placements
The best part of an ice cream tattoo is that it can be placed in any part of the body. You can get it etched on your ribs, or your fingers, or your sleeves, anywhere for that matter. The placement of the ice cream tattoo will depend on the size of the tattoo. For instance, if you want to get a cute little ice cream etched, then the best place for your tattoo would be your fingers or wrist area. But, if you're going to get a larger sized ice-cream tattoo, then you can get it engraved on your sleeves. You can have a cone ice cream along with candies etched on your whole sleeve.
Besides, your neck, chest, ankle, arms, etc., make for a perfect place for an ice cream tattoo. You can even get a matching ice-cream tattoo or an ice cream with a cute saying etc.
Ice cream tattoos are for ice cream lovers, if you are one amongst them, then get one!!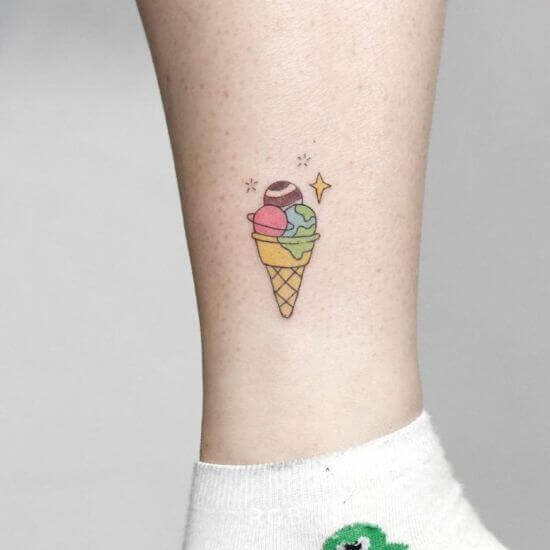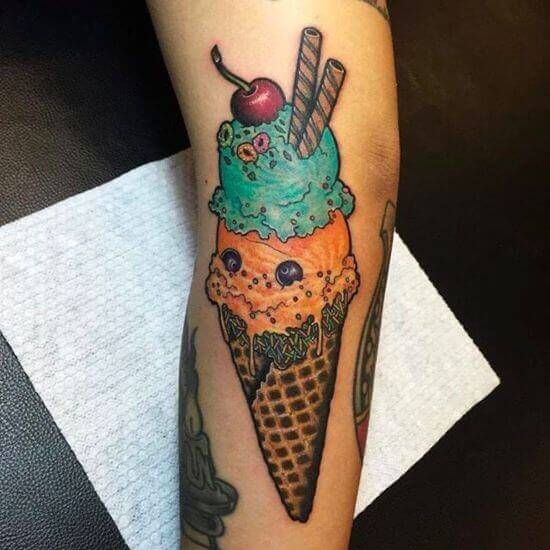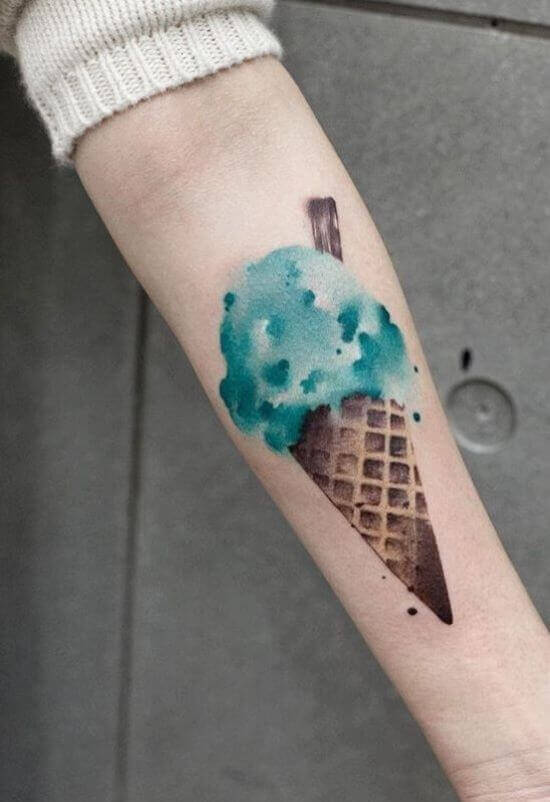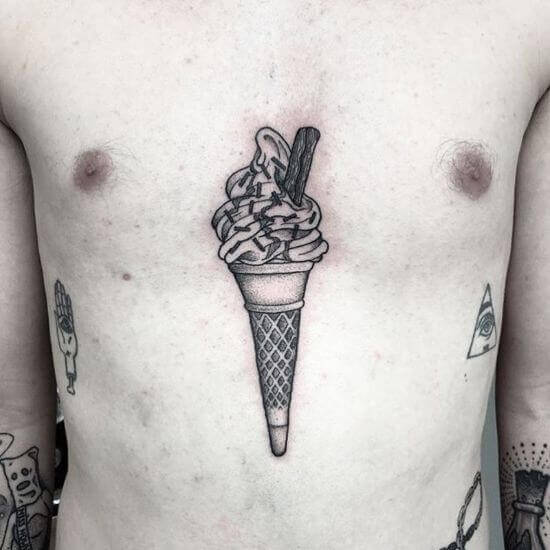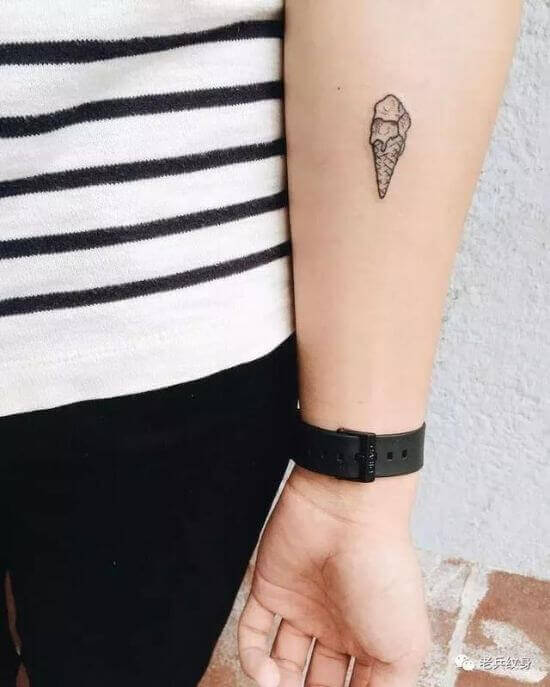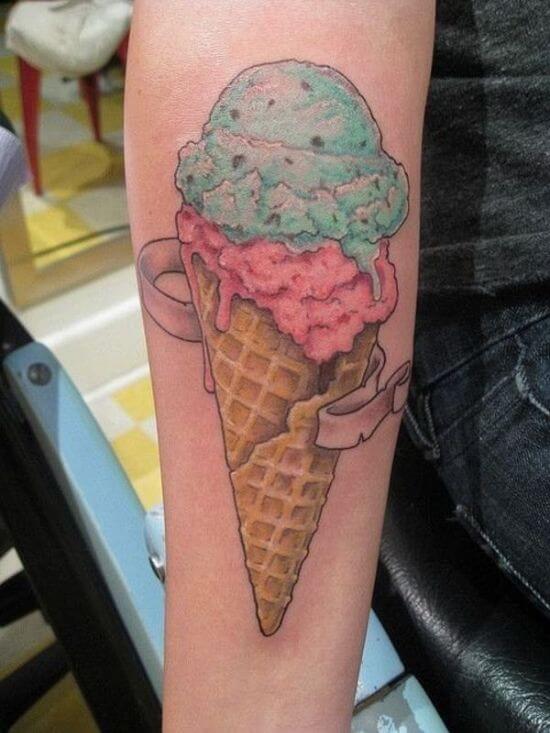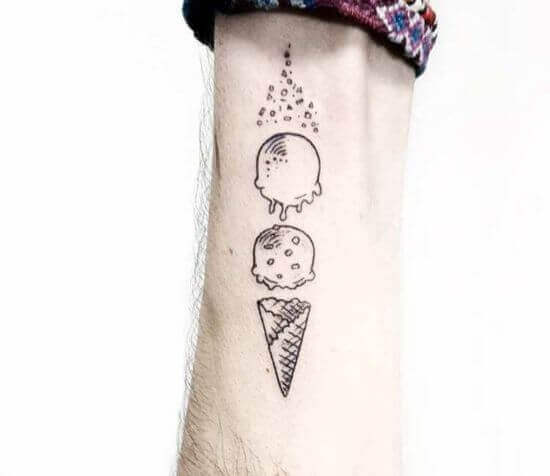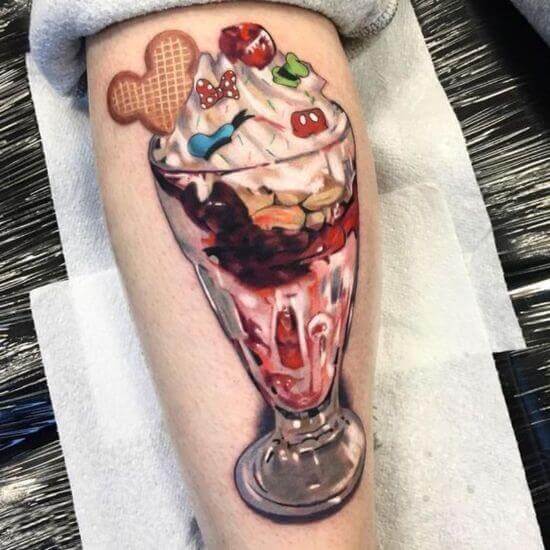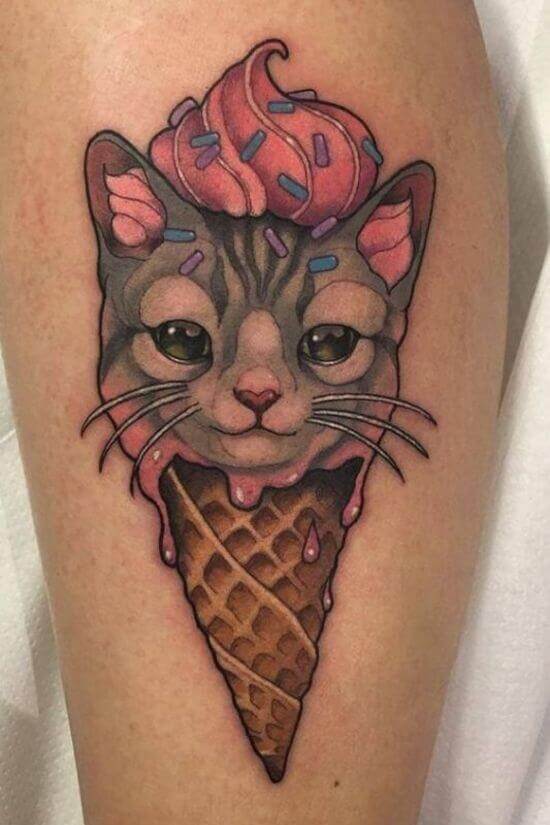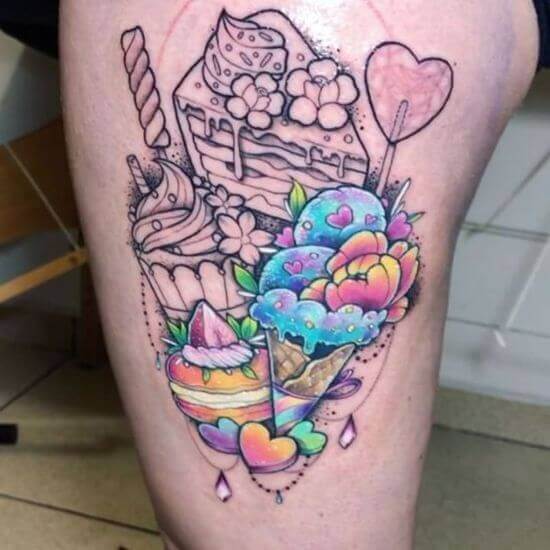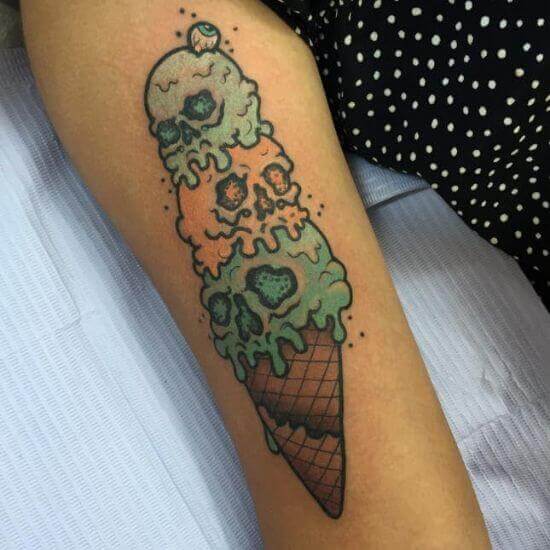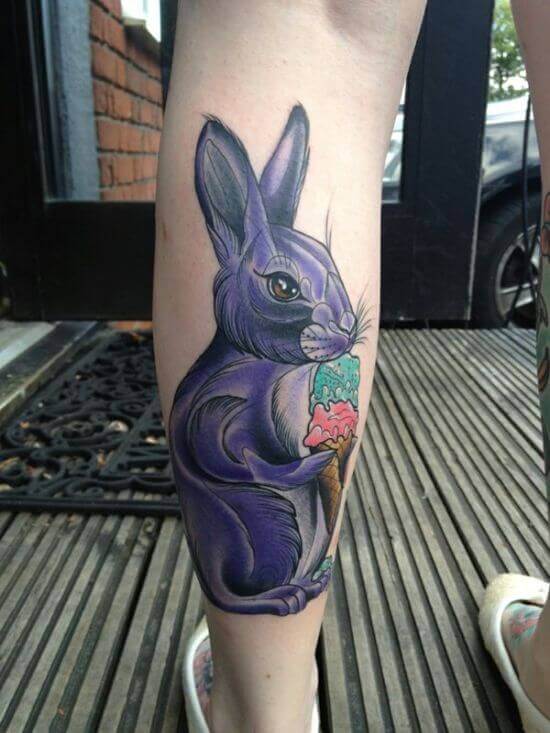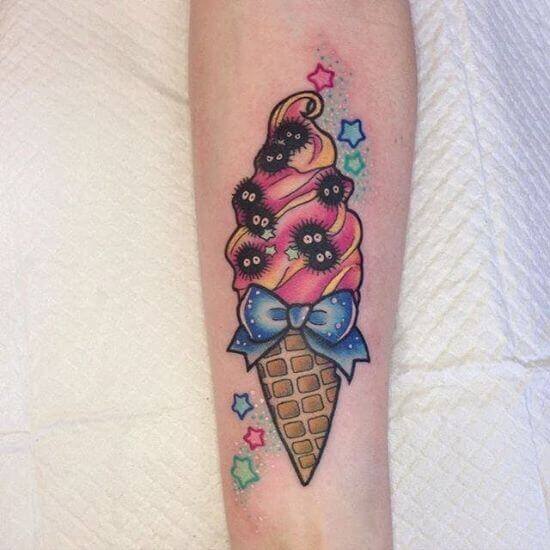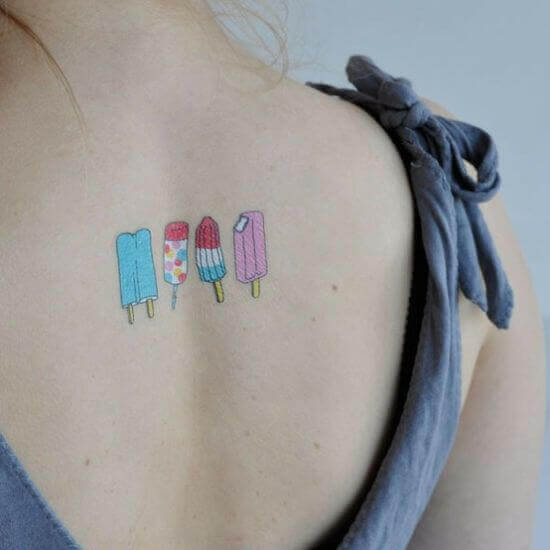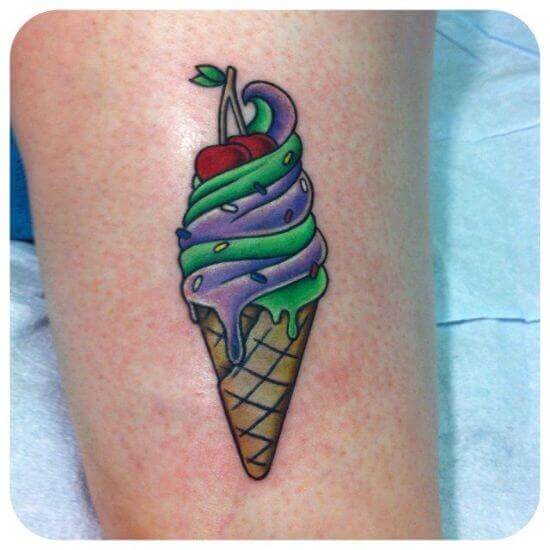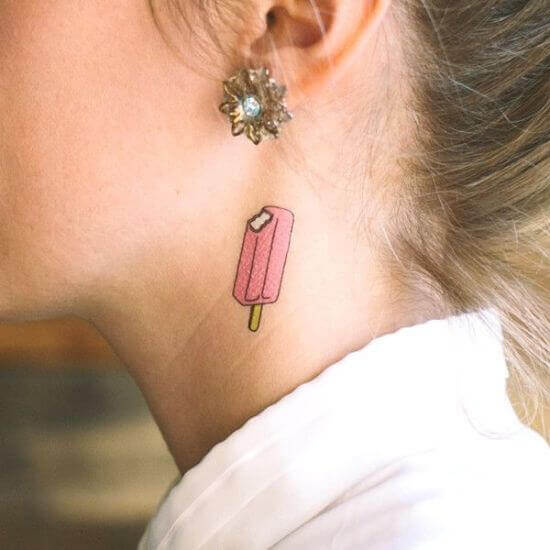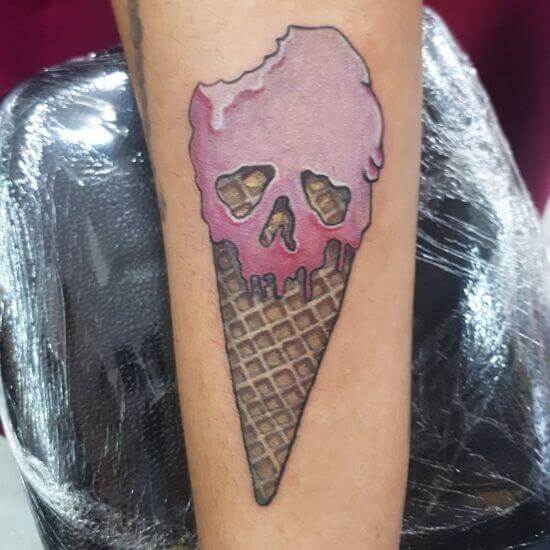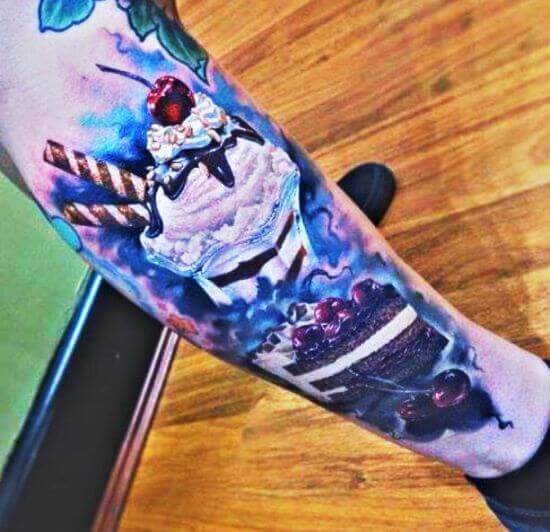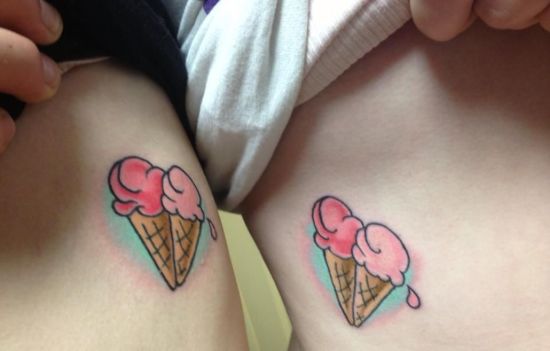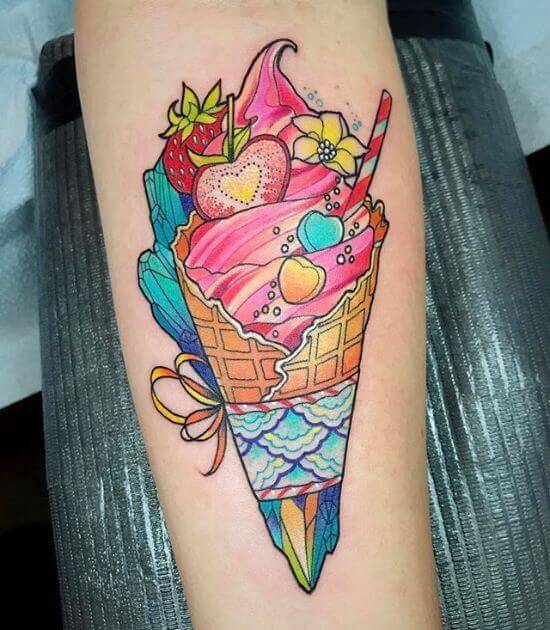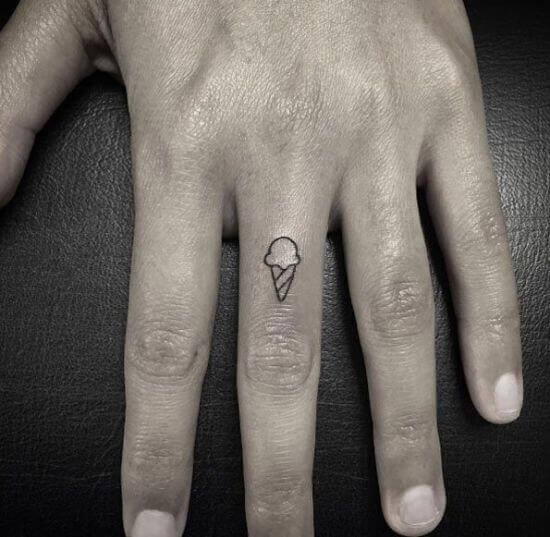 Happy Tattooing…. ☺ ☺
Please follow and like us: