40 Semicolon Tattoo Ideas and Their Meaning
Posted on
Tattoos are becoming increasingly popular as more people get them. You can have any tattoo etched on your body. It is one way to demonstrate who you are as a person. Like other tattoo designs, Semicolon tattoos are very popular, and they are quite meaningful tattoo designs. In this post, we'll go over everything there is to know about semicolon tattoos, including what a semicolon tattoo means, along with semicolon tattoo ideas.
Let's get started…
Before we dive into the different Semicolon tattoo designs, let's first take a look at the Semicolon tattoo meaning.
Here we go…
What does a Semicolon tattoo mean?
The Semicolon (;) is a punctuation mark in the English language that is commonly used to indicate a break. It is used between two main clauses that balance each other out and are too closely related to be separated into separate sentences.
However, when it comes to a Semicolon tattoo design, it is used as a message of acknowledgment and solidarity against addiction, suicide, depression, and other mental health issues.
The story behind the popularity of Semicolon Tattoos
The semicolon tattoo, popularized by Amy Bleuel, has evolved from a simple punctuation mark to a badge of pride for those who suffer from depression, suicide, addiction, anxiety, and self-injury. She wanted something to commemorate her survival after struggling with addiction, depression, and difficult personal circumstances, especially after being raped and her father died by suicide. In 2013, she established the faith-based nonprofit Project Semicolon, which selected a semicolon as its symbol.
"A semicolon is used when an author could've chosen to end their sentence but chose not to. The author is you, and the sentence is your life," says Project Semicolon's website.
Project Semicolon is committed to preventing suicide by increasing public awareness of depression and providing tools to communities and individuals to promote mental health. As of April 2017, the organization claims to have assisted over 5.2 million people since its inception.
Bleuel, who died by suicide in 2017, founded the nonprofit Project Semicolon in April 2013 to honor her father, who also committed suicide, and to give voice to her own battle with mental illness.
The sole idea was to encourage people who have gone through a similar experience to get a semicolon etched on their body, photograph it, and share it on a specific day in order to encourage love and inspire others.
Placement of Semicolon Tattoos
As a matter of fact, Semicolon tattoos can be placed on wrists, nape, behind ears, above ankle bones, thumb, on your finger, and in other places. The Semicolon makes for excellent tiny tattoo designs that are easy to conceal as and when needed. So, if you're looking for a tiny tattoo design, a semicolon tattoo is a great option.
Now, let's take a look at the different Semicolon Tattoo Ideas…
12 Best Semicolon Tattoo Ideas
Here are the best 12 Semicolon Tattoo Ideas for you to get some inspiration from:
1. Semicolon Tattoo Behind the Ear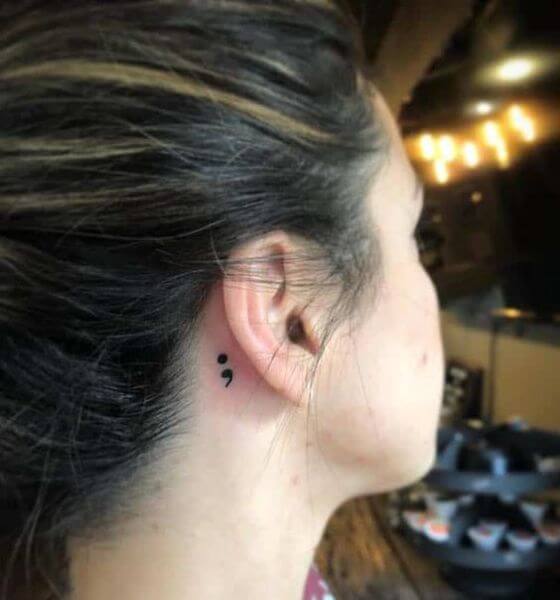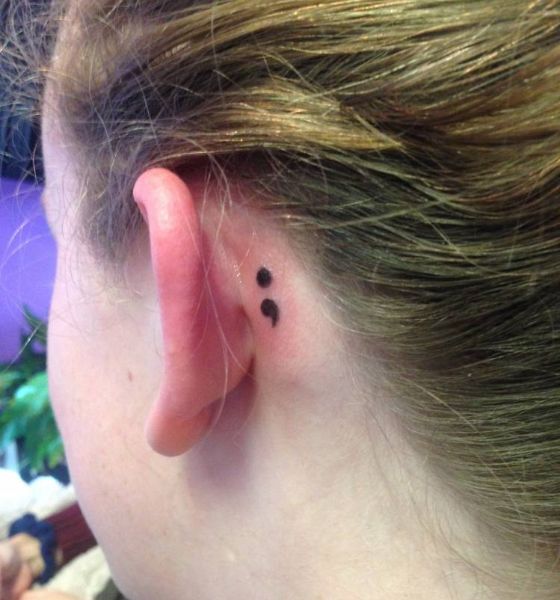 Getting a tattoo behind your ear is becoming increasingly popular. This is due to the fact that it is an unusual and discrete location for body art. Simply by moving your hair, you can easily show off or conceal the inking. Because the area behind your ear is so small, a delicate design like a semicolon is ideal. It is, however, one of the most painful places to get a tattoo.
2. Semicolon Wrist Tattoo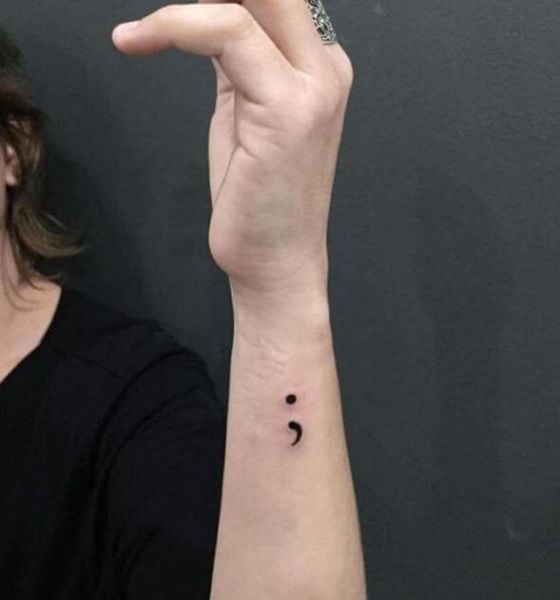 Though a wrist semicolon tattoo can be worn anywhere, many people prefer to have Semicolon tattoos on wrist. It is because the wrist is one of the most visible parts of the body, making it easy for the wearer to see. This placement could be perfect for those who are depressed, as they can always look at their tattoo and find strength.
3. Semicolon Butterfly Tattoo
The semicolon tattoo butterfly looks captivating. Butterfly tattoos often represent transformation as butterflies tend to transform from a caterpillar to a beautiful winged insect. These flying creatures are a symbol of liberation and resurrection. This is why many once depressed and suicidal people prefer to have a semicolon tattoo with a butterfly as it keeps them motivated.
4. Semicolon Finger Tattoo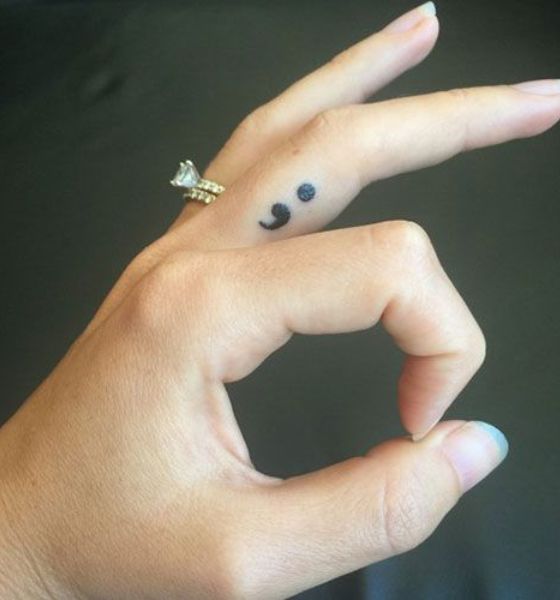 Another excellent location for a semicolon tattoo design is the finger. Semicolon tattoos, as previously stated, make perfect tiny tattoos. A finger semicolon tattoo looks great as well. Furthermore, semicolon tattoos on finger are easily visible, thereby serving as a source of strength and motivation for people who are suicidal and depressed.
5. Semicolon Heart Tattoo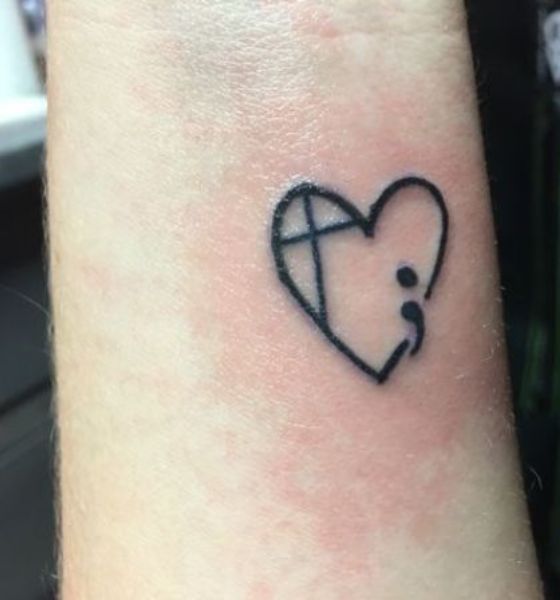 Hearts are a very popular symbol of love. When etched with a semicolon, it becomes an ideal source of self-love for the wearer. When engraved on the wrist or behind the ear, a small and delicate semicolon tattoo heart looks very cute and cool. The semicolon heart design sends a strong message. Furthermore, it exemplifies how love can be a savior for them. A semicolon tattoo heart can act as a tribute to the wearer's loved ones.
6. Watercolor Semicolon Tattoo
If you're looking for a unique semicolon tattoo design, then go for a watercolor semicolon tattoo. Watercolor tattooing is a lovely technique. It has the appearance of a watercolor painting. It uses water to thin out pigment rather than oil, due to which the end result is a soft gradient of ink that appears to be still wet on the skin. A watercolor semicolon tattoo looks beautiful and vibrant. You can get this piece etched on your finger, behind the ear, or anywhere else where it will look cool.
7. Semicolon Infinity Tattoo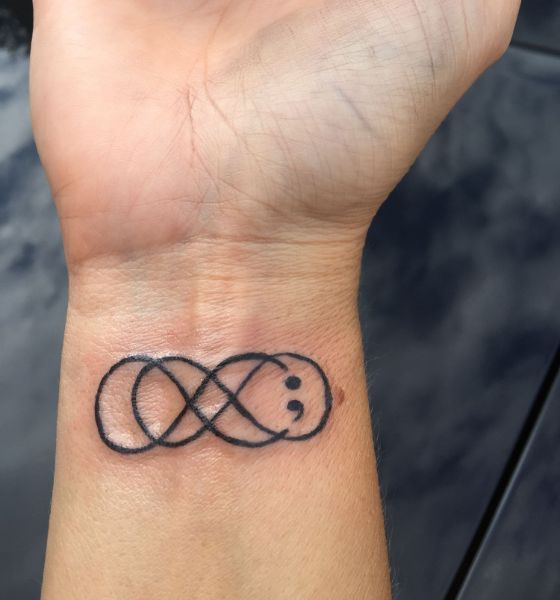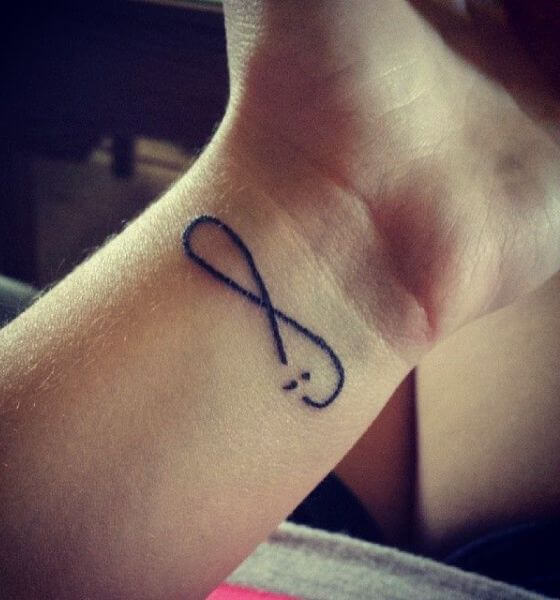 The Semicolon is a small, simple, but eloquent way to remind yourself of your own strength. Combining it with an infinity tattoo will result in a stunning tattoo design. The infinity symbol – which looks like the number eight turned on its side – is a popular tattoo design because it can be imbued with symbolism specific to the wearer. Timelessness, eternity, and a never-ending cycle are all represented by infinity symbols. Infinity and a semicolon make an excellent tattoo design for people who struggle to find their own strength. The perfect location for a semicolon infinity tattoo is your wrist.
8. Semicolon Cross Tattoo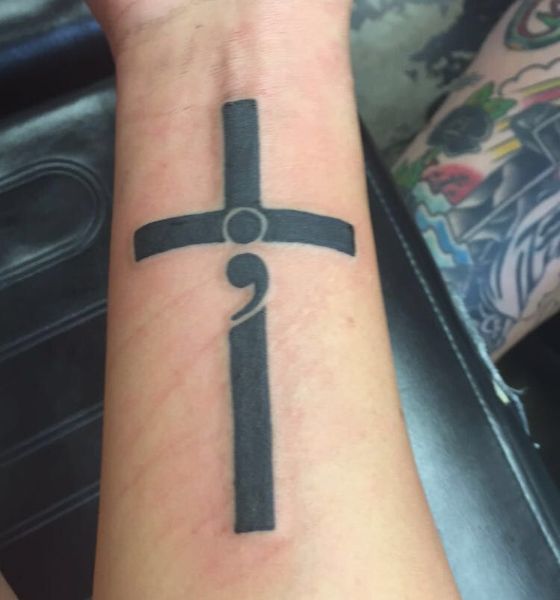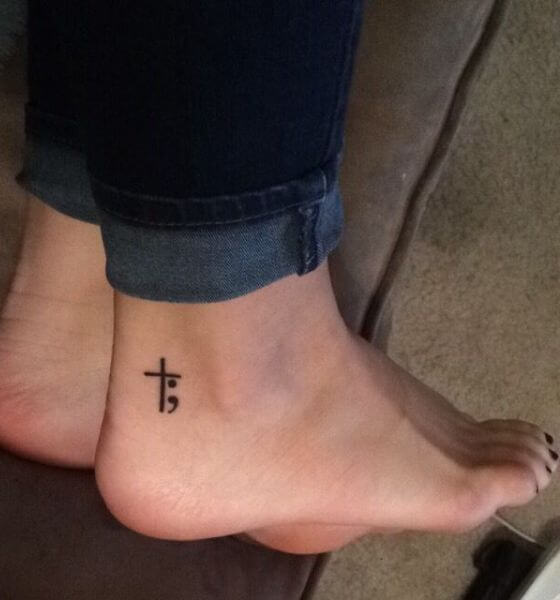 People in the Christian community who have survived suicide, depression, and other mental illnesses, frequently combine the semicolon symbol with a cross tattoo. The cross represents Jesus Christ's sacrifice, and the Semicolon reminds them of how God helped them get through difficult times. It reaffirms a Christian's faith in God and reminds them that they are never alone. You can get it inked on your wrist in small size; it's also an excellent complement to a religious sleeve tattoo.
9. Semicolon Word Tattoo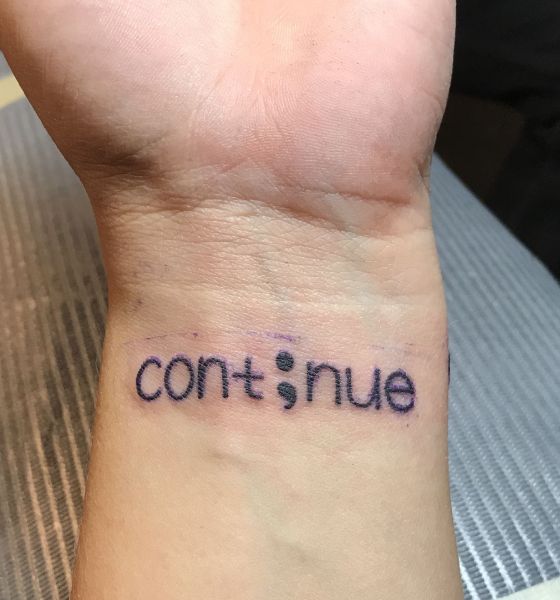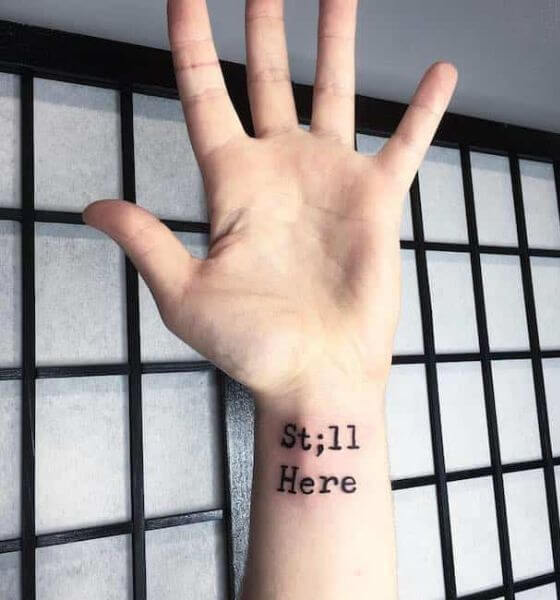 Believe it or not, Semicolon makes for excellent word tattoo designs. You can get your favorite word (that has "I" in it) etched on your body. For instance, the word FIGHTER has I in it. So in place of I in fighter, you can get a Semicolon etched, just like this F;GHTER. It is a perfect reminder of strength and motivation for people who are suicidal and depressed. It will remind them that they are fighters and have the strength to fight back any odd situation.
10. Semicolon Phrase Tattoo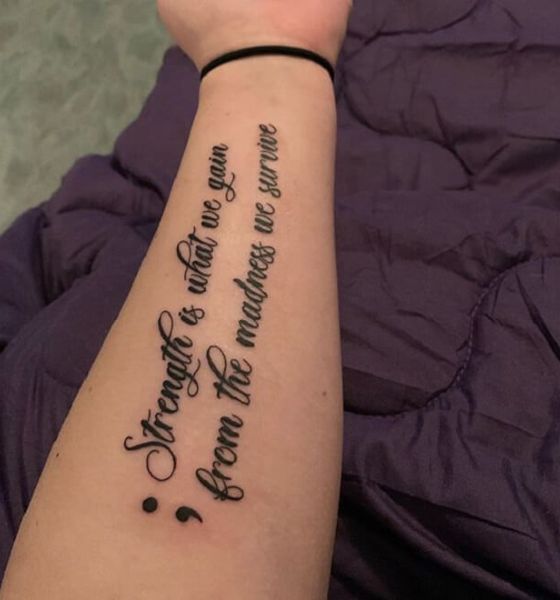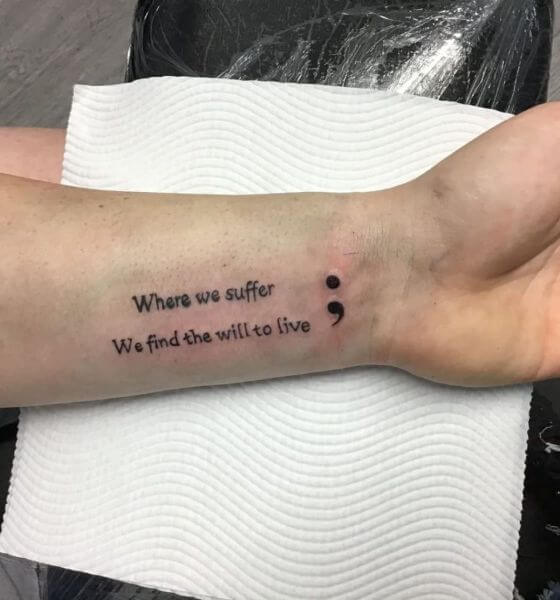 There are too many positive phrases out there that you can consider for your semicolon tattoo design. One such very positive phrase that one can have is "this shall too pass." The best thing is you can combine it with a semicolon, making it a more meaningful and thoughtful tattoo design. All you have to do is to ask your tattooist to add a semicolon before the phrase, like this "; this shall too pass." Get this one etched on your forearm, as it will be easily visible there and will be a constant reminder that nothing in this world is permanent, not even your depressed state.
11. Semicolon Birds Tattoo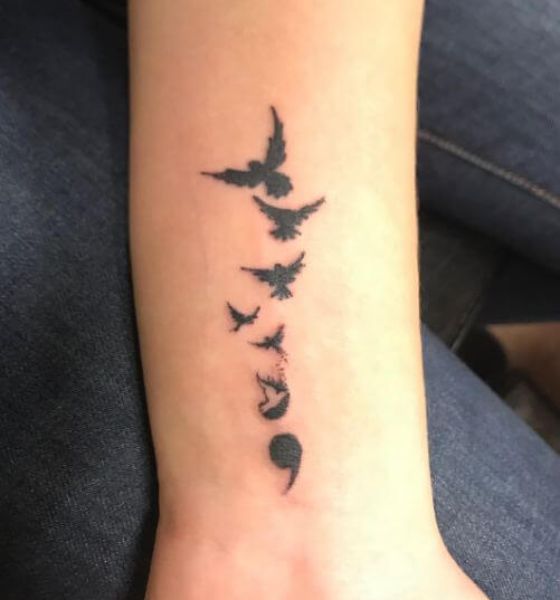 Birds make excellent tattoo subjects. Bird tattoos are popular due to their versatility. They can be found in a variety of cultures and suit a variety of tattoo styles. Birds represent independence, peace, freedom, optimism, and happiness. Furthermore, different birds have different meanings, such as doves represent hope, whereas swallows represent safety and are said to guide lost souls. The phoenix symbolizes resurrection and 'rising from the ashes.' Any of these birds would make a touching pairing with a semicolon tattoo. The semicolon bird tattoo will remind the wearer of the freedom and strength that they possess within.
12. Semicolon Cat Tattoo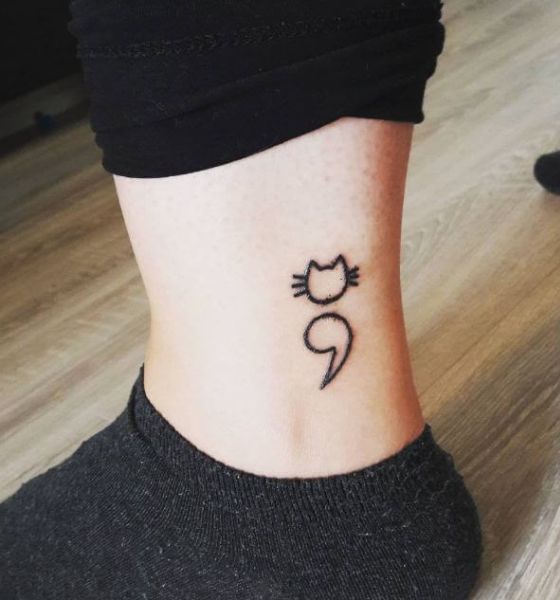 A semicolon can be styled in a variety of ways. The cat semicolon tattoo is a popular choice among women. Semicolon cat tattoo is one of the coolest semicolon tattoo interpretations. Usually, the cat tattoo is associated with good fortune, grace, intelligence, mystery, and life after physical death. There are numerous other meanings associated with feline tattoos, each altering the art's profound meaning. They can also symbolize luck, mystery, independence, transformation, and a free spirit. Some people get this to remember their love for a lost pet. That is why cats are frequently paired with a semicolon tattoo.
Wrapping it up…
So there you have it, the 12 Semicolon tattoo designs to consider for your next body artwork. Semicolon tattoos look great when they are etched in a small size. You can get them with any element you want in addition to the ones listed above. Make sure to get them from a reputable tattoo artist.
Happy Tattooing… ☺ ☺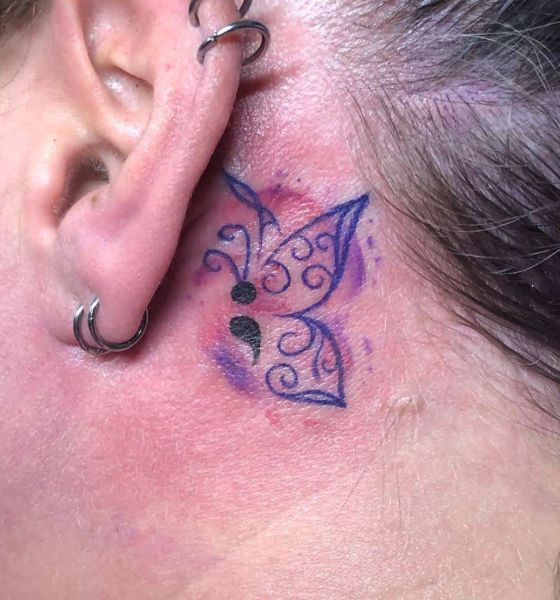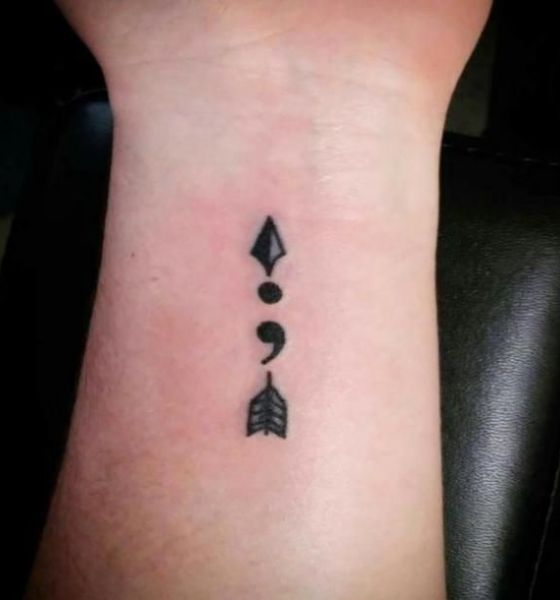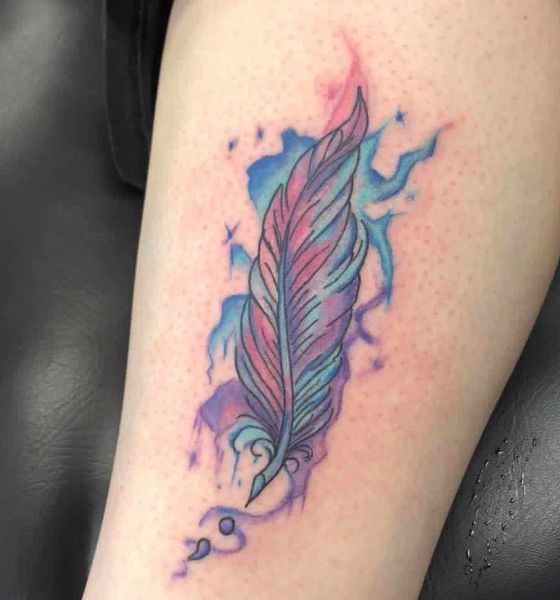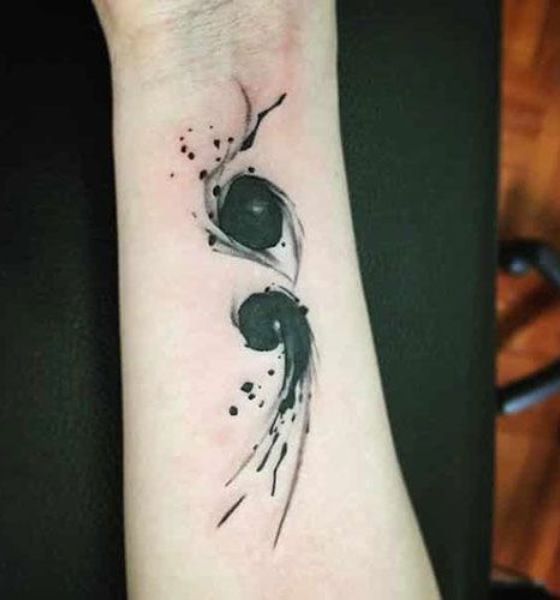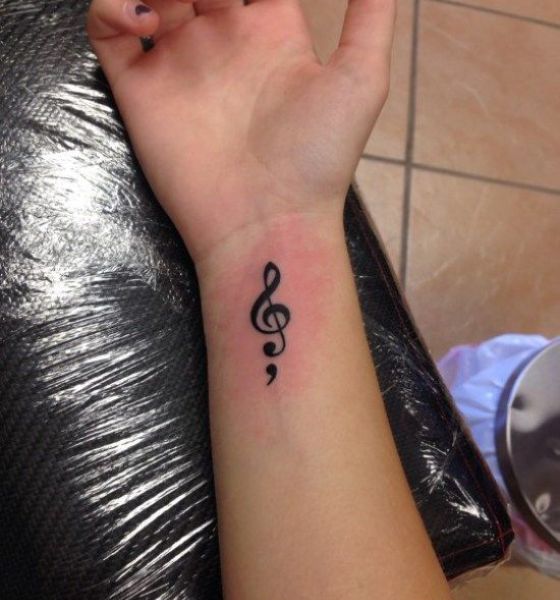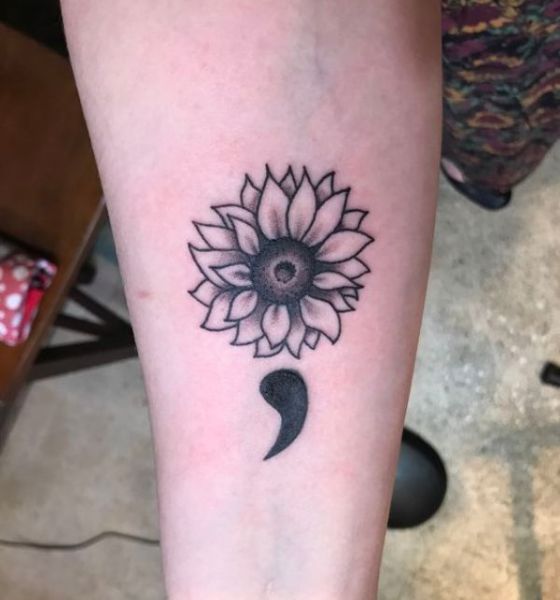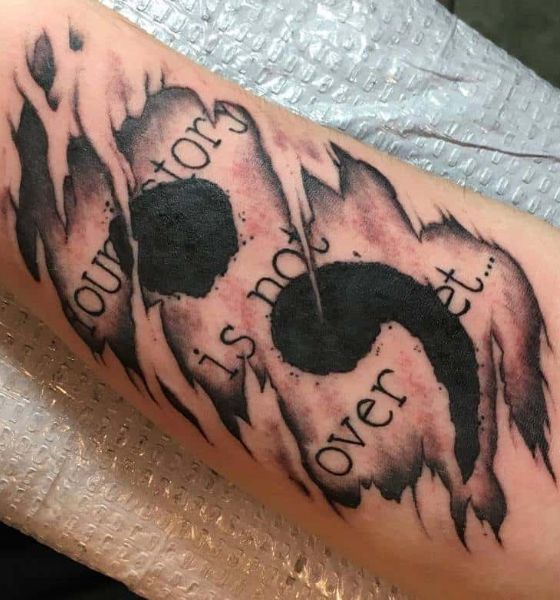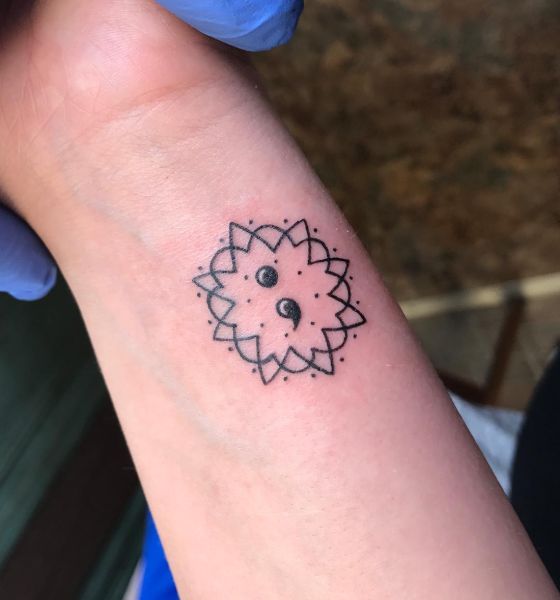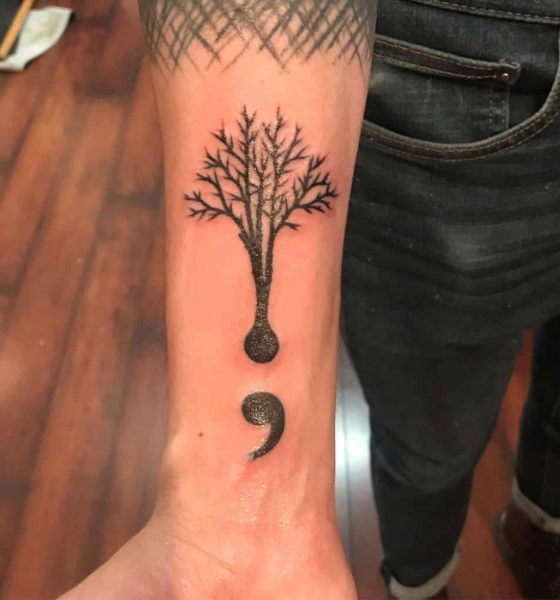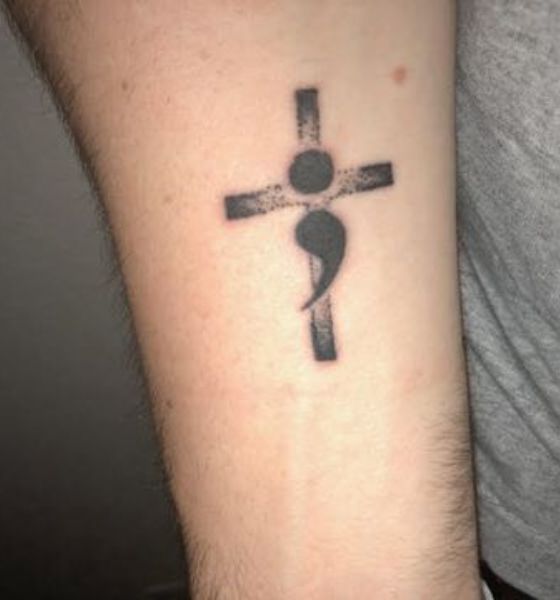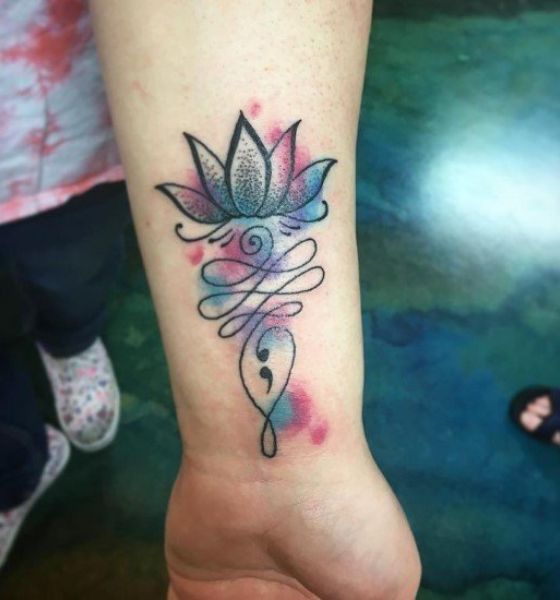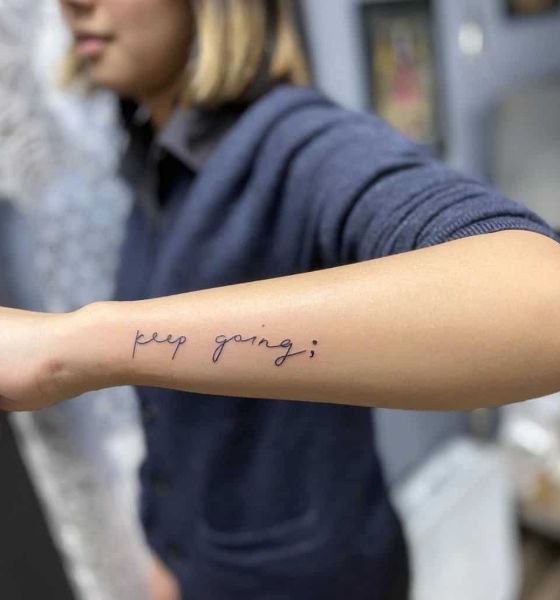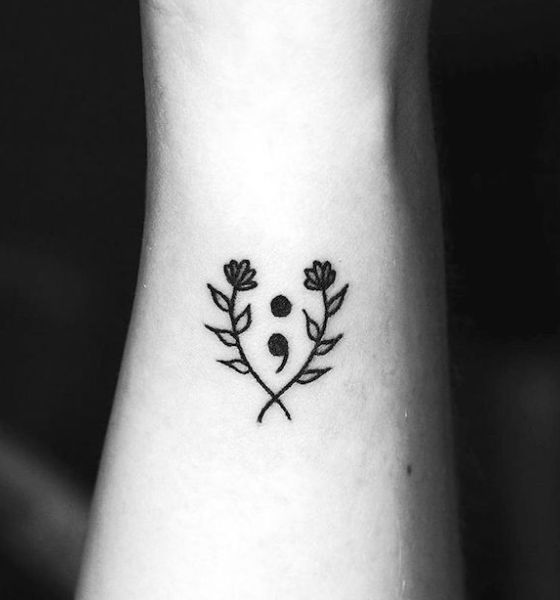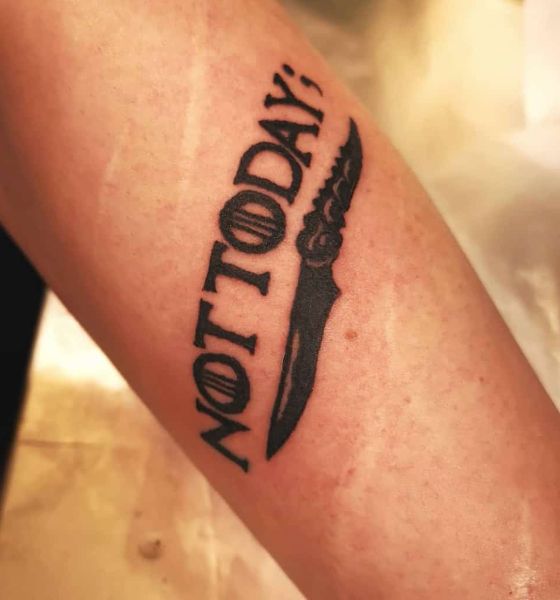 Please follow and like us: