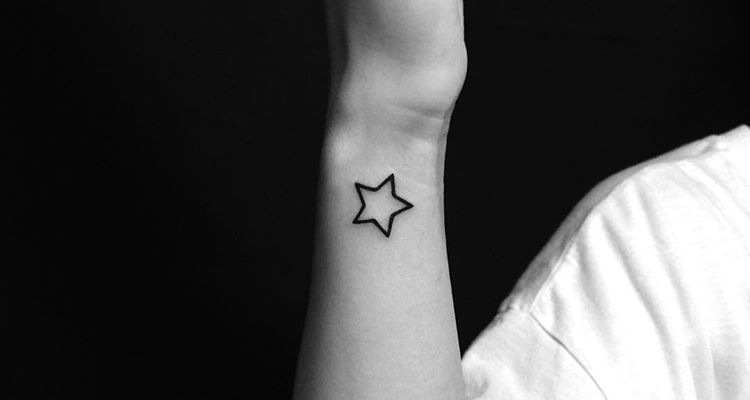 80 Best Star Tattoo Designs for Men and Women with Meaning
Posted on
Stars not only make for amazing tattoos, but also for the most delicate and prudent ones. Star tattoos are a nicest way to add to your ink collection. Whether a small tattoo etched on your wrist or a series of stars inked on your nape, it looks stunning. Star tattoos are the perfect alternatives for the ones who want to have something simple and elegant etched on their body. Star tattoos make for a small tattoo designs, and there are many advantages of getting star tattoos and the biggest amongst all is, star tattoos are cost effective!! Besides, they come with less pain, and are easy to remove.
Moreover, in future if you want to convert a star tattoo into a whole new image or design, it is relatively easy. The best thing about a star tattoo is – they can be etched anywhere and they look great done anywhere.
Meaning of a Star Tattoo
A star tattoo stand for plenty of things for that matter, but usually people choose star tattoos for numerous reasons sometimes personal. Star tattoos can be a sign of hope for one, who aspires to fulfill his/her dream or reach his/her goals in life.
However, the meaning of the star tattoo varies based on the type of star inked. It may simply show off that the person is interested in space or astronomy, or a star can represent one's union or marriage or the birth of their first child. Whenever it comes to marriage in Hindu culture, stars are taken really seriously, as wedding dates or other auspicious dates are fixed based on the movement of the stars.
Significance of a star tattoo
The star carries an occult significance – Dating back to ancient times. Stars have had played many key roles in different religions and cultures. Even before they were explored by ancient astronomers, humans have had loved them. We humans are in fact tend to look up to the sky whether we are happy or sad, as if stars listen to us. Perhaps they do!!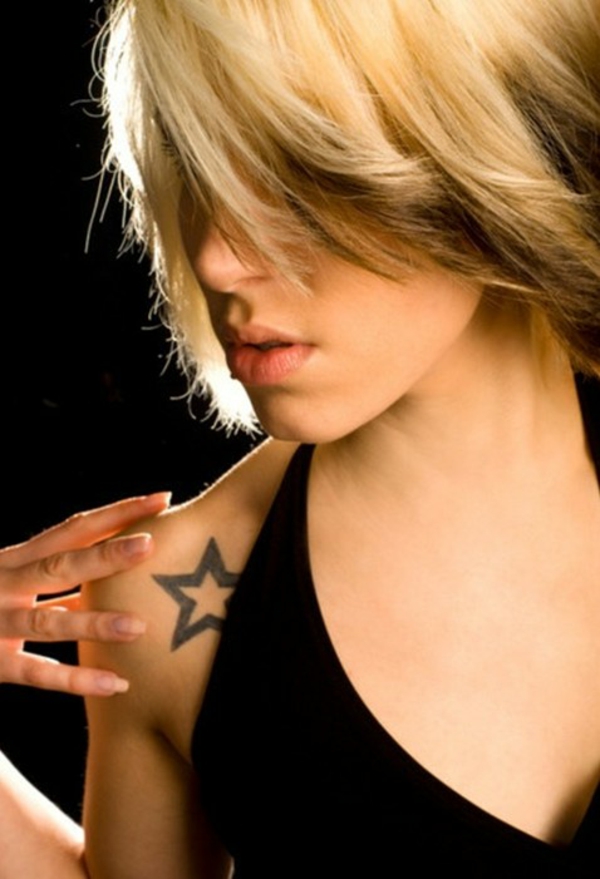 However, there are many mythical stories about their origin, but stars are the only symbols that can be used for anything. They are not limited to a specific culture or a particular religion. Stars however, signifies different things to different people. When it comes to star tattoo designs, both men and women can get them.
However, females prefer to get shooting stars etched on their bodies, as they come with a feminine touch. While, males love getting nautical stars as nautical stars can be association with sea travel, manly approach you know ☺ ☺
Star Tattoos Features
The best thing about a star tattoo is – it can either be etched as a single star, a group of stars, or even with other elements like flower, moon, etc. accompanying it. A star tattoo design can be both simple and intricate, depending on the person's choice and requirement.
Needless to say, star tattoos are unique and look amazing. A nicest way to show off who you really are! Star tattoos look cool on every part of the body. In fact, a star tattoo can be a perfect choice for the first timer, since they are small and don't need to be too intricate for that matter. Besides carrying deeper meanings, star tattoos carry an attractive look as well.
A star tattoo can be very flexible. The only thing that you need to do is to find a tattoo artist who can make your star tattoo fab and eye-catching. Star tattoos can brilliantly be combined with the moon, the sun, a planet, birds, fairies, flowers, skulls, wings, and butterflies. Believe it or not, any picture or symbol can go well with a star tattoo. More often than not, people choose star designs to give their ink a personal touch.
Types of Star Tattoo Designs
Shooting Star Tattoos
Very much girlish, because mostly girls prefer to have shooting star tattoos because of the feminine touch they carry. Perfect symbol for wishes and dreams. A shooting star is a great way to flaunt that you are a wisher, a dreamer. Or a beautiful representation of a person's will to chase the best things in life.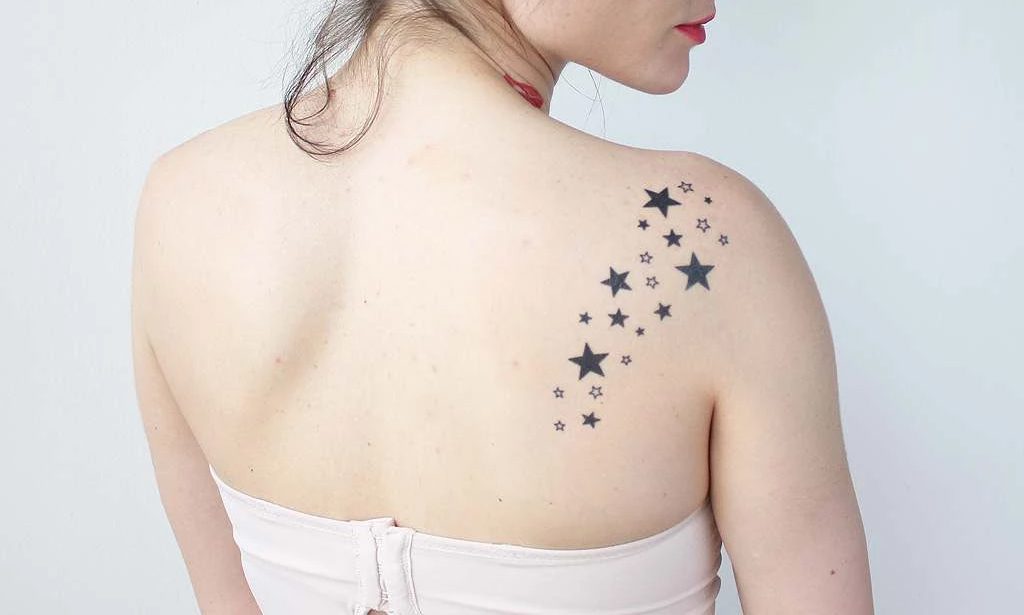 To get a beautiful star tattoo, all you have to do is – choose the right shooting star tattoo that represent the correct meaning for you. Also, if you are looking for an elegant tattoo that has both stars and music notes, then this is the design for you. You can have a beautiful pattern of shooting stars along with several musical notes that will be located right in the middle.
Then a shooting star tattoo along with flames shooting from its tail will be a great option for the ones who want to have an outside the box star tattoo design. Shooting star tattoos can be done either on your arm or on your back, it will surely make for an amazing tattoo.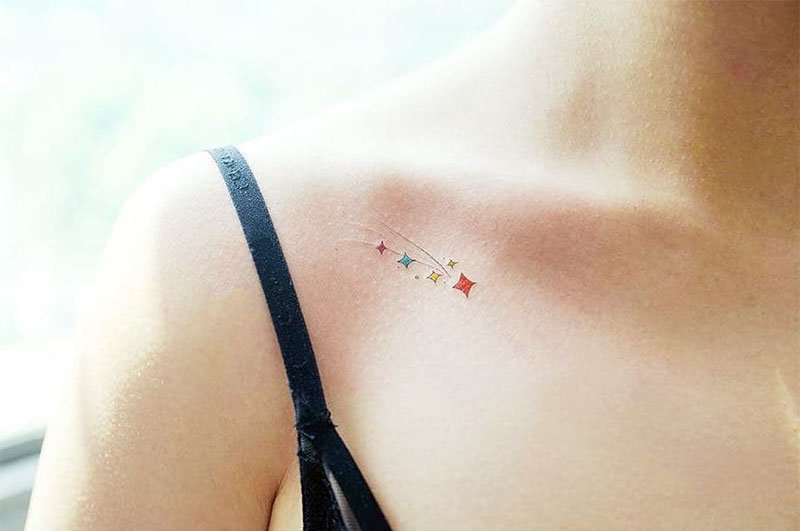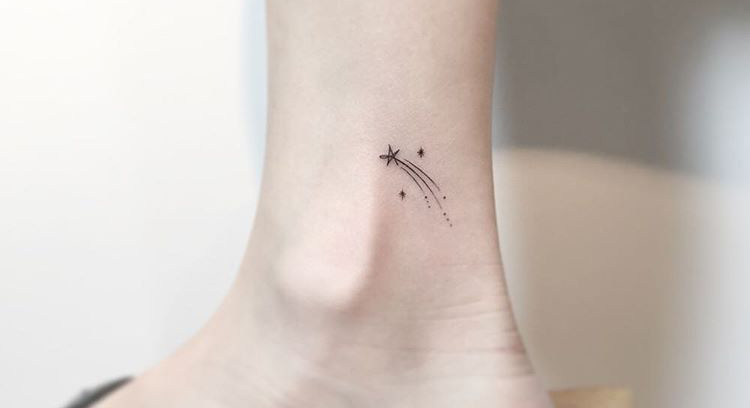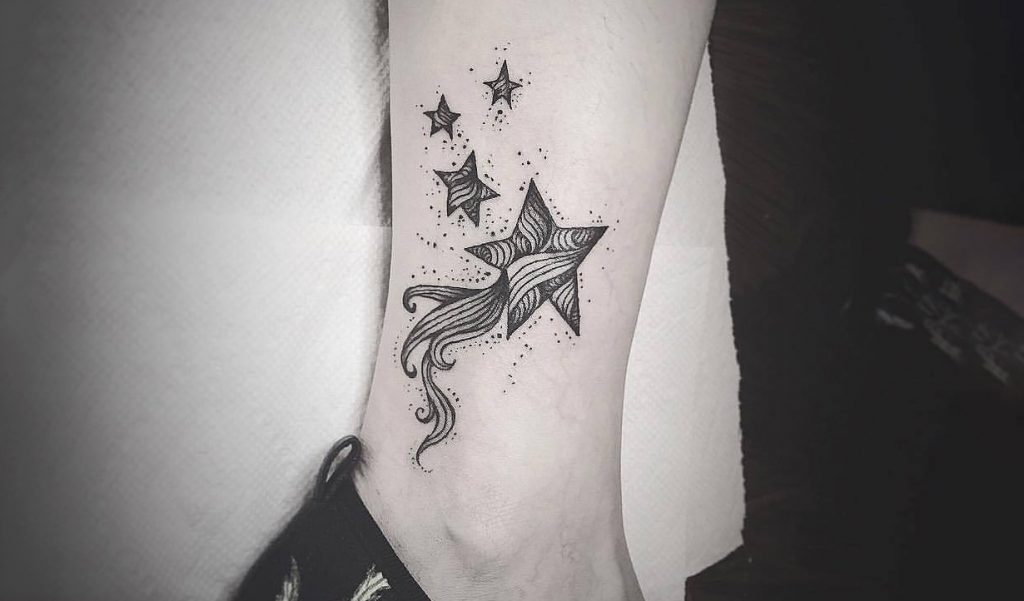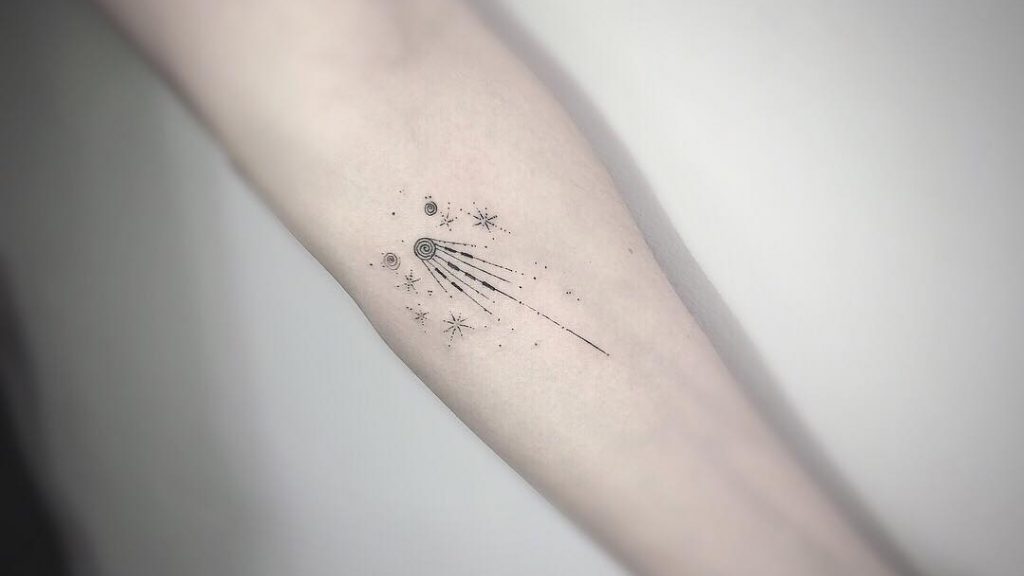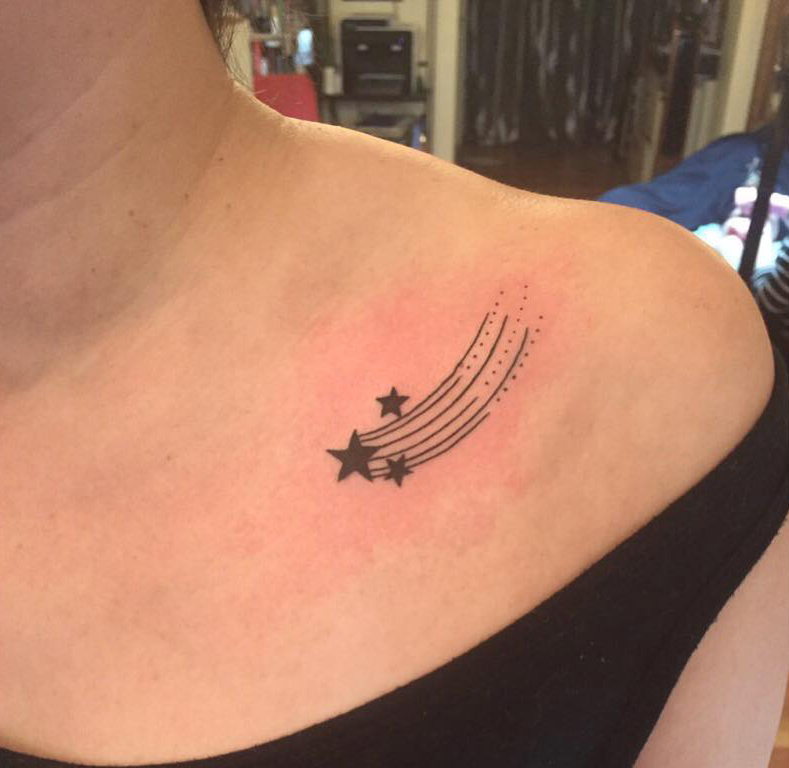 Nautical Star Tattoo
The nautical five-pointed star tattoo makes for a beautiful star tattoo. The nautical star is basically a symbolic star that is associated with the sea services of the United States armed forces and that's the reasons people in the US prefer this tattoo design the most. More often than not, it is rendered as a five-pointed star in dark and light shades interchanged in a manner comparable with a compass rose.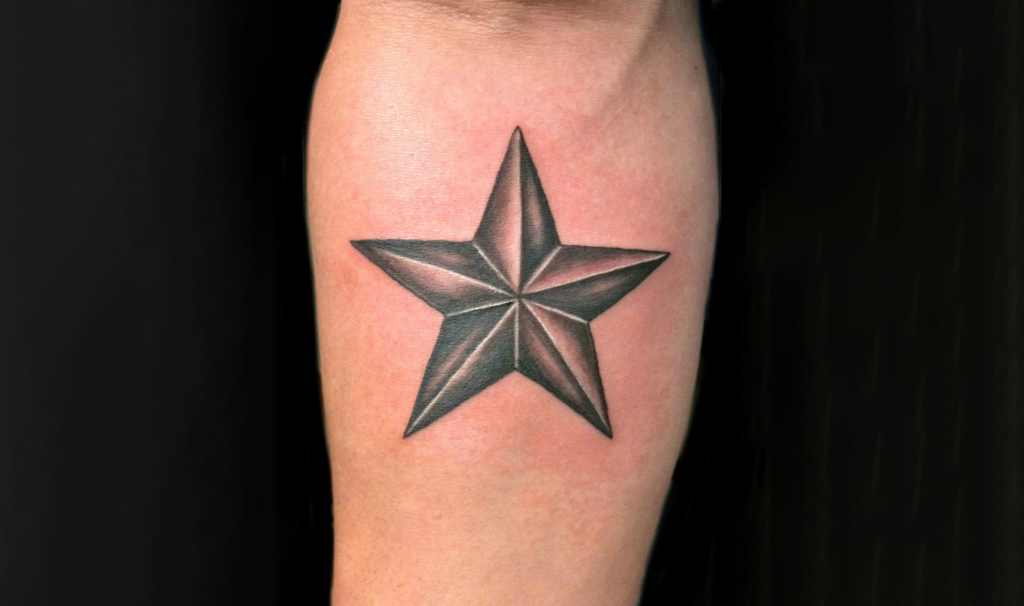 Despite being very simple, the nautical star tattoo makes for a stunning tattoo design. The nautical star tattoo simply means that the person who is having this tattoo is either a member or a supporter of the Marine Corps of the US Navy. And the star's five points simply signify the number of stars that are found on the American flag. Believe you me, nautical star tattoos really make for an elegant and beautiful tattoo designs.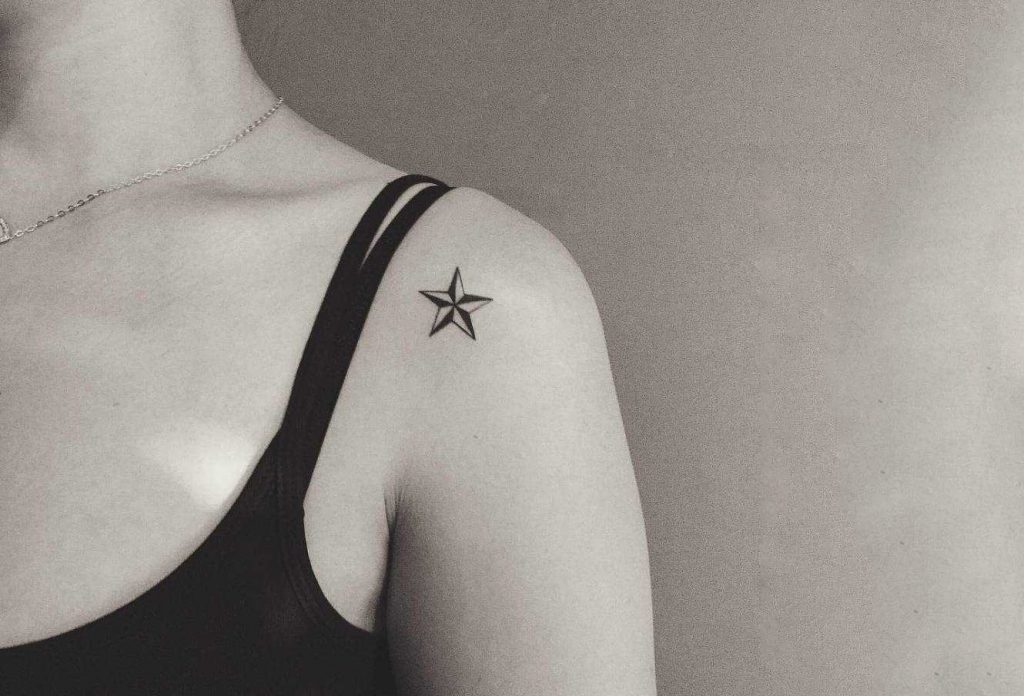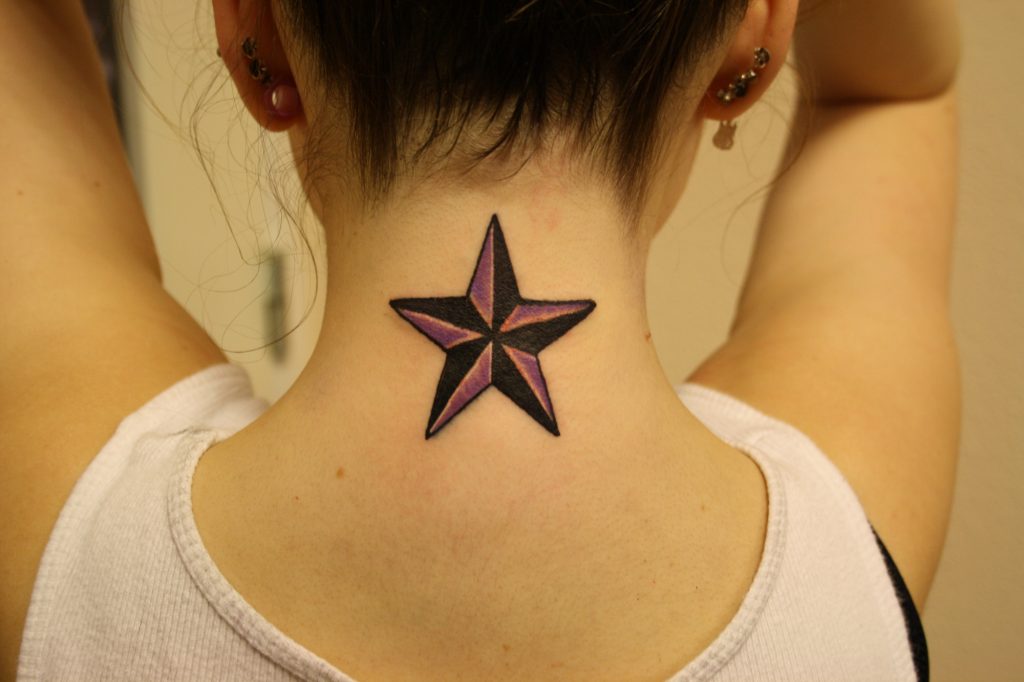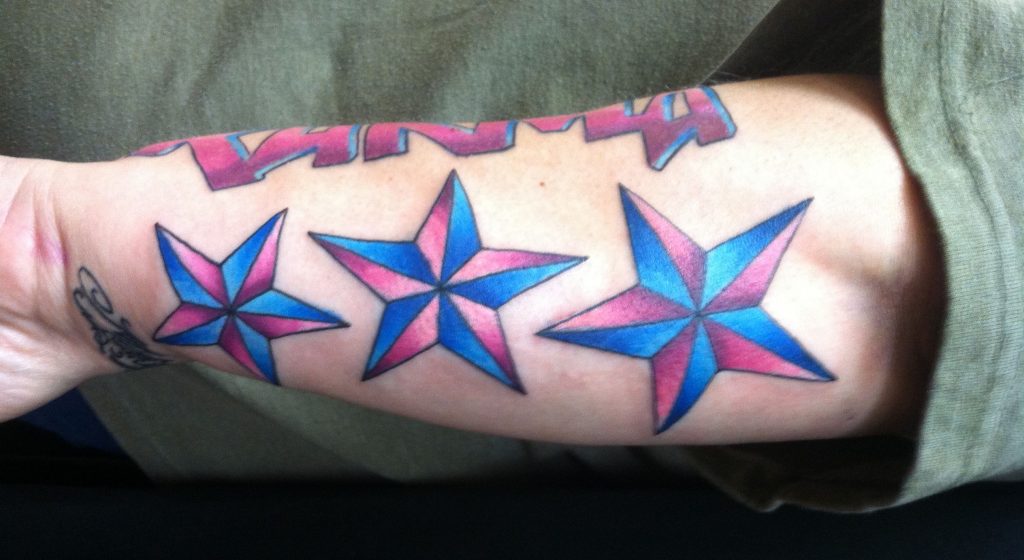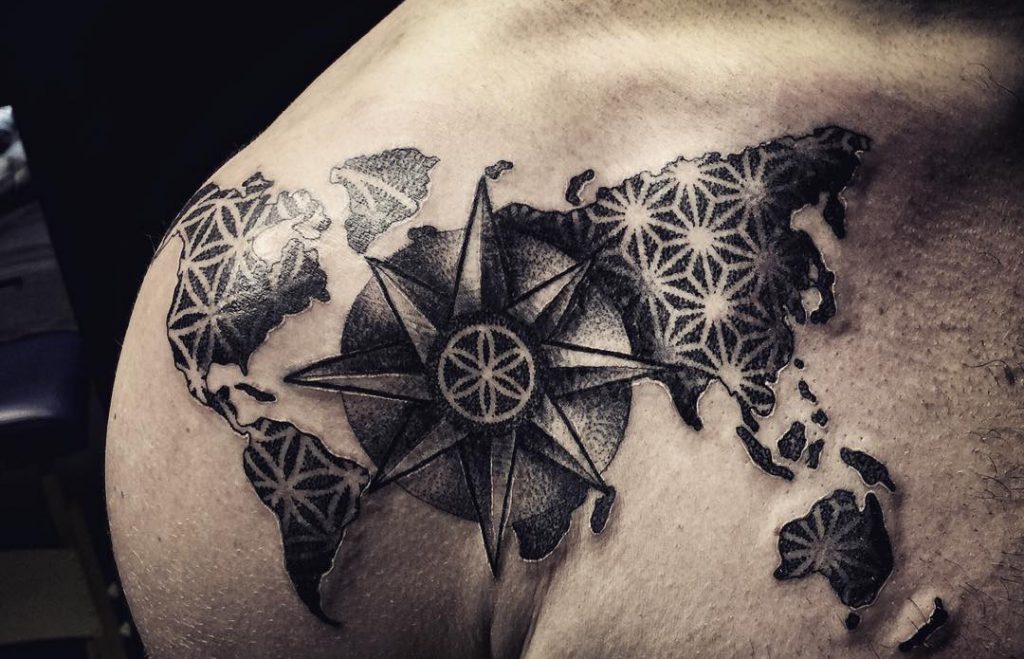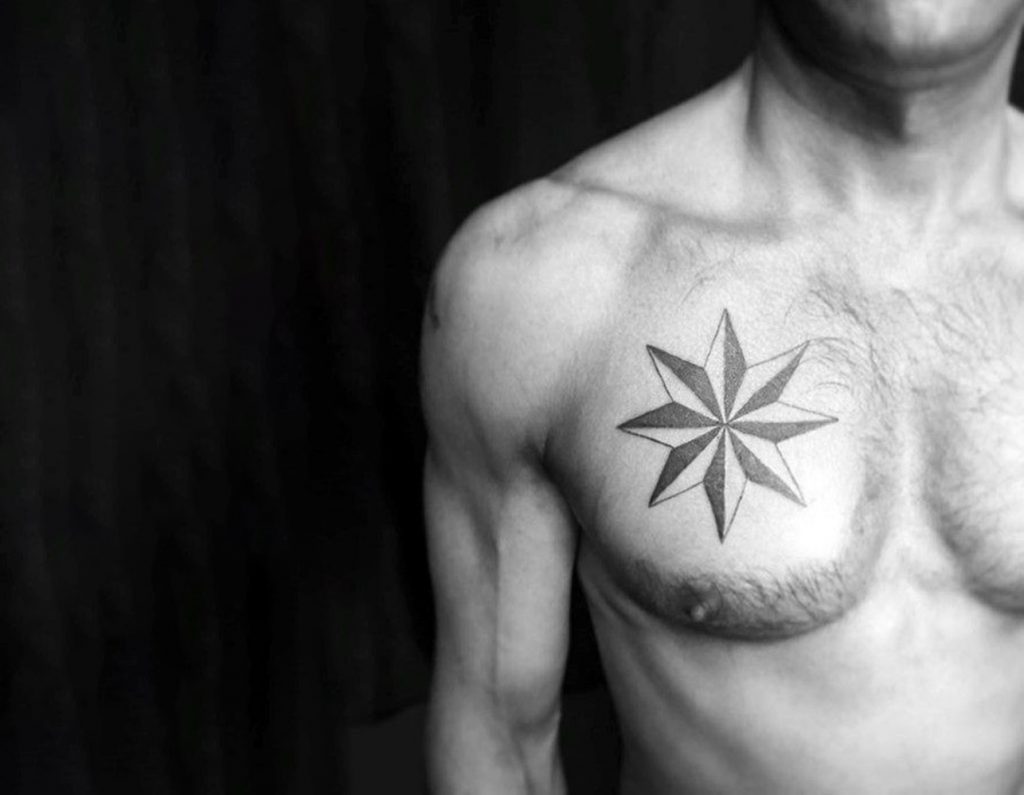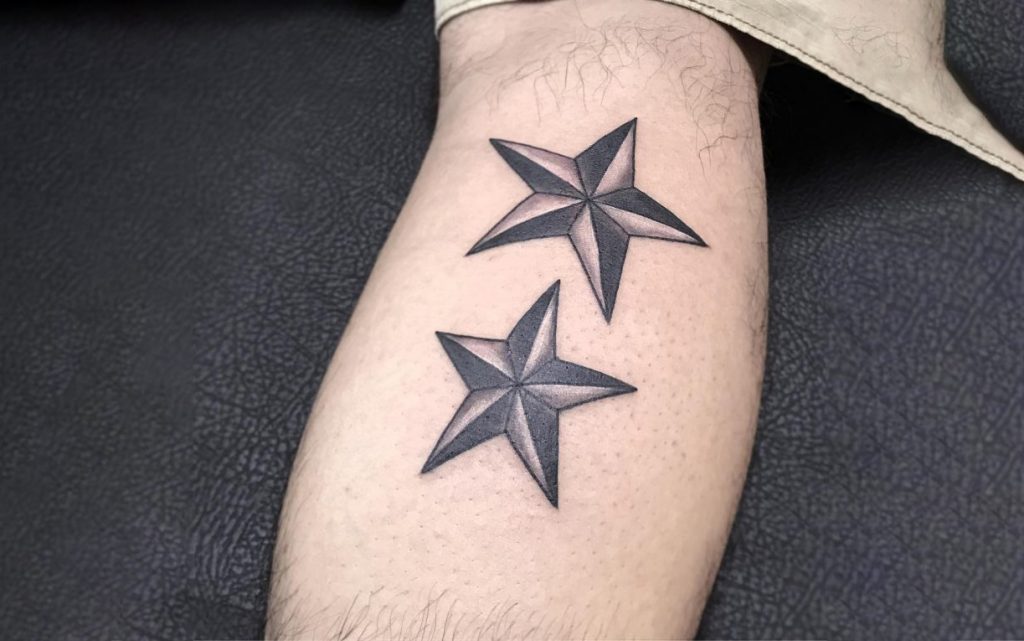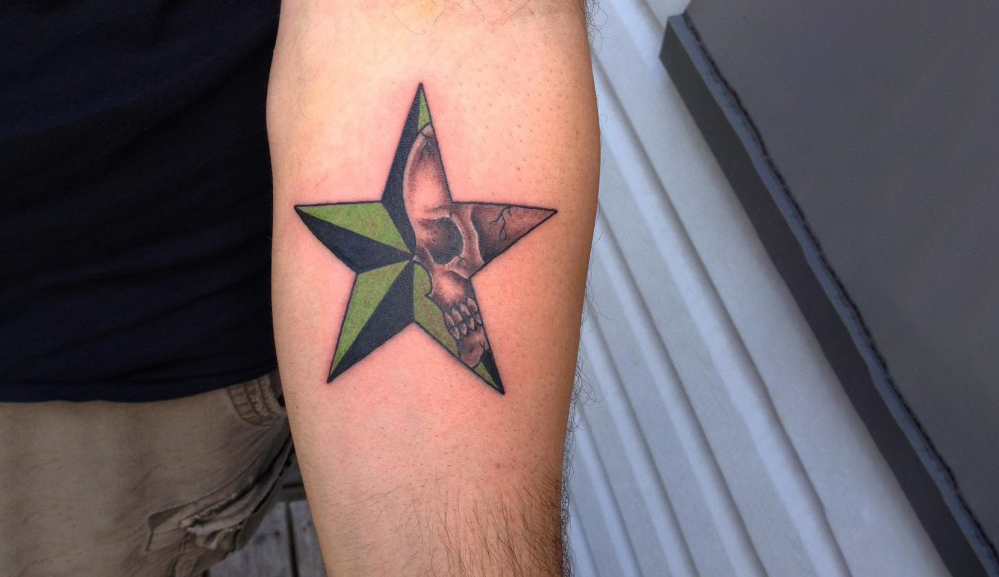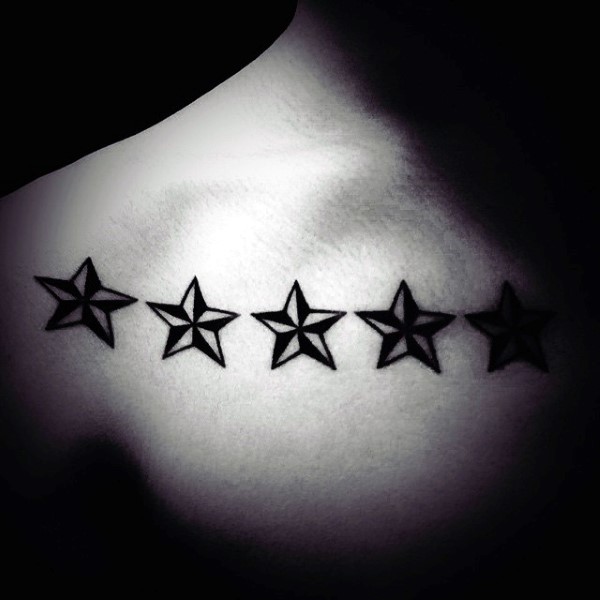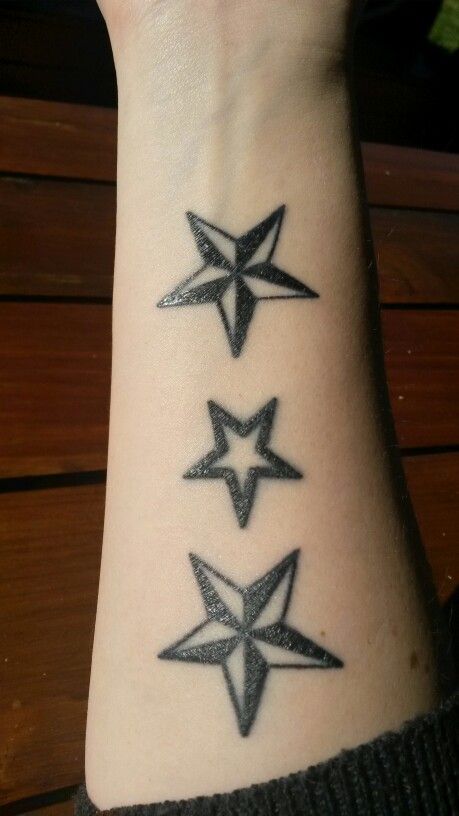 Also See:  Armband Tattoo Designs
Pentagram Star Tattoo
Another five pointed star known as a pentacle or a pentagram that simply represents the 5 elements – earth, water, air, fire and the spirit. Pentagram star tattoos are often encircled. The pentagram star tattoo has always been considered as one of the most powerful symbols in the history. Pentagrams have played significant roles in almost all the cultures, from Egyptian to India, to the ancient Aztecs to Incans and Mayans of Mexico, and China.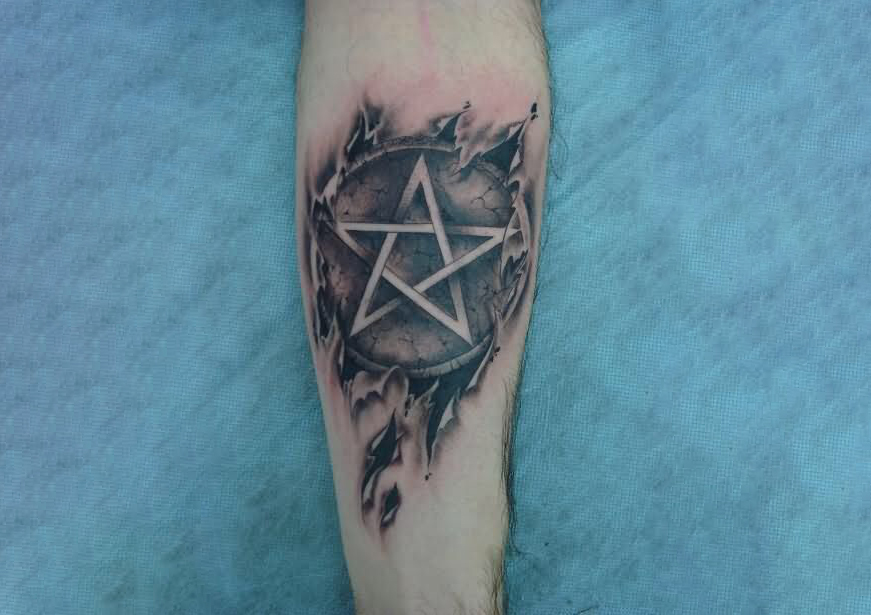 Pentagrams were traditionally used to mark certain directions in myriads of astronomical texts, which signifies the first five planets of the solar system. Also, pentagram has been associated with Aphrodite, the goddess of love and beauty.
This is quite a beautiful tattoo design for the ones who really want to get something unique and extraordinary etched on their body. And the best thing is it looks good on any part of the body, especially shoulders.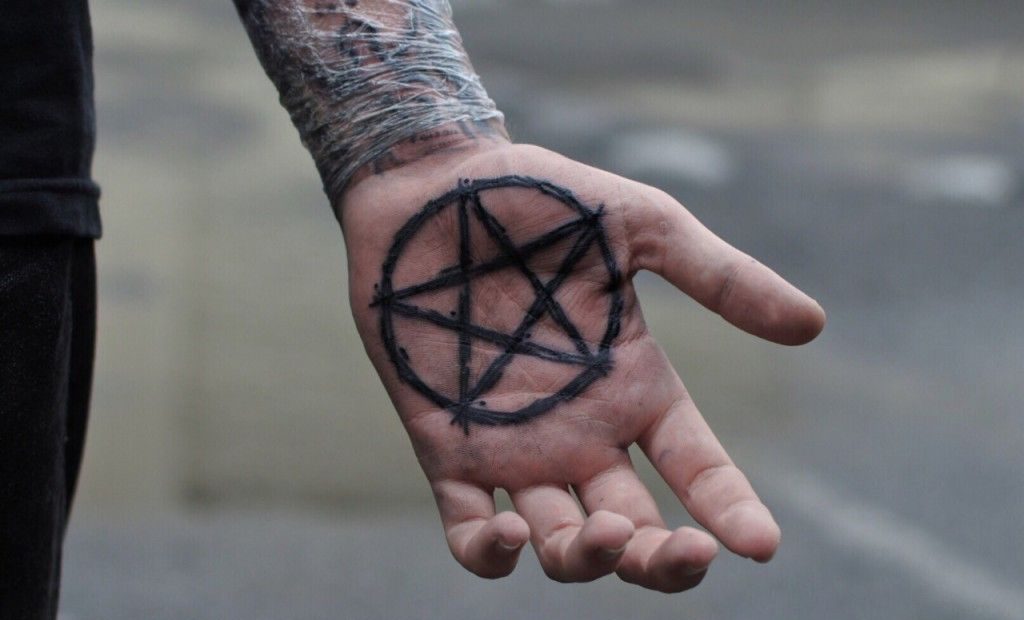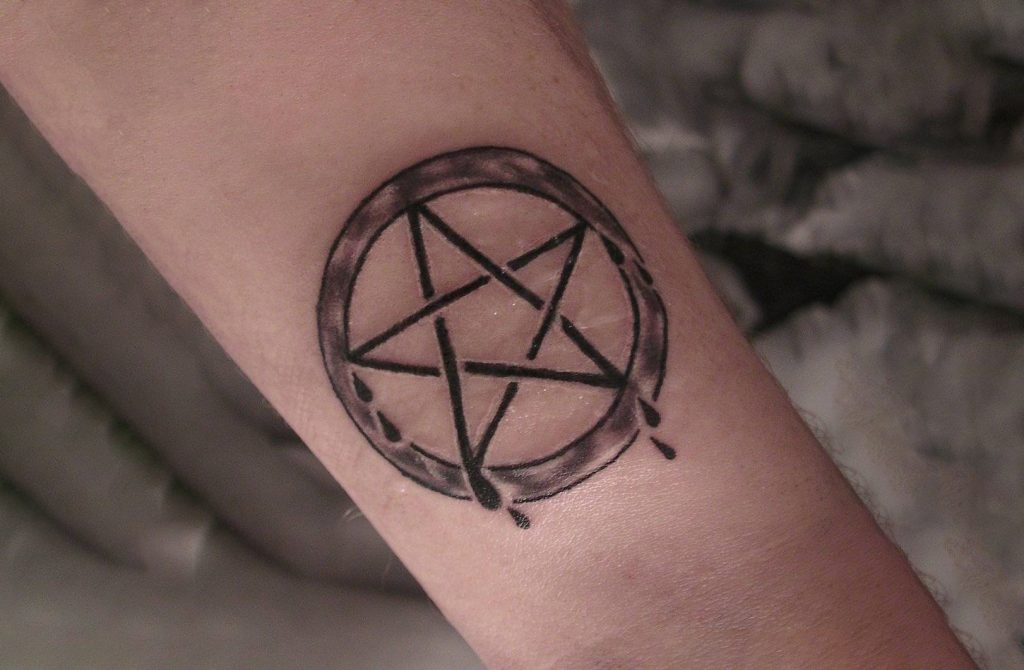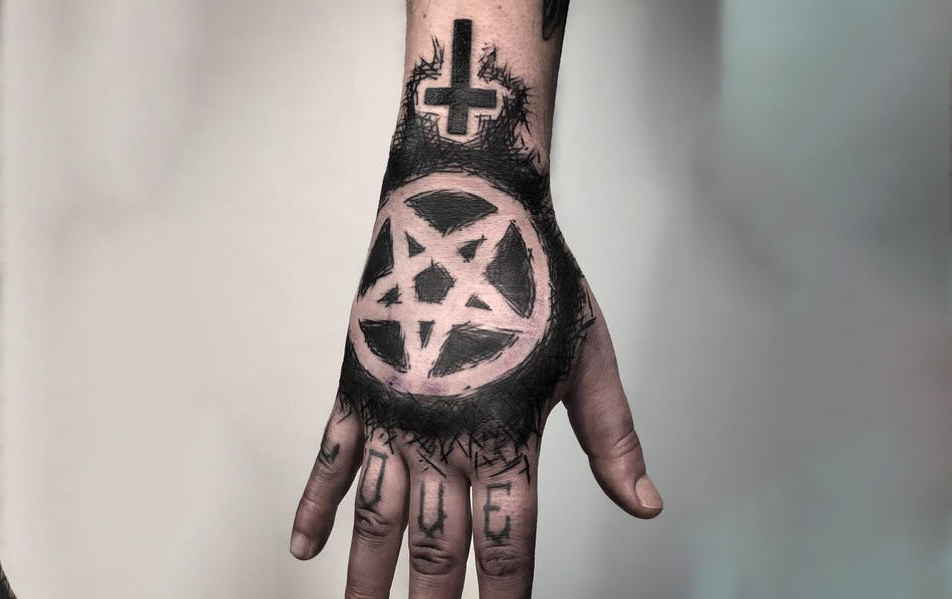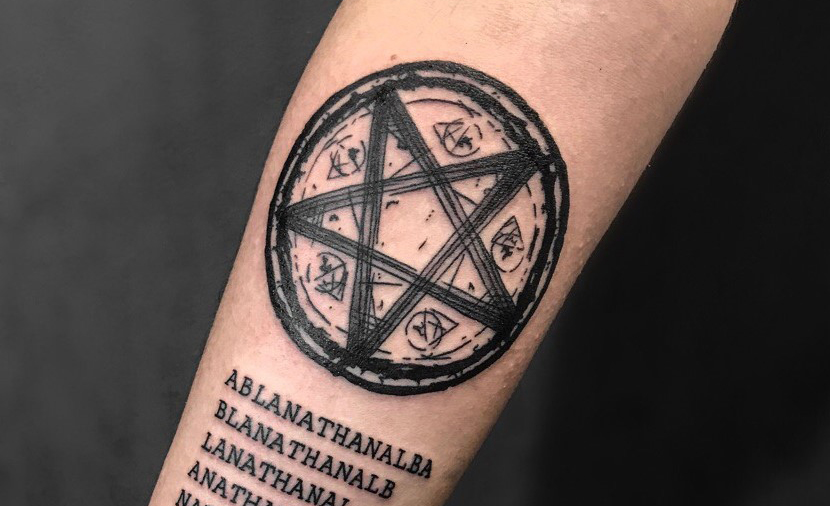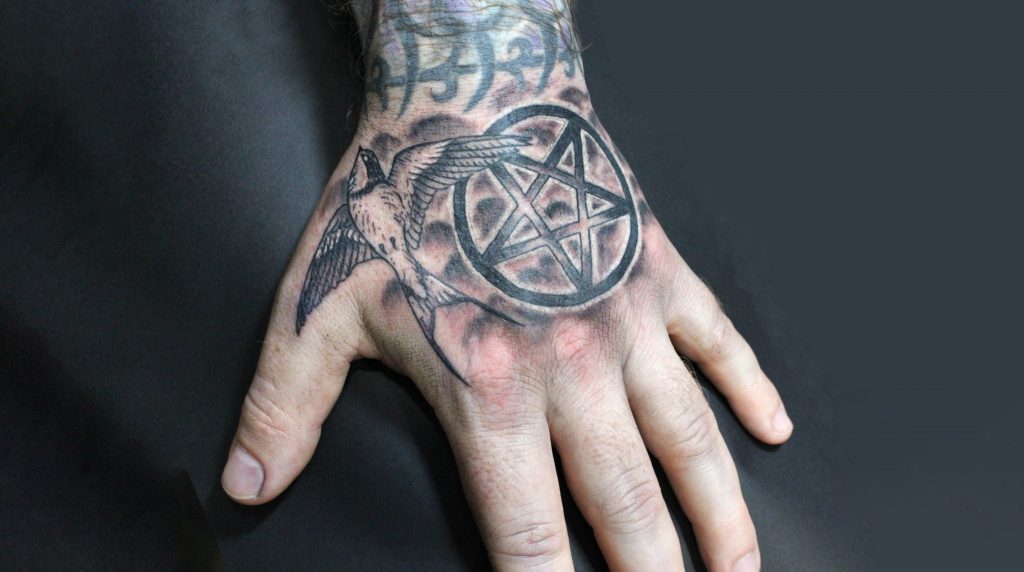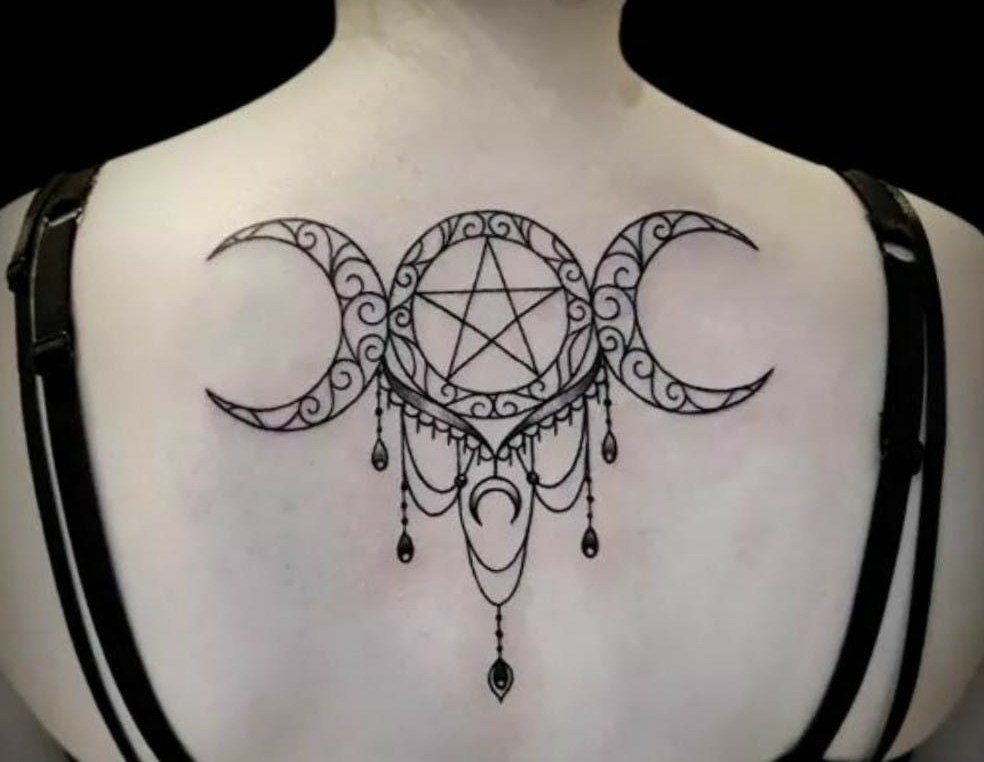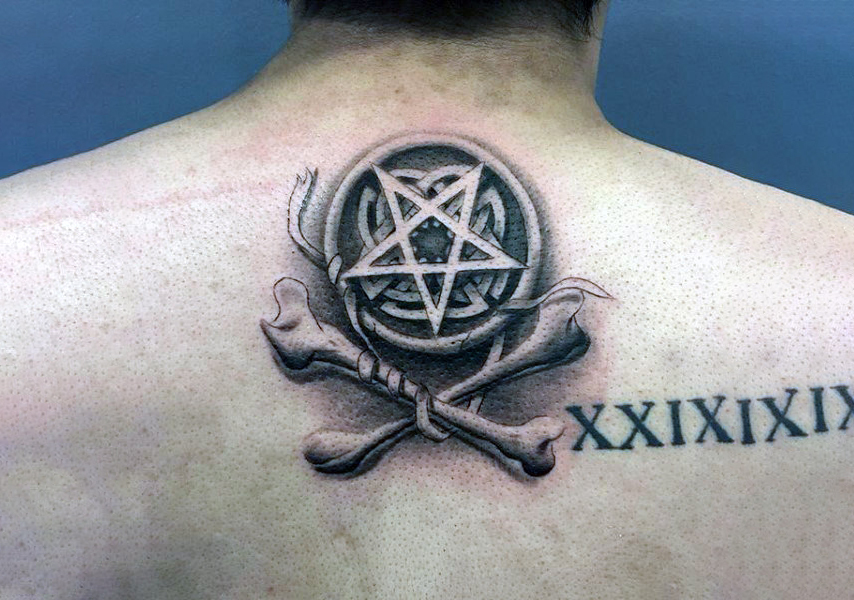 Also See: Feather Tattoo Designs and Their Meanings, Culture & Religion
Small Star Tattoo
Star tattoos seriously make for the prettiest small tattoos in the world. And the best thing about small star tattoos is – they can be done anywhere on your body. However, places like wrist, near the ear, thumb etc. make for a perfect small star tattoo placements. Small star tattoos are specifically for those who do not want to have larger artwork on their bodies, or who want to have something that can be hidden as and when required.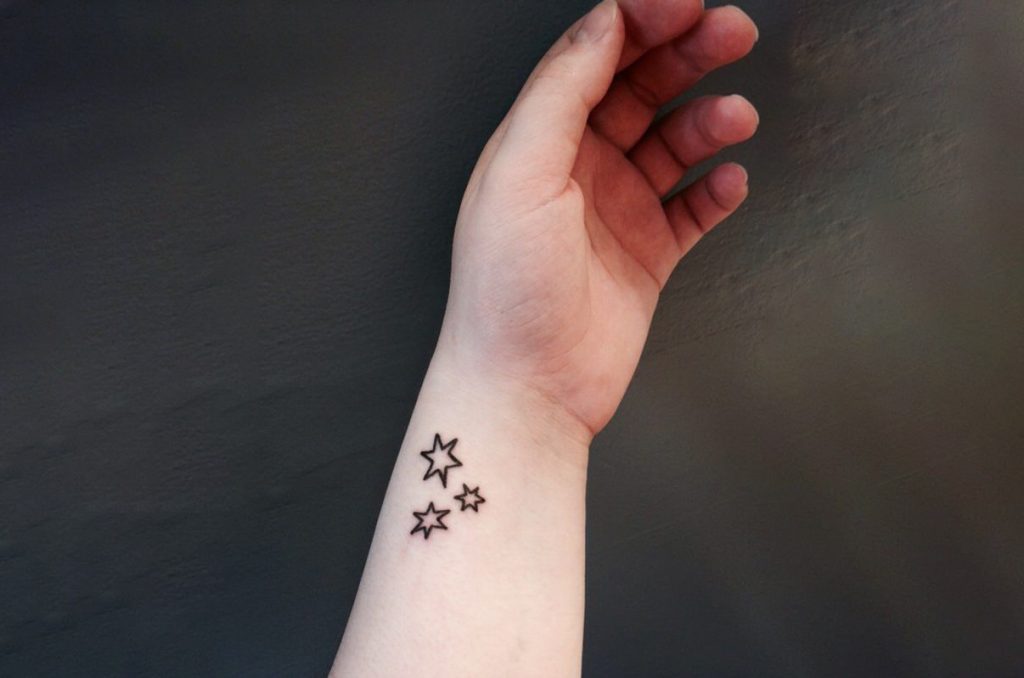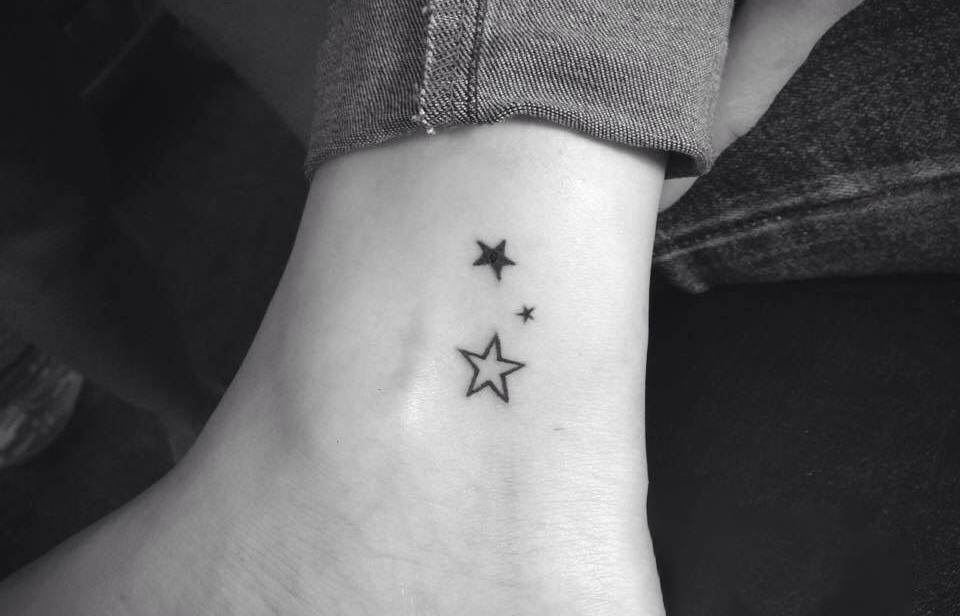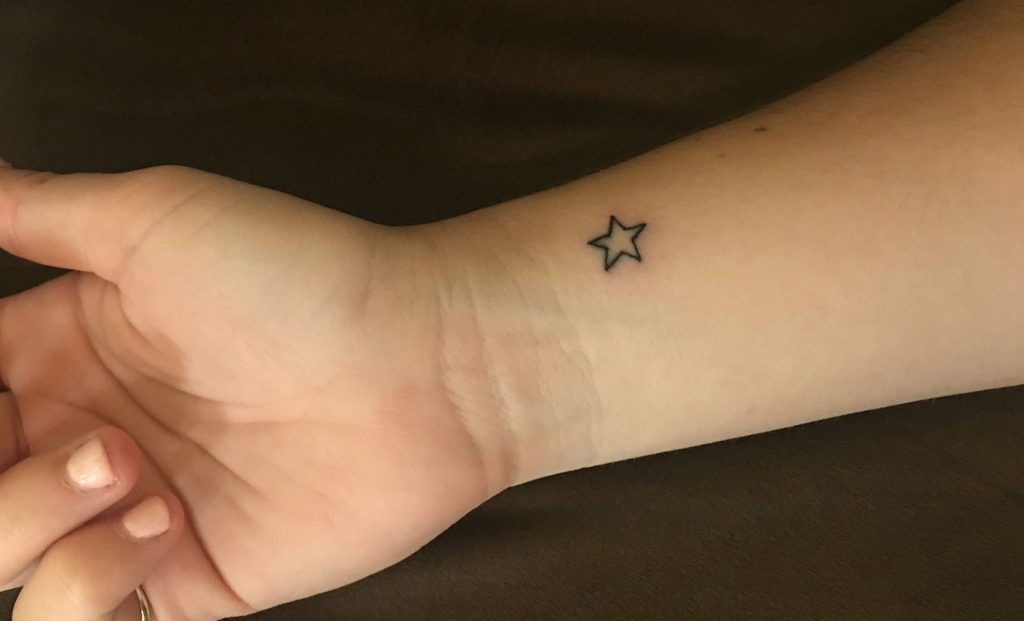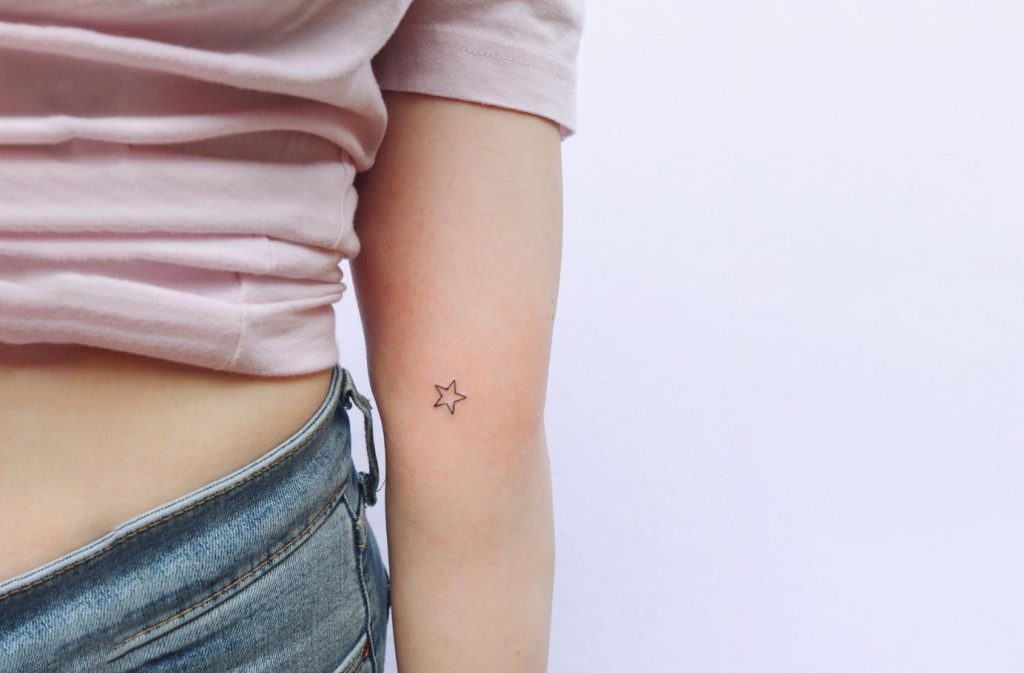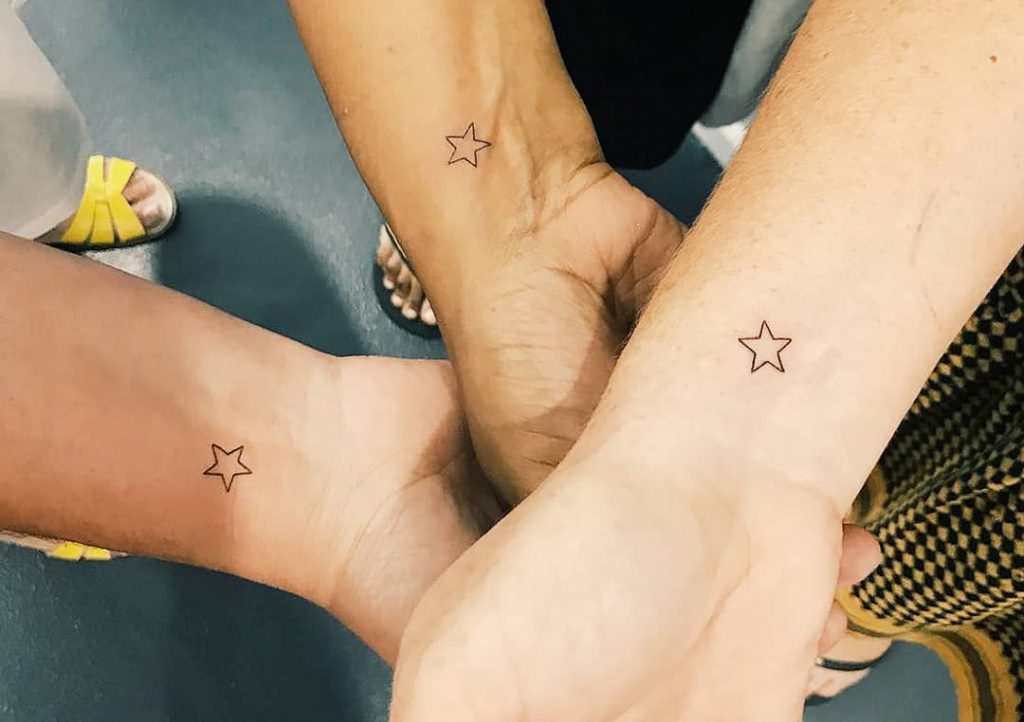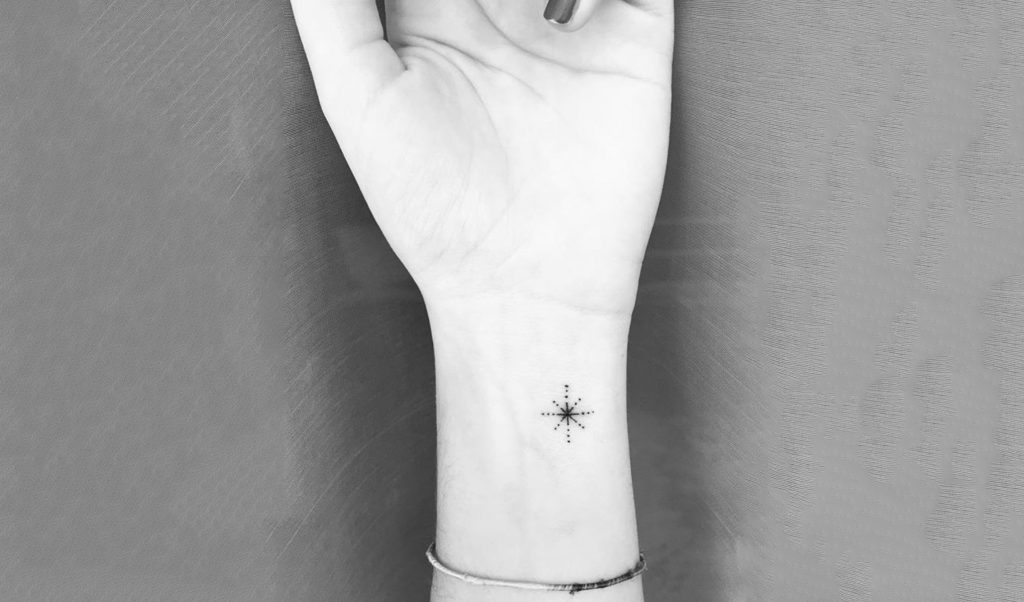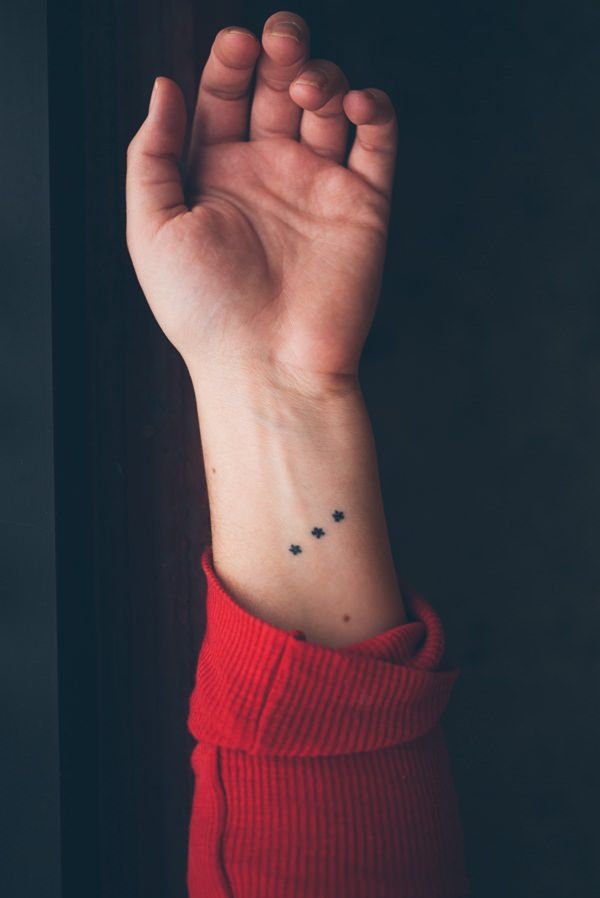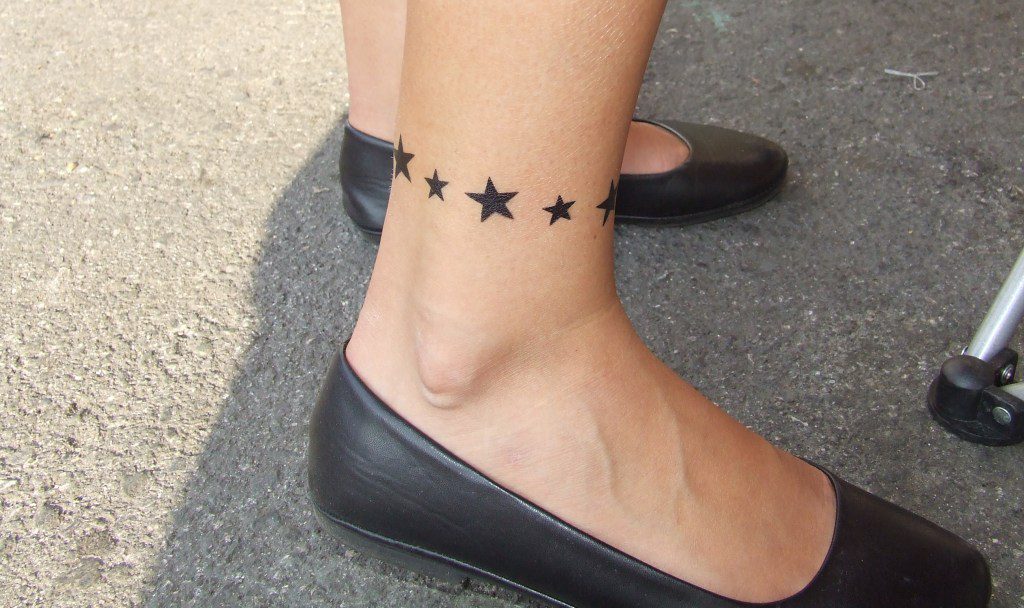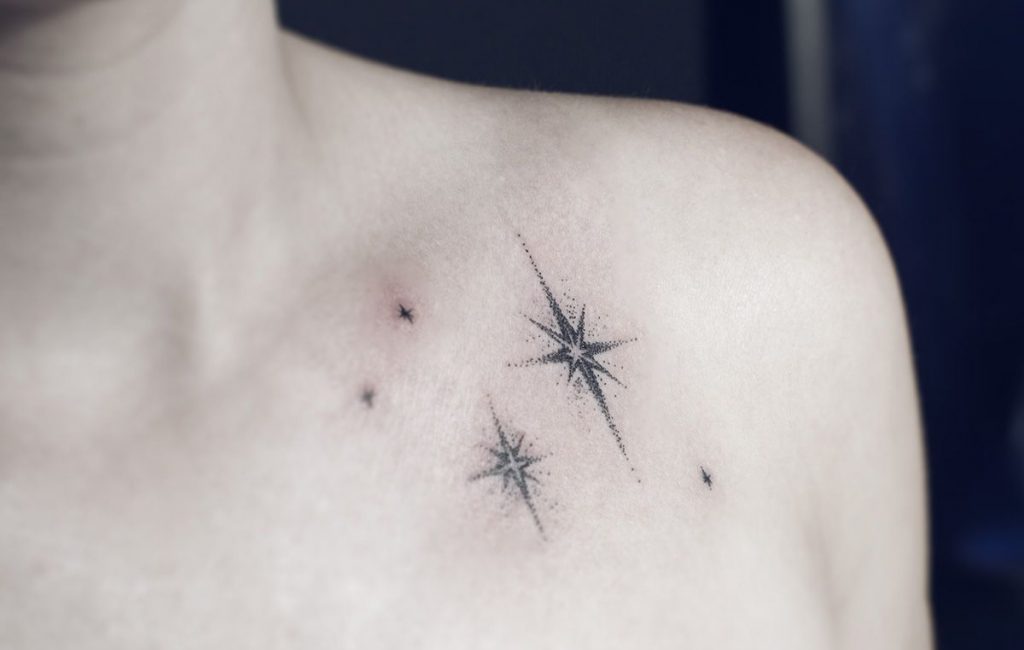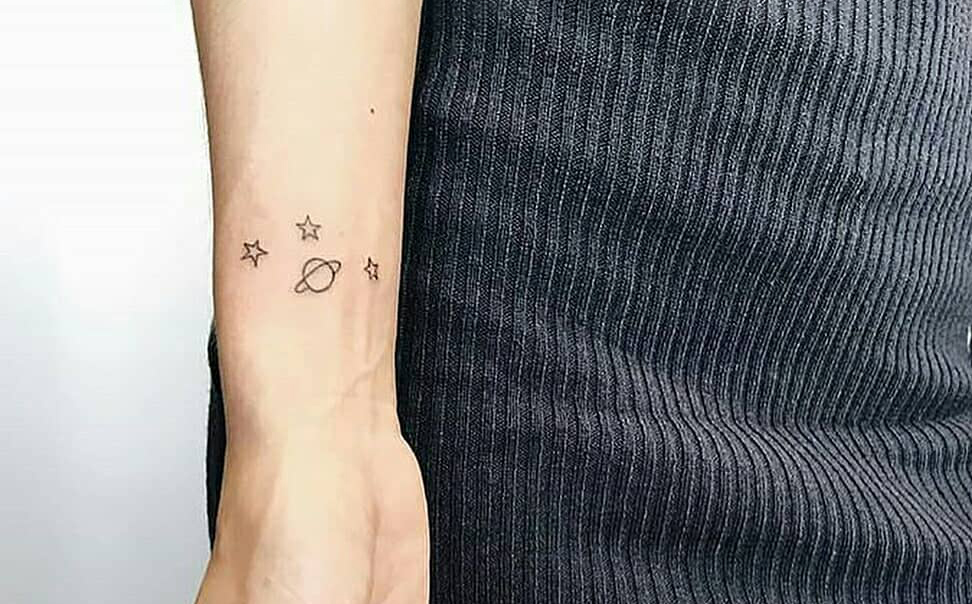 Orion Star Tattoos
Orion, a prominent constellation that is located on the celestial equator and visible throughout the world. Orion is one of the most conspicuous and recognizable constellations in the night sky, which looks breathtakingly beautiful. It was named after Orion, a hunter in Greek mythology.
The brightest stars in Orion are the super giants: blue-white Rigel (Beta Orionis) and red Betelgeuse (Alpha Orionis). Orion is also known as Shen, which literally means "three", for the stars of Orion's Belt.
This beautiful tattoo design is for all those who want to get an outside the box tattoo design. One can get only three stars etched anywhere on your body. The stars can be in series from smallest to biggest. They can also vary in size.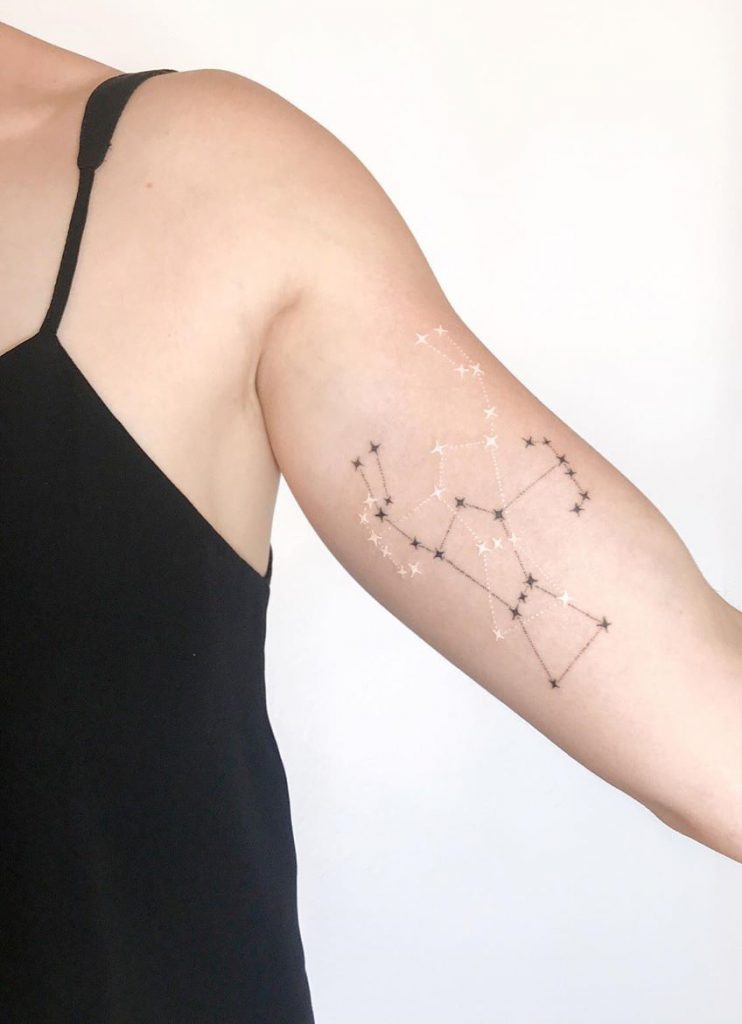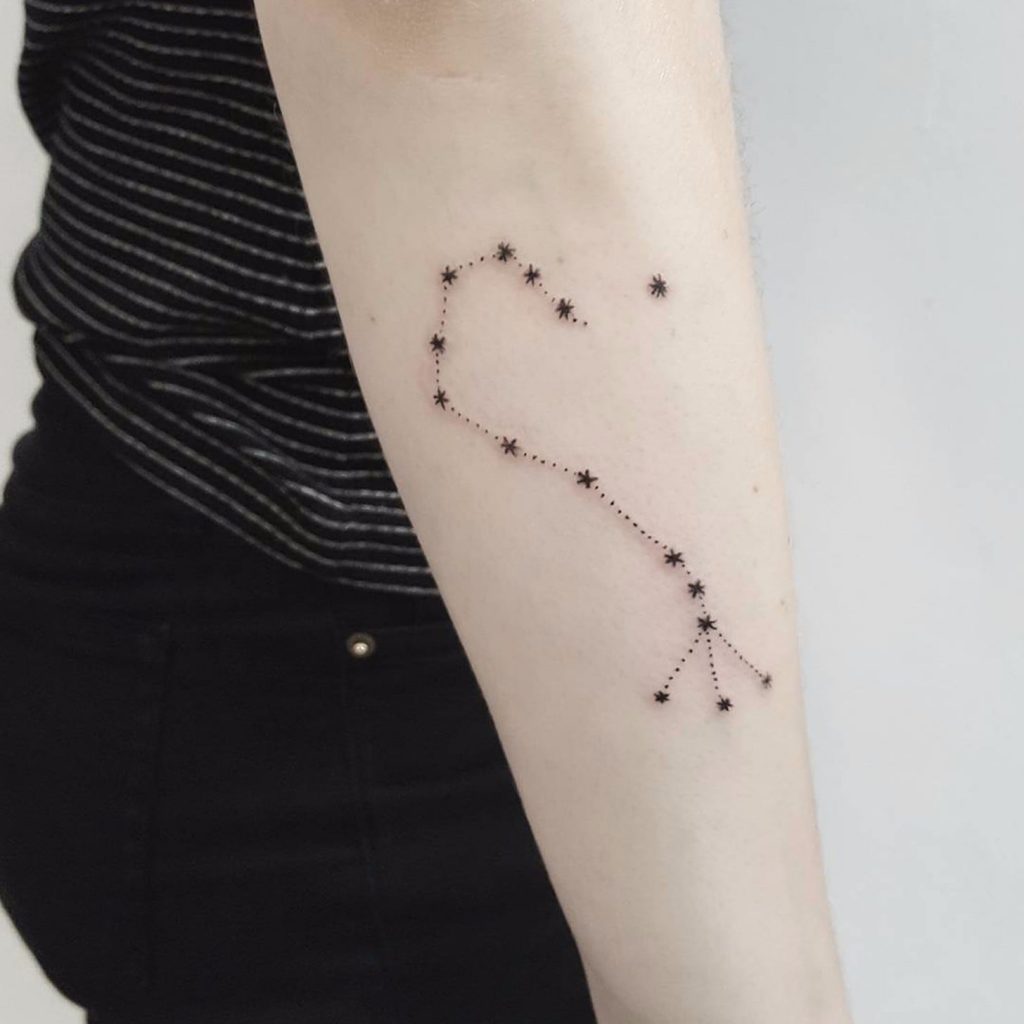 Related Search: 25 Stunning Galaxy Tattoo Ideas With Meaning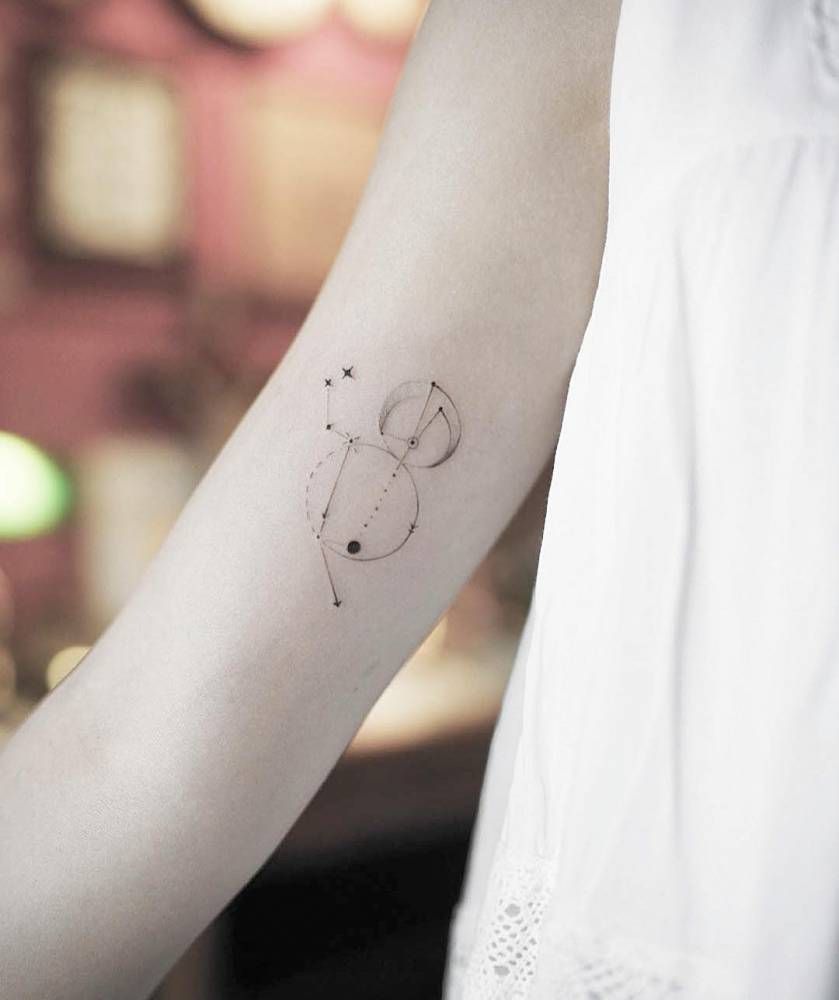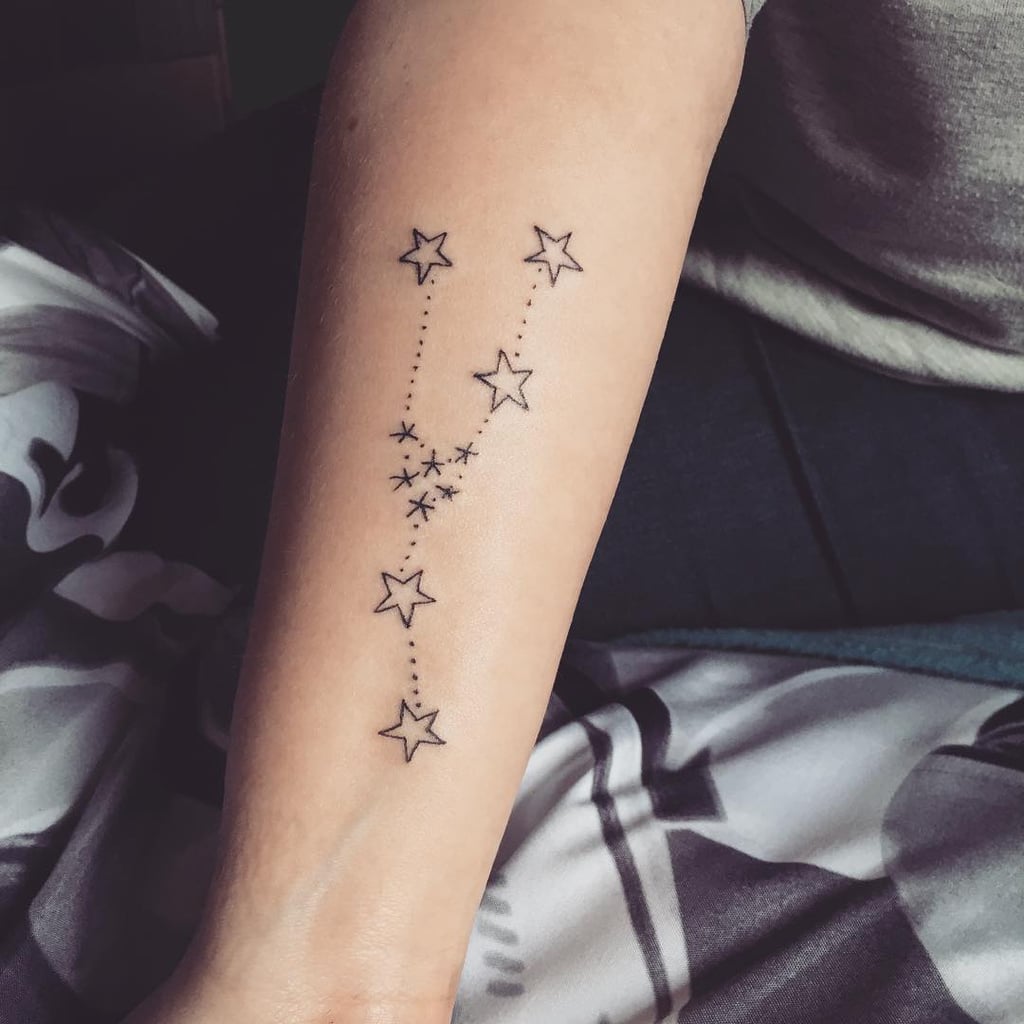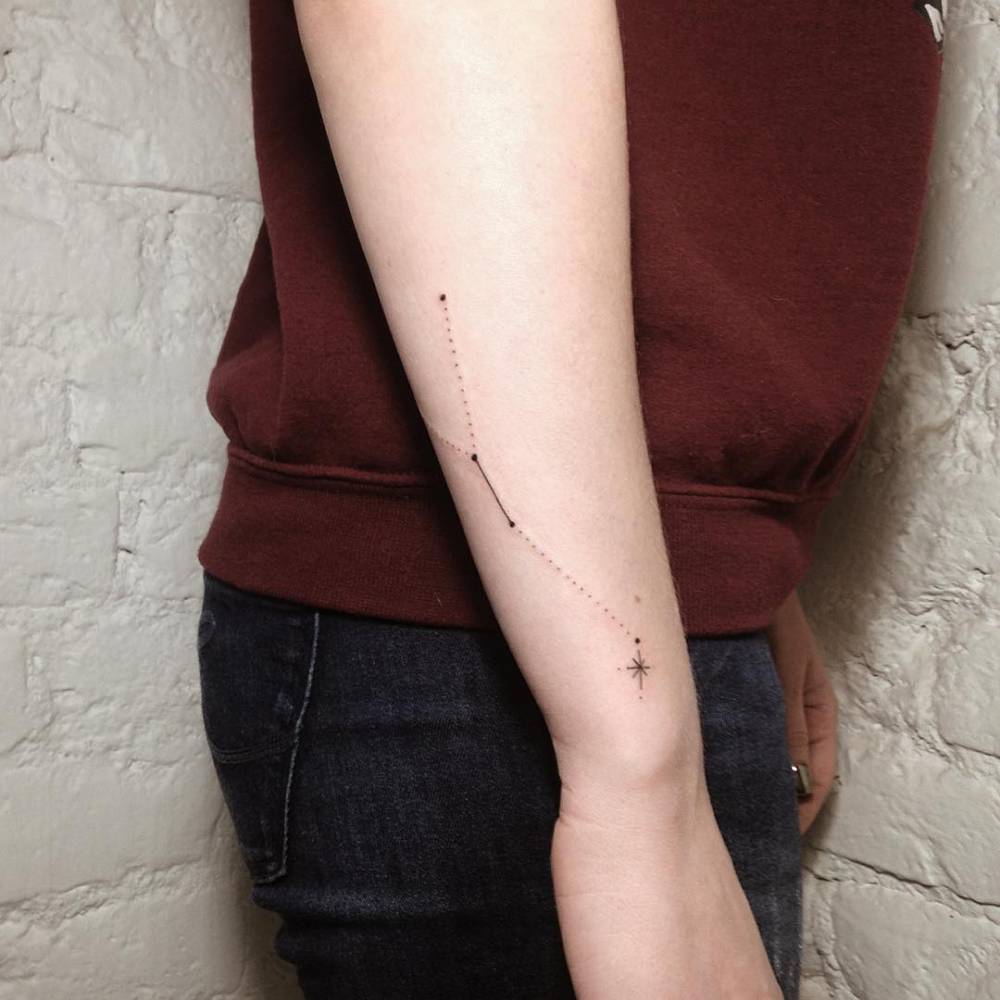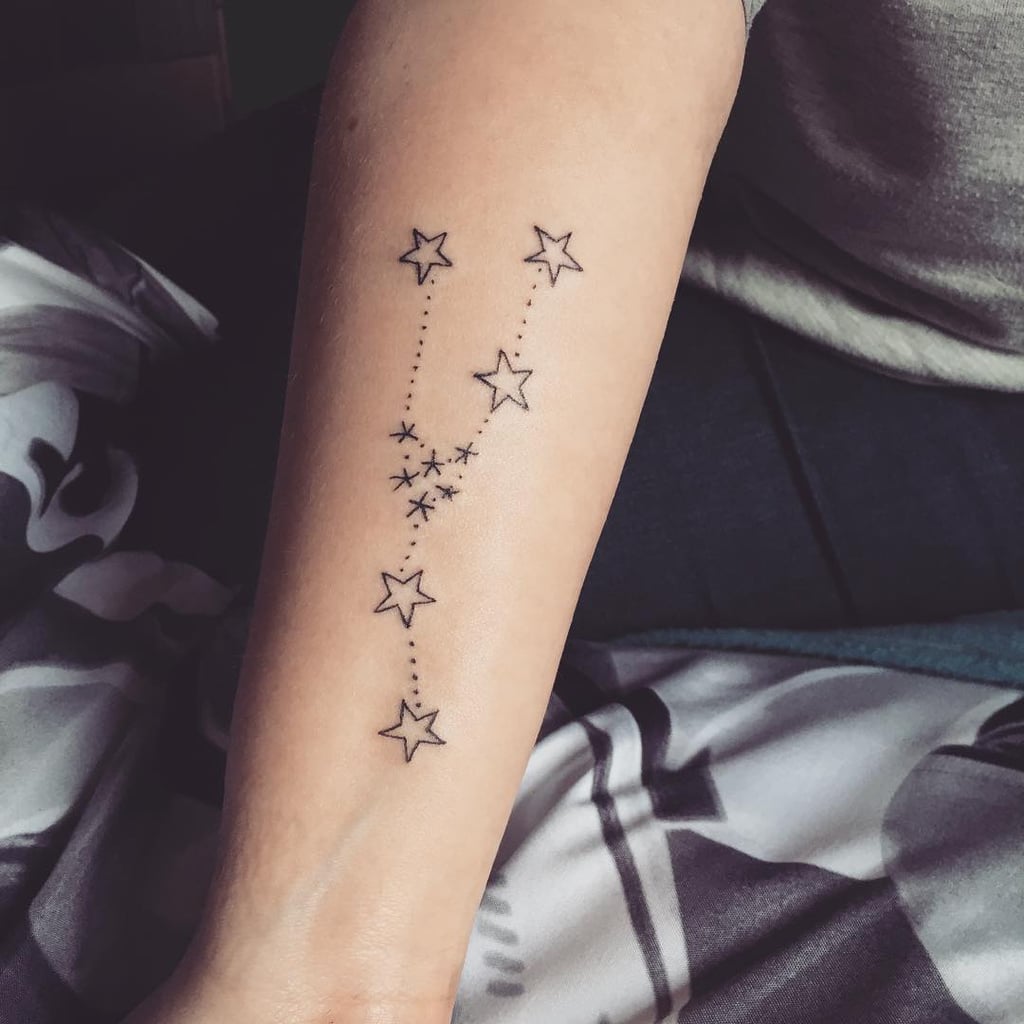 3D Star Tattoos
3D tattoos have gained immense popularity in recent years. A 3D tattoo looks unique and incredible, as they give realistic feel and look compared to other tattoo designs. But to get a 3D tattoo design, you need to approach a professional and skilled tattoo artist. A professional can help you with plenty of ideas for your 3D tattoo. And a 3D star tattoos design makes for a wonderful tattoo.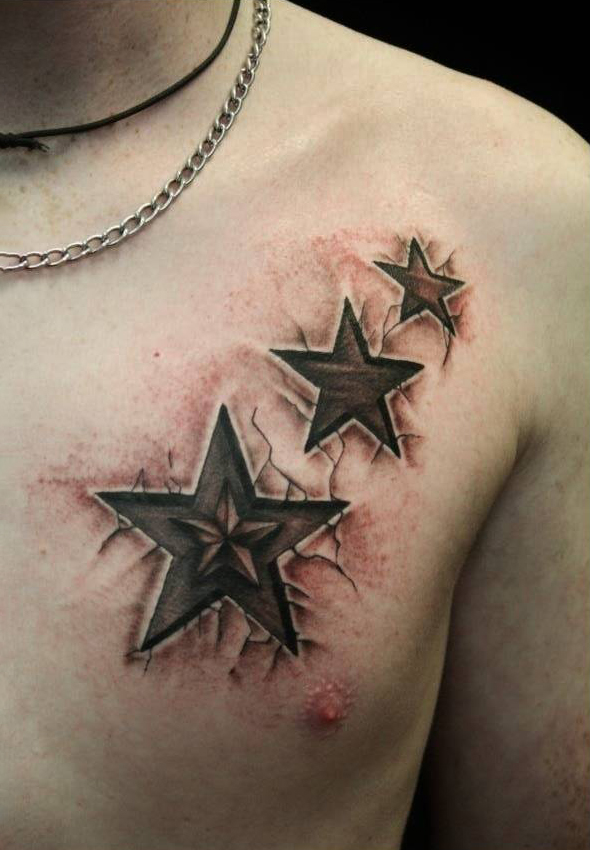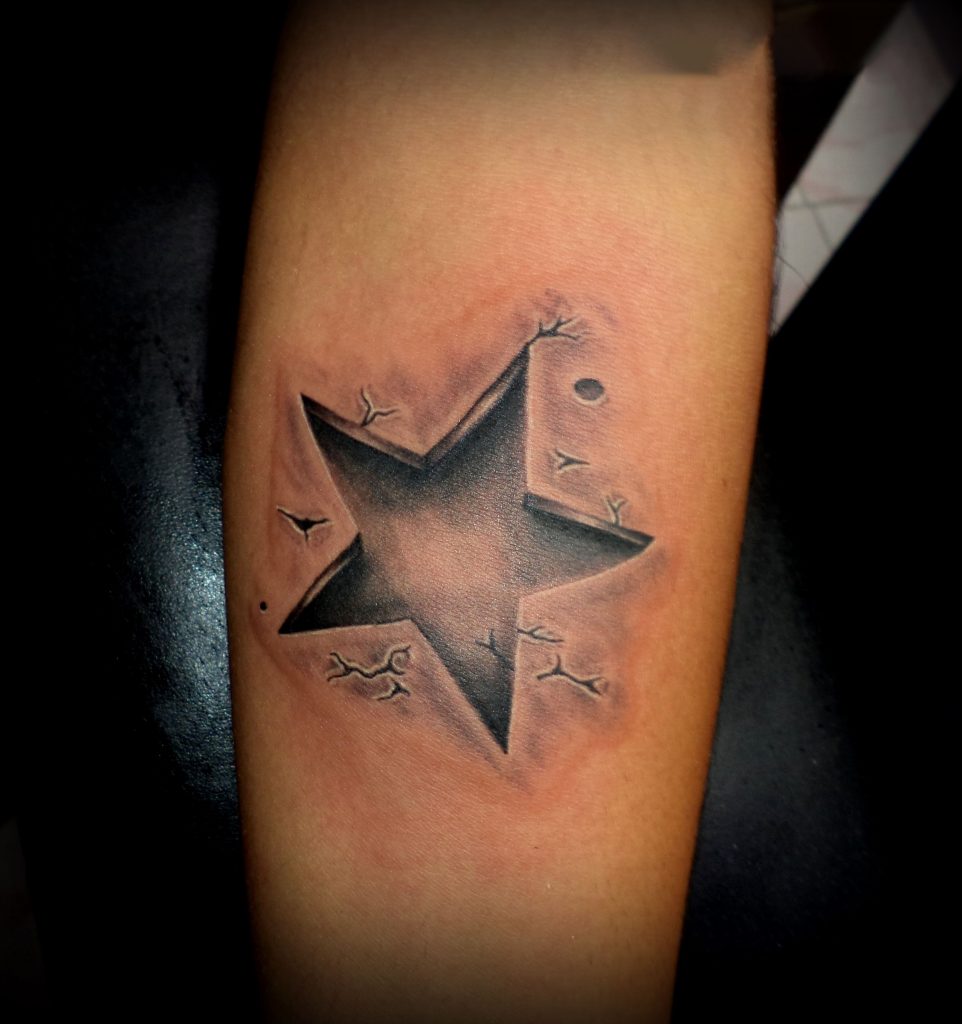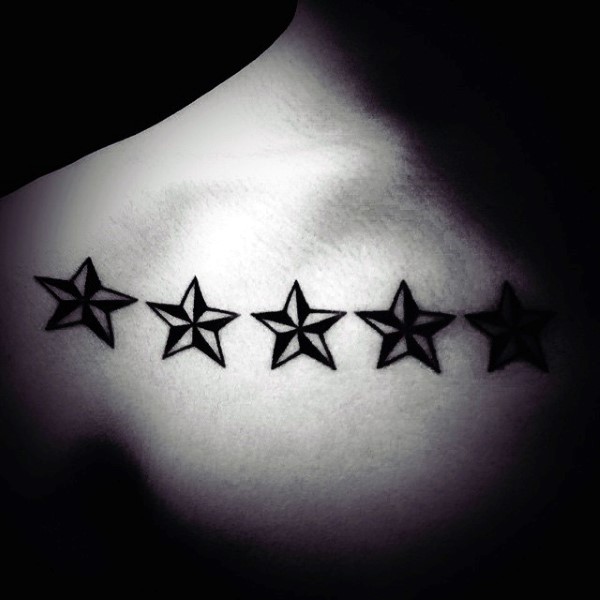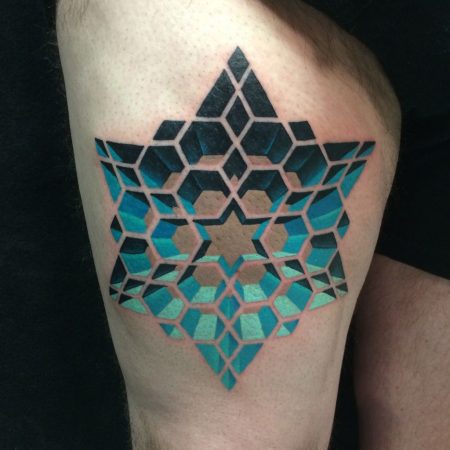 Star Sleeve Tattoo
Another very popular star tattoo design in 2023 is – Star sleeve tattoos. Star sleeve tattoos can be etched on both men and women. As the name says, star sleeve tattoo will cover entire arm or either the lower or upper arm of the person.
A star sleeve tattoo can be done along with plenty of other elements. You can either pick just one star or a group of nautical stars or maybe a rainbow of stars, or any other design for your star sleeve tattoo. Anything you go with, star sleeve tattoos look stunning and gorgeous on a person's sleeve.
Where to get star tattoos
Since star tattoos can be done in any size from smaller to larger, so they can be placed anywhere on your body depending on the size of the start tattoo design. Also, while choosing the area, one has to see if he/she is looking for something to flaunt or to hide.
For instance, if you are looking for a tattoo that can be kept hidden as and when required, then the perfect place for a star tattoo would be your nape, near the ear, chest etc. However, if a larger sized star tattoo is what you are looking for then a star sleeve tattoo would be perfect to opt for.
Star tattoo are versatile and flexible, and that's the reason they look good regardless of their size and placement. However, the most common parts of the body where one can get a star tattoo design include: thumb, wrist, ankles, thigh, shoulders, clavicles, nape, neck, lower back, ribs, sleeves, arms, and even your hips. And for men – they can have a star tattoo on their back shoulders, sides, and arms. A star tattoo can easily be paired with other elements such as, butterfly, angel wings, a dream catcher, a planet, the moon, the sun, leaves, sparkles, an anchor, or feathers etc.
Size of a star tattoo
Star tattoos are very easy to carry, they make for an eye-catching tattoo design. So far the size of the star tattoo is concerned, they can be done in any size bigger or smaller. It is up to you, what size you are looking for. There are people who want to have tattoos but want to keep them hidden, for such people star tattoos can be done in small size. Whereas, if you are amongst those who love bigger tattoos, star is a perfect theme to get an elegant tattoo in bigger size.
Tips for Getting a Star Tattoo
Before you plan to get a star tattoo, the first thing that you need to do is do a lot of research. Besides, you need to look for a professional or expert tattoo artist, because small star tattoos will definitely ask for neatness. So, better to look for an expert affiliation with.
Make sure you decide the area for placing your tattoo and the star tattoo design before you step into the tattoo parlor.
Also, make sure you gave your meal before you go to the tattoo parlor, as it depending on the size and intricacy of the design, it can be a time taking procedure as well.
Do not take drugs, liquor, medicine, or painkillers, before going to the tattoo parlor. Also, do bring your ID along with you, as most tattooist ask for a proof of your age.
Lastly, the most important advice is to relax and let the tattooist work their magic.
Maintenance Tips for Star Tattoo
Whether it's your first tattoo or you have plenty of tattoos already, the bottom line is you need to take very good care of your tattoo. It is important that you go to an experienced tattoo artists in order to have a great artwork etched on your body. Besides, it is necessary to take extra care of your tattoo to boost the healing process. Here are some tips to be followed:
1. Do As your Tattoo Artist Say
It is crucial that you follow the advice and instructions given by your tattoo artist. If you really want to have your tattoo for a longer period and want it to look good, then do as your tattoo artist says. Follow each and every instruction given by him. It will not only help to heal the tattoo faster, but also avoid bacterial infection.
2. Do Not Wipe your Tattoo
Even after bath don't wipe your tattoo with your towel. Also, itching is common to tattoos, especially when you bathe you will feel itching but you cannot wipe or scratch your tattoo. Do not wipe your star tattoo. If you wipe your newly created tattoo with a towel it will tear the treated skin. So, better to use a tissue, or soft cloth to pat your tattoo or let it air dry.
3. Use only Antibacterial Soap While Bathing
Make sure you use only antibacterial soap while batching. Antibacterial soaps help prevent bacteria from entering the wound. A regular soap will not be able to stop bacterial infection that can lead to a serious skin related issues.
4. Keep it Clean
It is essential that you keep your tattoo clean. So, after removing bandage it becomes crucial to rinse your tattoo that too with lukewarm water or with prescribed products, thereby avoiding any adverse effects.
5. Keep it Moisturized
Make sure you keep your tattoo moisturized. But, make sure you do not over moisturize your tattoo in the process. Because your tattoo also needs to breath, meaning the skin in that area needs to breathe to heal properly.
6. Avoid Exposure to Excess Water
Until your star tattoo gets healed. Exposure to excess water may cause infection on the treated skin. Take only warm showers as it speeds up the healing procedure but make sure you do not spend too much time in the shower. Ideally 15 minutes is enough.
7. Avoid Exposure to the Sunlight
Also, sunlight can cause incurable damage to your tattoo. So, it is crucial that you do not expose your tattoo to the sun. Always cover your tattoo while going out, because the harmful ultraviolet (UV) rays can actually hinder the process of tattoo healing.
8. Go for Touch-ups
Contact your tattoo artist immediately in case your tattoo loses ink after a day or two. Touch-up is necessary in such a case in order to retain the freshness of your tattoo. Mostly touch-ups are free. Otherwise, in normal conditions visit your tattoo artist in a months or so to enhance the colors and design.
9. Avoid Scab Formation
Do not pat dry your tattoo completely, keep it moist. Drying your tattoo completely can develop scabs that hinder the healing process.
10. Do not Scratch Your Newly Created Star Tattoo
Itching is common to tattoo. But, it is crucial that you do not scratch your tattoo even if it is itching badly. You need to have a great control over your emotions in this situation. Especially after a day or two a thin layer is formed on your tattoo that causes itchiness, same ways when we get some wound. Scratching your tattoo is strictly prohibited. In case of itching, you can apply some baby oil or milk cream to keep the itching under control and keep your tattoo moist.
11. Be Patient & Relax.
Last but not least, be patient!! The process of healing very much depend on the size and design of your tattoo. Simple tattoo designs usually takes a week to heal, complex design with plenty of details may take longer time to heal, may be a few months. So, all you can do is be patient and follow all the instructions religiously to get the best results!
Average Cost for Getting a Star Tattoo
The cost of a star tattoo will always vary – based on its size, intricacy level, use of color, city, placement of the tattoo, and the parlor itself. Make sure you ask for the total cost before you finally enter the tattoo parlor.
Happy Tattooing….. ☺ ☺
Please follow and like us: