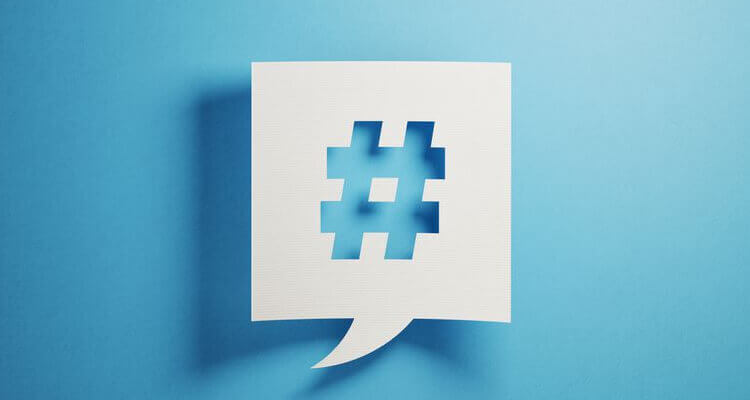 Popular Tattoo Hashtags for Instagram, Facebook, Twitter
Posted on
Each day massive data is posted to a social media platform. People post and share their pictures across all social media handles like Instagram, Twitter, Facebook, Tumblr, etc. Hashtags are the easiest ways for the networks to sort the data and classify it accordingly. For example, if you want to search for a topic on a Twitter or Instagram handle, with the hashtags, you can search it easily. Using the right hashtags increases your search visibility. Using the right Hashtags enables you to connect with the right people or new audience and grow your following. Whether you are a tattoo artist or you have recently got yourself inked, hashtags can increase your search visibility on social media. You can use Tattoo Hashtags to classify your posts or to join in other hashtag topics.
Hashtags are used in multiple social media platforms, like:
Twitter (there is a limit to use hashtags on Twitter)
Instagram (the highest Hashtags are used on Insta. You can use up to 30 hashtags per Instagram post).
Youtube (you can use a certain number of hashtags on your Youtube posts)
Pinterest (too many hashtags don't help on Pinterest),
Google Plus (You can use up to three Hashtags when posting on Google Plus)
Facebook (rarely used, like one or two)
According to research, using the right Hashtags on social media platforms increases engagement by 21%. But at the same time, using too many Hashtags on your posts can immediately lower your engagement rates. Here we are sharing with you the Tattoo Hashtags, so if you are a Tattoo artist or a tattoo wearer, you can consider using these hashtags for your Instagram or Twitter posts.
Also See: Myths About Tattooing
Here we go….
#tattoos #tattoostyle #tatted #inkaddict #handtattoo #tattoo #tattooed #tatts #tatt #tattooing #ink #inked #inks #inkedup #tattoooftheday #tattooing #tattoosofinstagram #inked #tattooes #tattoosleeve #prayinghands #blessed #blessedtattoo #firsttatt #inkmaster #inktober #pray #prayingfortheworld #inkart #fashion #inkedup #ootd #tattooartist #tattooart #fashionblogger #tattooes #fashion #style #streetstyle #streetstylefashion #clothing #mensfashion #menswear #rosetattoo #tatted #tattooink #tattooofinstagram #inkedlife #mensfashion #menswear #mensstyle
#outfit #tattooed #model #inspiration #tattoos #tbt #outfitoftheday #inkedgirl #tattooedgirl #inked #alternative #fashionaddict #egirl #gothic #emo #goth #tumblr #fingertattoos #aesthetic #alt #altgirl #pale #grunge #blackwork #trash #blacksleeve #tattoomachine
#handmadetattoomachine #bodymods🔴preorders #handmade #ukmade #madeinindia #anvil #rotarytattoomachine #madeintheuk #madeintheus #tattoomachines #tattoosupplies #anvilmachine #linermachine #tattoomachineporn #tattoomachinebuilder #lineworktattoo #tattoovideos #tattoo #jdmfg #coiltattoomachine #tattoosupply #rotarymachine #asmr #swanseatattoo #madeingreatbritain #linework #rotarytattoomachines #letstakeawalk #adidas #ink #art #tattooart #tattoolife
#inkedup #blackandgrey #blackandgreyart #tattooing #tattooist #swansea🐶 #instatattoo #love #blackandgreytattoo #girlswithtattoos #tattoostyle #tattooer #tattoosareforlife #lovetattoos #ilovetattoos #ilovetatts #bodyart #armsleevetattoo #tatto #tattooideas #tattooink #blackouttattoo #tatoo #tatoos
#mensstyle #model #inspiration #outfit #tbt #fashionaddict #repost #tattoodo #equilattera #outfitoftheday #tattooart #tattoolife #tattooist #tattooedgirls #fun #tattoosareforfun #tattooing #tattoodesign #lovemytattoos #tattoogirl #tattooer #tattoomodel #tattooflash #etched #tattooink #tattoolove #tattoo2me #tattooshop #tattooedgirl #tattooideas #tattooartist #tattoos🙏🏻🔥#tattrx #tattooart #tattooist #guaxinim #tattooflash #tattooesofinstagram #tattoostudio #tattoodesign #tattooedgirls #tattooink #tattooworkers #tattoolove #tattooapprentice #tattooes #tattooedwomen #tattooedgirl
#artforlife #bodyart #tattooartist #ribtattoo #napetattoo #fingertattoo #tattooedforlife #lovetattoo #love #tattooart #tattoolife #artist #blackwork #colorfultattoo #tattooist #tatuagem #instagood #instatattooing #tattooing #me #mytattoo #mybodyart #meandmytattoo #tattooideas #tattoodesign #tattoostyle #tatuaje #blackandgreytattoo #myblackandgreytattoo #meandblackandgreytattoo #bhfyp #tattooer #drawing #tattooink #traditionaltattoo #travelertattoo #tatuajes #instagram #photography
#tattooliner #tattooshop #tattoo2 #tattoolife #killertattoo #killerinktattoo #tattooofthedaykiller #pxabodyart #killerink #killerinktattoosupplies #tattoosaregood #goodtattoo #lovedmytattoo #bestartists #besttattooartist #besttattooartists #bestsupplies #besttattoos #bestbodyart #bodyart #radiantcolorsink #blackandgrey #blackandgreyink #blackandgreyhakunamatata #artist #inkedgirls #blackandgreytattooforlife #electrumstencilprimer
#flowertattoo #floraltattoo #girltattoo #girltattoodesign #girltattooideas #neotraditional #neotatt #neotatoos #neotraditionaltattoo #traditionaltattoo #art #traditionalart #traditionabodyart #sailortattoo #blackwork #blackworktattoo #blackworkers #fineline #tattoofineline #inktattoo🌿🍃 #tatugemfeminina #tattooartistic #follow #morning #coupletattoo #tattooforpartners #nametattoo #ilovemymomtattoo #smile #happy #peopleinked #tiistai #cute #girly #fitnessmotivation #inkedgirl #fitnessgirl #tattoomotivation #girlswithtattoos #ilovegirlswithtattoos #girlswithtatts
#arte #like #follow #like4like #inkedup #follow4follow #likeforlike #followforfollow #iaminked #iaminkedgirl #iloveinkedgirl #tattoogirl #kind #instatattoo #blackandgrey #blacktattoo #illustration #bodyart #clothes #clothing #picoftheday #tattoooftheday #photooftheday #blackworktattoo #colortattoo #pierced #piercing #tattooshop #sportswear #tattoostudio #tattoomodel #tattooforstyle #stylishtattoo #sketch #fashion #tattooflash #black #artwork #fitness #blackandwhite #realistictattoo #tatouage #tattoolove #fashionstyle #happiness #positivevibes #mood #tattoomood #tattoosbringpositivity #confidence #tattooconfidence #lovelytattoo #lovingmytattoo
Summing it up….
These are the tattoo hashtags that you can use to increase your search visibility across all social media handles.
Happy Tattooing…. ☺ ☺
Please follow and like us: