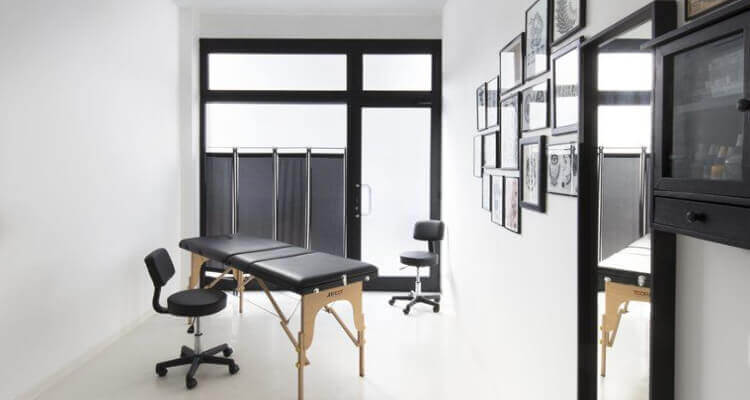 How Much Does It Cost to Start a Tattoo Parlor | Tattoo Shop Expenses
Posted on
Owning a tattoo studio is every tattoo artist's dream. You might also be planning the same, especially when you have finished your apprenticeship and have spent several years working as a tattoo artist in someone else's studio. Well, it's a great idea, undoubtedly. However, before you quit your job, you should take into consideration the tattoo shop expenses.
Once you know the total cost involved in opening a tattoo studio, you can start writing your business plan and plan it further. Here I have put together all the expenses involved in starting a tattoo studio. Take a look…….
How Much Does It Cost to Start a Tattoo Shop
#1. Rent of the shop
Renting a place will be the first step if you do not own one. Rent is a variable cost that basically depends on the location of where you plan to open a shop. Another factor that will affect your rent will be the size of the shop. In all the major cities, rent will be higher compared to the shops in small towns and rural areas. Then, you will be asked to sign a lease by your commercial landlords. Sometimes you may even be asked to pay a deposit for three to six months in advance. Besides, signing the lease will also involve some cost.
#2. Tattooing supplies
You will need to buy your own tattoo supplies. You will need a tattoo machine, different needles, tips and grips, and various tattoo inks to tattoo. Additional supplies that you will need for tattooing include stencils for applying designs, razor blades for shaving clients, tweezers, autoclaves, and ultrasonic, rubber gloves for maintaining hygiene, books of flash art, power supply, etc. The tattoo industry is quite competitive today; to earn a name in the industry is not easy; that is why it becomes crucial that you invest in good quality tattoo supplies.
Related Post:
#3. Furniture for the shop
Without furniture, where will you make your clients sit? Yes, you will need to spend money on furniture, not the regular one but specialized furniture for yourself and your customers. Tattoo studio furniture includes a specialized chair for the artist and a hydraulic chair for the clients. Besides, you will need some standard chairs for the waiting area. Make sure you buy specialized furniture conforming to the states and municipalities' standards. Apart from this, you will need to buy an organization trolley, magnifying lamps with lights, etc. for your studio.
#4. Permits and licenses
Acquiring permits and licenses also cost money; you will need to spend money to acquire permits and licenses for your tattoo studio. If you don't fetch the required permits and licenses, your shop will be shut by authorities anytime.
#5. Other costs
Of course, starting a shop is not enough; you will need to market and promote your business in the local area. Though you can do it via social media handles and online platforms, still distribution of pamphlets and leaflets are in fashion. Besides, you will need to have your own website, as in the world of digitalization, clients prefer to search online for their tattooists. So, getting a cool website designed and developed by a professional will again cost you money. Apart from this, you will need to spend money on office supplies such as phones, computers, copiers, and fax machines. Then, cash registers for holding money, a terminal for credit card payments will also be needed.
Total Cost
The total tattoo shop expenses will vary largely depending on your shop's location, from where you purchase tattoo supplies and furniture, etc. However, on average, a tattoo shop's total cost comes anywhere between $20,000 to $25,000.
Please follow and like us: