15 Best Studios In Toronto Canada
Posted on
It is always crucial to have your tattoo done by an experienced professional when you wish to get one. Getting an appointment at a high-end tattoo studio, on the other hand, can take some time, and if you're unfamiliar with the top studios, you could easily be duped. As a result, the ideal thing for a person is to evaluate several tattoo shops as well as an expert guide who can provide all of the required and relevant information. From Ink & Water to Holy Noir, Toronto is recognized for its fantastic tattoo shops. The city's top stores are strewn about, offering a wide range of styles from portraiture to traditional painting. At these tattoo hotspots, you'll discover florals, cartoons, scripture, symbols, and everything in between, no matter what your taste is.
1. HeartStrong Tattoo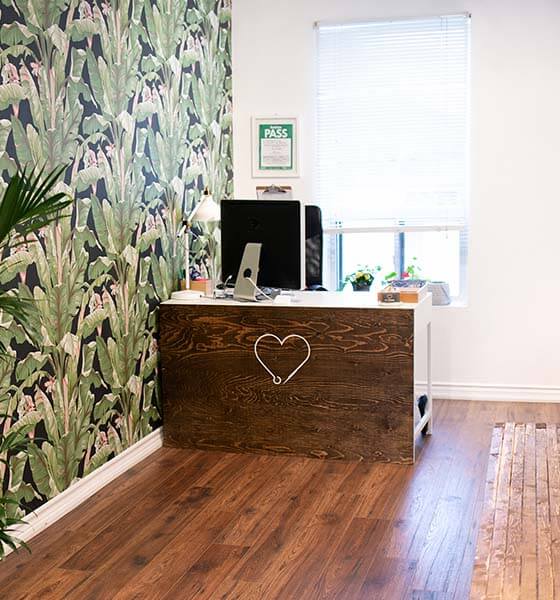 Tiff Lee, the founder of HeartStrong, creates neo-traditional pieces that are fun, animal-themed, and have some witchy motifs. They provide a diverse inventory for artists and clients, as well as strict color tattooing standards for all.
2. FY Ink Tattoo Studio
FY Ink is a modern, clean, and safe company that will only utilize high-quality resources to complete exceptional work with disposable materials that are safe. When it comes to design abilities, the artist is equally impressive.
3. Tattoo People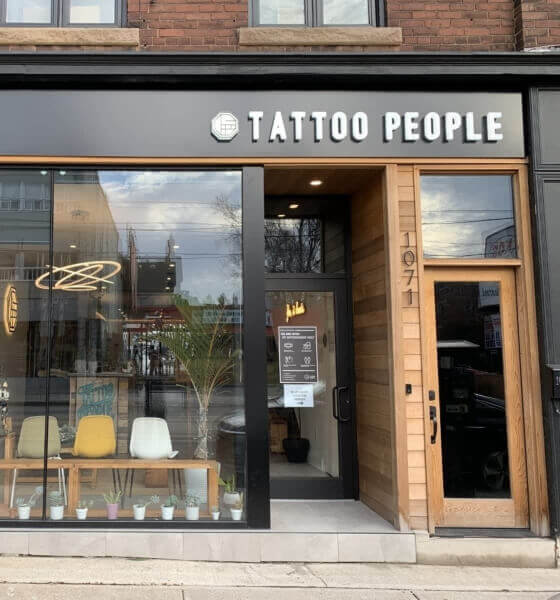 Customers can choose from a wide range of Asian-inspired design possibilities, as well as American-style tattoos or elaborate florals. Because of its popularity, this location is known to fill up rapidly.
4. Passage Tattoo Studio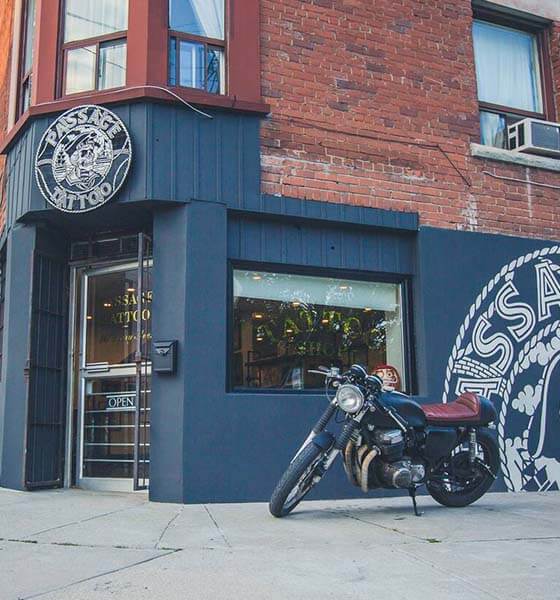 Passage Tattoo Studio, which opened in 1994, is one of the top old-school tattoo parlors. The studio is a professional setting where tattoo artists with years of experts specialize in color, black and grey, and portrait tattoos.
5. Seven Crowns Tattoo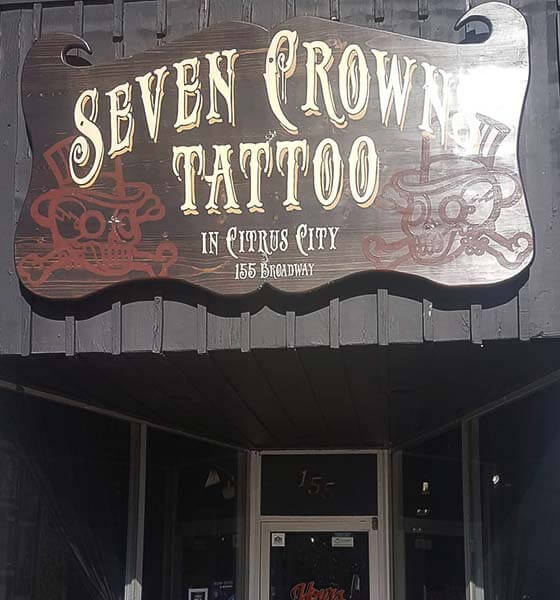 This tattoo shop is well-known for its excellent customer service and highly experienced artists who are not only brilliant in their craft but also excellent at building relationships with their clients. They make certain that your tattoo is as pleasurable as possible.
6. BlackLine Studio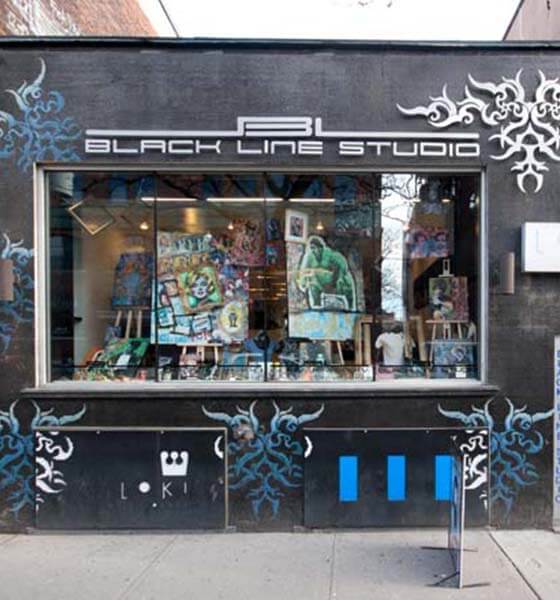 In addition to their renowned tattoo artists, Black Line Studio is a rather unique tattoo shop, with local artwork and a large assortment of clothes and jewelry. This unique tattoo parlor combines a premium tattoo parlor with body piercing, a laser treatment boutique, and a selection of art, jewelry, and after-care items.
7. Ink & Water Tattoo Studio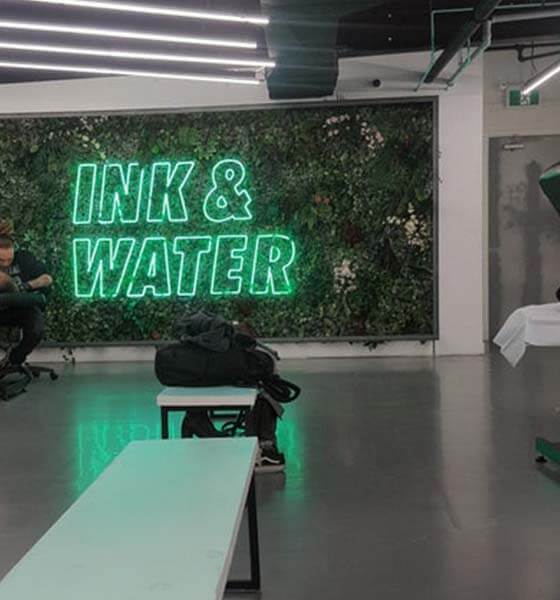 Ink & Water is an outstanding modern tattoo studio. All of the studio's clients can expect contemporary, creative masterpieces. Professionalism and excellence motivate the personnel.
8. Abstract Arts Tattoos & Piercings
Abstract Arts Tattoos & Piercings is a tattoo and piercing studio in Toronto's art district. They have artists that specialize in Neo-traditional, realism, trash polka, dot work/geometrics, brilliant colorwork, and blackwork, among other styles. Custom work, on the other hand, is their forte.
9. Speakeasy Tattoo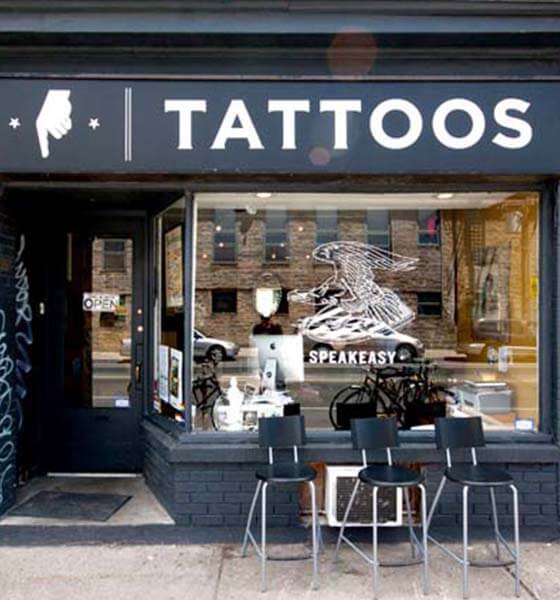 If you want to get back to the basics, Speakeasy is the place to go in Toronto. This hip art-based shop emphasizes tattooing's artistic value. Speakeasy wants tattooing to be accessible to everyone, so they're willing to work on a variety of tattoos for their diverse clientele at any time of day.
10. Golden Iron Tattoo Studio
Toronto Public Health inspects Golden Iron on a regular basis to ensure its safety. Golden Iron is definitely worth checking out if you're searching for a safe, highly professional, and judgment-free tattoo workshop. Golden Iron is known for its versatility in terms of tattoo styles, techniques, and types.
11. Bamboo Tattoo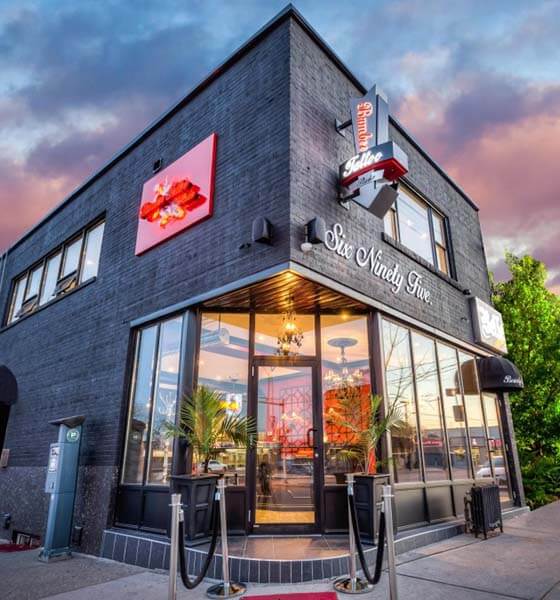 They not only practice the ancient art of tattooing with bamboo sticks, but they also use a machine to perform the standard tattoo procedure. Bamboo art, on the other hand, is worth a shot.
12. Okey-Doke Tattoo Shop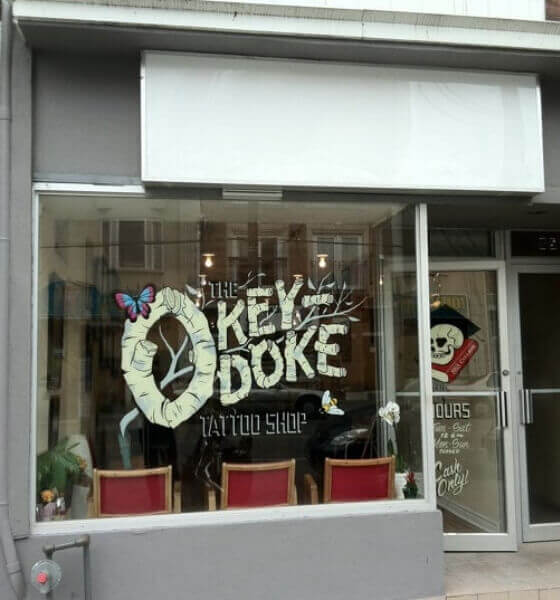 This Dundas and Ossington hotspot is home to a slew of tattoo artists who will do whatever you want, regardless of style. Okey-Doke, unlike most tattoo shops in Toronto, welcomes walk-ins, and if they can tattoo you that day, they will.
13. Chronic Ink Tattoo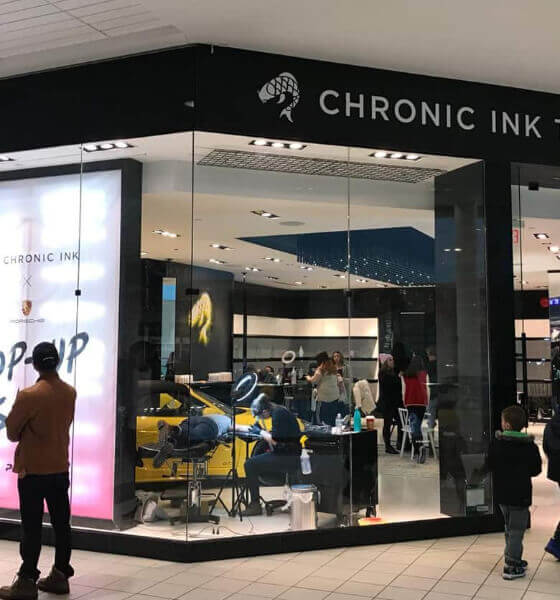 Chronic Ink is a well-known tattoo studio in Toronto. The studio first opened its doors in 2008. Chronik Ink provides a variety of tattoo-related services. They perform anything from unique tattoos and designs to piercings and scalp micro-pigmentation.
14. Holy Noir Tattoo Studio
Holy Noir is a tattoo studio in Toronto run entirely by women. It is a multi-disciplinary studio, which implies that the artists work in a variety of styles. They also design a lot of modern tattoos. The studio is close to Trinity Bellwoods, and it has a long list of guest artists, including some of the world's most talented artists in the world.
15. Pearl Harbour Gift Shop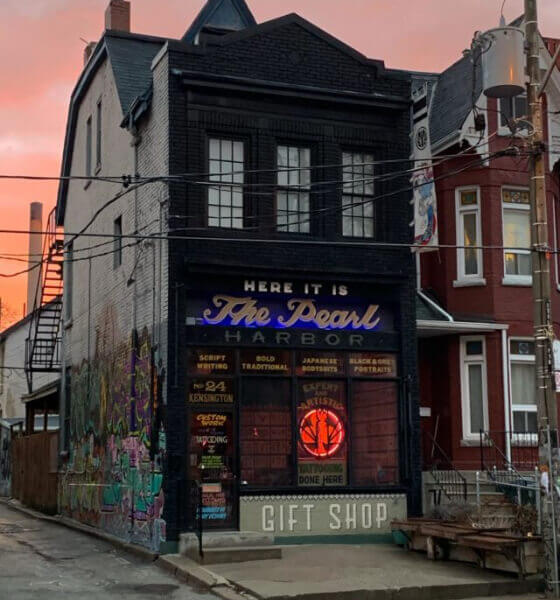 Some of Toronto's best tattoo artists may be found at Pearl Harbour Gift Shop. The tattoo store, which is located in the heart of Kensington Market, is inspired by Japanese and American WWII-era art. Furthermore, all of their designs are created by hand, and many of the instruments used in the business feature the artists' distinctive patterns, creating a warm and whimsical atmosphere.
Please follow and like us: