Top 65 Tiger Tattoo Sleeve Designs
Posted on
Tiger tattoos have gained immense popularity in the past few decades because of the different astounding tattoo designs. Tiger symbolizes qualities like Determined, Confident, Trustworthy, Frank, Aggressive, Active, Decisive, Leadership and Unstrained. So, if you possess these qualities, then a tiger tattoo sleeve is for you. You can flaunt your personality traits through a Tiger tattoo. It can help you achieve that fierce and dramatic tattoo look.
You can choose anything from Japanese tiger tattoo sleeves to Chinese tiger tattoo sleeve and white tiger tattoo sleeve. Not only are these designs spectacular, but also they portray a strong side of your personality.
The Meaning of Tiger Tattoos
Like any other animal tattoo, tiger tattoos also hold strong, powerful meanings. Tigers are one of the fiercest animals on earth. They are considered important in many Asian communities, such as Bengalese, Japanese, and Chinese. In Indian Subcontinent, Bengalis get tiger tattoos etched on their bodies to represent their nation as the significance to the Bengal Tigers, which are native to the Indian subcontinent.
Tiger tattoos forearm represent so many qualities; independence and free-spirited personality are a few of them. Tiger tattoos also represent power and strength. Some people get tiger tattoos to showcase the strong characteristics of their personality.
Apart from this, Tiger tattoos for women also symbolize the dark side of one's personality, i.e., danger and punishment. This means people should keep away from messing up with you. The other meanings that tiger tattoos represent are ferocity, courage, beauty, pride, and vengeance. No matter what tiger tattoo design you choose, it will make for a head-turning tattoo design.
Best Placement of Tiger Tattoos
The beauty of the tiger tattoo is – it can be placed on any part of your body based on its size. And it is crucial to get it inked in the right place for that outstanding look. Remember that any tattoo looks better if inked in the right place, especially according to its size and shape. The same is the case with a tiger tattoo. A large-sized tiger tattoo looks excellent on the back area, while a small sized tiger tat should be placed on sleeves or arms. The Tiger tattoo sleeve looks excellent if you only include the face of a tiger. You can get a tiger etched anywhere on your sleeve, from your arm to elbow and full hand.
Other parts where you can get your tiger tattoo ideas are your neck, nape, leg, feet, back, upper chest, and rib cage. No matter where you get your tiger tattoo etched, it always speaks for beauty and royalty. All you have to make sure of is to choose the right placement for it, keeping the shape, size, and design in mind.
Also See: 70 Trending Hand Tattoo Ideas For Girls With Meanings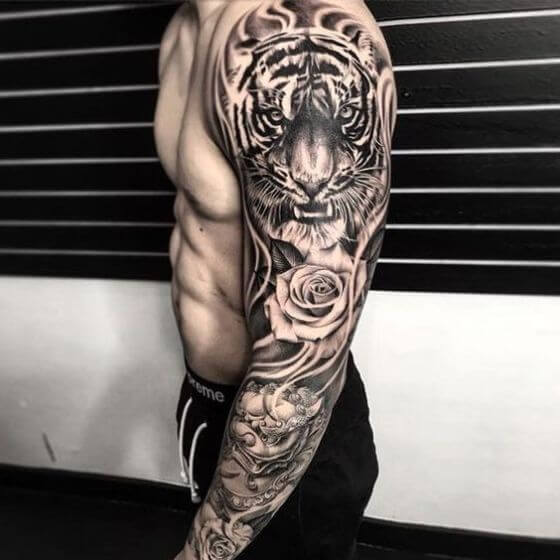 You may like this: 60 Tattoo Trend Ideas And Designs In 2021
Different Types of Tiger Tattoos
Whether you want a tiger tattoo sleeve girl or a tiger tattoo sleeve Men, there are myriads of tiger tattoo designs that one can choose from. Here are some of the most famous tiger tattoo designs for you; take a look……
White Tiger or Bengal Tiger Tattoo
3D Tiger Tattoo
Watercolor Tiger Tattoo
Black and White Tiger Tattoo
Tiger Face tattoo
Tiger Paw Tattoos
Japanese Tiger Tattoo
Chinese Tiger Tattoo
Asian Tiger Tattoo
Geometrical Tiger Tattoo
Dragon and Tiger Tattoo
Colored Tiger Tattoo
Also See: Inner And Outer Forearm Tattoo Ideas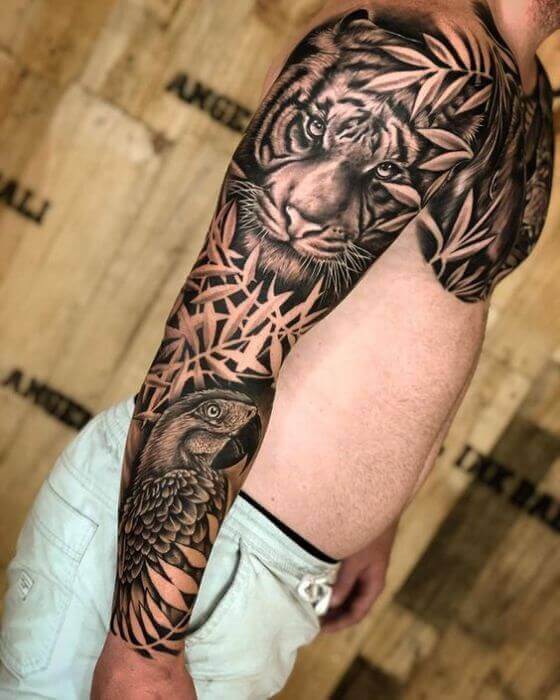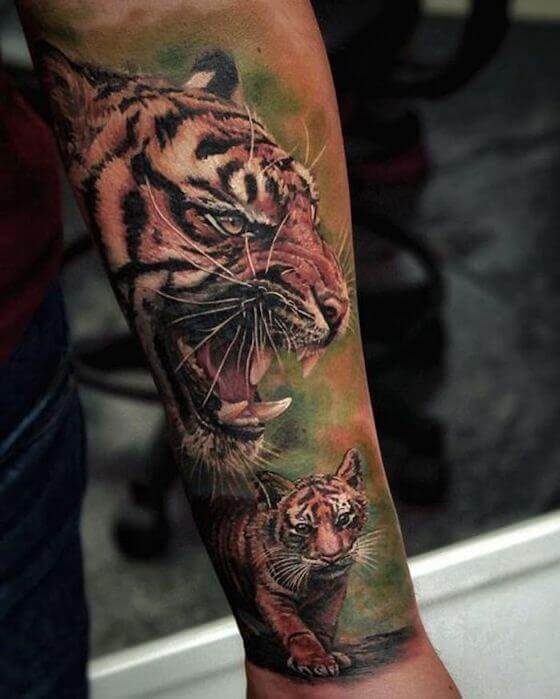 Related: 45 Wonderful Wolf Tattoo Designs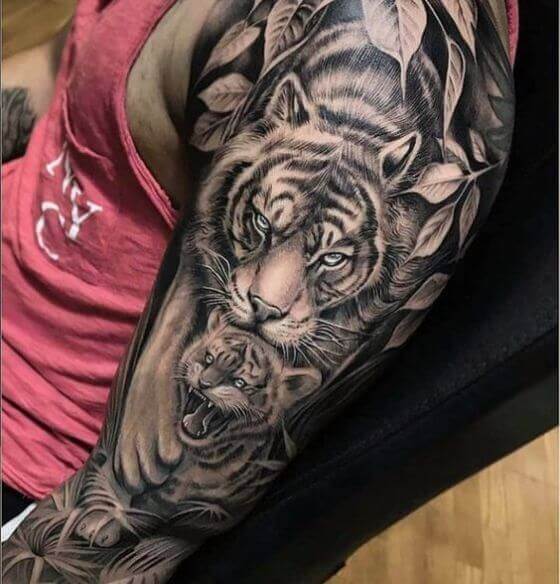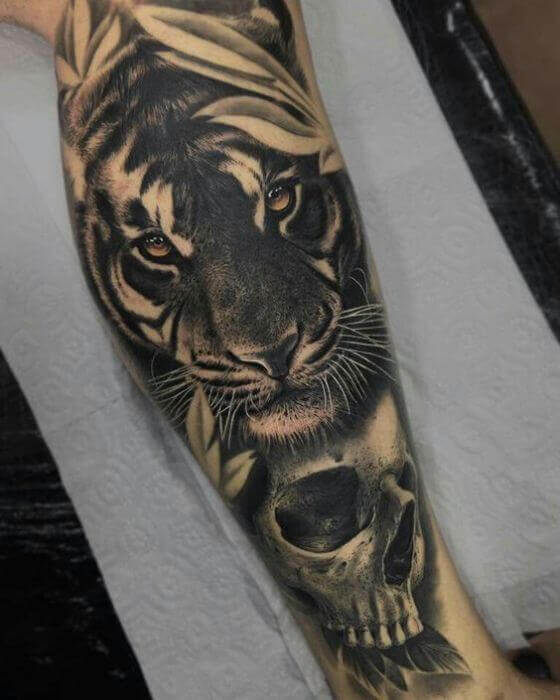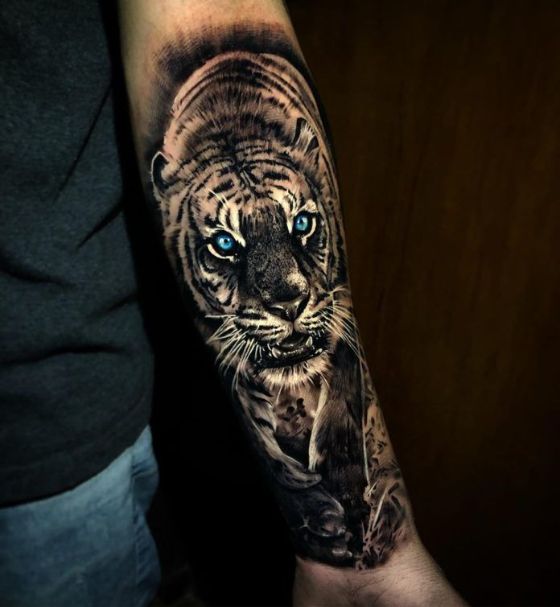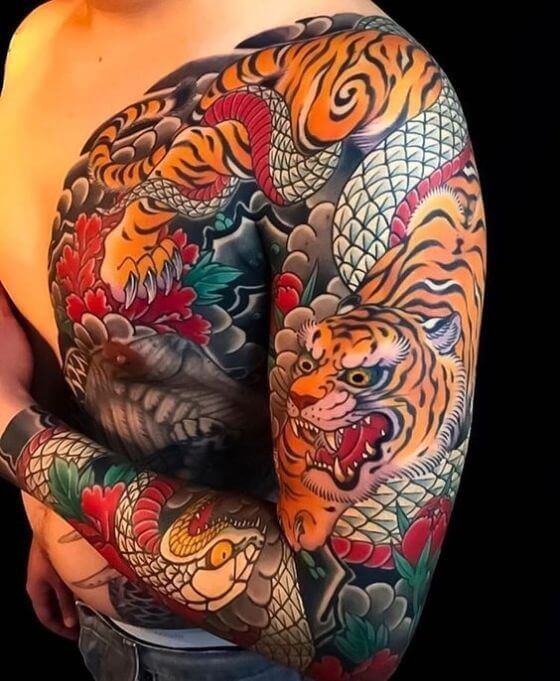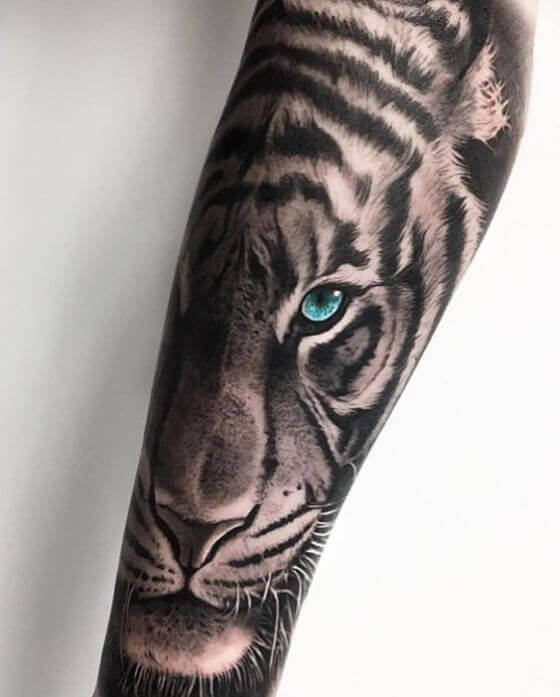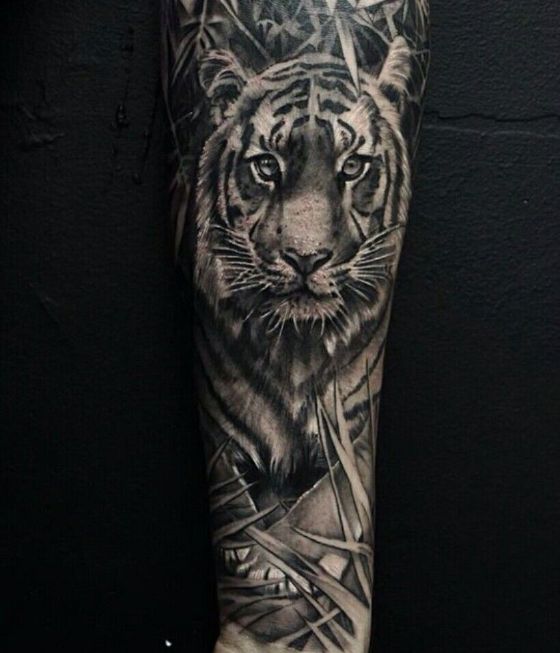 Also see:
FINAL THOUGHT
Tiger tattoos look compelling. However, you have to make sure that you choose the professional tattoo artist for an astonishing tiger tattoo sleeve. Know that the right placement and right design is the key to having a tattoo that never goes out of fashion!
Happy Tattooing…… ☺ ☺
Please follow and like us: