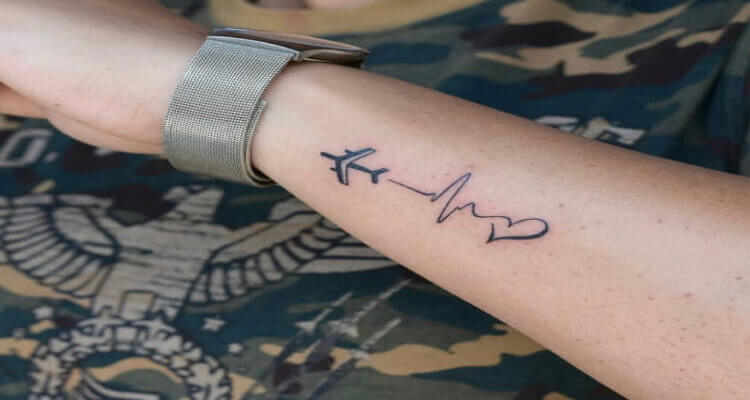 85+ Heartbeat Tattoo Designs with Brilliant Combinations
Posted on
Heartbeat tattoo designs look spectacular no matter what and where you place them. Whether you get a heartbeat tattoo with initials etched on your arm or a heartbeat tattoo with the name on your nape, the heartbeat tattoo always makes for a wonderful tattoo design. Every tattoo lover wants to have a tattoo that looks unique and amazing on his/her body.
Heartbeat tattoos are a wonderful way to pour your heart out, and if you are also looking for some unique and beautiful tattoo design, then a heartbeat tattoo can do the needful.
The best part is – heartbeat tattoo designs can be done by both men and women. In fact, heartbeat tattoos are the best way to tell your feelings to the one who you love. They are designed in such a way that anybody can figure out your emotions by looking at the beautiful heartbeat tattoo design. No matter which color, shape, size, and pattern you get your heartbeat tattoo done, it will make for a wonderful tattoo design.
Meaning of a heartbeat tattoo is simple – it simply stands for life. Yes, it simply symbolizes this precious life. As long as our heartbeats are there we are alive! Besides, there are myriads of hidden meanings of a heartbeat tattoo, like: It may indicate that you have just come out of some traumatic situation and you are set to rock it again or you have brought out some major changes in your life that matters to you. Heartbeats also indicate ups and downs of life. Moreover, a heartbeat tattoo also symbolizes love, life, power, persistence and strength.
Where can you place your Heartbeat Tattoo?
Yes, this is the most important question that comes to mind when we think of getting a tattoo. If the tattoo is not placed on the right location, the whole effort and money will go into waste. Every tattoo design is suitable for a specific location, not everywhere they look good. Therefore, it is crucial that you choose the perfect location for the placement of your heartbeat tattoo. If you have trouble deciding the perfect location, then you can even ask your tattooist, he may be able to help you with the best location.
However, some of the best locations for getting a heartbeat tattoo include, arm, forearm,chest, nape, neck,near the ear, wrist, breast, and fingers. Depending upon your choice and requirement your tattoo artist would place your tattoo. For instance, if you are looking for an appealing look, then your chest or neck area would be a better location. However, if you want to have your tattoo hidden most of the time, then the neck or shoulder area would be perfect for your heartbeat tattoo design.
Placement for Tattoo:
Pricing of Heartbeat Tattoo Designs
Another important factor after the location is the pricing of the heartbeat tattoo. Yes, most of the time the decision whether to get a tattoo or not depends on the pricing of the tattoo. However, the pricing of the tattoo will vary depending on the size, placement, color, city etc. as tattooists in metro cities will charge more than the ones in small cities. Also, each tattoo studio will charge different prices, mostly professional tattooist charges between INR 5K to INR 15K.
Top 85+ Best And Attractive Heartbeat Tattoo Ideas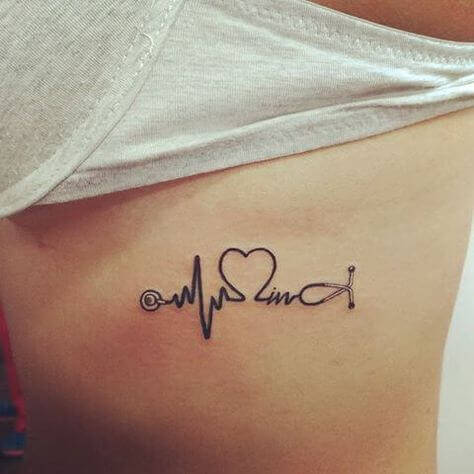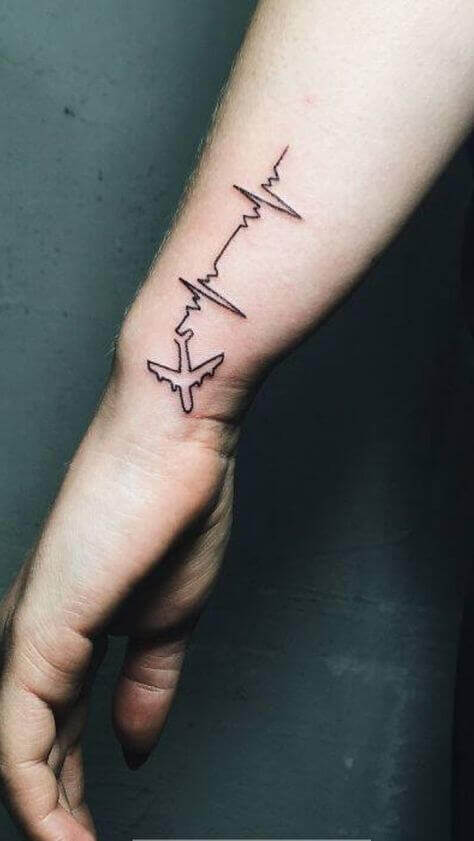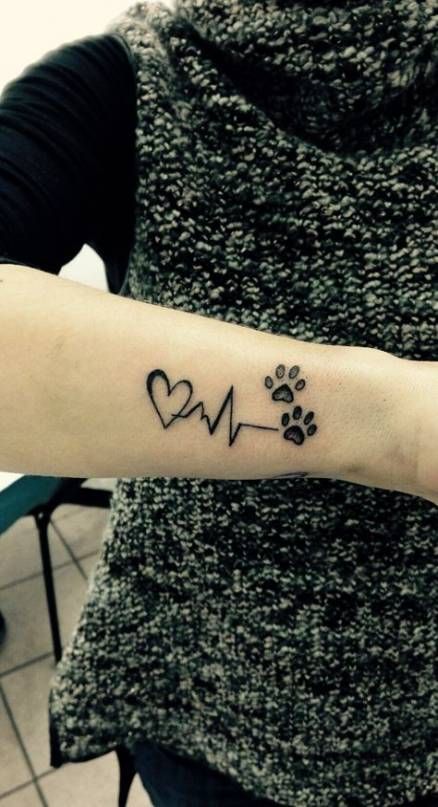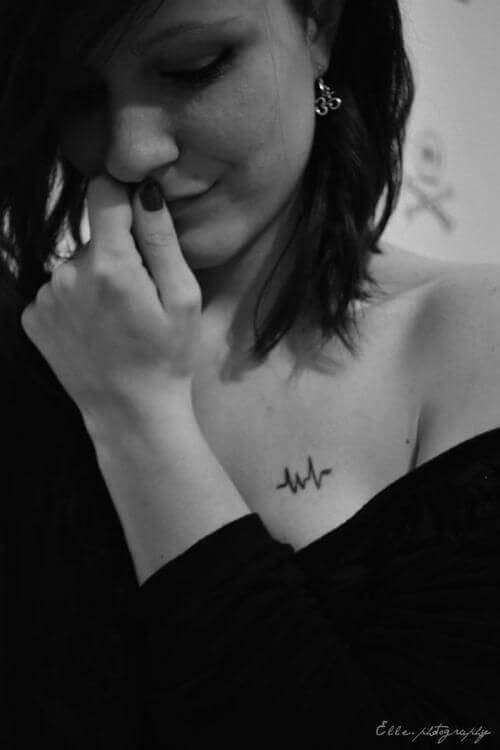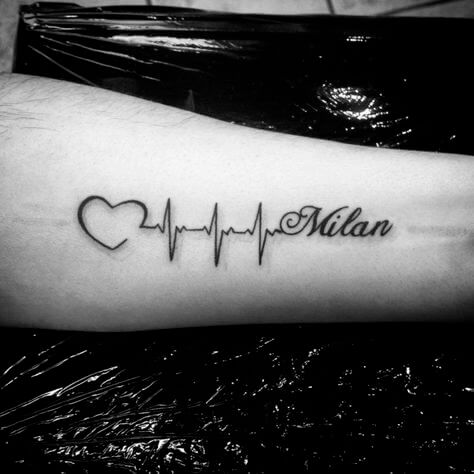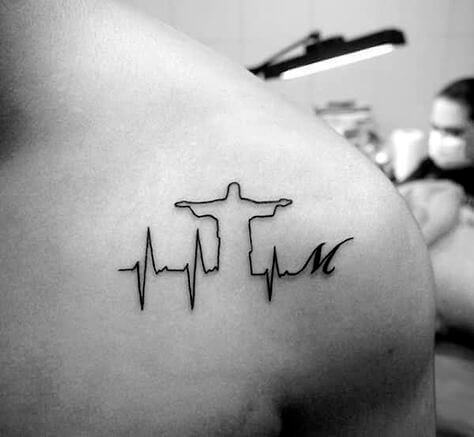 • Heartbeat together
Two heartbeats together will look mesmerizing. Get one etched on your arm and one on your lover's arm, whenever you will join arms, it will look stunning. The perfect bond!
Also See:
• Heartbeat Tattoo with Name
Another beautiful tattoo idea is heartbeat along with your partner's or loved one's name. You can even get your mom, dad, friend, or sibling's name etched with heartbeat. It will look great!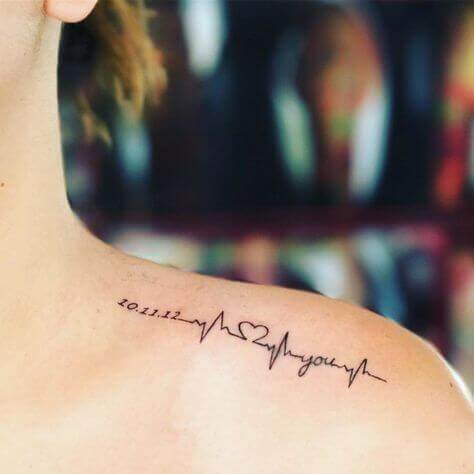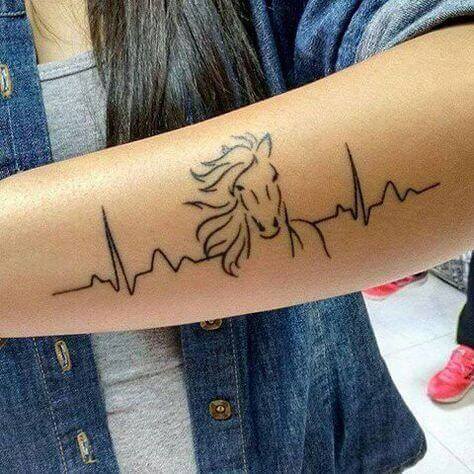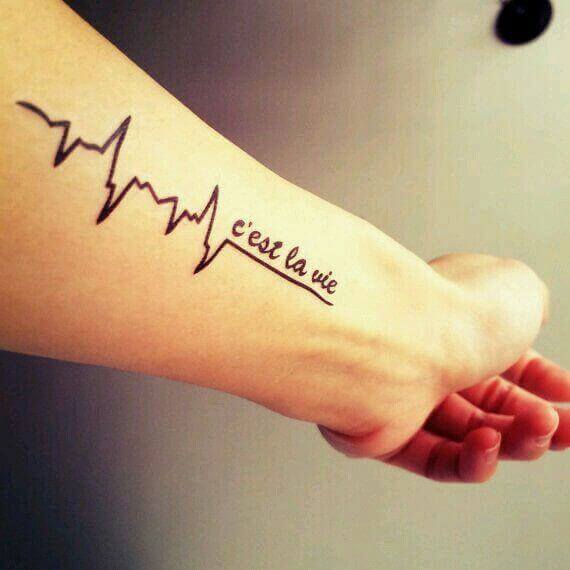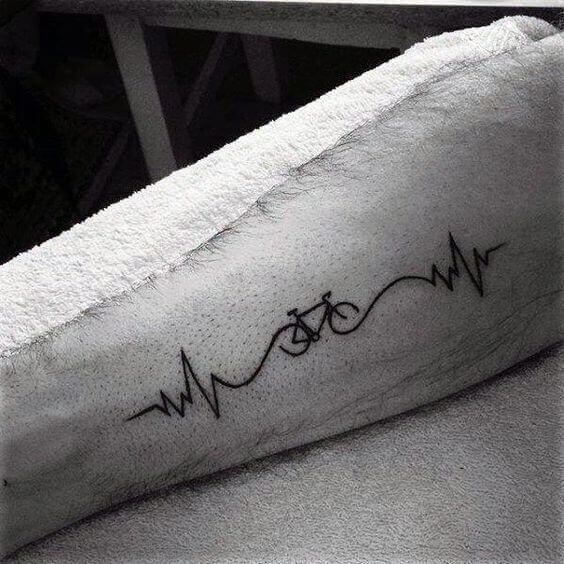 Also See: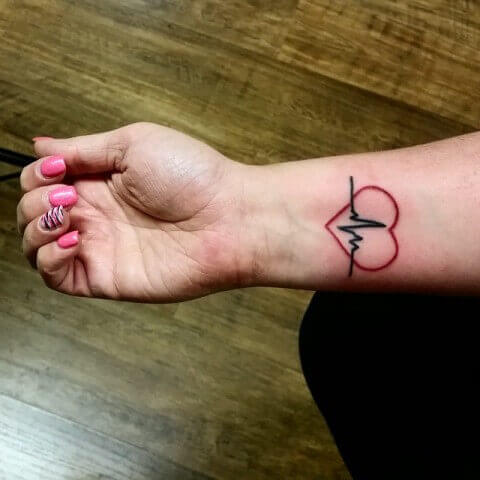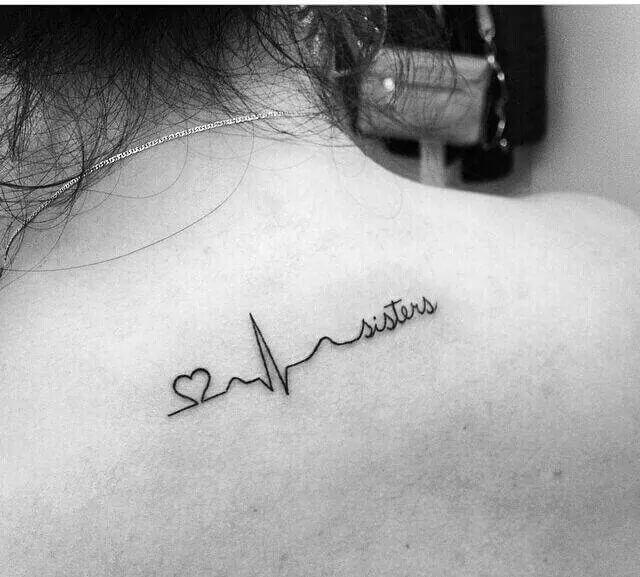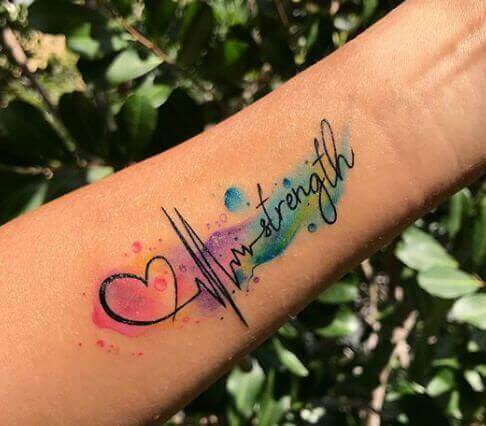 • Heartbeat Tattoo on Hand
It makes for a great tattoo design, you can get any date of your choice (of course, whichever is important for you like your wedding date or your spouse's birthday date), a wonderful tattoo design especially for couples!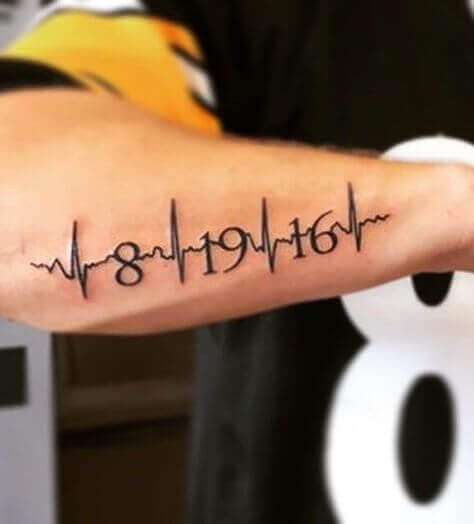 • Heartbeat Tattoo with Color Splash
If you're looking for some stunning tattoo design, then heartbeat with color splash will look mesmerizing. You will love this simple yet beautiful tattoo design for sure.
Also See: 
• Heartbeat Tattoo with Blurred Effect
Another beautiful wrist heartbeat tattoo design is this – heartbeat with blurred effect. It will simply represent that you are all set to come out of all your old memories and ready to begin it all over again!
• Heartbeat Tattoo with Favorite Words
You can also have your heartbeat tattoo with your favorite words etched on your body, like FAITH, LOVE, HOPE, FAMILY, or any other of your choice.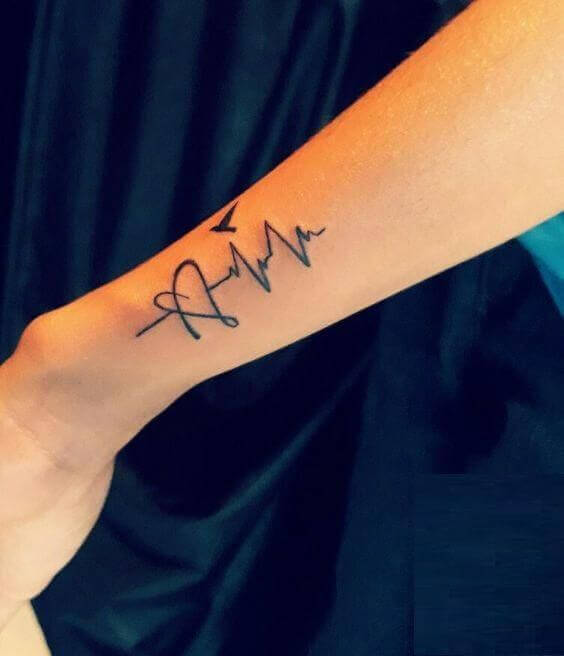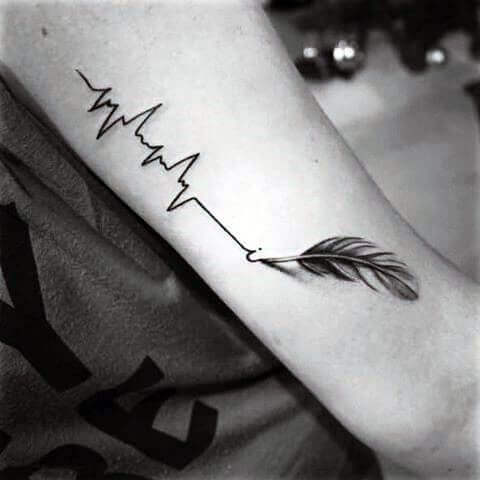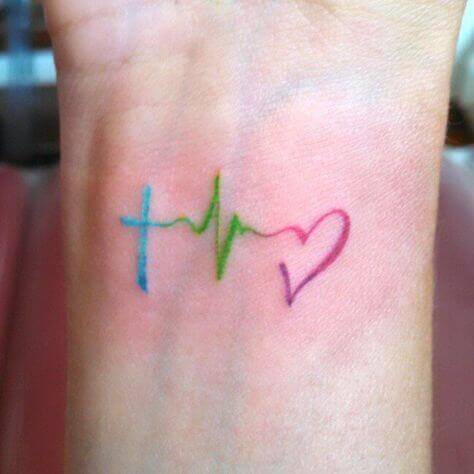 • Heartbeat Tattoo with Favorite Quotes
Another wonderful heartbeat tattoo is heartbeat with your favorite quote. You can take any quote of your choice and get it etched along with the heartbeat. It will look stunning.
• Heartbeat Tattoos with Flowers
Get your favorite flower etched with the heartbeat, it will look wonderful! Just amazing!
Related Post: 27 Gorgeous Birth Flower Tattoo Ideas
• Heartbeat with Heart Symbol Tattoo
Heartbeat with a heart symbol will simply make for a beautiful and an amazing tattoo design. Try this one, you will love this design.
• Heartbeat Tattoo Designs with Music Symbol
Music is an integral part of life and those who are in love with music and love their life equally, can simply go for this beautiful heartbeat tattoo design. It will look gorgeous!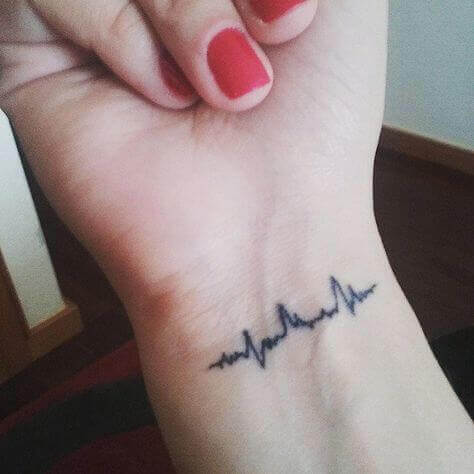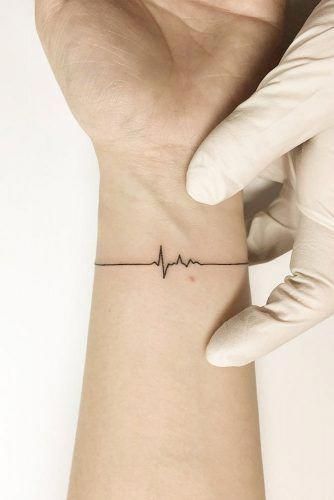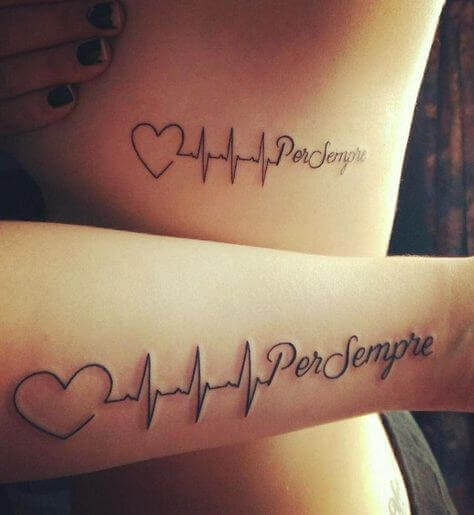 To pan out……
Once you choose the heartbeat tattoo designs for yourself, make sure you choose a professional tattoo artist to get your tattoo etched on your body. Not every artist is skilled and experienced to do what you desire!
Happy Tattooing…. Enjoy Tattooing ☺ ☺
Please follow and like us: