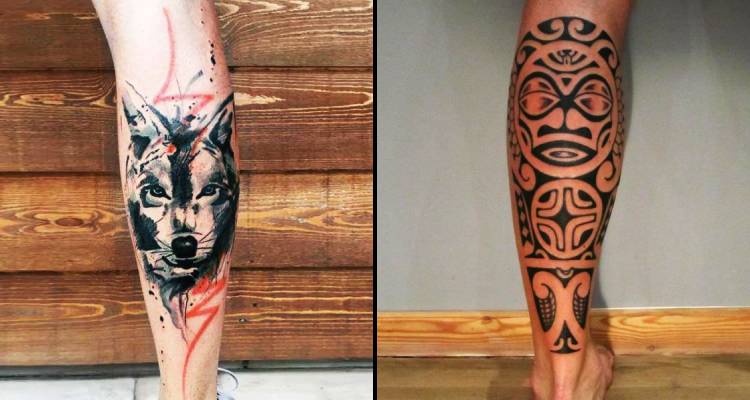 55 Adorable Calf Tattoo Ideas who Loves Charming Designs
Posted on
For some, the placement of the tattoo is more important than the design, while for others, the design is the most important. Whatever be the case, if you want a unique placement of your tattoo so that you can flaunt it whenever you wish to, then the best place is your calf. Calf tattoo ideas are very popular among people who have a low pain threshold. But you cannot deny that calf tattoos look gorgeous and are perfect for more masculine ink!
If you're serious about getting the most masculine ink and making the most of the area, your calf is the best place for that. Whether you wish to have a calf wolf tattoo or make a collage of one-of-a-kind ideas, your calf can accommodate almost any design.
The calf is the soft muscle portion that appears on the back of your lower leg and is one of the most popular places to get a tattoo. Calf tattoos are popular among both males and females. So, if you're looking for a stunning calf tattoo design, read this post.
To assist you in accomplishing your dream of getting the best tattoo, we've listed some of the best calf tattoo ideas that will make your decision-making process much easier. So read on to get some inspiration for your calf muscle tattoo ideas.
Before moving to calf tattoo designs, let's understand what makes calf tattoos so popular.
Why are calf tattoos so popular?
One of the major reasons calf tattoos are so popular is the calf area. It is one of the simplest and least painful areas of the body to tattoo. Another reason calf tattoos are so popular among people is the calf area offers excellent placement and a good size to accommodate any tattoo design. The calf is also a great location for people who are scared of tattooing due to the level of pain. Because everyone's pain threshold varies, some men claim it's one of the least painful locations, while others disagree.
Calf offers a vast canvas to your tattoo artist. You can use this section to tell a unique story with your tattoo. It allows you to be as descriptive as you want with the ample space provided. The best thing about calf tattoos is that you can hide them as and when you want. Of course, whenever you wish to hide it, you can do it with a pair of jeans, and when you want to flaunt it, you can do it with a pair of shorts or skirts.
The Symbolism of Calf Tattoos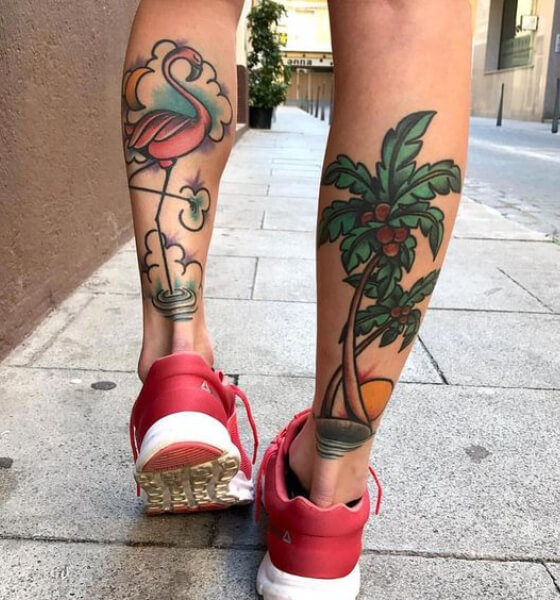 Calf tattoos don't have any specific meaning as such, except that they appear in one of the body's most unusual locations. Your calf tattoo does not have to have any meaning. Tattoos etched on the calf look eye-catching. A beautifully toned calf with a tattoo looks captivating. A lovely tattoo design just emphasizes that area even more.
The meaning of your calf tattoo is heavily influenced by the type of tattoo design you choose. For example, a heart tattoo on the calf simply signifies your passionate love and happiness. While, a butterfly on a calf will represent endurance, resilience, change, and hope. There are numerous tattoo designs that you can get on your calf, and you can get any of them. The truth is that calf tattoo meaning is determined by the design and the story behind its selection. But if you want to get a tattoo without any meaning, that's also okay! Because calf tattoos look stunning whether they represent something meaningful or not.
Important Consideration When Getting A Calf Tattoo
There are many factors to consider when getting a calf tattoo, such as:
Finalize your tattoo design before you step into the tattoo studio. Getting a tattoo at random is no good idea, as you may not like it later.
Determine the size of your tattoo before you finally get it. Of course, the size of your tattoo matters. The calf is a good location for a large-sized tattoo design. However, it does not mean that you cannot get a small tattoo on your calf. All you have to be careful of while getting a small tattoo etched on your calf is placement. A small calf tattoo looks stunning when engraved in the middle or slightly below your calf. If the design is large, make sure to start at the top and work your way down.
You can display your tattoo on your calf in a variety of ways, but make sure you are aware of all those ways. All you have to do is use your creativity and imagination to come with the best placement.
Get your calf Polynesian tattoo etched by a professional artist. Only a skilled and experienced tattoo artist will be able to get you the tattoo of your dream on your calf. Getting it etched by an unskilled artist will only lead to regret and disappointment. Finding the right tattoo artist is as important as your tattoo design. So, once you've found the perfect tattoo design, find out a professional artist for your tattoo.
Top 10 Calf Tattoo Ideas
Here are the best calf tattoo designs for you to contemplate on.
1. Calf Tiger Tattoo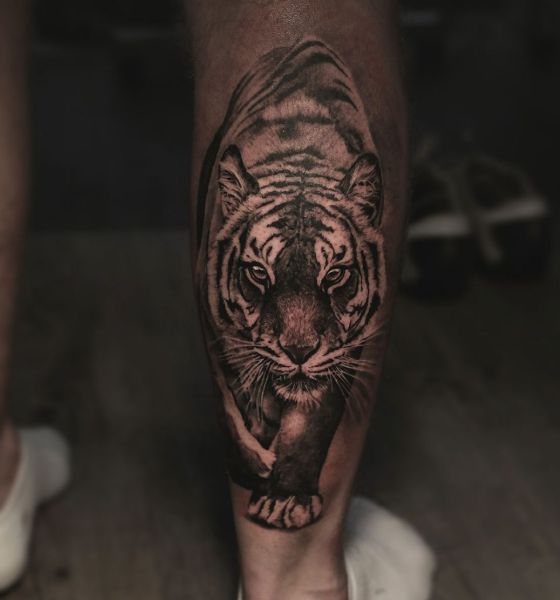 Tiger tattoos look great, especially when etched on unusual locations such as your calf. Tiger tattoos represent raw power and strength. If you want to flaunt how powerful you are, the calf tiger tattoo is for you.
2. Calf Polynesian Tattoo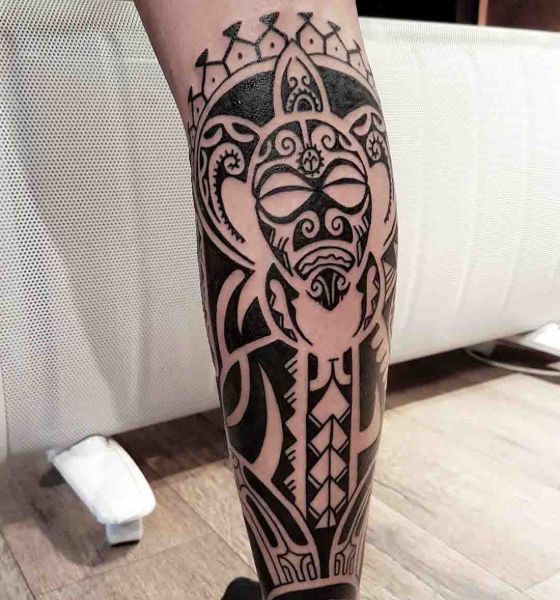 Calf Polynesian Tattoos, which Polynesian warriors traditionally wore, represent some of the most exquisite body art. This tattoo design not only shows off your unbridled capacity to run faster than the rest, but it also serves as a permanent reminder of battles already won.
3. Floral Calf Tattoo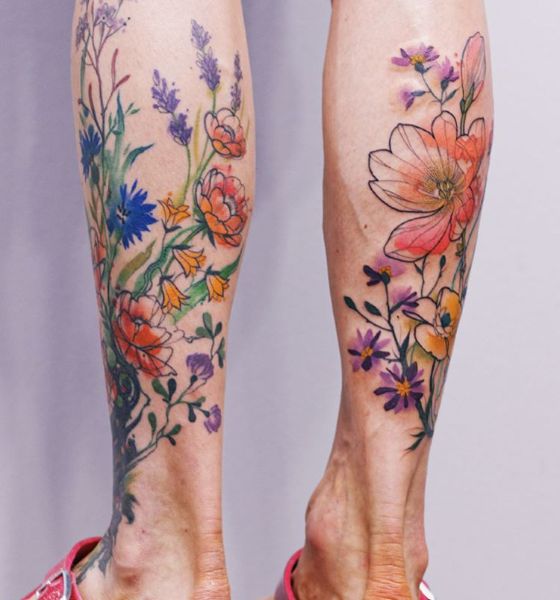 Floral calf tattoos are great for females. Floral tattoos look dainty, especially when etched in color ink. In some cultures, flowers represent natural beauty and life. While in ancient cultures, flowers were a direct symbol of god's contentment. Flowers are also used to express love and emotions between two people today. No matter what a flower tattoo represents for you – A calf tattoo woman looks just incredible!
4. Calf Wolf Tattoo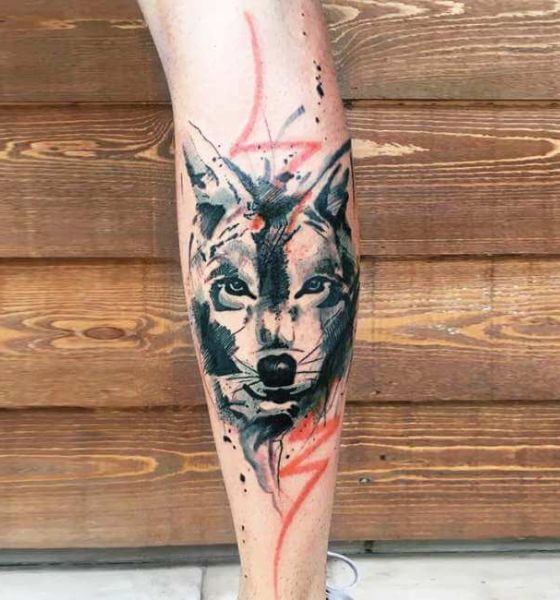 Calf wolf tattoos make for cool calf tattoos for guys. Wolf frequently represents spiritual protection, strength, and loyalty. Aside from that, they also symbolize love, family, devotion, and luck. So, if you're attached to your family or strongly believe in true love, a calf wolf tattoo is great for you.
5. Lizard Calf Tattoo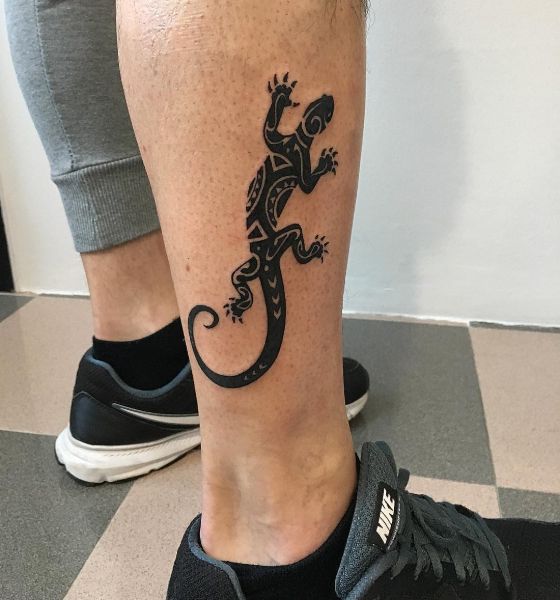 Lizard calf tattoo is one of the most beautiful calf tattoo ideas for females.
Are you surprised?
Don't be!
You may despise a lizard for its ugly appearance, but trust a lizard etched on a calf makes for an excellent tattoo design. Lizards are cold-blooded animals thought to be adaptable to harsh environments. In Roman legend, the lizard slept all winter and represented death and resurrection. Lizard tattoos represent the concepts of transformation, variation, and versatility. So, if you're okay with a lizard, get it etched on your calf for an amazing calf tattoo design.
6. Rose Calf Tattoo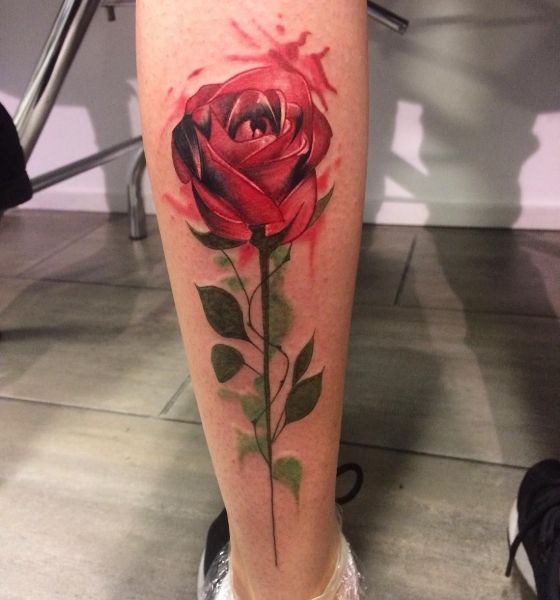 Rose is considered the most beautiful flower of all. No other flower can match the rose's beauty and historical significance. A rose tattoo that represents love, whether won or lost, has been popular throughout history as a sign of the greatest level of passion and makes for a great calf tattoo for women. Get a rose flower to showcase a beautiful blend of beauty and emotions.
7. Geometric Calf Tattoo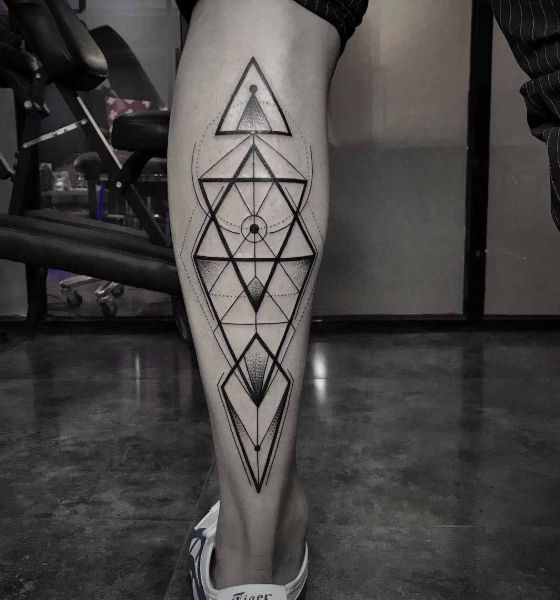 Another way to adorn your calf region is with a geometric calf tattoo. Geometric tattoos have long been associated with spiritual and religious practices. However, they represent symmetry, stability, balance, intelligence, mystery, and much more in today's world. Geometric tattoos make for cool calf tattoos for guys. So, what are you waiting for? Get a geometric calf tattoo on your calf.
8. 3D Calf Tattoo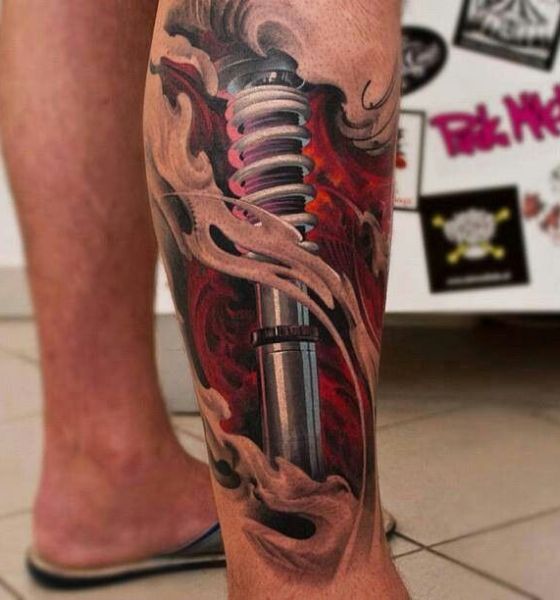 3D tattoos just add dimension to an ordinary tattoo design, making a tattoo appear as if coming to life on your skin. Whether you get a butterfly or a tiger in 3D, it could appear real on your calf. However, make sure you get it etched by an artist who specializes in 3D body artwork.
9. Dream Catcher Calf Tattoo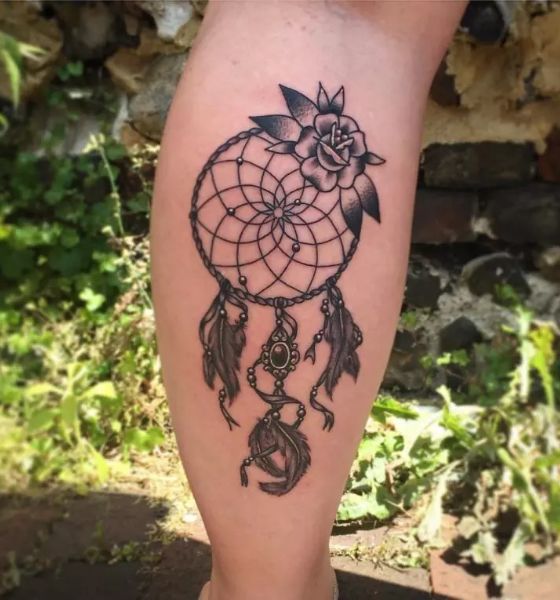 Dream catchers make great tattoo designs for both men and women. If you want your dream catcher tattoo to stand out, have it done on your calf.
Dream catchers are symbols of protection and safety. People often get this design because they believe that the tattoo will protect them from any bad, as they have always been attributed with protection from recurring nightmares and negative spirits, as well as bad dreams and bad omens.
10. Tribal Calf Tattoo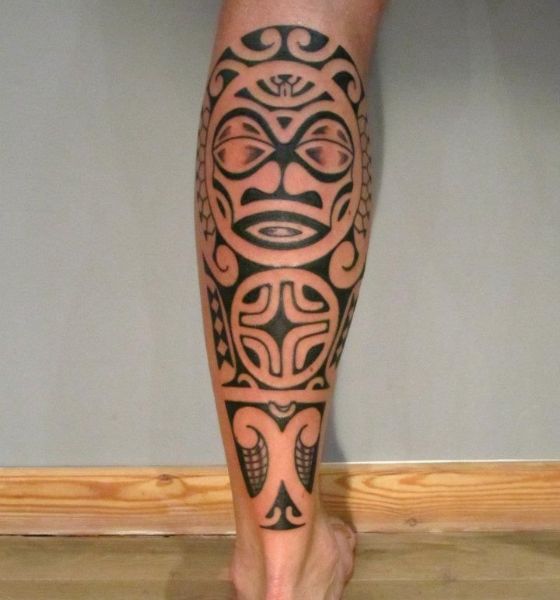 Tribal calf tattoos are pretty popular among people. It is one of the most popular calf tattoo ideas among men. You can get any tribal tattoo design etched on your calf.
The meaning of tribal tattoos varies depending on culture and design. You can wear a tribal tattoo to tell the story of your ancestors and their accomplishments or honor your tribal ancestors. Some even get a tribal calf tattoo to show your association with a particular tribe. Tribal designs look beautiful in black ink, so get your tribal tattoo on your calf in black.
Stunning Calf Tattoo Designs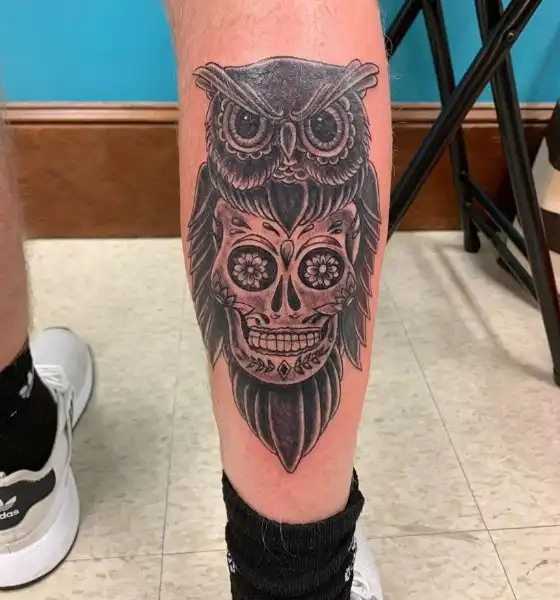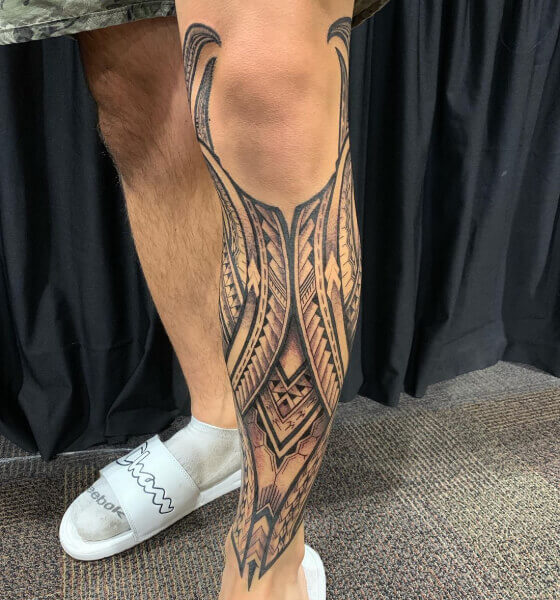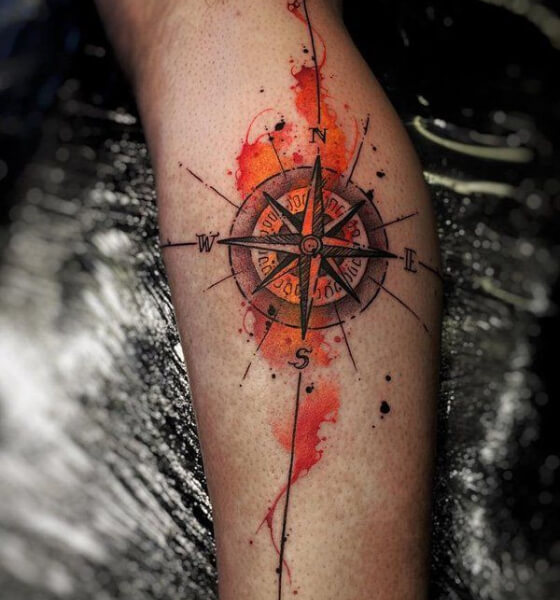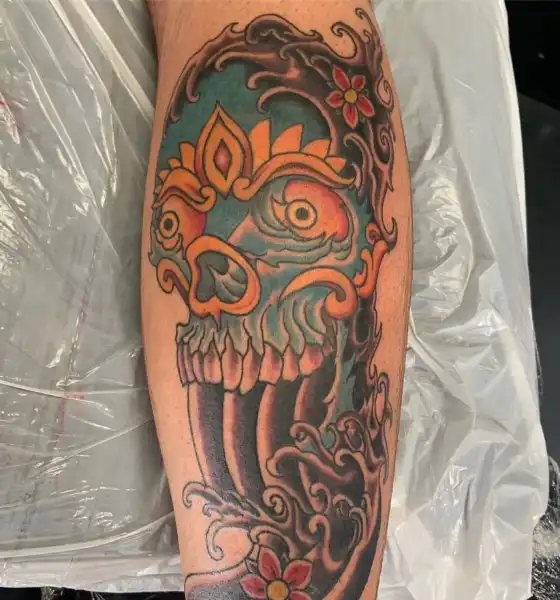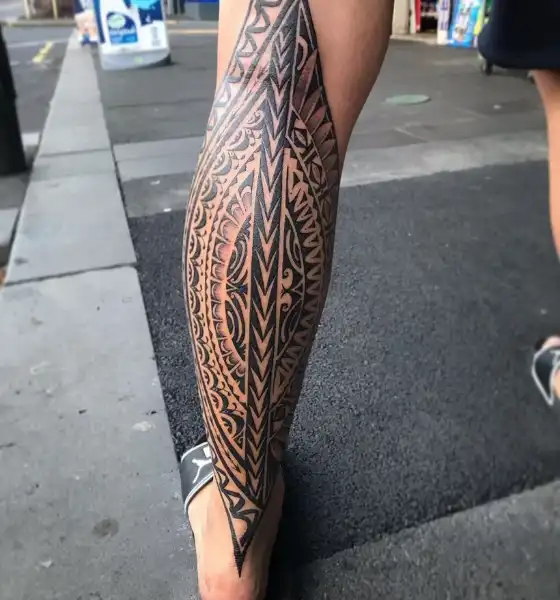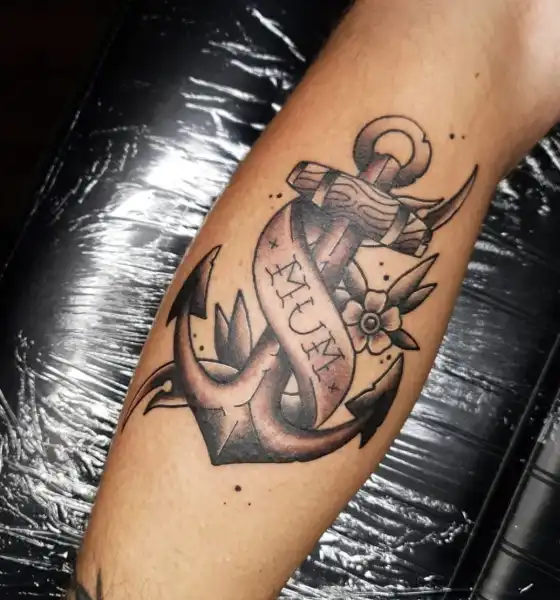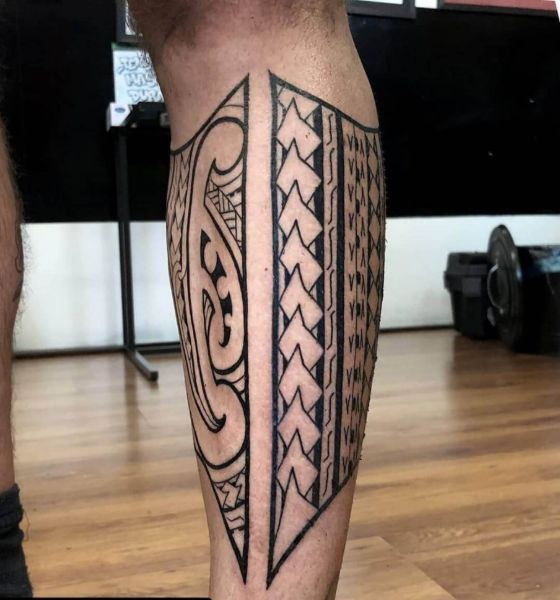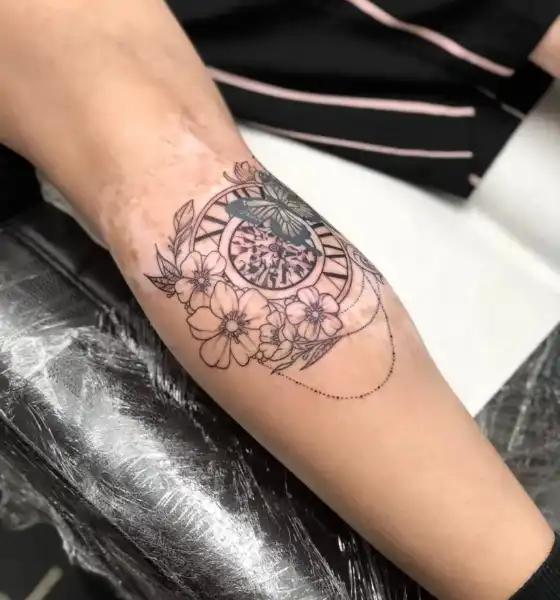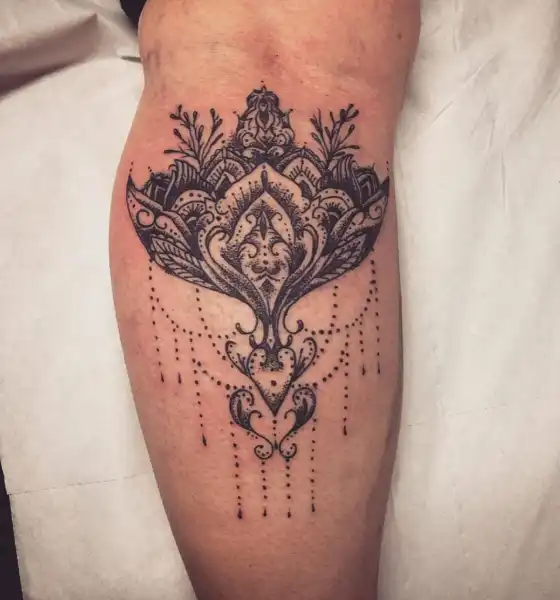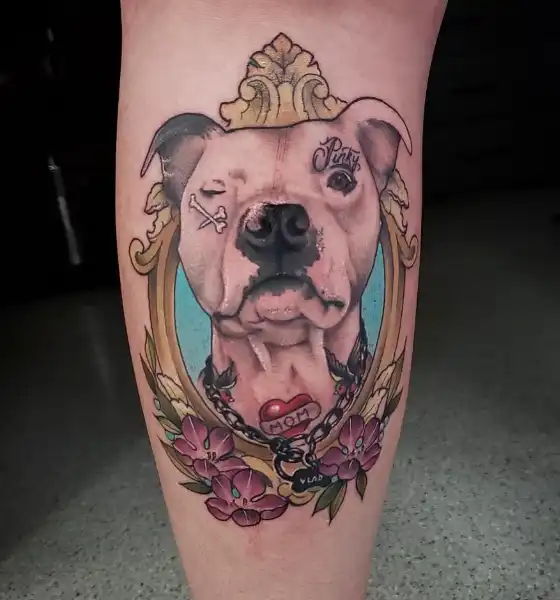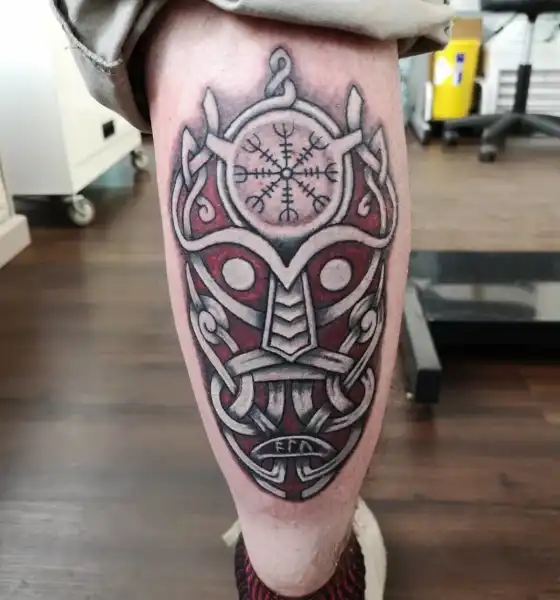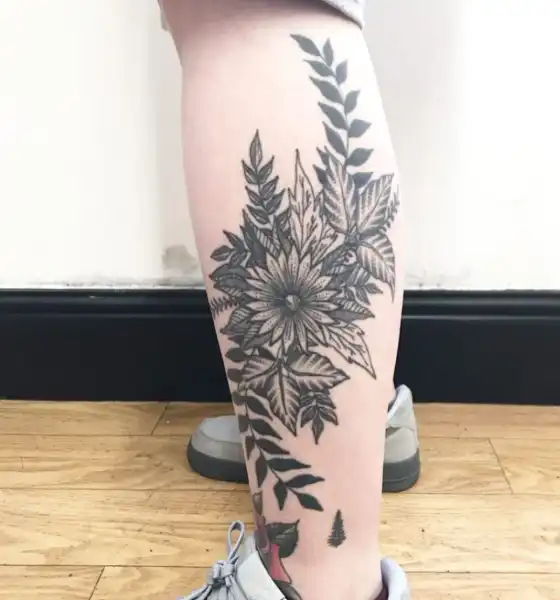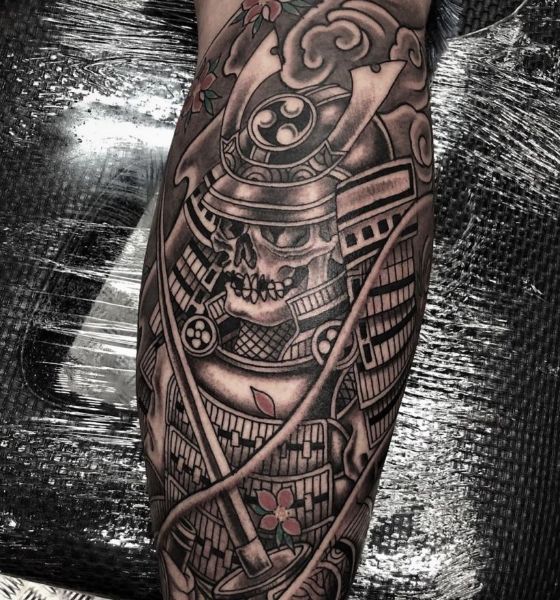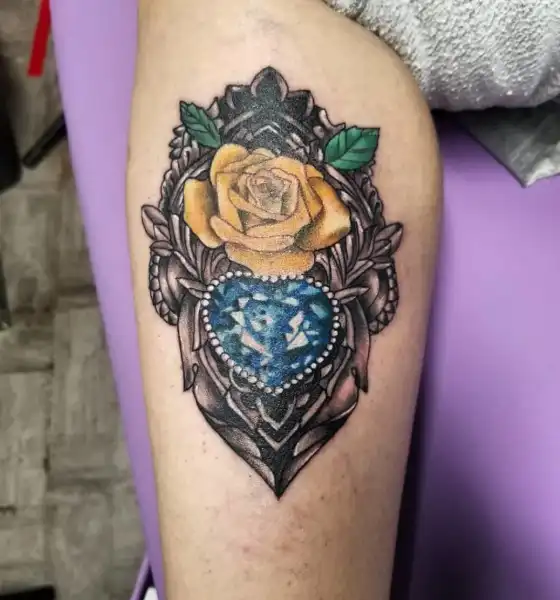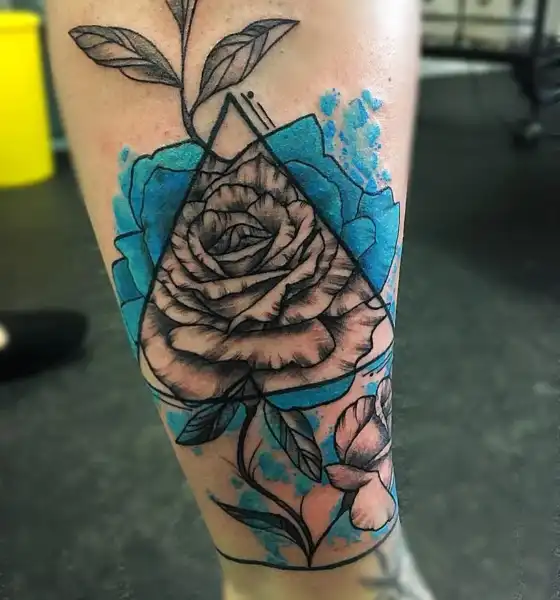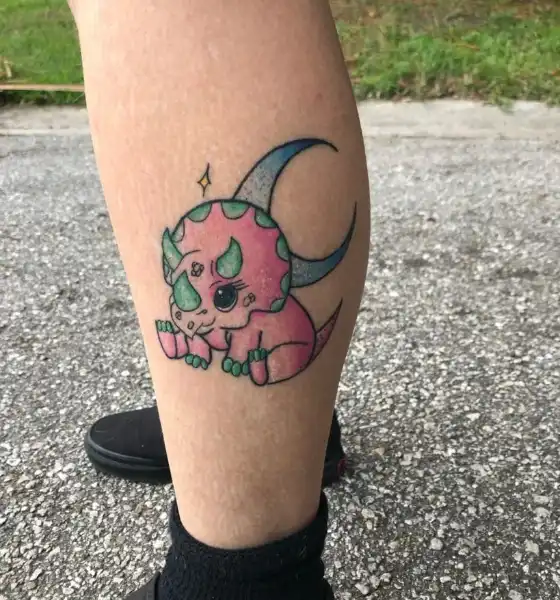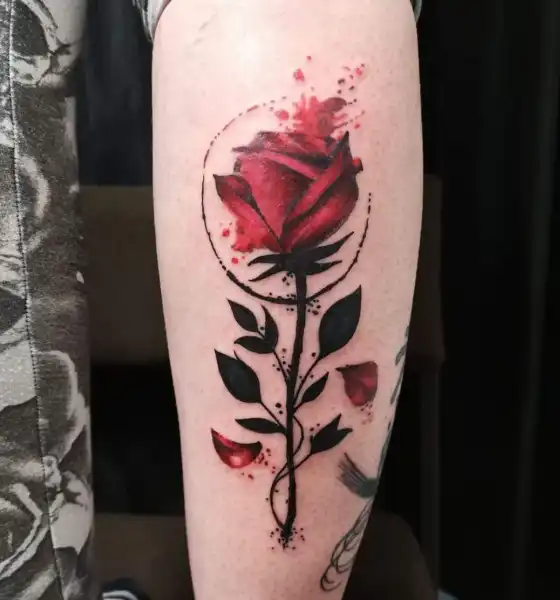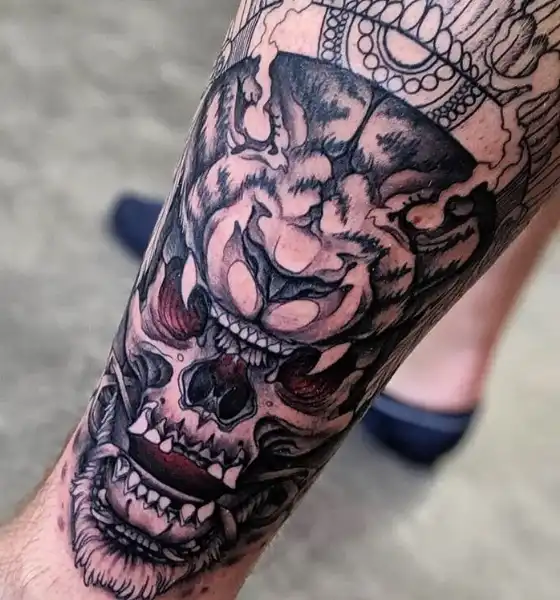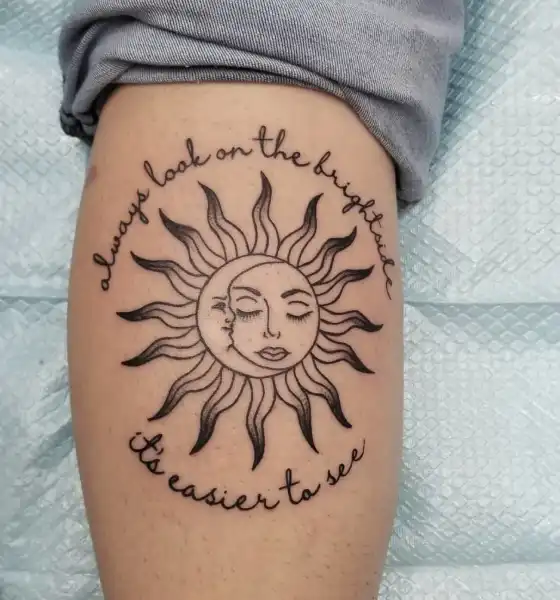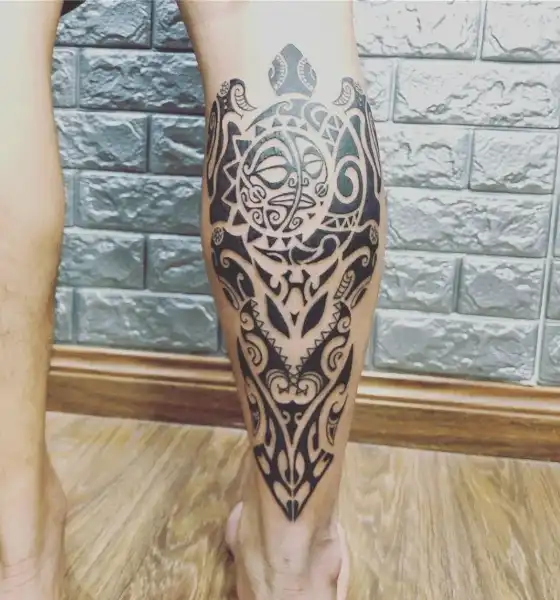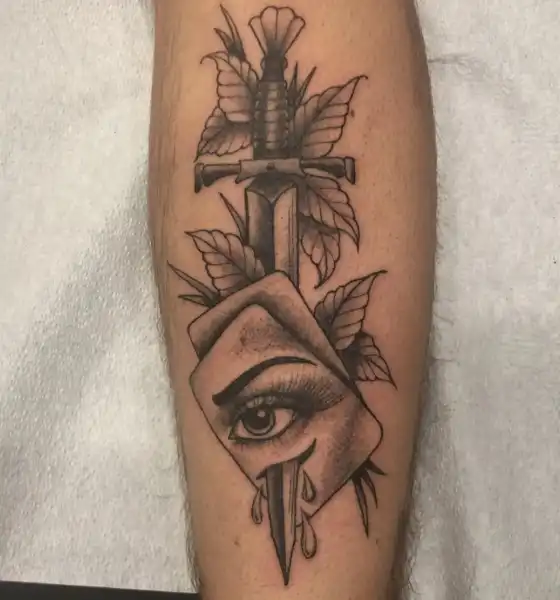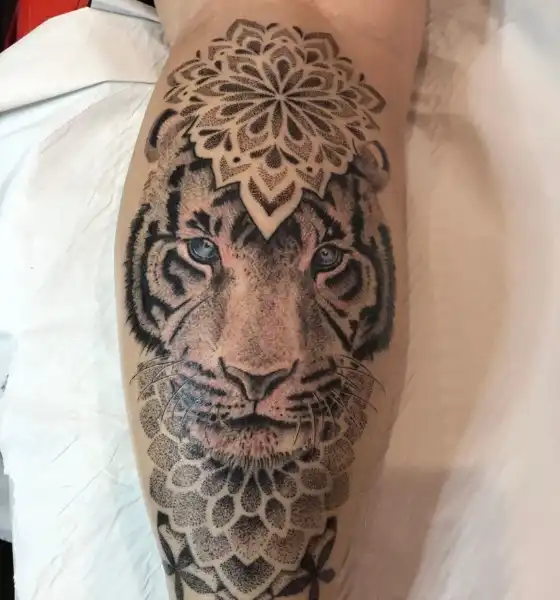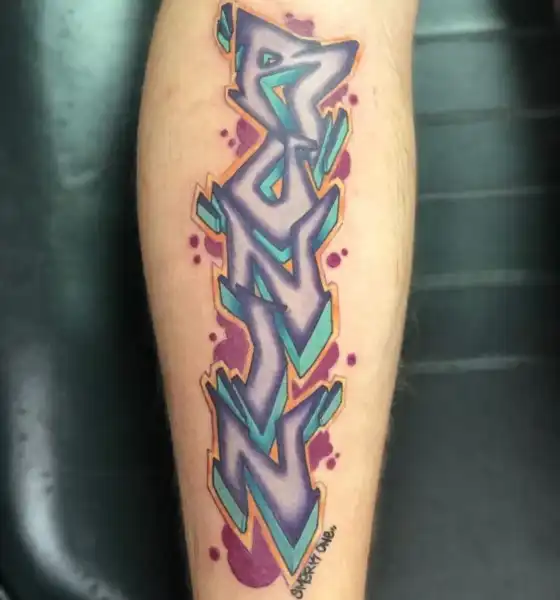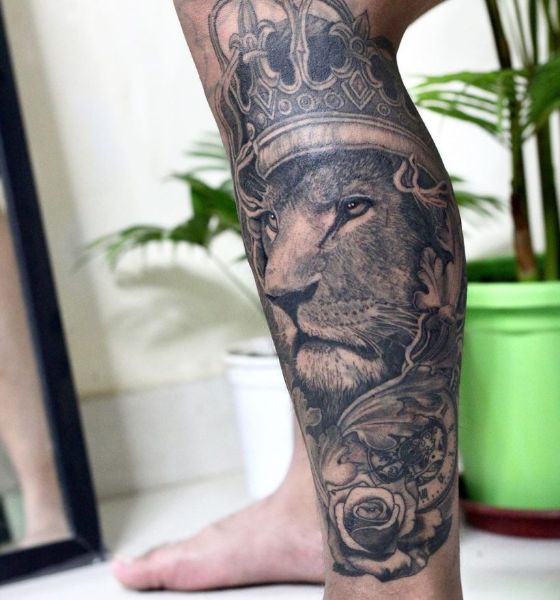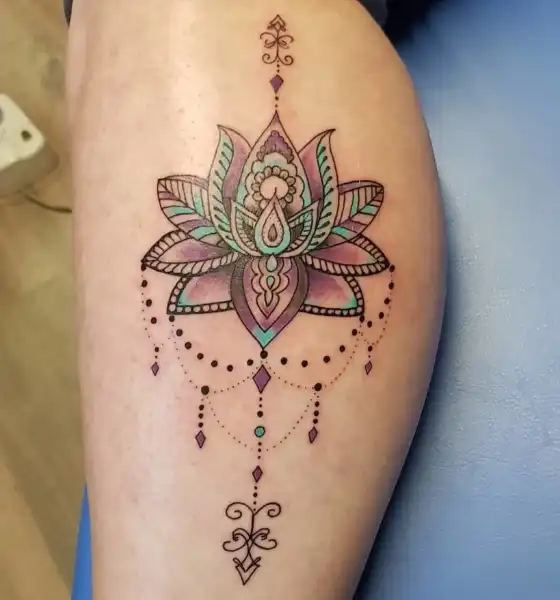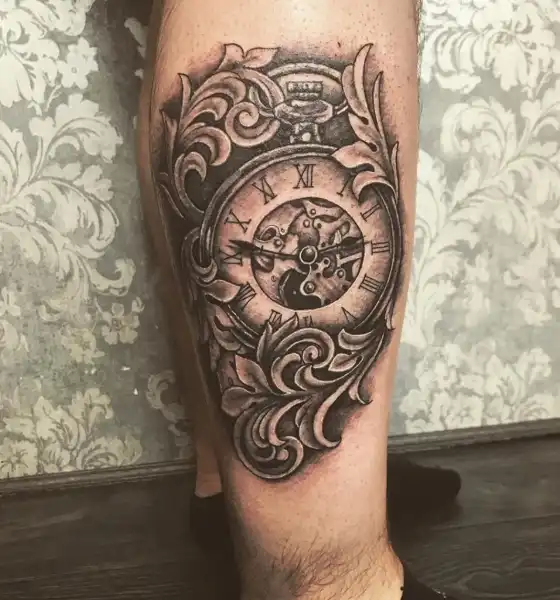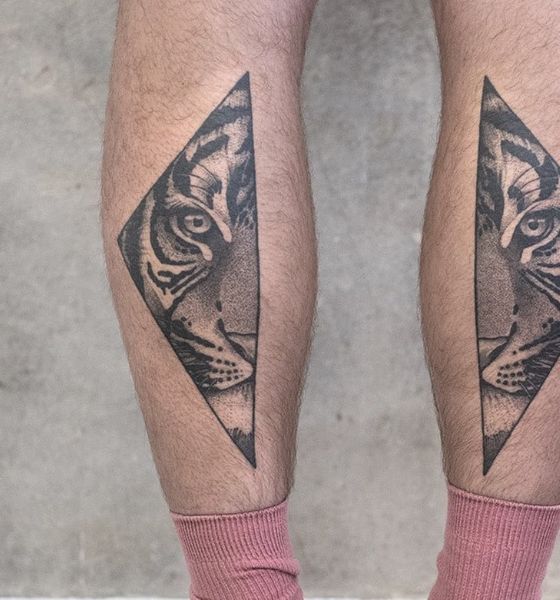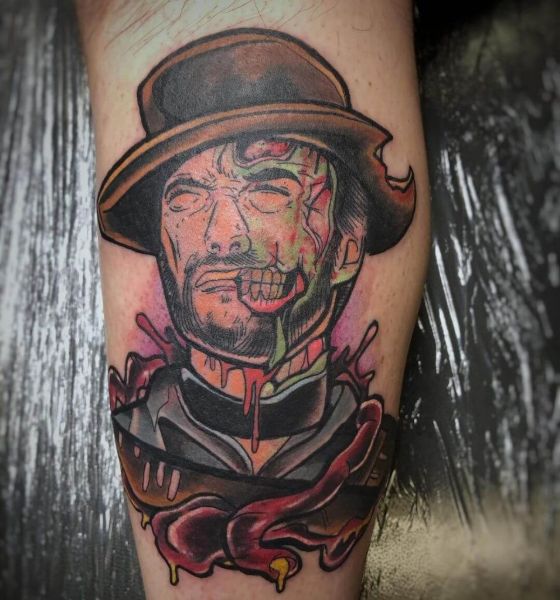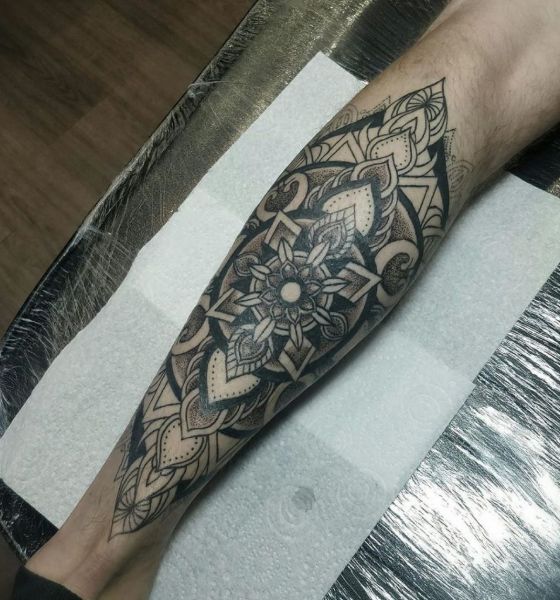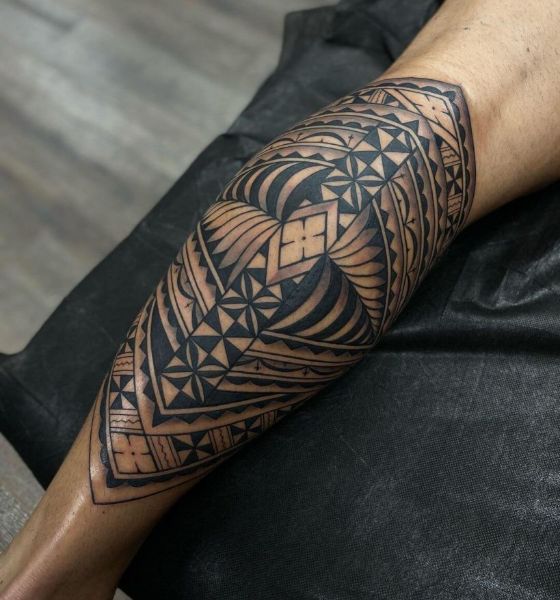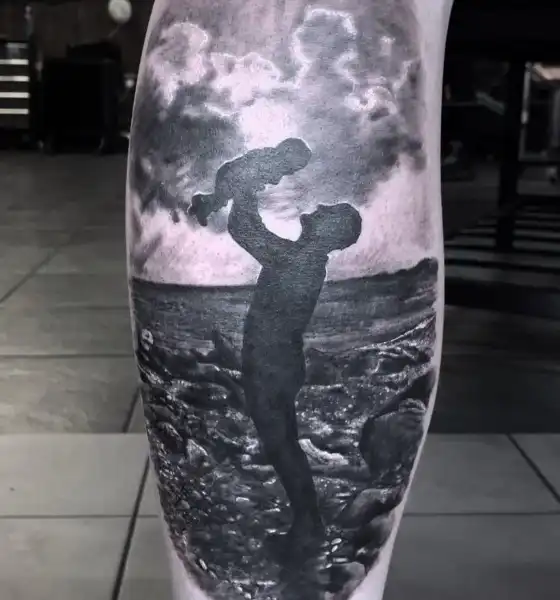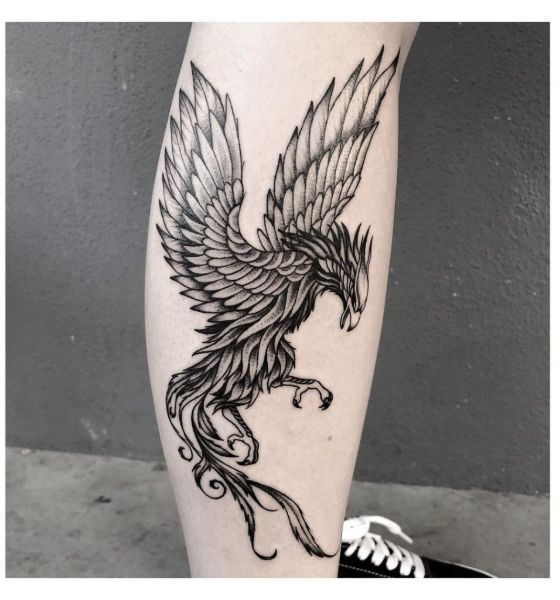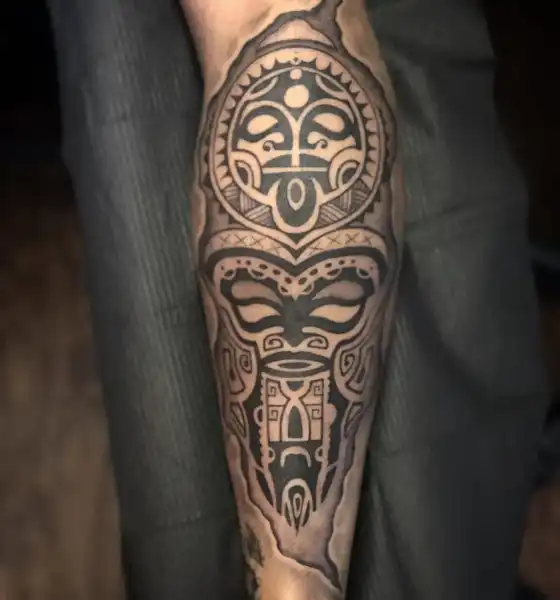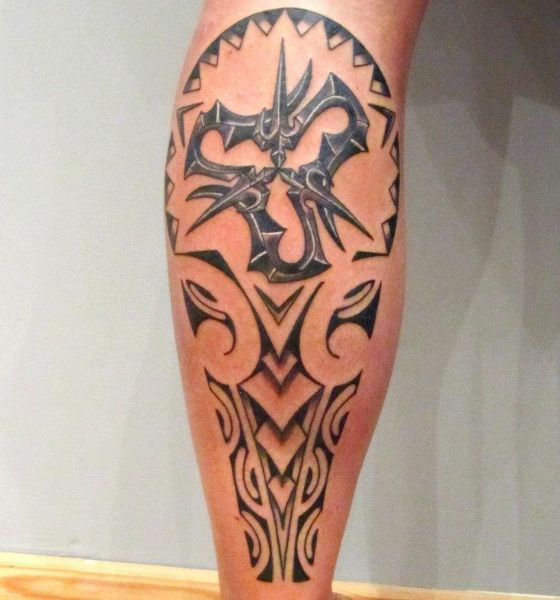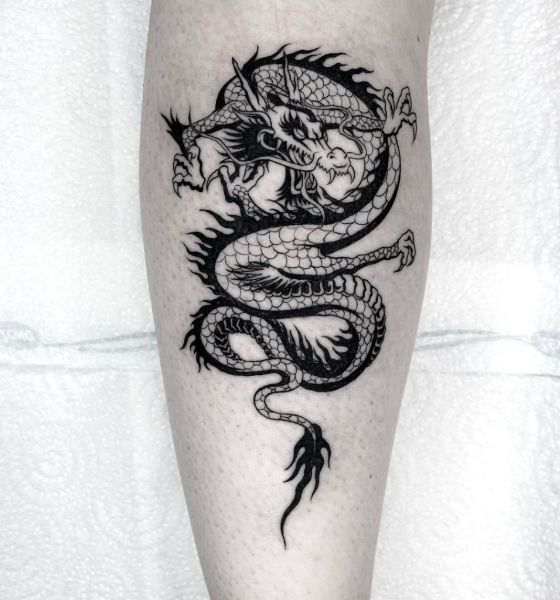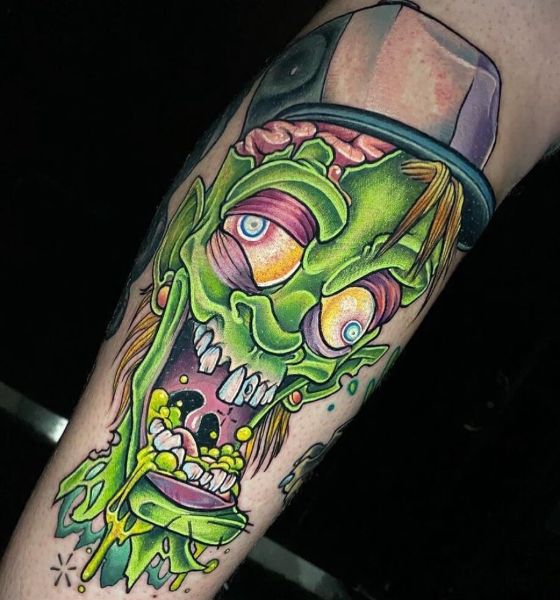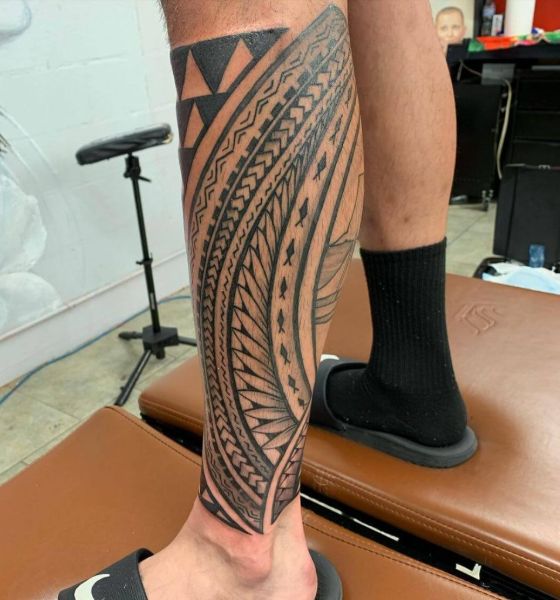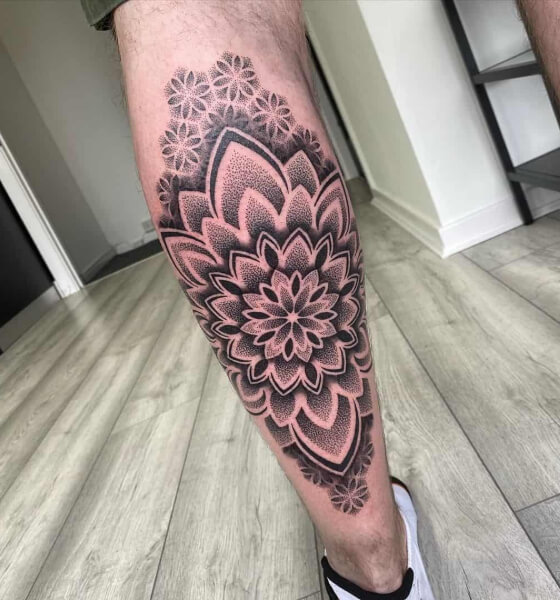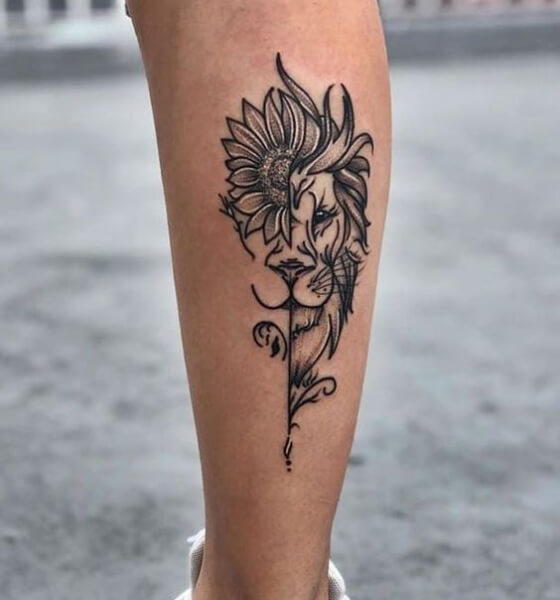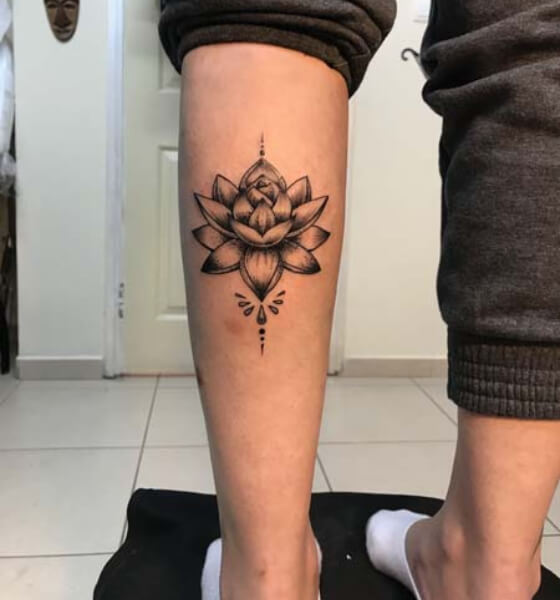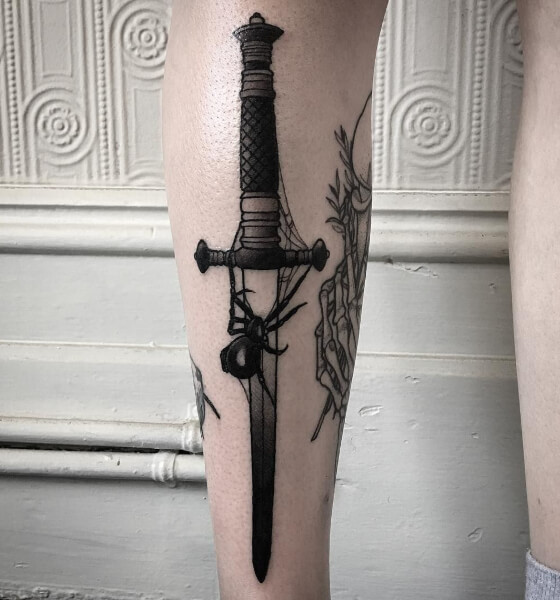 The Bottom Line
So, these are the different calf tattoo ideas for you. We hope this article will help you get some understanding about the calf tattoo design and help you pick the best tattoo for your calf.
Whether you choose a small calf tattoo design or a large one, selecting the right tattoo design is vital. It is due to the fact that a tattoo is a lifetime affair; once done, it's not easy to remove it. Also, tattoo removal processes are excruciating. Some people just get their tattoo at random without giving their design much thought – this is not a good practice at all. There is no point in being impatient with your tattoo design; after all, it will remain with you all your life. So, spend time choosing the right design, do enough research, and when you're ready, get it etched.
Also, it is crucial to get your calf tattoo etched by a professional artist for that lifelong charm!
Happy Tattooing… ☺ ☺
Please follow and like us: