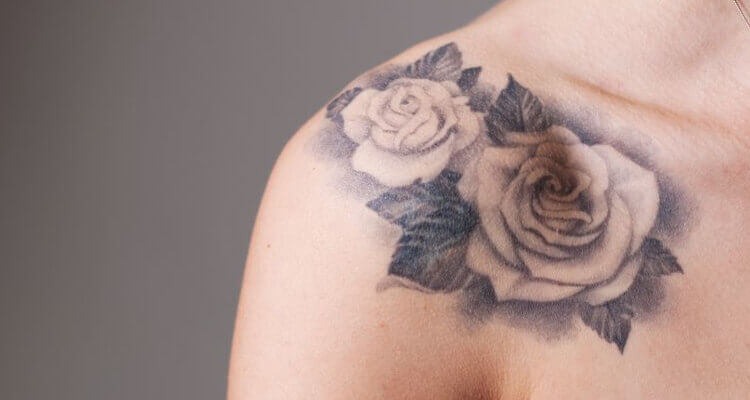 Top 65 Rose Tattoo Ideas
Posted on
You might know that roses are famous for their beautiful appearance and fragrance. But, do you know that roses also make for wonderful tattoo designs. Yes, there are sundry ways you can get a rose tattoo etched on your skin. The best thing is they can be done in almost any color as roses are found in many different colors, from red to white, yellow to pink, etc. Rose tattoo designs look awesome done anywhere on the body.
Rose Tattoo Meaning
This beautiful flower expresses hope, promise, immortal love, balance, and new beginnings. However, don't miss that a rose comes along with thorns. The thorns in the roses symbolize defense, loss, and thoughtlessness. Here is what different color rose represents
Red Rose: Red rose comes at number one when we talk about this beautiful flower. Red roses typically symbolize romance or passionate love; however, they also represent an individual's sacrifice.
Yellow Rose: A yellow rose is a symbol of joy, mature love, and protection against envious lovers.
White Rose: A white rose symbolizes mysticism, purity, and a secret admirer.
Blue Rose: A blue rose usually represents the unattainable or the impossible.
Pink Rose: A pink rose represents healing, first love, and innocence.
Black Rose: A black rose is a symbol of death and farewell, not necessarily gruesome; it can be a message of the memorial.
You will have to see what a rose tattoo means to you when you finally decide to get one on your body.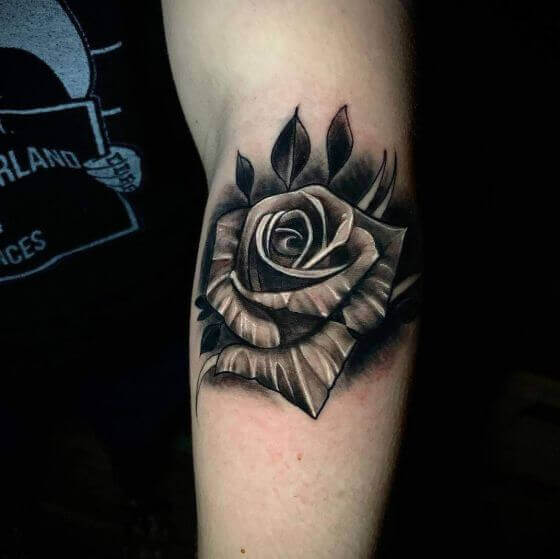 See More: Black Rose Tattoo Ideas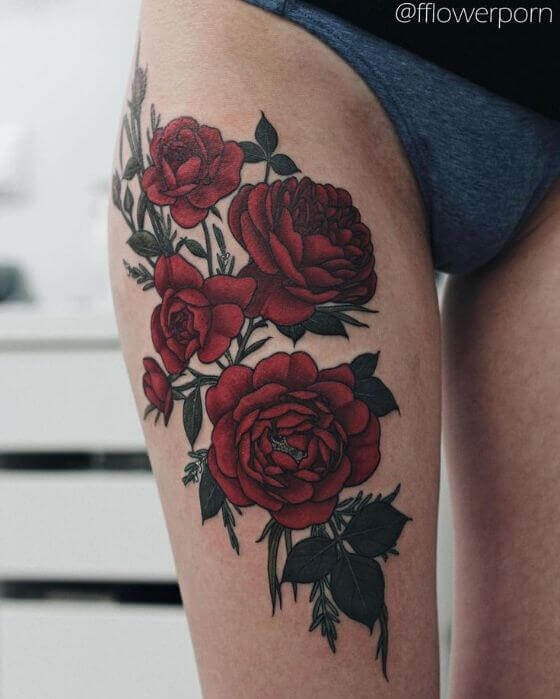 Also See: 51 Best Neck Tattoo Ideas in 2021
Where to get a Rose Tattoo?
You can get a rose tattoo anywhere on your body. The best thing is it looks great in any size, be it a small or a large-sized rose tattoo design. Of course, a small rose tattoo looks mesmerizing, and you can get it etched on your thumb or wrist area. And if you are looking for some whacky rose tattoo idea, get it etched along with funny elements, like a face, skull, etc. Here are the various places where you can get your rose tattoo:
Arms
Shoulder
Back
Nape
Neck
Earlobe
Ankle
Thigh
Calf
Forearm
Wrist
Finger
Shoulder Blade
Tummy
All these places are considered best for a rose tattoo. Besides these places, you can get a tattoo on any other part as well.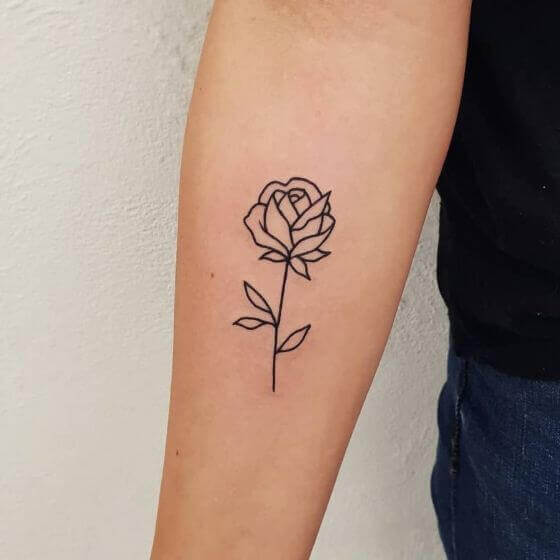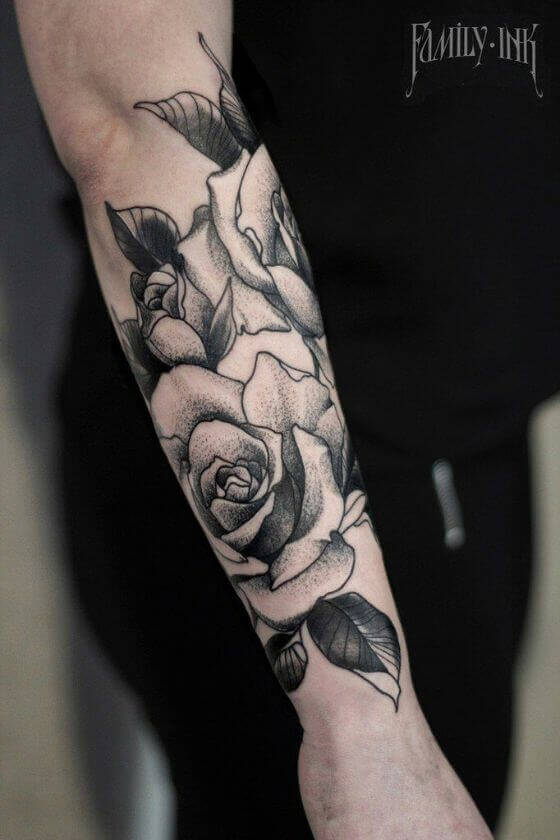 Different Rose Tattoo Designs
There is no dearth of designs when it comes to rose tattoo designs for women or Rose tattoos for men. There are plenty of designs to choose from. For instance, if you are looking for a simple tattoo design, then a black rose would do the needful. However, if you are looking for some amusing tattoo design, go with funky elements with a rose tattoo. Adding some funky elements will make your tattoo design profound and extraordinarily eye-catching. You can have a Snake and rose tattoo, a butterfly and rose tattoo, a skull and rose tattoo, or a face and rose tattoo. Which element you want to add is absolutely up to you. All you have to see is you are getting what represents your personality well.
Apart from this, you can try out a rose tattoo in its original color to make it look real on your skin. A white rose tattoo on the neck will look fantastic. Or you can try out a yellow color rose tattoo on your forearm. You can also try a rose tattoo with a splash for an outside the box tattoo design.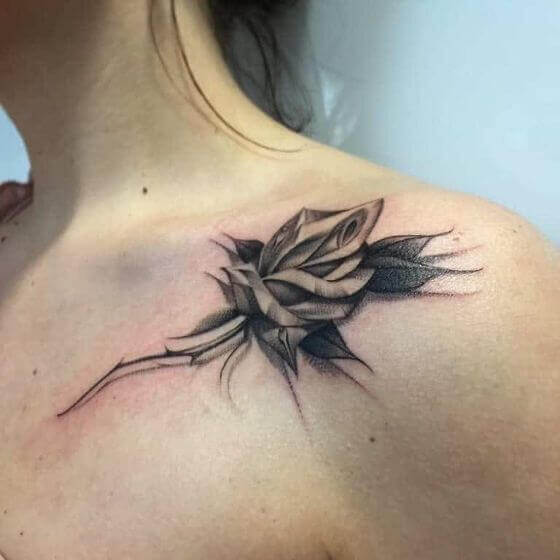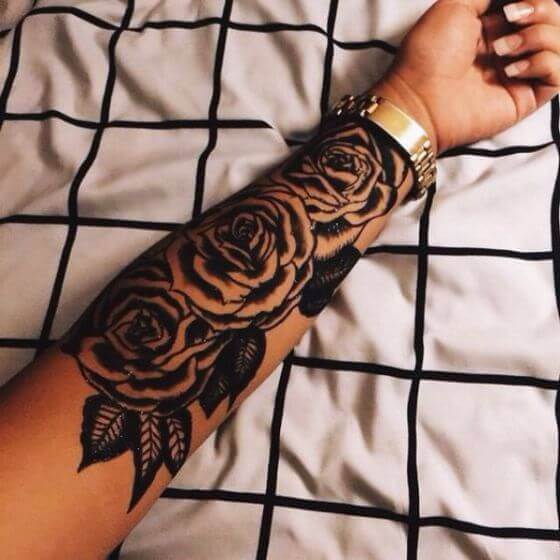 See More: Arm Tattoo Designs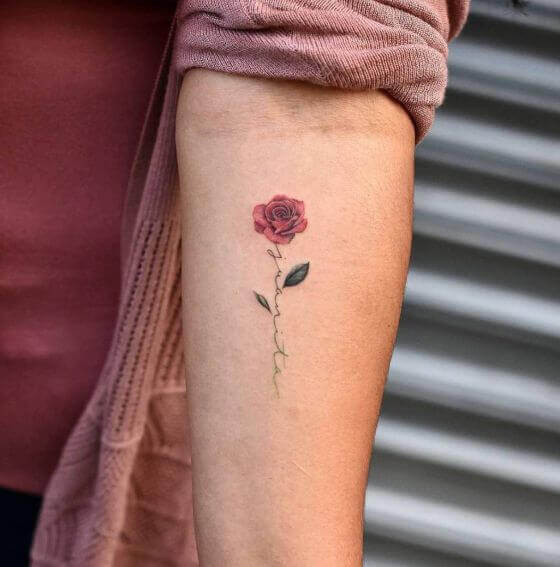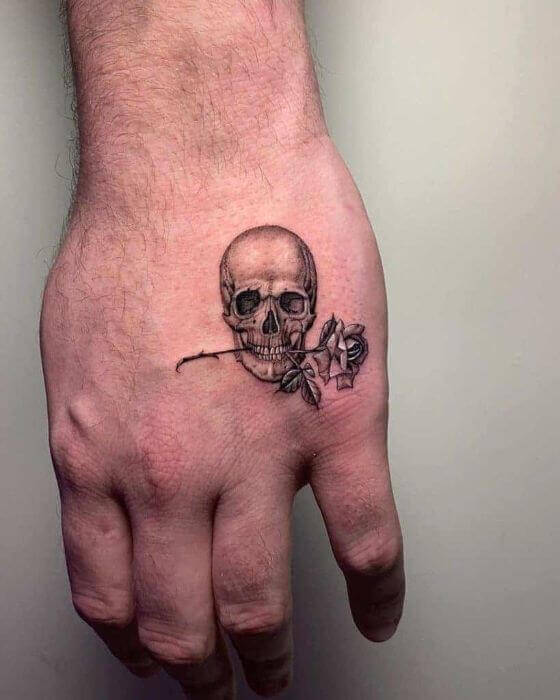 See More: Hand Tattoo Designs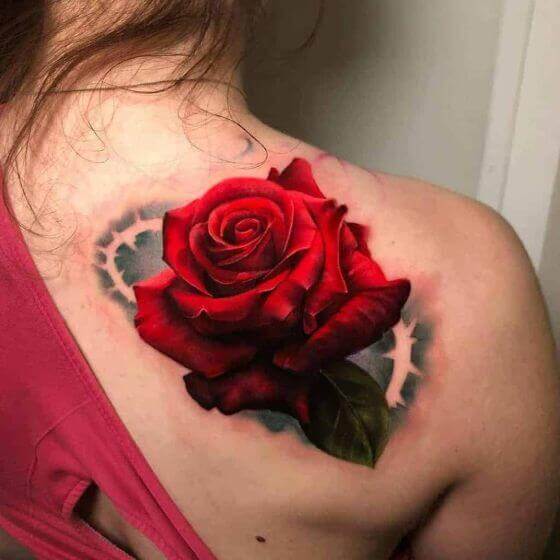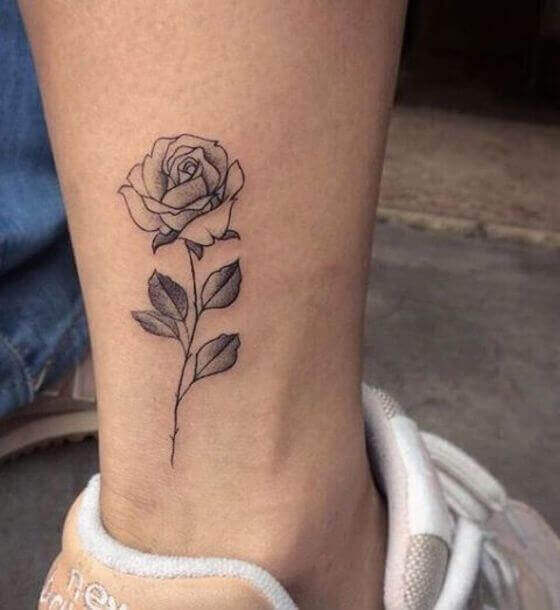 Who should get a Rose Tattoo?
You must be surprised to know that anybody, male or females, can get a rose tattoo. For instance, males can try rose tattoos with elements like a skull, arrow, etc. They can also have a large-sized rose tattoo just in black color ink or a multicolored rose tattoo on their shoulder blade. So far, women are concerned; women can try rose tattoos with quotes, leaves, colored rose tattoos, etc. Even the outline tattoos look awesome in both males and females.
The primary thing you need to consider while going for a rose tattoo is that it should reflect your personality. For instance, a couple rose tattoo will look amazing on people starting their new life as a couple.
See More: Amazing Rib Cage Tattoo Ideas
Also See: Stunning Shoulder Tattoo Designs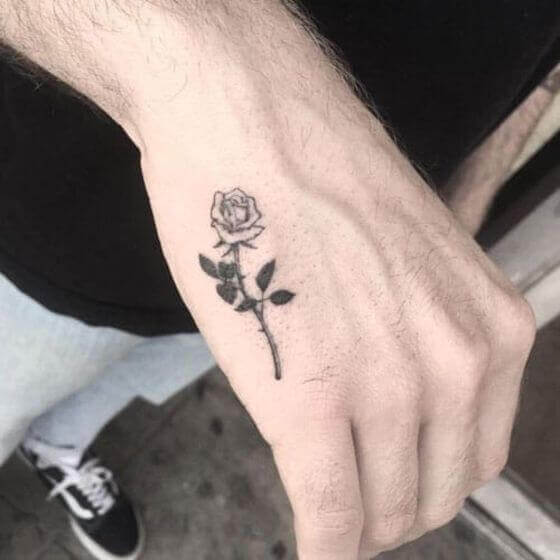 Where to get a Rose Tattoo from?
It is highly recommended that you get a rose tattoo only from a reputed tattoo artist or tattoo studio. Going to some random tattoo artist can lead to disappointments later. Hence, it is good to go to a professional in the first place. Know that professionals possess skill sets that are required to make a tattoo pleasing and up to the mark. You may save a little bit of money by going to some random tattoo artist, but you may not get a satisfactory outcome. And let me be blunt to you, that a tattoo is a lifetime thing. It's not easy to get a cover up or get rid of a disappointing tattoo.
Many people commit this mistake; they choose any artist just like that, and later they regret their decision. And the only option they are left with is a cover-up that again adds to the cost. So, it is good to consider a professional in the first place so that there are no regrets and disappointments!!
Wrapping up…..
Undoubtedly, rose tattoo designs look awesome. Get a splendid rose tattoo that reflects your personality. You can get a rose etched in any size from small to large; it is up to you absolutely!!
Happy Tattooing…… ☺ ☺
Please follow and like us: