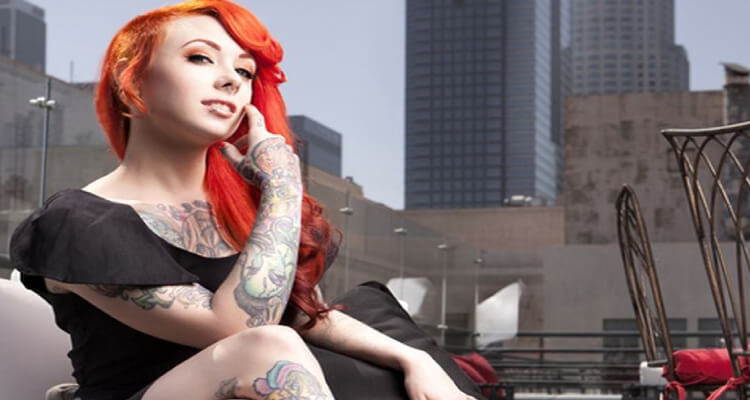 Top 40 Famous Female Tattoo Artists Around The World
Posted on
Tattoo art is not just a male thing, in fact, there are several female tattoo artists famous worldwide. Today, we are presenting you with the top 40 beautiful female tattoo artists around the world. These are all the top most influential female tattoo artists. They are known for making a difference and taking the industry to the next level. Have a look at our list below…….
40 Best Female Tattoo Artists You Should Know
1. Hannah Aitchison
Hannah Aitchison is an American tattoo artist, currently located in Pittsburgh, Pennsylvania. With over twenty years of industry experience, Hannah Aitchinson is one of the most famous female tattoo artists. She has been featured on a number of tattoo reality shows, including LA Ink and Best Ink as a judge. She owns a tattoo studio, namely, Curiosity Shop where she works with her husband Scott White.
2. Petra Hlavackova
Petra Hlavackova, hails from Czech Republic, and is currently located in Berlin. She is famous for her sketchy, heavily lined tattooing style which is mostly done black and white with sporadic bursts of bright colors. Majority of her work features the geometric style of abstract tattooing along with portrait or nature themed artwork. She has earned herself a name in the world of watercolor tattooing. She is an amazing artist, if you are looking for a watercolor tattoo work, then she is the right person.
3. Yanina Viland
Yanina Viland is a Ukranian tattoo artist, currently located in Saint Petersburg. Yanina is known for her sketchy, modern style of tattoo work. Her work heavily emphasizes the use of bold lines and watercolor-esque splashes of color. She has gained popularity across the world for her beautiful artwork. Yanina strongly believes in improvisation, most of her work is improvised, as the result of conversations and inspirations with her clients, family and friends. She has a unique gallery, which you can always get inspired by.
Also See: How Profitable a Tattoo Shop Is?
4. Lara Maju
Lara is a Hamburg based tattoo artist, designer and artist. Her work majorly spans tattoos, visual art and fashion. If you're looking for the hand-poked tattoo varieties, then Lara is the person for you. She is known for her outstanding tattooing skills. She typically uses black ink along with some colors mixed in for a soft wash of pigment.
5. Zihee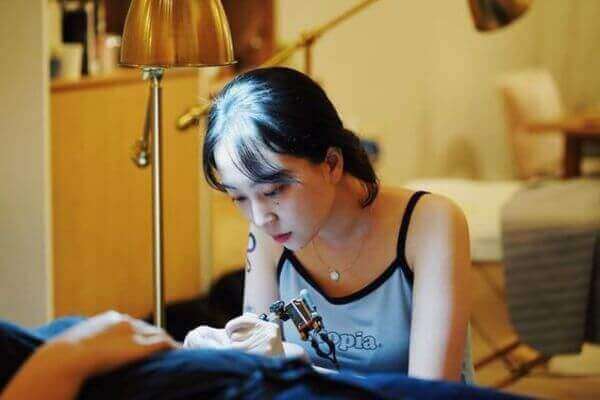 Zihee is a South Korean tattoo artist, presently she is located in Seoul, Korea. Zihee has earned a name for herself through her unique tattoo designs. She has mastered the art of tiny tattoos. Most of her designs include small and colorful flowers and animals. If a tiny tattoo is your choice, then Zihee is your person. Whether you are looking for a tiny rose etched on your ear or a floral painting etched on back, Zihee does it all.
6. Meghan Patrick
Meghan, the New Jersey based tattoo artist. She has been tattooing since 2002, and is famous for creating colorful artwork with a high level of technical skill and enthusiasm. Her subject spans from pop culture, to abstract, and nature themes. She describes her style as "pretty." She has won over 20 awards at various conventions around the U.S. and is currently working at Twelve Ounce Studios in Deptford, NJ.
7. Miryam Lumpini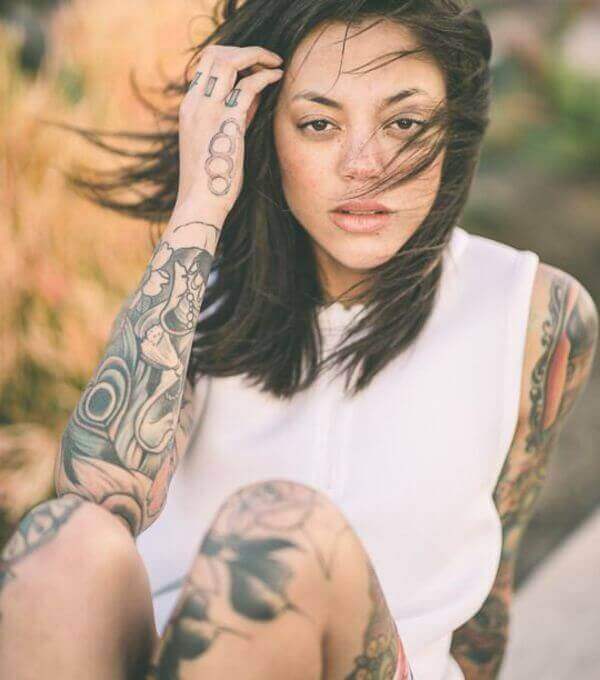 Miryam Lumpini is a Swedish-born tattoo artist and painter. She is famous for her outstanding artwork. Currently she lives in Los Angeles. Her clientele includes celebrities like Jhené Aiko, Swae Lee, and Skrillex. She is known for her bright and bold tattoo designs.
Related: 21 Secrets Of Tattoo Artist
8. Masha Vivo
Masha Vivo is a Moscow-based tattoo artist, and is famously known for her super thin script and delicate drawings and tiny tattoo designs. If you are seriously obsessed with tiny tattoos, then Masha is the one to follow. All her designs her unique and beautiful. She operates from her own tattoo studio – Vivo Tattoo Studio.
9. Stephanie Brown
Stephanie Brown is a tattooist and painter. She has been working in the tattooing industry since 2010. Currently she is located in Chicago and she used to work at Butterfat Studios, a private, appointment-only studio in Logan Square. Her work is mostly influenced by natural elements, like flora and fauna, her tattoos look more like a painting. She is known for her intricate artwork. If intricacy is that you desire, then Stephanie Brown is the one for you!
10. Gabby Colledge
Gabby Colledge is a London-based musician and the tattoo artist. Colledge is very well-known for her cursive tattoos, which she does in her own handwriting for an organic but imperfect look. Her clientele includes celebrities like Jesy Nelson, who got her "girl power" tattoo from Colledge. Besides, she has done a lot of ribcage tattoos. Her work spans from nature to abstract line work to sentimental quotes.
11. Megan Massacre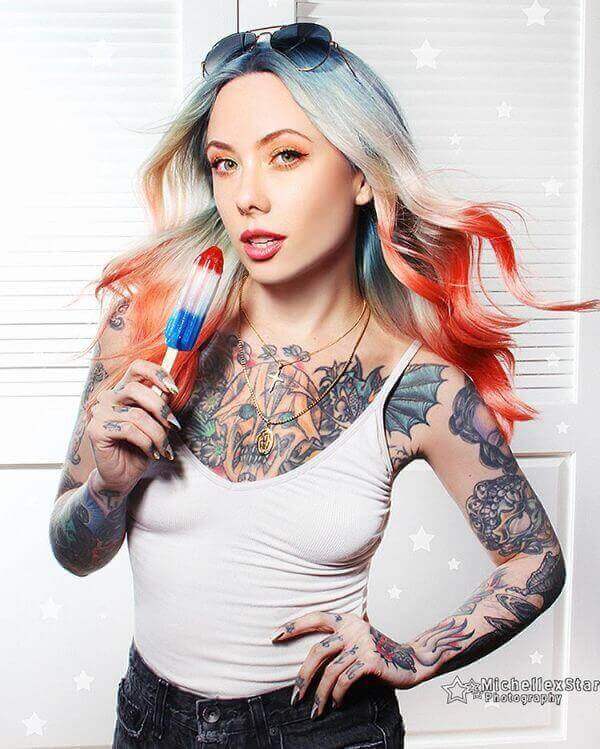 Megan Massacre started tattooing in 2004 when she was just 18 years old. She has been featured on TLC's America's Worst Tattoos and NY Ink and Fuse's Bondi Ink. Megan has authored many books, in which she has detailed her tattooing experiences. Megan co-owns NYC's Grit and Glory and has tattooed high-profile clients, including Zayn Malik.
12. Brittany Randell
Brittany is a Toronto based illustrator and tattoo artist, her work majorly focuses on the biology of people, nature and animals or even a combination of these things. She is known for tiny scripts and intricate portraits. If you are interested in a tiny tattoo, then Randell is the right person to get it done.
13. Amanda Wachob
Amanda Wachob is a New York City-based tattoo artist. She is known for her innovative and conceptual body artwork. If you're looking for impressionist-style paintings, just like Van Gogh's "Starry Night", then, follow Wachob. Her tattoos look like colourful paintings done on her body. Besides, she also creates abstract tattoo artwork along with more realistic designs.
14. Lisa Orth
Lisa Orth is Los Angeles based tattoo artist, who is known for creating intricate tattoo designs with bold black lines. Majority of her work features picturesque landscapes or other nature-themed designs. She is an outstanding and female tattoo artist.
15. Alex Strangler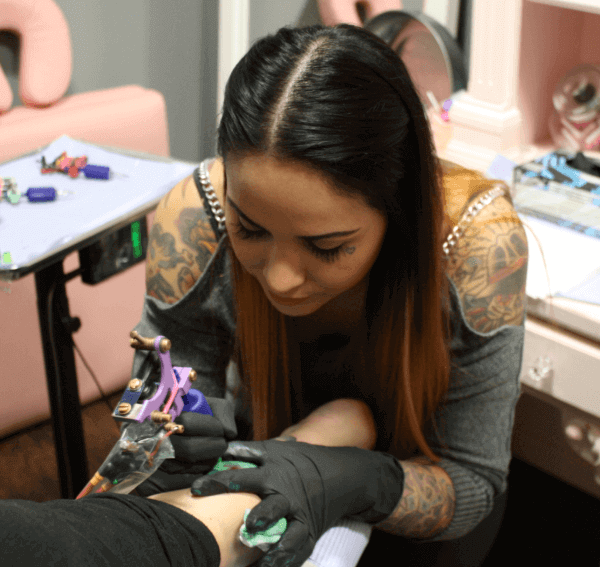 Alex Strangler is a CA based tattoo artist, who has taken the art to another level. She is known for her artwork world-wide. She owns her own tattoo studio in Studio City, CA. Majority of her work is influenced by pop culture, such as Disney, the Simpsons, South Park, etc. that features aqua, purple, and pink tones most of the time. Her style can be described as Neo-Traditional.
16. Kandace Layne
Kandace Layne is an Atlanta based tattoo artist, who is particularly known for her henna- and mehndi-inspired tattoo designs. Layne has mastered geometric and mandala tattoo designs. Her work looks exceptional and beautiful. If you are looking for intricate artwork, then Layne is the person to contact.
17. Ryan Ashley Malarkey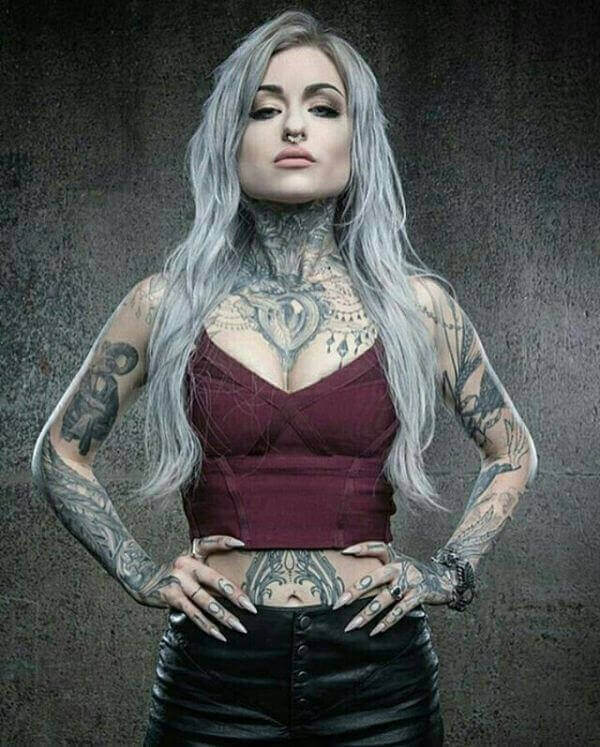 Ryan Ashley Malarkey is an American lady tattoo artist and fashion designer. She has made her appearances on the television show Ink Master and its spin-offs. She has taken formal training in fashion designing and the same reflects in her tattoos as well. Malarkey specializes in black-and-grey designs with beadwork, lace detail, and ornamental jewels. She became the first woman to win Paramount's Ink Master in the year 2016. She owns a private studio in NYC, and she also tattoos at conventions around the world.
18. Sarah Miller
Sarah Miller is a Public Figure, Tattoo artist, and world traveler, who is currently located in Pittsburg. She was one of the competitors in the hugely popular TV show Ink Master. She entered the tattoo business in the year 2009 and has gained immense popularity for her portraiture. Besides, she specializes in pin-ups as well. She operates from her studio Wyld Chyld Tattoo in Pittsburg, PA. The majority of her work is influenced by the hard-core subjects from the Neo-Classical, Romantic, and Art Nouveau periods in France.
Also See: How Much To Tip A Tattoo Artist?
19. Mira Mariah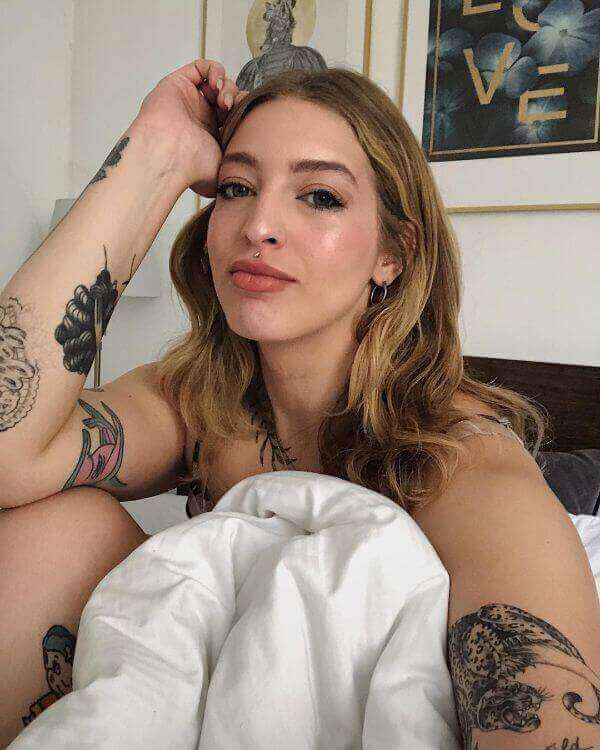 Mira Mariah, better known on Instagram as GirlKnewYork is a Brooklyn based tattoo artist. She has only been tattooing for four years. However, she has garnered quite the following on Instagram in such a small duration. She is popularly known for her whimsical, linear tattoo designs. Mariah's designs are easily recognizable. She is known for celebrating her disability through tattooing.
20. Tamara Lee
Tamara Lee is Melbourne based tattoo artist, who is renowned for her dot-work. She has been tattooing for nearly 10 years now. Besides doing dot work, she also specializes in geometric and floral pieces. Tamara works at Sacred Gold Tattoo in London and Two Snakes in Hastings. She has earned herself a name in the industry by her flawless symmetry and overlapping tattoo designs. Lee specializes in a stippling technique, the technique of applying ink in small dots for a gradient effect.
21. Grace Neutral
Grace Neutral is a model, television presenter, and hand-poke tattoo artist, currently located in the United Kingdom. She has over half a million followers on her Instagram. She is the presenter of an I-D magazine documentary Beyond Beauty. Neutral entered the tattoo industry as a piercer before hand-poke tattooing, a machine-free tattooing method. She is acclaimed as one of the best hand-poke tattoo artists. Previously she worked with Good Times Tattoo and has also attended the London Tattoo Convention with them in 2014. Currently, Neutral works at her own studio- Femme Fatale Studio in Hackney Wick.
22. Lauren Winzer
Lauren Winzer is an amazing tattoo artist, who is currently located in Sydney, Australia. She is famous for her unique and fun style tats. Lauren has tattooed world-famous celebrities, including Miley Cyrus, Post Malone, and Katy Perry. Lauren is known for her quirky artwork. If you're looking for a fun throwback tattoo dedicated to your Disney and Nickelodeon favorites, then Lauren is the right choice.
23. Kat Abdy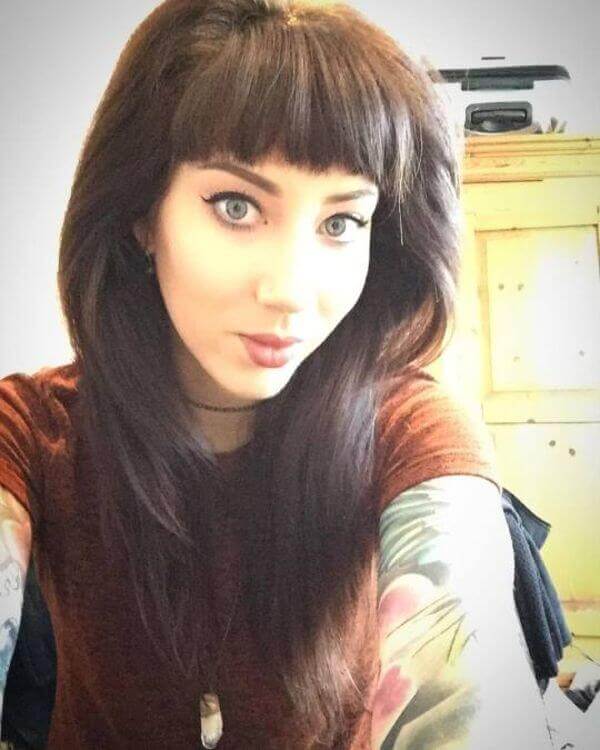 Kat Abdy London based tattoo artists who works at Cloak and Dagger Tattoos in London, England. Abdy is renowned for her Neo-Traditional tattoo designs that majorly focus on dark and contrasting colors. Majority of her designs are influenced from the Greek Renaissance. Most of her tattoos are larger scale with a lot of detailing and intricacy.
24. Rachel Baldwin
Rachel Baldwin is the UK based tattoo artist, she works at Bold as Brass Tattoo in Liverpool. She describes her style as "girly traditional." She is famous for cute, colorful animal-based tattoo designs. Besides, Baldwin's artwork is strongly influenced from the artwork of Disney, as well as classical horror movies like the Shining.
25. Cally-Jo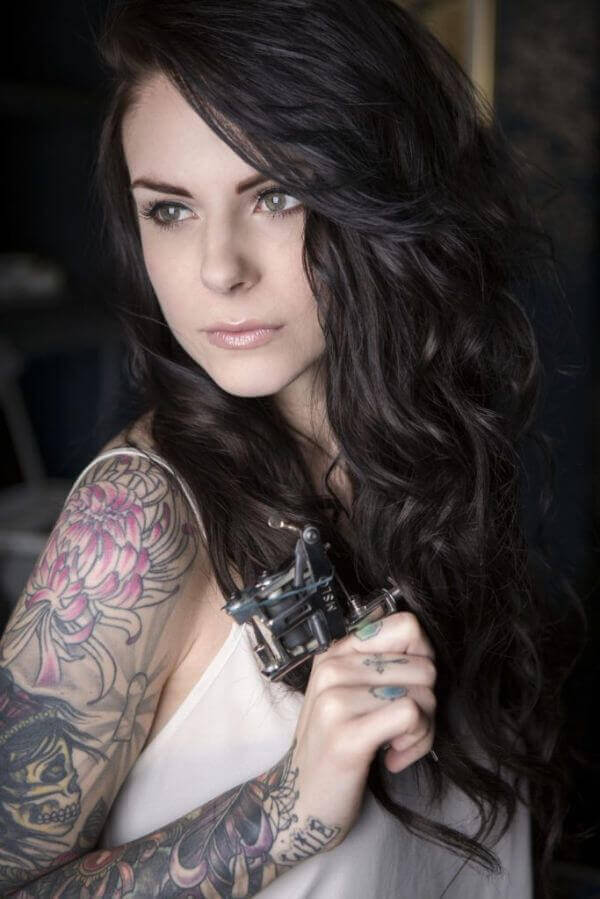 Cally-Jo is a NYC based tattoo artist. While pursuing her Fine Arts, she experimented with the energetic and bold designs of graffiti and mixed media, which is clearly visible in her tattoo designs. She has mastered pencil drawing at the Winchester School of Art, which reflects in most of her artwork. More often than not, her work features human skulls as the subjects. Cally-Jo is well-known for grayscale tattoos, which involves a lot of shading. Besides skulls, the other subjects that she loves to work on include, hyper-realistic animal portraits.
26. Sasha Unisex
Sasha Unisex is a Russian Tattoo artists. She is one of the best tattooists in the world. Her unique tattooing style has gained popularity around the world and formed the basis of products created under the same brand. Sasha is very well-known for the graphic watercolor tattoo work. That's what made her so famous across the world.
27. Sara Fabel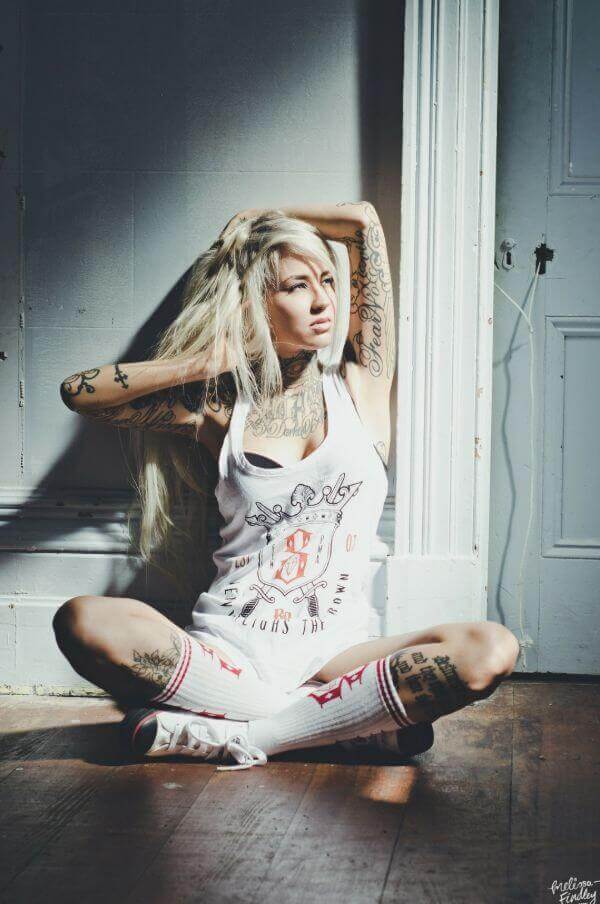 Sara Fabel is a Finnish actress, model, illustrator, and tattoo artist. Besides, she is an avid traveler who has spent most of her adulthood traveling the world. She is an outstanding tattoo artist, who is famous for her blackwork, with strong lines and minimal shading. Most of her designs include, horned skeleton or ghoulish zombies etc. She is very active on social media and can be found on most social media handles.
28. Ryan Ashley
Ryan Ashley is a US based tattoo artist, who co-owns the Strange and Unusual Oddities Parlor in PA, along with her husband. Ryan is known for her detailed realistic tattooing style. More often than not, she does freehand tattoos (without sketching a tattoo onto the body). That's the reason her work always has natural flow and curves of her subject. She is famous for her unique style, which makes the tattoo look unusual and gorgeous.
29. Jess Chen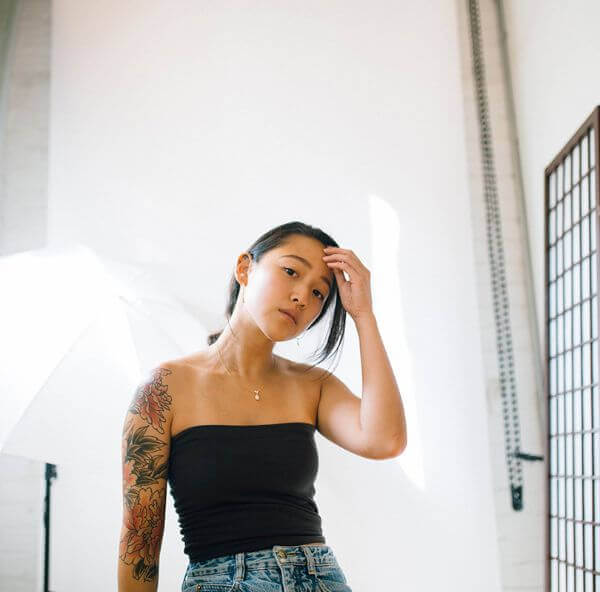 Jess Chen, the Toronto-based artist has earned both name and fame for herself. Tattooing is more than just a job for Jess Chen. It's sacred! She is very well-known for her artistic approach and playing with shapes, lines and colors, and making her subjects' bodies as much a part of the tattoo as the tattoo itself. She is not only known for her minimal tattoos, but also she's known for her sketchy floral designs.
30. Jessica Downer
Jessica Downer, the California based tattoo artist, who is known for her realistic tattoo designs. Majority of her work spans black-and-gray and realistic horror-themed ink. She is an amazing tattoo artist, who can be found at InkSanity, Lake Elsinore, CA.
31. Rose Hardy
Rose Hardy is from New Zealand, currently she is located NYC. She is famously known as the only woman judge who has been judging Ink Master for the past 11 seasons. Though Hardy specializes in neo-traditional tattoo, her black-and-grey and color realism artwork is equally mesmerizing.
32. Rit Kit Tattoo
Rita "Rit Kit" Zolotukhina, a Ukrainian tattoo artist, who is known for making "botanical fingerprints on the bodies of other brave nature lovers." She uses natural leaves and flowers as her guide, her tattoos are virtual impressions that capture all the delicate details of nature. She is known for experimenting and pushing the boundaries of the field. She always wanted to move beyond conventional work and that's what became her inspiration for her "live leaf tattoos". Majority of her work is inspired by nature and elements of nature. Rita's life-like tattoos are modeled after her customers began choosing actual plants.
33. Krissy The Butcher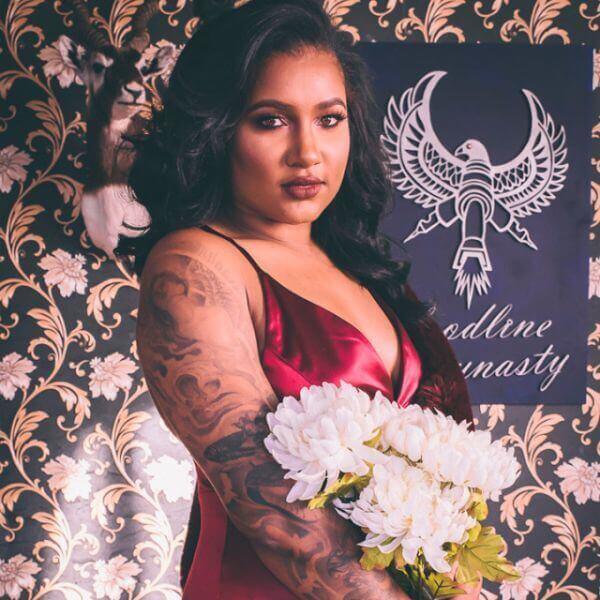 Krissy the butcher is renowned for her intricate grayscale body art. Krissy is a Michicgan based tattoo artist who co-owns her own tattoo studio in Michigan. She is known to create just about any design her clients would ask for! Her designs are super personal, which are mostly Egyptian, Indian, Thai, and African images. So, if you are looking for a gorgeous tattoo design that resonates well with your culture, Krissy is the right person to contact.
34. Whitney Seanor
Whitney Seanor is located in Pittsburg, PA, and is known for amazing portraiture. More often than not, her subjects are Hollywood and film icons, such as Maude, Robin Williams, etc. Besides, she is also known for inking realistic animal and nature themes as well. Most of her work is done in black and white grayscale with occasional splashes of color. Seanor started tattooing in the year 2010, and has earned 1st place awards at the Pittsburgh Meeting of the Marked tattoo convention for her black and grey portraits 2 years in a row, and 1st place Black and Grey portrait at the 2013 Steel City Pittsburgh convention.
35. Moni Marino
Moni Marino, an Italian tattoo artist, who is famous for her photorealistic, colorful style, and black-and-gray Chicano style. She works at her personal studio in Vienna. She started tattooing in Germany, and became so popular there that her German clients make trips to Austria for tattoo appointments. Her favorite subjects include, Venetian masks and portraits of beautiful women. She is an outstanding tattoo artist and can be contacted if you are looking for an intensely expressive tattoo work.
36. Jade Quail
Jade Quail, is California based tattoo artists, who is known for linework and dotwork. Most of her geometrically-inspired work is done in black and gray that boasts a high level of technical skill. Jade's work spans from beautiful nature to horror-themed portraiture. She works at Inland InkSpot Tattoo Co. in Lake Elsinore, CA.
37. Pony Wave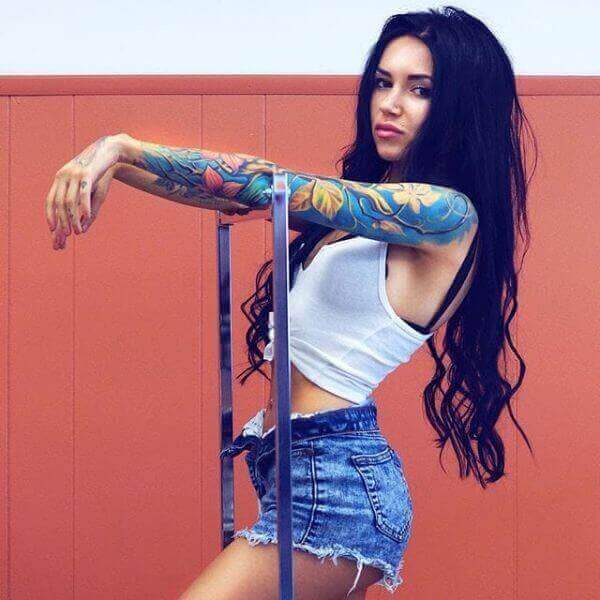 Pony Wave, a Los Angeles based tattoo artist, who is known for her mind-blowing realistic tattoo designs. More often than not, Pony's art is influenced by elements from nature. If you are looking for a realistic artwork on your body, then Pony is the one to approach.
38. Whitney Havok
Whitney Havok, a Washington based tattoo artist, who is extremely famous for her versatile artwork. Her work spans the hyper-realistic portraiture. She majorly focuses on Neo-Traditional style of tattooing. She is a wonderful tattoo artist who can be found at Paradox Tattoo in Bonney Lake, Washington.
39. Kat Von Drachenberg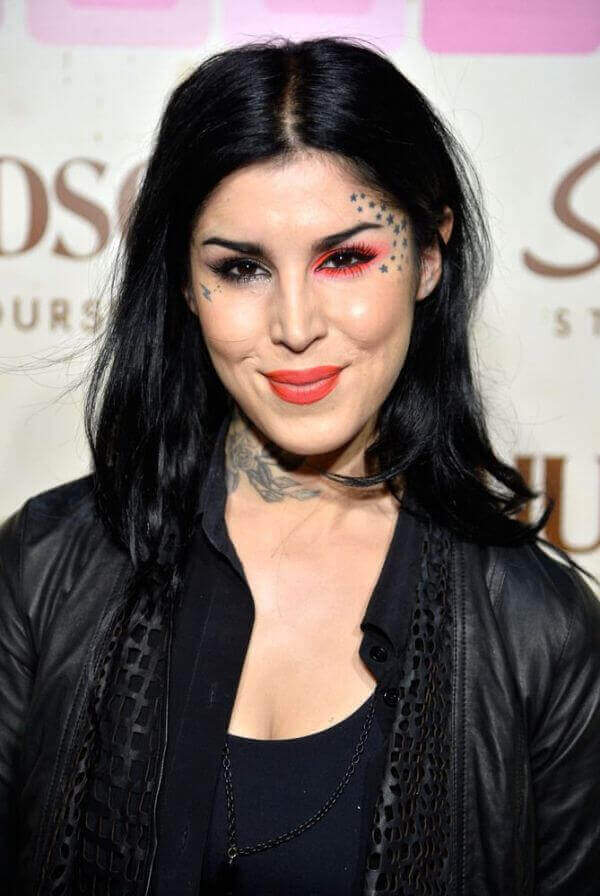 Kat Von Drachenberg, popularly known as Kat Von D, is a Mexican-American tattoo artist, musician, author, model, entrepreneur, and television personality. After starring in Miami Ink and LA Ink, Kat has become the most recognizable artist on television. Besides, Kat has also developed one of the most successful beauty brands under the sun. She is the most followed tattoo artist on social media and has also been on the cover of INKED 5 times.
40. Shanghai Kate Hellenbrand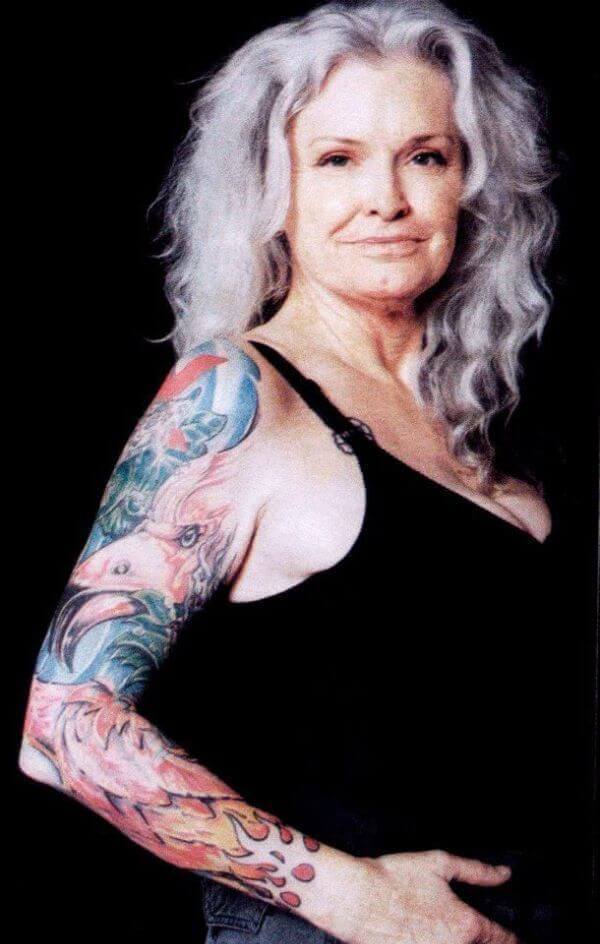 Shanghai Kate Hellenbrand, often referred to as "America's Tattoo Godmother", a title that she deserves for all the good reasons. She has been in the industry for over 40 years now. She began her career as the tattoo artist in the year 1971, when hardly people used to enter this industry. Her dedication to her craft has made her standout in the industry. Hellenbrand was even invited by Norman "Sailor Jerry" Collins to become part of The Council of Seven at the first international tattoo convention in Hawaii. Hellenbrand owns a tattoo studio viz., Shanghai Kate's Tattoo Parlor in Austin, Texas.
Summing it up……
So these are the best female tattoo artists around the world. You can choose the one who fits in your needs and accordingly can get your tattoo done. These women have taken the art of tattooing to another level altogether. Now it is no more the field of only males, females are equally dominating the tattoo business world-wide. Probably setting the best example of women empowerment across the world.
Happy Tattooing…. ☺ ☺
Please follow and like us: