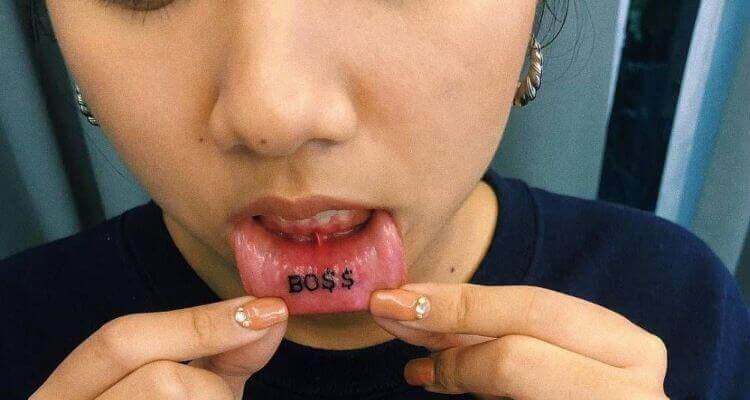 45 Best Lip Tattoo Ideas
Posted on
Lip tattoos….. Oh the thought only gives Goosebumps to many people; however, some really find the lip tattoo ideas very exciting and thrilling. If you're in the latter category, then here are some facts that you really need to know about lip tattoos.
Have a look…..
People who get lip tattoos get their inner lip inked.
You can get only a small tat etched on your lip. People prefer to get words, such as Cheers, Create, etc. etched on their lips
Many celebrities, including Kendall Jenner, Ke$ha have got lip tattoos. Kendall Jenner got "Meow" etched on her inner lip, while Ke$ha has got "Suck It" inked.
Lip tattoos fade the fastest, especially the inner lip tattoos. Most lip tattoos fade within one to five years, and some fade in even weeks to months.
Because the mouth is a different part of the body to keep clean, the risk of infection may be higher in a lip tattoo.
Since lip tattoos fade faster than most others, so you'll need touch-ups every few years if you want to keep it vibrant.
Lip tattoos are very painful, as lips tend to be sensitive. So, if you're planning to get a lip tattoo, then be prepared for the pain that comes with tattoos on lips.
Besides pain and other possible infections, other potential risks include swelling, scarring, allergic reactions (possibly anaphylaxis), and blood-borne illnesses.
What shall you do to prevent infection and potential risks?
First things first, choose your tattoo artist with care. Ensure they have a solid reputation and work for a registered tattoo parlor with valid certificates on display. According to studies, 0.02% of all negative reactions to tattoos are severe; therefore, it is critical to be aware. Ask your tattoo artist what precautions they take to keep you safe. Also, it is crucial to follow your tattoo artist's aftercare instructions religiously.
Plus, to reduce your risk of infection or other negative side effects, ask your tattoo artist for some helpful tips on preparing your mouth ahead of time.
Lip Tattoo Ideas to Get Inspiration From
Here are some of the best lip tattoo ideas for you to get inspired by…
A Smiley symbol etched on lips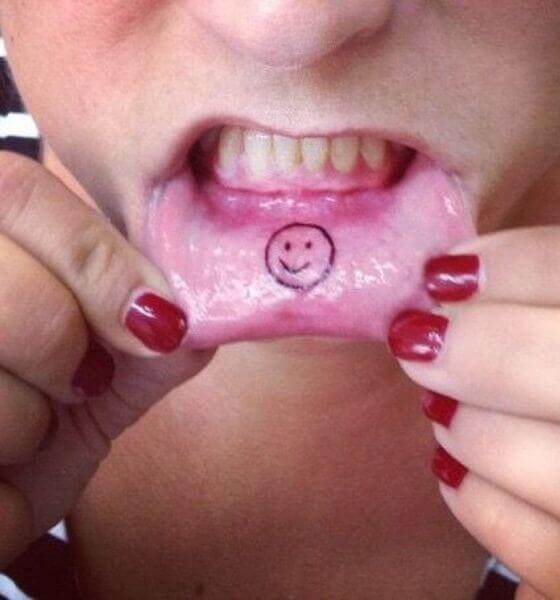 Heart symbol etched on inner lips
A Diamond symbol on your lips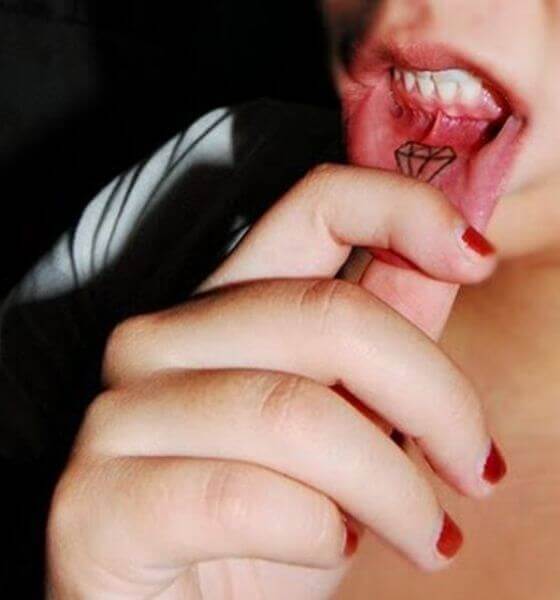 See More: 25 Marvelous Diamond Tattoo Designs
Infinity symbol lip tattoo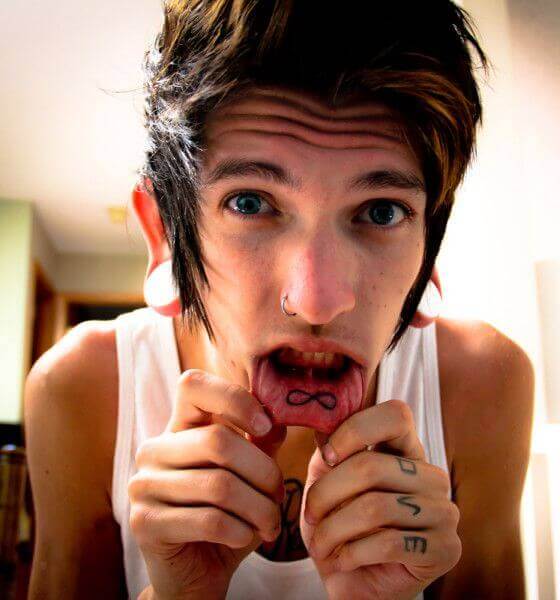 Musical Note symbol lip tattoo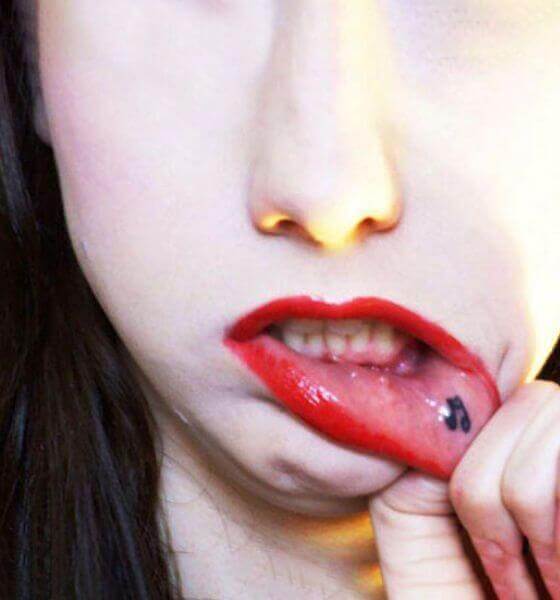 Also See: Behind The Ear Tattoo Ideas
"LOVE" etched on inner lips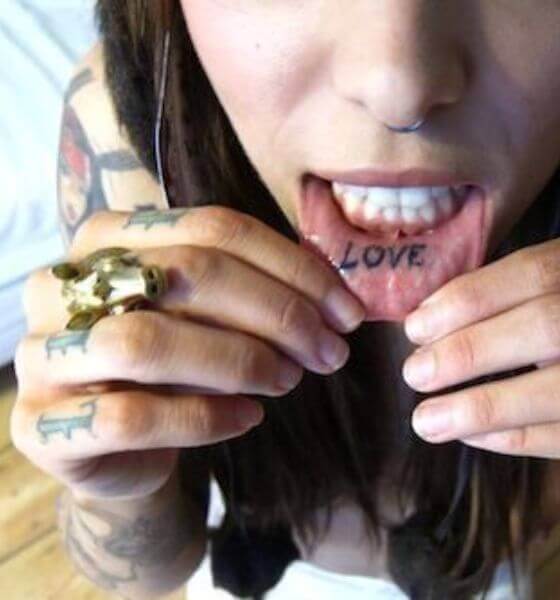 A Crown etched on inner lips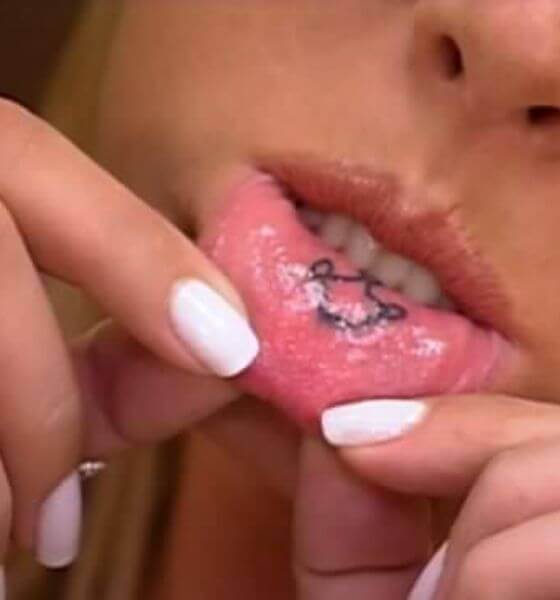 Kitty lip tattoo
"LIFE" lip tattoo
Related Search: How Long Do Lip Tattoos Last?
Dinosaur etched on the inner lip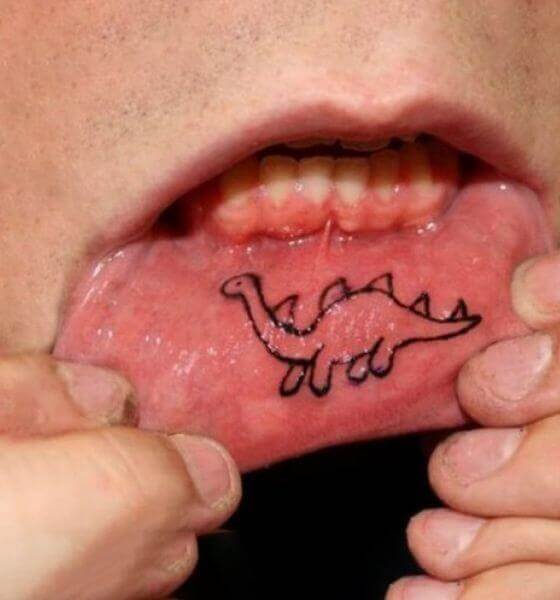 Ice Cream tattooed on lips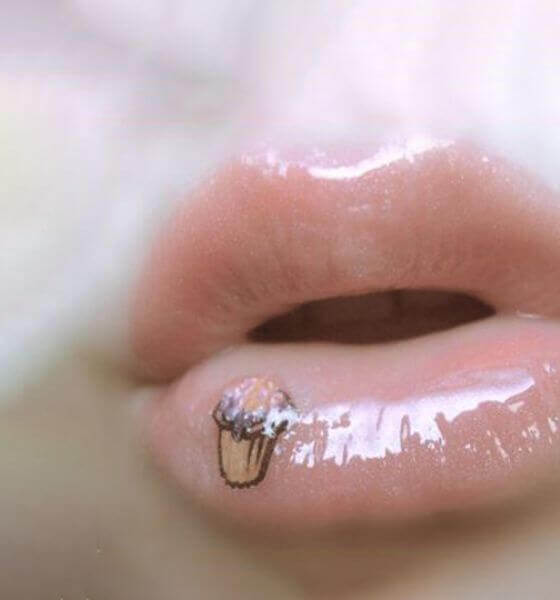 See More: 35 Ice Cream Tattoo Ideas
"DANGER ZONE" lip tattoo
"BITE ME" lip tattoo
"GOOD VIBES" etched on the inner lip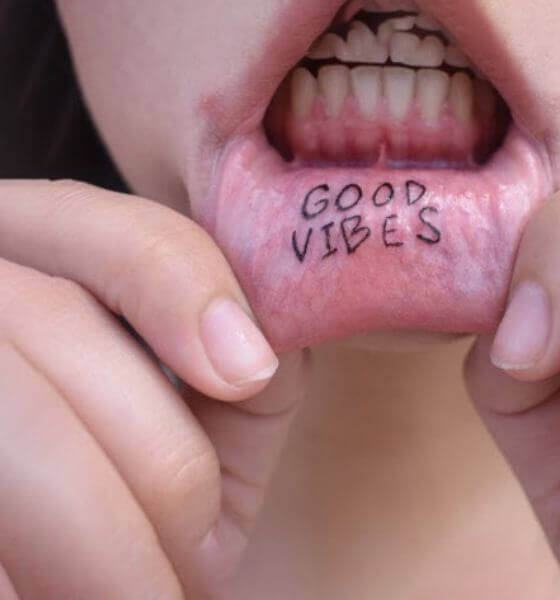 Star tattoo on lips
Also See: 80 Star Tattoo Designs With Meaning
---
---
An Arrow on Inner Lips
'$' symbol inked on inner lips
'CHEERS' lip tattoo
"SILENCE" inked on lips
---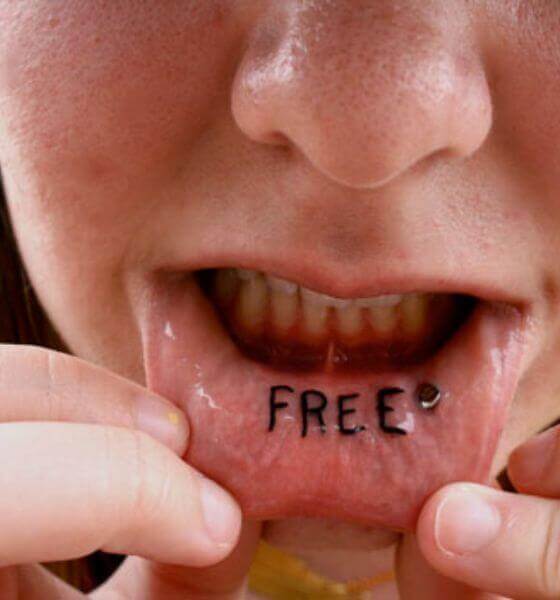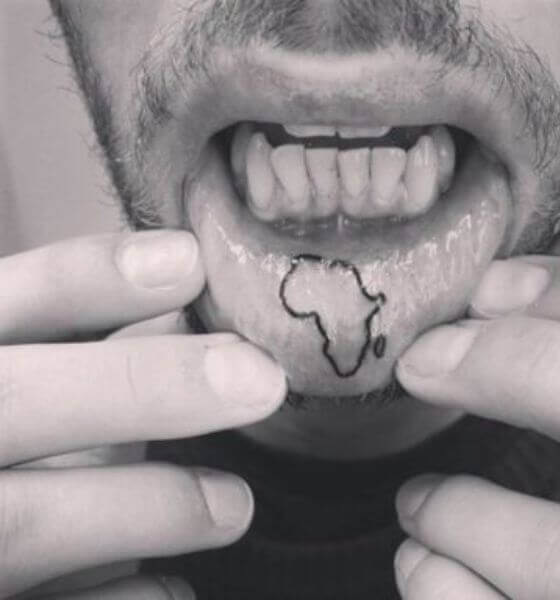 Bumble Bee lip tattoo
Broken Heart lip tattoo
Cross symbol etched on the inner lip
Barbell tattooed on lips
Triangle etched on lips
A Circle inked on inner lips
Geometric symbols lip tattoos
Cupid's Arrow lip tattoo
Dragon lip tattoo
Rock.N.Roll lip tattoo
"KISS ME" etched on inner lips
---
Besides these, here are some more funky lip tattoo ideas of celebrities that you can get inspiration from….
Miley Cyrus' Sad Kitty etched on her inner lip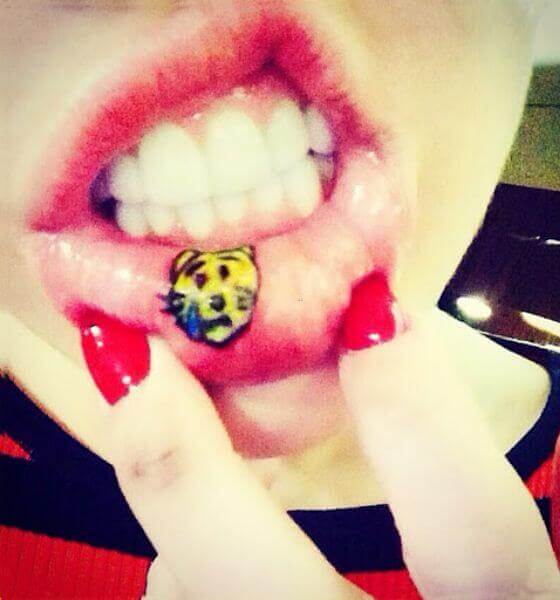 James Charles "Sisters" lip tattoo
Paris Jackson got "Motley" etched on inner lips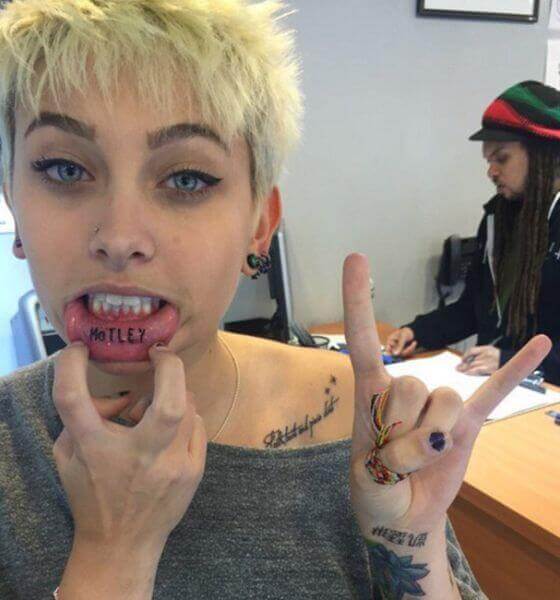 Ethan Dolan has "Create" tattooed on his inner lips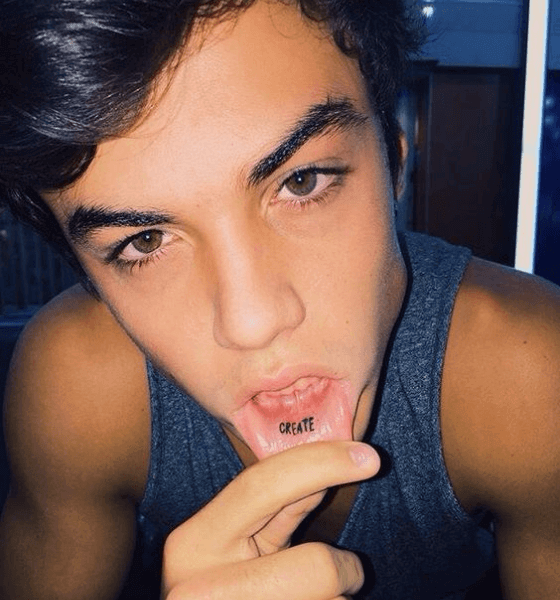 Grayson Dolan got "Grind" inked on his inner lips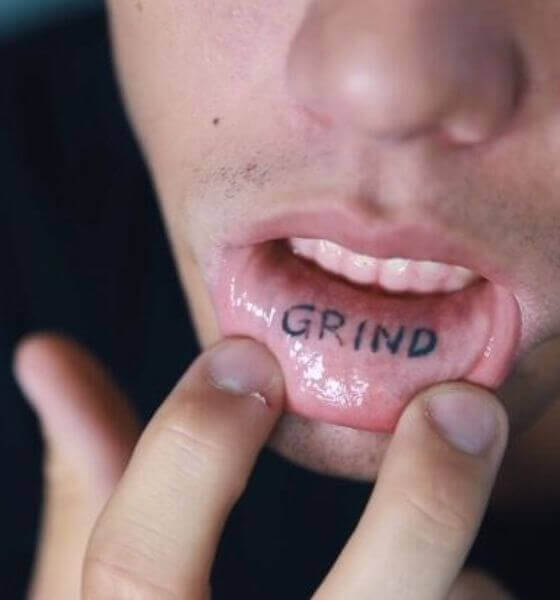 Kitty Pryde got "Prince$$" inked on her lips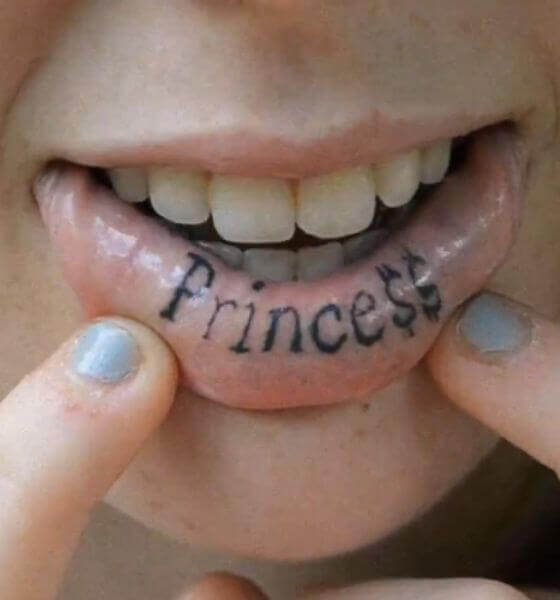 Allison Green has "5150" etched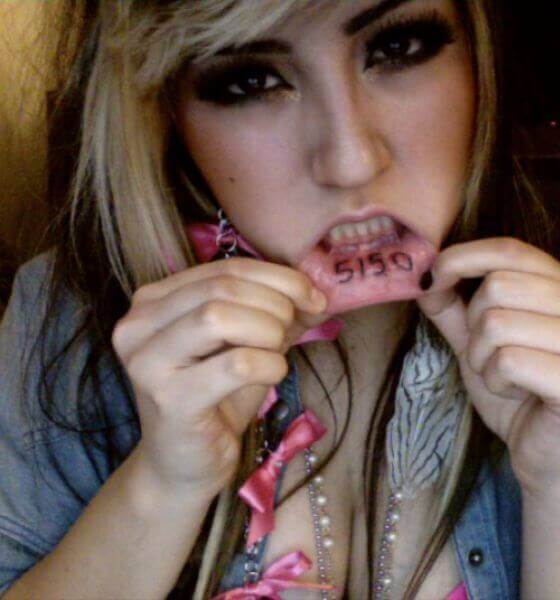 Justine Skye has the Smiley symbol etched on her inner lips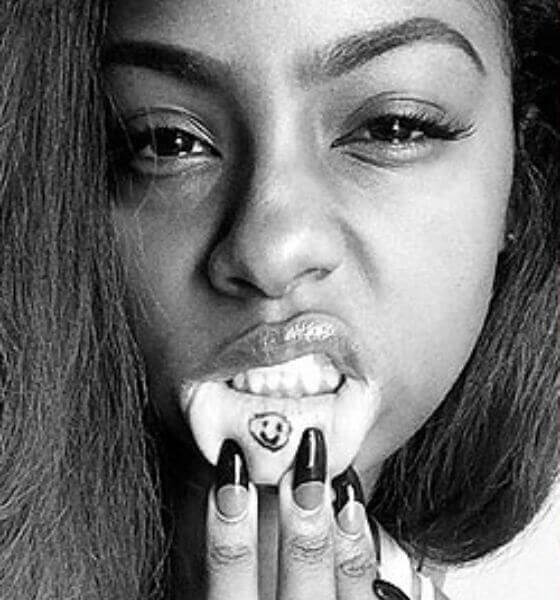 Apart from these 35 lip tattoo ideas, you can get anything, from your favorite word to your favorite symbol etched on your lips. Cute Lip tattoos look quirky and very creative. The most remarkable thing about painful lip tattoos is that they stay concealed.
Happy Tattooing…. ☺ ☺
Please follow and like us: