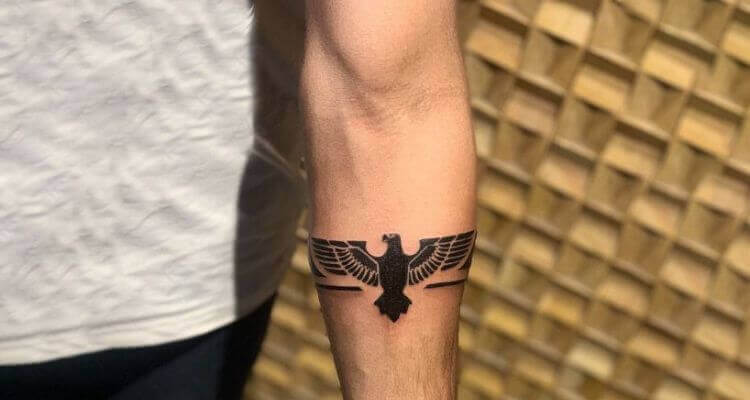 80 Best Eagle Tattoo Designs Ideas in 2023
Posted on
When it comes to stunning tattoo design, the eagle tattoo tops the list. Eagle tattoo designs are one of many celebrities' favourite tattoo designs, including Justin Bieber, Paris Jackson, etc. People have all the good reasons to get Eagle tattoos. For instance, Eagle tattoos represent power, wisdom, and spirituality.
If you're planning to get an eagle tattoo sooner, then this post is for you. Here we have gathered all the information necessary for you to know before you get your eagle tattoo. Scroll down to read the full article…
The Meaning of an Eagle Tattoo
Native Americans revere eagles because they represent spiritual power. Because of their ability to fly high over the mountains despite the brilliant shine of the sun, they are regarded as the great Messengers of the Gods. Native Americans believe that the eagle is an incarnation of the Thunderbolt spirit representing thunder and lightning. The eagle tattoo is well-known as America's national bird. It can be seen on the American coat of arms and Flag.
Besides being associated with the United States, the eagle has long been used in various other cultures. It was used as a symbol of masculine strength and virility in ancient Greece. The eagle has been associated with Zeus, the Greek god who had several secret rendezvous with mortal women. Eagles are frequently seen carrying a lightning bolt, which represents Zeus.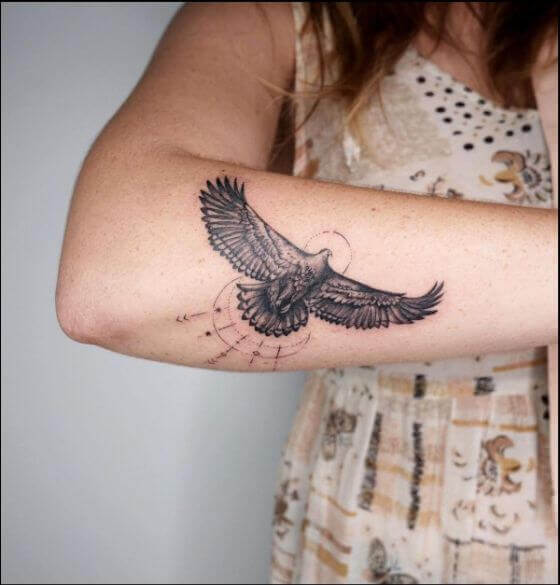 The Moche of ancient Peru was known to worship the bird, and in Greek mythology, they were a patron of God Zeus. Apart from this, there is a representation of the eagle in numerous Biblical verses such as Exodus and Isaiah, among others, in the ancient Angelic traditions. While in Germany, the eagle is known as the "King of the Birds." Frequently it is associated with the Roman Empire and is portrayed as a bird with two heads. One head represents the Eastside, while the other represents the Westside in the religion.
An eagle is considered a symbol of strength and determination. It is also mentioned in many apologues in order to motivate high achievers. The meaning of an eagle tattoo varies depending on the culture and philosophy. Eagles are also used to represent beauty, purity, and a powerful force. Now it's time to take a look at some of the eagle tattoo ideas along with their meaning.
Here we go…..
Different Types of Eagle Tattoos along with their Meanings
Perched Eagle Tattoo – Perched eagle tattoo symbolizes health, energy, and provision.
Fighting Eagle Tattoo – As the name says, a fighting eagle tattoo signifies power, courage, and determination.
Egyptian Eagle Tattoo – Egyptian eagle tattoo represents authority and protection.
Eagle Head Tattoo – A simple eagle head tattoo can be a powerful symbol of concentration and vision.
Eagle Feather Tattoo – Eagle feather tattoos represent focus and high determination.
Tribal Eagle Tattoo – Tribal eagle tattoo designs with wings spread out symbolize supremacy and authority.
Eagle Tattoo Designs for Male and Female
Here are some of the best Eagle tattoo design ideas to get inspired by……
1. Eagle with Skull Tattoo
You can consider combining eagles and skulls as it makes for an amazingly cool tattoo design. If you want, you can even give your tattoo a smoky effect to make it look even better and complement the design's overall theme. Eagles and skull tattoos represent a wide variety of things. It could imply a connection with death or even victory over death. It could also imply acceptance of mortality and the necessity of death.
2. Eagle Tattoo on Hand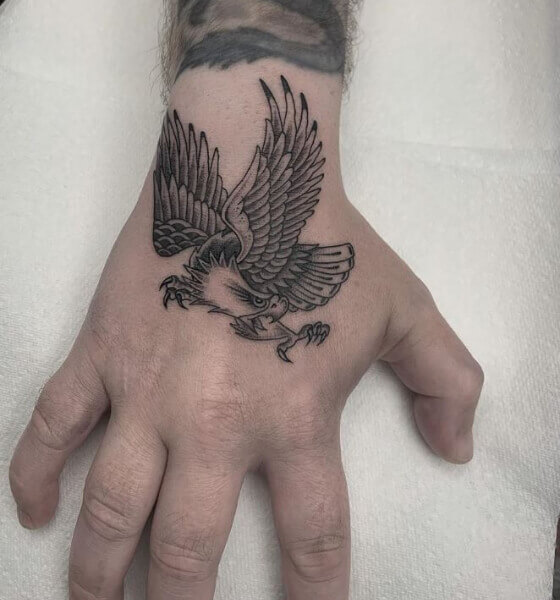 Representing strength and courage, the eagle hand tattoo is a fantastic choice. It's a resilient and powerful choice for anyone. It is a design that you'll love every day and will be proud to show off to people.
3. Eagle with Snake Tattoo
You can replace a skull with a snake in an eagle tattoo design. The addition of a snake will enhance the texture and character of the design. You can create it in either a realistic or cartoon style. It would look fantastic if you omitted or edited your own design. This tattoo can be placed on a larger part of your body, such as your chest or back. You can get it done in multiple colors as it will improve the overall appearance of the tattoo and add to your style.
4. Native American Eagle Tattoo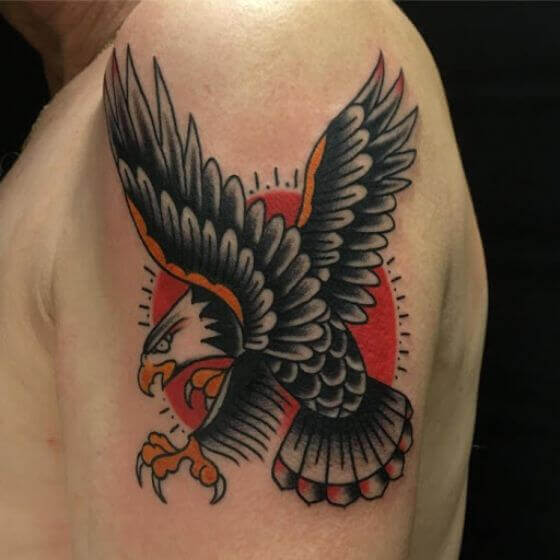 This tattoo design would look great in the traditional American style. It typically employs black and grey inks, as well as a lovely shading effect. American eagle tattoos are rather masculine. It is one of the most popular tattoo designs. Many people prefer to have this design applied to broad areas such as the upper arm, chest, and even the back.
5. Small Eagle Tattoos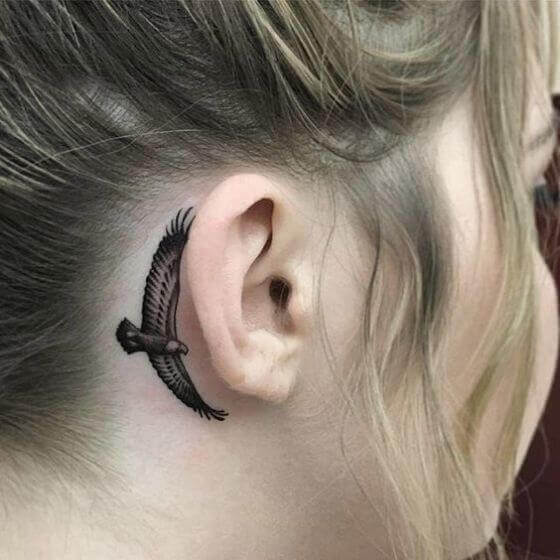 Yet another trendy eagle tattoo design is this – it has an eagle along with the quote. You can add any of your favorite quotes along with your eagle tattoo design. If you want, you can even get some important words that are close to your heart incorporated into your eagle tattoo design. Words like struggle, hope, power, success, trust, pray, and so on are some of the most popular words used with eagle tattoos. Depending upon what word or quote you choose, the meaning of the tattoo varies. If you want, you can even make this tattoo colorful or just in black ink to make it more visually appealing.
Related: 50 Beautiful Dove Tattoo Design Ideas With Meaning
6. Two-Headed Eagle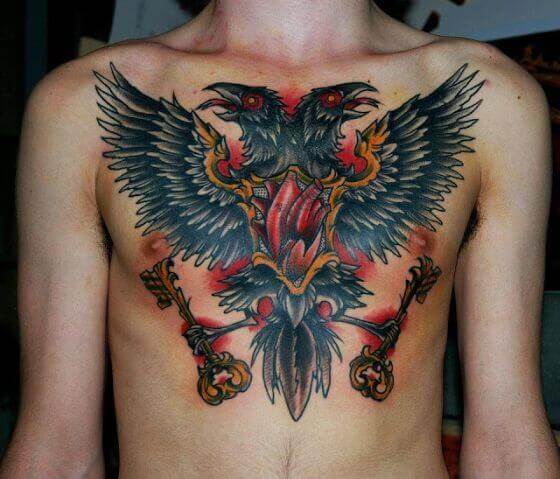 To add some drama to your eagle tattoo, you can consider getting a two-headed eagle. This is not the same as the two eagle designs. Perhaps you'll have a single body with two eagle heads on it etched on your body in this tattoo design. This design looks pretty awesome when engraved on the broad area, like the chest or back.
Also See: 50 Mind-Blowing Arrow Tattoo Ideas
7. Eagle Head Tattoo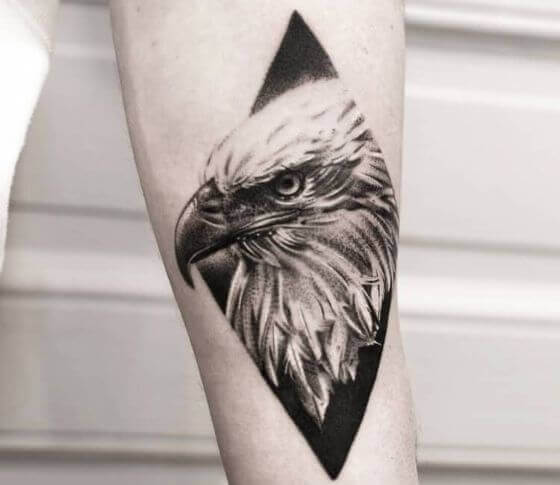 Head of the eagle is another trendy tattoo design amongst males. It may have a deathly and grim expression on his face. The tattoo looks quite incredible due to its isolated and stern expression. Some work of shading would add to the gloominess.
8. Abstract Eagle Tattoo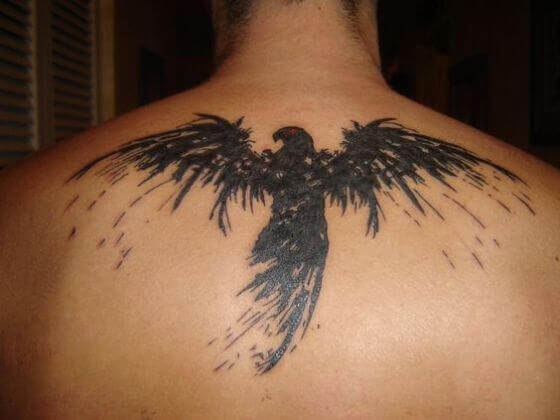 If you're looking for something unique and extraordinary, then an abstract eagle tattoo design is for you. Add some abstract design to your eagle tattoo to make it look different and visually appealing. You can incorporate a lovely watercolour effect into your eagle tattoo design. Some people get blue and red colors added to their eagle tattoos so as to show their association with America. Besides, adding geometric shapes and shades is another great option if you want to make it look classy.
9. Two Eagles Tattoo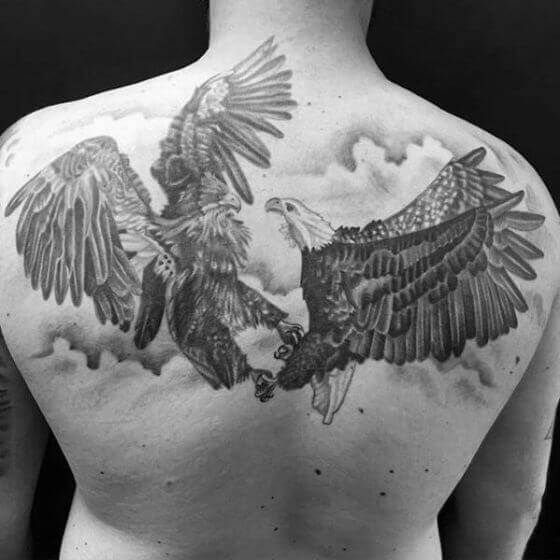 Another very popular eagle tattoo design you must have seen is two eagle images together. The first is a close-up of the bird, while the second, which is often made nearby, is a full image. The second, on the other hand, is smaller than the first. The second image highlights the bird's open wings as it prepares to fly high and pursue its prey. The two eagles can be paired together in a myriad of ways to show different styles of designs, such as a sequence of events, or even two different moods or anything else that best suits your personality.
10. Tribal Eagle Tattoo

From nearly every angle, a tribal eagle tattoo looks enthralling. Tribal eagle tattoos symbolize the supremacy and authority of these eternally fierce creatures. Tattered feathers are the focal point of this stunning tattoo design. If you want, you can even ask your tattooist to use the symbol for infinity as a focal point. The magnificent winged craftsmanship culminates in an awe-inspiring beak.
See More: Tribal Tattoo Designs
Best Placement for Eagle Tattoo Designs
Of course, the placement of the tattoo will vary depending on the size of the tattoo design. If you're planning to have a bigger eagle tattoo, you would definitely want to incorporate it in places like Chest, Back, Ribs, etc. While the smaller eagle tattoos can be etched on the Ankle, Neck, Shoulder, Arms. Etc.
Here are some of the standard eagle tattoo placements:
Ankle
Forearm
Wrist
Finger
Thumb
Hand
Shoulder blade
Behind the ear
Chest
Biceps
Legs
Neck
Nape
Back
Calf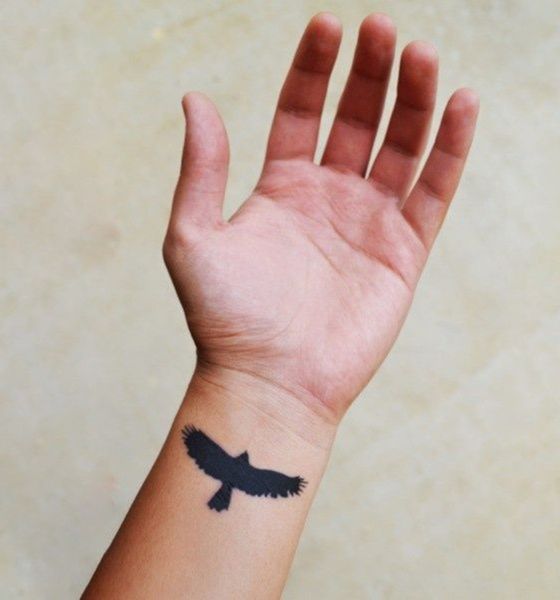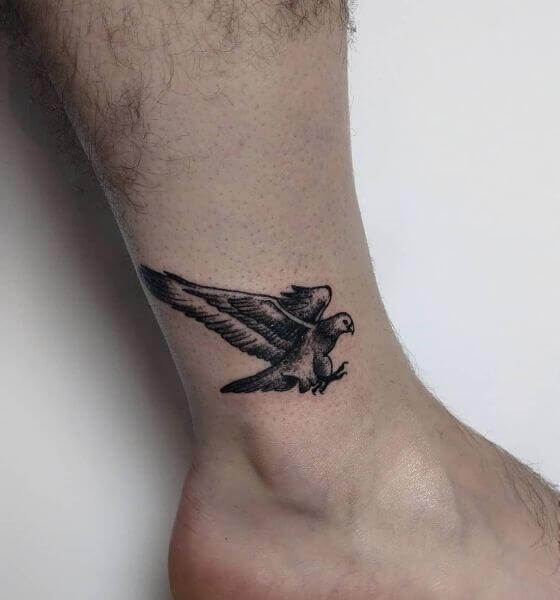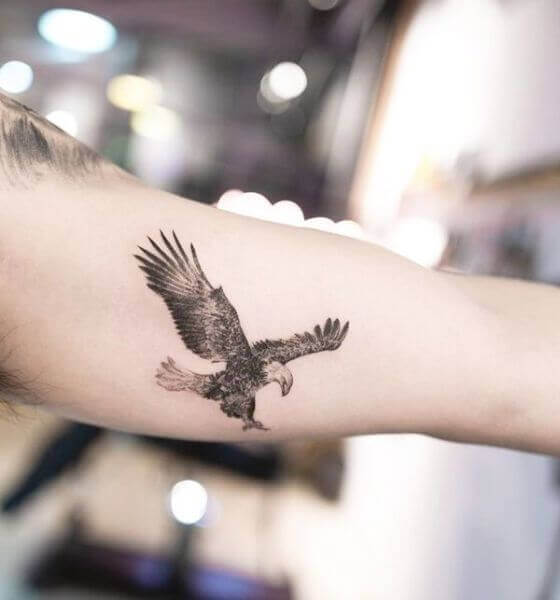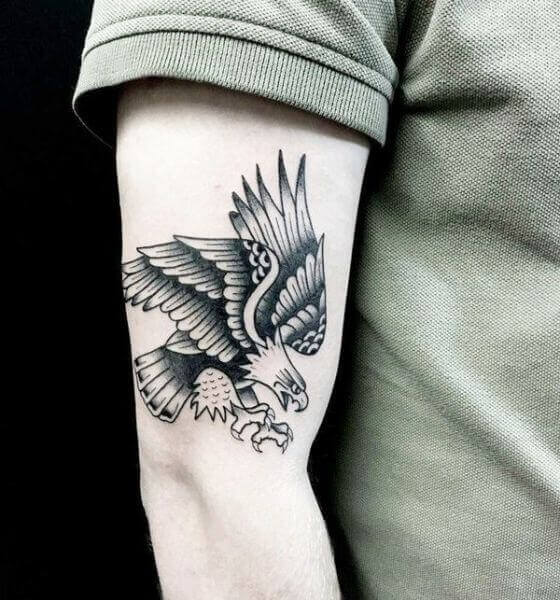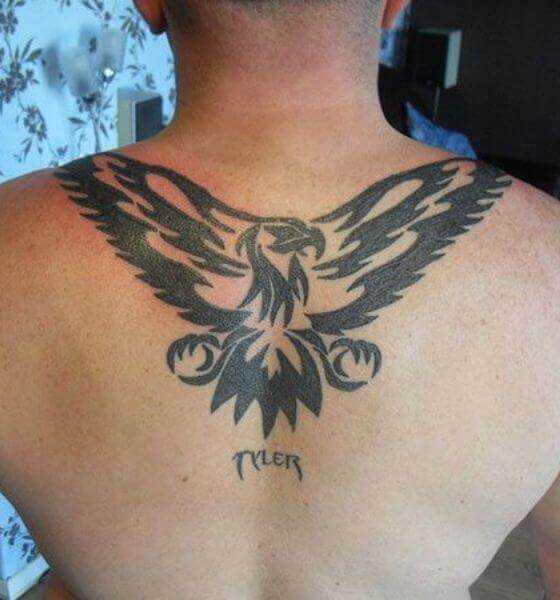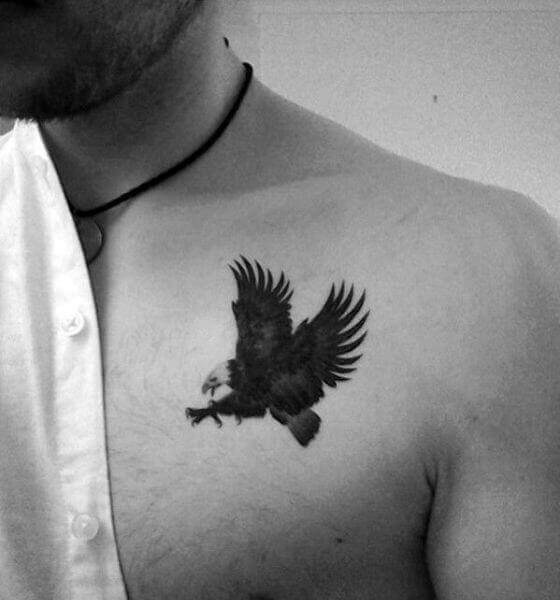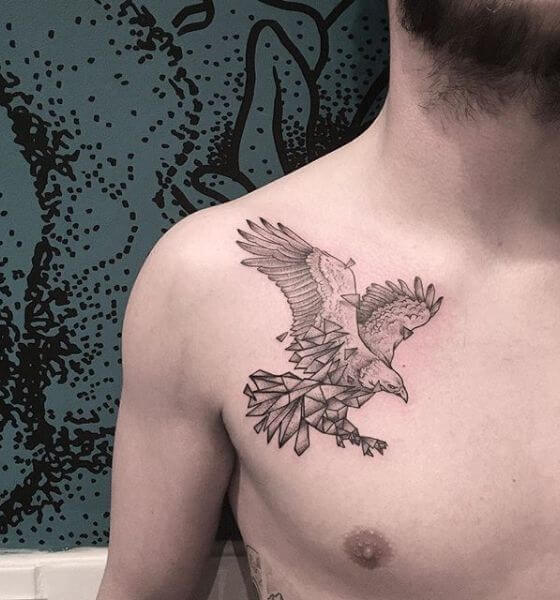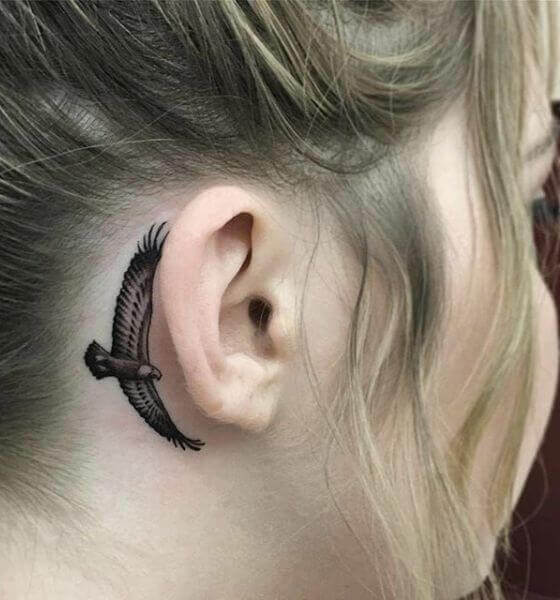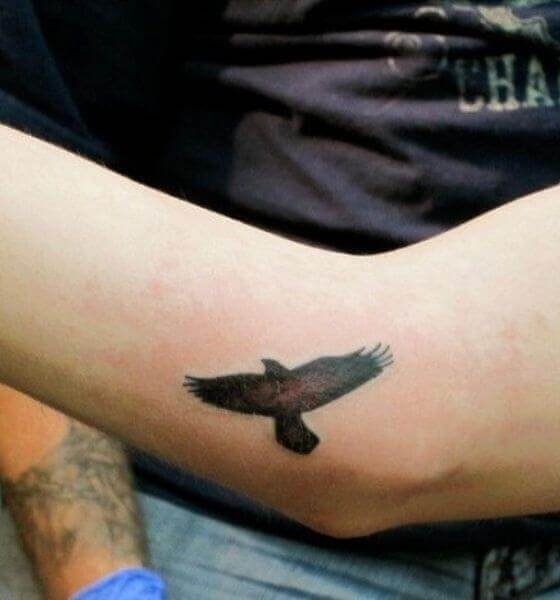 Related: 45+ Stunning Elbow Tattoo Ideas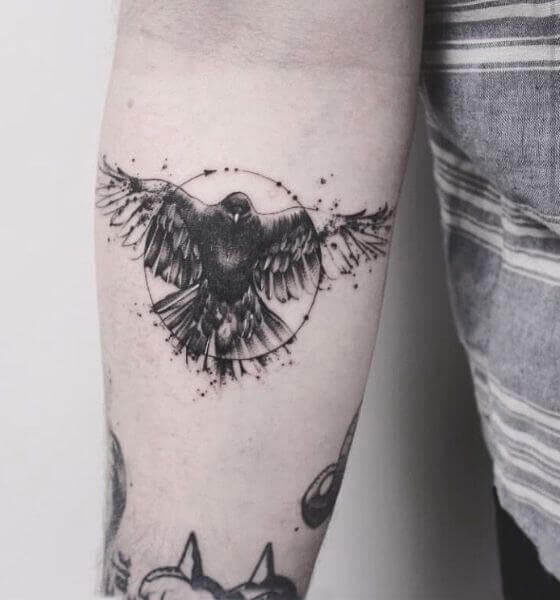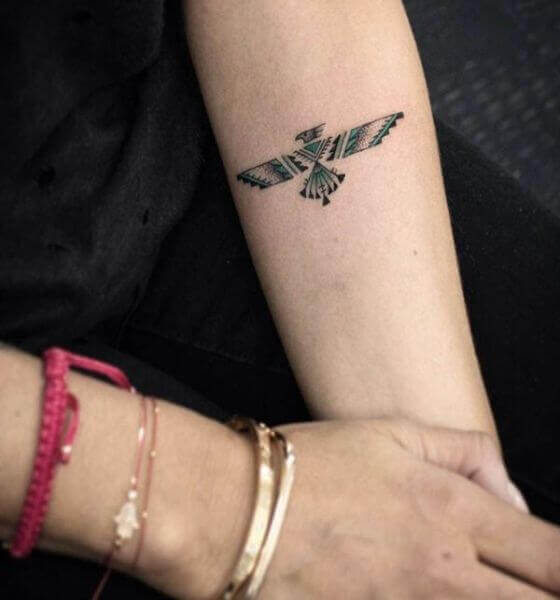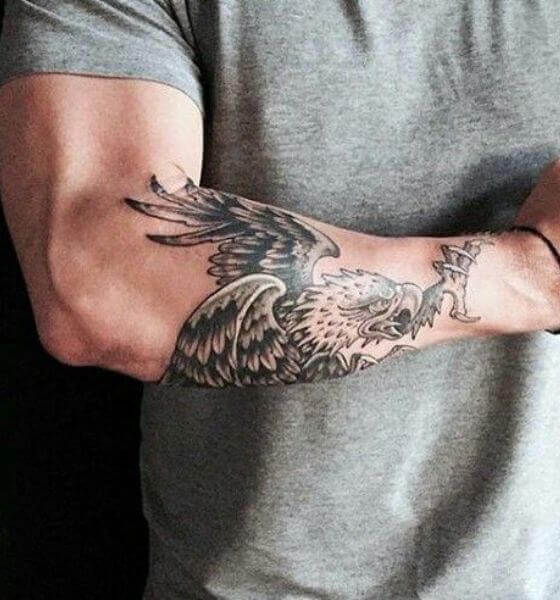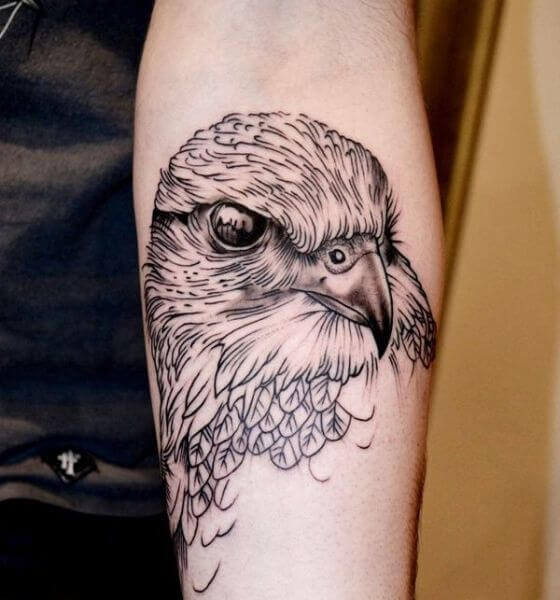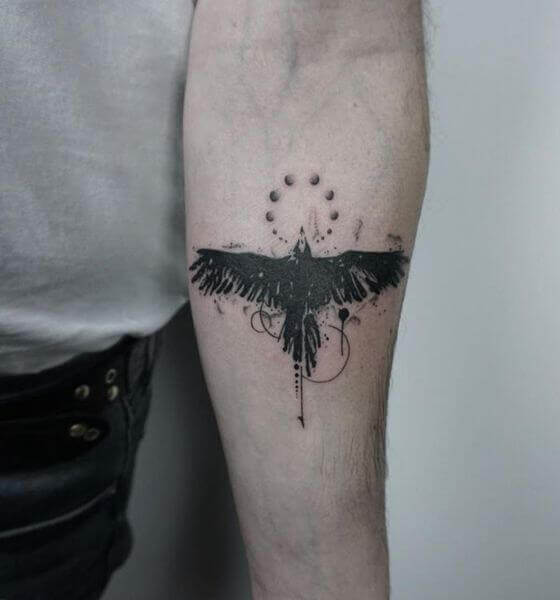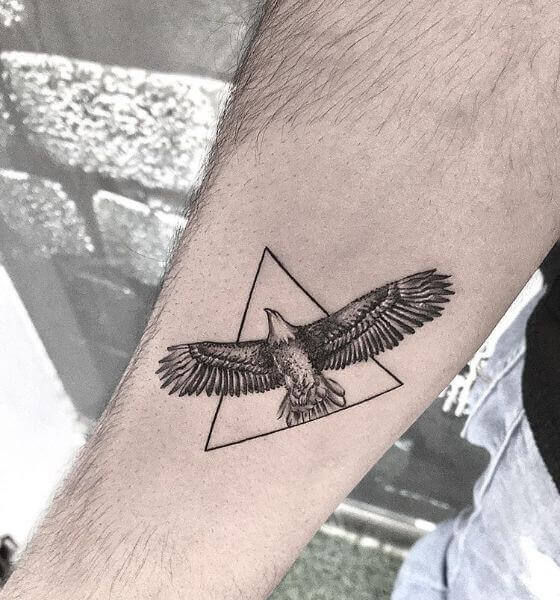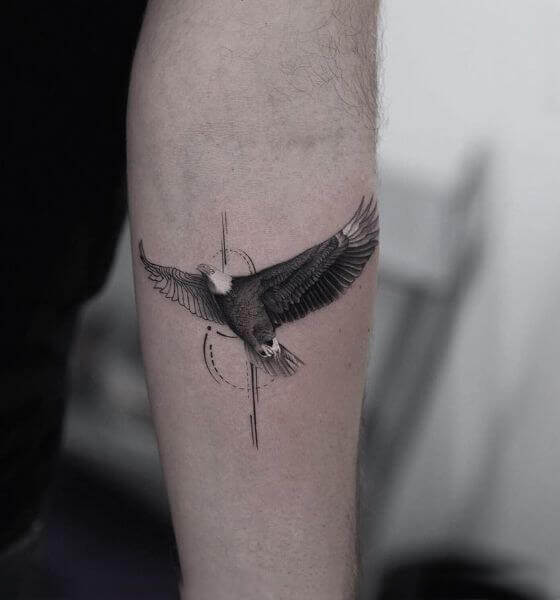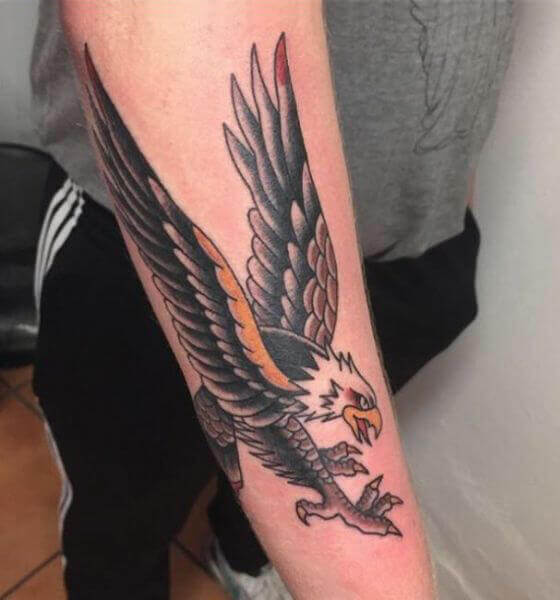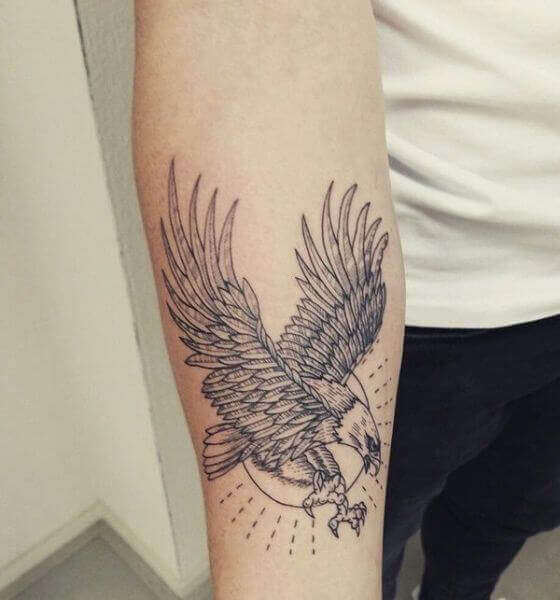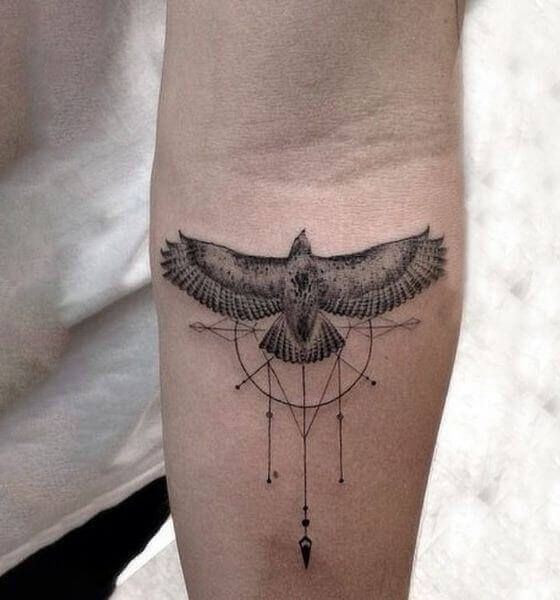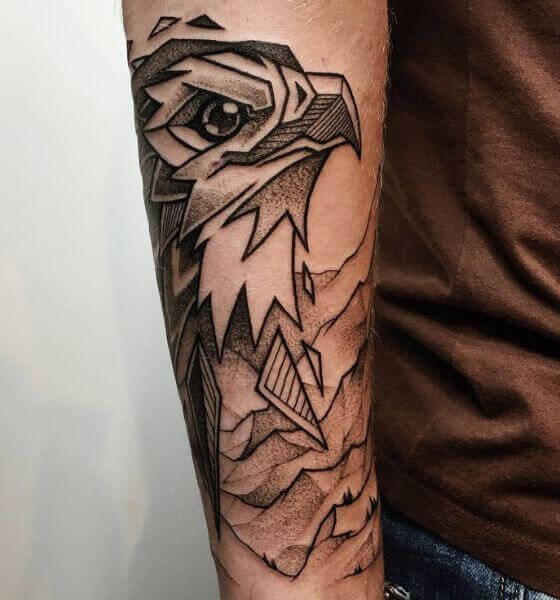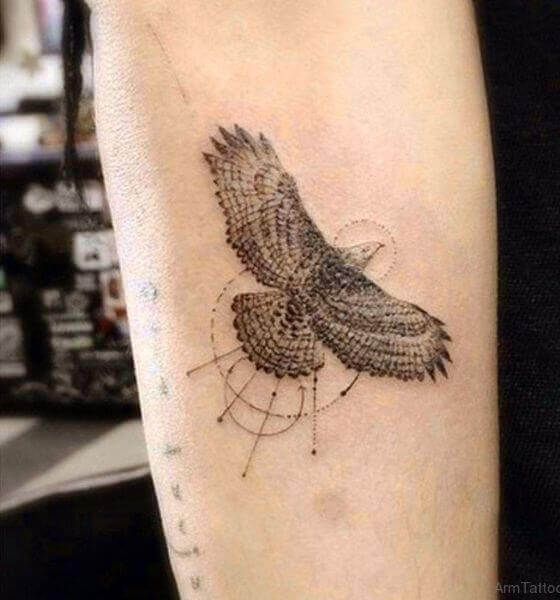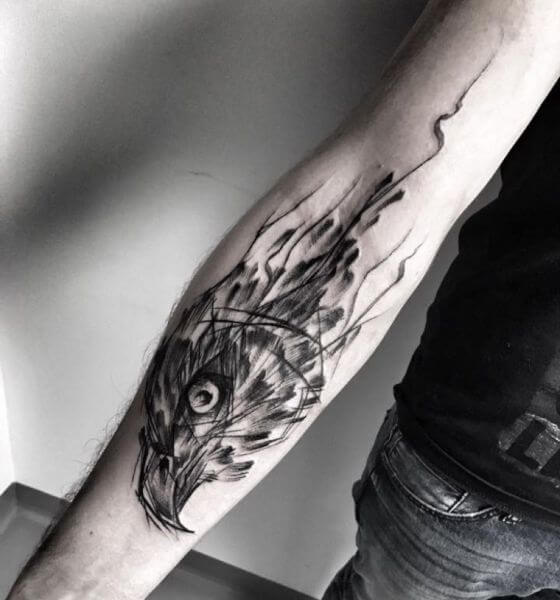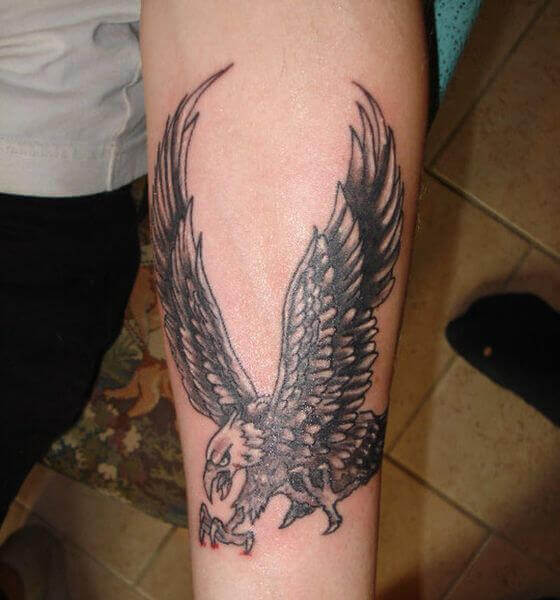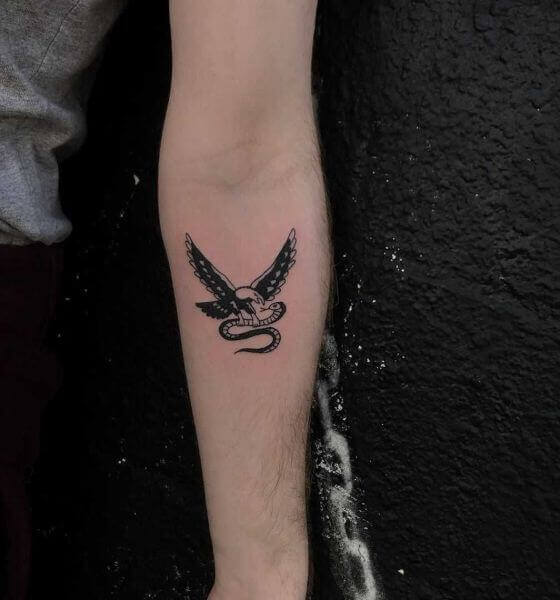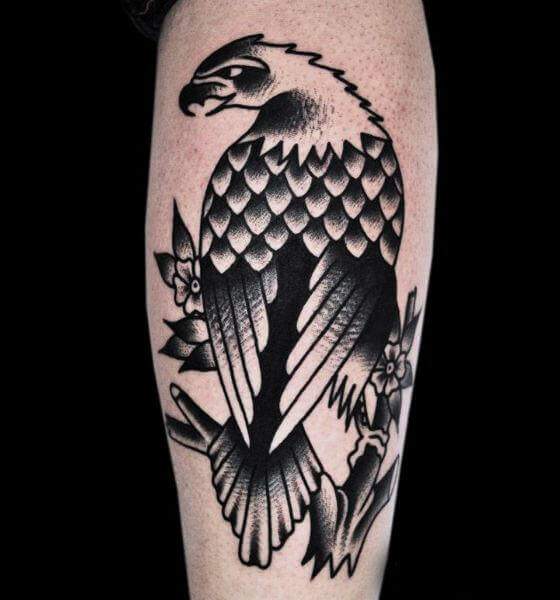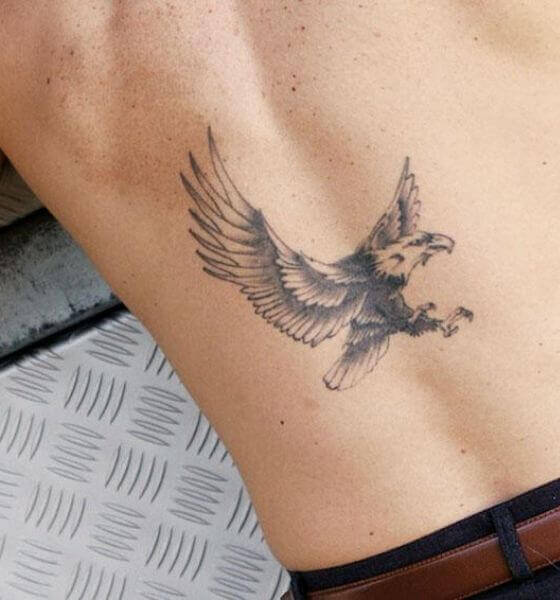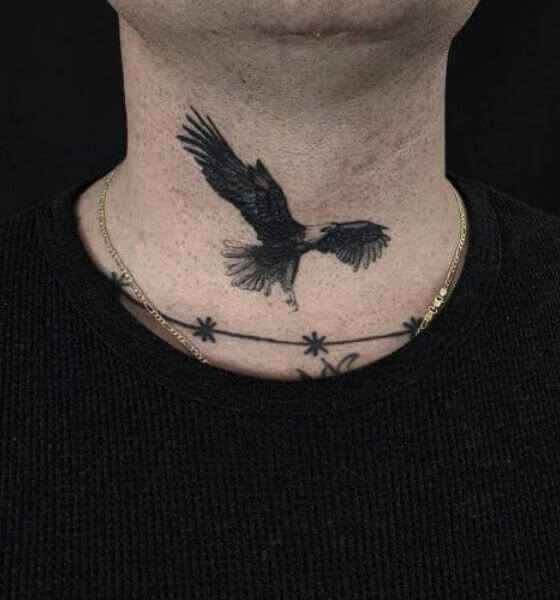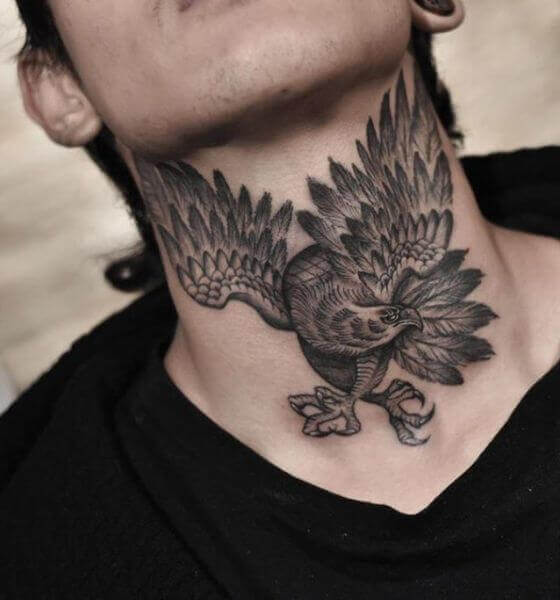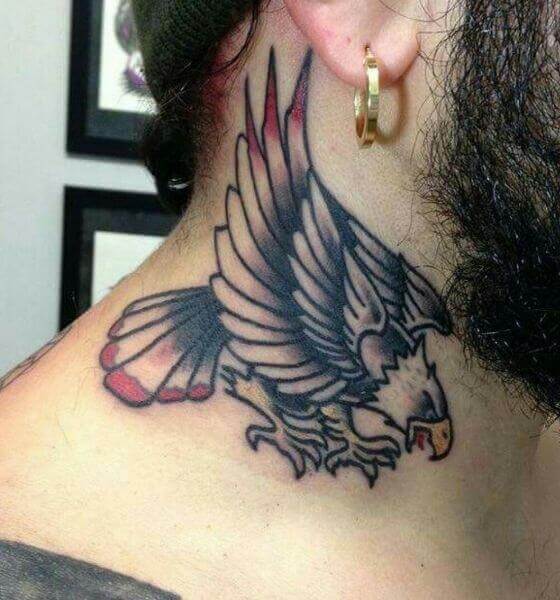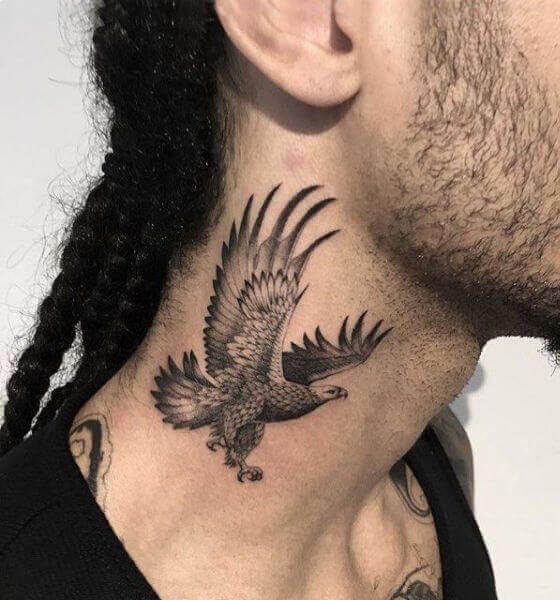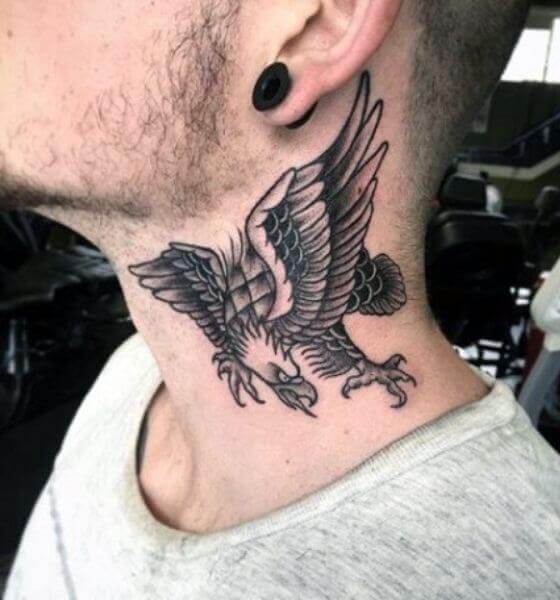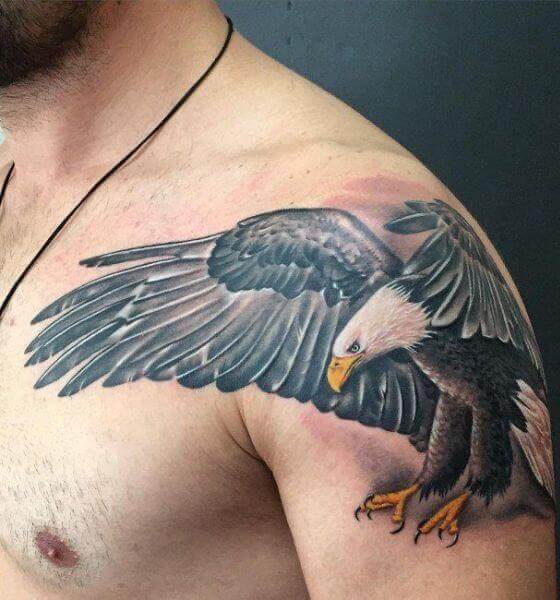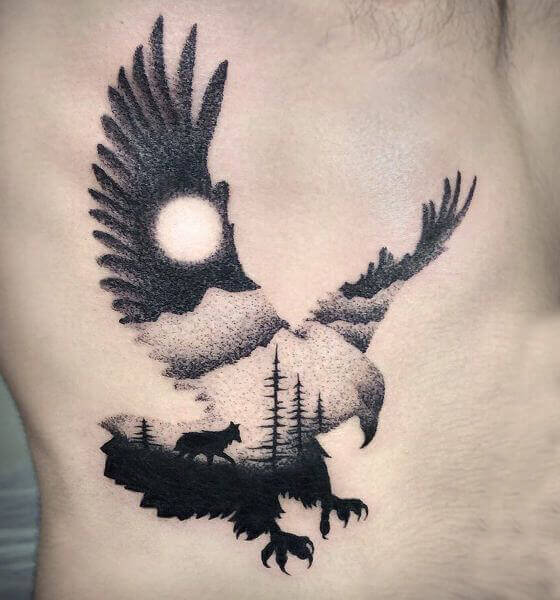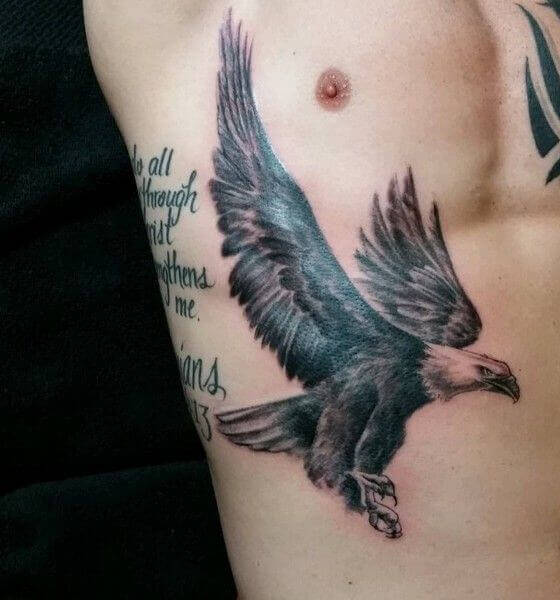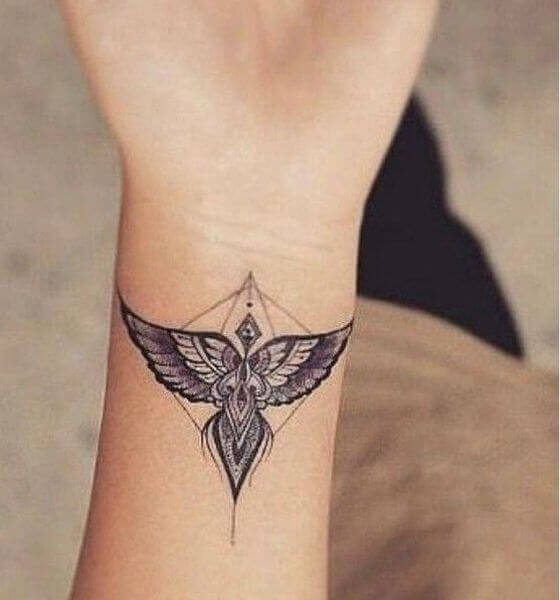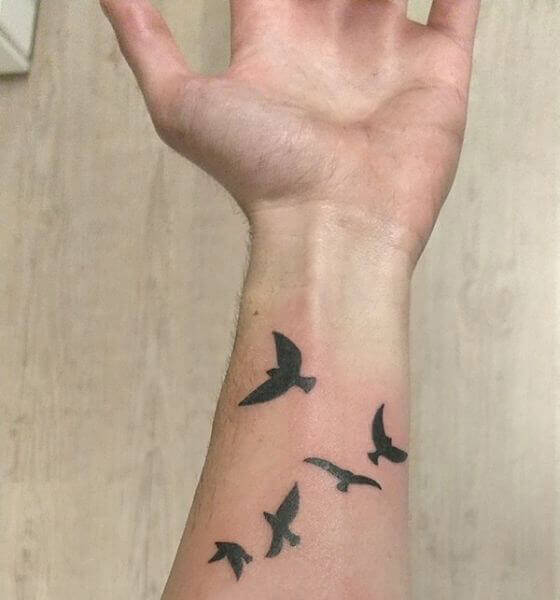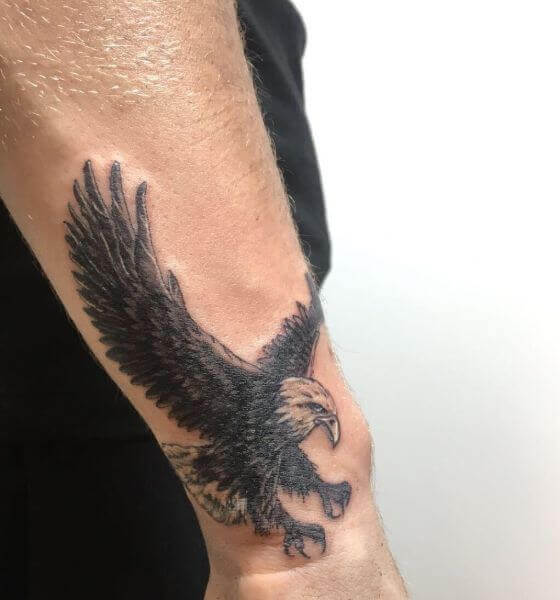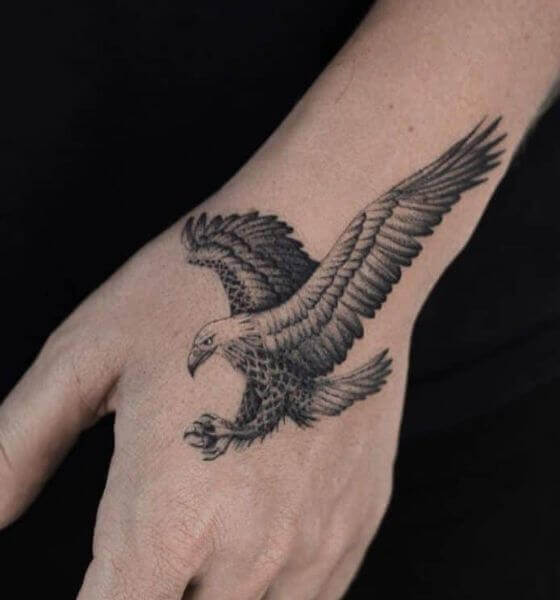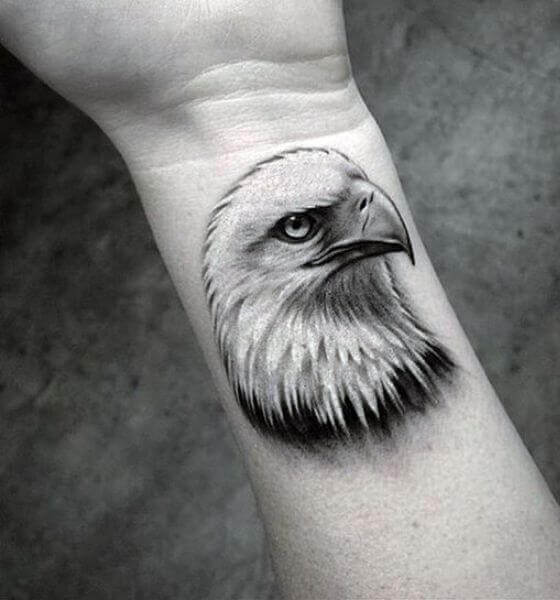 Points to keep in mind while going for an Eagle Tattoo
Undeniably, eagle tattoo designs look fantastic; however, you must keep certain points in mind while you go for an eagle tattoo. Here are those points:
1. Go to an expert tattoo designer. If you really want to get an awesome eagle tattoo, it is crucial to get it done by an experienced and reputable tattoo artist.
2. Be prepared with your tattoo design in advance. There are myriads of eagle tattoo designs; you should know which one you want. Of course, you cannot just step into the tattoo studio and ask the tattooist to ink an eagle on your body. This is not the right approach at all. Finalize your tattoo design in advance.
3. Your eagle tattoo should reflect your personality. As mentioned above, different eagle tattoo designs represent different meanings. Choose the design that matches your personality well. It is essential as a meaningful tattoo is often associated with raised confidence. And if you'll get the right tattoo etched on your body, your confidence will boost automatically. Your tattoos should be meaningful and reflective!
4. Be patient. More extensive the tattoo design, the more time it will take. So, you have to be patient while you are getting your eagle tattoo. Often people prefer bigger eagle tattoo designs, and they start to get impatient halfway. Impatient behavior affects tattoo design badly. Even your tattoo artist will lose interest if you behave impatiently, which will again affect your final design. So, patience is the key to having a stunning eagle tattoo design.
5. Don't make hasty decisions. Lastly, your tattoo designs should be your first choice, not somebody else's selection. If you're not sure of your tattoo design, then give yourself some time. Introspect, see your
eagle tattoo design from all the aspects and work it out with your tattoo artist. And when you're finally ready to get it, get it etched. Hurrying the procedure because of other's influence is no good choice!
Also see:
Wrapping it up…..
So, this is all about Eagle Tattoo Designs. I hope this post helps you get your favorite eagle tattoo design. Also, don't miss the points mentioned at the end of the post. These pointers will help you make the right choice of tattoo. Remember that your tattoo is not a matter of a day or two. It remains with you for quite a long time; hence, you must take every aspect into consideration before getting a body artwork.
Happy Tattooing…. ☺ ☺
Please follow and like us: