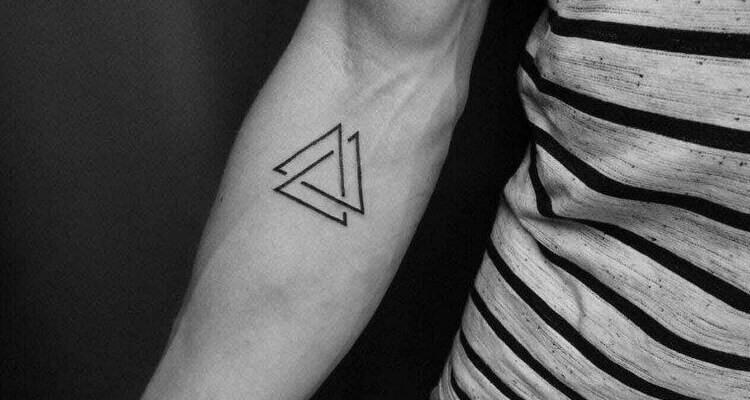 90 Excellent Small Tattoo Ideas for Men
Posted on
The year 2021 has just begun, and people are already excited to explore new things. Some are planning a trip to new places, and others are excited to get their first tattoo. And why not? The whole past year went in the lockdown. There is no doubt that this year is special; people are having new hopes and new dreams!
If you're planning a new tattoo in 2021, then definitely this post is for you. Here in this post, we're going to discuss the cool tattoo ideas for men.
But,
We will not discuss large-sized tattoo designs. Here we will talk about small tattoo ideas for men. Yes, you read it right; small tattoo ideas for guys! Whenever it's about tattoos for males, people start to think about large-sized tattoo designs. Of course, most men like big tattoo designs covering their bodies. But then there is this category that likes to have small and cute tattoo designs.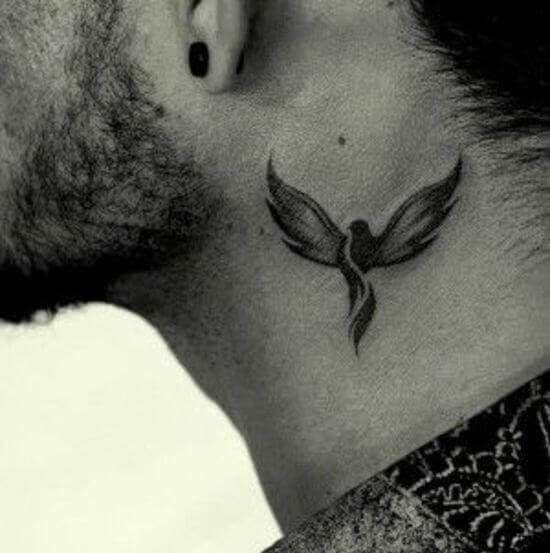 Small, simple, and subtle tattoo designs have become increasingly popular in the past few years. Fine lines, names, detail work, specific dates, and simple designs are hallmarks of small tattoos. Small tattoo designs are as appealing as big ones.
Many men like having small or tiny tattoos on their bodies. The reason could be any from not overdoing their tattoo to having a piece that can be kept hidden. The best thing is there is no dearth of small tattoo ideas for men. There are many unique small tattoo men design ideas you can choose from.
And yes, small doesn't have to mean simple! You can get anything from a fine detailed picture, like your pet, to a unique small tattoo design like a bus.
Related Search: Reasons Why Should You Consider A Small Tattoo?

Why should you opt for small tattoo designs?
There are many reasons for men to choose a cool small tattoo. Like, a small tattoo is an excellent way for the one who is getting his first tattoo. You can test the waters before dipping.
Moreover, small tattoos are less painful. Yes, tattoos come with pain; the smaller the design, the lesser the pain would be. Also, they're easy to fit almost anywhere on your body—arm, hand, wrist, thigh, chest, leg, ear, etc.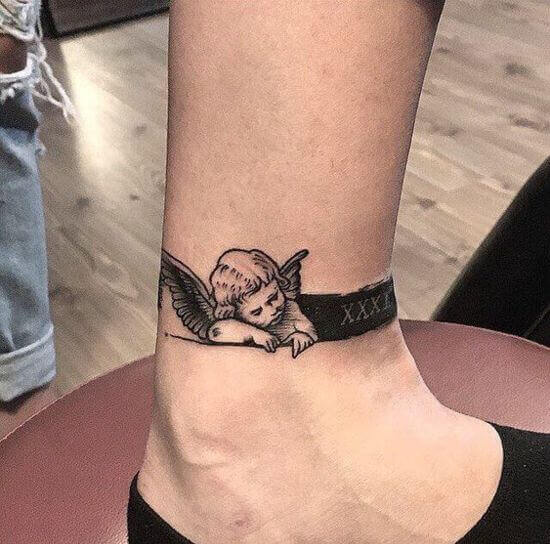 But the best thing about small tattoos is that they can be kept hidden as and when you want. Whenever you wish, you can flaunt your small tattoo, and the rest of the time, nobody will notice.
There is no constraint even if it is cool small tattoos for guys; anything can become a tattoo, even your favorite car. Apart from this, significant dates, numbers, or letters make perfect small tattoo ideas for men.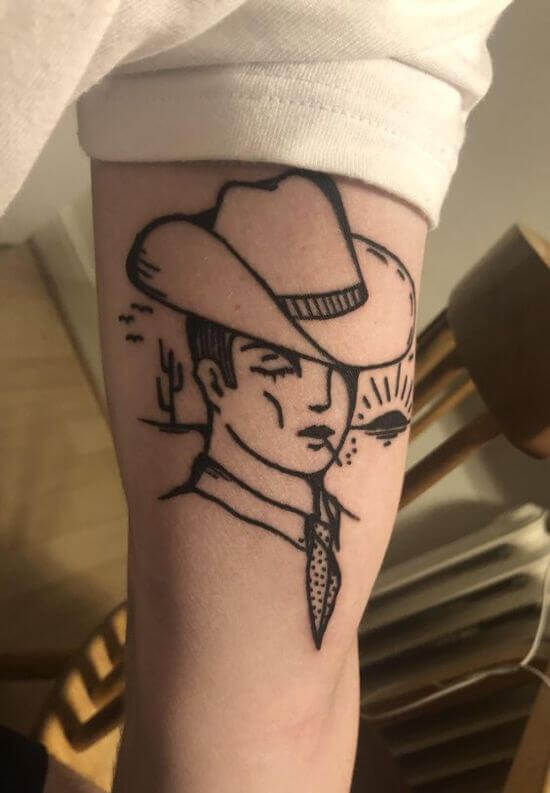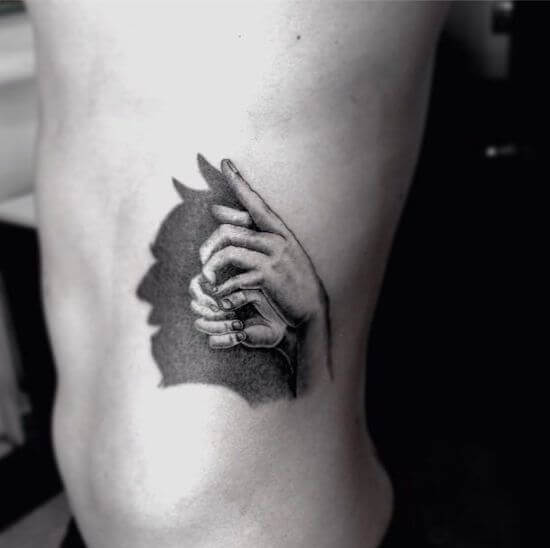 See More: Rib Cage Tattoo Ideas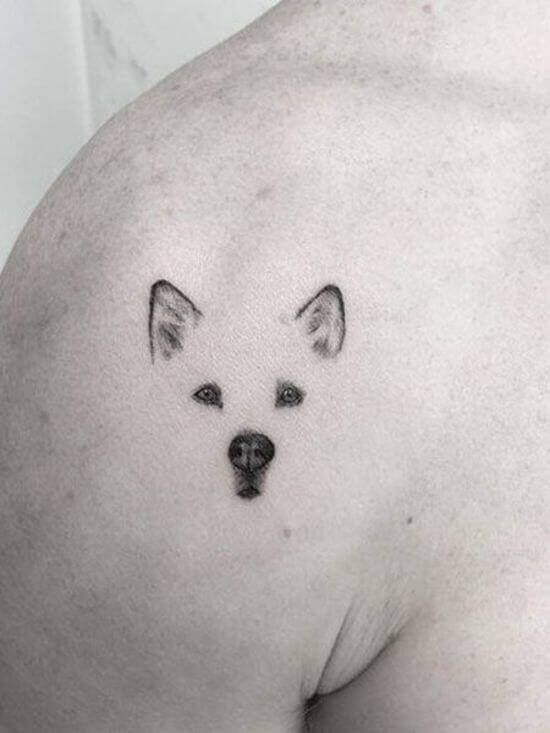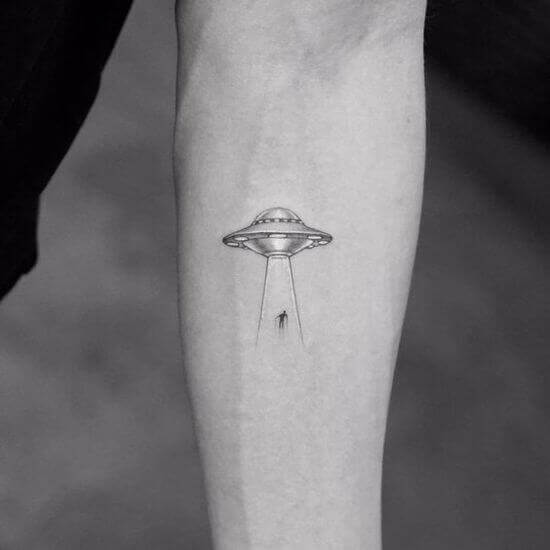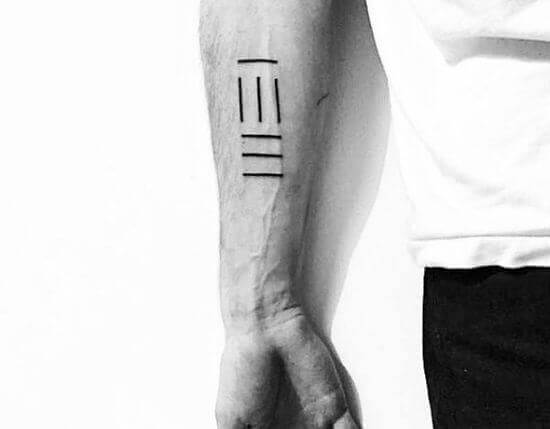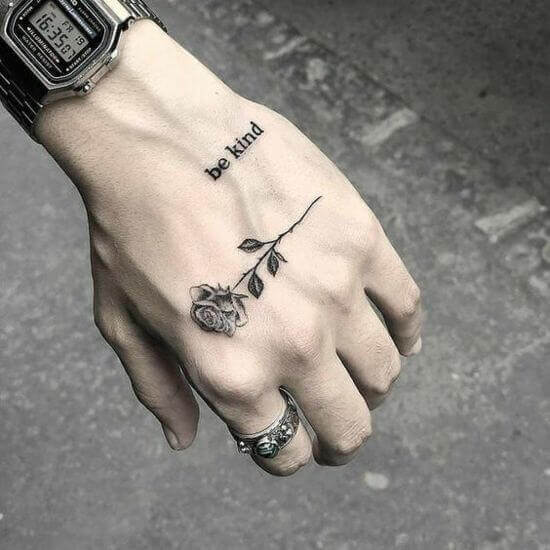 Also See: Hand Tattoo Designs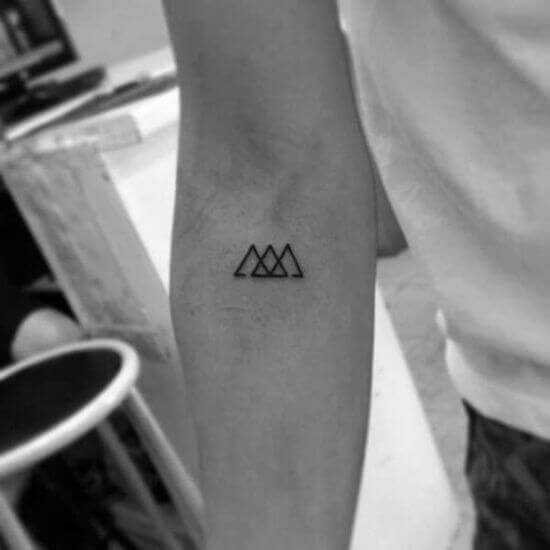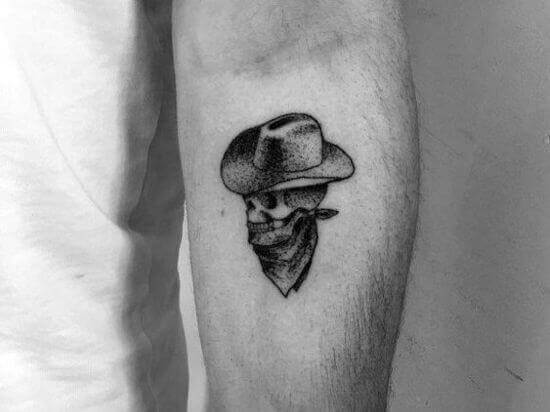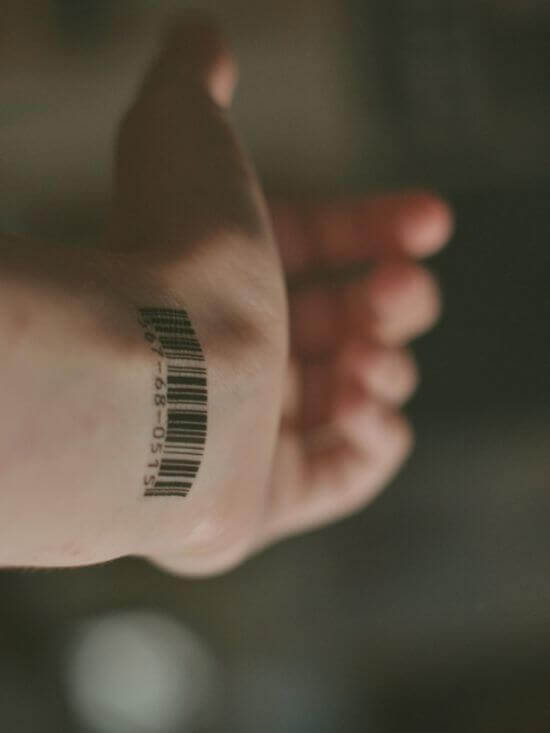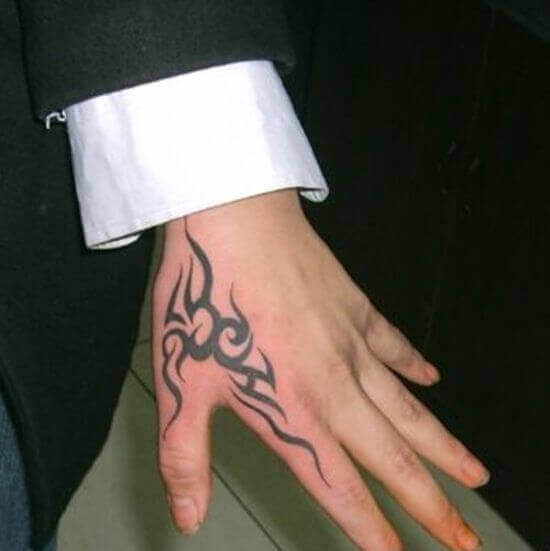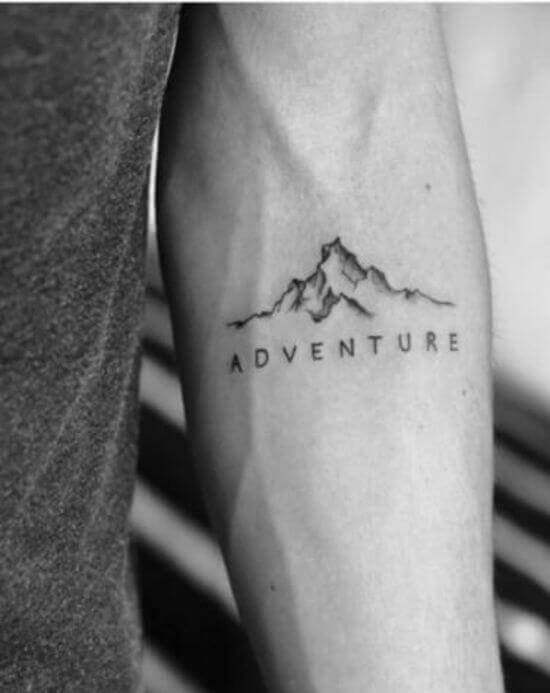 What shall you keep in mind while going small?
Many people think that small tattoos are easier to etch. Well, if you also think the same way, you're mistaken.
Know that a tattoo should only be done by a professional tattoo artist. If you're coveting to have a small tattoo design, look for an artist who does a lot of small tattoos. Yes, you need to search for the one who specializes in them.
Don't forget that small tattoos are intricate designs; any mistake can lead to disappointments. And cover-up tattoos or tattoo removal is not a great idea, as a matter of fact. So, it is imperative to choose an artist whose work resonates with the idea you have.
Besides choosing an experienced small tattoo artist, it is essential to have a clear idea of what and where you want to get it etched. Going to your artist without a clue what exactly you want is not a great idea. Before you step into the tattoo studio, you should know what design you want and where do you want to place it. Knowing the design and its placement before hand helps not only you but also your tattoo artist.
Choose a design that vibes with your personal style well. Like you can consider getting your mom's name on your body, or you can go for a meaningful date or the first letter of your beloved's name, or anything that holds some significance in your life.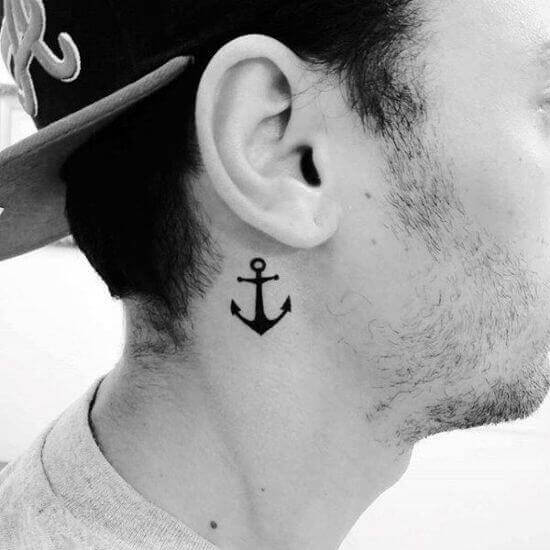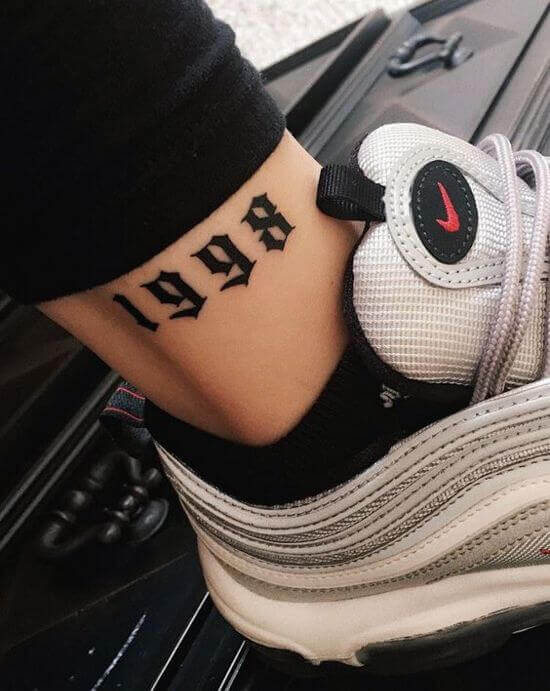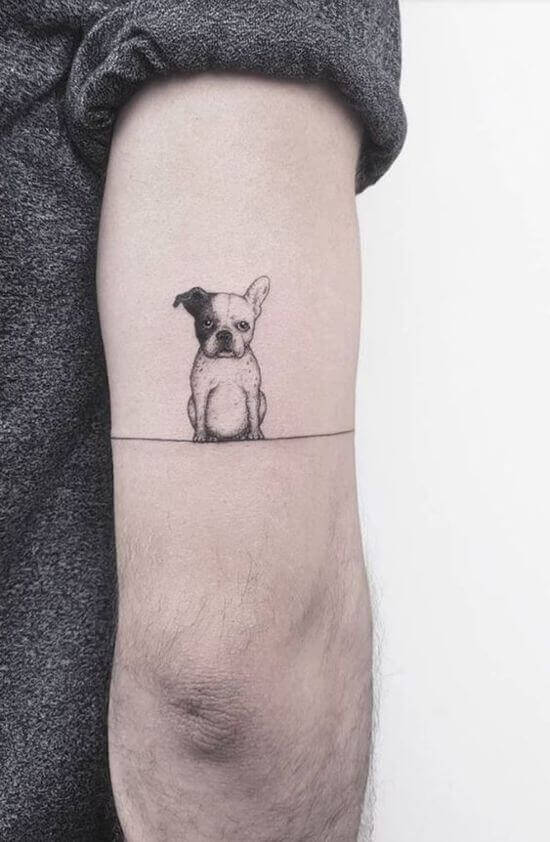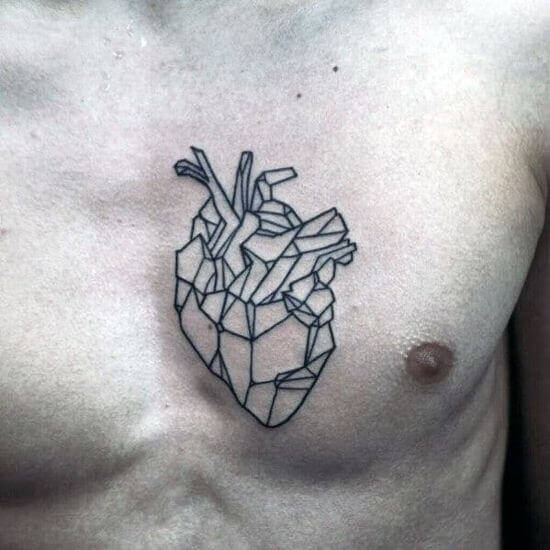 See More: Chest Tattoo Ideas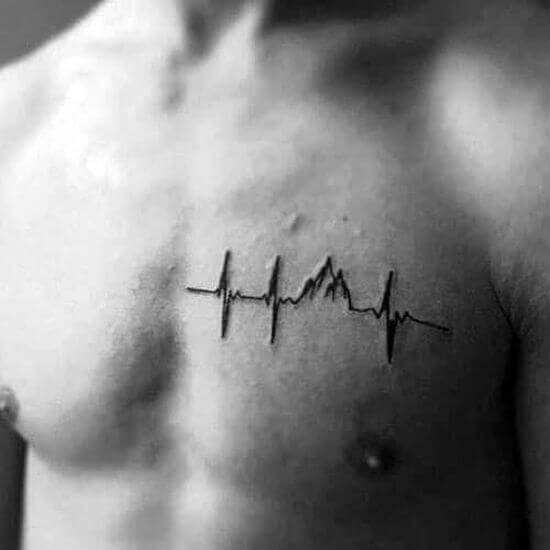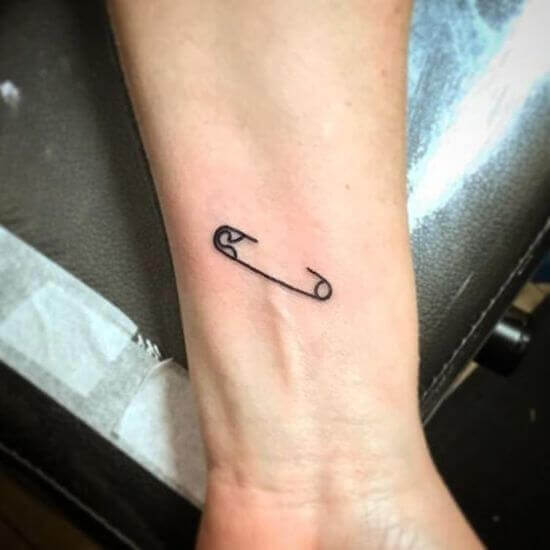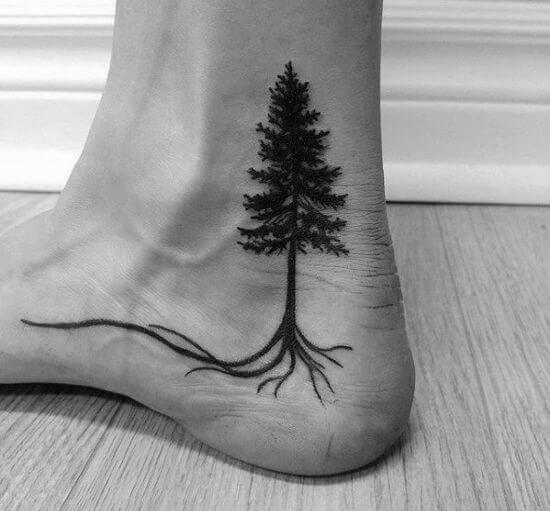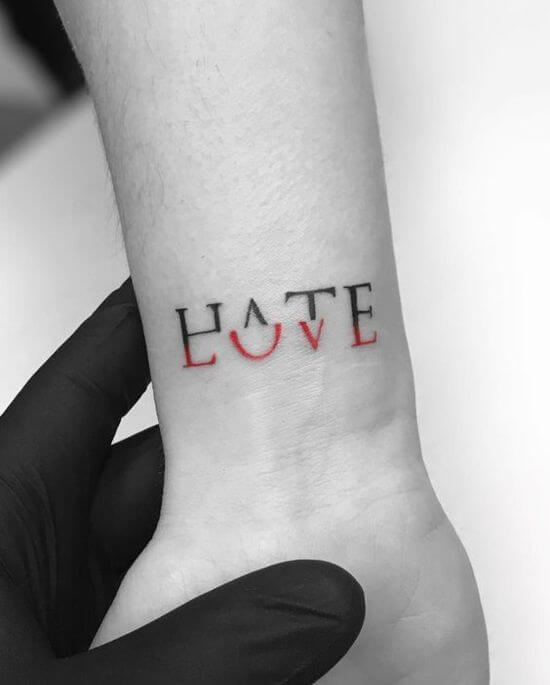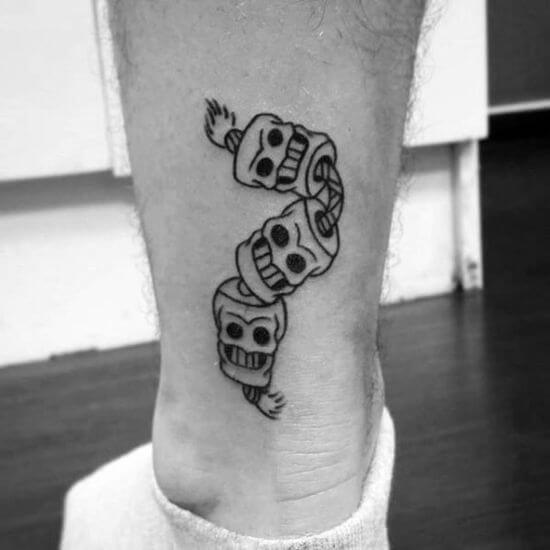 Which is the best place for small tattoos for men?
The coolest thing about the small tattoos is that they can be placed anywhere from your arm to your chest. Whether you're searching for a small arm tattoo for guys, or small leg tattoos for guys, or small tattoos for men on hand, the internet is full of ideas and inspirations.
When it is about small arm tattoos for guys, you can get anything from your beloved car to your pet's paw. Small arm tattoos look awesome and are easier to hide. Besides your arms and hands, another best placement for small tattoo ideas for men is your chest. Chest tattoos are gorgeous. You can get anything from a small geometric figure to a cross etched on your chest. Trust me; you can't go wrong with a small chest tattoo for men.
Even your ear, nape, neck, rib, back, waist, thigh, ankle, you name it, is perfect for small tattoo placement. Any small tattoo design can fit in perfectly on any body part of yours, making for a cool small tattoo placement!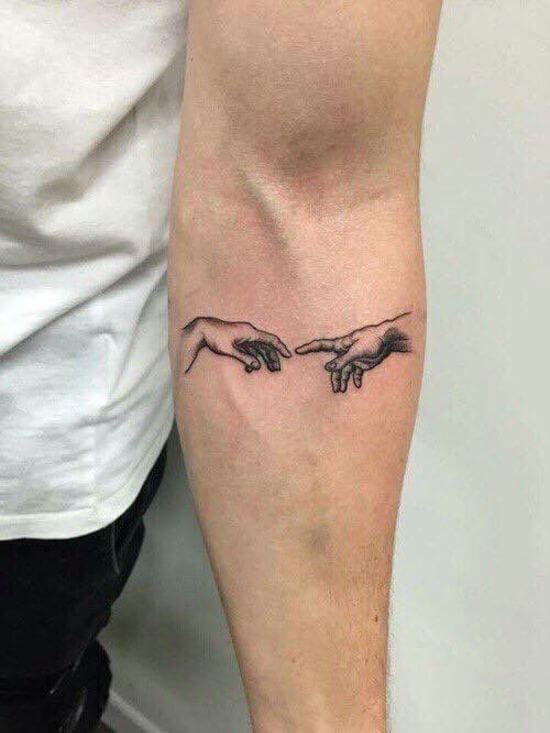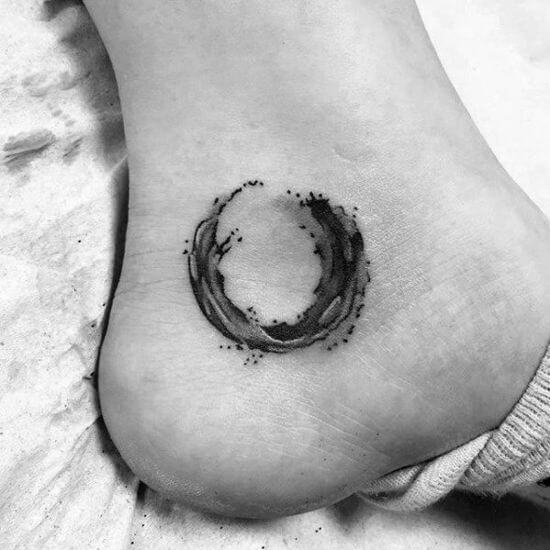 See more: Best Ankle Tattoo Ideas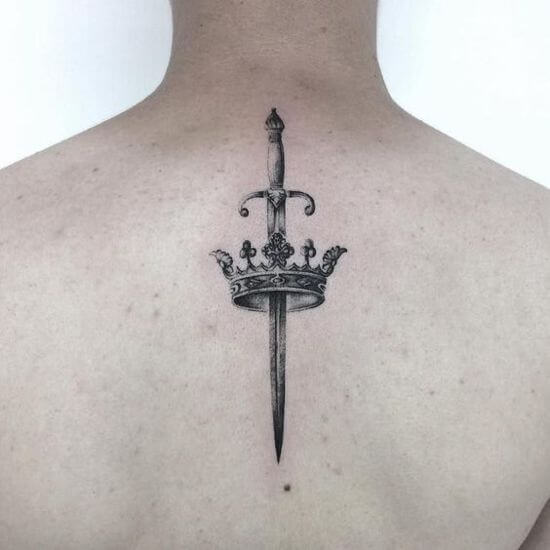 CLOSING THOUGHT…..
So, this is all about small tattoo ideas for men; trust me, you can't go wrong with a small tattoo! Get anything from your name initial to your favorite letter, such as faith, peace, etc., inked. Not only are small tattoos for mens simple tattoos, but also they are meaningful and significant to them.
Happy Tattooing….. ☺ ☺
Please follow and like us: